Macao businesses are well-positioned to reap the benefits of an increasingly integrated Greater Bay Area, with next-door neighbour Hengqin setting the pace.
With one of the largest economies in the world and a combined population of more than 70 million, the Greater Bay Area (GBA) of southern China already dwarfs most United Nations member states.
The central government has increasingly ambitious plans to transform the region – comprising Macao, Hong Kong, Guangzhou, Shenzhen, Zhuhai, Foshan, Dongguan, Zhongshan, Jiangmen, Huizhou and Zhaoqing – into a global business hub.
While enticing, the objective presents considerable logistical and practical challenges. Existing 'bay areas' in New York, San Francisco and greater Tokyo share legal and economic systems. By contrast, the GBA's 11 cities cover three legal systems, three tariff zones and three currencies.
But recently, more relaxed regulations, new training initiatives and cross-border certification processes have enabled professionals to practise in other GBA jurisdictions or pool expertise via joint ventures. And with more integration and collaboration, Macao professionals will be able to unlock new business opportunities in the GBA, particularly across the water in Hengqin.
Rapid growth in banking
Banco Nacional Ultramarino (BNU) became the first Macao bank to set up in mainland China when its Hengqin branch opened in January 2017. "The Macao SAR government has encouraged local enterprises and the financial industry to expand their business in Hengqin, and we have responded to the call," says Banco Nacional Ultramarino CEO Carlos Cid Álvares.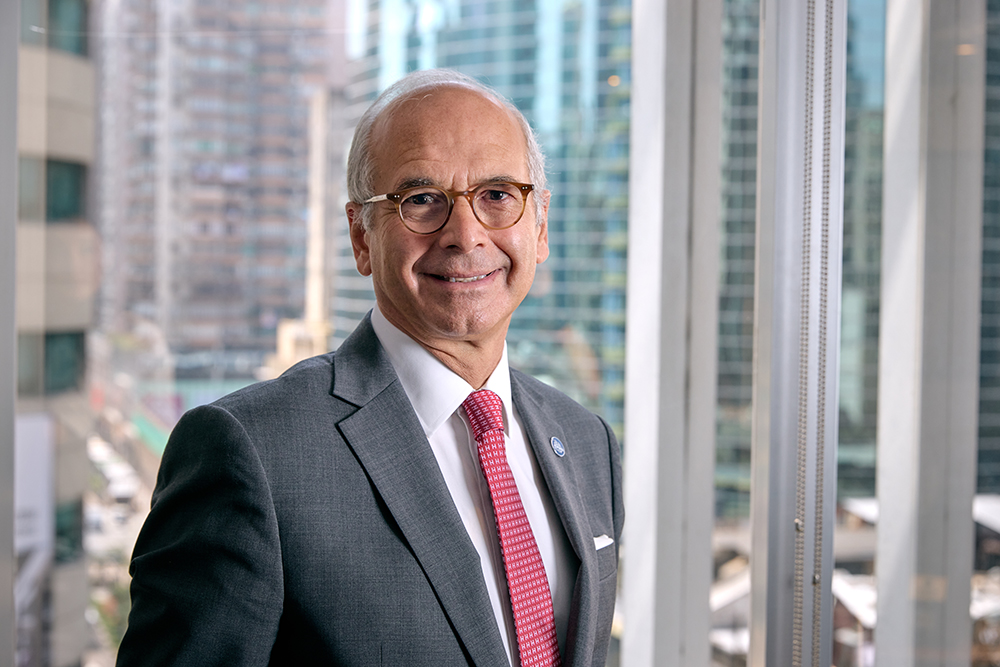 The well-established Macao financial institution is already reaping the rewards of increased cooperation across the GBA. BNU's Hengqin branch currently provides mortgages, corporate loans and deposit services mainly for Macao companies and entrepreneurs operating in the mainland, as well as mainland-listed companies.
"Over the past four years, despite the recent impact of Covid-19, the Hengqin branch has maintained rapid growth," adds Álvares. "A total of more than MOP 1 billion in credit has been issued, and the total assets have reached MOP 1.2 billion. It is currently profitable, and we are very satisfied."
As part of the Guangdong-Macao Intensive Cooperation Zone, which includes Zhuhai's Hengqin island, the central government plans to enhance links between the region's financial markets. The plan also aims to simplify cross-border direct investment transactions and reduce corporate income taxes to 15 per cent for eligible enterprises registered in the zone. However, a timeline has not been specified.
BNU's success in Hengqin rests on its familiarity with the different mainland cultural and legal systems, says Álvares. The branch currently has about 14 employees, the majority of whom are from the mainland.
These staff members have a thorough understanding of anti-money laundering practices, compliance, and risk management in the mainland. They are also skilled at handling relationships with mainland Chinese customers and government agencies. In addition to its Hengqin branch, BNU also has an office in Shanghai, which specialises in market research and business contacts.
"The mainland market is very large, so we are now focusing on the GBA, which is one of the
fastest-growing regions in mainland China," says Álvares, who is enthusiastic about the region's potential. "If measured by GDP alone, the area is already 40 per cent as large as Germany and 70 per cent as large as Italy. It's going to provide numerous opportunities for Macao's banking industry."
According to Álvares, BNU plans to expand its branch in Hengqin gradually and will consider opening new locations across the GBA when the time is right. The bank, which has had a presence in Macao for more than a century, is well known in the city as one of the territory's note-issuing banks. However, to expand further as the GBA develops, BNU must raise its profile in the mainland market.
Álvares says the financial institution has actively participated in business exchange activities in the mainland organised by the Macao Trade and Investment Promotion Institute (IPIM). These include visiting cities in the GBA to strengthen ties with mainland enterprises.
"Although the results of these initiatives may not be seen immediately, we will continue to work closely with IPIM to attract more corporate customers and investors through its activities and network," Álvares explains.
A bright future for architecture and construction 
In addition to banking, Hengqin also serves as a stepping stone for other professional industries, such as construction, building design and architectural firms. In December 2019, for example, Zhuhai issued new regulations for the construction industry, allowing relevant qualified professionals in Macao to bid on new construction projects in Hengqin and accept jobs on the island so long as they file for cross-border professional recognition.
At the end of 2020, Companhia de Construção e Engenharia OMAS, Limitada successfully invested in the Changlong Dormitory Project (a housing complex for Chimelong employees), becoming the first Macao construction company to cooperate with the mainland government on a venture in Hengqin. As of May 2021, 50 Macao enterprises and 233 professionals have filed for professional recognition in Hengqin since the programme began.
Macao-based JWCC Architecture is among the firms that have filed for cross-border professional recognition to practice in Hengqin. Co-founder Christine Choi says the firm registered the business on the island, which was a smooth and convenient process, and each individual architect also had to apply to work as a professional on the island.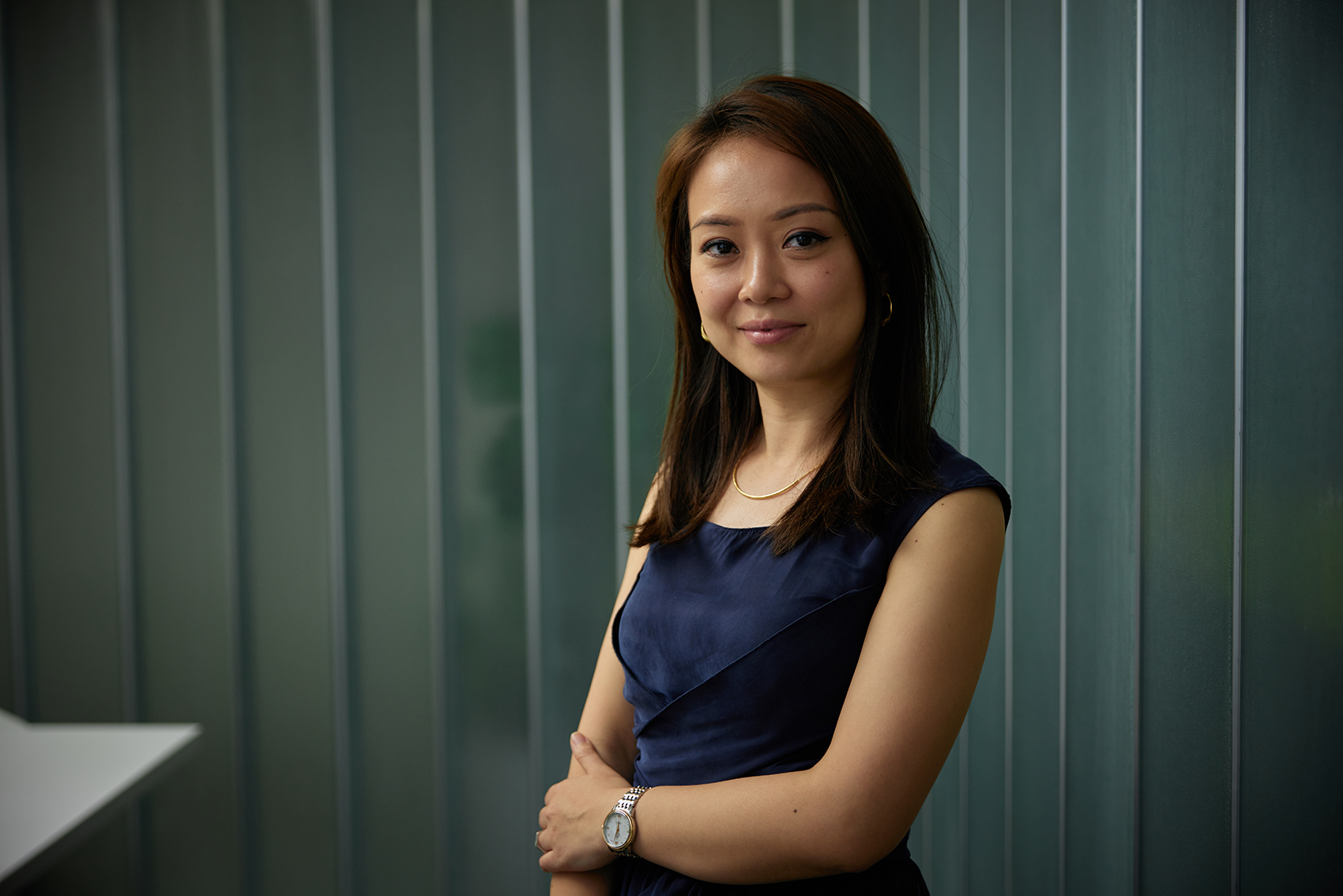 "As a Macao architectural design firm, we don't limit our vision to the local market. Although we have thought of seeking new opportunities overseas [in the past], our professional qualifications were not recognised," says Choi. "However, this new policy in Hengqin provided an additional platform to expand our business and understand of the mainland market."
Since Hengqin is still in the development stage, she continues, there is no shortage of opportunities. "There are a number of construction projects that are now or will soon be underway," says Choi. "With the qualification, we are ready to seize the opportunity."
Now that the firm is certified, Choi says the team is learning different construction, engineering, administrative, taxation and design systems in order to operate smoothly and efficiently in Hengqin. Due to the large scale of Hengqin developments, however, Choi believes many companies may choose to collaborate with mainland Chinese firms at first.
"I think it's better to find the right partner and to bring our value and expertise to the project than to do it alone," she says.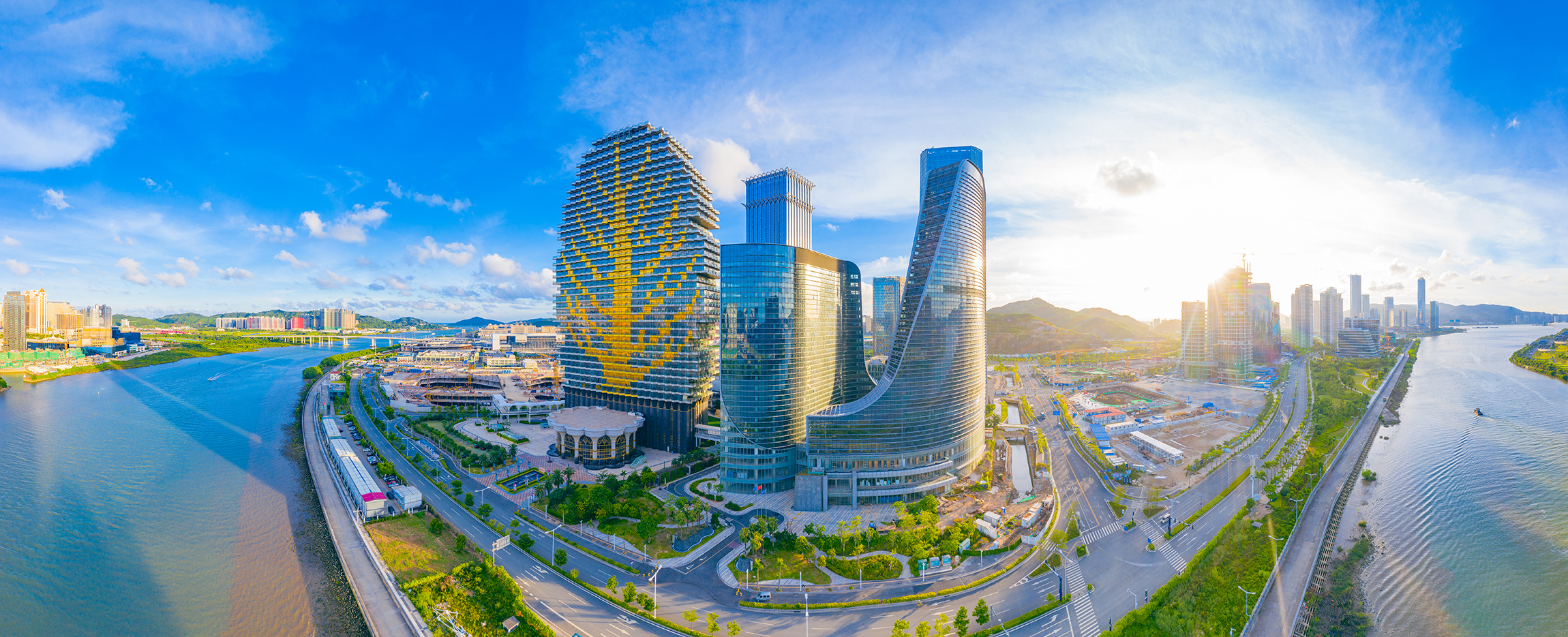 New joint ventures in law
As exchanges between Guangdong, Hong Kong and Macao become more frequent, businesses will need better legal support that understands all three regions and their systems.
Since 2004, the Closer Economic Partnership Agreement – a free trade agreement between the mainland, Hong Kong and Macao – has enabled legal professionals to create joint ventures with mainland counterparts to provide more comprehensive services. So long as they are part of a joint venture, qualified Macao lawyers may provide legal services to clients in the mainland.
In 2016, Rato, Ling, Lei & Cortés – Lawyers from Macao, Fongs Lawyers from Hong Kong, and Zhong Yin Law Firm from Beijing partnered to establish the first joint-venture, cross-border law firm in Hengqin. Since then, a few others have followed suit, including Manuela António – Lawyers and Notaries which teamed up with Beijing-based Jingsh Law Firm. Meanwhile, MdME Lawyers opened a Hong Kong branch in 2018 with plans to expand into Hengqin in the near future.
In November 2019, the Department of Justice granted Vong Hin Fai Lawyers & Private Notary permission to set up its Renhe Qibang Xianhui (Hengqin) Joint Law Firm in partnership with Hong Kong's KB Chau & Co Solicitors and mainland-based Renhe Law Firm. As a joint venture, the three firms serve both mainland and international clients.
"With the development of the GBA, clients from mainland China, Hong Kong and Macao demand integrated legal services," says Rosita Vong, a partner at Vong Hin Fai Lawyers & Private Notary. "For example, when Macao enterprises want to expand cross-border business in mainland China, a joint venture [law firm] can provide more efficient one-stop services, saving them time and money."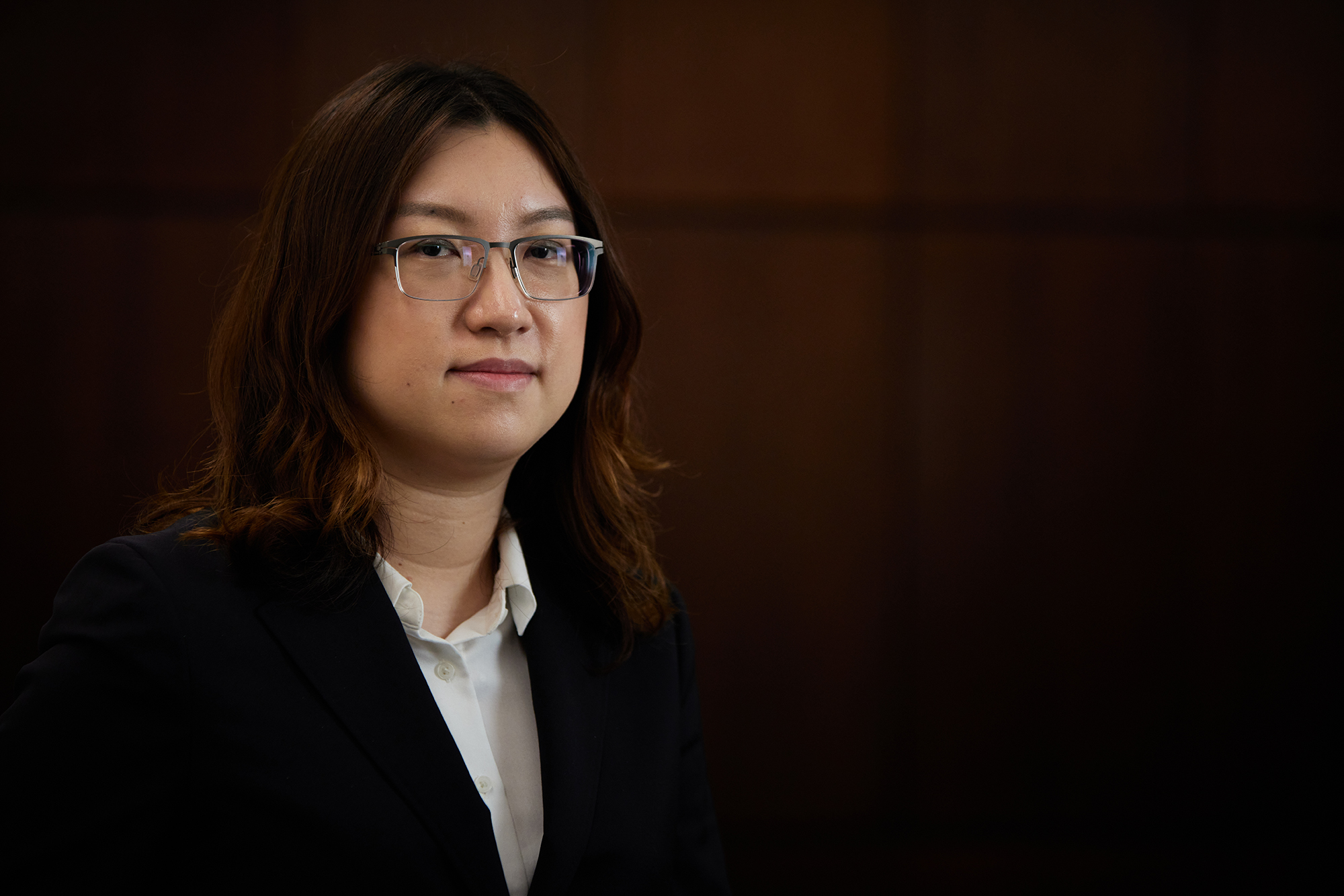 Apart from providing legal services, Renhe Qibang Xianhui (Hengqin) also regularly arranges for lawyers from the three regions to participate in training activities and other collaborative exchanges.
"We mainly discuss civil and commercial litigation, since the three legal systems have their own characteristics," says Vong. "The lawyers in each place want to understand the other systems, so we can build a team of mutual trust and better serve the clients in the GBA."
Macao firms bring much to the table as well. Thanks to centuries of Portuguese influence in Macao, many lawyers in the city communicate proficiently in Chinese, English and Portuguese. They also tend to be familiar with the legal systems of Portuguese-speaking countries, such as Brazil and Portugal. And since Macao has signed several international treaties on economics, trade and law, Macao lawyers are often well-versed in global legal norms.
Beyond Hengqin, new regulations passed in 2020 enabled Macao legal professionals to practice in nine mainland cities in the GBA, so long as they pass the relevant examinations and obtain the required credentials.
Vong believes this will bring Macao lawyers even greater opportunities. Alongside four members of her firm, Vong took the 2021 GBA Legal Professional Examination. The inaugural exam was initially scheduled for 30 January 2021; however, it was postponed until 31 July due to Covid-19. On 30 September, the results were posted, and all five lawyers passed the exam. "We are all very delighted with this good news," she shares.
Although qualified Macao lawyers will be able to practice in the GBA in the future, Vong stresses that the mainland's legal system, culture and economy are very different. It will be challenging for Macao law firms to operate across the border independently, so she foresees an uptick of joint ventures with mainland law firms.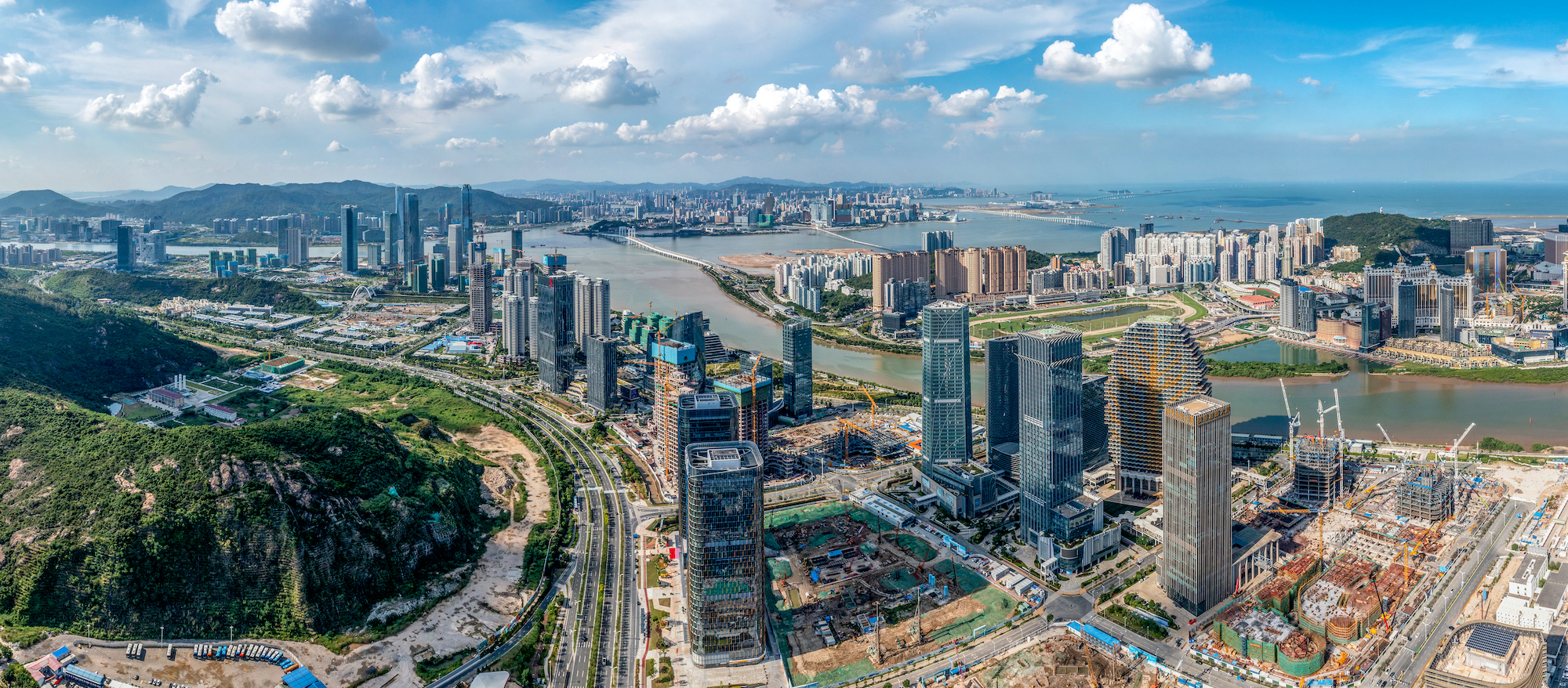 As Macao participates in more cross-border projects centred in Hengqin, such as the Macau New Neighbourhood project (two training bases for Macao university students and recent graduates to learn about the GBA construction industry) and the Guangdong-Macao Intensive Cooperation Zone (a masterplan for better systems integration, tax incentives, and business opportunities), Vong anticipates that many of these issues will be resolved.
"The systems are very different, and they need to be inclusive," Vong says, adding that it will be important to strengthen cooperation when it comes to arbitration and mediation centres across the GBA. "On top of that, innovation is needed to promote integration. If we maintain the current system, the situation will remain the same."
Far from an afterthought, innovation is an essential part of the master plan, according to Macao Chief Executive Ho Iat Seng. "Major industrial projects will be mapped out to facilitate the formation of innovative and technological platforms," said Ho at the inauguration ceremony of the cooperation zone in September. "New technologies, new industries, new ecologies, new models will be developed in order to create impetus for the sustainable development of Macao's economic diversification."
For many professions and businesses, these new developments and signs of economic cooperation bring hope for new horizons and broader business opportunities in a post-pandemic world. Given the potential rewards of GBA integration, Macao's talent pool is uniquely positioned to lead the economy into an exciting new stage of growth.
Professionals – particularly those in banking, finance, architecture, construction, design, law, and healthcare – have been encouraged to live and work across the region, not only to drive Macao's economic diversification but also to reap the rewards of a more integrated GBA.
Covering over 105 square kilometres, the zone provides much more physical space for development, as well as many new opportunities for Macao's industries to thrive. From finance to technology, high-end manufacturing, traditional Chinese medicine, tourism and MICE (meetings, incentives, conferences and events), both existing and emerging businesses will see a world of opportunity across the zone in coming years.
Not only does the new cooperation zone support the city's economic diversification, but it will also provide an accessible, convenient and space to live and work for Macao residents. As the GBA becomes further integrated, the vision for Macao's future becomes clearer and more accessible than ever.