Teacher turned principal turned president of CanCham in Macao. Howard Stribbell has come a long way from the small, 1,000-person town in Alberta where he grew up. Today, when he isn't building schools in China, Thailand or Cambodia, he helps to promote Canadian relations in Macao and beyond. The education expert explains why he believes Macao and Canada's shared values of openness, hard work and respect for one another signal a bright future ahead for both in a changing world.
When and why did you move to Macao?
I came in 2006 to work at The International School of Macao (TIS), the city's first international school. They brought me in with another administrator to help it become the first accredited Alberta high school. I was the head of TIS for 12 years. We grew the school from 300 to 1,500 students, and then I moved on to oversee a group of schools in Guangzhou, Hong Kong, Chiang Mai and Phnom Penh.
What's something people don't know about TIS?
A lot of people don't realise that TIS is a Canadian school. It uses the Alberta curriculum. It's the largest Alberta school and the highest in rank in terms of accreditation level. It's also a non-profit school sponsored by the Macau University of Science and Technology (MUST). A lot of people don't know that, either.
It exists on the MUST campus because the founders realised that the [integrated resorts] were going to need a strong international school in order to be able to recruit the top talent that they wanted. And in the early days, many of those families would send their kids overseas or to Hong Kong. But more and more families are happy that they can send them to TIS and stay together as a family unit.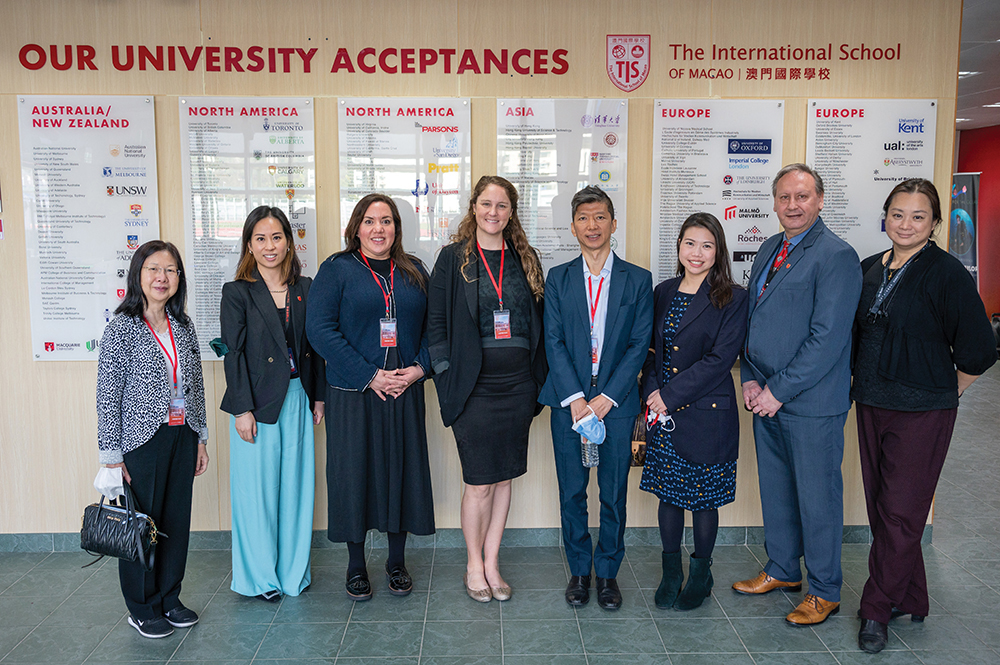 How long have you been part of CanCham?
I've always been involved in the chamber, in one way or another, since 2006. CanCham was founded by John Crawford and Neil Johnston, the founders of TIS. Both were very heavily involved in the school and the chamber in Hong Kong, and so they brought a lot of those resources with them to Macao. Because we have the school here, it has become a hub for Canadian events and culture and hosting people. The two go hand-in-hand.
What's the Canadian presence in Macao? Are there many Canadian residents or businesses?
For comparison, in Hong Kong, the Canadian numbers are staggering. There are about 300,000 Canadians living in Hong Kong and 180,000 university alumni. At the same time, we have 500,000 Hong Kong residents living in Canada. They have a unique history of working together. Macao, however, is much smaller. We have some Canadian businesses here, like the Four Seasons, but Canada does get involved in a number of things. The chamber was just involved in the grand opening of the Studio City waterpark. The consulate came over from Hong Kong for it, because a Canadian company does all the plumbing and pump systems for the waterpark. They also did [the plumbing] for Galaxy.
How does CanCham help promote relations between Canada and Macao?
Canadians are humble; we fly under the radar. Our goal as a chamber is to try to bring some of those activities to light and then also to provide opportunities for Canadian businesses to come into Macao. Hong Kong has the largest Canadian chamber in the world, and then we also have the Guangzhou chamber. The three of us work together as part of the Greater Bay Area (GBA). I think the trade environment here is [vibrant]. As Macao continues to open up, which is happening at a breakneck speed, there's going to be more people who want to take part.
The shared values [of openness, hard work and respect] between Macao, Hong Kong and Canada overlap nicely. The more that we can do cultural exchanges, the better – whether through government sponsorship, opportunities like being involved in entertainment and diplomacy, or tertiary education.
What kinds of opportunities for trade have you witnessed emerging?
The city has always been a popular place for Canadian beef. It's a little fatty, very marbled and – what I didn't realise until I came to Macao – people here love it for hotpot. But in 2021, Canada signed an agreement to ship pork to Macao as well. There are also high-end opportunities for people to bring in products for the resorts and hotels. We had [Quebec company] Cirque du Soleil for a long time as a resident show at The Venetian Macao, and Celine Dion headlined in Macao several years ago.
I think we're going to see more of that. Canada is not heavily involved in gaming, but in hospitality, in entertainment, we can come in and share our expertise. We might potentially get an ice rink. That's Canada. We know ice. We know hockey. We know figure skating. And I'm sure Canadian businesses would love to have that opportunity to share those things with Macao.
How else does CanCham get involved with the community in Macao?
We're a small chamber, but we're growing, and we work with the other chambers to provide more networking and business opportunities. We also work with SMEs and entrepreneurs. A lot of the TIS alumni have gone out to university and come back to Macao. Now, they're running their own small businesses. I love seeing young people have that kind of initiative.
Josephine Lam, for example, went to the University of Toronto, got her art degree, came back to Macao and started up this wonderful brand called Loving Macau. It provides Macao-branded souvenirs, t-shirts, hats and bags. We want to make sure we're supporting people like that.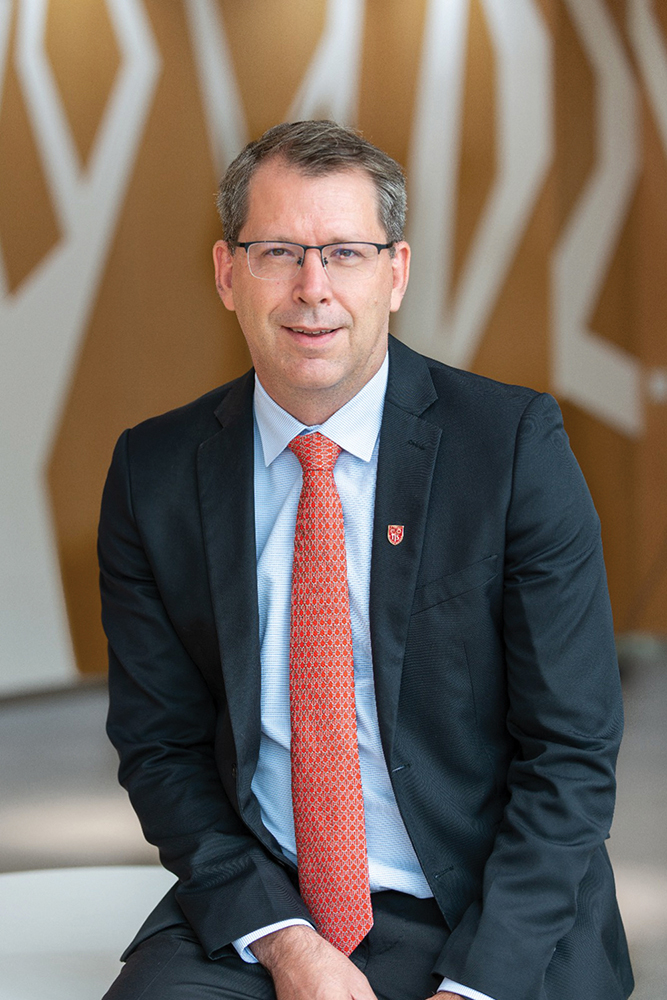 What events does CanCham lead or take part in?
The chambers here have been so collaborative. We've been involved with the France Macau Chamber of Commerce (FMCC) breakfast talks, either attending or providing our own speakers. We took part in the BritCham business trip to Hengqin Island and the King's coronation, the Queen's Jubilee, Anzac Day. Macao is one of those places where everyone wears many hats, and you get to know everyone.
Then we have our annual Canada Day event, when we put Canadian culture on display. We also work with TIS quite a bit, especially with their activist in residence program [which gets students involved in philanthropic endeavours] and TIS International Day. For that, we invite community members to come into the school and celebrate their heritage. While TIS is a Canadian school, it's made up of 40 different nationalities, and we've found that people are proud to share their culture and background.
What does the future hold for Canadian relations in the region?
Canada is very positive about the growth of business, trade and culture in Asia. Global Affairs Canada [the country's trade and diplomatic mission] just came out with plans to connect all the chambers in the Indo-Pacific region. They plan to open a regional office and use the chambers of commerce as nodes in the network to further support the mission. As a Canadian, I'm excited to see the Canadian government acknowledging this and putting some funding in place [for businesses to benefit from].