TEXT Catarina Mesquita
Who says skiing and snowboarding are impossible in Macao? The Macau ski and snowboard school brings a bit of unlikely white magic to a city in the subtropics
The colder months have arrived in Macao, yet no snow has fallen atop Taipa or Coloane mountain. This hasn't stopped winter sport enthusiasts, however, from getting their practice in. With the opening of the Macau ski and snowboard school in 2013, skis and snowboards are coming out of storage for some rather creative slope time thanks to two simulator treadmills.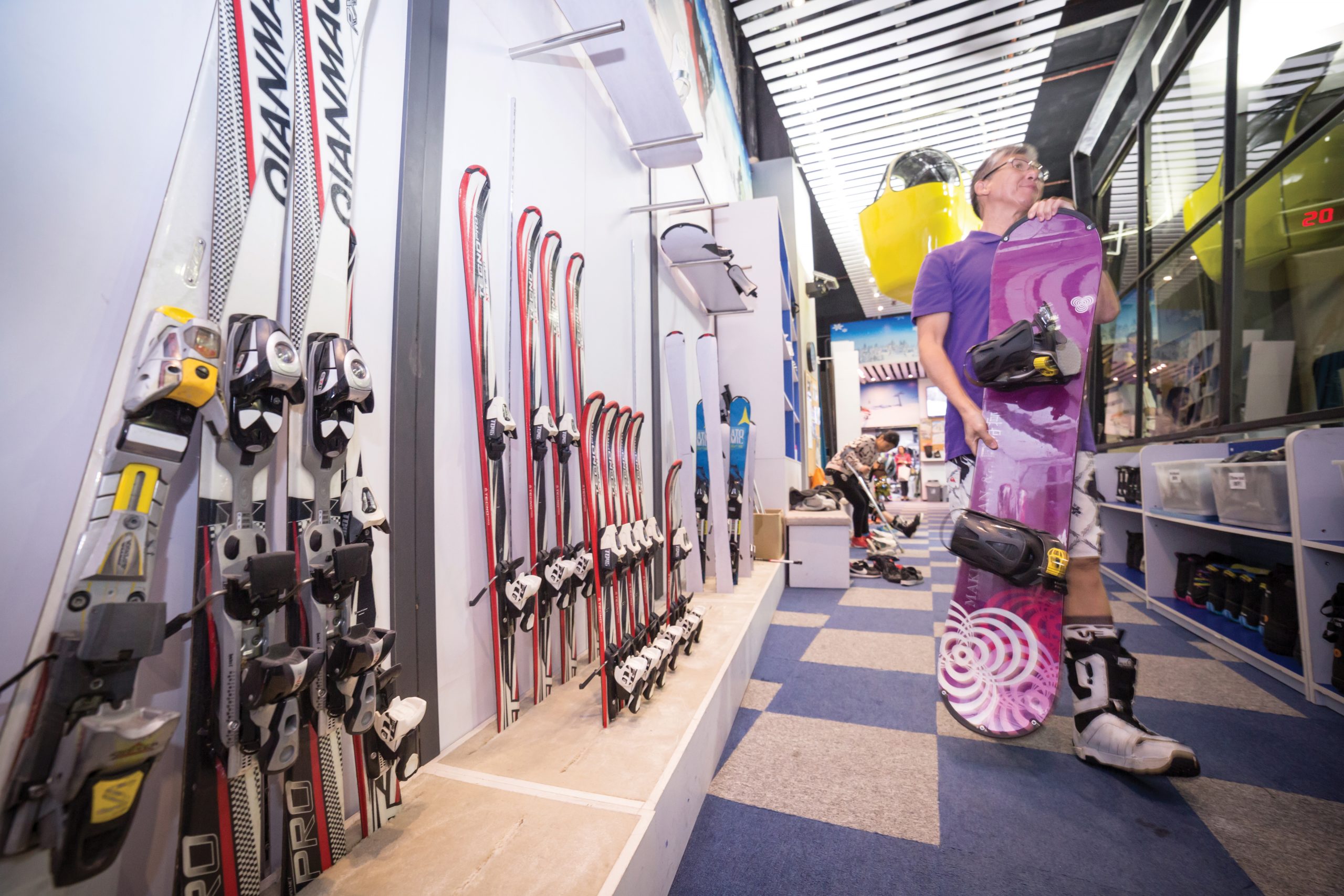 Now celebrating its third year, the school provides not only a venue for seasoned snow enthusiasts to improve their skills, but also an environment in which newbies may learn to master the technique.
"Snowboarding is cool. That's why so many people come to learn how to look cool when they go on holiday in the snow," giggles Joanne Tong, director of the school. She says that the concept for this space was born out of the need for people to practise before going on holiday and hitting the slopes.
Tong, herself, began snowboarding for fun, but her passion for the sport has endured. After 20 years at Macau Telecommunications Company (CTM) working in the human resources, administration and consumer sales departments, Tong followed her desire to start her own business and invest in her passion, leading to the difficult decision of leaving behind a job she enjoyed for so long.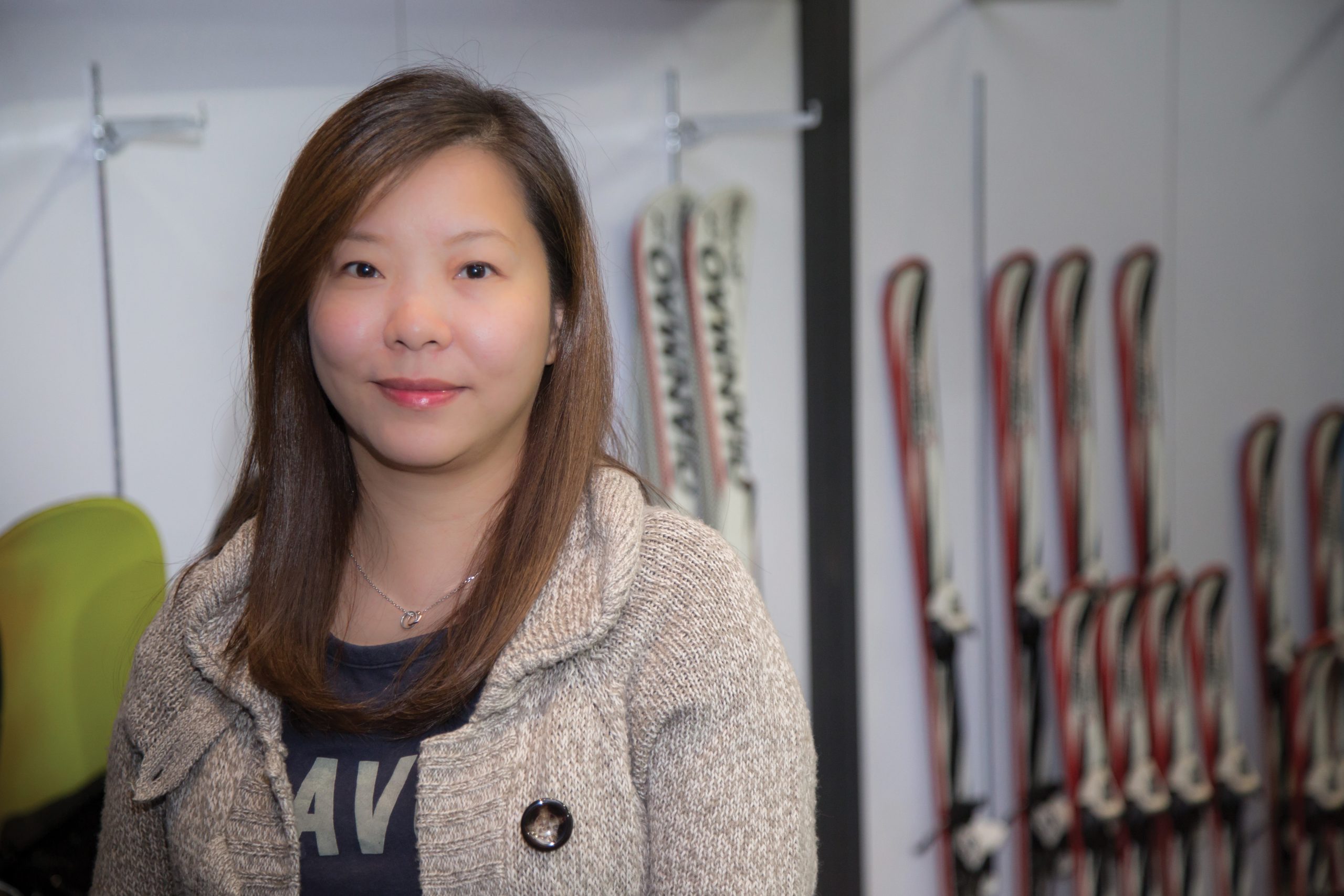 Built from the ground up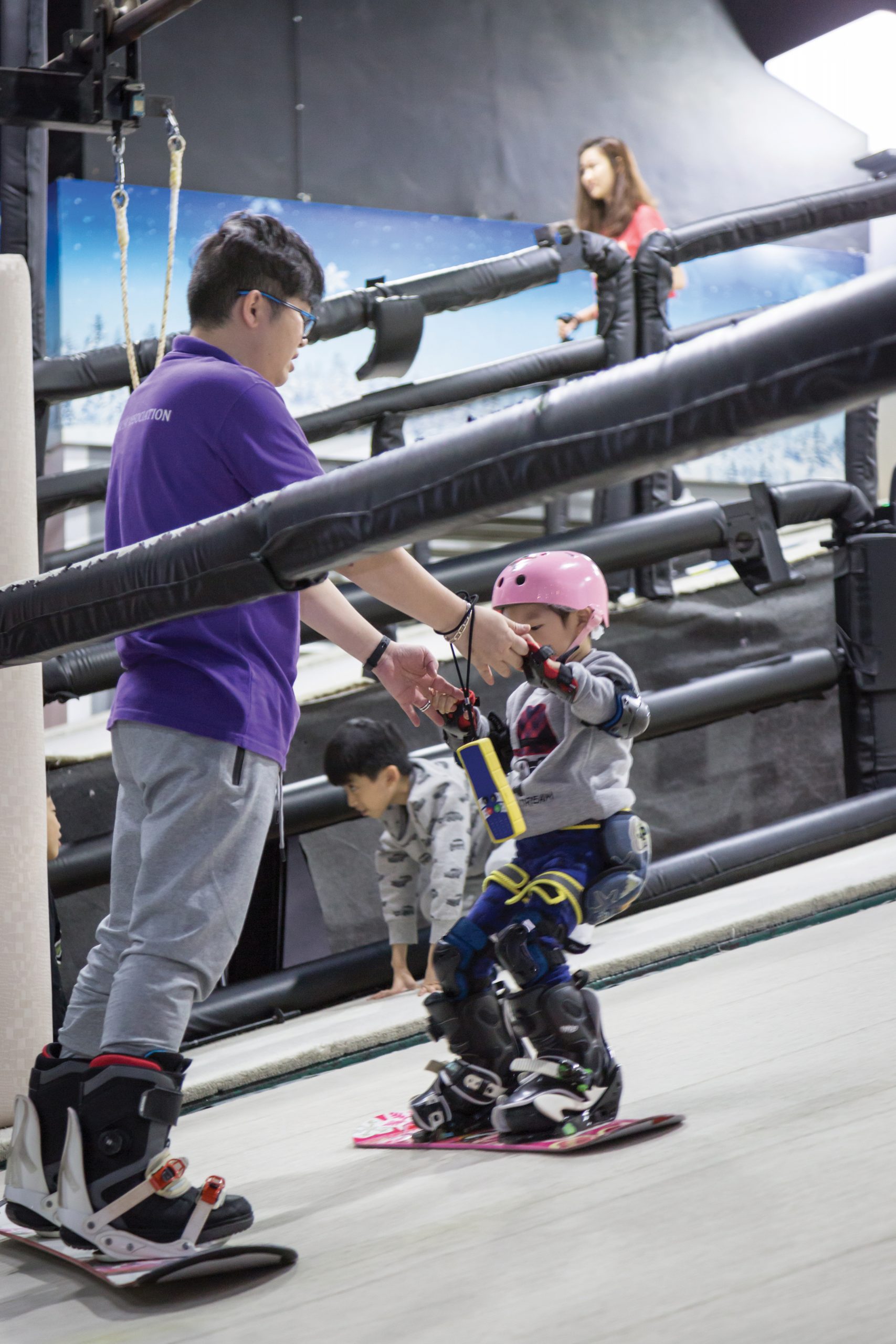 Since opening its doors in April 2013, the Macau Ski and Snowboard School has trained more than 1,000 students between the ages of 4 and 60. The number of clients has steadily increased annually but has yet to meet expectations projected by Tong and her three business partners. She attributes this to local norms: "In Macao, people don't rush headfirst into something new. They first like to see how things work and then try it out." However, as younger generations delve more and more into winter sports, she expects interest to pick up. "When their children are very young, parents end up practicing with them, turning it into a family sport."
The school is open seven days a week with peak hours after work and on the weekends. A one-hour class with a capacity of three students runs for MOP900.
Designing the logistics of the school required a thoughtful and detailed blueprint. One of the biggest projects was, of course, providing the two conveyor ramps on which classes would be held. "Buying a ramp would have been very costly, so we decided to create the ramps from scratch," explains Tong. Both conveyors have capacity for three students simultaneously. The first was installed with speed adjustment capabilities for basic and intermediate levels, with a fixed slope of 14 degrees. The second, more technologically advanced ramp allows not only for speed adjustment but also inclination variation, between 16 and 21 degrees, to simulate different slope angles.
The project also faced some challenges inherent to Macao's geographical conditions. "Finding a site tall enough to accommodate the ramps was not easy. Admittedly, getting to our facilities is tricky, but there aren't many industrial buildings with such a high ceiling." The density and material of the carpet covering the ramps have also been carefully considered so that users can experience a pressure and directionality simulating snow. The surface of the belt, however, is less slippery than actual snow.
"The simulators prevent people from wasting time in the snow by constantly falling over before they can actually move. These ramps allow them to train enough to get the most out of the snow," Tong concludes. "Skiing on a treadmill actually requires more skill than on snow. Here, your sense of balance is more exercised."
Winter sports ambassadors as well as trainers
In addition to providing training classes, the school also organises yearly trips to resorts in the surrounding regions. The mountains of Japan – Hokkaido, Nagano, Niseko and Yubari – along with those of South Korea are generally the busiest and most popular destinations, but trips to Finland are being planned for the near future.
"Our students end up becoming our friends, and they count on our experience to organise trips and help with all the preparations," says Tong. "Some students, after successfully learning how to ski or snowboard, don't come back [to the school], but they always stay in contact with us. Those who come back do so in the months leading up to the snow season, which is also high season for the school. Students end up having doubts about learning in April should they forget what they learned when the snow season comes. My answer is always the same: it's like riding a bike, you don't forget."
The director explains that the school aims to attract more people from Macao to the mountains. "On the slopes, we meet many people from Hong Kong but very few from Macao. We undoubtedly want to inspire more people to go the mountains and get them into sports, not just to enjoy the view."
Skiing isn't the greatest challenge
Currently, the school faces a shortage of qualified instructors. The Macau Ski and Snowboard School has 13 part-time instructors, but with the continued growth of the project, managing schedules has become more challenging. Director Tong looks forward to the future of the school; after all, "There will always be someone who wants to learn and practise in order to prove themselves and show off in the snow!"
---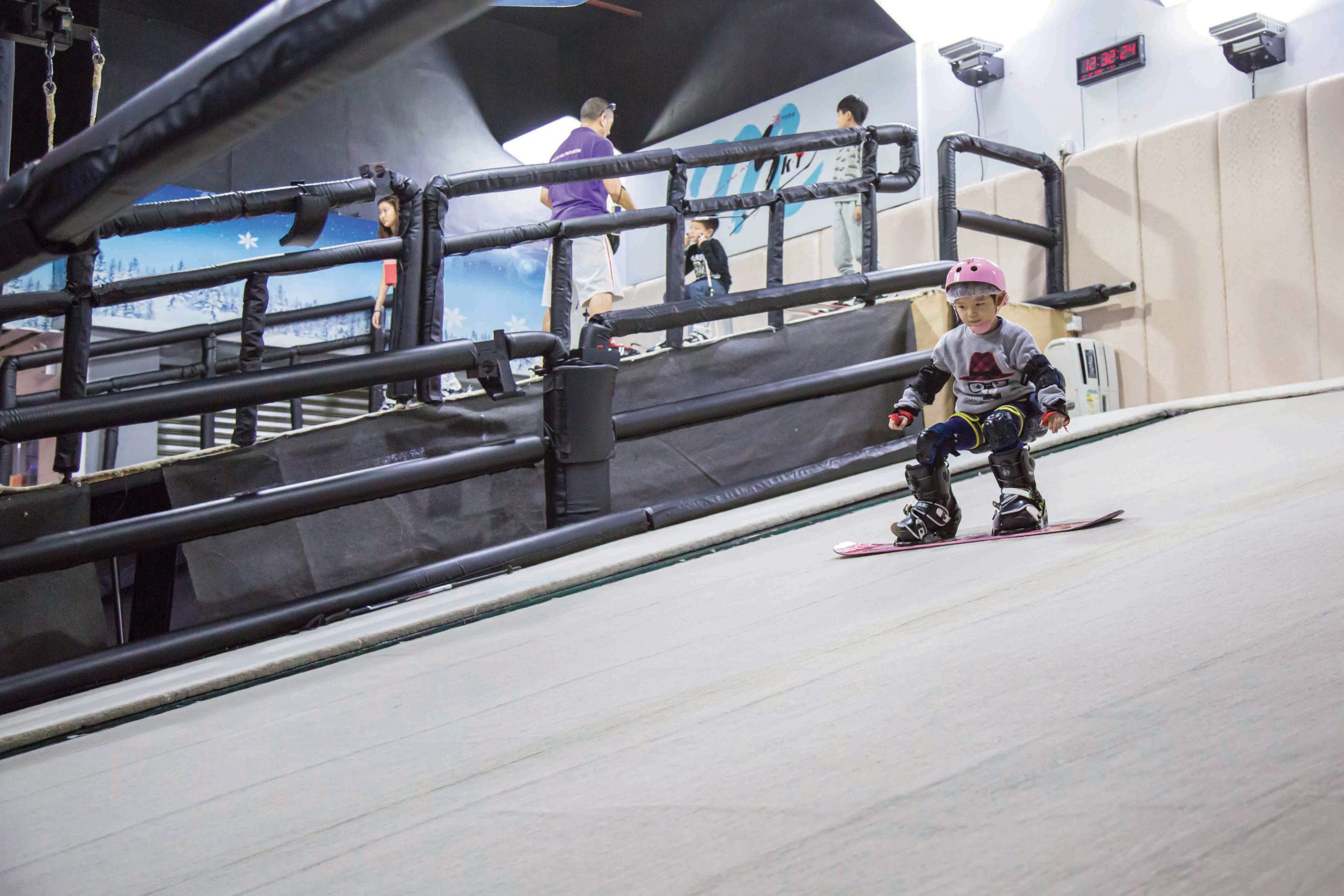 LOCATION:
Macau Ski and Snowboard School
Graciosa Street No.29–53, Chiao Kuang Building, Ground Floor A, Macau