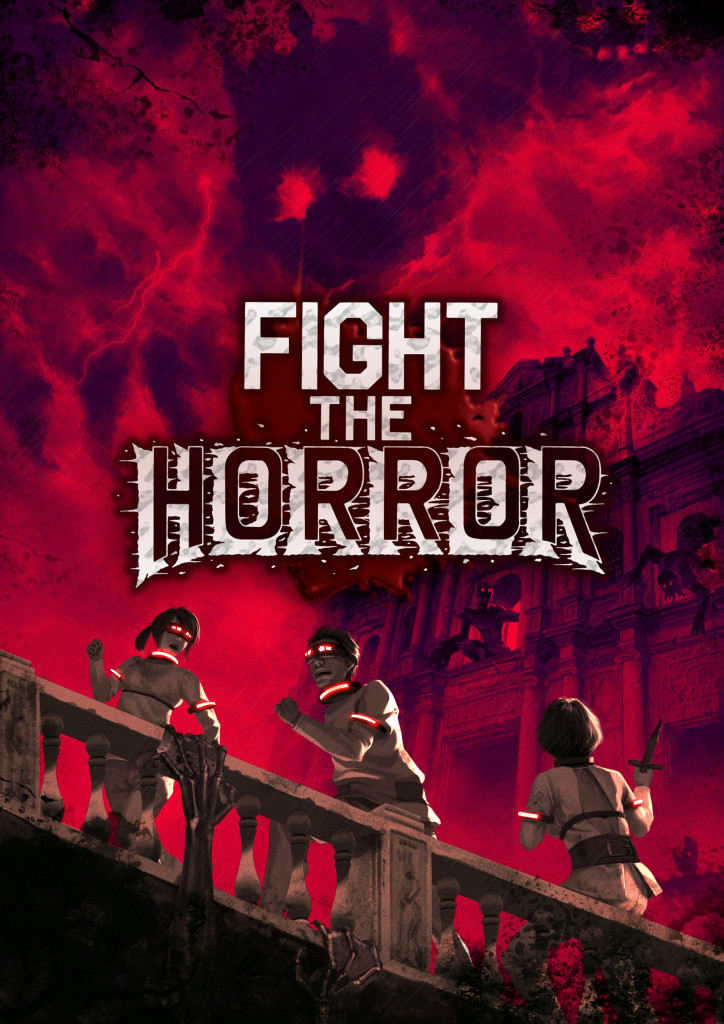 Macao independent game studio prepares to thrill global gamers with the first-ever multi‐console game set exclusively in the historic city.
In a booming economy like Macao, which is exploring the path to diversification, chances are high for university graduates to find a promising career opportunity, although not necessarily matching their college majors or personal interest.
Tony Lam, a programmer in his mid‐30s, is no stranger to such a situation. In 2006, he graduated from the University of California, San Diego with a bachelor's degree in Computer Science. Upon returning to Macao, his hometown, he was hired by a local university as an administrative officer, and later on, joined the government department to work as a technician.
The jobs offered him stable income and a sense of security, he admitted, but it was not within his area of interest.
Lam did not put aside his passion for technological innovation. As an escape from the busy work week, he would spend much of his free time in a small studio on Travessa dos Santos playing video games with friends, a hobby he has had since childhood. More importantly, he kept writing codes and developing apps to ensure that his computer skills would not get rusty.
The juggle between his full-time job and personal interest continued for several years, until he realised that the weekend escape could no longer satisfy his growing appetite. In 2016, he quit his job to focus fully on developing 4DMacau Studio. "At that time, I had already saved up some money. I believed I was ready to set up a company."
With 4DMacau Studio, Lam was determined to kick off a passion project that would require a fair bit of effort – he needed to build a team of talented artists and computer technicians, re‐create Macao's historical cityscape, and even borrow the help of some horrifying creatures such as vampires, ghosts, and zombies. After all, if the dream doesn't scare you, it isn't big enough.
Players form teams of three to face off against two opposing teams, each one working together to solve the puzzles – and survive.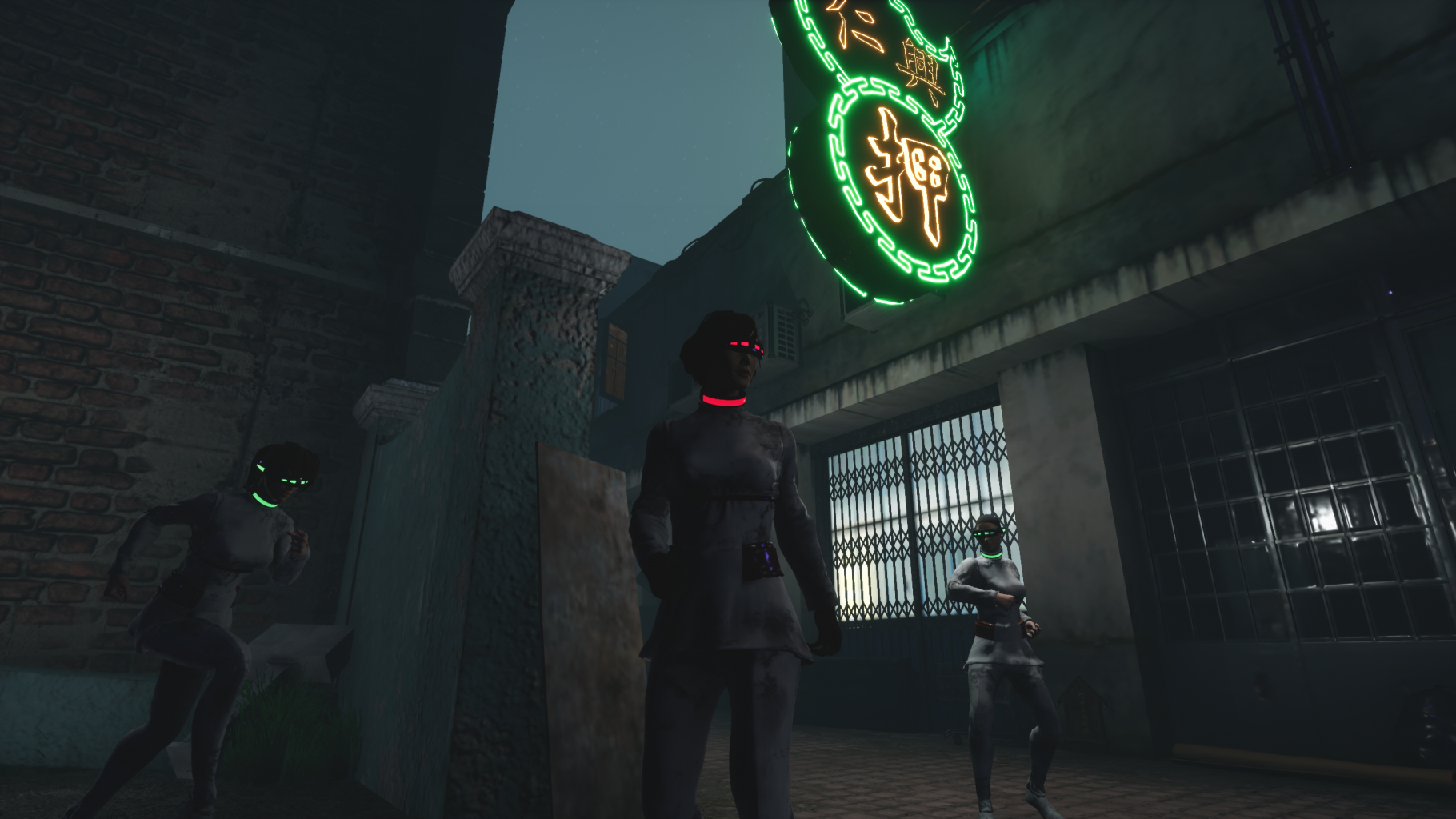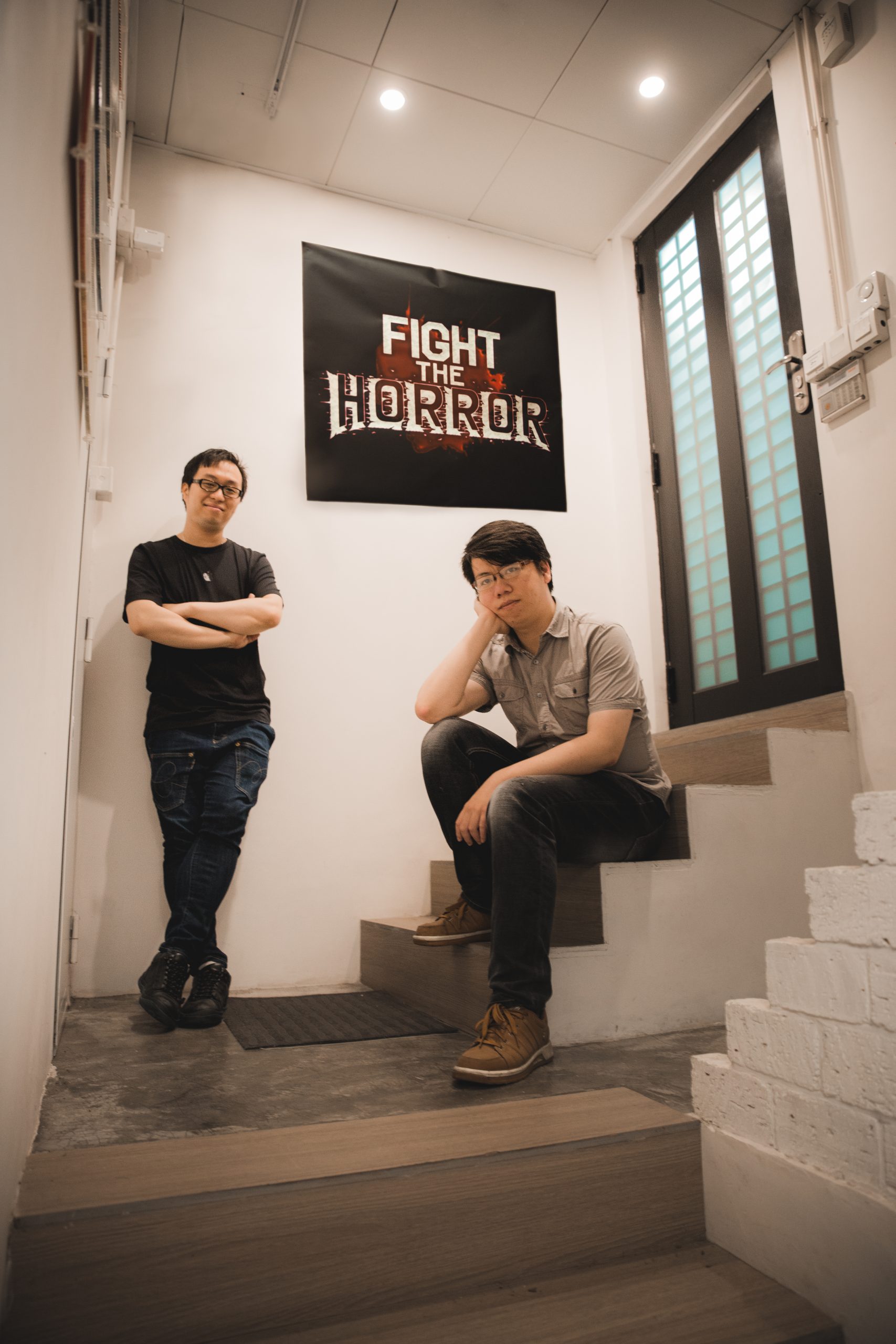 The perfect setting
Since mid‐2017, images and video clips of ghosts and demons invading Macao's historic landmarks have been spreading on social media, sparking interest and curiosity among netizens and video game players. They serve as the teasers for Lam's Fight the Horror, a multi‐console game set to launch in December this year.
"If I can only do one game in my life, this will be it," he said. "I am one of those who love going into a haunted house to get scared. I love the excitement, and the props and decorations are just beautiful."
Being a great admirer of Macao's deep history and culture, Lam had no difficulties finding the perfect setting for his game.
Macao is a very interesting place, full of stories and legends.
For instance, a five‐minute walk from the historic Portas do Cerco will lead you to the Lin Fung Temple, also known as the meeting point between Lin Zexu and the Portuguese officials during his anti‐opium campaign [in 1839]; and just a few blocks away from there is the murder site of Macao's former governor João Ferreira do Amaral [in 1849]. We are basically walking into history every day," he said.
Lam went on explaining that Fight the Horror comprised seven mystery stories based on the city's historical legends, including those mentioned previously. Players form teams of three to face off against two opposing teams, each one working together to solve the puzzles – and survive.
Curious gamers can get a glimpse into the dystopian Macao created by Lam's team in one trailer, where the usually bustling tourist area around the Ruins of St Paul's transforms into a dark, abandoned site.
Although designed to deliver thrills and terror, the game contains some elements that may put a smile on the faces of local players – Chinese waffle clips are weapons for fighting off monsters and consuming casino chips can improve energy levels.
I had once heard people joking that Macao people grow up eating casino chips, because the casinos contribute a lot of tax revenue each year," Lam laughed. By building a game filled with Macao's cultural elements and promoting it to the outside world, Lam believes the game could inspire more people to explore beyond the glittering skyscrapers to discover a different side of Macao.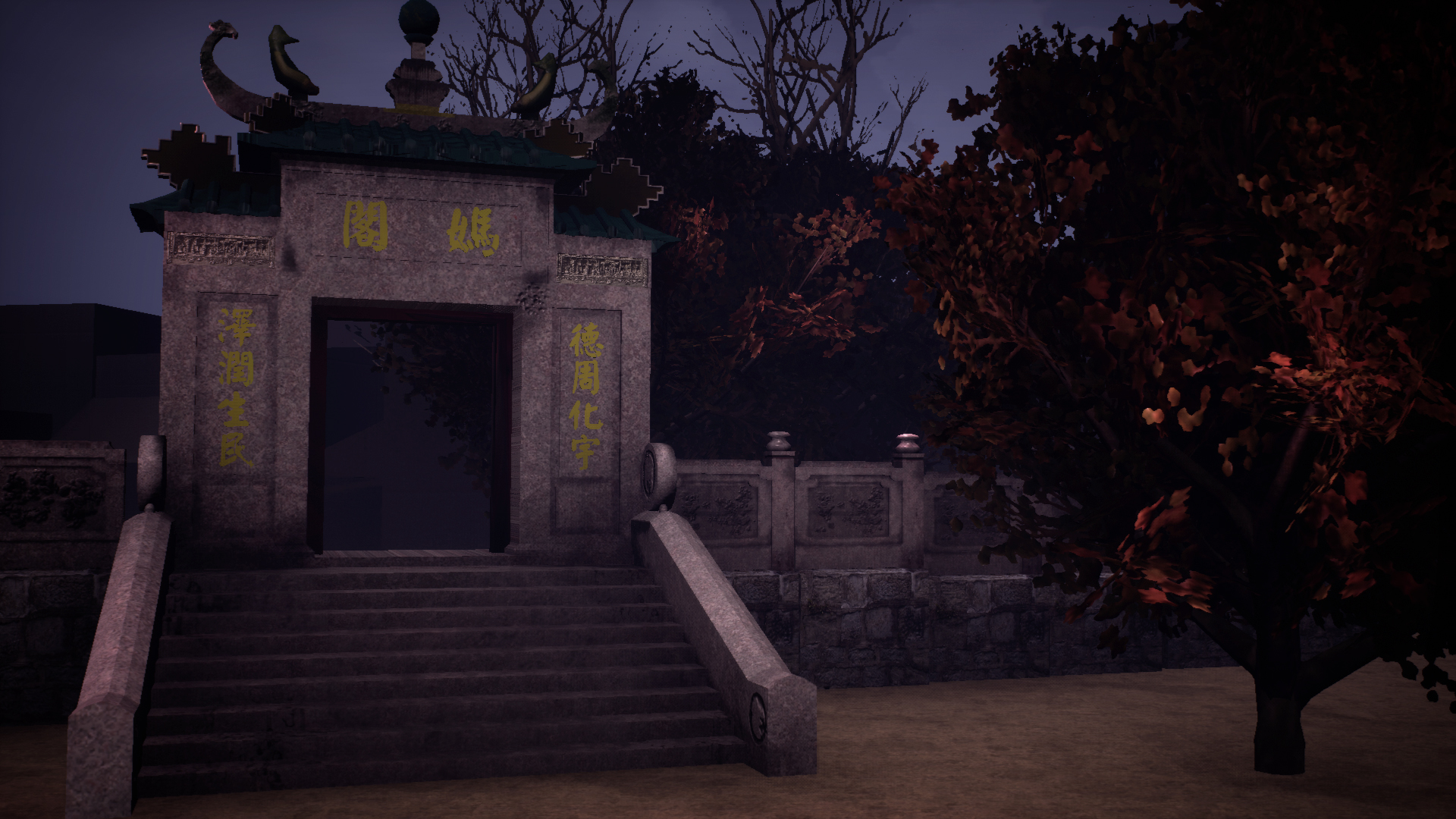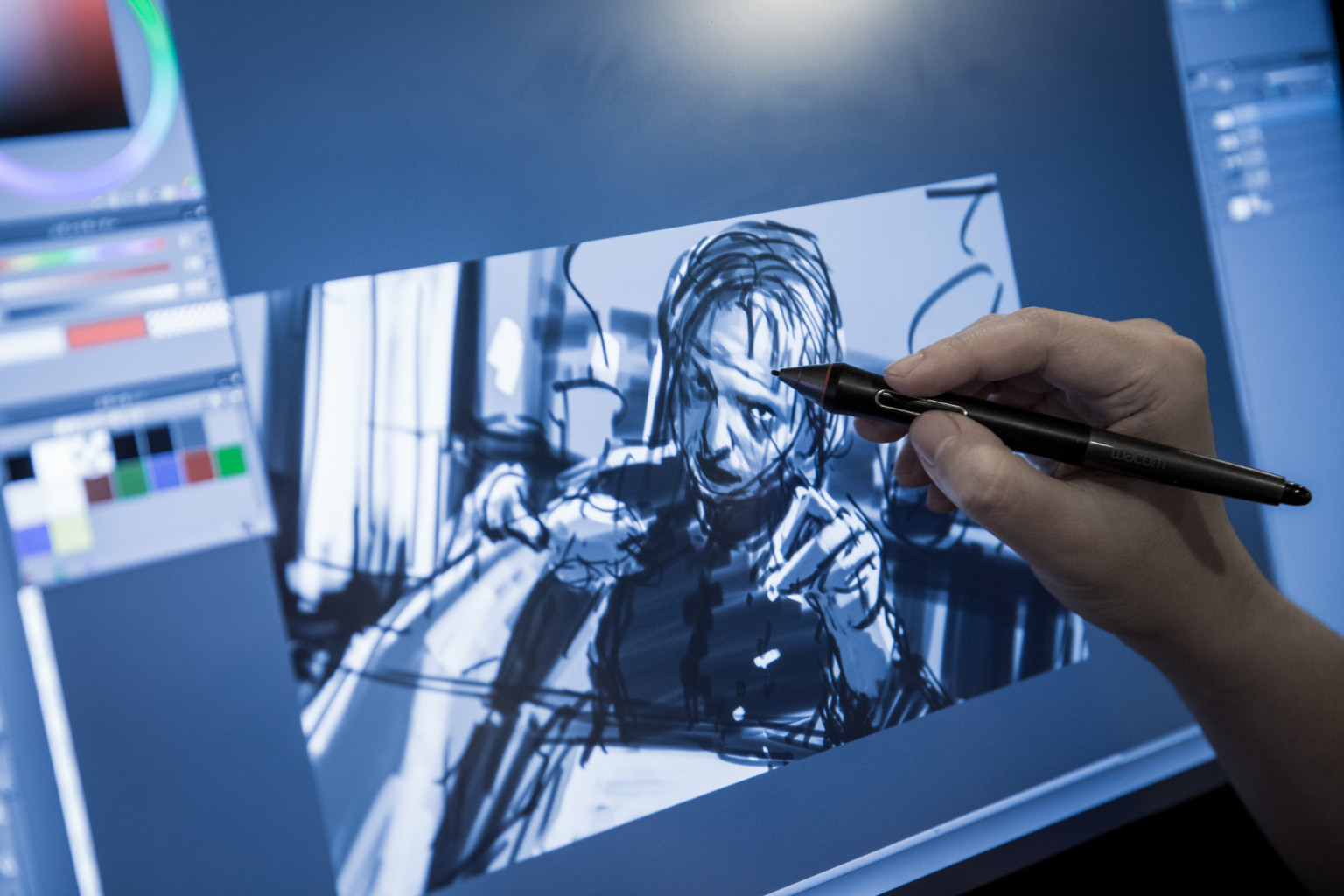 Finding local talents
From arcade machines to affordable home consoles, video games have come a long way over the last several decades to become a multi‐billion dollar business. In 2017, consumers around the world spent US$108.4 billion on this popular form of entertainment. Home to around 600 million gamers, China emerged as the world's leading market in 2017, worth US$30 billion. Meanwhile, the number of independent game studios – sometimes made up of just a handful of game developers – is on the rise elsewhere
in the world, thanks to publishing platforms like Xbox Live Arcade and the App Store, and open access to game engines such as Unity and Unreal Engine.
In Hong Kong, where the industry is still in the beginning stage, game developers have enjoyed occasional successes over the past decade. For instance, Deadheads, released in 2017 by Cmune, stands out as a premier multiplayer first‐person shooter for mobile phones. Story‐based adventure game Get Rich or Die Gaming, released by Baller Industries in 2010, sold more than 100,000 copies.
In line with its endeavour in economic diversification, Macao is making initial steps to catch up with this global trend. In 2017, the city for the first time became a location for Global Game Jam, one of the world's largest game creation events, bringing together dozens of local game developers to come under the challenge of creating a new game within 48 hours.
This may have raised the question among local game enthusiasts: when will Macao be ready to develop a full-fledged video game?
Tony Lam, as executive director of 4DMacau Studio, is seeking for an answer. When he started off building the team, he set a principle for himself: to hire only Macao people. "Because I wanted this game to be a Macao production," he said.
According to Lam, universities in Macao do not provide courses directly related to game development, but design graduates and IT graduates actually have huge potential to be trained for this specific industry.
Bone Ng, a graduate of Design from Macao Polytechnic Institute, is an example. He worked as a computer hardware salesperson after graduating in 2015, but a passion for game development motivated him to learn 3D animation online. Two years later, Ng met Lam at the Macao Global Game Jam and was recruited as the creative director for 4DMacau Studio. His knowledge of arts and 3D animation enables Ng, who is also the lead 2D/3D artist, to ensure high‐quality graphics in the game.
Through recommendations from friends and recruitment fairs at local universities, 4DMacau Studio gradually expanded into a team of 11 core staff, including Lam and Ng, plus other local specialists such as 3D artists, sound engineers and programmers, most graduates of Macao Polytechnic Institute.
According to Lam, the team has grown alongside the development of the game, as different specialisations were needed at different stages. However, the difficulties of finding local talents have never stopped giving him a headache.
"People with good skills may either be focusing on their own studios, or working in the IT departments of big companies," he explained. "Besides, they are uncertain about the future of this business in Macao, because we don't have any successful examples already."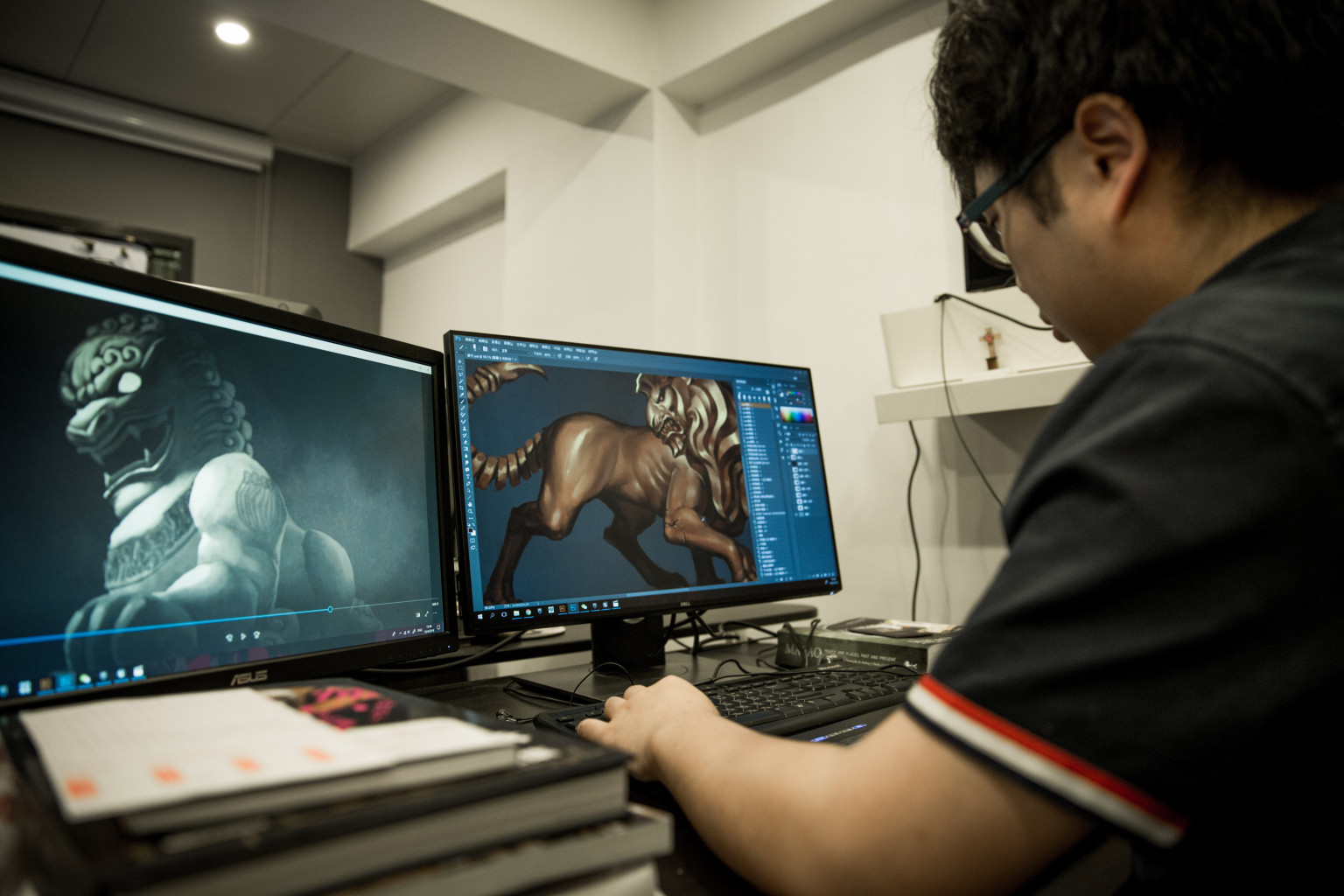 To optimise the quality of the game, Lam decided to establish an auxiliary office in Taiwan where he could recruit experienced game developers to join their team.
"I think I am only halfway to the goal of building a pure Macao team, but at least I have made sure that the core production of the game was done in Macao," he reflected. "Now, my team and I are hoping to learn as much as we can from the experienced people in Taiwan, so that we can bring back those skills to Macao."
A global vision
Looking back at the making of Fight the Horror, a process spanning more than a year, Lam is happy with all the breakthroughs his studio has achieved so far, as a small company starting from scratch.
This includes being authorised to launch the game on major console platforms, namely PS4, Xbox One and Nintendo Switch, which will come a few months after its initial release on PC in December.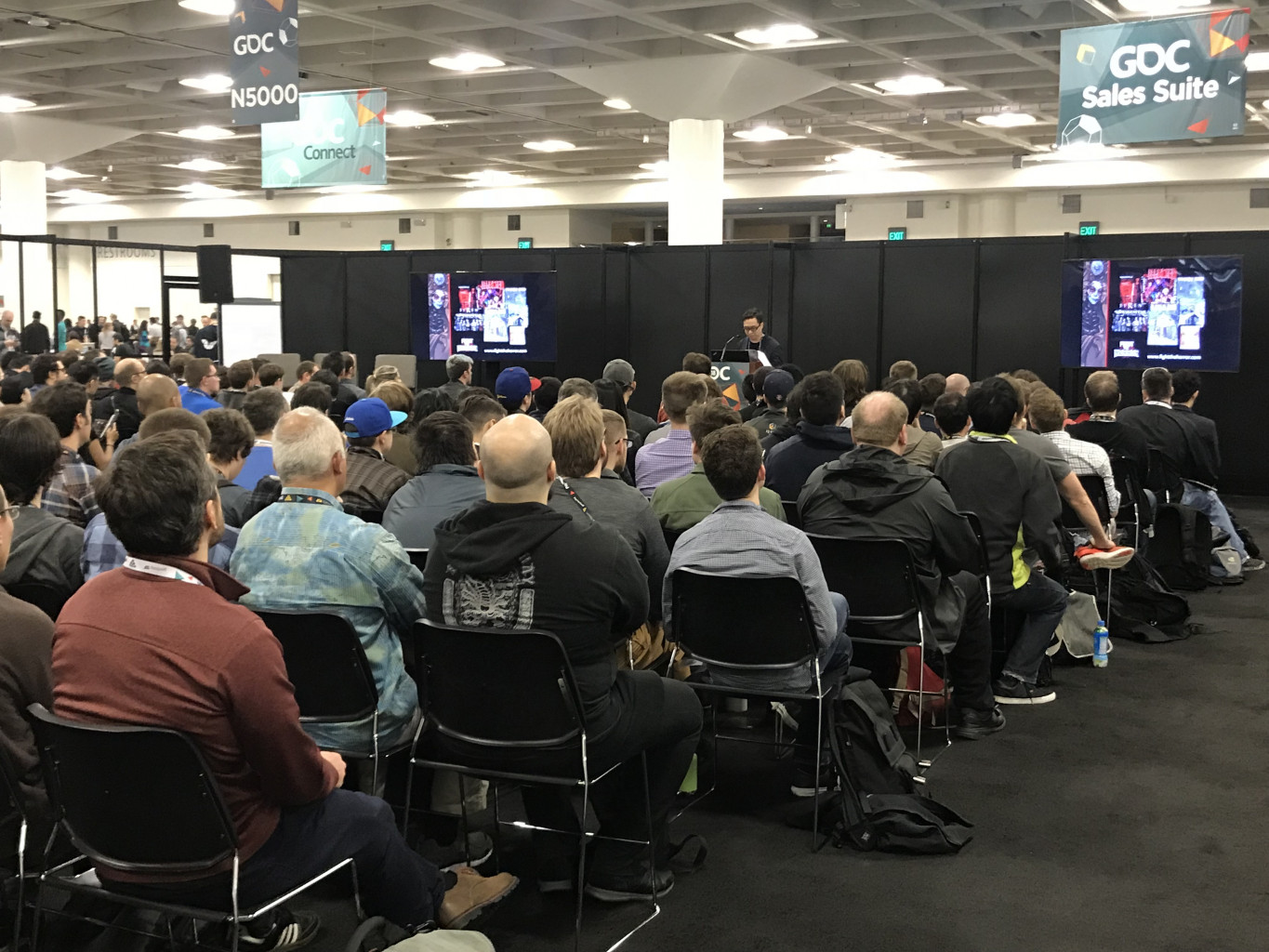 Meanwhile, the team wasted no time in preparing the game to enter the global market. Attending international summits and exhibitions is part of the endeavour.
At Game Developers Conference, one of the world's largest professional game industry events which took place in San Francisco this March, 4DMacau Studio was among the550 leading technology companies – alongside the likes of Amazon and Sony – to showcase its latest game development.
It was also selected as one of the ten exhibitors to pitch their games to a panel of investors and publishers. To Lam, it was an experience that required the same amount of courage for "running naked."
"It was like performing on the stage of American Idol; you would receive a lot of harsh comments," he recalled. "However, I couldn't worry too much. After all, who knows when the next Macao local will get to stand on that stage?"
Encouragement kept coming as they received compliments from big developers at the conference, including a leading Japanese company whose name they preferred not to reveal. "I thought they were hoping to sell us some services or resources when they approached us, but then we realised that they actually wanted us to help them develop a game."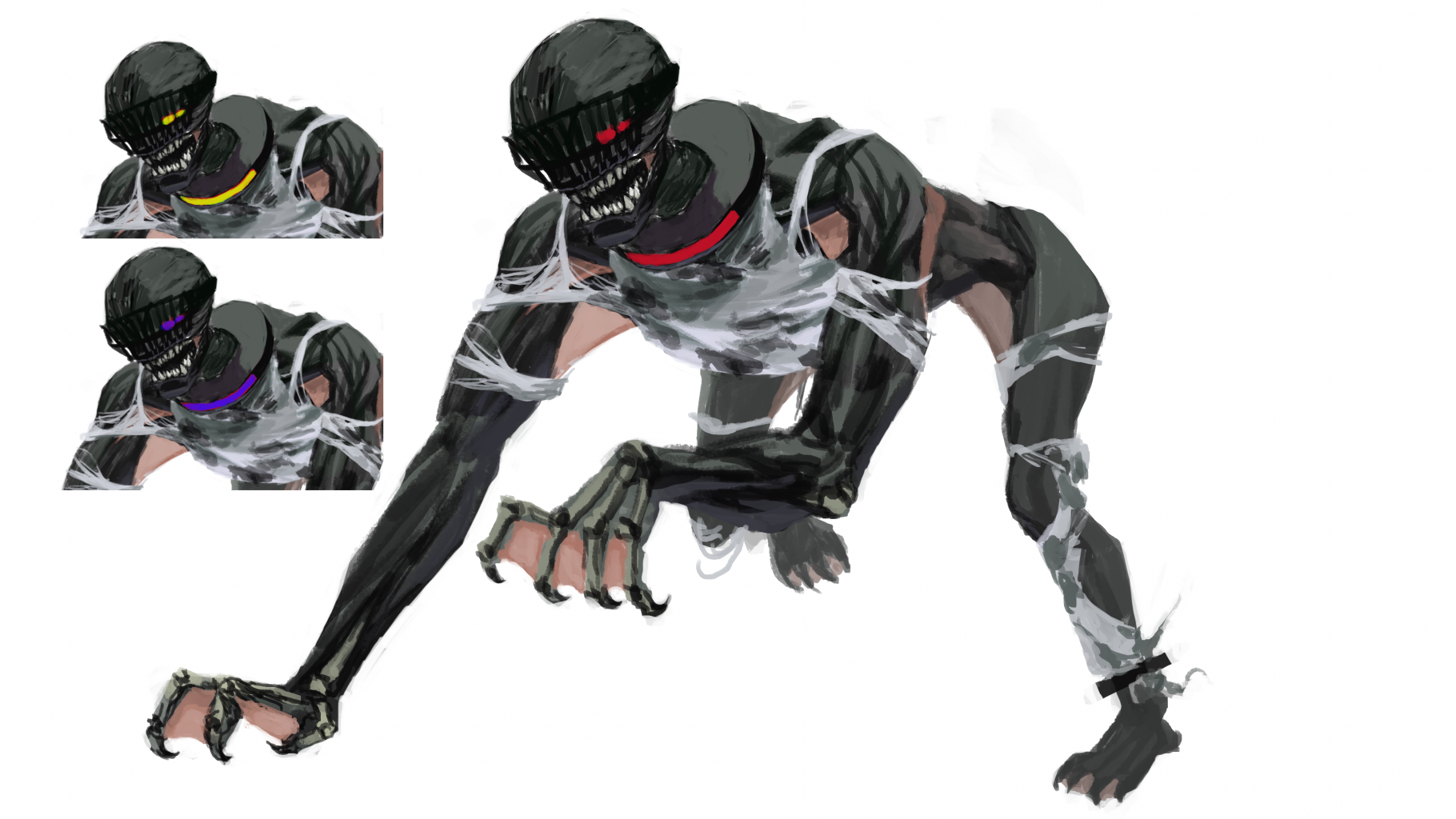 Although he had to decline the invitation due to the lack of manpower, such a significant acknowledgement of their capability kept the whole team in high spirits for months, Lam said.
With only several months left before the launch of Fight the Horror, Lam and his team are now looking for publishers to promote and distribute the game on a global scale.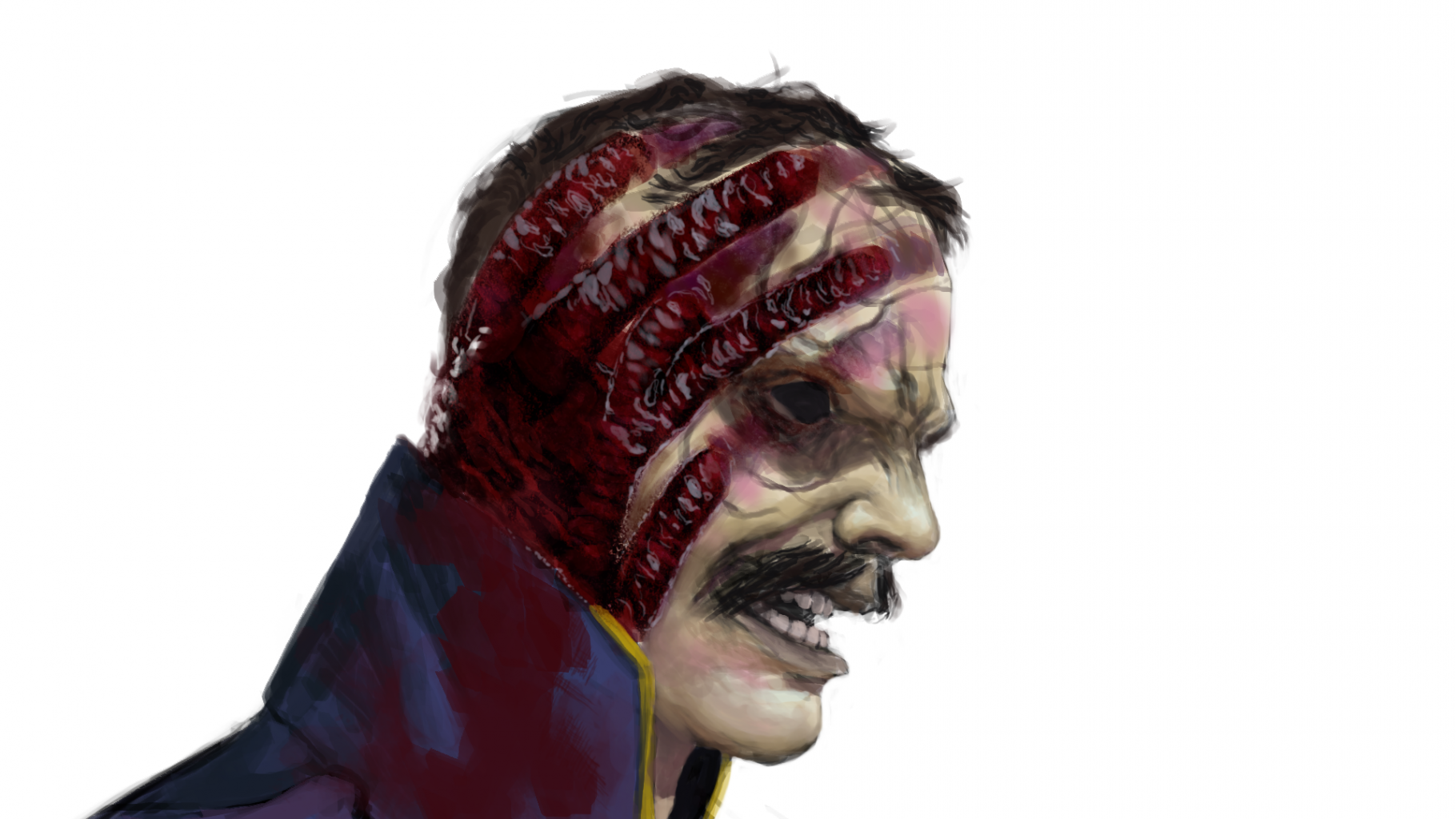 "I think we should look beyond Macao into the overseas market," Lam said. "We will first focus on Europe and the United States, and Japan will be the next."
Lam revealed that the studio would soon kick off a big round of promotion, which includes building a multi‐player demo and inviting more YouTubers to try it out.
To Lam and his team, there is a purpose beyond profit that keeps them motivated. "It is not just about this game. It is about the whole industry," he explained. "If we can make it a success, people will start to believe in this industry, and by then, we will see more studios appear in Macao."