Macao's medical education is growing to meet international standards with Dr Manson Fok's vision to improve medical training courses as well as provide students with opportunities for worldwide exposure.
This September, Macau University of Science and Technology (MUST) will begin the city's first course to train medical doctors with the promise that, in six years, Macao will have locally trained doctors for the first time.
All of the doctors working in the city today received their training at universities abroad, most in mainland China but also overseas, including in Portugal.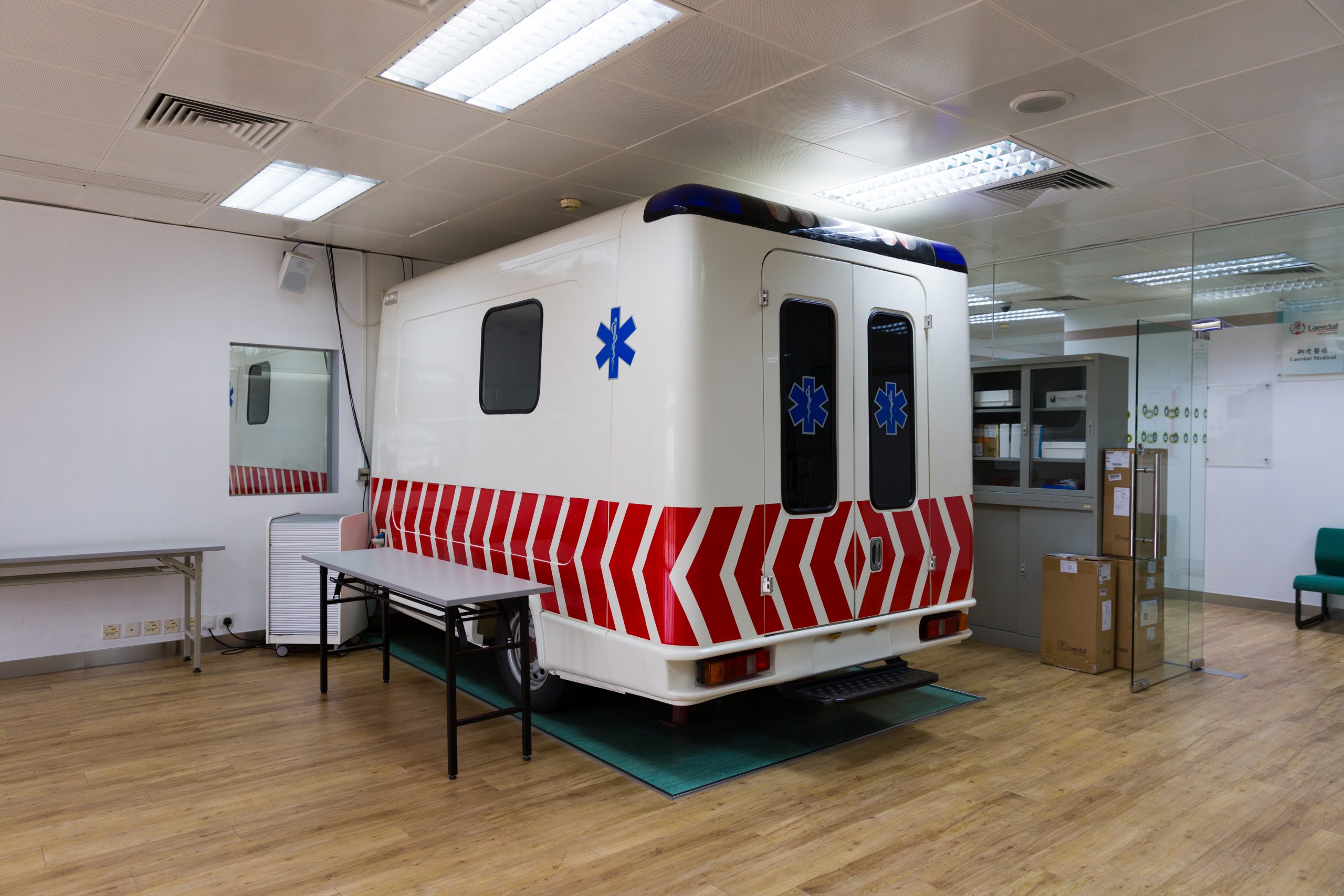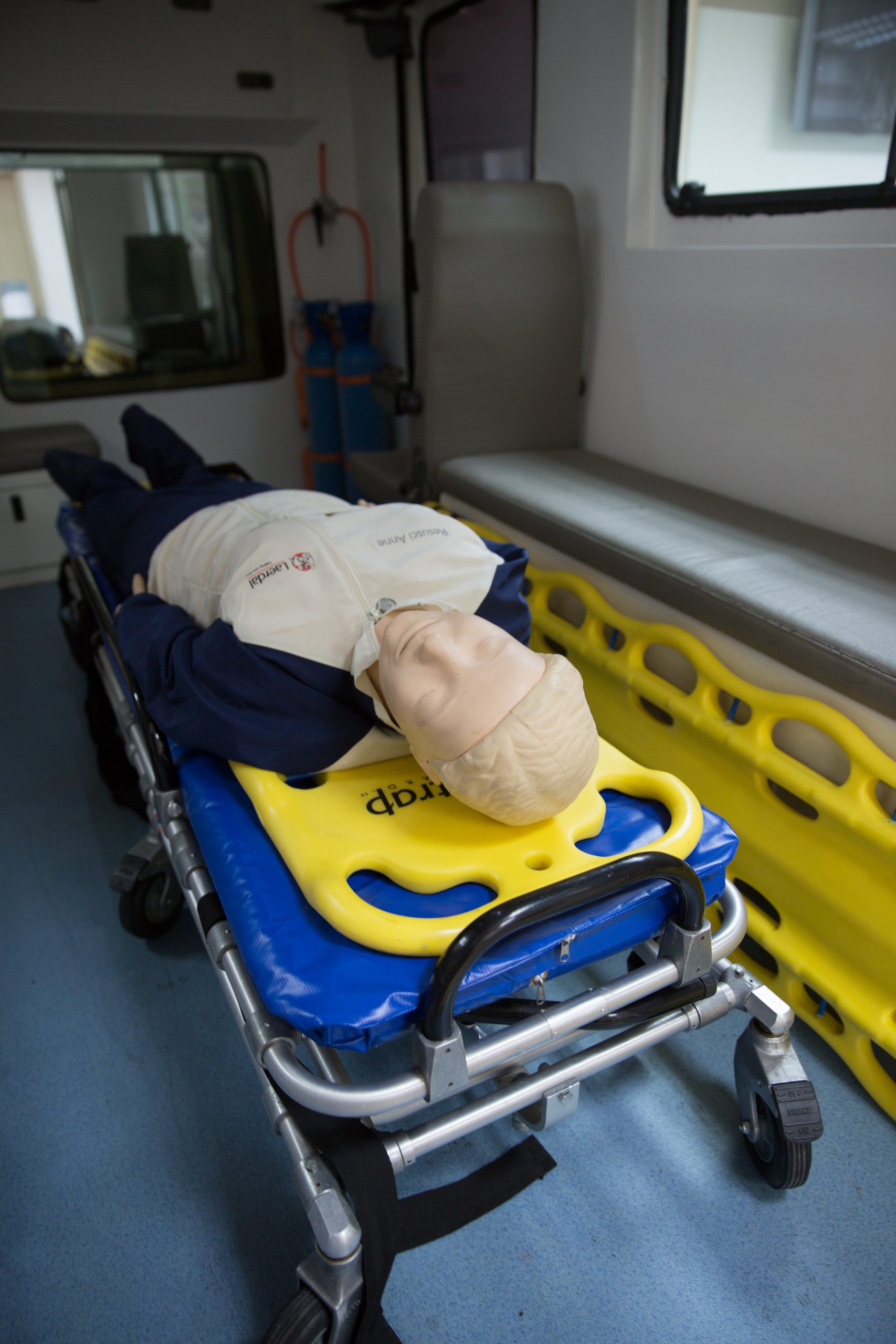 "We will train doctors to international standards," said Dr Manson Fok, dean of the MUST Faculty of Health Sciences and director of the 60-bed University Hospital. A new 500-bed, fully-equipped teaching hospital will be built next to the existing one. "We hope every Macao citizen will see the importance of the medical school. The population is aging, the birth rate is going up, and the number of expats is increasing. We are becoming an international city."
Currently, Macao has one major public hospital, Conde S Januário, and one major private one, Kiang Wu Hospital, both located on the Macao Peninsula. They, along with University Hospital in Taipa, have a combined 1,600 beds, making the planned 500-bed facility a significant addition to the city's care capacity. The Macao government is also in the process of building the Islands Healthcare Complex, a new public hospital to be situated in Cotai. This complex will be double the size of the existing public hospital, comprising of seven buildings; its completion date is yet to be announced.
Today, many locals still opt to travel to Hong Kong for medical treatment believing the industry to be more established than Macao. Fok, as a surgeon working in Hong Kong, has seen it first hand and knows how disruptive it can be for families. With average hospital stays at around a week, travelling between the two SARs becomes an added stressor in an already difficult situation.
Beyond better serving the community, Fok sees the new teaching hospital as a potential vehicle for economic diversification in the city. "Maybe Macao can become a regional leader in medical sciences … Medical education and training, medical tourism and bio-technology can be huge, positive industries," he said.
Clinical training is key
For more than a decade, MUST has been improving on its capacity to provide high-quality training in the medical field. It first opened its hospital in 2006 and began providing specialist training for Macao doctors in 2012. Applying to the government for approval to begin a new medical degree programme was the next logical step.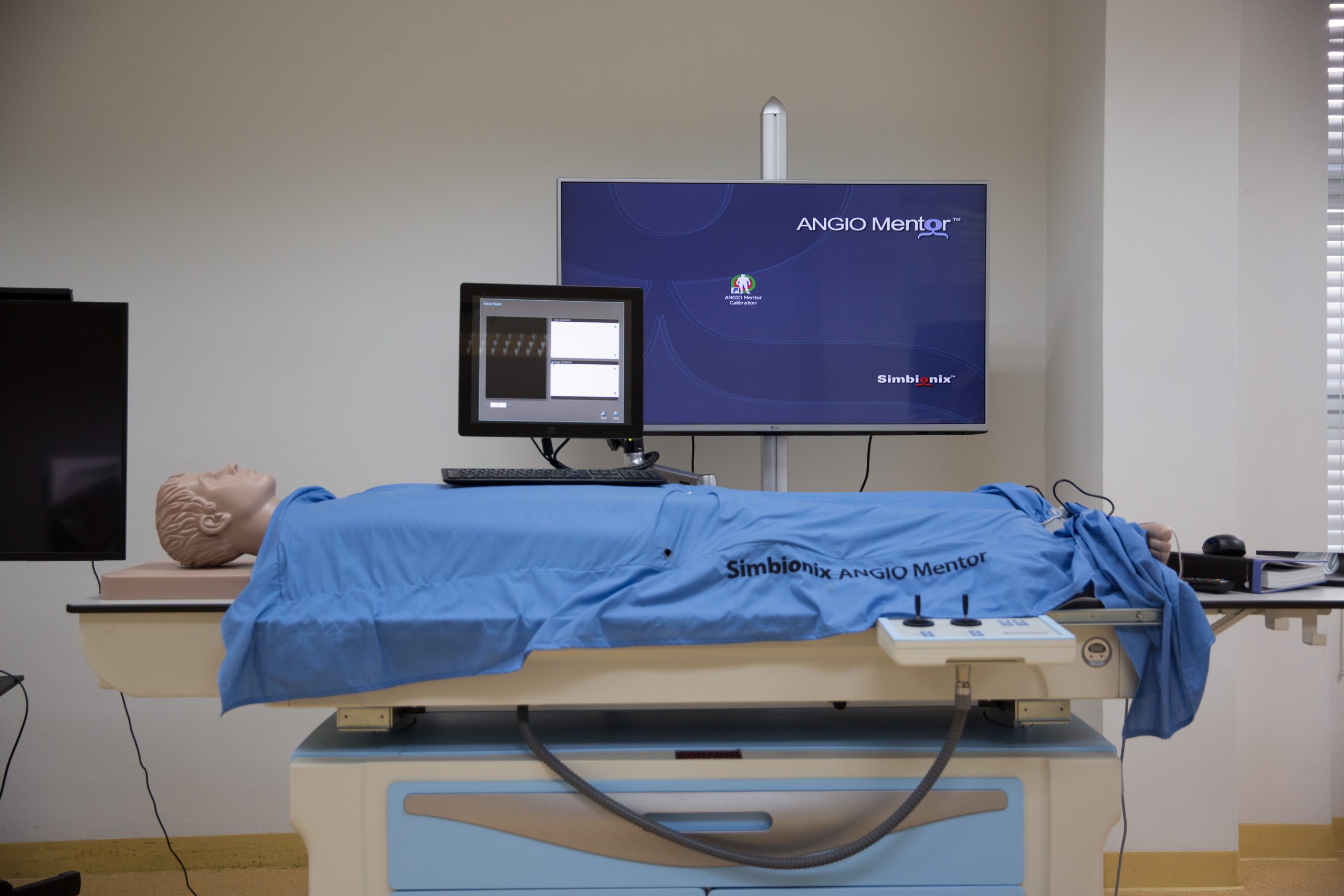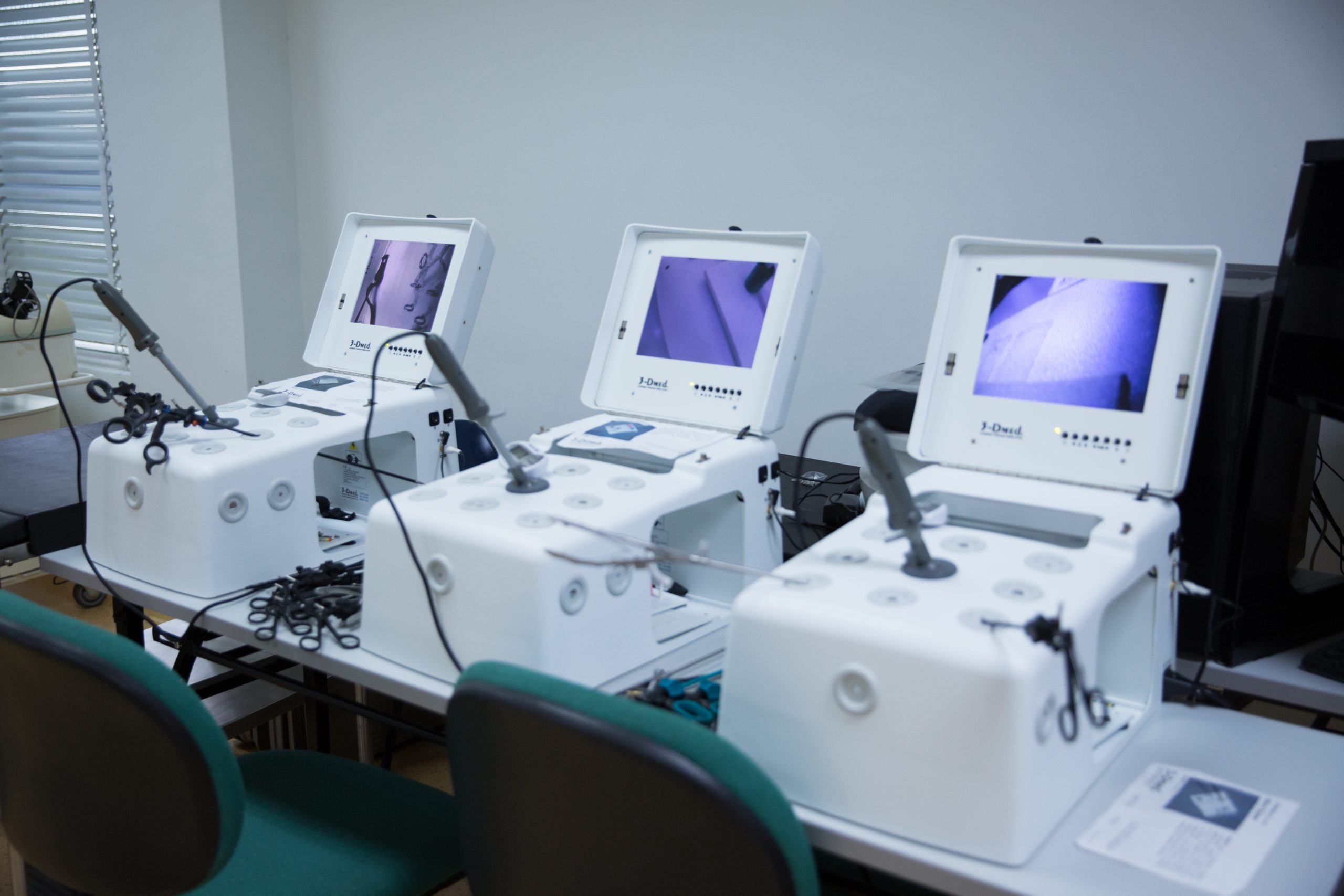 "There is no shortage of doctors in the population," said Fok. "The aspiration of Macao people is for doctors to be more personalised and professional, with more medical ethics."
Most doctors in Macao received their education in the mainland, where there is a lack of clinical training. "The standard of English is not so good, with drugs having different names," he explained. "I have seen many cases of medical litigation, due to a lack of communication. They were unnecessary."
The university has prioritised clinical training, establishing the Centre of Excellence for Medical Professional Development (CEPMD) in 2011. There, students use top-of-the-line virtual reality simulation equipment to train for real-life situations ranging from on-road traumas to the ICU. The centre is one of few selected overseas facilities approved by the Royal College of Surgeons of Edinburgh, the world's oldest surgical corporation which boasts a network of more than 23,000 professionals in 100 countries.
After a process spanning years, MUST received government approval for its Bachelor of Medicine and Bachelor of Surgery (MBBS) programme in January of this year, making it the institution's fourth medicine-related bachelor. The university has since received over 120 applications, nearly all from Macao residents, and will accept 35–50 of them. The course will commence in September this year.
We hope every Macao citizen will see the importance of the medical school. The population is aging, the rate is going up, and the number of expats is increasing. We are becoming an international city.

Dr Manson Fok
The course will cover basic science and human anatomy, biochemistry, physiology, pathology, pharmacology, internal medicine, surgery, medical specialty, clinical practice, community and family medicine, as well as intern studies with classes taught in both English and Chinese.
With subsidies applied, Macao students will pay around MOP55,000 (US$6,803) per year while overseas students pay around MOP$160,000 (US$20,286) per year for the six-year course.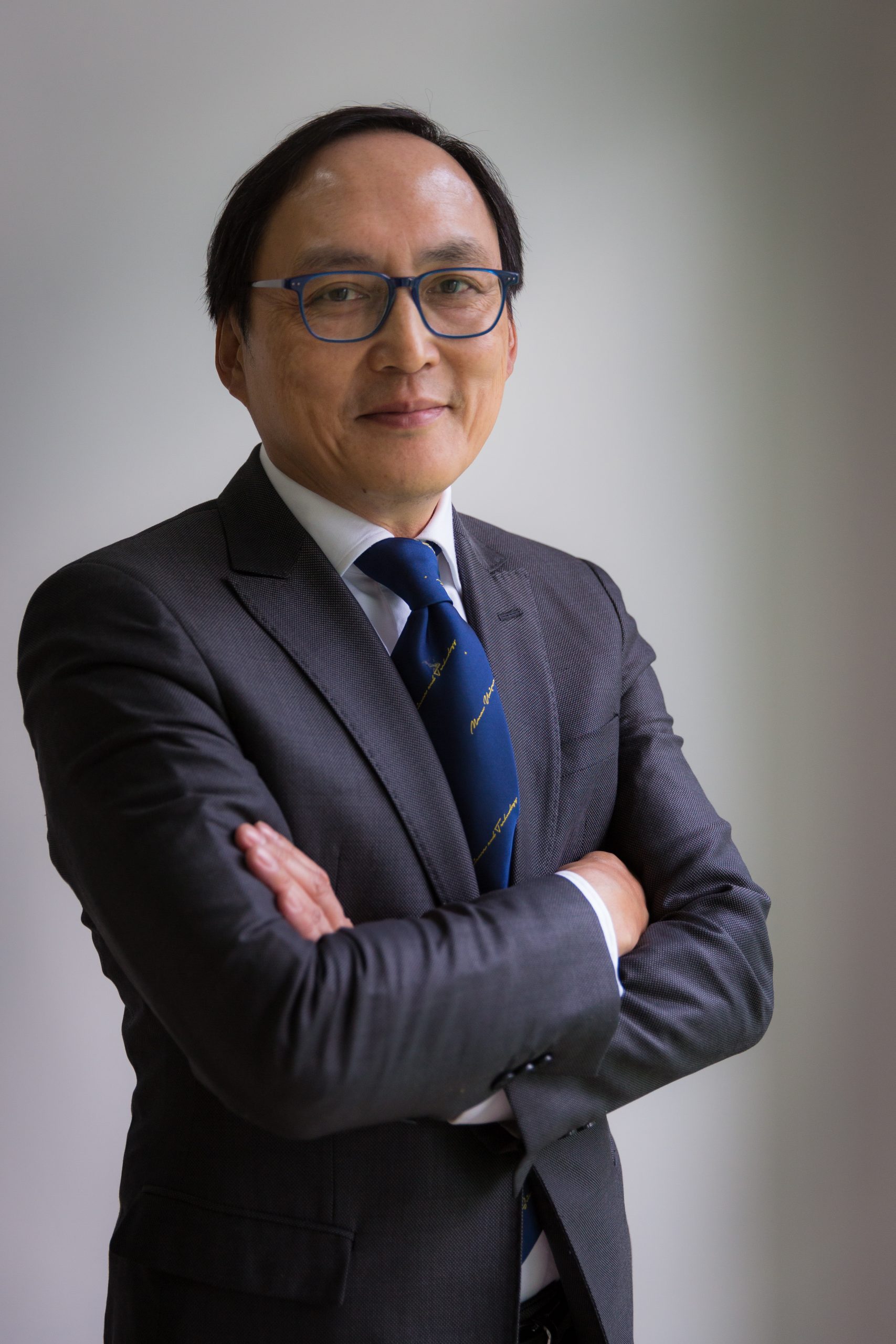 "We will have a clinical focus and an international curriculum," said Fok. "From the third year, our students will go overseas and work in medical schools in other countries."
With more than 20 partner universities, including institutions in Portugal, Australia, the US and UK, students will become stronger clinicians through experience with different health delivery systems. They will also see and treat illnesses they might not typically encounter in Macao, experience which will benefit both residents and the city's growing expat community.
The aim is to have at least 50 per cent local students. "It is more important to get the right students than the right number," Fok noted. "In Hong Kong, several thousand apply for medicine at HKU and Chinese University; only a third get in. Some may wish to apply here."
Local graduates will be offered work in hospitals in Macao after completing their studies. With a qualification internationally recognised, they will also be able to take a further examination to work in Hong Kong or overseas.
"Most important will be the teachers, not the gadgets," Fok asserted. Doctors from Hong Kong will comprise the majority of professors, with others coming from mainland China, Australia, the UK and US.
"We have the advantage in that we are starting from scratch. We have no baggage and can innovate. For the first year, we plan to have half a dozen full-time staff, as well as, part-time teachers and clinical doctors."
Advancements in technology, Fok contends, make memorisation less important than it once was. "They can find it on the internet. We must help them think properly and apply what they have learned," he said.
That's where the gadgets come in: models of bodies and machines will allow students to practice endoscopy, colonoscopy, and other treatments. "They can practice hundreds of time on these models and machines before they work on real patients. The doctors of the future will be better than we are."
Price of progress
The main uncertainty hanging over the new course is funding. Training a doctor is one of the most expensive courses a university can undertake. In Hong Kong, for example, it costs HK$3 million (US$382,183) to train one.
The programme requires substantial capital: to build the new hospital, purchase the necessary equipment, and pay salaries sufficient to attract the quality teaching staff that Dr Fok wants. Tuition fees will only cover a fraction of the cost.
However, Fok contends, "monetary benefit" is not the goal of the new hospital and medical programme.
"We want to let the Macao community feel that this medical school is for them, so they will support it. We will also seek support from the government. Dr Liu Chak Wan, chancellor of MUST, has promised his full support."
Fok himself is well placed to raise money. Over his decades of professional life, he's acquired an international profile and broad network of contacts in the medical and investment worlds.
A graduate of the University of Hong Kong, Fok has been a practicing surgeon since 1982. He is founding chairman of Pedder Clinic and Virtus Medical Group, two of the largest medical practices in Hong Kong, the latter with expansions in the Greater Bay Area and major cities in mainland China.
Fok has also enjoyed great success on the R&D side of medicine. He serves as a director at Athenex, a global biopharmaceutical company focused on the discovery, development, and commercialisation of novel therapies for treating cancer. Listed on the Nasdaq in New York on 14 June 2017, it has a market capitalisation of nearly US$1 billion with about 60 per cent owned by Hong Kong investors.
He is also chairman of the Hong Kong-based Avalon BioMedical Management Ltd, an investment holding company focused on the development and commercialisation of Asian life sciences products.