Entering its 25th year of operation, Air Macau is drawing on past experience to shape its future long-term development in an increasingly competitive market.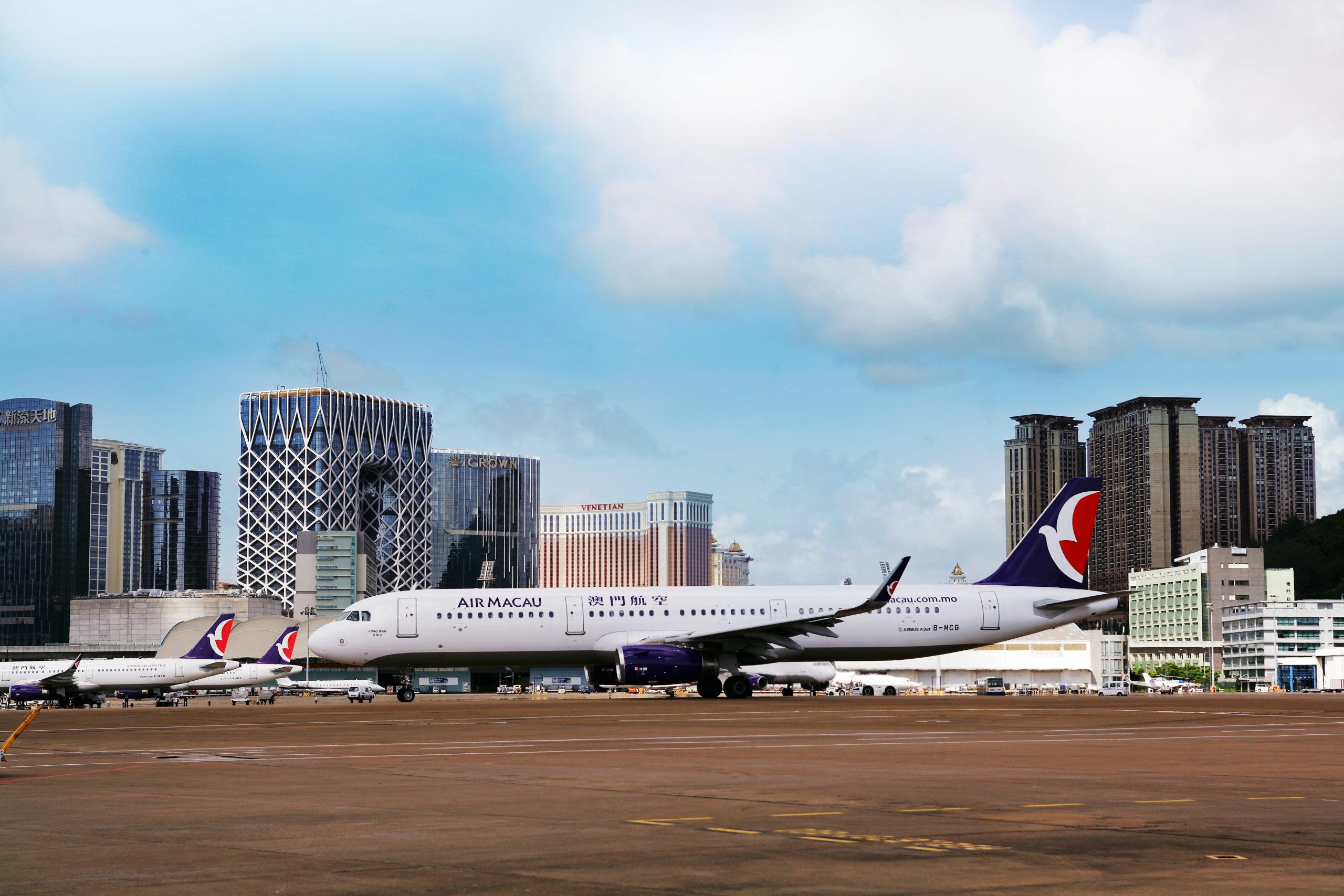 Maturity comes with experience – for a company that will soon celebrate an important anniversary milestone, this adage may have particularly resonance. Air Macau, established in 1994 as the only carrier based in the SAR, began operations the following November with the opening of Macau International Airport. Poised to enter its 25th year of operation, the still relatively fledgling company has navigated twists and turns – from bankruptcy crisis to business transformation – to establish a path that promises stable long-term development.
Today, Air Macau comprises an international team of around 1,500 staff from 43 countries and regions all over the world, including more than 240 pilots. It serves 26 destinations across Asia and has carried more than 40 million passengers since its founding. Yet with the anniversary comes a new challenge: the end of its monopoly over the city's aviation industry, after the company's 25-year concession expires in 2020. This follows the government's decision to liberalise the aviation sector.
Taking this special occasion, we recently spoke with the top management of Air Macau: Chen Hong, president of executive committee cum chief executive officer; Zeng Hualiang, vice president; and Liao Hanxi, vice president. The trio expressed optimism about the future for the steadily growing company while still acknowledging potential uncertainties surrounding the market.
How will Air Macau celebrate the important milestone within the company and with clients?
Chen Hong: It is a very important milestone for us, and we are planning some celebration activities with our customers – offering discounts for specific products, for instance, or hosting parties with loyal customers. On the employee level, we will focus on activities that can boost morale, loyalty, and corporate culture.
What has Air Macau learned from the experience over the past 25 years?
Chen: Air Macau has been through a lot of hardship over the last two decades, including the bankruptcy crisis in 2008. But starting from 2010, Air Macau has been making profit for nine consecutive years. This is largely thanks to the robust economic growth of Macao. Therefore, the positioning of our company has to be in line with the positioning of Macao as the World Centre of Tourism and Leisure. As part of the tourism industry, we pledge to promote this identity of Macao. This is a very clear goal for us.
As for myself, although I have only held this position for four years, I have learned a lot through interacting with our employees, customers, and the community. In recent years, we have figured out three development concepts to focus on. Firstly, embrace competition. Last year, Macau International Airport recorded 8.26 million passengers, 40 per cent of whom chose Air Macau. We have always been progressing within a competitive environment. We're not afraid of competition because it can stimulate industrial development.
Secondly, consolidate the foundation. We need to strengthen our capability, including the safety and efficiency of our service. Aviation is still a relatively new industry, albeit with a century of history. Its technology and service mechanism will just continue to advance.
Lastly, we need to be innovative. We have constantly been exploring new ways to provide more efficient services to the customers. After all, Macao is more than just a world centre of tourism and leisure – I see it as a world-class centre because some products have really reached that standard. Air Macau is working towards providing its own world-class products, ensuring a positive experience for visitors from the moment they board our planes. In this way, we also fulfil our mission to promote the image of Macao.
Any plans to expand and develop more destinations?
Zeng Hualiang: Development for Air Macau is inevitable. Right now, Air Macau has 19 airplanes, operating 26 air routes. While the company will soon retire four A319 planes, we will introduce ten new planes this year and the next, including Airbus A320neos, and A321neos, to expand our operation scale to 25 planes.
The A320neo we're introducing this year has a lot of advantages. It reduces energy consumption by 15 per cent, compared to the older models which usually use 2.5–3 tons of fuel every hour. The advanced technology also allows us the possibility of reaching farther destinations such as Okinawa, Singapore, and Delhi.
Under such momentum, we will maintain a 10 per cent growth rate annually, which is in line with the internal resources of our company. Introducing a plane is easy, as long as we have adequate financial resources. The key is the market, and then the freedoms of the air, as well as the company's internal resources for security, such as flight capability and maintenance.
Liao Hanxi: Currently, Air Macau covers 18 major cities in China, including Beijing, Shanghai, Hangzhou, Nanjing, and Chengdu. These cities make up of 60 per cent of our flight destinations. We continue to see a stable demand for Macao in these major cities, which have brought huge economic contribution to Macao. Meanwhile, we also strive to extend our flights to popular destinations among local residents, such as Nagoya, Okinawa, and Jeju Island.
How will the Greater Bay Area (GBA) Initiative, which aims to put the entire area into a one-hour living circle, impact the aviation industry within the region?
Chen: Under the GBA, the airports within the region will reinforce their specific roles by sharing workload and passenger flow. In this era, we should embrace the concept of 'competition and cooperation'.
For instance, with the launch of the Hong Kong–Zhuhai–Macao Bridge, Macau International Airport (MIA) and Hong Kong International Airport (HKIA) can further cooperate with each other by dividing the workload. Compared to HKIA, which handled over 70 million passengers last year, the passenger record of MIA is relatively low, making it impossible for our airport to provide the same service as its Hong Kong counterpart, such as intercontinental flights.
In order to mature its aviation industry, Macao still needs to look up to the larger airports in Hong Kong or Shenzhen, while positioning itself as a regional transportation hub serving the area within 3,000–5,000 km of the city.
Now that the government has decided to liberalise the aviation sector, how will this decision impact the operation of Air Macau and the market as a whole? What are your suggestions for ensuring the healthy development of Macao's aviation industry with the upcoming competition?
Chen: An exclusive franchise in the aviation industry is very different from how it works in other industries, especially in the case of Macao, because right now, there are 27 airlines operating in the MIA. Customers are free to choose between different airlines, so Air Macau has long been accustomed to competition. The real challenge facing an airline company and the overall industry within a liberal market lies in the fact that Macao has limited aviation resources.
First, we need to make sure that we have adequate infrastructure for the entry of another Macao-based company. Macau International Airport is designed for 7.8 million passenger movements a year, but last year, the annual number of passengers had already reached 8.26 million. If the number continues to grow, how do we make sure that the infrastructure of our airport – including the runway, the taxiway, the apron, and the terminal – can meet the growing demand?
Second, we need a better mechanism for nurturing talents. Right now, there are no aviation-related majors in local universities. The government and society should work with the airline companies to promote aviation education in the city, as well as to draw more overseas professionals, so that the market can support more Macao-based companies. Otherwise, lack of available talent may trigger a head-hunting trend in the market, which will cause instability inside a company and eventually affect the safety level. This is something that really concerns me.
Macau International Airport is designed for 7.8 million passenger movements a year, but last year, the annual number of passengers had already reached 8.26 million.

Chen Hong
The market is another issue. An airport usually opens another home-based airline when its annual passengers has reached a certain number. For the case of Macao, I don't want to comment on how much passengers we will need for the survival of a second home-based airline. I hope this could be answered by professional research companies.
Also, we need to establish a comprehensive set of laws and regulations to monitor the competition, covering freedoms of the air, resource allocation and market entrance conditions, in order to ensure the healthy development of the aviation industry. Lastly, any new Macao-based airline should position itself under the context of the GBA, and develop itself with a compliant goal and direction.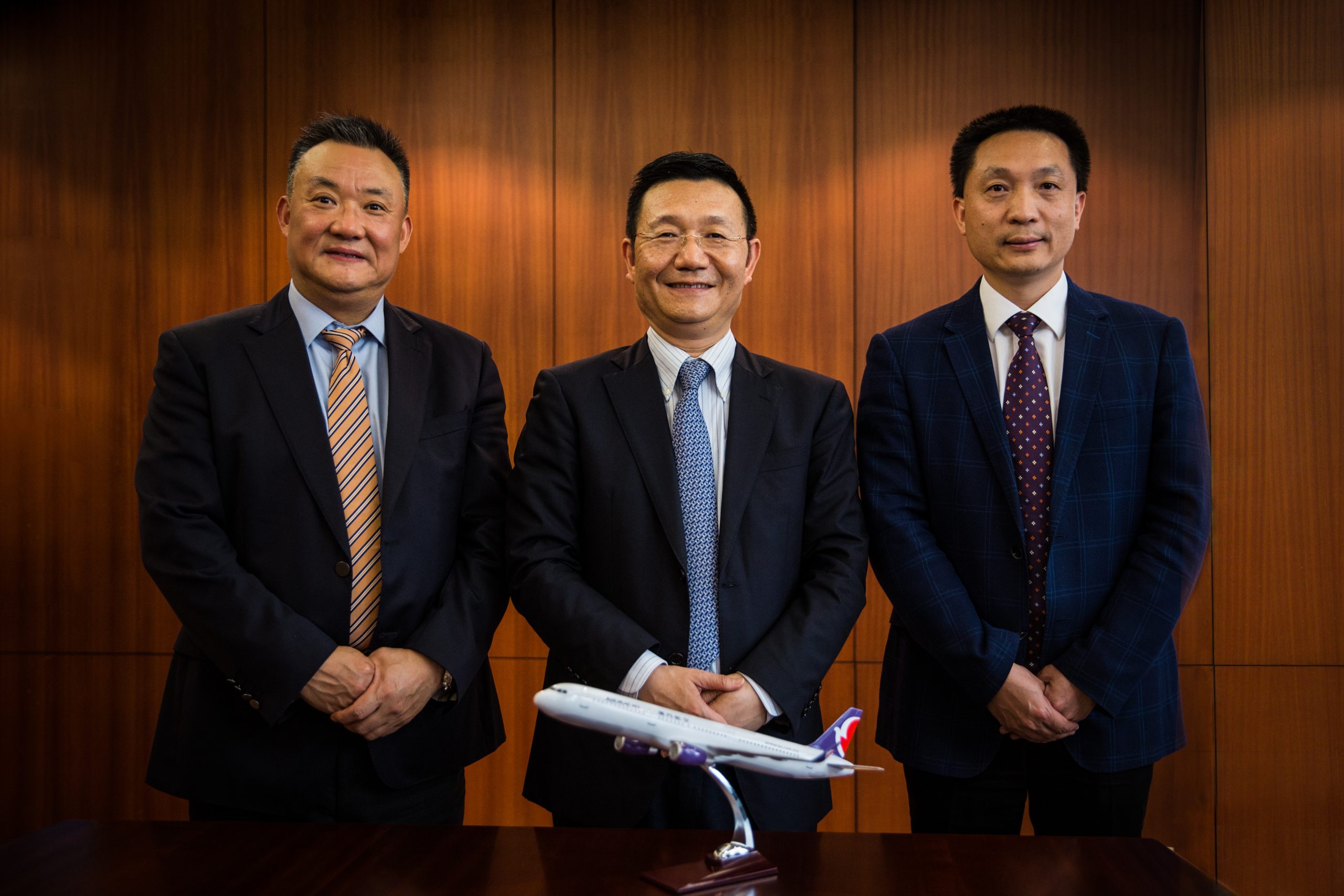 What is the role of Air Macau in nurturing local talents for the aviation industry?
Chen: The development of industrial talents is vital for an industry to grow within a region. Air Macau at this moment is the only airline in Macao and we are strongly committed to nurturing local talents. For instance, the company is fully responsible for the cost of training pilots, spending more than MOP40 million (US$4.95 million) each year on such training. With the number of planes set to increase to 25 over the next two years, we will need to increase the number of pilots to 300. We have been trying our best to recruit people in the city, but Macao has such a small population.
We've set a very high standard for recruitment: we strive to add 8–10 local pilots each year to keep up with the demand. I believe that in the future, local pilots will take up a certain proportion in our pilot team. We also hope to bring in more young people who are passionate about aviation through different platforms. For instance, we have been reaching out to local universities to promote interest not only in pilot positions, but in other positions such as ground crew and flight assistants.
In 2015, we launched the "Air Macau Walking into Schools" programme; since then, we have regularly arranged local pilots and engineers to exchange with the students at local schools such as Yuet Wah College and Hou Kong Middle School. The activity has been very popular, drawing the participation of 1,000–2,000 students each time.
---
A banking turn
For years after its establishment on 13 September 1994, Air Macau enjoyed fair prosperity by positioning itself as 'the transit bridge' between mainland China and Taiwan. Visitors across the strait enjoyed its efficient service, which guaranteed a 30-minute layover between flights to other mainland cities. Then this profitable niche vanished with the launch of direct flights between mainland China and Taiwan in 2008, just as the global financial crisis wreaked havoc on the young company, pushing it towards the edge of bankruptcy.
That's when the Macao SAR government, the Liaison Office, and Air China stepped in. While injecting capital into the company, Air China assigned a team of aviation professionals to help Air Macau develop point-to-point flights that positioned Macao as a destination for tourism, leisure, and entertainment. It also expanded the company's sales network into the fast-growing market of mainland China, and gradually withdrew from cargo service for cost-cutting. After two years of work, Air Macau rebounded from the financial crisis and has been turning a profit each year since. In 2014, it was awarded the Medals of Merit-Tourism for its outstanding contributions to the industry.
---
Women flying high
Poised to become the first two local women pilots in Macao, Joana Choi and Aki Liu prove that it's never too late to pursue a new-found passion.
Both Macao locals in their early 20s, Choi and Liu have been through a similar education path in recent years. Originally majoring in business administration, the two found another calling towards the end of their university years when they saw the recruitment ad of Air Macau in 2016.
"One of my friends works at the control tower at the Macau International Airport. He told me a lot about the aviation industry, which made me really interested," Choi recalled. "When I learned that Air Macau was hiring pilots from local people, I thought this career could be perfect for me because it would allow me to travel a lot."
Liu started off working as a flight attendant at Air Macau. "I didn't apply for a pilot position that year because I knew nothing about flying at that time," Liu explained. "But having worked as a flight attendant for a year, I believed I was ready for it."
That's how Choi and Liu made the leap to join the Air Macau Local Cadet Pilot Program. Launched in 2016, the programme aims to recruit 10 local people each year and train them to become commercial airline pilots. Each year, hundreds of applicants fight through rounds of trials – from written tests and computer tests on logical and critical thinking, through to panel interviews that evaluates their background and mental status – for a place in the programme.
After being shortlisted, the 10 qualified cadets soon face more challenging tasks. Over the next two years, they will station at École Nationale de l'Aviation Civile, a prestigious aviation school that offers engineering degrees in France, to undergo a seven-month theoretical training of 14 subjects relating to aviation before spending the 9–12 months learning how to fly single-engine and twin-engine aircrafts.
With an unrelated university background, Choi and Liu found learning about engineering and airplane structure particularly difficult. Fortunately, they were not alone in this adventure: "As we are learning together as a close-knit group, we can always count on each other, helping each other out with the different strengths we have," Liu said.
Liu will begin flight training in about three months, while Joana, who joined the programme a year earlier, is looking forward to returning to Macao in September. From there, she will begin flying with Air Macau captains to get accustomed to the airliners, as part of the six to nine months in-house training that prepares her to officially serve as an airline pilot.
"It has been quite a tough journey, from learning a lot of technical theories to mastering complex equipment on the plane. There is no room for discrepancies," she reflected. "If you want to be in [the industry], you need to work extra hard and cannot be scared of difficulties or failure.