China moved closer to Argentina and Brazil at the eighth edition of the Global Tourism and Economy Forum in Macao. The South American nations were the forum's partner countries this year and they made gestures that could attract Chinese tourists their way in the years to come.
In Macao, on the eve of the 20th anniversary of the handover of its administration to China, it's easy to think about quite how much the city has transformed over two decades. However, it's also worth considering how dramatically China has changed over the same period. And one of the best indicators of the country's rapid progress and growth in economic might is the amount of outbound tourists who head off on holiday from the Middle Kingdom every year. In 2007, for instance, 40.95 million people left for a trip abroad but, by the end of this year, that number will have increased to more than 166 million.
This dramatic increase, which shows that almost four times as many people make outbound trips from China now compared to just 12 years ago, means that Chinese tourists are highly prized around the world, bringing, in many cases, great spending power with them. So it's no surprise that South American nations like Argentina and Brazil are making moves to get in on the action.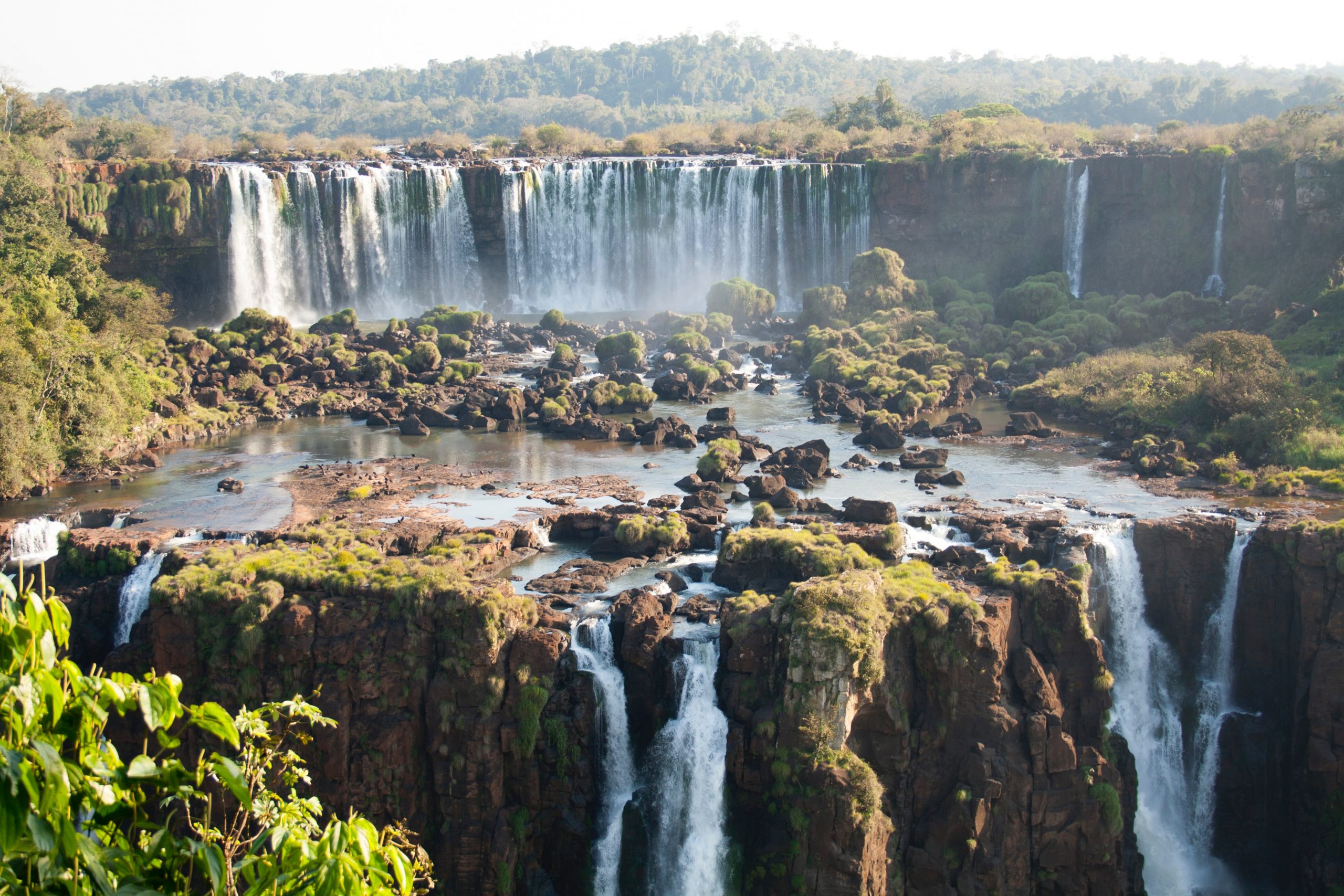 In fact, Brazil and Argentina are going one step further than just trying to attract Chinese tourists to their shores. They are both looking at easing up their visa procedures and ensuring there are smooth experiences for investors and travellers who come in from the Asian giant. Argentina and Brazil are working on mutual acceptances for Chinese tourist visas, allowing Chinese travellers to visit both countries easily.
This issue of Brazilian and Argentinian visas for Chinese tourists was one of the hottest topics at the eighth Global Tourism Economy Forum. GTEF, which took place for three days between 13 and 15 October in Macao, where it has been held annually since 2012, ran under the theme of 'Tourism and Leisure: Roadmap to a Beautiful Life'. Chinese leader Xi Jinping has often uttered the phrase 'beautiful life' over the past few years, reflecting the people-orientated development approach of his government.
During the forum's three days, a plethora of roundtables, debates and presentations showcased exactly how the tourism industry could improve people's quality of life, as well as focusing on how to keep the industry growing sustainably. Up to 2,000 participants took part, including ministerial officials in tourism and its related fields, industry leaders, experts, scholars and participants from countries and cities across the globe.
Visas made easy
Details on Argentina and Brazil easing up their visa procedures came from speakers at the forum, including Argentinian Tourism Minister Gustavo Santos. Brazilian Tourism Minister Marcelo Álvaro Antônio also spoke, saying his country was 'going through an important process now' and, at the same time, highlighting Brazil's 'closeness to China'. The Brazilian minister welcomed Chinese investment in Brazil's tourism sector, adding that he hopes to see closer bilateral cooperation through tourism.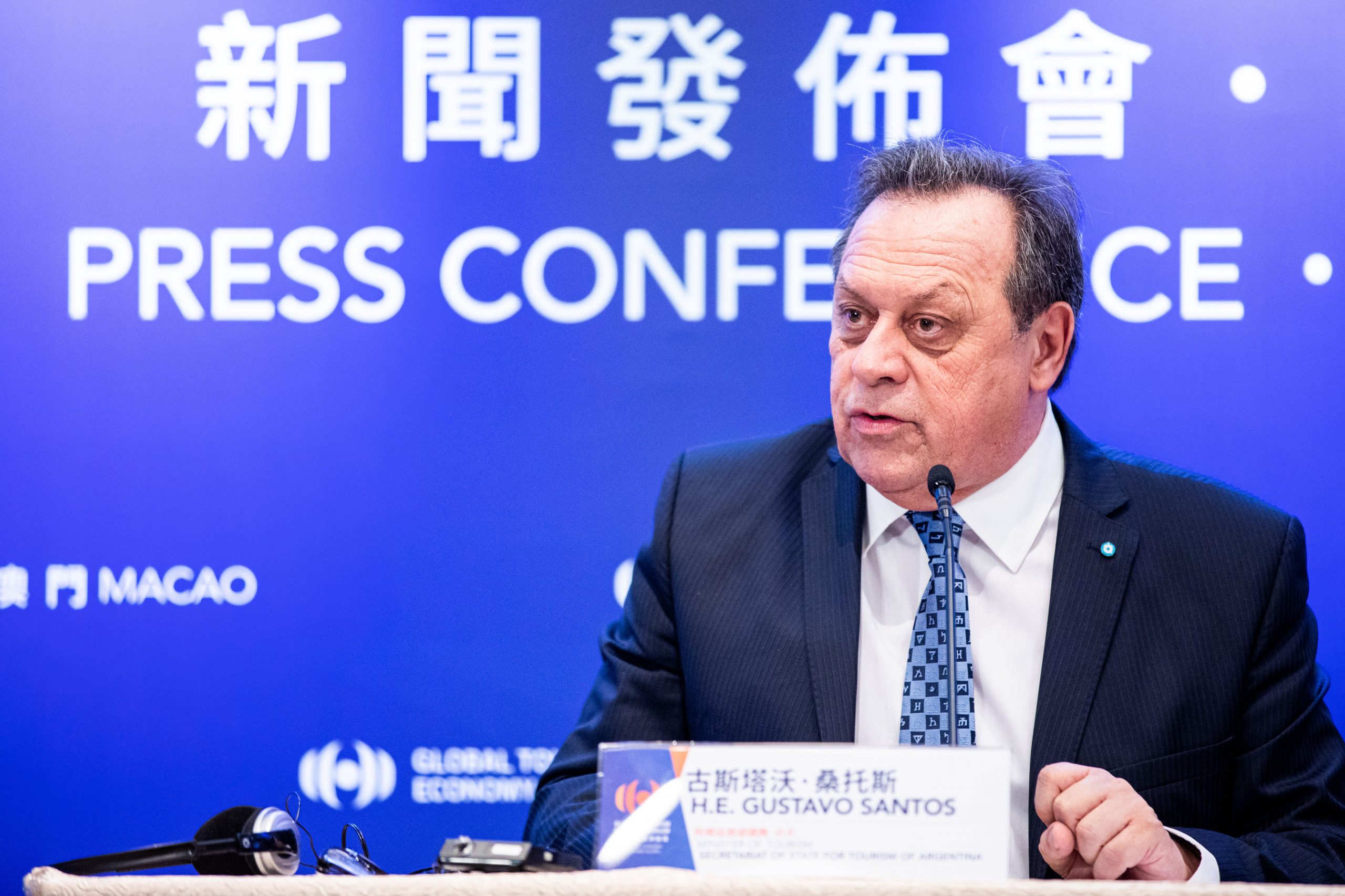 Just under 60,000 Chinese tourists visited Brazil last year. And that figure has huge potential to grow, according to Gilson Machado Neto, president of the Brazilian Tourism Board. Álvaro Antônio added that there were potential areas for China's investment in his nation, including at resorts and theme parks, as well as in its transportation infrastructure. He said China can become 'our biggest partner in tourism'. Brazil is working to allow the issue of electronic visas to Chinese tourists in order to facilitate exchanges between the two countries.
Both Argentina and Brazil were partner countries at this year's GTEF, hosted by Macao's Secretariat for Social Affairs and Culture in co-operation with several organisations such as the Madrid-based United Nations World Tourism Organisation. At the forum, Argentina signed an agreement on mutual visa exemption with Macao, allowing travellers from Macao to enter Argentina for up to 30 days without the need for a visa. This measure will be effective from halfway through this month.
Normally one country is the partner nation to the forum, so it was doubly advantageous for the eighth edition to have Argentina and Brazil playing the role. The Chinese province of Jiangsu also partnered the event. Macao's Secretary for Social Affairs and Culture, Alexis Tam, said, in his closing speech, that the city's government was 'glad to partner with these emerging markets, namely Argentina, Brazil and the Chinese province of Jiangsu' to discuss 'the strongest strategies that prepare us for the changes in the tourism industry' and to 'link us with the reflection on how tourism and sustainability connect under the framework' of the UN's 2030 Agenda on Sustainable Development. The agenda is a commitment to eradicate poverty and achieve sustainable development worldwide by 2030.
Argentina's agreement to the dual acceptance of visas to Macao passport holders was big news at the forum. Other news included an announcement that Argentina and Brazil will exempt Chinese people who have visas for the United States or Europe from the visa requirement. The two countries, both members of South American trade bloc Mercosur, might be long-standing rivals in football but they are hand-in-hand when it comes to presenting themselves as a single tourism market, especially to those living in China and Southeast Asia who may need to travel up to 25 hours by air to reach the other side of the world.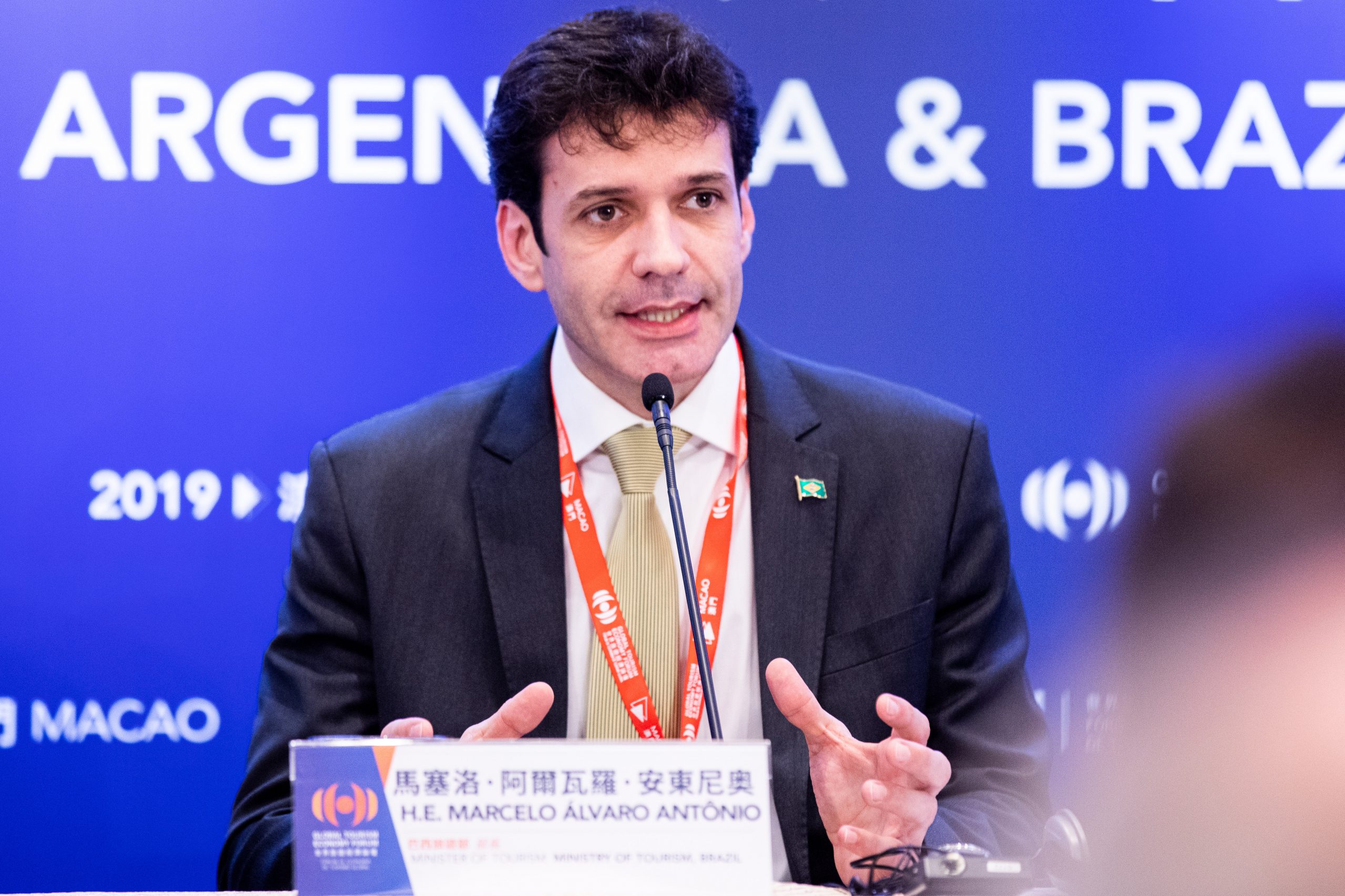 At the forum, both Gustavo Santos and Marcelo Álvaro Antônio were adamant as to the importance of the role that China could play in their tourism industries. "We consider our relationship with China," said Santos, "to be one of friendship [and that] can lead to trust." Antônio said: "China has the potential to become one of the great partners of Brazil in tourism."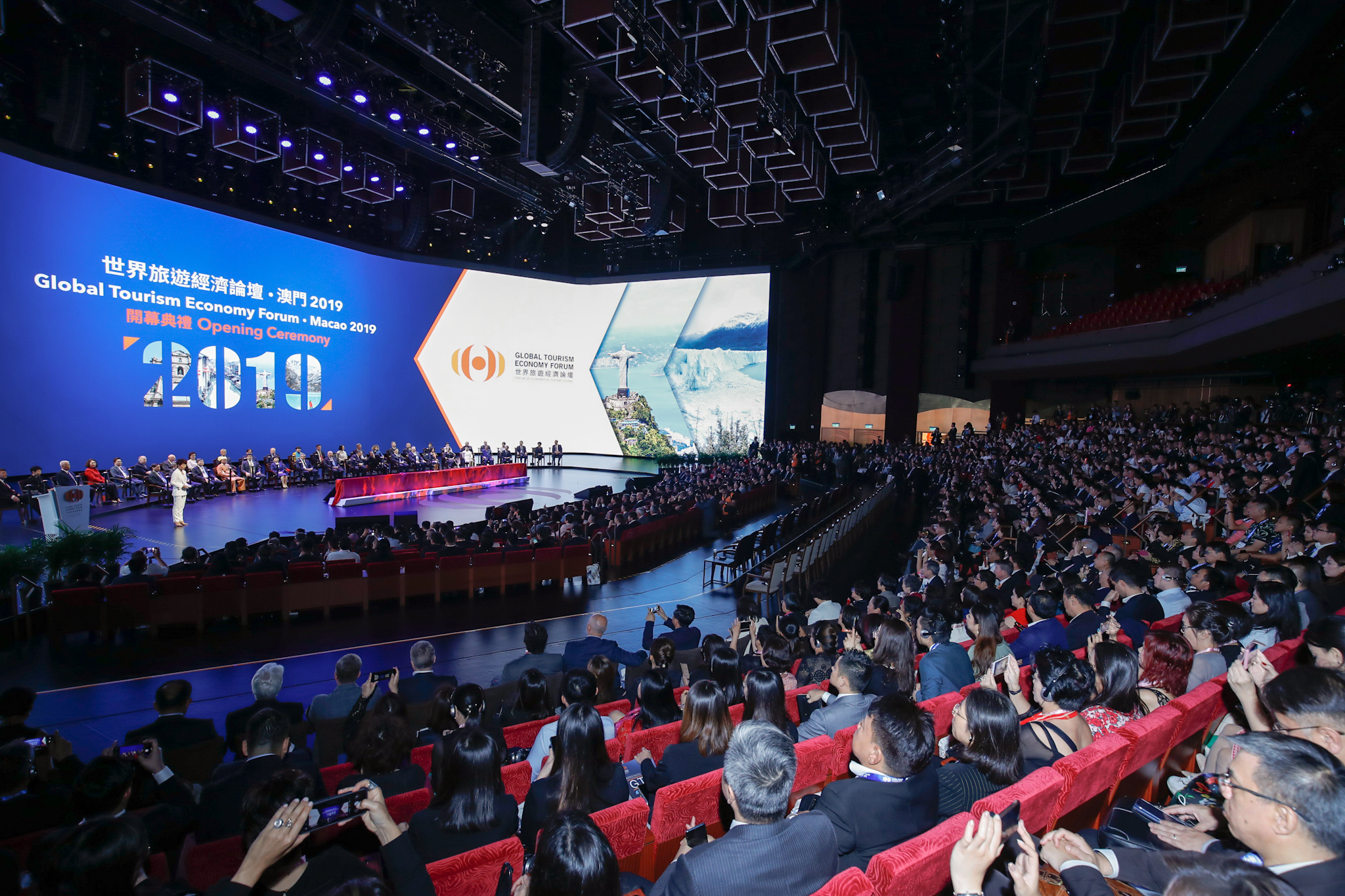 Chinese tourists and millennials
Tapping into the Chinese outbound tourist market, as shown by Argentina and Brazil, is an important goal for many countries across the globe. But there are challenges for South American countries. The CEO of Ivy Alliance Tourism Consulting, Wang Xinjun, says: "Just in the first half of 2019, the number of Chinese outbound trips reached 81.29 million. However, millennials are the backbone of the Chinese tourism industry. Middle class young adults want to experience the world." The problem, says Wang, is that numbers show that Chinese tourists leaving for South America are often in their 50s and 60s. This is a generation that traditionally prefers to travel in groups and sticks to its habits. "The main challenges for South American countries," says Wang, "are therefore distance, ensuring safety for travellers and high costs."
Millennials are the backbone of the Chinese tourism industry. Middle class young adults want to experience the world.
Efforts are being made to combat these challenges in South America. Dácio Pretoni, international adviser at Brazil's CNS, or National Confederation of Services, who was also present at the forum, says: "We now understand what the Chinese tourist needs in order to feel comfortable travelling. We understand that he needs to have a kettle in his room, that he would probably choose to go to eat at a Chinese restaurant over a local eatery. He is also likely to have very few days left for vacation and tends to prefer travelling in a group. So the trick is to adapt our market to these specific needs."
Pretoni explains that, in order to help adapt Brazil's market, it is not only necessary to 'change perceptions' but to actively promote measures which would facilitate easy access to visas. In this sense, Chinese citizens can not only soon apply for e-visas, they can also do so from 'a lot more locations in Mainland China'. "Investments will be made in the training of guides in the Mandarin language," says Pretoni, "and also in the technology side of things, an aspect ever more important for tourism nowadays. We're also taking care of utilising WeChat, optimising the Unionpay network and so forth."
Nachi Vilardo, market director for Inprotur – Argentina Tourism Board, who is in charge of the touristic promotion of Argentina worldwide, gave a presentation at the forum. She said: "Just last year, the number of Chinese tourists travelling to Argentina reached the 50,000 mark. That might not sound much to you here but for us was a significant increase." Argentina received 6.9 million tourists in 2018. Its tourism industry has been significantly growing and it is putting in a lot of effort to develop the sector. "We now have nine new airlines flying to the country," says Vilardo, "and 16 others have increased their offer by at least five per cent."
President of Brazil's CNS, Confederation of Services, Luigi Nese, intimated at the forum that the country enjoys a healthy tourism industry with the amount of arrivals growing steadily since 2010. But he also said that 'Brazil received only 56,333 Chinese tourists' last year, adding that that figure only 'represents 0.9 per cent of all the tourists' who come to the South American country. Nese added that 'a lot still has to be done' in order to attract more Chinese tourists to visit.
Macao: reinvesting and reinventing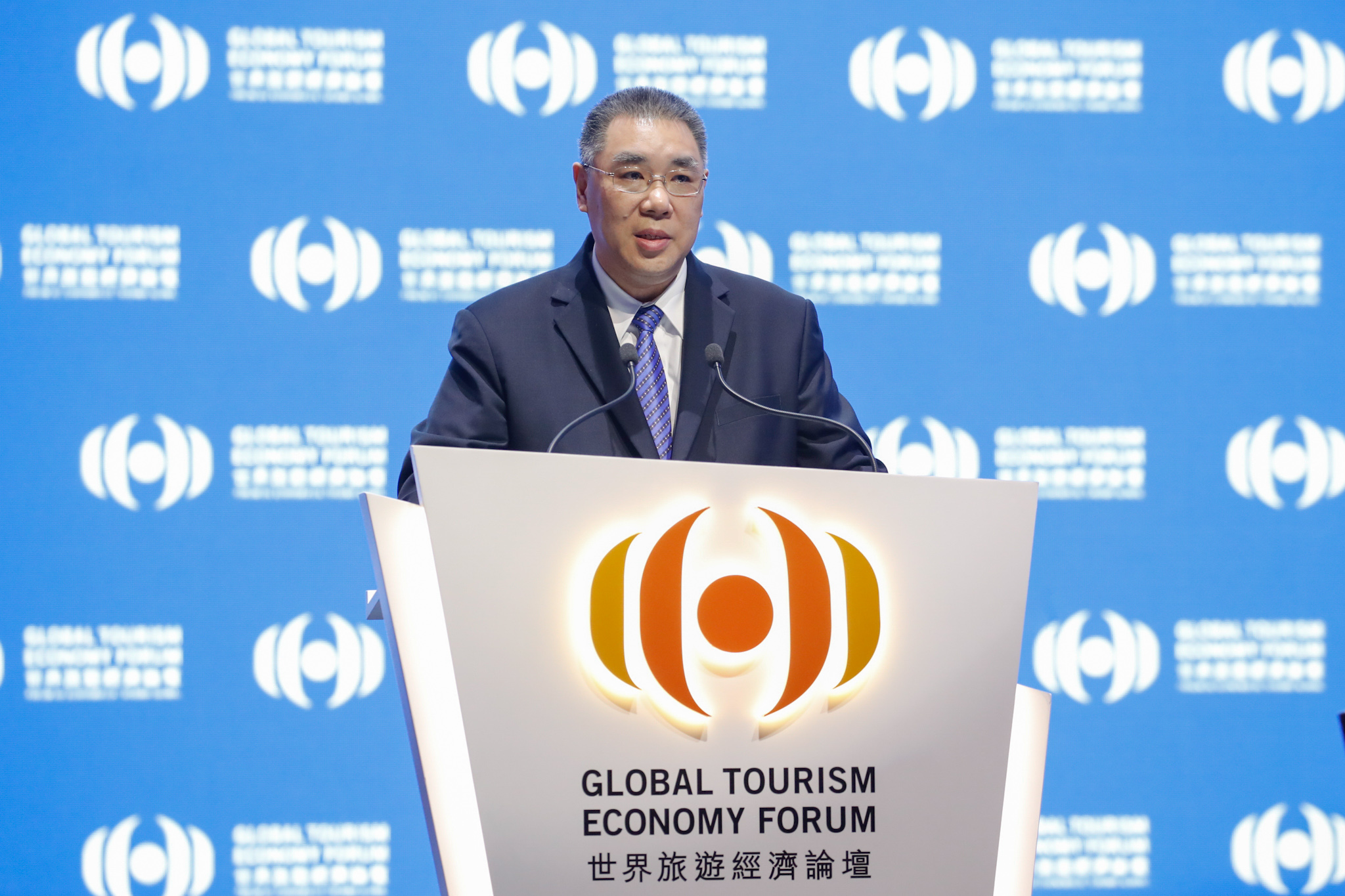 During the three-day forum, Macao's Chief Executive Fernando Chui Sai On, who remains as CE until December 20, pledged that the local government will strengthen Macao's role as a hub for linking China with the rest of the world. He also reinforced the idea that the SAR is dedicated to developing into a world centre for tourism and leisure, as well as noting that tourism has always been an important pillar of Macao's economy. And he said that the city will continue to strengthen its communication and co-operation with international tourism organisations, adding that the local government hopes that through GTEF, more countries and regions will appreciate that Macao is a 'friendly and open international tourism partner which pays strong emphasis on the tourism industry'.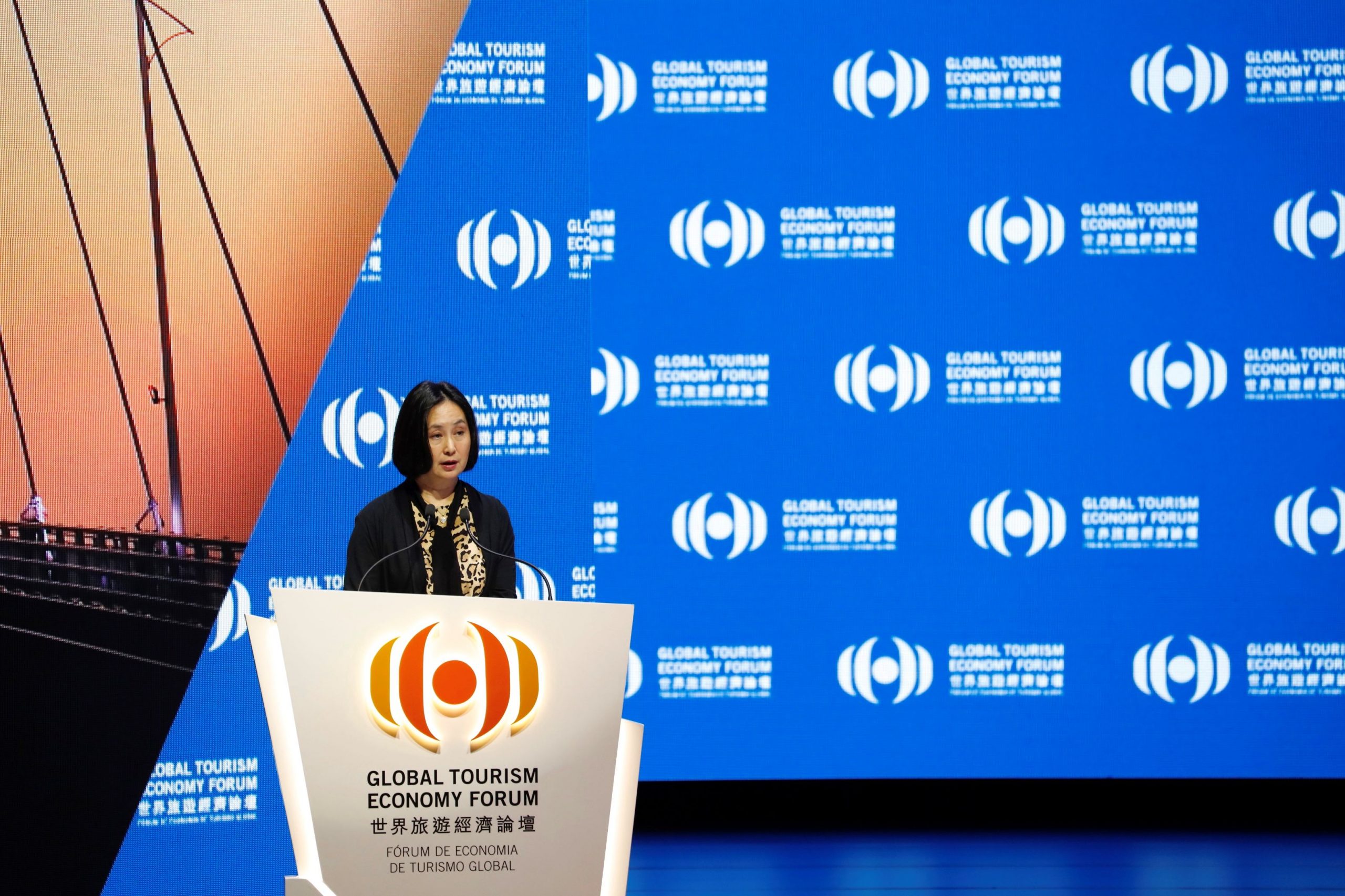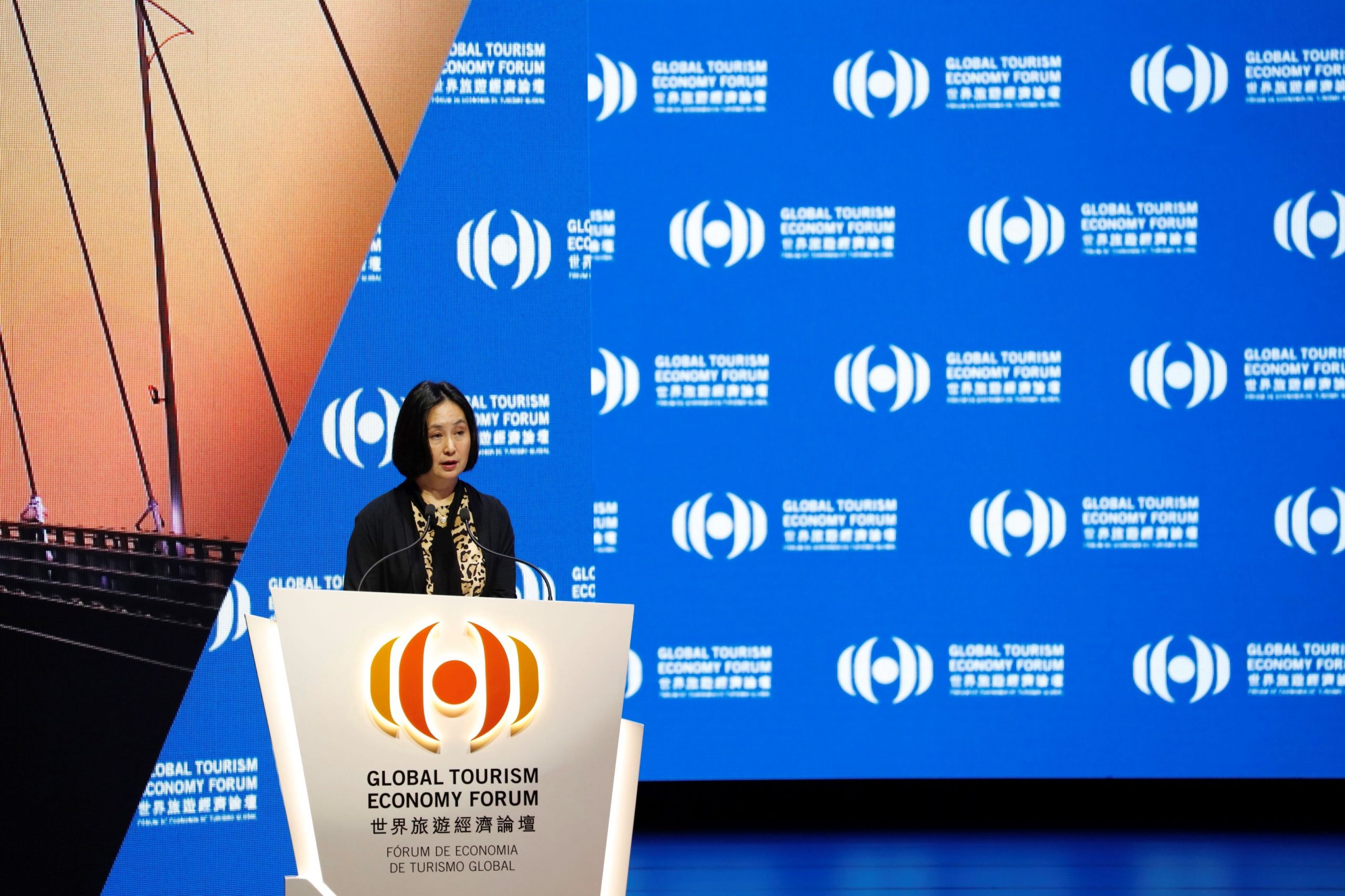 Vice-chairman and secretary-general of GTEF, Pansy Ho, highlighted in her closing remarks the positive impact the tourism industry could have on the lives of local communities. "Investments are not only channelled into conventional hospitality products," she said, "but also in cross-sectoral areas including infrastructure, transportation, gastronomy, arts, information technology, sports and education. With these upgrades, tourists are not the only beneficiaries but the whole destination, the whole community and all its people."
"Through GTEF," concluded Ho, "I hope we have also showcased how Macao itself is another living proof of the transformational power of tourism. In Macao, not only have we continued to reinvest but to reinvent. Blessed by our national policy, Macao is ready to take on another wave of development as we continue to integrate into the Greater Bay Area framework."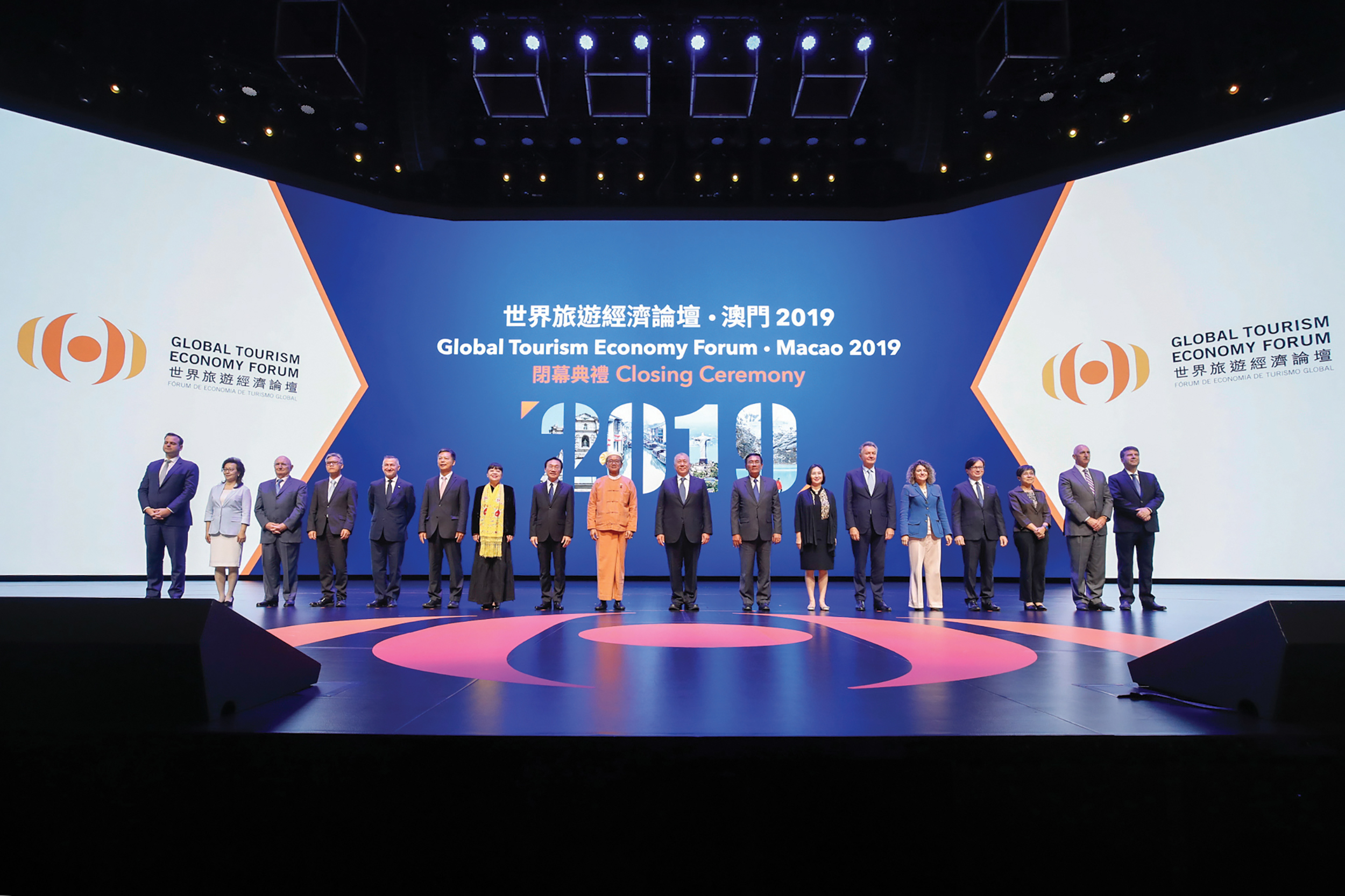 ---
WHO IS JETTING IN NEXT?
GTEF 2020 welcomes Italy and Gansu as partners
The 2020 edition of GTEF will have Italy as its partner country and Gansu as its featured Chinese province. Italy, which celebrates the 50th anniversary of its diplomatic relations with China next year, is the first G7 country to have joined the Belt and Road Initiative, China's global development strategy involving infrastructure developments and investments in 152 international organisations and countries.
Italy's G7 membership means it is part of an international intergovernmental economic organisation that consists of the seven largest IMF-described advanced economies in the world. It will be the first time Italy has joined GTEF. Italy, during Roman times, is steeped in Silk Road history. As is Gansu province, which houses the Silk Road Museum, home to many artifacts from the ancient trade route, in its city of Jiuquan. Gansu, in north-central China, is also known for the striking Overhanging Great Wall in the city of Jiayuguan, as well as its overall beauty as a province. The ninth edition of the forum will be the second time Gansu has been invited to Macao. It was also the featured province at the inaugural edition. Next year's forum will be held in Macao towards the end of the year.