The UK has Gordon's, Japan has Roku, and Germany has Monkey 47. Now, however, you can order your Tom Collins or classic G&T with gin that's been made right here in Macao. Enter Owl Man, a craft distillery that bottled its first batch of commercial gin in October.
Owl Man's husband and wife co-founders Daniel McAulay and Rebeca Fellini, both long-time Macao residents, believe they've captured the city's own botanically infused spirit in a bottle.
McAulay hails from New Zealand, a country known for its world-class craft distilleries and breweries. These are independent businesses combining traditional techniques with creativity to make small, high-value batches of spirits and beer. McAulay, however, is a pilot by trade, who moved to Macao in 2010 to work for a local airline. "I don't come from a distilling background at all," he admits. "But I am from New Zealand, which is a very do-it-yourself country."
In 2014, missing the craft beer of home, McAulay brewed his own in Macao. He tried out various flavours and varieties and grateful friends approved of his efforts. But McAulay wasn't thinking about founding an alcohol brand; his brewing was just a hobby.
That changed in 2019, along with what he was making. McAulay felt ready for a new challenge: spirits. He says he decided on gin because it was easier to make than whiskey, and is his Brazilian-born wife's favourite spirit. Fellini is Owl Man's head distiller, making the latter point especially important.
Also important was the fact that the mainland grows some of the world's highest-quality botanicals – plants valued for their therapeutic properties, flavours, and smell. These are an integral part of gin. "We have access to some of the best-quality stuff for a fraction of the price," says McAulay, who sensed a commercial opportunity.
Macao's own history of using medicinal herbs from around the world also seemed auspicious. McAulay sees the city as a natural home for a gin distillery. And thinks it's about time Macao had its own gin label.
Deciding what to call his label took some thought. McAulay and Fellini eventually settled on Owl Man, which sounds like the anglicised pronunciation of the Mandarin word for Macao: 澳門 or aomen.
Gin's medicinal history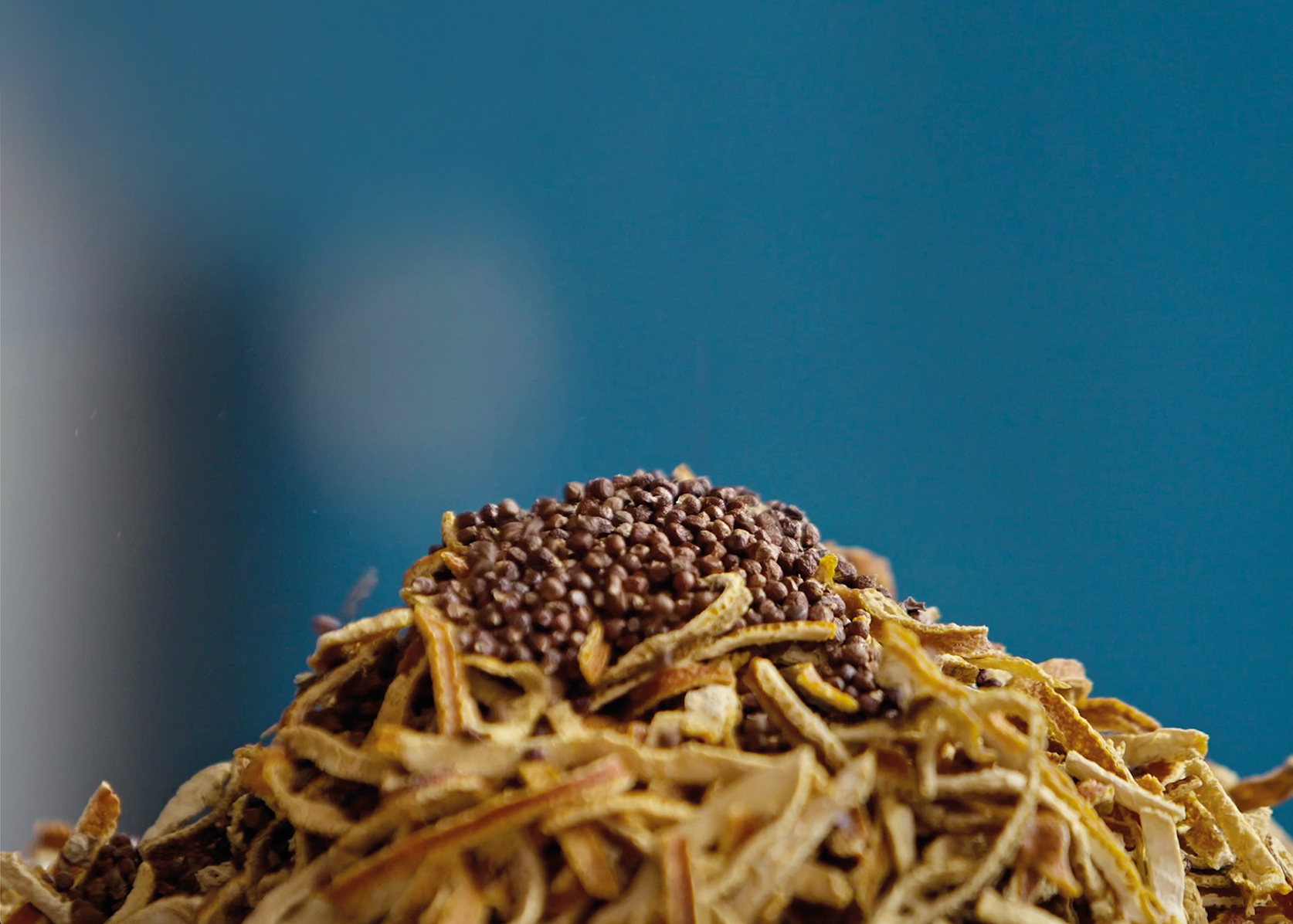 Gin's earliest form likely dates back to the 11th century, when Benedictine monks in southern Italy preserved juniper berries – the spirit's defining ingredient – in alcohol distilled from wheat or barley. According to Difford's Guide, considered the authoritative publication on cocktails, the monks likely used juniper berries' medicinal properties to soothe the likes of gallstones and kidney problems.
By the 1800s, gin had migrated to what was then the British Indian Empire where it helped cure a different ailment: malaria. Though in this case, quinine – a bitter medicine made from the bark of cinchona trees – was the actual cure. To mask quinine's unpalatable taste, people mixed it with carbonated water, sugar, lime juice and gin. The original gin and tonic. Tiny quantities of quinine give today's tonic water its slightly bitter taste and account for its name; a 'tonic' is a health-giving liquid.
Gin's popularity has waxed and waned over the centuries. Its classic form has long been a sought-after base for cocktails, but the past decade has seen a rise in innovative takes on the spirit. It's currently incredibly trendy. There's pink gin, infused with the likes of raspberries and rhubarb. Clear gin flavoured with apple and nutmeg. And gins that look and taste familiar, but are made with special techniques and unexpected botanicals. The options are endless for artisanal makers like McAulay and Fellini.
Refining the recipe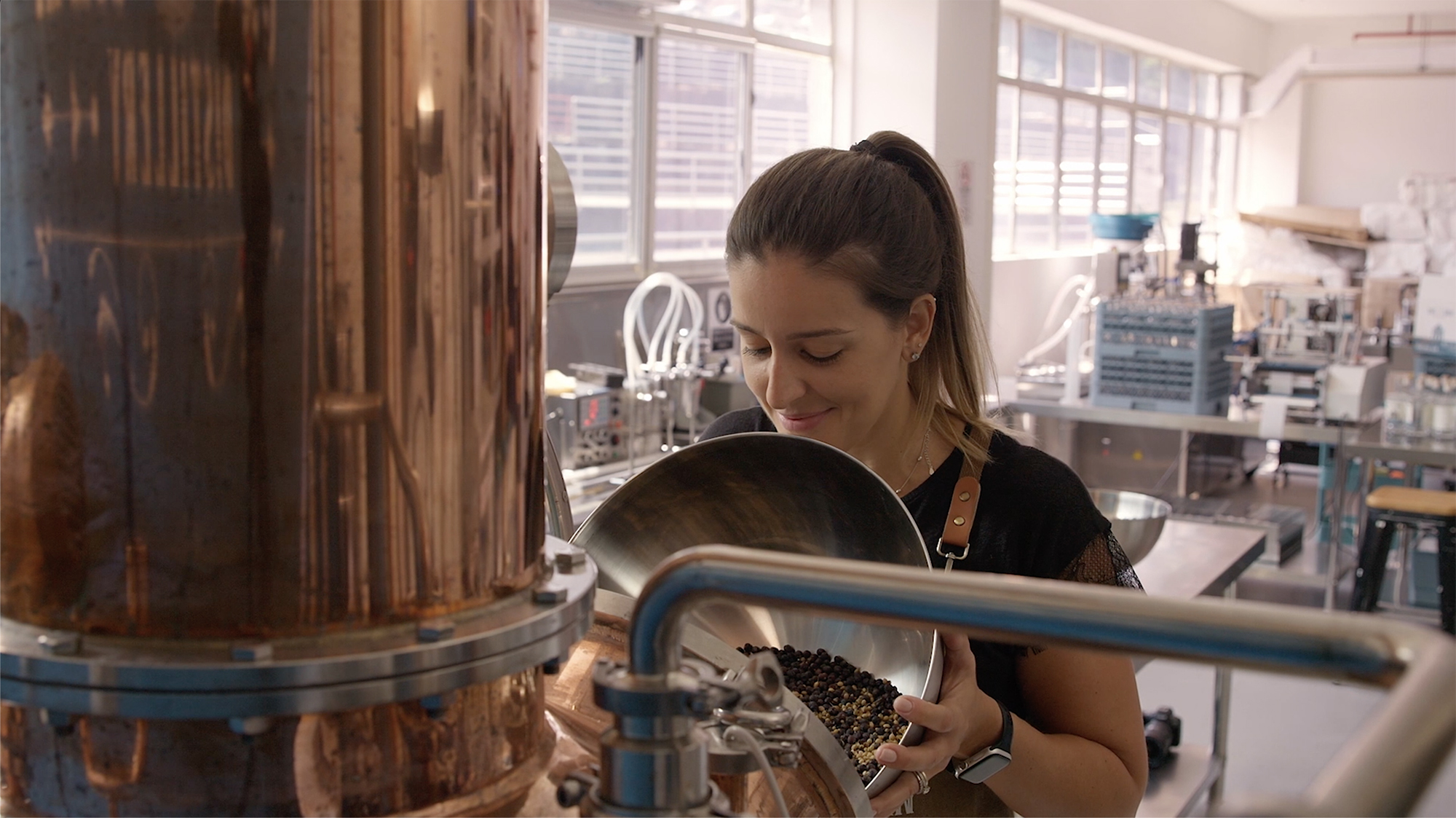 Owl Man describes its debut gin as celebrating Macao's history as an international crossroads, through melding locally and globally sourced botanicals. The crucial juniper berries are from Hungary. Two distinctive roots come from the highest mountains of Gansu province, in the mainland. Angelica root is simultaneously sweet, bitter and earthy; liquorice root tastes light and fresh, and not like confectionary liquorice at all. From Guinea-Bissau come grains of paradise, a minty pepper with hints of lavender. Then cardamom, rose, grapefruit, and dried tangerine peel add layers of complexity. And Macao's very own lotus flower is in there too.
While this sounds like a rambunctious party of flavours, the resulting spirit is understated and nuanced. In the two years McAulay and Fellini spent perfecting their recipe, they experimented with hundreds of botanical combinations – including "a couple of really strange ones," according to McAulay.
He promises his gin works well for the home mixologist. "It can be hard to find a nice tonic in Macao, so you're pretty much stuck with what's in the fridge," McAulay says. "We've designed [Owl Man] so you can get yourself any tonic, pour it in, and you'll have yourself a really good gin and tonic."
For those who prefer the spirit neat, you can expect a zesty citrus aroma followed by a burst of juniper. Hints of woodiness from the angelica and liquorice roots make their way through, and the experience ends with a second dose of citrus.
Where Owl Man's made, and where to find it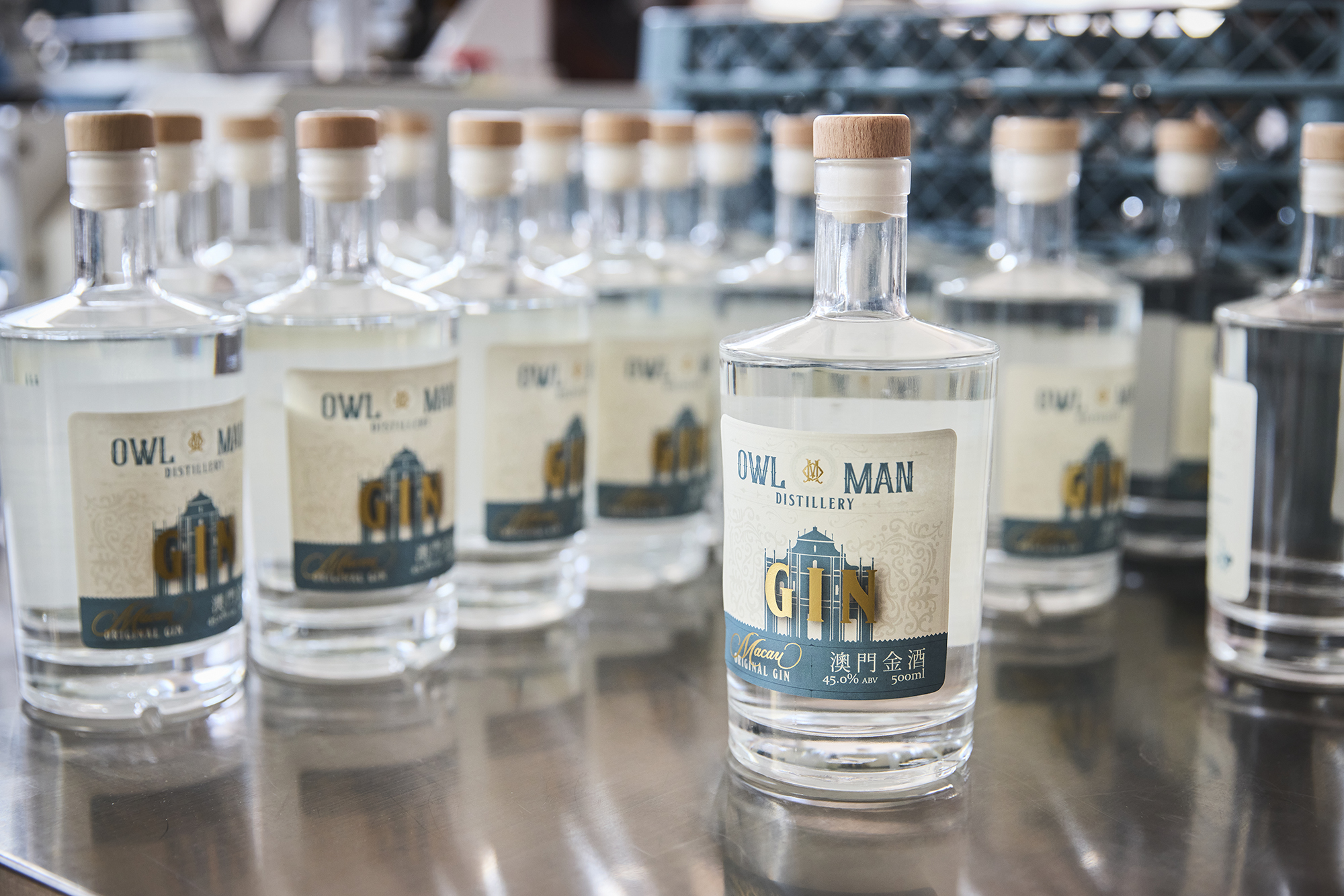 Owl Man gin is made in Pac On, in a 1,000-square-foot space within an industrial building. The hero of operations is, of course, a copper still. It's custom-made, highly efficient, and dubbed 'Stuart' after the one-eyed Minion. McAulay says that Owl Man's gin distillery is one of only about 10 in the world that can switch between the traditional maceration process, and a faster method using vapour infusion.
McAulay and Fellini make their double-distilled gin using a highly concentrated neutral alcohol made from cassava. The first distillation infuses it with juniper and select botanicals by maceration, a process similar to steeping a tea bag in hot water. More botanicals are added, before the brew is distilled a second time via vapour infusion, which ensures a delicate, aromatic result.
The young business plans to sell its 500ml bottles at local supermarkets and bars. McAulay says Owl Man Gin will be "more expensive than a bottle of Bombay Sapphire but cheaper than Monkey 47"; somewhere between MOP 300 and 400. Smaller bottles – 100ml and 50ml – will be available in hotel minibars and for travellers to buy as souvenirs from Macao. Owl Man has signed an agreement with one of Macao's integrated resorts and has several special projects in the works. One is a custom blend created exclusively for the Grand Coloane Resort: Quarantine Survivor Gin.
McAulay says he's planning a 'staycation' somewhere in Macao for the thrill of seeing local liquor in a hotel room's minibar. "I don't see this as my contribution to Macao, but I see it as something that Macao should have," he explains. "Scotland has scotch and America has bourbon. If Macao became the city with 'that good gin', that would be an awesome dream."