A high-flying career has taken Italian-Australian hotelier Janet McNab to some of Asia's most glamourous destinations, including Bali, Phuket and Kuala Lumpur. She's been based in Macao since 2015, holding senior positions at the Sheraton Grand Macao and The St. Regis Macao. She's currently the multi-property vice-president for both. McNab is also very involved with the Australian Chamber of Commerce (AustCham) and took over as chair of its board of directors last March. Describing herself as a "tenacious super driver", McNab takes Macao magazine through her plans for AustCham and its role in the city.
What is AustCham, and how did you first get involved?
The Australian Chamber (AustCham) exists to promote economic, commercial, business and person-to-person connections between Australia and Macao. We officially launched in January 2019 but unfortunately the Covid-19 pandemic hit Macao soon after, which led to a lot of our plans being delayed.
Whenever I move countries or cities for a new job, I always get involved with local chambers. It's a great way to learn about the city but also a way I can give back. On a personal note, I am happy to give my time to AustCham and I am especially happy if it's raising money for good causes.
How does being the youngest chamber in Macao play to your advantage?
Our goal at AustCham is to differentiate ourselves from other chambers with an innovative approach. Because we are new, we are more open to trying new things – and there is a certain fresh energy within the board. We also don't have much of a 'history', so we haven't had time to get stuck in our ways.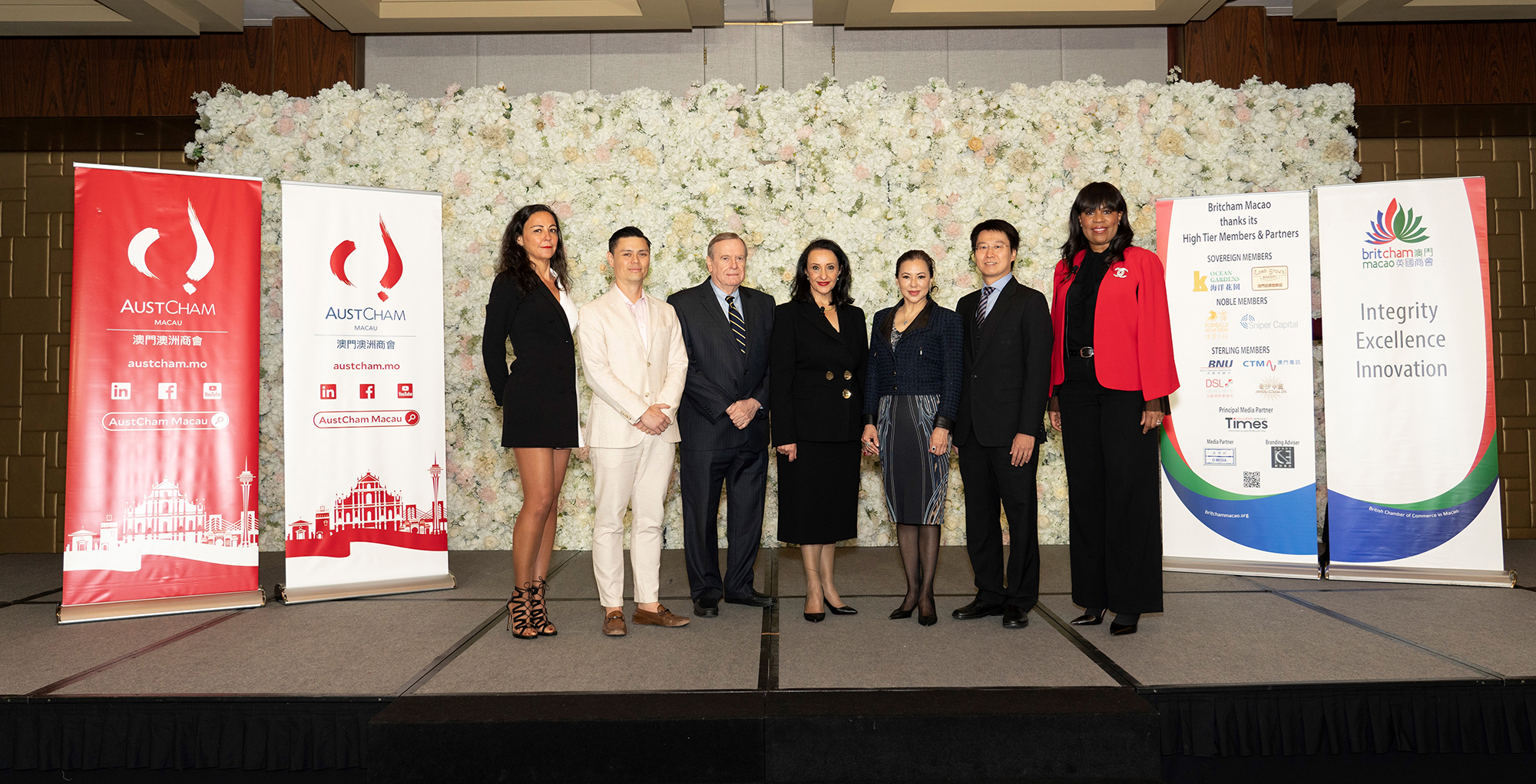 What types of events does AustCham host, and who attends?
We kick off the year with Australia Day, which celebrates Australia's official national day on 26 January. This year's event included a barbeque, live music and a lucky draw at the Grand Hyatt Hotel. It drew almost 200 people, including Macao Government Tourism Office Director Maria Helena de Senna Fernandes.
Earlier this year, on 8 March, we co-organised a joint luncheon with the British Chamber of Commerce for International Women's Day, featuring inspirational speakers. We raised about MOP 130,000 for the Sisters of the Good Shepherd [a non-governmental, organisation in Macao that provides women and girls who have been victims of domestic violence for example, with support] and almost 200 people attended the lunch.
Throughout the year, we try to line up an informative range of guest speakers – not only for Australians, but for anyone in Macao. We cover how to do business in Australia, and other topics. Obviously the pandemic has been topical, and tourism is topical, as is what the gaming concessionaires have to deliver here. It's a little bit of everything, and everyone around the table has input. Our September speaker was Michelle Garnaut, the dynamic Australian lady who started the restaurant M on the Bund in Shanghai.
The bulk of attendees are local SMEs [small-to-medium sized enterprises], expatriates who have set up their own SMEs here as residents, and then the bigger corporations.
Can you tell us about 'Movember' and how you brought it to Macao?
Movember is, essentially, people sponsoring men to grow moustaches (the more outlandish the better) during November – hence 'Movember'. At the end of the month that money gets donated to charities supporting mens' health initiatives, such as testicular cancer research. Movember is all about raising awareness on issues around men's wellbeing, both mental or physical. The concept of 'Movember' started in Australia, appropriately enough.
AustCham ran a number of Movember events this year. For example, Dr Brian Tomlinson [an internal medicine specialist and professor at Macau University of Science and Technology] spoke at an AustCham lunch, addressing a lot of men's health issues.
We also hosted a trivia night at the end of November, bringing together more than 120 people at the China Rouge club. All money raised went to the Associação de Reabilitação de Toxicodependentes de Macau (ARTM), which has a specific section for men's health. Next year we hope to get more men growing moustaches for the cause.
I thought the trivia night was a fantastic way to finish off our inaugural Movember campaign. Doing something for the first time is always hard, but it was really successful. One of the surprises was how competitive people were – it doesn't matter how old you are, people's competitive natures always come through in these types of quizzes. Quizzes never date!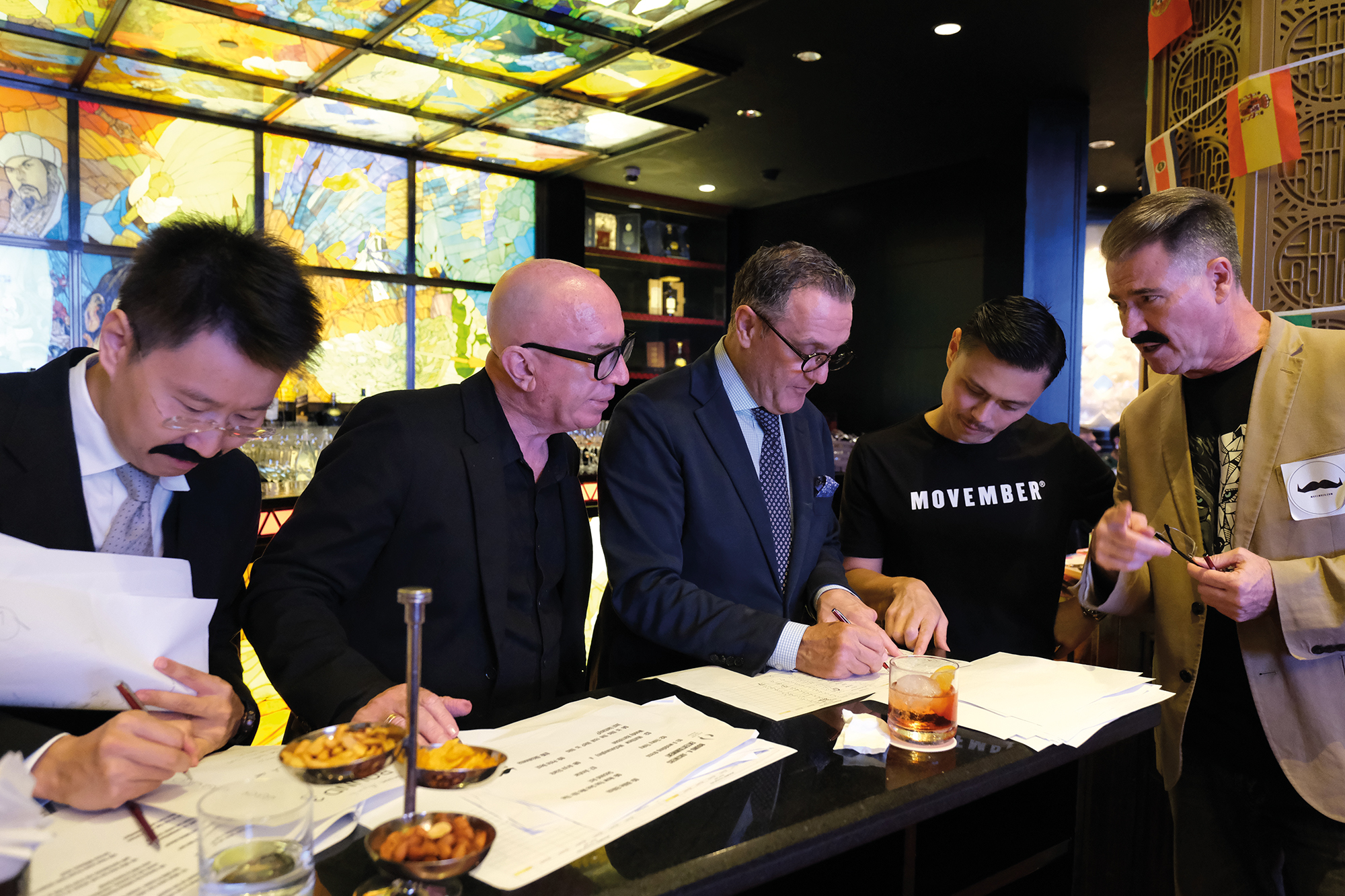 Why should people become AustCham members?
Friendship is the first thing: we've got a nice distribution of people at AustCham. Just in our board, for example, we've got a couple of gentlemen from concessionaires, we've got hoteliers, we've got winemakers, we've got a medical expert, an IT expert, and finance guys.
AustCham provides opportunities for people to get together and network. To sit down and chat face-to-face, which despite the advent of technology is more relevant than ever. Plus Macao is small; we offer a chance to listen and learn and do things of a diverse nature. There are many discounts too, but ultimately it's the opportunity to connect with people.
What big plans do you have for AustCham in the years ahead?
I think there is an opportunity to build an alumni association for Macao people and residents who've studied at Australian universities. It could encourage Macao people to study in Australia, and even Australians to study in Macao. Through it, we can help grow the talent pool in Macao and support the government in its bid to diversify the economy.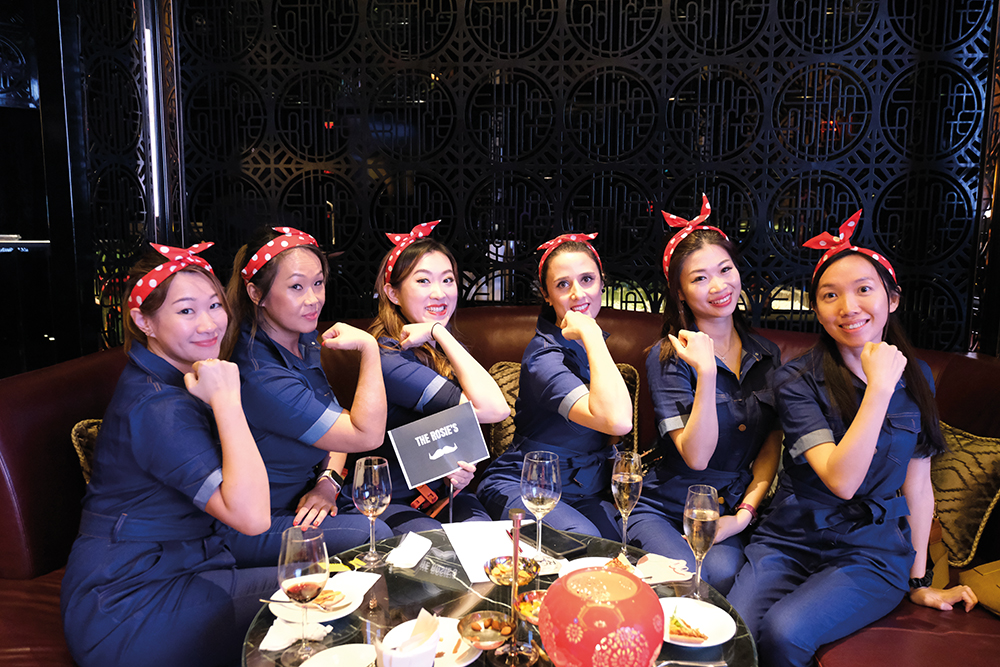 How has working in Asia for so many years influenced you as a person?
Leaving Australia and working away from home for as long as I have, the key thing is learning to embrace globalisation. Every destination teaches you something new. I have become more patient but also, I have become culturally sensitive. It is a privilege to have had this experience.
What do you love about living in Macao, and what do you miss about Australia?
I love my job here, the food and the people – although I can hands down say I miss the weather in Australia, and my family of course.