Time to be economical
Tai Kin Ip, director of the Macao Economic Bureau, reacts to the monetary impacts of the virus outbreak in the city and looks forward to a swift financial recovery.
The challenges faced by Macao in terms of its economic recovery in the wake of the virus outbreak are well documented. Over a number of weeks, the city lost a lot of income. But it's not all doom and gloom. Tai Kin Ip, Macao Economic Bureau director, says that the government has carried out a raft of measures to help businesses and residents out over the weeks and months, and the authority is also fielding questions regularly and monitoring retailers. He also says the government is confident that economic recovery will be rapid when we speak to him.
It's been a tough couple of months and there may be tough times still to come, economically speaking. In short, how has Macao been affected?
The novel coronavirus has gone rampant and been spreading around the world since its outbreak. As a small and open economy of which the GDP is heavily based on the services sector, Macao has inevitably been impacted. Understanding the dire straits of all the walks of life in Macao, among which the small and medium-sized enterprises (SMEs) sector has been one of the hardest hit, the Macao SAR government has responded swiftly by announcing a raft of measures to tackle the current situation.
What are these measures for SMEs?
To alleviate the economic difficulties of SMEs, the government has rolled out policies including tax exemption, which includes profits tax, property tax and tourism taxes, as well as the temporary waiving of payment for the rental of government properties, interest-free financing to SMEs and consumption stimulation schemes. In addition, the government is also providing subsidies to SMEs' electricity and water payments, with a maximum subsidy of MOP 3,000 for water bills per month and MOP 10,000 for electricity bills per month for each SME. Both subsidies will be valid for three months. The relevant subsidies will be deducted from the March to May electricity payments of SMEs while subsidies for water payments will be reflected on the bills for May and June, as well as July and August.
What about corporate loans?
Another short-term measure that is available for application is the 'SME Corporate Loan Subsidy Scheme', which allows enterprises to apply for a four per cent subsidy for their loans not exceeding MOP 2 million in principal and with a repayment period of up to three years. Enterprises that have applied for the 'SME Credit Guarantee Scheme' for a certain loan can also apply for this short-term subsidy programme for the same loan.
The government is confident that our city will be among the economies that are able to rapidly recover after this virus outbreak.
Can you explain the MOP 3,000 vouchers scheme?
As businesses cannot get back to usual without customers, the government are also distributing consumption vouchers to all permanent and non-permanent Macao residents, adults and minors alike, to stimulate consumer sentiment. The vouchers, each with a nominal value of MOP 3,000, are distributed in electronic form. Daily spending is, however, limited to MOP 300 and encashment is strictly prohibited. Through the consumption vouchers, the government expects to inject MOP 2.2 billion into the local economy, which will be of benefit to both residents and businesses.
How is the Economic Bureau (DSE) ensuring the stable supply of disinfection products and foodstuff to residents at the moment?
The DSE is staying in close contact with wholesalers to keep track of their stocks and orders so as to ensure the supply of rice, cooking oil, flour, milk powder and bottled water. In addition, the DSE conducted more than 4,000 inspections on supermarkets and drugstores between 22 January and 1 March to ensure they have a stable supply and to check the price of facemasks, disinfection products and foodstuff. No instances of price gouging or hoarding were found during these inspections.
How have you handled enquiries from Macao residents?
The DSE set up a hotline for enquiries and complaints between 24 January and 9 February and it has taken any follow-up actions. In addition, the Macao government's Emergency Response Co-ordination Centre was set up on 21 January. On 27 January, the centre launched a 24-hour hotline for enquiries and suggestions from residents. As one of the members of the centre, the DSE also has staff members there to answer any related questions.
Are you confident that Macao's economic recovery will be swift?
The government will continue to pay close attention to the needs of residents and the local business community and spare no effort in stabilising the economy and ensuring employment. At the same time, the government is also confident that our city will be among the economies that are able to rapidly recover after this global outbreak of coronavirus.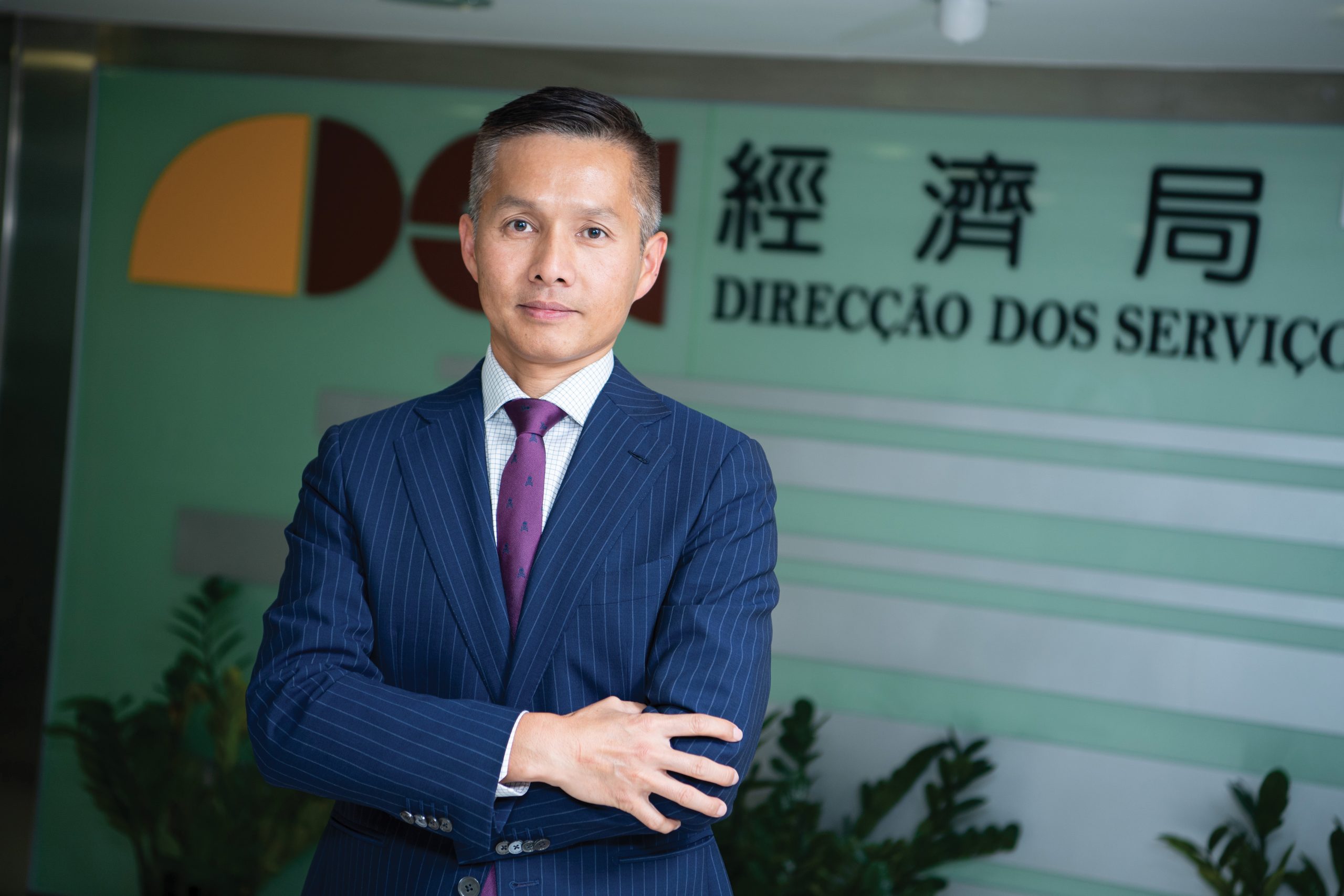 ---
The other QAs