TEXT Gonçalo César de Sá and Christian Ritter  
The COVID-19 pandemic has now been raging across the globe for more than a year. More than 120 million people have caught the coronavirus and, of them, more than 2.6 million people have lost their lives. For the best part of the past year, there has been no light at the end of the tunnel as almost every nation has struggled to beat the virus. However, towards the end of last year, a ray of hope was announced by scientists. A vaccine had been created. Millions of people across the world have now already had at least one dose and the end is in sight.
That ray of hope came to Macao last month. The city's first batch of mainland China-made novel coronavirus jabs arrived after a 30-hour truck drive from Beijing and the vaccines quickly began to be administered at a major local public hospital on 9 February, just days before Chinese New Year. Chief Executive Ho Iat Seng was one of the first people in the SAR to receive an injection alongside health workers in the city who were able to get shots ahead of the spring holidays – potentially a high-risk period for COVID-19 transmissions.
Both Macao's local government and its citizens have shown their mettle during the ongoing fight against the viral menace – not least with the steady provision and ubiquitous wearing of facemasks, as well as with the strict prevention and control measures that have been enacted by the government throughout. Countries around the world can learn from their counterparts in Macao. Due to the strict measures, Macao hasn't experienced any locally transmitted cases for more than a year.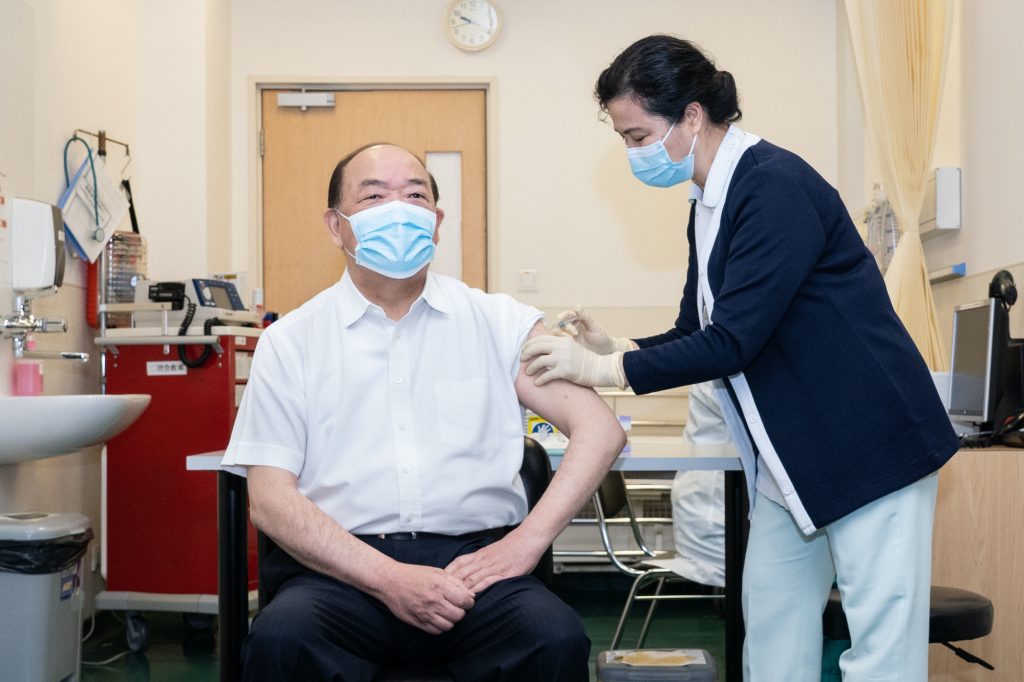 Figures released on 30 March state that, out of those vaccinated so far, 49,308 people had received a jab from Chinese state-owned pharmaceutical group Sinopharm or from German company BioNTech. An additional 93,166 people had been able to confirm an appointment for their first vaccination.
So far the Health Bureau says that a total of 600,425 doses of either Sinopharm or BioNTech vaccines have been delivered to Macao, which will be sufficient for 300,000 residents – just under half of the 683,000 population – to get the required two jabs each. This is a crucial phase in the battle against the virus as these people – many who are old or vulnerable – receive their injections, which are free of charge for both permanent and non-permanent residents, as well as non-resident workers and non-local students. The vaccination campaign has so far been carried out on a voluntary basis, with up to 5,000 people being vaccinated every day. Of the daily total, a quota of 4,000 vaccinations have been reserved for Macao ID holders and the remaining 1,000 are for non-resident workers.
The Health Bureau has also said that so far Macao has ordered some 1.5 million doses of COVID-19 vaccines, including 400,000 doses of the Oxford-AstraZeneca vaccine and 200,000 doses of vaccines from the COVAX Facility, a global initiative aimed at equitable access to vaccines led by the World Health Organisation, UNICEF, Gavi, the Vaccine Alliance and others.
Restrictions remain
As the pace gathers speed in Macao's vaccination programme, the message is still for residents to stay safe and take care. The city continues to enforce some local restrictions and travel controls due to the virus. Authorities require travellers and residents to register their address or most frequented locations to receive a health code. Officials also require COVID-19 testing for those attending social gatherings of more than 400 people. Facemasks remain mandatory in entertainment complexes, government offices and on public transport. Thermal scanners are in place at all entry points into Macao, as well as at the entertainment complexes, government offices and many businesses. These measures have so far been essential in the prevention of any locally transmitted case over the past year as Macao has reported only 48 cases – 46 of them imported, with no fatalities.
Transport between Macao and Hong Kong remains available only via the Hong Kong-Zhuhai-Macau Bridge because the maritime connections to Hong Kong are still suspended. Several airlines have suspended flights at Macau International Airport and further flight cancellations are possible amid low demand. Authorities continue to ban most foreign nationals from entering the city but exceptions are in place for some foreigners who are essential workers or have spouses and children in Macao.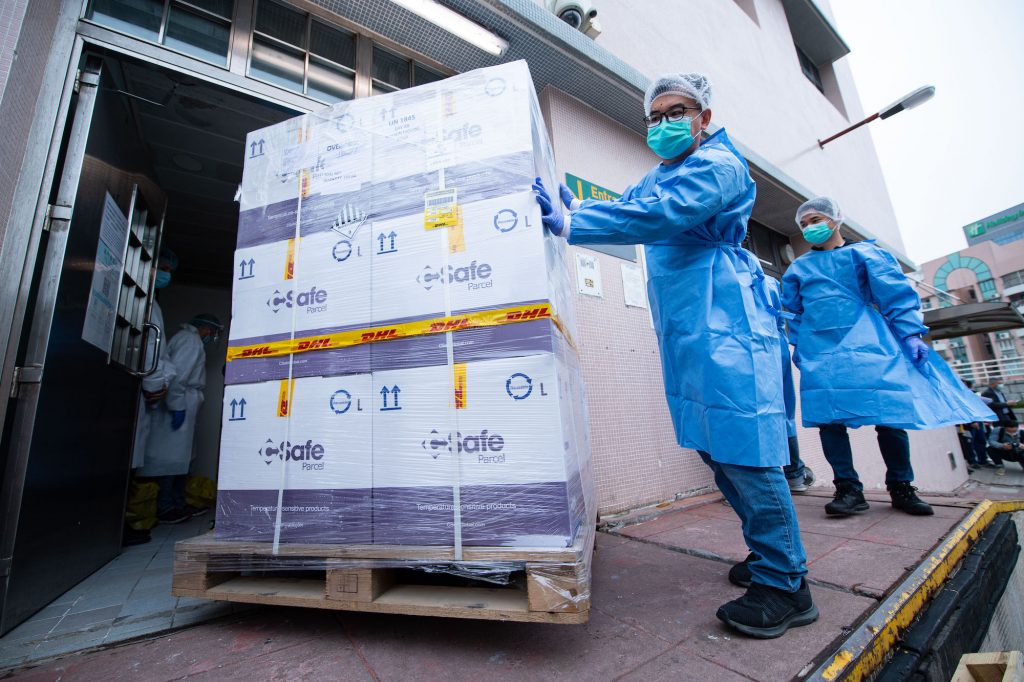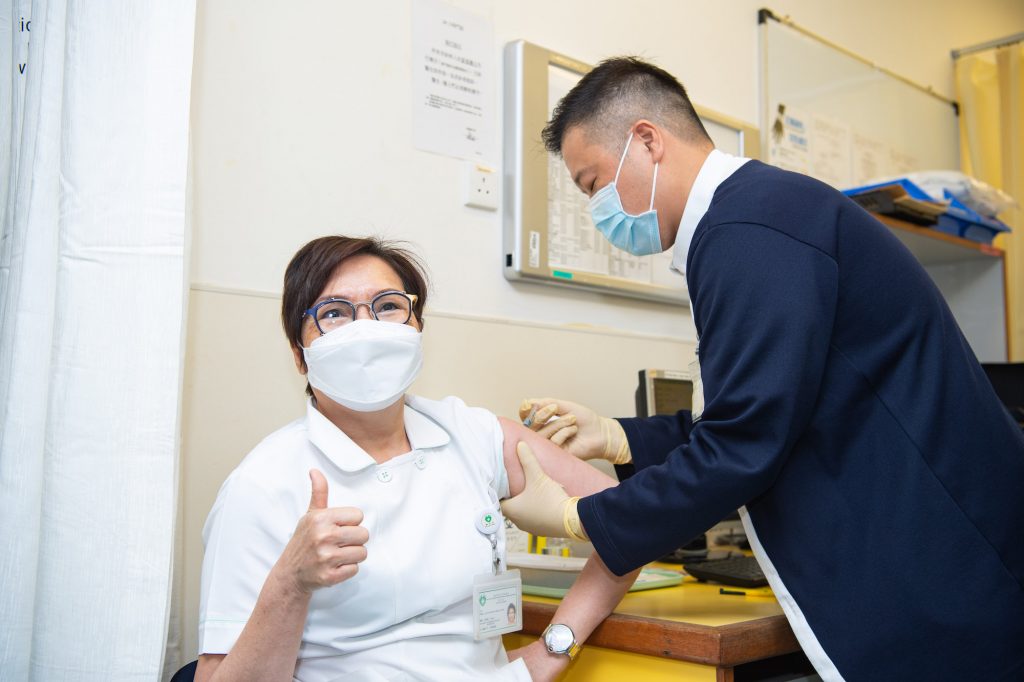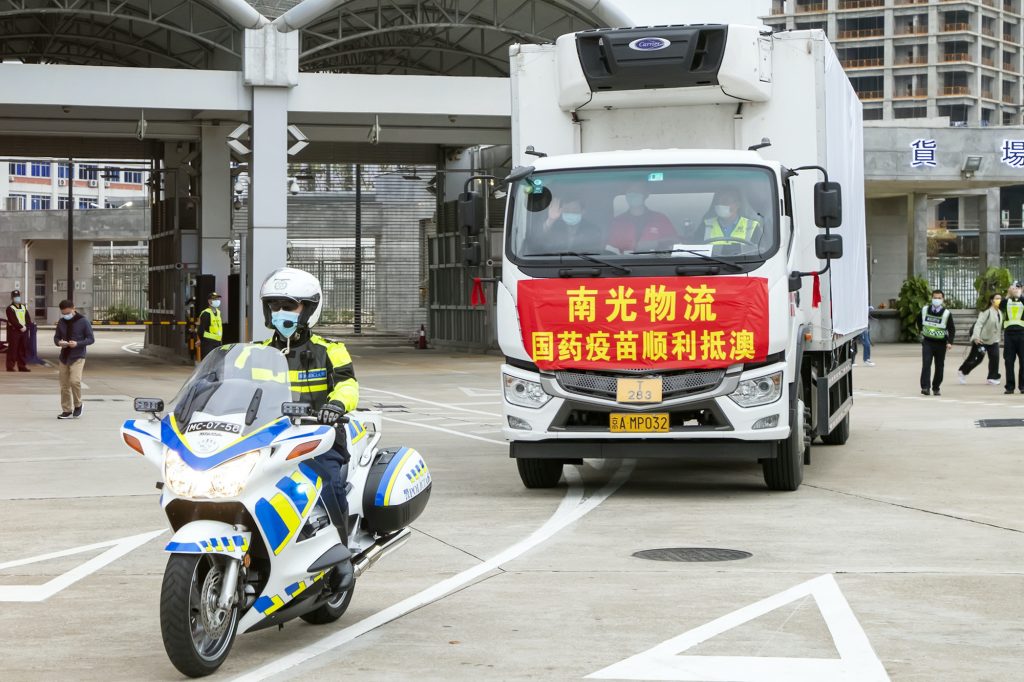 Macao's government has also relaxed its entry ban on foreign nationals who don't have a local ID card. The local government's decision about its new entry measure for foreign nationals came after the Office of the Commissioner of the Foreign Ministry in Macao announced that all foreign nationals holding a permanent or non-permanent ID card can now apply again for all categories of visas to mainland China provided that they have been in the city for at least 28 consecutive days before the date of application and have been vaccinated. A statement by the commissioner's office also announced that all other foreigners living in the city who have been vaccinated can also apply again for all categories of visas to the mainland.
Applicants for a visa to visit the mainland must hold a valid certificate of COVID-19 vaccination issued by the Macao Health Bureau. Residents of mainland China can enter Macao if they have not been to any other places in the previous 21 days. Individuals from low-risk areas on the mainland only need to submit a negative nucleic acid COVID-19 test taken within seven days of their arrival. However, officials require travellers from medium and high-risk areas of mainland China to quarantine for 14 days at designated hotels in the city. Travellers in quarantine for 14 days must carry out self-health management for an additional 14 days, while those in quarantine for 21 days must carry out self-health management for an extra seven days.
The government has also this month reduced the quarantine period for people arriving in the city from Hong Kong from 21 days to 14 days.
Also this month the government has cancelled the requirement to show a negative nucleic acid test result to enter the 41 entertainment complexes in the city, which had been in place since 15 July. The decision was based on the fact that all the visitors from the mainland who entered Macao held a seven-day negative nucleic acid test certificate when entering the city, taking into account prevention measures such as checking health codes, wearing facemasks, dividers between gamers and social distancing inside
the complexes.
Significant improvements
The pandemic in mainland China has significantly improved since mid-February. The announcements to allow foreigners to enter China (under very strict guidelines) by both Beijing and Macao's government came a week after six members of the Chinese People's Political Consultative Committee (CPPCC) in the city urged Beijing to allow Macao-based foreigners back into the mainland. The sextet called on the central government to lift visiting restrictions on foreign nationals holding a Macao ID card and foreign non-resident workers in Macao.
The proposal to lift visiting restrictions was put together by property developer Chong Sio Kin, businesswoman Tina Ho Teng Iat, lawyer and member of the Executive Council Leonel Alberto Alves, professional nurse Ung Pui Kun, newspaper director Wan Nang Hon and architect Eddie Wong Yue Kai. The sextet attended the annual session of the CPPCC National Committee that took place in Beijing from 4 March. They pointed out that both the mainland and Macao have made a 'very good' achievement in bringing COVID-19 under control and that, as a result, travel between the mainland and Macao has been gradually relaxed since last year. Also, the issuing of travel permits for all mainland China residents to visit Macao has resumed since September. The sextet's proposal also said that foreign nationals holding a Macao ID card and foreign non-resident workers in Macao 'work and live in Macao, contributing to the development of Macao as well as the Greater Bay Area'.
Chief Executive Ho Iat Seng has since reiterated the continuing need for COVID-19 control efforts and the promotion of social and economic recovery in the city. Speaking during a meeting held at the headquarters of the Central People's Government Liaison Office in Macao just a few days before we went to print, Ho promised that the government will step up its virus control efforts to ensure that the battle is won and the supply of vaccines is guaranteed for the entire population of the city.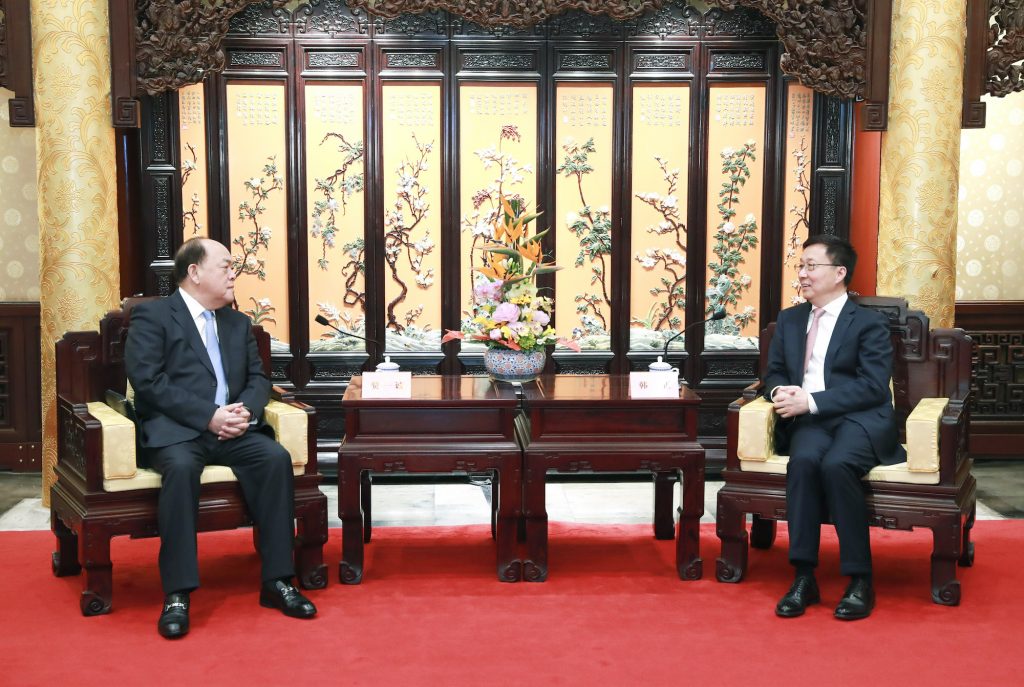 The measures taken by Macao have been praised by Chinese authorities in a show of confidence. On 7 March, China's Vice Premier Han Zheng met with Ho Iat Seng in Beijing and encouraged the Macao government to continue containing COVID-19 on a regular basis. A month earlier, the new commissioner of the Foreign Ministry in Macao, Liu Xianfa, had also praised the local government's 'effective' measures to prevent and control the spread of the virus. With those measures still in place and with the vaccine programme gathering pace in Macao, that light at the end of the tunnel is getting a little brighter every single day.