This year, in honour of the 200th anniversary of the birth of Karl Marx, the Macao Arts Festival presented a song‑and‑dance version of his greatest work, Das Kapital, performed by the Shanghai Dramatic Arts Centre (SDAC).
They opened the festival with a show in the Grand Auditorium of the Macau Cultural Centre on 27 April, with an encore performance the following night. The two-and-a ‑half‑‑hour show was in Mandarin, with subtitles in Chinese, Portuguese, and English.
"It has been one of the most popular works in our repertoire," said producer Gu Huijun. "We have performed it in Shanghai, Beijing, and Hong Kong to large audiences, mainly young and middle‑aged. It was written just after the global financial crisis, so the subject was on everyone's mind. We have not performed in the Western capitalist countries. We would like to.
"We were delighted to come to Macao. It was the first time we have been invited to perform at the Arts Festival there. We made adjustments and improvements in the music and dance to make it up to date. But the basic text is the same," she said.
Karl Marx published Das Kapital in 1867. Broadly considered his most important work, it has been seminal in the formation of Socialist and Communist parties around the world ever since. It offered the first systematic critique of the capitalist system that prevailed in the richer countries of Western Europe.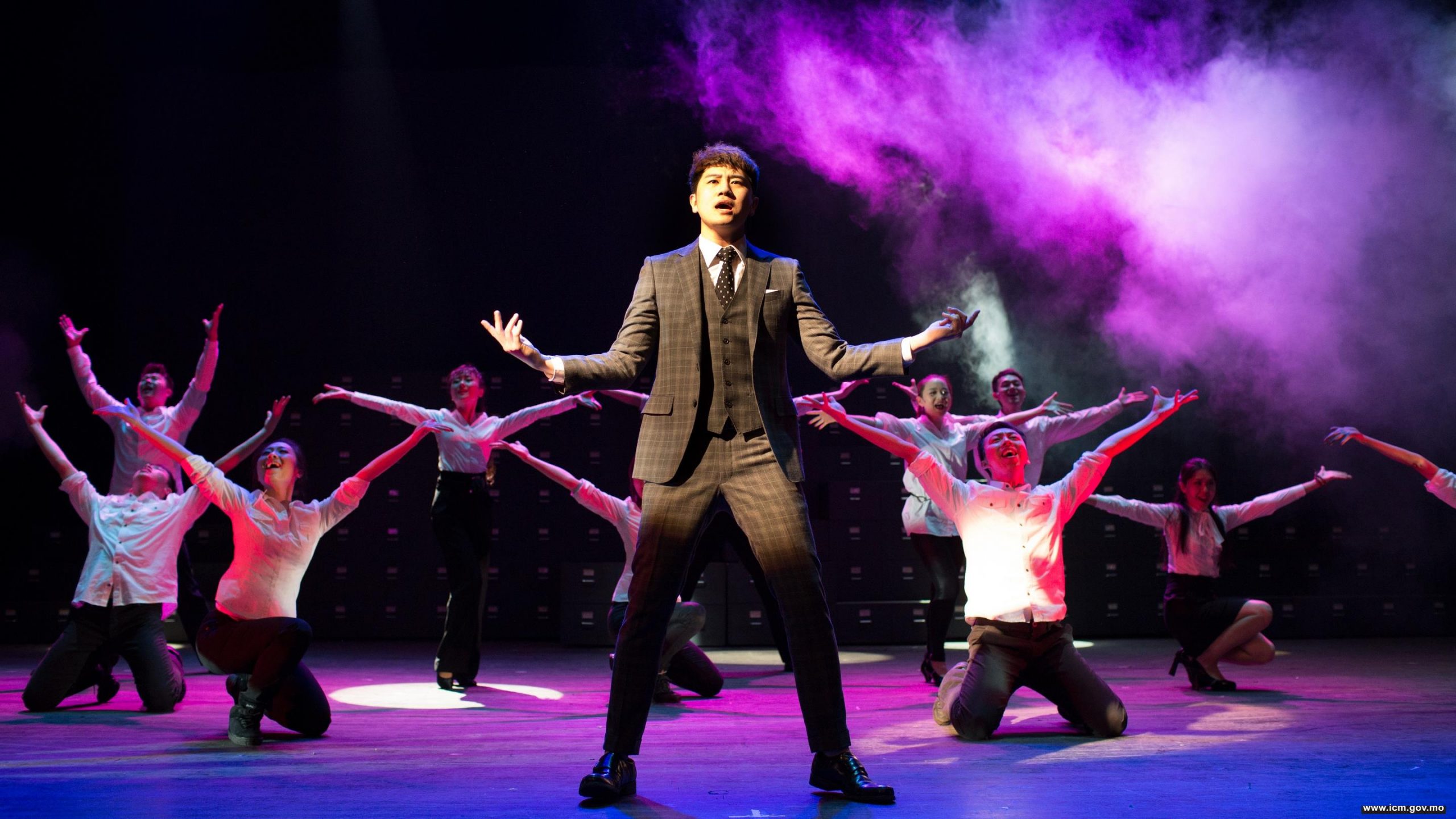 In it, Marx argues that capitalism depends on the exploitation of labour. The owner of the factory makes his profit from the 'surplus labour' produced by workers and is protected in his ownership rights by the ruling regime. He warns that the system is unjust and immoral and will inevitably lead to regular financial crises.
One such global financial crisis occurred in 2008, following the collapse of Lehman Brothers. It was this that inspired a Japanese manga comic book adaptation of Das Kapital that was published in December that year. East Press, the Tokyo‑based publisher of the manga, has also produced manga versions of Dante's Divine Comedy, Shakespeare's King Lear, and Adolf Hitler's Mein Kampf.
In the manga, the main character, Robin, runs a cheese factory. He rebels against his socialist father and, because of a bad capitalist influence, exploits his workers. He faces an internal struggle, torn between the riches offered by capitalism and his responsibility to his workers.
In the mainland, Karl Marx remains a revered figure. His works form the theoretical basis of the Communist Party, and students take Marxism‑Leninism as a compulsory subject. Even those who haven't read Das Kapital would be familiar with the book and its basic theory.
But political correctness has evolved. The party is following a mixture of state capitalism and market economics developed through decades of practice.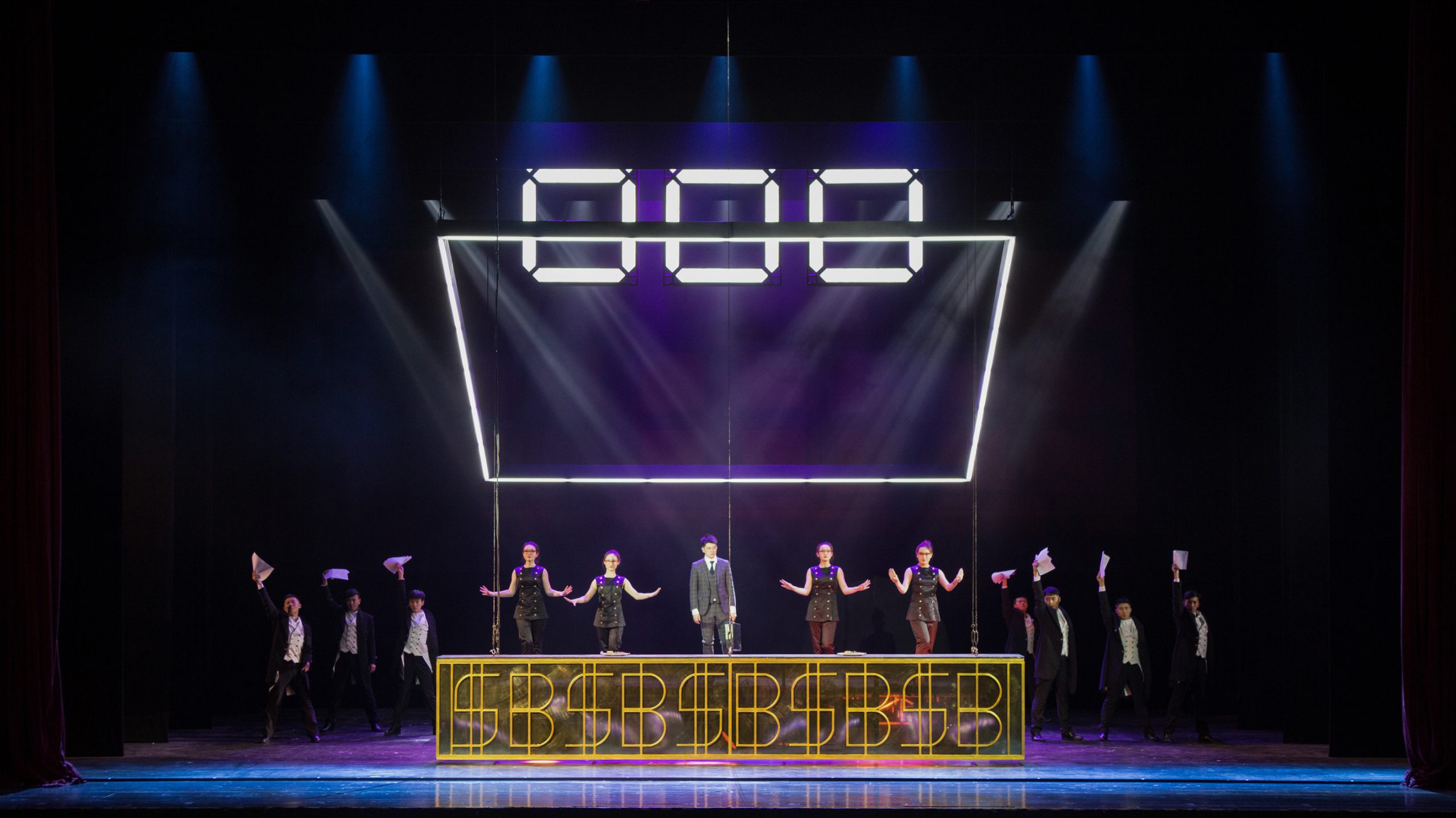 Gu described the work as a piece of entertainment, not political commentary, and credited this as one reason for its popularity.
Dark humour
SDAC first performed Das Kapitalin 2010. Since then, it has done many performances in Shanghai, Beijing and Hong Kong, and received critical acclaim from media and professional art critics.
Yang Shaolin, general manager of SDAC, helmed the project, putting together a team of experts and creatives to ensure the play entertained while still honouring the Marxist spirit. He chose He Nian, best known for his martial arts parody, My Own Swordsman, to direct and playwright Nick Rongjun Yu was brought in to write the script. Together, they turned the class work of Marx into a theatrical exploration of abstruse theories dealing with hotly debated social topics, like financial crisis and high property prices, through song and dance.
It exposes the two sides of capital with dark humour, turning the subject from a traditional play into a theatre of the absurd. It mixes politics, economics, and superstructure with celebrity and family gossip in a realistic yet detached approach, putting the absurdity of capital on display.
The workers in the business learn that they are being exploited by their boss. From this, they come to learn the truth of Marx's theory of 'surplus labour.' They react in different ways: some are happy to be exploited, others strike and rebel – which destroys the company and leaves them jobless – while a third group decide to bring their ideas together and negotiate with the boss.
The creators draw on the spectacle of Broadway musicals and Las Vegas shows to illustrate the complexities of a financial crisis in a way both entertaining and educational. Yet the subject itself remains remarkably down‑to‑earth, connected to the lives and feelings of ordinary people.
Leading arts centre in China
Shanghai Dramatic Arts Centre (SDAC) is the only national theatre company in Shanghai, and the home of theatre and performing arts in the city. Established in 1995, it merged two existing entities: the Shanghai People's Arts Theatre and Shanghai Youth Drama Troupe – both founded in the 1950s and key players in the development of drama in China.
Today, SDAC's team of professional playwrights, directors, actors, and stage designers stage over 50 productions and engage more than 300,000 audience members every year, most of them under 45 years old.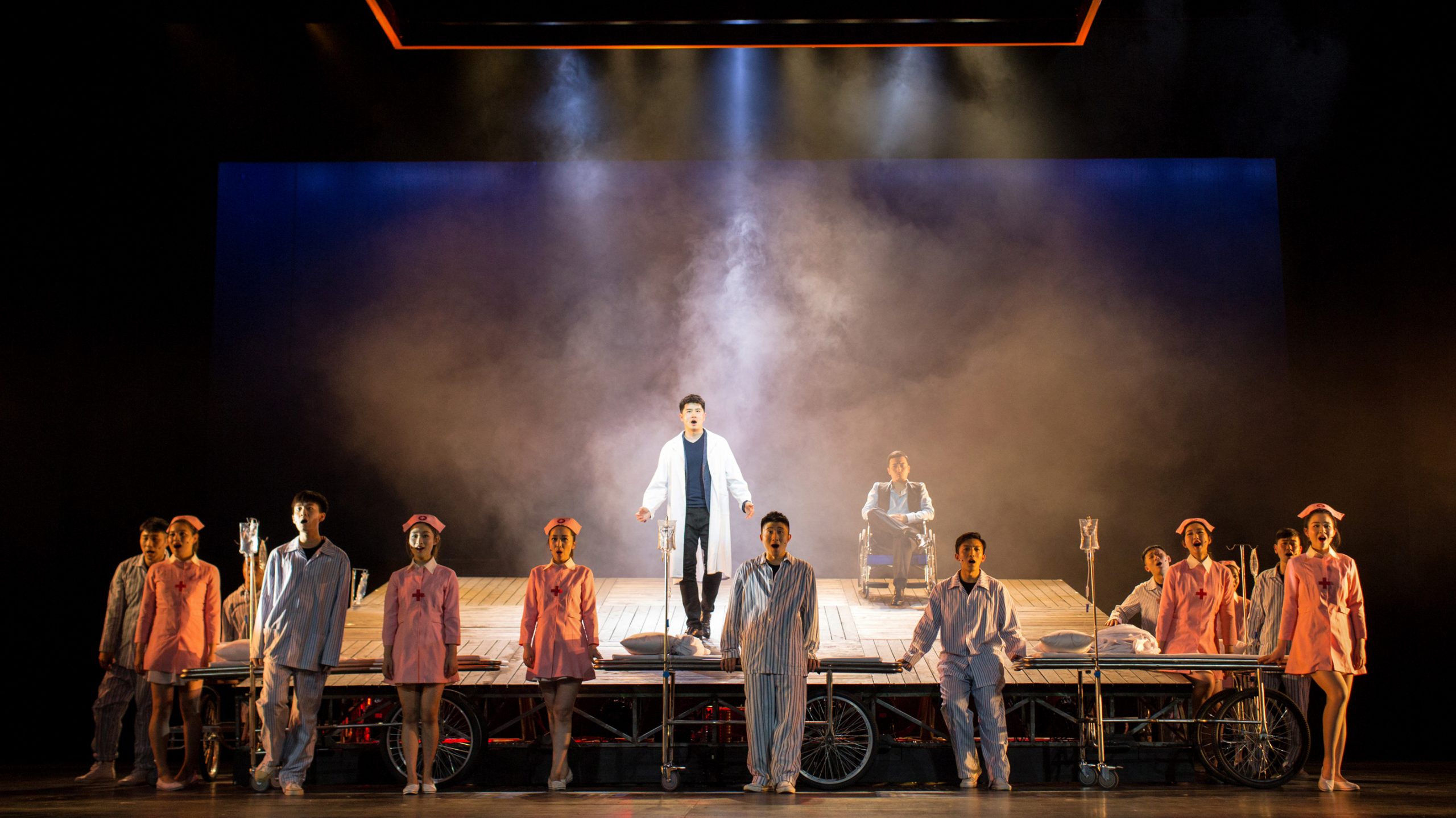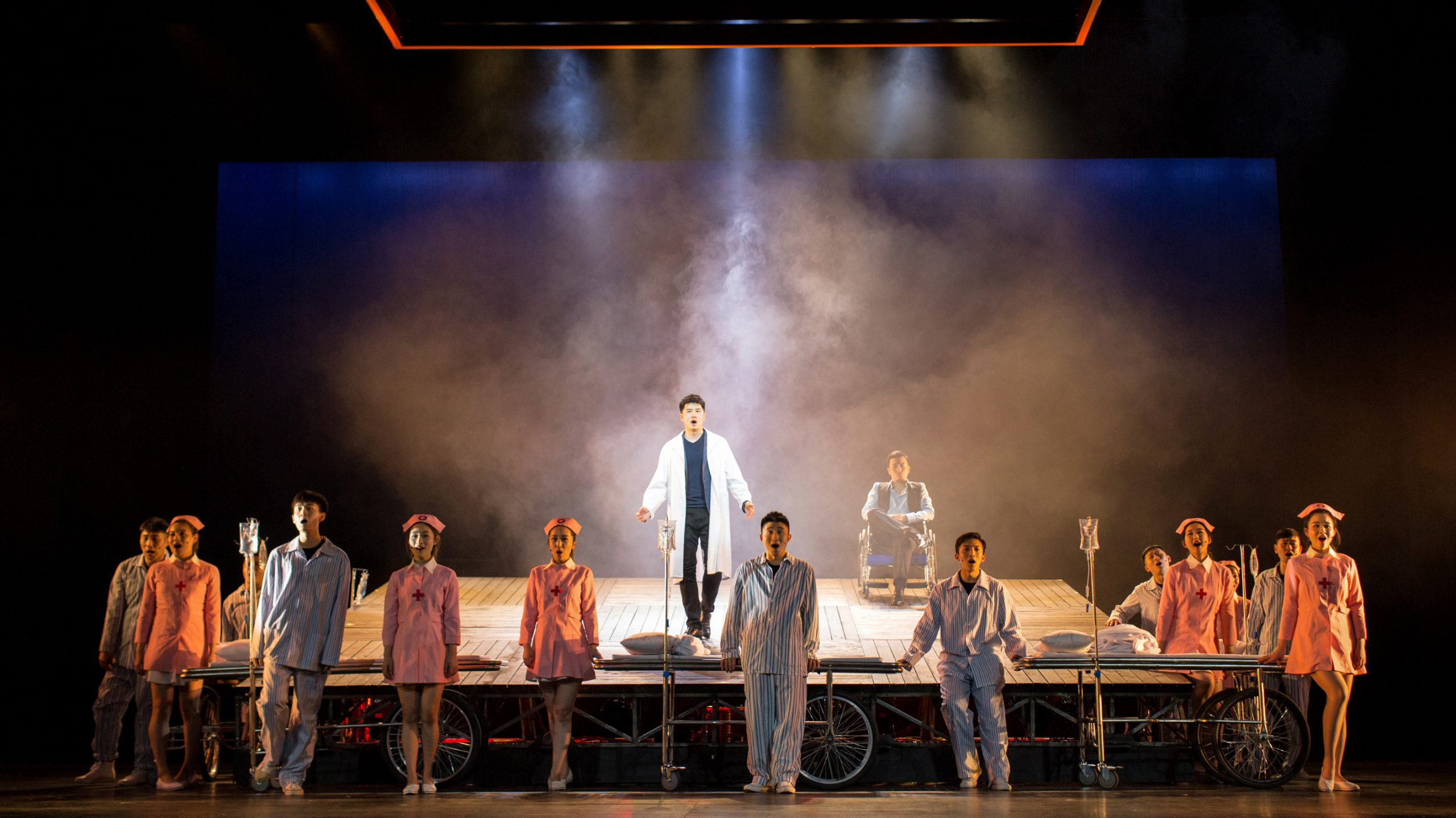 SDAC tours extensively within China and internationally. Its productions have been invited to perform in various countries and art festivals in the US, UK, Russia, Germany, Japan, Singapore, and Australia. It actively works with international artists and theatre companies in collaboration and co‑‑production.
In addition to three performance spaces in the Centre's main building on Anfu Road – the Arts Theatre, Drama Salon, and Studio D6 – SDAC manages several other stages of various size and focuses across Shanghai, including Shanghai International Dance Centre, New Shanghai Theatre, 1933 Micro Theatre, and Sky Theatre. Dedicated to artistic development and global outlook, SDAC is one of the most active performing arts institutions in the flourishing cultural landscape of China.
SDAC also hosts the annual ACT Shanghai International Theatre Festival, bringing wide range of international performing arts productions to local audience. Since 2005, more than 150 productions from over 20 countries have participated in the festival. It also supports local artists to present new works. With a series of outreach activities, such as workshops, lectures and post‑show talks, the festival is an active platform for both local and international artists to meet and to engage with audiences.