To coincide with the annual January health frenzy – and following the opening of six new gyms in the city last year – we speak to experts, trainers and enthusiasts to find out why people in Macao are finally becoming fitness fanatics.
Everybody wants to be fit and healthy – or, at least, everyone wants to be healthy. And as the years roll on, more and more people are hitting the treadmill in gyms and fitness studios across the world in a bid to keep the pounds off and keep the doctor away. But is the ever-growing fitness trend picking up speed in Macao? Yes, it is – and some say it's bulking up quickly.
In developed countries, the health and fitness industries are growing all the time. The US's industry, for example, which is estimated at US$30 billion (MOP 242 billion) has seen constant growth every year. And closer to home, Mainland China now has an estimated 46,050 fitness studios – which, according to a 2018 report by Chinese fitness industry observer Gymsquare, is comparable with the number of gyms in the US, despite the country having far fewer people availing themselves of fitness services. The report also cites that, for the top 10 earners in the industry, the combined revenue amounted to RMB 10 billion (MOP 11.4 billion) in 2018. It is believed that the industry – which is targeted at seniors as well as younger people – will grow up to five times in the next five to 10 years.
But what about Macao? We can say – and certainly fitness professionals in the city agree – that the SAR has been in a 'bubble' over the past few decades when it comes to the industry. Failing, so far, to be influenced by our neighbours in Hong Kong – a city that is home to hundreds of gyms and fitness facilities, as well as tens of thousands of health fanatics – by promoting exercise and making gyms more accessible, it's seemed for so long that many Macao residents would rather doze than pump iron.
As Macao's fitness scene is so young, it's hard to estimate its net worth – but some industry professionals in our city do make one estimate: that it's '15 to 30 years behind' Hong Kong. Despite this perceived lag, though, we are now, finally, catching up. Six new gyms have set up their dumbbells in the city over the past 12 months, adding to the major gyms and studios, of which there are up to 35, that are already peppered around the SAR. There's a change in the air – perhaps now we're ready to embrace the fitness fanatic culture in Macao.
From grand beginnings…
"The gym that started all this was Macao Fitness," says António Barrias, co–founder of Rua do Padre António Roliz-based Crossfit XVI. "It was the first gym that offered a gym like the rest of the world was offering. Like a business, not a hobby." Many fitness professionals and enthusiasts also credit Macao Fitness, based in AIA Tower, as the 'foundation' of the local scene. It launched in 2011 and there were other smaller gyms at the time, such as a couple in the old Barra area – but none were anywhere near the scale of Macao Fitness. As the first commercial gym of its kind owned by a local, it had the equipment and manpower to compete on an international level. The company's manager, Daniela Gomes, says it 'offers diverse classes, especially in numbers' – a feat that other gyms in the city might not be able to replicate.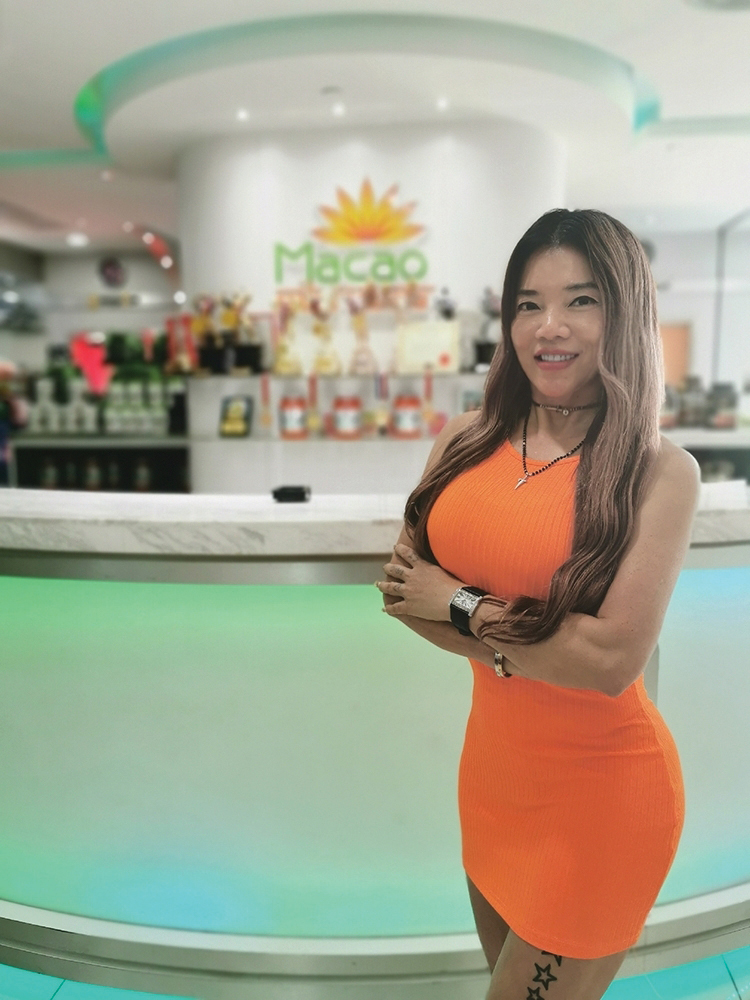 Managing director and founding CEO of Macao Fitness, Norika Chio, says that her main goal when opening the gym was to better the lifestyle of locals by giving them the chance to experience high quality fitness facilities. She also adds that one draw has been providing personal training sessions as a proper introduction to eliminate the feeling of being lost when first entering the gym's doors. As she says: "You don't need to be afraid of the iron. Personal training is to give them guidance and to let them have a goal for fitness."
And Macao Fitness did give locals the chance to experience a grand gym – and it also inspired some of its instructors to branch out with their own concepts over time. For instance, Barrias once coached there. As did Yoga Light founder Ritesh Kumar, who was their first yoga teacher, snatched fresh off a Hong Kong yoga competition in the early 2000s, where he represented India. Kumar founded his studio in 2016 and last year he opened a new location in Taipa.
From 2011, the gym scene has grown due to the availability of more bases to work out. It may also be because of the international trend. Co–founder of local physical wellbeing social enterprise Mana Vida, Cintia Martins, says: "I think it's just worldwide. People are talking more about health, sustainability and about being fit. They see more celebrities involved in this and it's a trigger. Instagram too, where everyone gets appraisal for doing some exercise."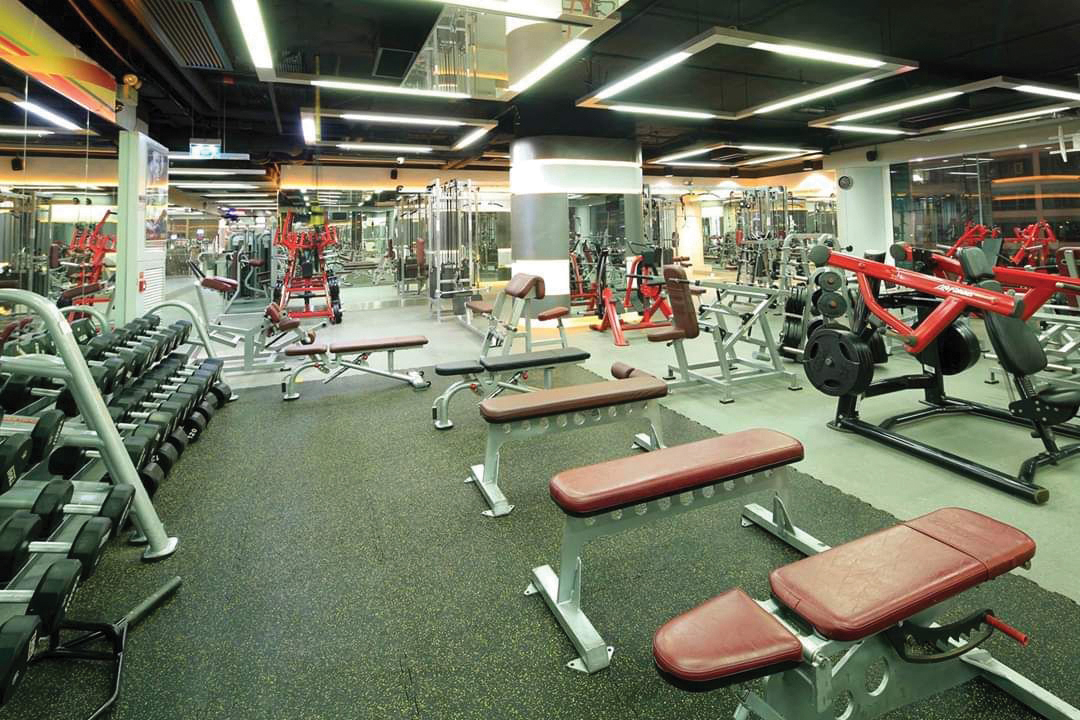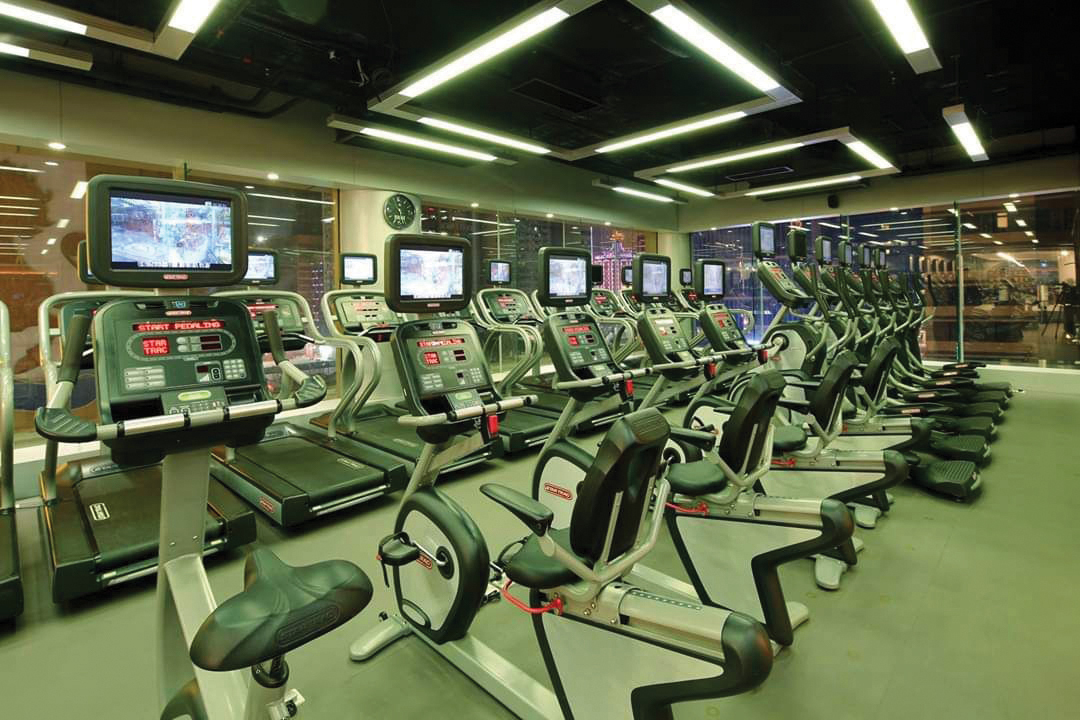 The new kids on the block
The industry has been expanding, including six new centres that have opened over the past 12 months. Four of them are Life Project, Flex Fitness, Anytime Fitness and 24/7 Fitness, which also share one of the latest trends, as they are all open 24 hours a day. The other two are Level Up Fitness and the Mini Education Centre, both of which focus on personal sessions with coaches. "Macao is a well–known city that never sleeps," says Flex Fitness CEO Pedro Jorge Gomes. "I understand that a lot of locals do shift work, especially in the hotel and casino industry." Gomes notes that Flex is open round–the–clock because of the amount of people in the city who do shift work.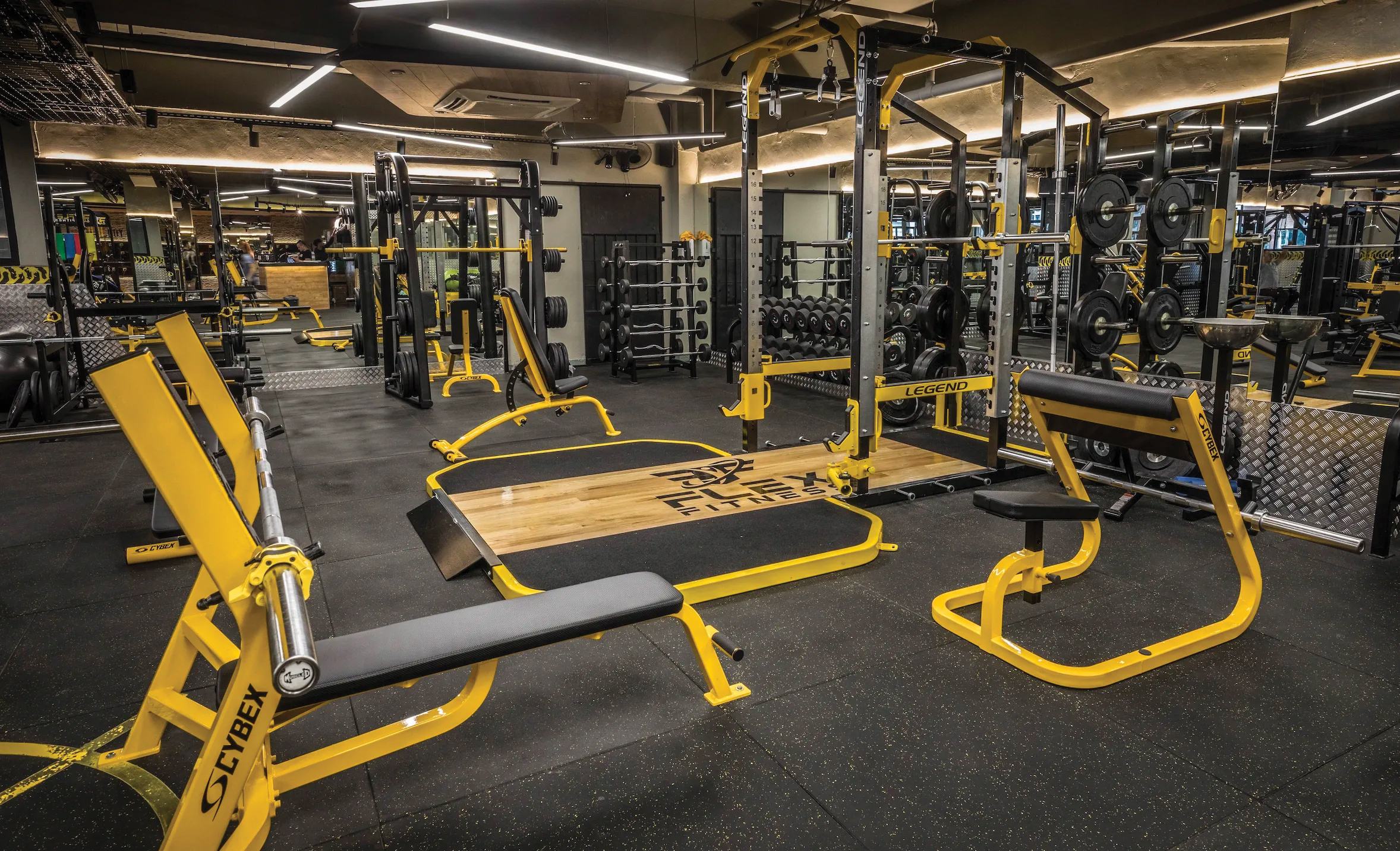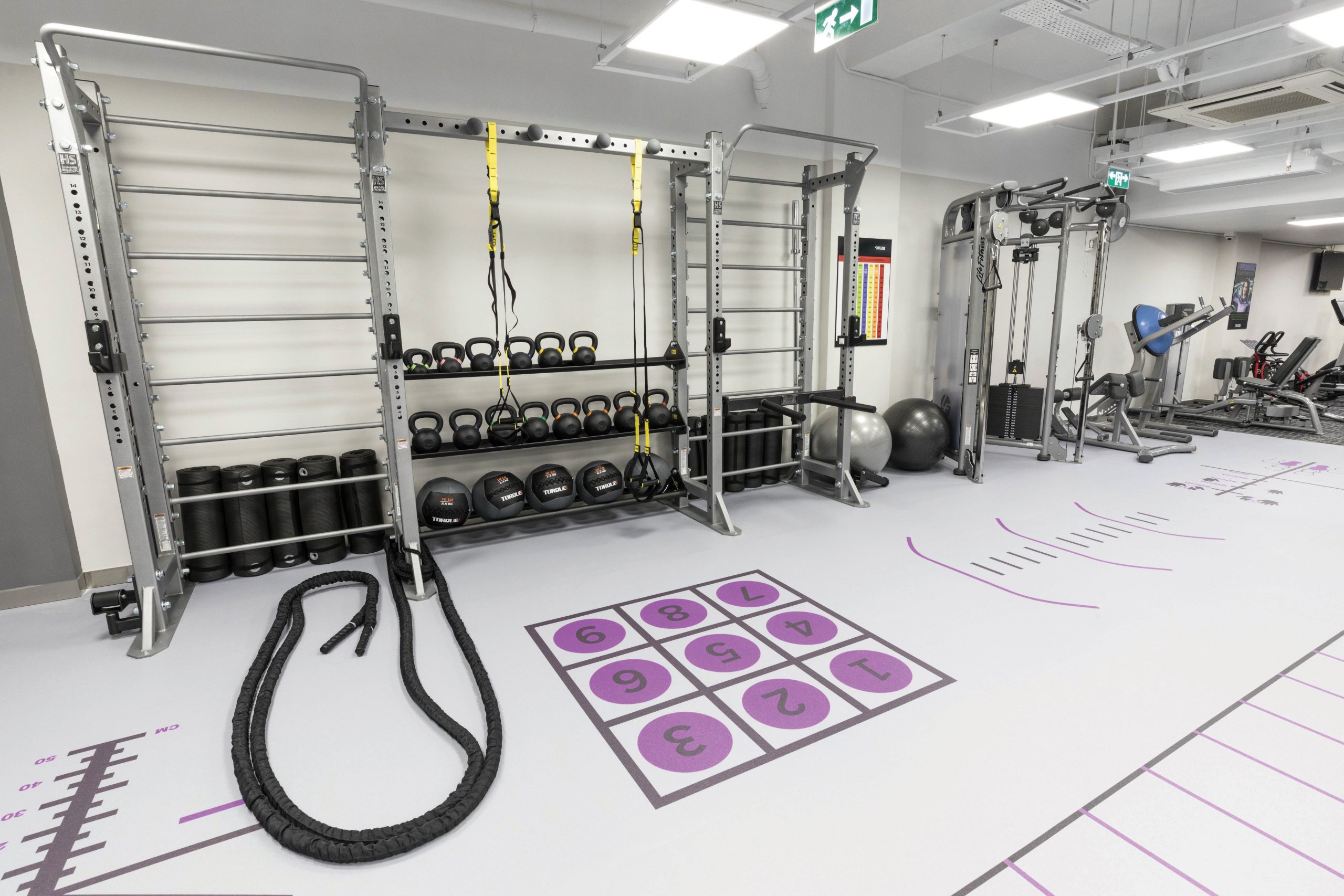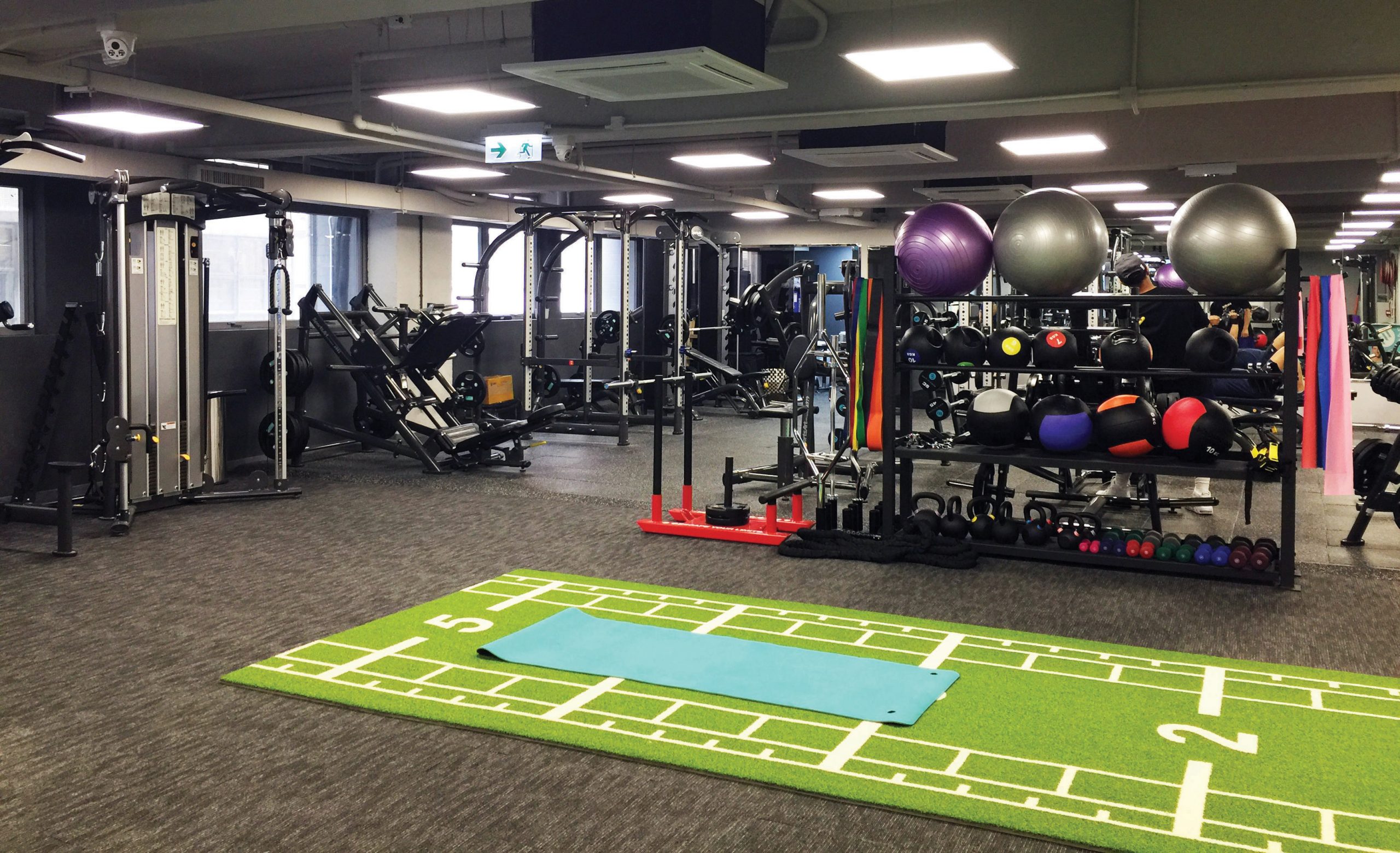 Life Project opened its Taipa location in Hoi Wan Garden a couple of months ago. One of its co-founders is Jason Yang, a 23–year–old economics graduate from the UK's University of Bath, who works closely with the company's clients one-on-one. He says he's found that many of them come in hoping to transform into their favourite celebrities in terms of physique – the most popular request right now, claims Yang, is to look like Taiwanese–Canadian actor and singer Eddie Peng. Of course, he notes, this is not the only reason why they enroll, as some do it for health benefits. But, as Yang says, many are influenced by social media.
Appearance is paramount for many gym–goers, says Yang, especially when it comes to looking 'slimmer' in wedding photos or at events they need to attend. But instead of having just a one to two–month goal of becoming fit, Yang promotes the idea that exercise is a lifestyle, with many of his clients looking and feeling better about themselves after being motivated to change their lives.
Les Mills instructor at Macao Fitness, Jerson 'Jason' Sarmiento – Macao's first Les Mills International certified instructor, a multi-discipline training regime that covers some of the world's leading fitness classes such as BodyPump, BodyCombat, group indoor cycling workout RPM, BodyJam and more – confirms that one of the key reasons that fitness awareness is growing locally is because of social media. Posting your new–and–improved images can be great encouragement. As Sarmiento says about Facebook or Instagram, 'you see these amazing body changes in posts and it encourages other people to do the same'.
The age of the influencer
With fitness gaining more traction through influencers on social media, Barrias – who notes that despite Macao seemingly having few gyms, many residential buildings have a fitness facility inside, meaning there could be up to 500 of these in the city – is concerned that although Facebook or Instagram posts may get many interested in joining a gym, some of these influencers may not be qualified despite their many followers. "They go on social media and they see the amount of followers as a measure of credibility and knowledge," he says, "because they still have the quantity over quality mindset. But when the focus shifts to quality, people start following better accounts. They don't follow the 'booty' Instagram model with 500,000 followers any more. They follow the coach that has 4,000 but really knows what he's saying."
A stressful lifestyle can also lead people to fitness. Having worked in marketing in Shanghai prior to opening Pilates House Macau, Ceci Lam found her job stressful and sought relief through pilates. At first, she took lessons just so she could learn the discipline but as she needed to return to Macao for family reasons, her growing passion for pilates led her to founding her own studio, which opened in 2018, followed by another last year.
Yoga is also a great stress reliever. Kumar says many of his students who suffer from insomnia find well-needed rest through yoga. On top of that, they also find inner calm amid the hustle and bustle of the city streets directly outside the yoga studio. "Macao is very small and also very stressful," says Jeffrey Nungay, senior pro trainer and International Federation of Bodybuilding and Fitness instructor at Macao Fitness. "The first thing that you can get and develop from entering fitness is stress reduction because it helps you release endorphins, the happy hormone that makes you feel so good."
As Nungay mentions, the World Health Organisation recommends 150 minutes of physical activity every week. Divide that five times a week and that would only be 30 minutes a day. "Typically," he says, "there are eight hours for work and another eight hours for sleep. Within the other eight hours of doing whatever you want, why not devote an hour to physical activity?"
Driving forces
Offering new stimulus through a new lesson or coach certification can boost people's interest in fitness – something Macao Fitness is dedicated to. "People are always bored here," says Gomes. "That's why we always try to provide diversity in terms of classes and equipment." Macao Fitness is the first gym in the SAR to diversify its classes by offering Les Mills, as well as spinning, Zumba, hot yoga and aerial yoga.
This is supported by Sarmiento, who says that if members were not given 'fresh styles' to try at the gym, they might get tired of the routine and look for change elsewhere. When his two–year contract as a trainer in Bahrain ended, he went to Hong Kong in search of a job and discovered the competitive nature of the industry over the water. As Nungay points out, gyms are open 24 hours in Hong Kong mainly to cater to foreigners – and compete with one another to attract the most members. "Foreigners are very active in terms of fitness," he says, "and there's a lot of people running out there 24/7. You go to the parks there, it's full."
With a larger amount of expats in Hong Kong, some say the city's locals feel challenged and are more inclined to match the efforts made by expats to compete. Next to Hong Kong's fitness scene, however, Macao is still not at the same level. From Martins' experience, fitness in Macao can be a challenge culture–wise as locals often prefer personal training than being exposed during exercises. This often makes it challenging to get them 'to pay to go to sweat'. A language barrier could also be another issue, especially when whole classes are taught in English. "If the local doesn't understand really well," says Martins, "it can be a challenge. It's easier for us to reach expats."
Regarding expat culture and the need to stay fit, Barrias concurs. "I'm almost certain that at least 90 per cent of the expat community trains in some fashion," he says. "Well, exercises in some fashion. Like recreational jogging or the weekend trail hike. I would say that only 70 to 75 per cent of locals exercise regularly, though. Training-wise, only two per cent."
How's business?
Chio chose the heart of the business district at AIA Tower for her gym, an opportunity for her to educate locals about fitness for health and wellbeing. Diversifying has gone a long way for Macao Fitness, such as the recent addition of Les Mills classes, a standard in other places like Dubai, Hong Kong and China.
One big challenge, however, that keeps many locals from investing their time into going to a gym is their schedule. "So many people have given up because of their work schedules," says Kumar. "If they're working night shifts, they just want to rest and not move. They'll be sleeping all day." Despite this, there are still those who come back, though, which is made easier as the Yoga Light studio is located in the heart of the Dynasty business area. "We try to keep motivating people," says Kumar.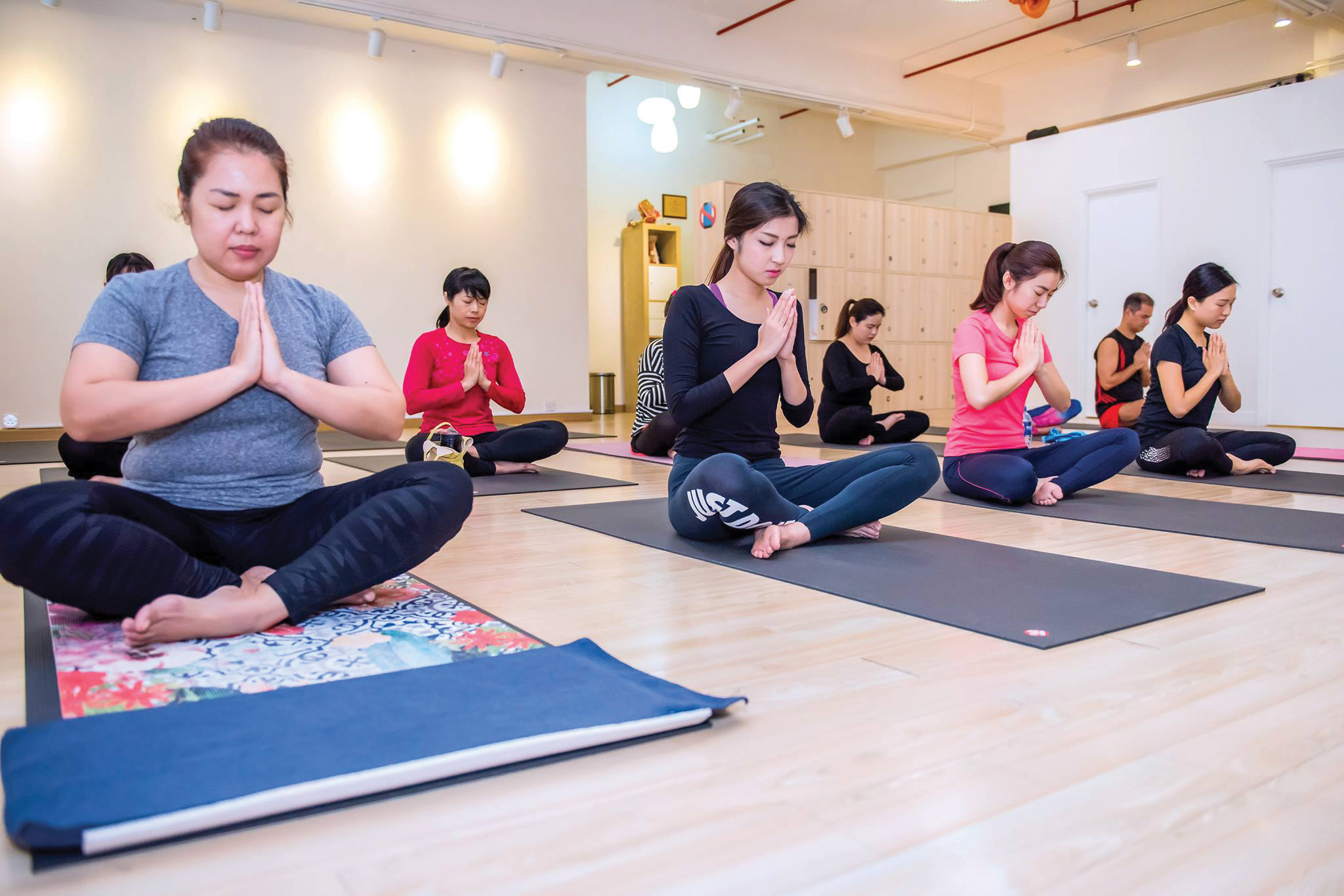 But the interest is rising. And as a result, now, as Lam shares, 'the demand is more than the supply' when it comes to fitness offerings in Macao. She says that compared to somewhere like Shanghai, Macao's scene is not densely packed and should still see growth. Barrias adds that the average household income in the city is reaching a point where people have enough for basic needs, so he says they are starting to live more extravagantly. But he says they soon realise they've gained weight and have a hard time sleeping at night. With a good income, however, he says they have the capacity to start their fitness journey. "But the income is still not enough for them to demand quality over quantity," he notes.
"If you have a Ferrari and don't know how to drive," continues Barrias, "it's still gonna crash. We have the offer but we still have a very long way to go. You'll see that the more money people make, the more quality [in fitness] they'll demand." Yang echoes this sentiment, adding that trainers can further lend a hand by offering to personalise training through finding out what their clients like. For his own clients at Life Project, he goes the extra mile by travelling to the grocery store with them to find out about their nutrition needs. This is one method, he says, that Macao's fitness scene could further improve quality-wise.
Education, education, education
Barrias travels frequently across the globe to train with and learn from the best coaches. Last year, he completed a two–week–long private mentorship in Germany with Wolfgang Unsoeld – one of the world's best coaches. The same goes for the other Crossfit XVI coaches, all who have undergone additional training so they can receive certifications and qualifications. Improvement is key to quality fitness. Sarmiento also underwent further education by training to be Macao's first ever Les Mills instructor. Martins has likewise done the same by training under Lam, who is one of Macao's few pilates instructors.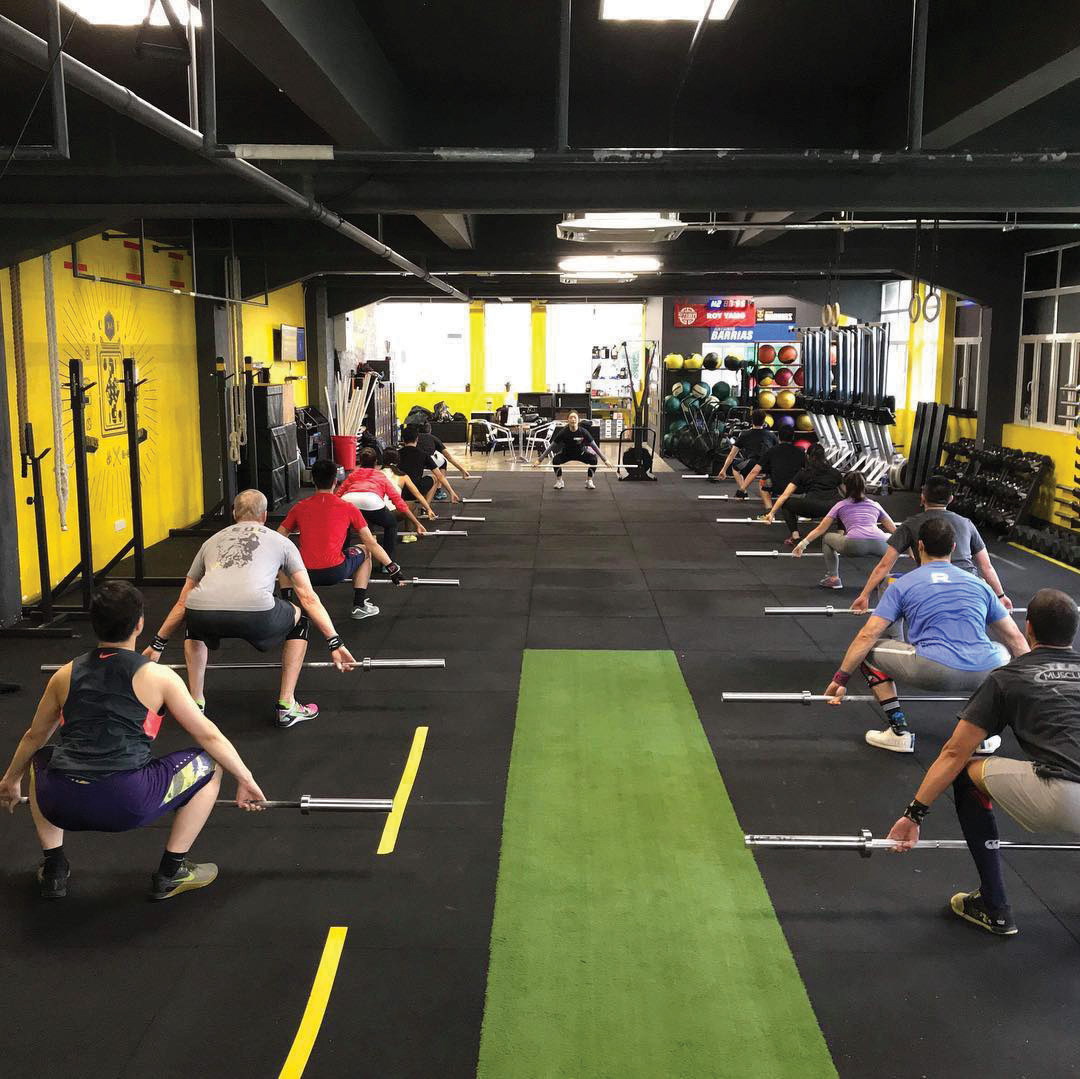 According to Barrias, Macao's fitness scene will grow exponentially once the shift is made from quantity to quality – and that includes fitness instructors educating themselves and travelling outside of Macao to learn more. "For example," he says, "eventually, the people who can afford personal trainers would have experienced a lot of PTs in Macao – and they're gonna start wanting better and better, and we will see the rise of a much better quality service and a better offering." Yang suggests that the Education and Youth Affairs Bureau could help with this by providing training centres so that the younger generations can gain more knowledge when it comes to fitness, including in sports training. "It's not just about having better personal trainers," adds Yang.
Dr Zhaowei Kong, associate professor at the University of Macau who specialises in sports science in the fields of exercise and health, as well as hypoxic training, believes there will be more boutique gyms that focus on specialised exercise activities in Macao in the future. However, he warns that too many gyms should be avoided because that would forsake quality. Instead, he suggests, a proper balance can be reached if the quality of the local fitness industry is prioritised through the continued education and training of both the instructors and those interested in fitness. This is something, he says, that the government could provide by setting up or allowing in organisations to review lessons in gyms and studios for quality control. This might then lead to a healthy fitness industry, he concludes.
Future forecast of fitness
More people in Macao are finding that gyms become 'second homes' that not only get them fit and healthy but where they have a community of like–minded individuals. "We like to give our members a feeling of enjoyment being here," says Gomes. "You know, the feeling of recreation and relaxation."
"Why pay money to medical doctors when you could gym?" asks Chio. "Go into fitness and maintain a healthy lifestyle, then you don't need to take too much medicine." Plus, getting fitter is a confidence booster, adds Chio.
And even students are becoming regular visitors to the city's gyms, observes Kong. He says he's noticed more students are regularly visiting the UM campus gym.
Fitness, flexibility or strength conditioning – take your pick. Whatever people are looking to develop, there are offerings in Macao. According to Sarmiento, he sees great potential in locals. He says gym–goers are focused on their workouts and have good attitudes. "Usually," he says, "they wake up early just to visit the gym for their workout, to be healthy. They can manage to get themselves to the gym because they have a goal."
"Soon, everything will change," says Nungay. "Over the past 12 months, new gyms have opened, so that's a sign that people are starting to get involved in the fitness scene. In two years, it will be totally different. Whether they like it or not, people will submit themselves. It just so happens that we're a little bit later than Hong Kong. What I'm seeing there will eventually happen here also." This prediction is supported by Sarmiento as he also believes that it will take two more years for more participation in the local fitness scene.
For Barrias, it will take five more years, which Martins agrees with. As Kumar puts it, 'Macao's fitness scene is still growing but we are expecting it to get a lot better than before'. "In upcoming years," he says, "you will see it's going to be much better." For newcomer Yang, he believes that more gyms will be popping up soon, most of which will be smaller studios that do specialised training in some form or another. This, he says, could counter some people's tendency to get bored easily. Yang also says that the scene will grow over the next three years. "I really hope that one day," he says, "instead of eating out, people will be working out instead, incorporating it into their lifestyle."
So there's a healthy future ahead for Macao's gym industry, according to the experts. As Chio says: "If you live life healthier, you won't end up on the hospital floor, just on the gym floor. It's your choice."
---
The Health Bureau's take
The Health Bureau of Macao says the growing fitness trend shows that 'people in Macao are more concerned about their health and are willing to be physically active'. From a government document titled 2018 Statistical Yearbook – Health Statistics, the current life expectancy in Macao is 83.7 years, with men on average living until 80.6 years old and women until 86.6 years old but in the government's Macau Health Survey 2016, it was reported that 34 per cent of the men surveyed qualified as obese or overweight, while it was 27.2 per cent for women.
"As more residents exercise, it can be predicted that overweight and obesity rates, as well as the cases of the four major chronic diseases in Macao, will decline in the future," says a spokesman from the Health Bureau. "Ultimately, the average life expectancy of the Macao population will be extended." Macao's four major chronic diseases, according to the Macao Health Survey 2016, are obesity, hypertension, diabetes and dyslipidemia.
---
The hard health facts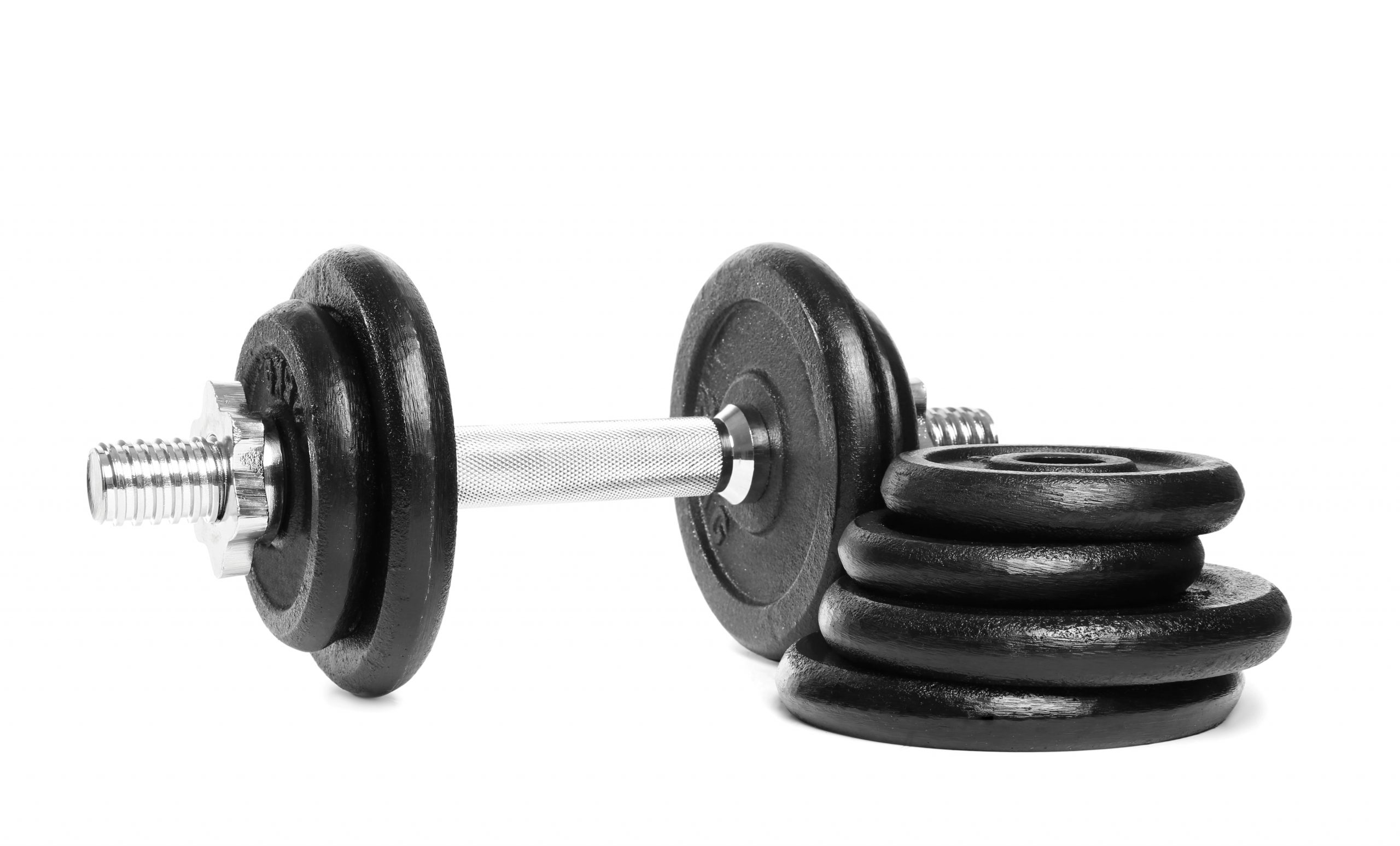 Between April and July 2016, the Health Bureau and the Statistics and Census Service jointly conducted the Macao Health Survey 2016. Data was collected from 1,963 households and 2,802 residents. Here are some interesting figures which could inspire you to get fit:
25.5% of adults in Macao were 'overweight'
25.5% of adults suffered from hypertension
7.1% of adults suffered from diabetes
5.1% of adults in Macao were obese
24.3% of adults suffered from dyslipidemia (usually too much fatty substance in the blood)
*There have been no similar studies since 2016.