Soulful Macao couple Eva Lam and Sin Wong have moved from the SAR to Dali, an ancient city in Yunnan province. They're taking their self-penned tunes to the Mainland masses.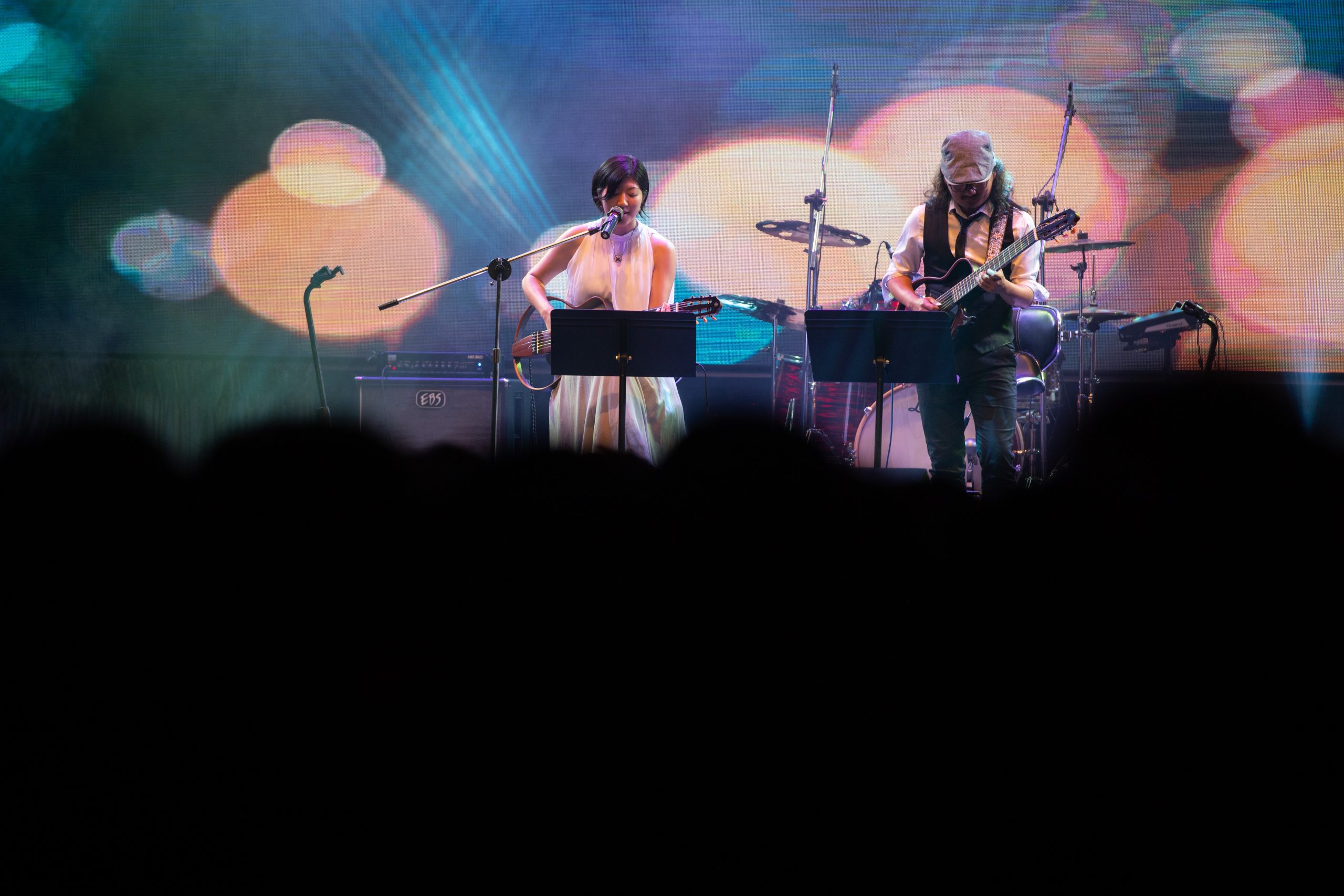 Macao has produced some gifted musical acts over the years. From poet Adé, who wrote tunes in the Patuá language, and the 'tuna' bands who performed Macanese music in the 20th century to modern acts like Ari Calangi, who was a hit on the 'Sing! China' reality show, and Brazil-Macao indie mainstays Turtle Giant, there's plenty to croon about when it comes to the SAR. But few acts can boast that they've left the city and headed into Mainland China, bringing their self–penned tunes with them.
Eva Lam and Sin Wong can boast just that. Two years ago, the married couple decided to leave Macao and start a new life in Yunnan, China's southwestern province famous for its breathtaking nature and cultural diversity. They took their guitars with them and have since been introducing their brand of music to locals and tourists, promoting Macao and its culture in the process. It wasn't just a spontaneous decision, however, to head abroad for a new life. It came from years of falling in love with the music scene in Yunnan.
I told my mother-in-law that I would spend only three months in Dali. But, as it turns out, I've been there ever since 2017 and never looked back.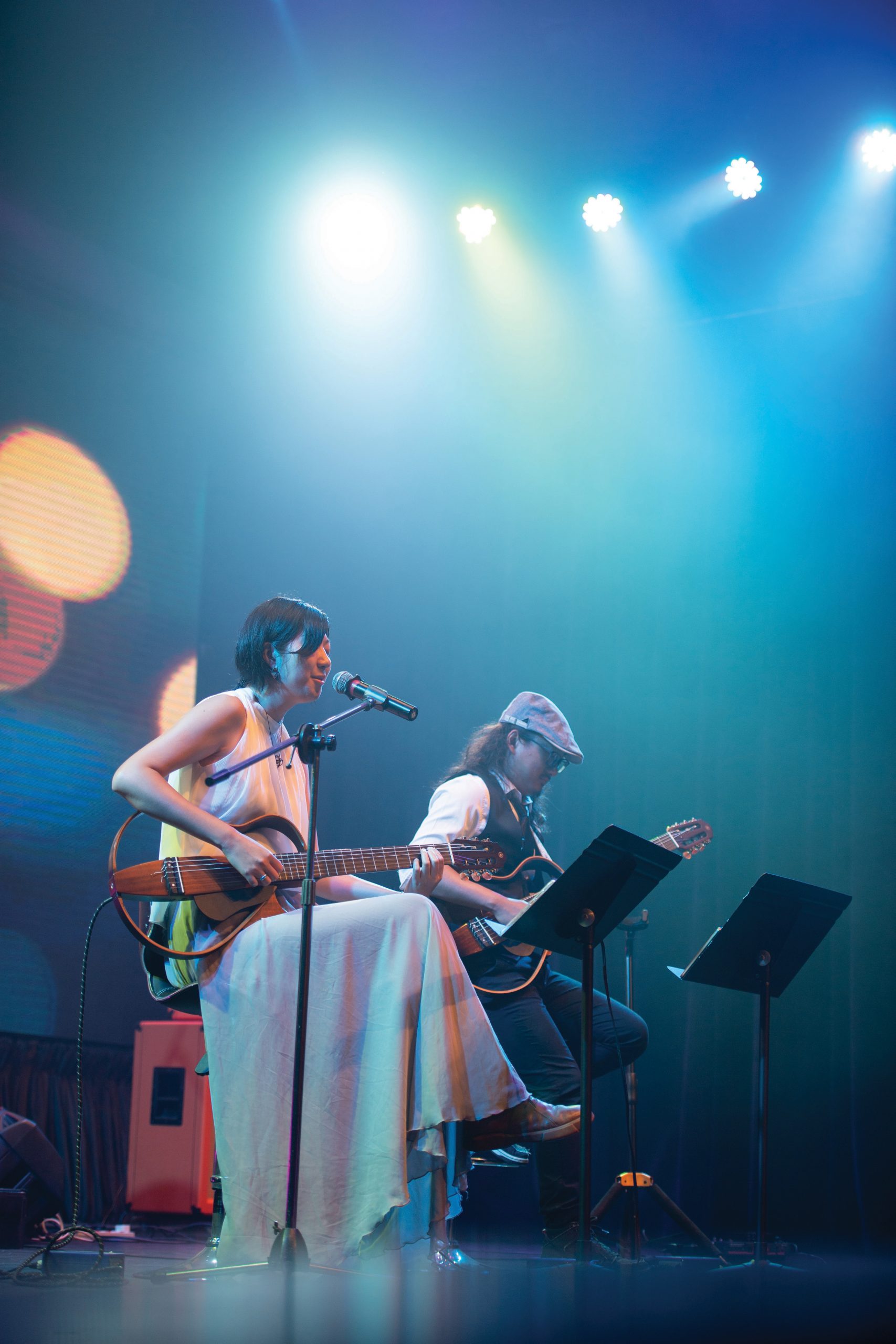 Made in Macao
Lam and Wong, who married in 2012 and were both born and raised in Macao, say they were drawn to music at an early age. During secondary school, singer and guitarist Lam – who is now Eva Wong but still uses the stage name Eva Lam – was a regular contestant in singing contests and Wong played guitar in local band Real–US. The couple, now in their early 30s, met each other briefly in 2003 but started dating much later.
In 2010, Lam launched a photography company in Macao while Wong became a guitar teacher. Both could have stayed in the SAR forever until, in June 2012, they went on a life–changing trip to Yunnan. They fell in love with the province – the old towns, the romantic bars and the performances by musicians from around the world.
When they returned from Yunnan – made extra-romantic as Wong proposed there – they yearned to go back and take their music with them. "The live bars across Yunnan are welcoming," says Wong. "You can just get on stage and jam with the performers." The couple, over the following few years, went back to Yunnan regularly. But they didn't yet have the pluck to leave Macao.
In 2016, Lam launched her first folk-style EP, 'No-Where‧Now–Where'. It was a huge achievement and encouraged the musician to pursue her dreams further. So, the following year, she flew to Dali – an ancient city in Yunnan, close to China's border with Myanmar – with only RMB 2,000 in her pocket and carrying just a small suitcase and her guitar. "At first," she says, "I told my mother-in-law that I would spend only three months there. But, as it turns out, I've been there ever since and never looked back."
Lam looked for chances to play in Dali. One night, she heard music coming from a pizza restaurant and stood outside. Noticing her interest, the owner invited her in to join a party and during the evening, Lam performed a cover of Norah Jones' 'Don't Know Why'. Impressed, the owner recommended her to Sun Island bar. Lam got a regular gig there and thus began her musical career in Dali.
Wong joined his wife two months later and started playing gigs with her. At first, he struggled with the altitude – the city is about 2,000m above sea level – but he soon overcame this and the couple launched a new group, Faixa de Flor, performing together at Sun Island and other venues. One of their most popular songs has become 'Dedicated to My Sweetness Homeland', which was written by Lam in 2018 when she was sitting by the seaside of Macao's Hac Sa Beach. It is sung in English but the locals in Yunnan can nevertheless appreciate the sentiments. And the tourists can appreciate it too. "Because the market is so big in Dali," says Lam, "even the most unusual music will find its supporters."
Standing (and singing) out
Lam and Wong believe their music stands out in Dali. Faixa de Flor has been invited back to Macao, however, to perform at the annual HUSH!! Full Music Festival for the past two years. They also spent two months in Portugal last year where they received lessons from a veteran samba musician from Brazil. "We have been self–learning samba and bossa nova for a long time," says Lam, "and it's great to finally receive some expert guidance." The couple say they will continue to visit Portugal regularly.
Dali will always be their base, say Lam and Wong. "It's not just about the music," adds Lam. "It's also about the nature and the honest lifestyle in Dali. However, we won't forget about Macao. We're just happy to bring a musical piece of Macao to Yunnan. It's great to represent the city!"
---
TO FOLLOW Lam and Wong and listen to their music, visit facebook.com/evatana1900 or weibo.com/evalammacao.