When was the last time you left the house without your phone? These days it seems like our mobile devices are more like an extension of ourselves rather than an optional accessory. Banking and payment apps have replaced our physical wallets, we can summon food with a tap of a button, and just try getting into any hotel or public facility without a green QR health code.
Not only have lifestyle apps and mobile payments become commonplace, but the government has also introduced several convenient solutions to better serve the public. Macao residents can now book vaccine appointments, track bus schedules in real-time and see which public car parks have reached capacity.
Macao isn't quite a "smart city" yet, but it's well on its way thanks to such new technologies, which save time, reduce energy consumption, safeguard public health and streamline transactions.
"Environmental initiatives, disaster prevention, public health and transportation. These are the things that directly pertain to common people's lives," says Zhang Du, Dean of the Macau University of Science and Technology (MUST). "These are hallmarks of a smart city."
Laying the Foundations
The Macao government's Five Year Development Plan for 2016-2020 set in motion a big-picture plan to improve Macao's urban planning, infrastructure, environmental impact, economic diversification and community wellbeing. According to the document, the implementation of new technological tools, such as big data and artificial intelligence, across different industries are crucial for Macao's growth.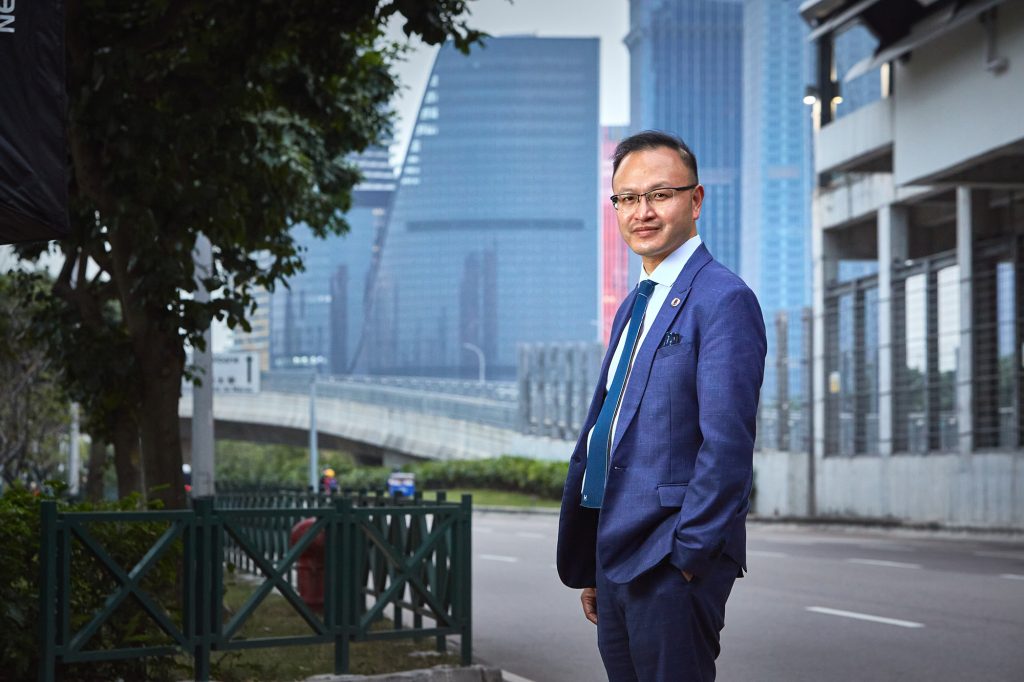 The Director of Smart City Alliance Association of Macao, Alfred Wong, says officials have also adopted a "1 + 3" approach as part of its plan to build a smarter city. At the core of this concept is one smart government supported by three pillars: smart transportation, smart tourism and smart healthcare system.
And in 2017, the government signed a strategic agreement with Alibaba Group to utilise the mainland tech giant's cloud-computing technologies and help upgrade Macao's IT facilities. "This is a very important infrastructure for Macao if we need to develop a smart city," says Wong.
Look around Macao today, the fruits of this collaboration can be seen across different aspects of life. For instance, residents can create a single online government profile then use it to book services across various departments.
What's more, the Bus Travelling System app from the Transport Bureau enables riders to accurately track the city's buses and plan trips accordingly. The app also provides real-time route updates due to roadwork and denotes full buses.
For those who drive, the bureau's Traffic Information Station app grants access to traffic cameras all over Macao to help motorists gauge conditions and adjust their journeys as needed. The system also displays the real-time occupancy rates of public car parks to save residents time and energy when looking for a spot.
On the tourism front, the Macao Government Tourism Office's website forecasts foot traffic in popular sightseeing spots, such as the Ruins of Saint Paul's and Old Taipa Village, so tourists can better plan their itineraries.
This service makes use of a combination of big data technology, street cameras, and artificial intelligence to make predictions. The platform currently features 20 attractions and ranks each on a five-tier scale based on congestion levels.
Clearing a path for mobile payments
The private sector has also contributed to Macao's "smart city" potential. The use of mobile payments, in particular, has exploded since 2019. In the first nine months of 2021, the value of mobile payment transactions reached MOP 12.7 billion (US$1.5 billion), which is more than double the total value of transactions in 2020, according to the Monetary Authority of Macao.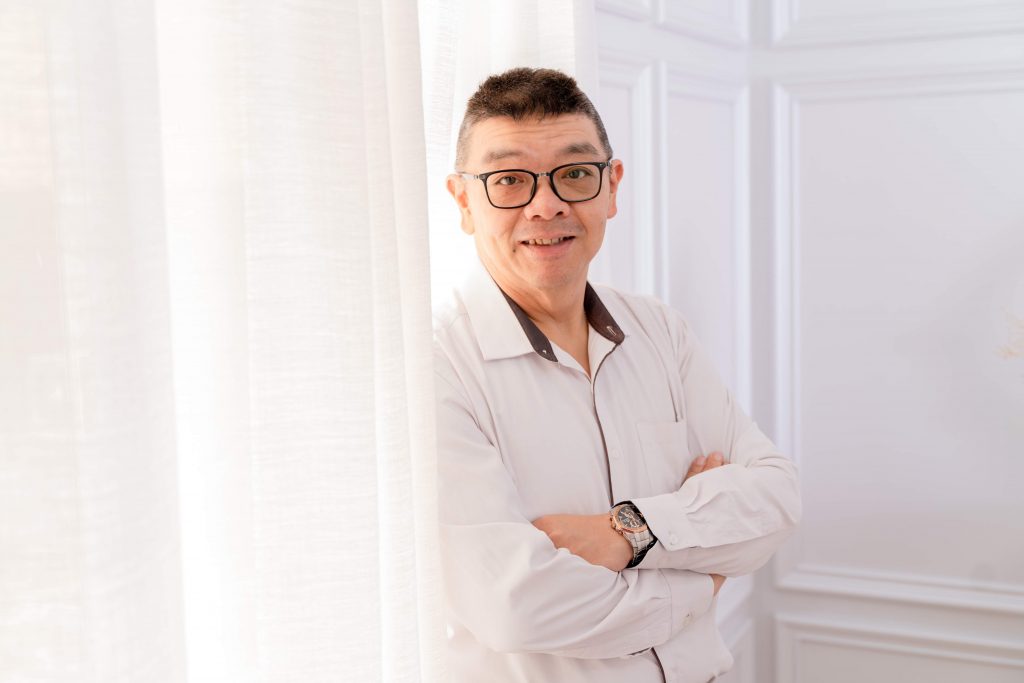 Hitting this milestone took convincing and coordination. Johnny Au, Director-General of Computer Chamber of Macau, says small businesses expressed apprehension about the tech at first: "Especially the retailers, they [were] not willing to develop and invest in [mobile payment] equipment because they may feel that it is inconvenient and it may give them trouble to maintain the hardware and so on."
Last year's consumption card scheme, in which the government distributed MOP 3,000 (US$373) per resident via MacauPass cards to encourage spending and stimulate the economy, catalysed the shift towards mobile payments, he says.
To make this possible, MacauPass paid to install transaction terminals at shops across the city and, in return, the government chose MacauPass as its exclusive consumption scheme partner. Now, mobile payment machines are ubiquitous and can be used for a variety of electronic payment services.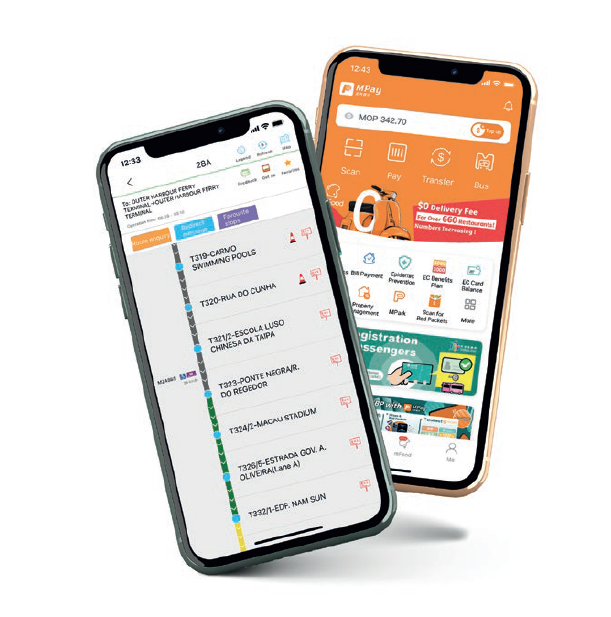 For the 2021 consumption scheme, the government took it a step further, letting people choose a fund collection method: a MacauPass card, e-wallet apps (including MacauPass' own MPay), or mobile payment services offered by conventional institutions, such as Bank of China and ICBC. Each channel enticed customers to collect the government handout using their respective apps with a series of promotions, cash discounts and prizes.
In another move toward digital payments, the Monetary Authority earlier this year launched SimplePay – a unified payment system that aggregates different online methods, including WeChat Pay and Alipay. "The government played the timing very well in terms of the policy to attract people to use mobile payments," says Au. "That's why in these three years there was tremendous change [in this sector]."
Health in focus
If anything has put Macao's adoption of technology to the test, it is the ongoing global health crisis. At the dawn of the pandemic in 2020, the region was among the first to implement a "health code" system, which took the form of a simple web app, where residents input their health status and travel history. The website generates a colour-coded QR code, depending on the information provided. These days, most hotels, restaurants and public facilities require visitors to show a "green" code for entry.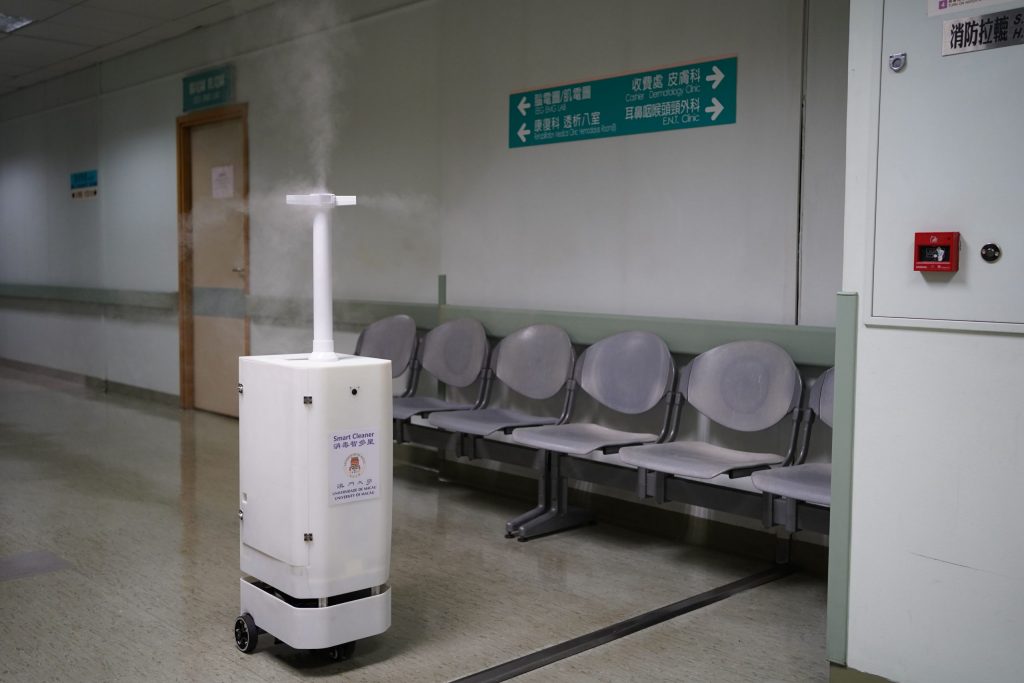 The government has continuously added new features to the system since its implementation. When borders reopened with the mainland late last summer, for example, the web app rolled out updates so it could be recognised by the neighbouring Guangdong region. Another round of enhancements displayed vaccination statuses (including the date of inoculation and type of jab) after Macao's inoculation drive commenced. And when the government mandated several rounds of mass Covid-19 testing earlier this year, the health code played a crucial role in informing residents of their test results.
In November, the Health Bureau called upon public medical institutions to trial a new health code mobile app, which harnesses geolocation. According to Health Bureau Director Alvis Lo, location-tracking remains optional but will help the government with contract tracing efforts in case of a domestically transmitted infection. Smartphones store personal data locally, and the bureau does not upload the information to its database, assures Lo.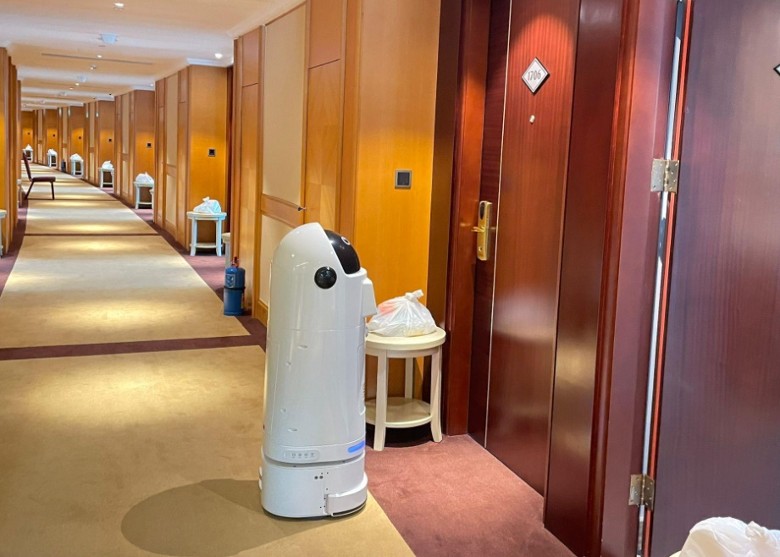 The Macao Government Tourism Office has also upgraded hotel quarantine facilities with technological solutions. At the Treasure Hotel, next to the airport, for example, robots take body temperature, clean facilities, and distribute meals to minimise physical contact between staff and international arrivals. Other medical observation hotels expect to add the same enhancements in the coming months.
However, Zhang, of MUST, hopes more can be done, especially when it comes to preparing for the next pandemic. "Macao needs to have an infectious disease prediction or prevention network," he suggests, noting that scientists across Guangdong Province are already working on a data-driven system to anticipate future pandemics.
"We need to be prepared. That's why I think we are currently using some machine-learning approaches, along with data, to try to establish something similar."
A Digital Divide
In an increasingly digital world, concerns about accessibility and equality remain paramount. Without proper precautions, a "smarter city" could disenfranchise those who have limited access to technology, such as seniors and those with disabilities.
Au, of the Computer Chamber, also serves as the president of the Au Hon Sam Charity Association, which supports seniors. He warns that society should be mindful not to leave anyone behind. "When you are [making] policies on technology, you have to consider minorities as well," he says.
Wong, of the Smart City Alliance Association, agrees. He says the city needs to establish outreach programmes to teach older residents how to use increasingly indispensable equipment, like computers and smartphones, and navigate ever-growing features.
Some worry a heavier reliance on digital tools could also encroach on privacy. Sharing sensitive data like banking information, health status and location could expose users to a host of vulnerabilities, such as data breaches, identity theft, online scams or surveillance.
Macao's privacy policies resemble those in Portugal, which are in accordance with European Union legislation. "The purpose of the Macao data privacy legal framework is to ensure that the processing of personal data is carried out transparently and with strict respect for an individual's privacy," wrote Macao-based Bruno Nunes, a managing partner at BN Lawyers, in a report for privacy and regulatory research platform DataGuidance.
Wong believes Macao's privacy laws are "good enough" to alleviate security concerns. Existing regulations do not allow authorities to collect information without the user's consent unless in special circumstances, such as disease prevention measures.
Macao 2.0
Macao's next Five Year Development Plan (for 2021-2025), which has just finished the public consultation stage, outlines five key goals for the first half of the decade. Among them, the government describes the "construction of a city with ideal living conditions". No doubt, technology will play an integral part in achieving this ambitious goal.
Macao has already taken steps to position itself as a forward-thinking city on the global stage, providing a platform for like-minded governments and business leaders to converse and collaborate. This month, for instance, Macao hosted its first tech convention: BEYOND Expo. Having taken place at The Venetian Macao, from 2 to 4 December, the
in-person event served as the conclusion to the Expo's month-long virtual conference, where Foxconn CEO Terry Gou made an appearance.
From Alibaba to Huawei to ByteDance, BEYOND welcomed over 500 exhibitors from 120 countries to discuss the future of technology, smart city solutions, innovative inventions, green solutions, infrastructure and much more. Organisers hope the event will become a permanent fixture on the city's events calendar and a must-attend conference for industry leaders across the globe.
Meanwhile, Macao Chief Executive Ho Iat Seng recently announced plans to develop Concordia Industrial Park into the city's first science and tech hub. The proposed infrastructure will cover 120,000 square metres of land in Coloane and house the city's first data centre. He also revealed that Macao's first set of 5G licenses will be issued as early as next year, paving the way for the next generation of telecommunications services.
In the past year alone, telecoms provider CTM has invested nearly MOP 625 million (US$78 million) to implement local 5G network infrastructure with plans to invest a total of MOP 2 billion (US$250 million) in the next five years. A 5G network promises higher bandwidth at low latency – meaning faster and more reliable internet connection speeds – which should propel concepts like autonomous cars, virtual reality and remote surgery.
Experts believe Macao has the potential to become a "smart city" in coming years, but needs to prioritise public health and the environment while exploring possible services and solutions. When discussing necessary improvements, Zhang suggests incorporating technology that can improve often overlooked, but crucial areas, such as waste disposal, pollution monitoring and disaster prevention – all particularly important in the face of climate change.
He recommends setting up a dedicated advisory counsel to help government officials make informed decisions related to technology policies. "That is why you need to have a progressive [government] and you need to have plans, otherwise we may not be able to take advantage of the resources we have."