Three years after the central government authorised Macao to manage 85 sq km of waters, the Medium‑to‑long‑term Plan for Usage and Development of the Waters of the Macao Special Administrative Region (2016–2036) was formulated in August 2018. Divided into 12 chapters, the Plan elaborates on the current situation of Macao waters and provides guidelines for future development. We recently sat down with Mi Jian, deputy head of the working group and the new director of the Policy Research and Regional Development Bureau, to understand the aims and objectives of the Plan.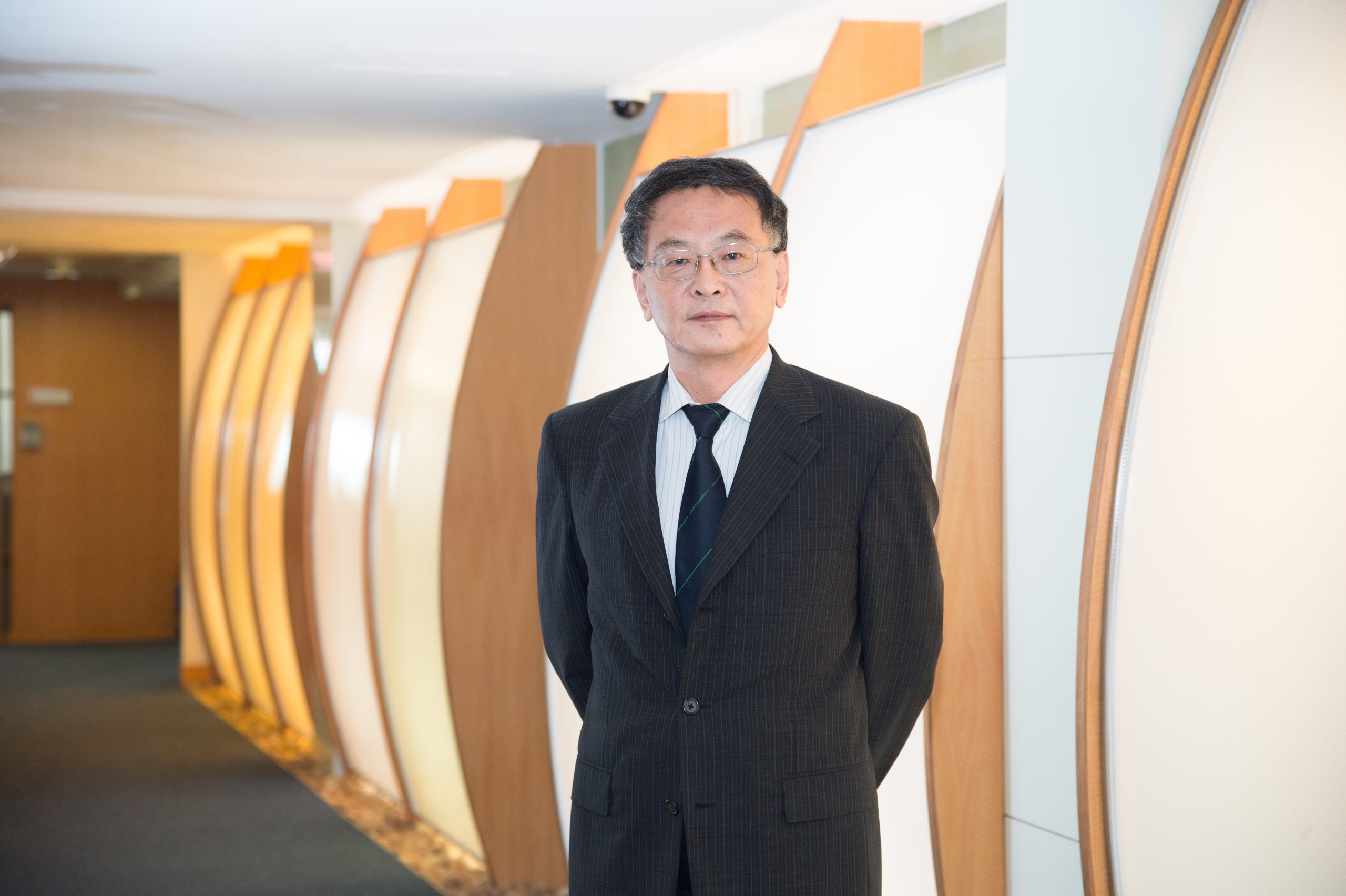 How does the Plan benefit the overall development of Macao?
We want to make sure that the Plan will be instructive and significant to the future development of Macao, therefore, we need to take the overall situation of Macao into consideration – this means two things. First, we need a comprehensive plan for land and marine development. As you may know, we are also working on the Urban Development Strategy for Macao, and we have to make sure the Plan integrates with this master plan. Theoretically, the Plan is an important part of master plan, and overall planning for land and marine development is pivotal.
Second, we have to take into consideration the overall development and all aspects of Macao society, such as politics, economics, culture and people's livelihood, along with the expectations of the central government, which is to position Macao as "One Centre, One Platform," and to maintain a moderate and diverse economic development of the city. Meanwhile, we are also mindful of the constant yearning for a beautiful living environment among Macao residents.
We also have to take a responsible approach, meaning, we need to have academic standing, and a genuine understanding of Macao's waters. Based on this understanding, we think carefully about balancing Macao's long‑term social development and the preservation of its natural environment. We cannot reclaim area that is not suitable for reclamation and damage our precious water just because we want to expand our living space.
The Plan aims to achieve various short‑, medium‑ and long‑term goals. Can you explain more on them?
The short‑term goals of the Plan, set to accomplish in three to five years, are to solve the key problems that affect people's livelihood. These include transportation, environmental protection, disaster prevention and public leisure places, because Macao is small and people need more space for recreational activities.
We have proposed an external circular path that would be built along shoreline of the Macao Peninsula to tackle the traffic problems.

Mi Jian
For transportation, we are now working on the Urban Development Strategy of Macao, in which we have proposed an external circular path that would be built along shoreline of the Macao Peninsula to tackle the traffic problems. It would start from Portas do Cerco (關閘口岸), and down the Avenida Norte do Hipódromo (馬場北大馬路), Avenida da Ponte da Amizade (友誼穚大馬路), through to Macao Science Centre at the southern edge, then A‑Ma Temple, Inner Harbour, Fai Chi Kei (筷子基), and back to Portas do Cerco.
However, we have to consider cancelling the section along the Inner Harbour due to multiple factors, such as the nearby fairways and water facilities. This will eventually make the external circular path like a flipped 'C' instead of a full ring. As for Portas do Cerco, we all know that it is highly vulnerable to bad weather, so we also contemplate whether it is possible to build a transportation hub in that area. We have a preliminary plan and a conceptual design, to which the central government has preliminary approved. Now, we are preparing more supporting data to submit to the central government. Once they are approved, we can proceed with the project.
The mid‑term goals, simply put, aim to forge a path for Macao's future development in five to ten years. Right now, Macao has a land area of 30.4 sq km. If we add all the reclamation land (Zones A–E) to the existing land area after their completion, the total land area of Macao will grow to 35 sq km. But Macao's population has already reached 650,000 and the city is very crowded, especially in areas such as Iao Hon (𧙗漢) on the Peninsula.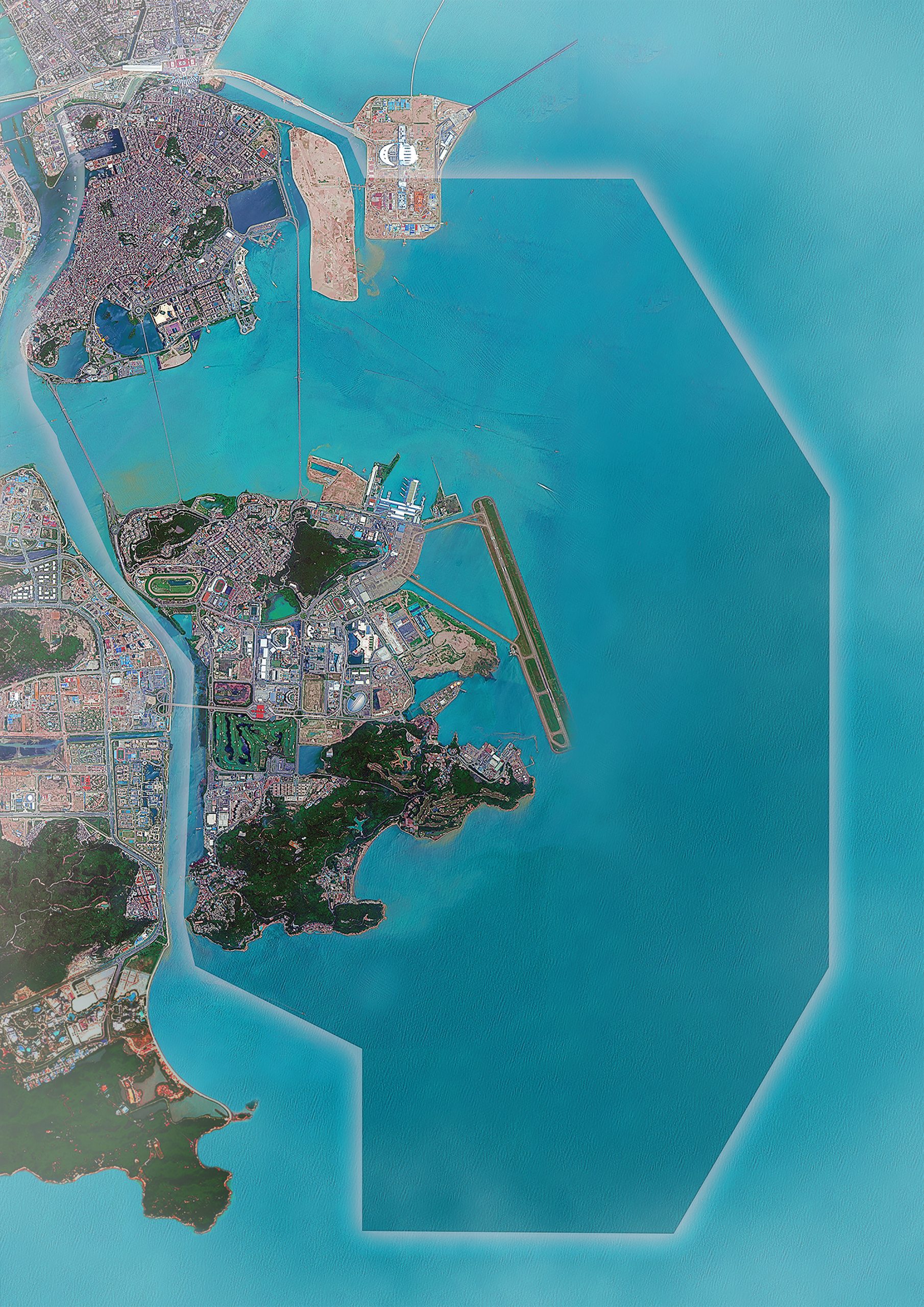 We have invited a lot of experts to Macao to study its current situation, and all of them agreed that the city needs new spaces for future development. The central government also agreed with this at a certain level; however, for the sake of ecological development, China has issued a nationwide halt to all reclamation projects, including those in Hainan, Hebei, and Qingdao. We can't say for sure whether China would allow Macao to expand its tiny territory, but we can still propose our plans, our requests, for approval.
We also proposed the notion of a 'fourth space,' which was put forward in the Urban Development Strategy. It would open up new space for development after the three natural spaces of Macao Peninsula, Taipa, and Coloane.
Theoretically, we would have the fourth space inside Macao waters, but after careful investigation into Macao's fairways, we found that only 12 sq km out of Macao's entire waters is available for development, and after deducting Zones A–E, there is only eight sq km left, and they are really scattered. Large‑scale reclamation is impossible. 
The long‑term goals, which is set to accomplish in 10–20 years, is to integrate Macao's development with the national development strategy and to realise Macao's maritime economy. Macao is a coastal city, and it relies on the sea to build connections with the outside world. This is how it become a cosmopolitan city with distinct features. So, our future will be tied with marine development. 
If our fourth space can be realised, it will be located at the maritime area of the south of Coloane, which is near Huangmao Island, with water as deep as 13–16 metres, making it possible to accommodate cruises and thus maritime travel. Macao waters are too shallow, with only a small area as deep as 5 metres, and cannot accommodate big ferries. 
Our fourth space, together with Huangmao Island, and Gaolan Port at our west, will form a 'maritime golden triangle,' as Huangmao Island will support passenger transport and Gaolan Port will support freights. This can help promote Macao as the trade and cooperation platform for China and Portuguese‑speaking countries. The maritime golden triangle and the coastal city cluster (comprising Zhanjiang, Beihai, Macao, Zhuhai, Zhongshan, Shenzhen, Hong Kong, Xiamen, Fuzhou and so on) are envisaged to be a core zone of greatest potential, vitality, and capacity for innovation.
How does the Plan contribute to Macao's participation in the Greater Bay Area (GBA) and the Belt and Road Initiative (BRI)? 
I believe the Plan has significant meaning for Macao's participation in GBA and the BRI. Since we obtained management right to our waters in 2015, the Plan now offers us an advantage in the development and construction of the GBA, as we take careful steps to achieve our goal of promoting cooperation with other member cities. 
Secondly, the Plan provides us with a safety net to participate in the GBA Initiative, because it aims to promote regional cooperation and has taken the country's development strategies into consideration. As to how to manage and regulate it, we already have preliminary ideas. It works the same for Macao's participation in the BRI. 
Who are the experts participating in the development of the Plan?
Since the Working Group on the Medium‑to‑long‑term Plan for Usage and Development of the Waters was set up in 2016, we have done a lot of work which hasn't been officially announced yet. The experts who participated in the planning can be divided into two categories: mainland and local. First, we have invited experts from scientific research institutions outside Macao to participate in it, such as the State Oceanic Administration and the Pearl River Hydraulic Research Institute. These are top‑notch scientific research institutions related to water transport within the GBA. They helped us do a fundamental investigation and, based on the findings and our input, created a fundamental proposal for our reference. We also worked with the Ministries of Transport and Water Resources.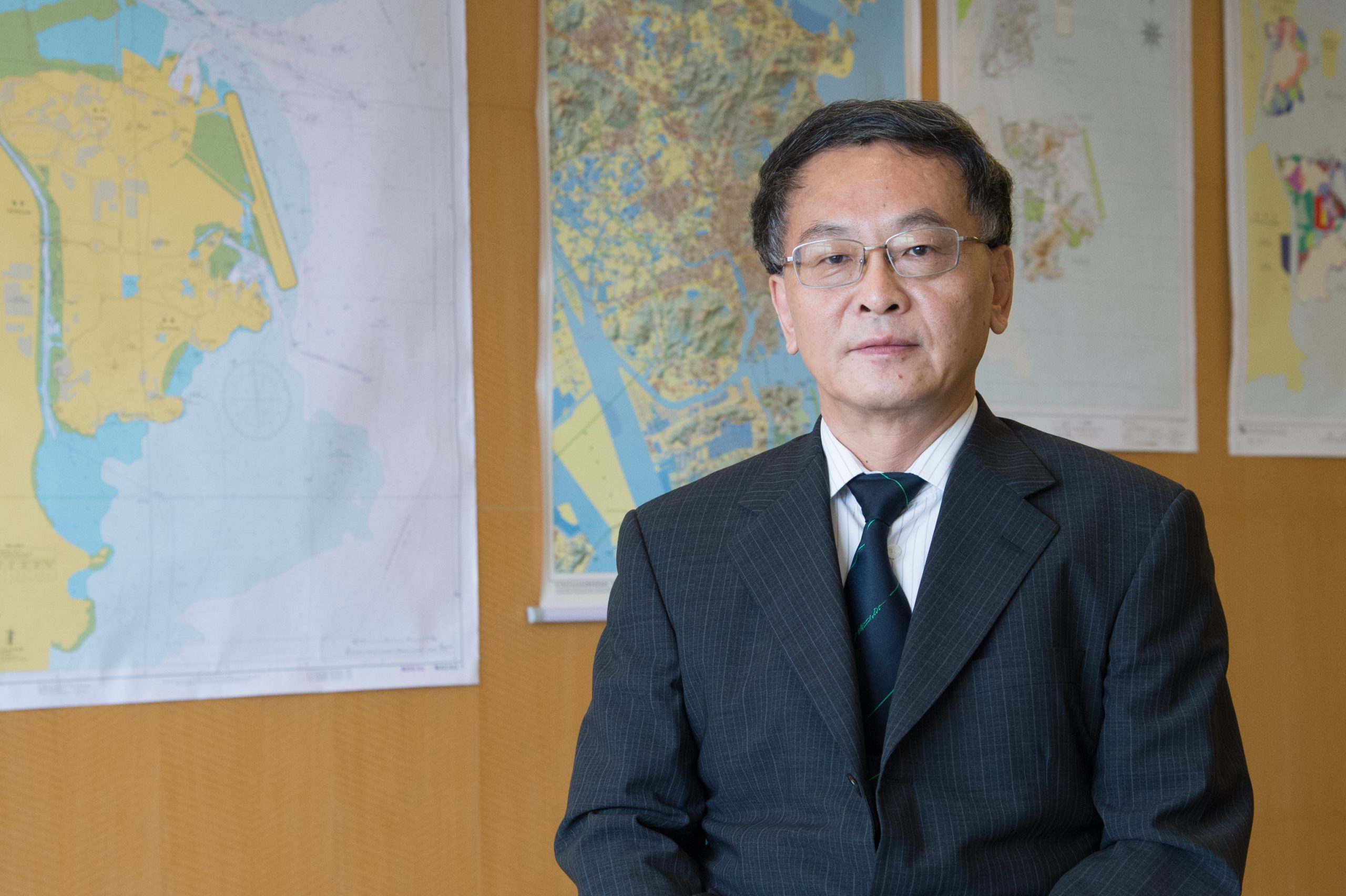 From there we invited four experts – who are also the secretaries of the institutions – to be our consultants, and they have been really supportive. We let them review our reports and give feedback, which will be very useful for us in the future, when we seek approval from the central government for our Plan.
Meanwhile, we also worked with experts and scholars from University of Macau, Macau University of Science and Technology, and other relevant institutions in Macao. They helped us conduct research and investigations. We hosted rounds of discussions to receive feedback from several dozen local community associations, as well as relevant government departments such as the Marine and Water Bureau and the Land, Public works and Transport Bureau.
We have basically completed the Plan, and this is thanks to the support and participation of various experts and scholars, and all relevant associations and government departments. 
Is there any way for the general public of Macao to become involved in the Plan?
We have consulted a lot of local associations to receive feedback, and I believe the local associations can represent Macao residents at a certain level, so in this way, we have heard opinions of local residents. We thought about conducting a public consultation, but we believe that people should have a genuine understanding of the planning first. 
Right now, I don't think many people understand the condition of Macao waters thoroughly. They all know that we have been granted 85 sq km of waters but what are the details in it? No one can say clearly. The maritime area is not just sea water, it also comprises water courses, waterways, underwater facilities, flood discharging, landfills, and four ports. If people are not aware of this complexity, they can form a lot of opinions that may not be very helpful. I believe we should invite public opinions after we have conducted a very responsible and scientific planning, to ensure a better effect. And when this is going to happen depends on the government's arrangement. 
The planning involves a high level of professionalism, and we have tried our best to obtain opinions from different social aspects. Recently, we held two conferences, the first on urban planning strategy and the second on marine planning. During the Macao International Conference on Marine Administration, Utilisation and Development, we saw the participation of 47 guest speakers, including five fellows from different academies, and the leaders of Chinese government departments. Meanwhile, we also invited people from different social aspects in Macao to participate in it – this is how we spread the information of Macao waters and our planning to society. 
Since Tyhoon Hato, Macao citizens have become very concerned about the measures for flood prevention. Are such provisions included in the Plan?
Disaster prevention is always our top concern and the damage done by Typhoon Hato last year makes it an even more pressing issue. Therefore, we devoted an entire chapter in the Plan to marine disaster prevention, which includes short‑ and long‑term planning. For instance, we actually thought about implementing integrated traffic planning that would include building flood walls, optimising traffic systems and fairway safety around the Inner Harbour area. Ultimately, we discarded this idea: once the construction of the flood gates at the area begins, we will have no reason to build flood walls which serve a similar function. 
On the other hand, the Inner Harbour area is really complicated because it is an old district. It has a very complex underground network, and above ground there are harbours and interlacing streets and roads. That's why we have decided to build a reversed‑C traffic route and rely on the flood gates to deal with the water problems. As for Portas do Cerco, it was severely flooded during Typhoon Hato. The proposed transportation hub there would be designed to solve the problem by preventing the entry of the next flood. 
We also aim to solve the problem of waterlogging caused by rainstorms by building rainwater sump pumps and box culverts. That's how we optimise the drainage system in the short term. Moreover, maritime disaster prevention, risk evaluation system, improving disaster emergency response cooperation mechanisms, and advanced warning and forecasting systems are also included in our planning. Macao residents will see the result in the future.