Last Updated: 9 October 2020
Nothing stops Dr Catarina de Oliveira Paulo from trying to save lives. Just like a real hero, no obstacle is too big for the former Macao resident and no place is too far.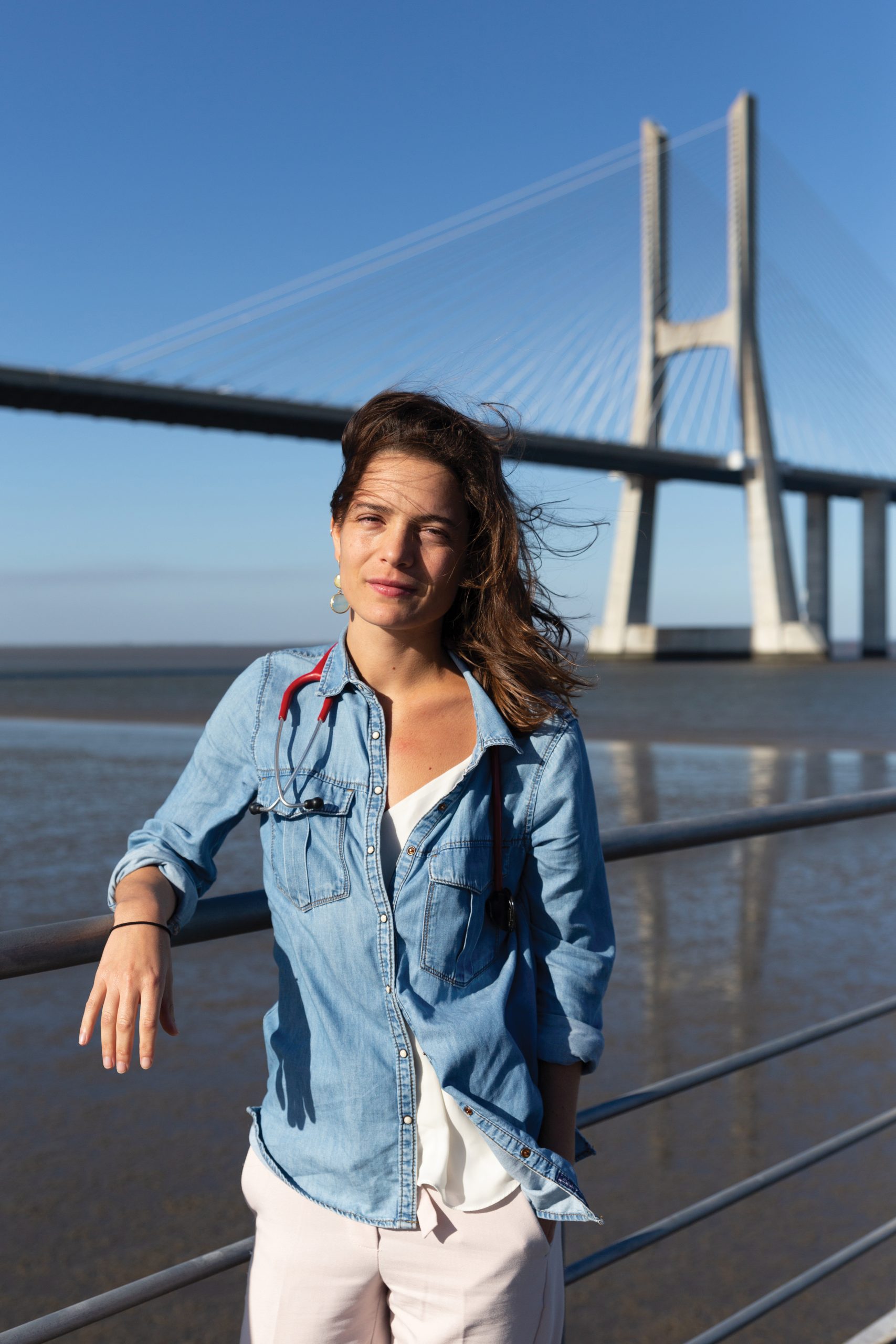 If COVID-19 has taught the world anything over the past few months, it's that all medical professionals are heroes. One such person is Dr Catarina de Oliveira Paulo, a woman who was born and raised in Macao but now, after spending many years practicing as a doctor in Porto, Portugal, is starting work as a doctor in London. This is a medical professional who, on the face of it, has no fear and travels to some of the most dangerous places in the world with just one intention in mind: to help as many people as she can with both her medical expertise and her already extensive life experience. And she's only 33 years old.
Dr Oliveira Paulo, who prefers to be known by her nickname of 'Kika', was at the heart of Portugal's fight against COVID-19 until her move to London just a few weeks ago. But prior to the pandemic, she's travelled to all corners of the globe to help people who are dying of malaria, injured in vicious storms, stuck in terrifying refugee camps or stranded in boats while they flee war-torn countries. This former Macao girl is dedicated to saving lives – but she just sees it as 'doing her best' for other people.
Throughout her life, Dr Oliveira Paulo has enjoyed a strong connection with Macao. She says her mother and grandparents moved to the city from Portugal when her mother was just 14 years old. "My mother," she says, "later met my father in the city – so I was planned, conceived, born and raised in Macao. And despite the fact that I moved to Lisbon to study medicine in 2005 and also the fact that I've been living in Porto, in the north of Portugal, over the past 10 years, I still think of Macao as my home."
The devastating Boxing Day tsunami of 2004, in which more than 230,000 people lost their lives in Indonesia, India, Sri Lanka and Thailand, inspired Dr Oliveira Paulo, then 17 years old, to pursue a medical career. She says that during her teenage years in Macao, she wanted to become a 'marine biologist or a veterinarian'. "However," she says, "in my last year of school, my family and I spent the Christmas of 2004 – as we often did when I was growing up – in Phuket, Thailand. We had so much fun that my two sisters and I convinced my parents to extend our stay at the resort." Dr Oliveira Paulo says her parents tried but weren't able to stay longer as their hotel was full, so they flew home instead. "We landed in Bangkok at midnight on 26 December, just hours before the tsunami hit Phuket. We could have still been there had that hotel not been full. The tsunami left behind total devastation and sorrow. I was in shock. It was right there and then that I decided to become a doctor – and I did."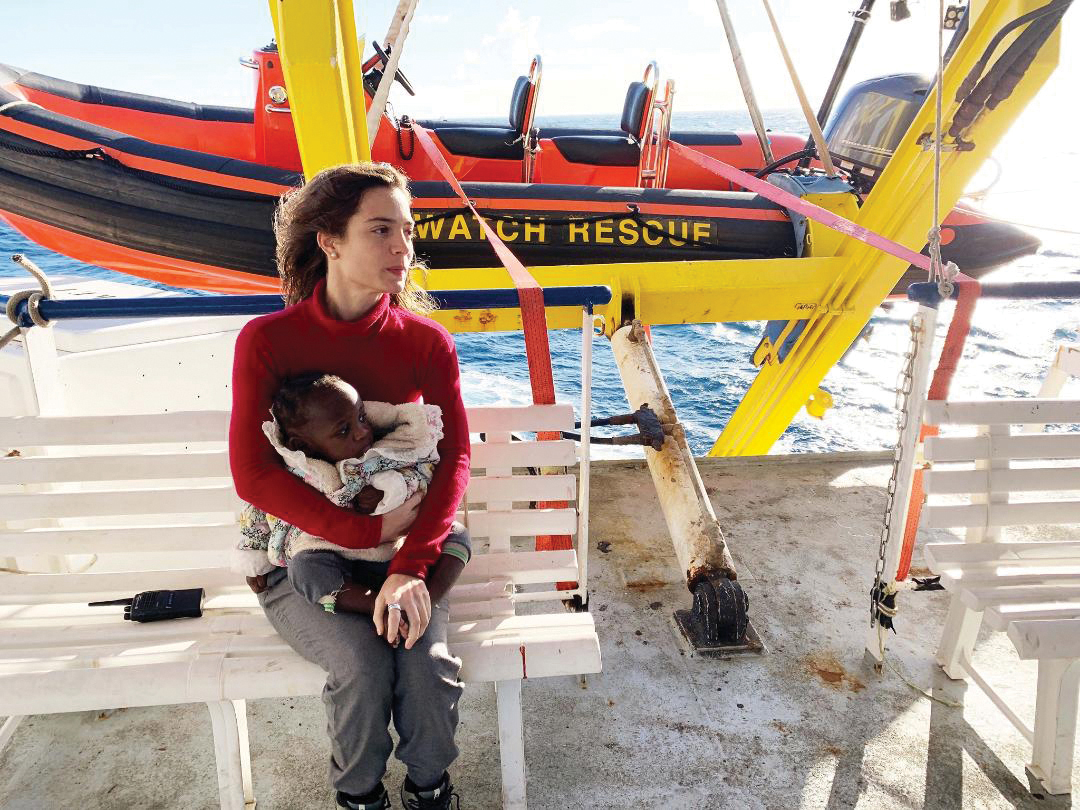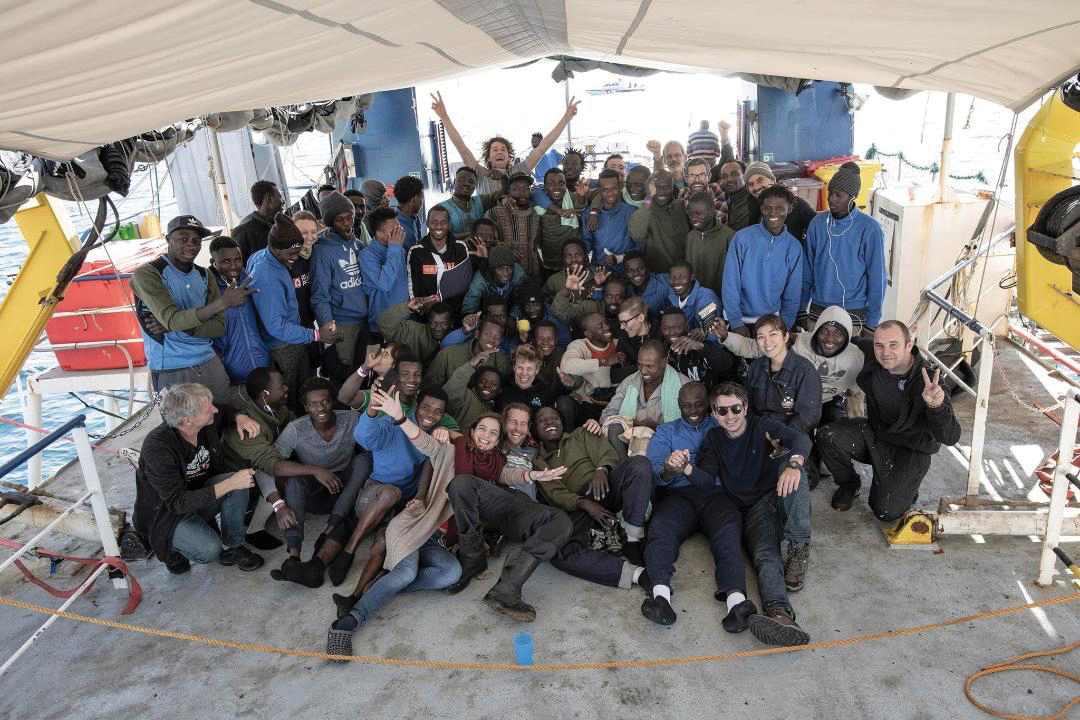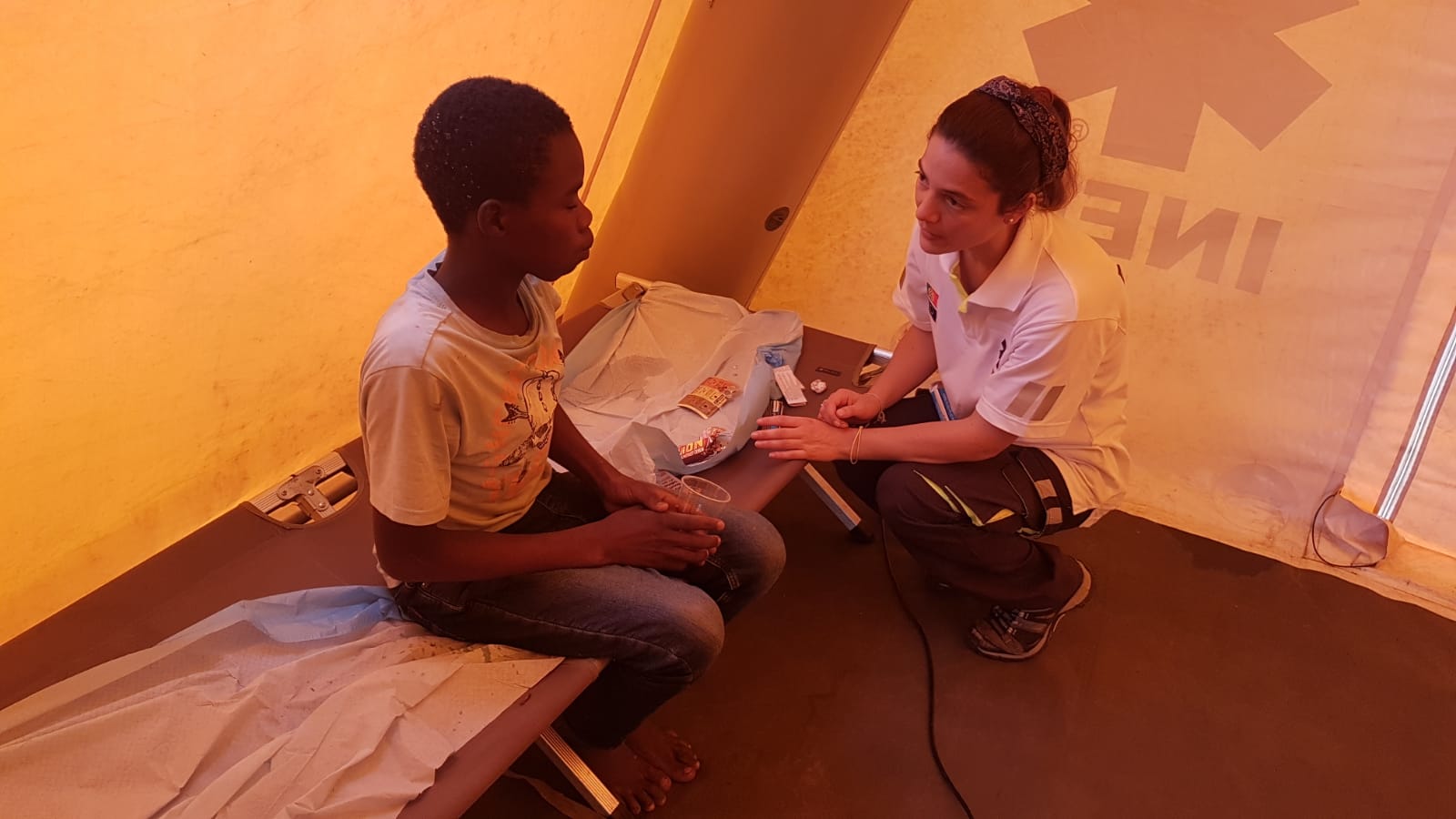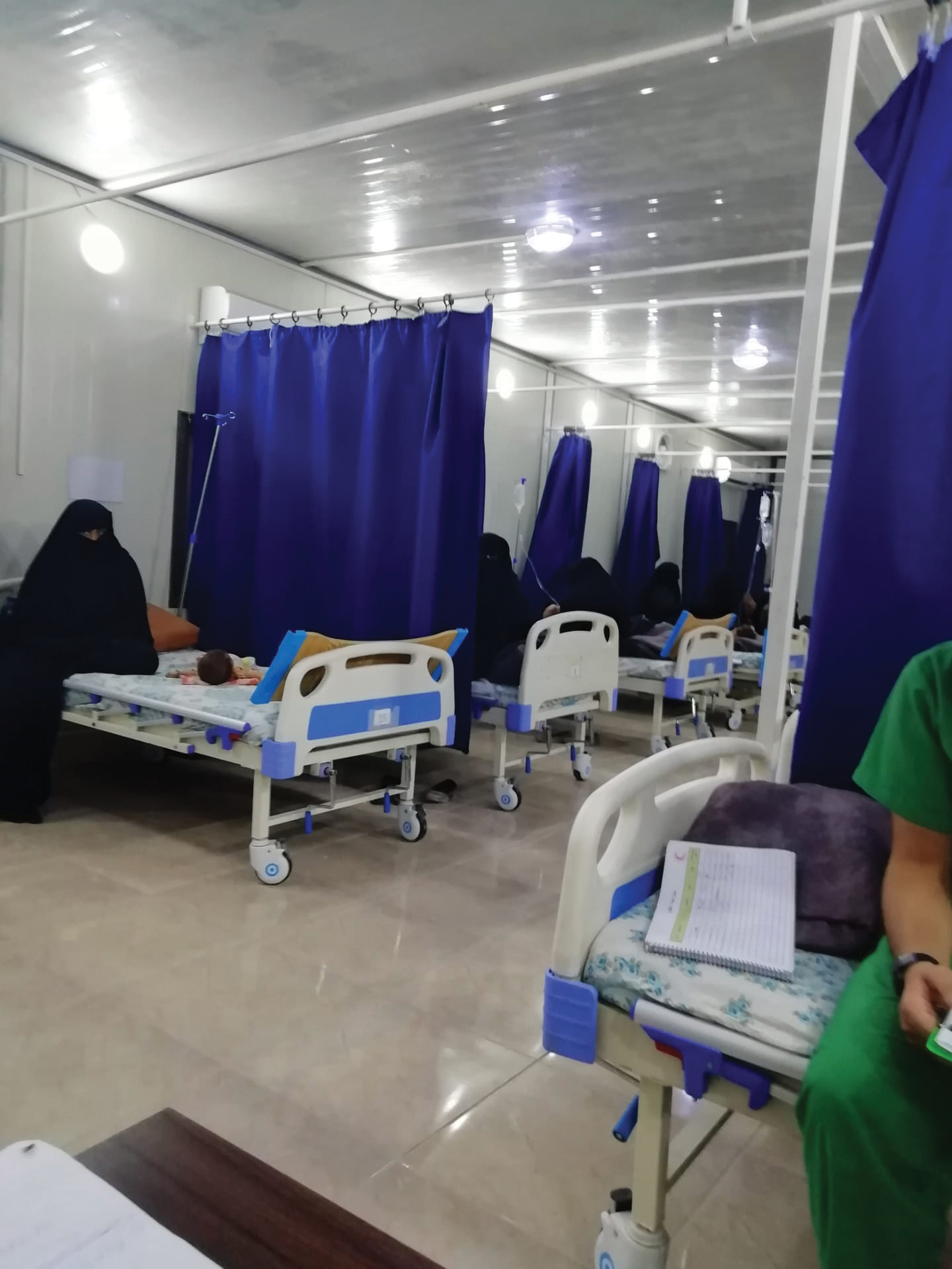 In 2005, Dr Oliveira Paulo moved to Portugal and undertook her medical degree at the University of Lisbon. Immediately afterwards, in 2011, she joined International Medical Assistance (AMI), a Portugal-based NGO that organises emergency and development missions for medical professionals in poor countries. She says: "Just as I finished my degree and before my medical residency in Portugal, I applied to go to the interior of Brazil on a mission with AMI. I was accepted and I absolutely loved it." The doctor says she worked for a few months in a poverty-stricken area in the northwest of the South American country, dealing with all sorts of cases, from people with diseases to victims of violence. "Brazil is a country full of disparities," she says, "but I felt at home."
The seeds were sown in Brazil: Dr Oliveira Paulo knew how she wanted to spend her life helping others. In 2017, she took unpaid leave and applied to join Doctors Without Borders – known in French as 'Médecins Sans Frontières' (MSF) – a humanitarian medical organisation of French origin that's known for its work in conflict zones and in countries affected by disease. Dr Oliveira Paulo passed an exam and got a job with MSF as a specialist in infectiology, which deals with the diagnosis, management and treatment of infectious or contagious diseases. "This allowed me to work with very sick patients," she says. Her first assignment was in South Kivu province, an area in Africa's Democratic Republic of the Congo where malaria is endemic. She admits she was thrilled to be working out in the field but she also says this is when she 'had to grow up'. "I left Portugal as an idealist," she says. "And I soon changed. I was not affected so much by the deprivation I encountered because I'd seen that in Brazil. But I felt that MSF was too big an institution for me to have a voice in. It wasn't what I thought it would be and I eventually felt that I would make more of a difference working at a regular hospital back in Portugal."
Dr Oliveira Paulo prepared to return to Portugal in December 2017 but fate had another twist in store. "The migrant crisis worsened in Europe," she explains. "Migrants were fleeing Africa and were trying to find refuge in European countries. Italy did not allow those leaving Libya, travelling across the Mediterranean Sea and seeking shelter to disembark at their ports." 'As it happens', says Dr Oliveira Paulo, a friend had recommended her to Sea-Watch, a German non-profit organisation that conducts civil search and rescue operations in the Mediterranean. She first joined in July 2018 for three weeks and returned in January 2019. "My life was changed again. This was a dedicated international voluntary team who worked together to save lives on the high seas."
Dr Oliveira Paulo says she was part of the Sea-Watch team 'not just as a doctor but as a person too' with 'lots to contribute'. She went back just in time to switch with a previous team who had worked throughout the Christmas period on the boat which had 32 'guests' on board – the name they gave to the rescued migrants. "We were able to disembark our guests into smaller boats in the middle of the high seas," she says, "and we couldn't dock them in Malta or any other port so we just stayed in the boats with nowhere to go. Some of the guests feared we were going to return to Libya so they jumped overboard because they were so afraid of going back to a country torn apart by civil war. We got them back in and waited until early last year when Italy opened its borders. It was a historic moment. We all cried. Then other countries followed, including Portugal, which made me proud. Over the past year or so, I've visited some of the guests in Portugal. They're doing well."
The experience that Dr Oliveira Paulo had as part of Sea-Watch shaped her, she says, 'as a person, doctor and woman'. She quickly finished her final exams in Portugal before flying to Mozambique in March last year, just after Cyclone Idai had struck the Portuguese-speaking African country, killing more than 1,300 people. She was part of a team organised by both INEM, a Portuguese Ministry of Health agency responsible for coordinating and providing emergency medical services – including doctors and paramedics – and Health4Moz, a Portuguese organisation dedicated to providing humanitarian assistance to the country. Here, she put her medical knowledge to the test as she helped countless people who had been injured during the cyclone or in the devastating floods that followed.
Then came Dr Oliveira Paulo's 'scariest mission yet'. She joined a mission co-organised by CADUS, a German charitable aid organisation and Kurdish Red Crescent, an NGO that provides medical care and aid for refugees mainly operating in the Autonomous Administration of North and East Syria, and travelled to the al-Hawl refugee camp in Syria, which is close to the Syria-Iraq border, again as an individual medical volunteer. The camp hosts more than 75,000 people – mainly women and children – who have been displaced from territories which are occupied by Islamic State groups. She says that she was stationed in one of the field hospitals as a medical coordinator. They treated everyone in the camp including the women from a part of the camp called The Annex, which holds many foreign women who are the wives of Islamic extremists. "I was genuinely scared when I arrived," she confesses. "At one point, a young Russian girl pointed at me and said 'die infidel. Just die'. A lot of the women in the camp would get together to sabotage the work we were doing. But we helped care for the women as best we could. As a woman myself, I have never felt as strong as I did there."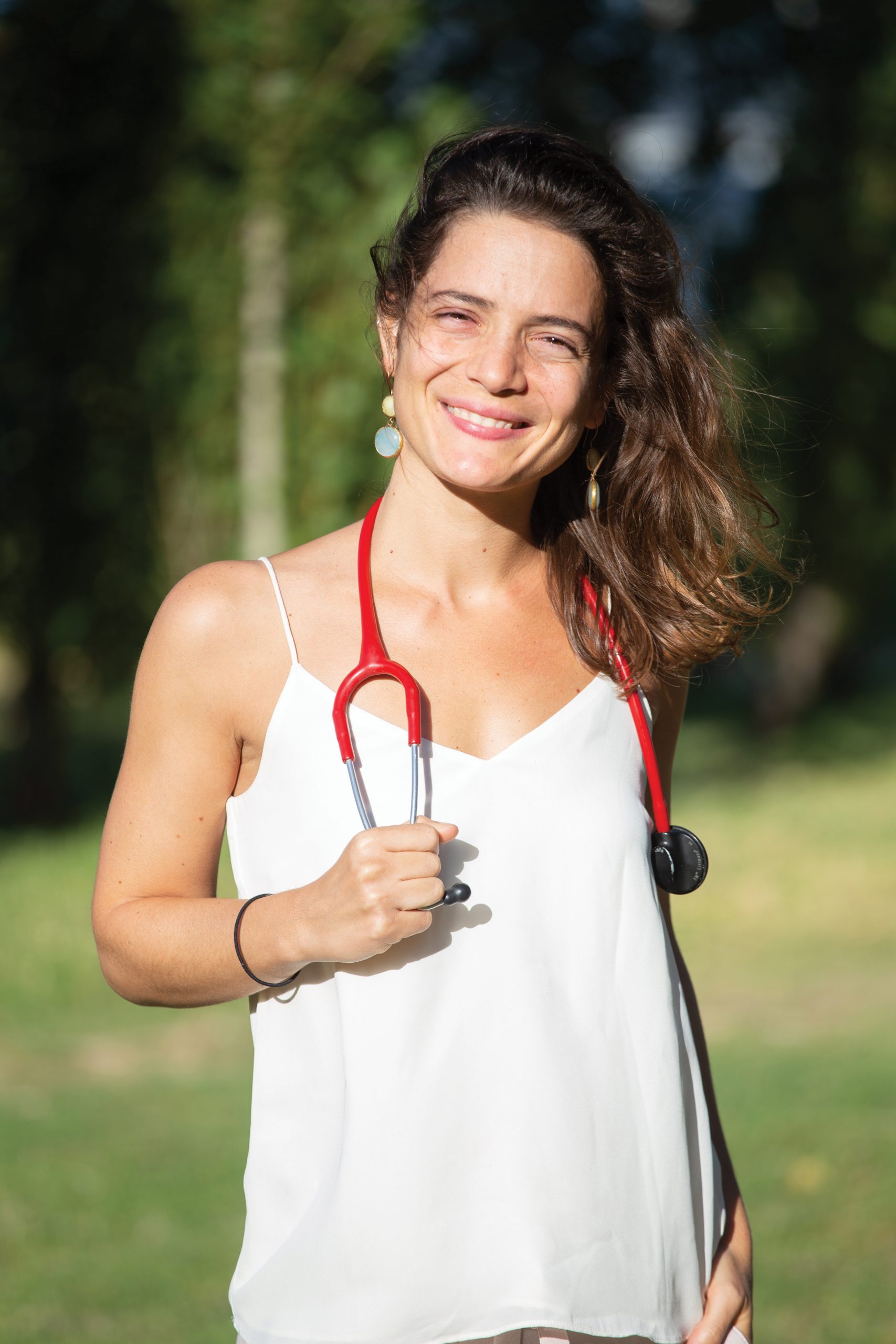 In a Syrian camp, a young girl pointed at me and said 'die infidel'. But I helped care for the women in that camp as best I could.
Towards the end of last year, Dr Oliveira Paulo returned to Portugal. And then came COVID-19. As we went to print, more than 65,000 cases of the coronavirus had been registered in the country along with more than 1,800 COVID-19 deaths. And Dr Oliveira Paulo was there on the frontlines in Porto for months. She says: "I was working incredibly long hours alongside my colleagues. Some shifts lasted for 24 hours." She says she dealt closely with people who were dying in hospital but she does not go too deeply into the stressful and upsetting situations she encountered every day. "It was exhausting," she says, "but it was necessary work and I'm glad to be of service to my second home during these difficult times. I must admit I was proud to see how Macao has handled the situation."
Over the past few weeks, Dr Oliveira Paulo has moved to London. "I just felt I needed a more permanent change in my life," she explains, "one that would allow me to grow and experience all I still have to discover. I did the interview with the Royal Free Hospital of London, half expecting it would go nowhere. It was a real surprise when I got the call." The doctor went into two weeks of quarantine and started her new position last month.
Over just 33 years, Dr Oliveira Paulo seems to have lived an entire lifetime. She was once inspired to do good in the medical field because of the devastation caused by the Boxing Day tsunami. Since then, she's come to the aid of malaria sufferers in the Democratic Republic of the Congo, helped migrants in the Mediterranean escape their war-torn homelands, nursed people who were injured in a cyclone in Mozambique, cared for women in a terrifying refugee camp in Syria and now, after fighting COVID-19 in Portugal, she's doing the same in London. If anyone is an inspiration, it's Dr Oliveira Paulo, a hero in the truest sense of the word.
"My missions into other countries," concludes Dr Oliveira Paulo, "are not the most important things I've done. It's the education that counts the most – trying to pass down to other people a legacy of peace and understanding. I try to make people more accepting of others. It's not about just going somewhere, showing up and helping medically. That's just a temporary solution. We must look at the big picture. Only educating people can help us change the world for the better."