As a man who spends much of his time discussing the future of mobility, Patrice Meignan knows about flying cars. The French entrepreneur even has one displayed in his concept store, TheArsenale Macao, at an integrated resort in Cotai. This two-man self-driving quadcopter looks like an oversized drone. It's the XPeng X2, made by Guangzhou-headquartered XPeng AeroHT – Asia's largest flying car manufacturer.
While you can't buy it yet, Meignan says the carbon fibre X2 will likely be the world's first commercially available flying car. More specifically, he sees it as the up-and-coming ride-share of the air. A (very expensive) pick-up-drop-off service is summonable by a smartphone app.
Cars, design, fashion and media have defined 47-year-old Meignan since he was a teen. His collection of pop culture magazines – the likes of Dazed and Confused, The Face, and Brutus – grew huge. Meignan wound up publishing several magazines himself in the late-90s and early 2000s. Intersection – his lifestyle magazine merging automobiles with design and architecture – was a big hit with car lovers around the world. According to Meignan, the late fashion designer Karl Lagerfeld dubbed (now defunct) Intersection "The Vogue of automobiles."
Today, Meignan is best known as the founder of the ultra-luxury mobility marketplace TheArsenale. TheArsenale showcases and sells next-generation cars, boats, aircraft, motorcycles and more from what it dubs 'garages' in the US, the Middle East and Asia. TheArsenale Macao is the biggest, touted as "the most insane garage in the world".
It has just launched its fifth season with the tagline, 'We have seen the future.'
The Future of Mobility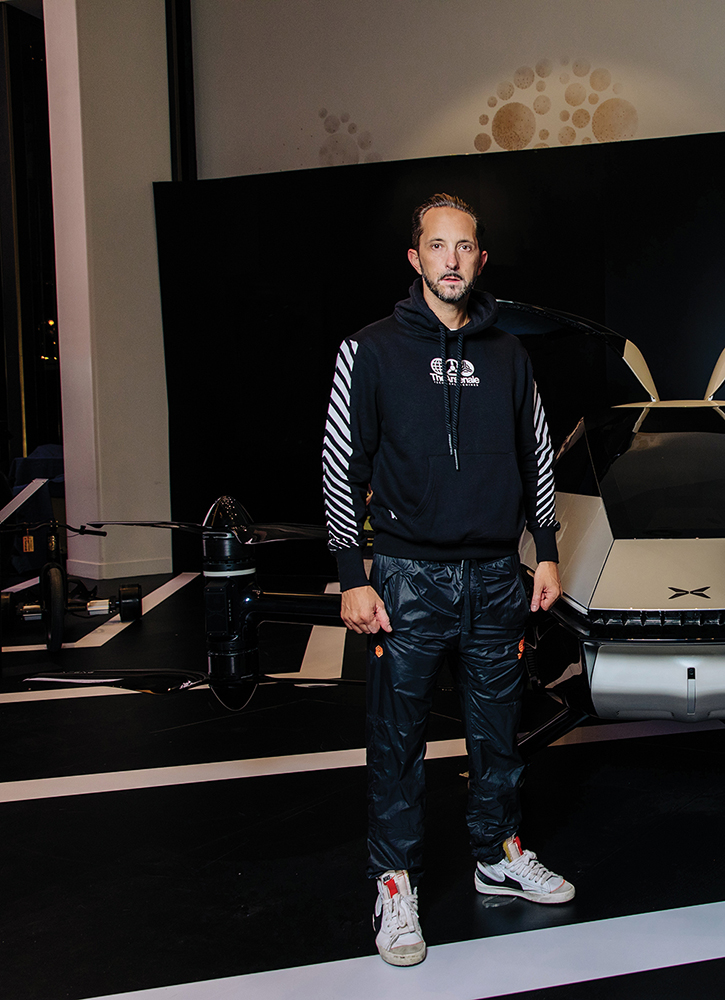 Based in Nice, France, Meignan started TheArsenale as a virtual store in 2015. He opened his first concept store four years later, in Miami, US. "About 20 years ago, it was difficult to just announce, 'I'm going to start a car company'," Meignan says. "But today, because of technology, it has become possible."
Shortly after his Miami garage opened, Meignan received an Instagram message from Melco Resorts & Entertainment asking if he'd consider doing the same thing in Macao. Meignan was intrigued. Melco flew him over and showed him the space they envisioned TheArsenale inhabiting in COD. It was massive. Two thousand and fifty square metres. Meignan recalls feeling inspired. "They had been visionary and saw what I could provide," he says.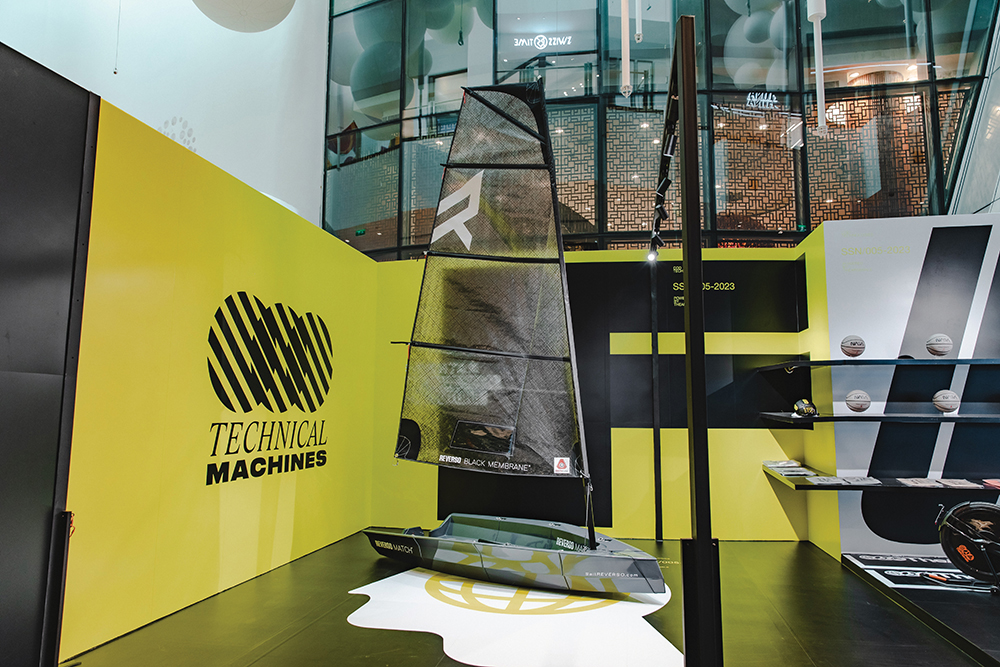 There and then, he transformed his hotel room into a makeshift headquarters – bringing over a team from France to help him realise Melco's dream. In just four months, TheArsenale Macao opened its doors to the public. Its first season admitted nearly one million people, between July 2019 and early 2020.
"My point is to show something incredible through a futuristic vision of design, culture and intelligence," says Meignan. "My most important metric of success is making people happy to discover and learn things. If people visit your space and leave with a smile, you're doing well."
Along with its concept stores, TheArsenale boasts a boutique creative agency that dreams up innovative advertising campaigns for car manufacturers. It recently used AI technology to digitally transform the humble Renault Twingo into a futuristic space, sea, and air über-vehicle.
Say hello to Season 5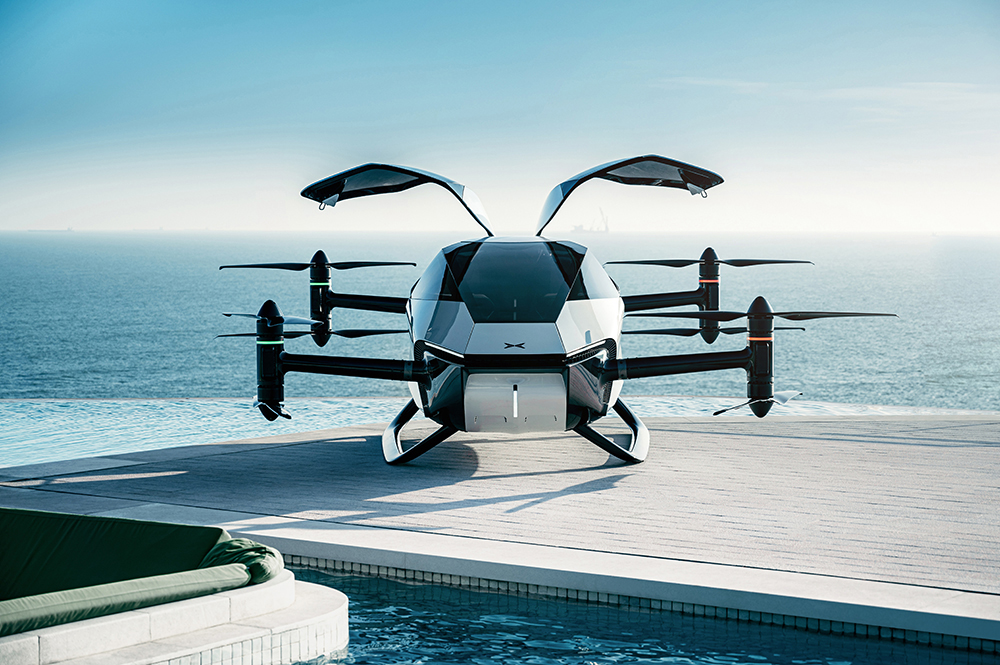 In the midst of its fifth season, TheArsenale Macao is brimming with an array of exclusive, cutting-edge vehicles you can actually buy. There's an Arc Vector, one of the world's fastest electric motorcycles; the snazzy Snoped snowmobile; a Sherp ATV; an MV Agusta motorcycle. Then, of course, there's the XPeng X2.
Meignan predicts people will be travelling in this electric vertical takeoff and landing (eVTOL) vehicle within the next five years. XPeng AerhoHT was launched in 2018 and started designing the XPeng X2 in 2020. Meignan hails the vehicle's two-year journey from concept to working prototype as "really impressive". Earlier this year, the X2 received a special permit from the Chinese government allowing it to conduct manned flights under certain conditions. It's the first eVTOL in the country to reach this milestone.
Not all TheArsenale Macao vehicles are brand new. One of Meignan's personal Season 5 favourites is a certified replica of the 2011 Renault F1 R31 raced by two-time Formula 1 (F1) World Champion Fernando Alonso. Meignan had been chasing this particular car for years. He finally got his chance last year, at a Parisian auction house. It's now for sale at TheArsenale for US$260,000.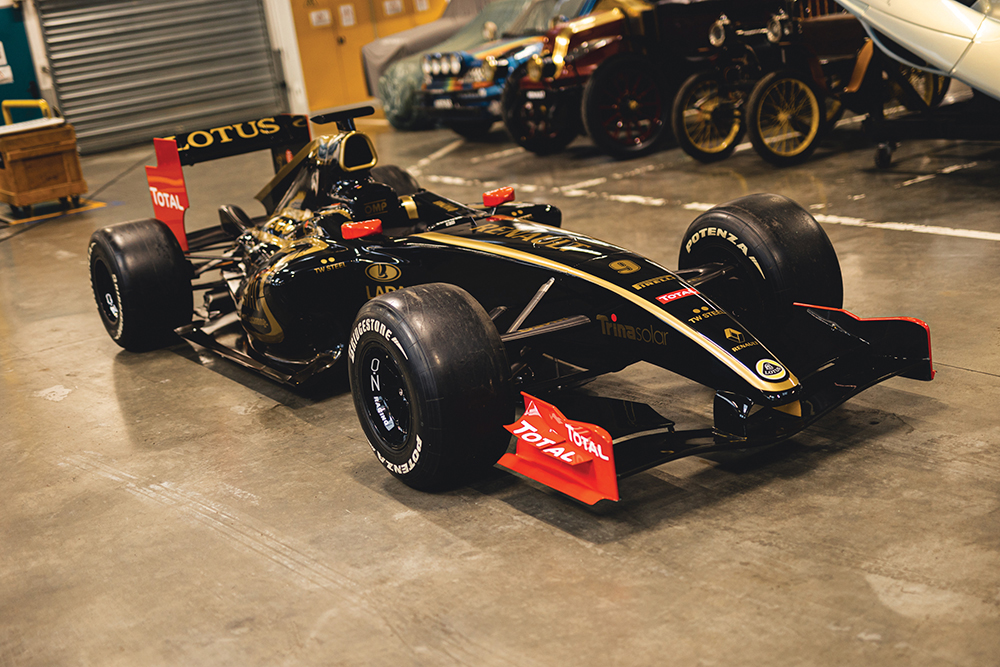 The new season took about a year to bring to life, says Meignan. Outfitting the store, choosing vehicles, building relationships with those vehicles' makers, convincing them it's a good idea to send their wares to Macao – all this takes time. "Overall, it's not about filling the space, but having the perfect story," Meignan says.
Many of TheArsenale Macao vehicles represent important technological breakthroughs – flying electric cars and powerful-yet-emissionless racing bikes, for example. They aren't just fun toys for the super-rich; you could say they're ushering in an exciting, environmentally sustainable future. Meignan says he's more interested in inspiring people through state-of-the-art machines than convincing them to part with their money: "I want younger generations to believe that everything is possible in life. That is the message I want to infuse in this new season."