Award-winning Macao filmmaker Tracy Choi always champions the city's local movie industry. Fresh off the back of a Macao International Film Festival and Awards win for 'Years of Macau', we speak to the director about style, scripting and government support.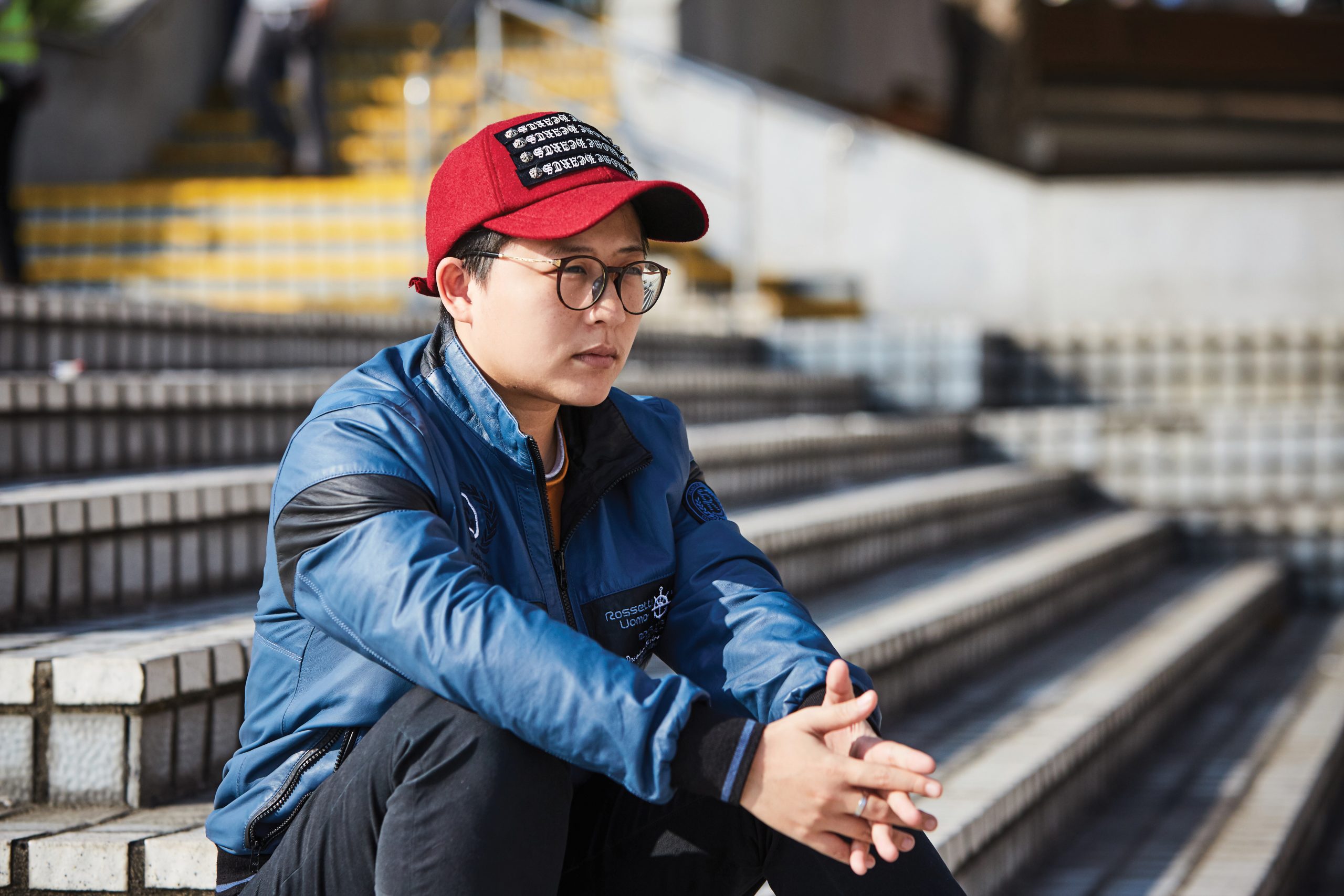 Macao may not be home to the world's biggest film industry but it does have a director who may have one of the industry's biggest hearts. Tracy Choi is passionate about filmmaking and she certainly loves her city and its representation on the silver screen. The 31–year–old, who was born and raised in Macao, has been a vocal supporter of the city's film industry over the past few years and she is always looking – along with other talents in the territory – to find ways to improve and grow the local movie scene.
Choi's movies often focus on gender and feminist issues, however she has an interest in many facets of life – particularly Macao life. The the filmmaker, who has studied film in Taiwan and Hong Kong, also has a penchant for creating documentaries, such as 2014's 'Farming on the Wasteland', which discusses a local female author. However, her big break was with her first feature-length movie in the director's chair, 'Sisterhood', a moving drama made in 2016 that is set during both Macao's handover of administration to China and 15 years later. It scooped the Audience Choice Award at the first edition of the Macao International Film Festival and Awards and also won prizes in Japan and Canada.
Since 'Sisterhood', Choi has been involved in a raft of projects in the region, however she's now fresh off another Macao International Film Festival and Awards triumph. At December's fourth edition of the event, her movie 'Years of Macau' was given the Cinephilia Critics' Award for Best Macao Film. Choi, however, would argue it is not so much her film – she had a more organising and supervisory role in the project, as well as working as a producer – as the directors' film. There were nine directors who each created a short that together make up an anthology which covers the story of Macao over the past 20 years since it was established as a SAR.
With the Macao government putting more money into film projects over the past few years and with its ambition to become an international arts hub, talents like Choi are becoming more able to flex their creative muscles and help put the city on the global arts map. It may take a while before the territory's film industry is able to grow to the size of, say, Hong Kong's – but as Choi tells us when we meet shortly after her Cinephilia Critics' Award win, 'Macao's film industry of the future looks pretty good'…
'Years of Macau' won the Cinephilia Critics' Award for Best Macao Film at the awards. What was it like to triumph again?
It was surprising that we won but we were glad we got the award, particularly as the judges could see that our film represented a whole group of people – the people of Macao. It is important that homegrown directors are honoured in this way because this can show other [foreign] filmmakers that our film industry is developing and that we're growing as filmmakers.
You produced 'Years of Macau'. What made the film so special?
We wanted to tell the story of the past 20 years on our own because Macao is often presented by others and not by Macao people. We wanted to do a project that told people how we feel about Macao. And we were a diverse group – the team included Chinese, Portuguese and Russian directors. Even the stories the directors told were diverse. For example, two directors took the year 2000. Portuguese director António Caetano Faria focused on a Portuguese character's decision on whether or not to stay in Macao in 2000. And Chinese director Penny Lam Kin Kuan also picked 2000, with the Macao Grand Prix – in which a fatal accident happens – as the backdrop. He focused his story on a boy contacting his mom on a pager, asking whether he should go out to eat breakfast or not, knowing that the roads are usually blocked off during the Grand Prix. Both stories are very different – but they are still Macao in their own way.
What makes Macao such a good place for filmmakers to practice their art?
For filmmakers, especially the younger ones, Macao is a good starting point because there is a lot of competition in places like Hong Kong, China and Taiwan. In those places, there are a lot of young filmmakers who are straight out of film school or who have experience in the film industry already. In Macao, however, there's not as much competition. So, for young filmmakers, there are more chances to make a project and get it seen. It is easier to get a first short or even a feature film made in Macao.
Is there a set 'style' to the films being made in Macao at the moment?
Take 'Years of Macau' for example. As I said, it's so diverse. There are all sorts of styles in it and that is just like the Macao film industry right now. I don't think there is a 'look' or a 'style' yet. It's not like, say, Hong Kong or Taiwan. But I like the way it is now because of this diversity. It represents Macao as the city is so diverse, with many different ethnicities. I don't think there is even a need for a shared 'look' or 'style'. We all have our own style.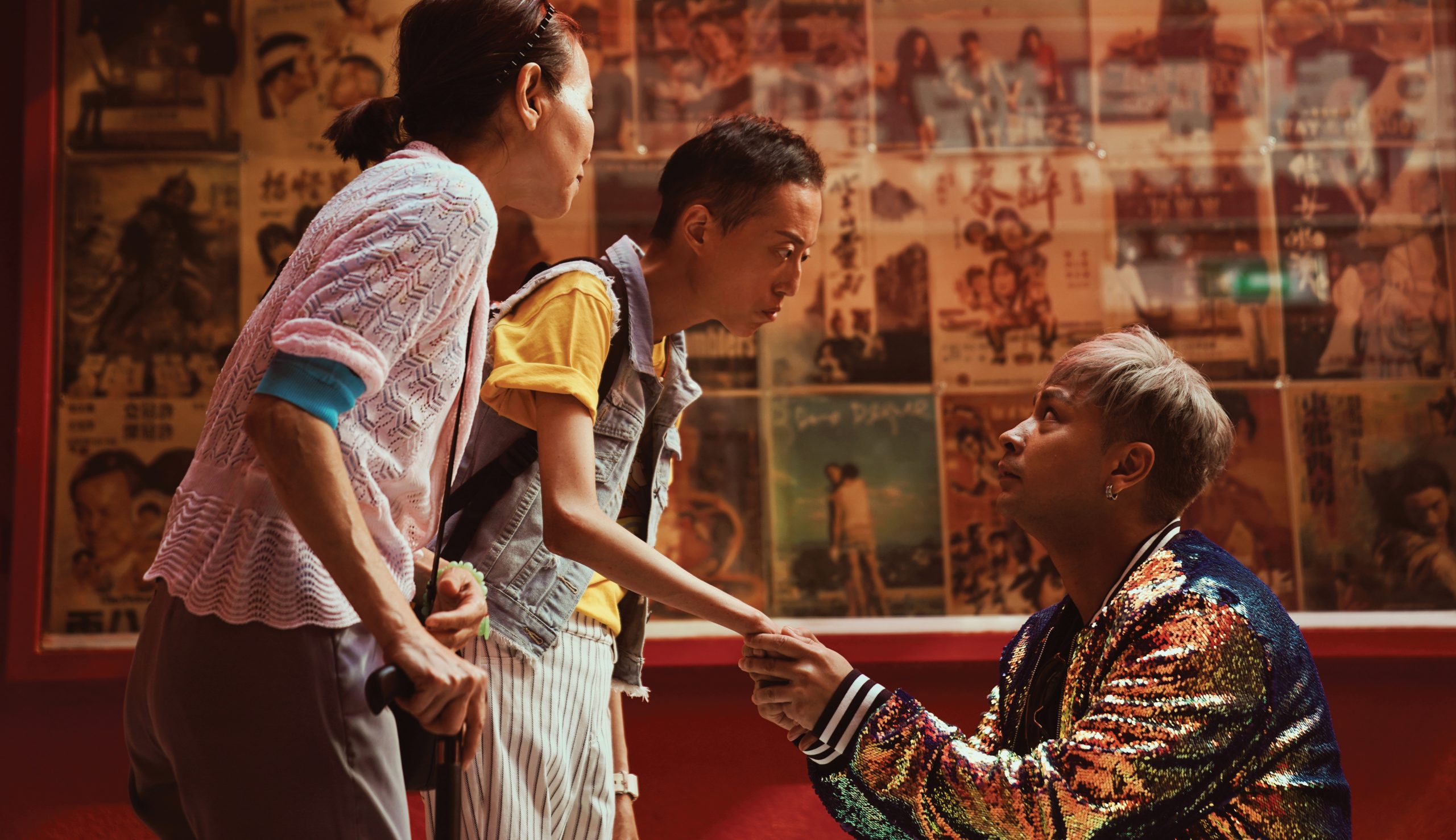 What's the hardest part about making a film?
We don't have an established film industry in Macao which makes it very hard to get funding from private entities. We don't have a distribution network – and when you don't have a distribution network, nobody wants to invest because your project will come to a dead end. We're not Hong Kong, which has a long history in filmmaking. Even if they don't sell to China or to the rest of the world, the Hong Kong audience can support their own films. Box office figures for just one local film can reach up to 10 million people. For Macao, we don't have that many people. Even if the whole city went and watched the film, it wouldn't be anywhere near that much. A lot of Macao films just screen once or twice and then that's the end of the story. Filmmakers can take their movies to different festivals but that doesn't mean they can get back the money that's been spent on the project.
How did you get funding for 'Years of Macau', then?
For 'Years of Macau', the money mostly came from the Macao government's Cultural Affairs Bureau [IC] as part of its Subsidy Programme Series for Macao's Cultural and Creative Industries, which was set up in 2013 to support those with local artistic and cultural initiatives. The funding comes in the form of subsidies or interest–free loans. A film falls under the fund's remit so we were pleased the IC helped us. The rest of our funding was from private companies. Because it was a low budget indie project, we managed to cover most of the costs.
How do you conceptualise the films you direct?
I do a lot of research. I'm not really a screenwriter and I often work with actual screenwriters. But usually I think of the themes first and then I do the research. And if I've got the money already or I pitch it and a budget becomes available, then I can hire a screenwriter who can work with me. We used to hire crew from Hong Kong but now most of the crew comes from Macao. So, more or less, we have enough talent locally to help with projects. However, there are still some positions that Macao lacks, such as producers, art directors, sound recorders, sound mixers, assistant directors and writers. There are just one or two of each who may be available. We could use more of these people in Macao.
What does the future hold for the SAR's film industry?
There is definitely a future, with the help of FIC. There are at least eight films which have received funding and are waiting to be made. So yeah, I think there will be a lot of films being made over the next two years. Macao may never have a huge film industry in its future because it will never be able to compete with Hong Kong due to audience reach but maybe we will one day have something substantial. With the support we already have from the government – and with the many people from my generation who've studied film abroad but have returned to Macao to join other creatives on projects – the film industry of the future looks pretty good.
Who are the young directors to watch in Macao over the coming years?
Easy – those directors who did 'Years of Macau' with me! There are some others too, like Hong Heng Fai ('Crash' , 2016) and Chan Ka Keong ('Passing Rain', 2017).
Any projects coming up?
I'm working on a Hong Kong project which is about teenage pregnancy. We've been working on it for a year so far, talking to different teenage girls. But the project is different to anything I have worked on before because a film company contacted me about it. They wanted to do a film about teenage pregnancy with a female director. We've already finished the first draft of the script and we're just waiting to develop it some more until it's complete, as well as waiting for the cast to be chosen. The Hong Kong production team will secure that before moving forward. In short, watch this space.
What would you like to be doing in 20 years' time?
I hope I can still be working in the industry. I'd have Macao as a base but I would definitely want to work outside the city too and co-operate with other people in different places across the world. But hopefully I will still be doing something in film in 20 years' time. I really hope that Macao's film industry keeps growing over the next couple of decades too. And I really hope I'm still here in Macao to be part of it all. That's the dream.
---
THE MAGNIFICENT NINE
Nine directors took part in 'Years of Macau'. These are their nine stories and the year represented in each short film
GO BACK HOME (回鄉)
Director: Tou Kin Hong (

杜健康

)
Year represented:

1999
REC – LAST DAYS (最後一天)
Director: António Caetano de Faria
Year represented:

2000
SPARKLING MIND (請留低口訊)
Director: Penny Lam Kin Kuan (

林鍵均

)
Year represented:

2000
TILL THE END OF THE WORLD (陪你走到世界未日的盡頭)
Director: Emily Chan Nga Lei (

陳雅莉

)
Year represented:

2012
THE LAST SHOW (最後一場放映會)
Director: Albert Chu Iao Ian (

朱佑人

)
Year represented:

2012
A MOMENT (相聚一刻)
Director: Chao Koi Wang (

周鉅宏

)
Year represented:

2017
DIRTY LAUNDRY (洗衣機)
Director: Maxim Bessmertny (

貝馬善

)
Year represented:

2018
The First Cigarette (煙)
Director: Peeko Wong Sio Nga (

黃小雅

)
Year represented:

2019
A LITTLE SUMMER DAY (小夏)
Director: Mike Ao Ieong Weng Fong (

歐陽永鋒

)
Year represented:

2019
TO WATCH 'Years of Macau', look out for details over the coming weeks as an extra screening is being planned in the city.