In July, a delegation of two dozen journalists from Macao's English and Portuguese-speaking media spent four days touring the biggest constituent of the Greater Bay Area – Guangdong Province.
Guangdong was one of the first regions in China to open its doors to foreign investment and trade, back in the late 1970s. It quickly emerged as a major manufacturing hub and has since transitioned into a hotbed for technological innovation. It is also China's most populous province, home to more than 126 million people.
Historically, Guangdong was known as Canton. It's where world-famous Cantonese cuisine originates from. When foreigners get a hankering for Chinese food, it's most likely a Cantonese classic like dim sum, char siu, or wonton noodles dishes they set out for. Guangdong's culinary aspect was emphasised throughout the media tour, with plenty of time spent sampling regional delights.
As with Macao and Hong Kong, the cities of Guangdong have been shaped by the Pearl River Delta. A driving force of economic prosperity, the delta's strategic location has made it a gateway for trade and commerce throughout history.
Macao's media delegates enjoyed a firsthand glimpse into their powerhouse neighbour, courtesy of the Office of the Commissioner of the Ministry of Foreign Affairs of the People's Republic of China in the Macao Special Administrative Region (SAR).
Here's how it went:
Guangzhou: a sprawling city with soaring skyscrapers
First up was dynamic Guangzhou, just over 100 km north of Macao with a population of 18.7 million.
The delegates were taken on a night cruise along the Pearl River, admiring magnificent views of the city's skyscrapers and famous landmarks – including the 600-metre-high Canton Tower. The overall impression was one of booming economic development.
Guangzhou has the fourth-highest gross domestic product (GDP) in China, at nearly RMB 2.9 trillion.
Shaoguan: history, nature and big data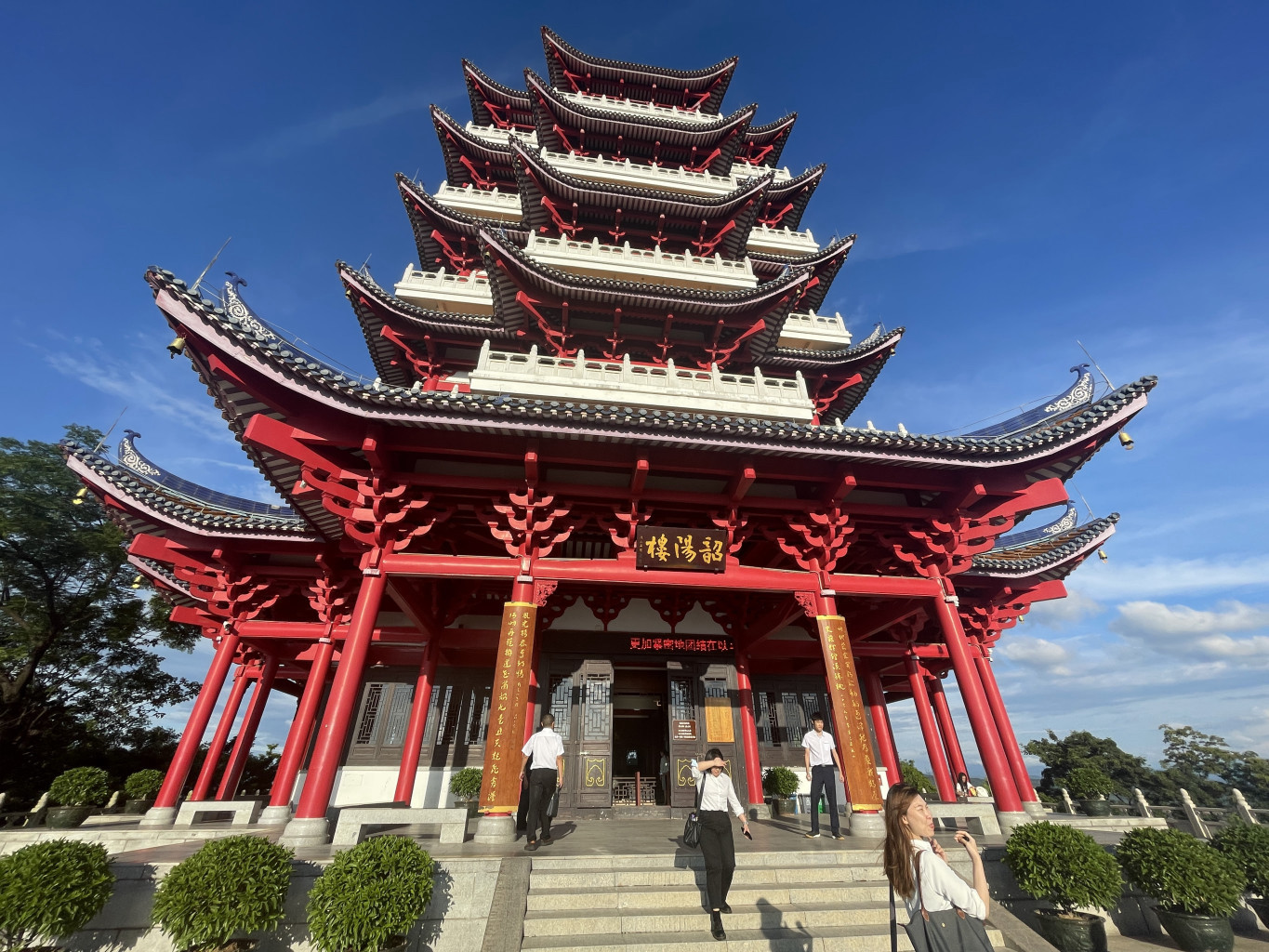 Day two delivered the celebrated city of Shaoguan, 223 km north of Guangzhou. Shaoguan is small – home to just 3.4 million people – but a magnet for tourists, who find a rich fusion of culture and natural beauty.
The birthplace of Tang dynasty chancellor Zhang Jiuling and Song dynasty official Yu Jing, Shaoguan is also an important destination for Buddhists seeking spiritual guidance. Nan Hua Temple's storied history dates back more than 1,500 years, to when it was founded by a monk named Hui Neng, a central figure in the history of Chan (Zen) Buddhism.
But Shaoguan is possibly best known for pristine ecology and spectacular scenery, including the strikingly striped Danxia Mountain.
These attributes have earned the place titles like 'Top Tourist City', 'National Sanitary City', and 'Famous Historical and Cultural City'. Just last year, Shaoguan was awarded the title of 'National Forest City' by China's National Forestry and Grassland Administration.
While the view from Shaoyang Tower confirms these accolades are well deserved, there is even more to the city. In fact, it is developing its own big data industry. The media delegation visited Huashao Data Valley and Eagle Soul (Shaoguan) Information Industry Co. Ltd to learn more about a world-class data centre currently under construction. By 2025, this centre is scheduled to start serving the increasingly heavy data processing demands of Macao and Hong Kong.
Dongguan: where science advances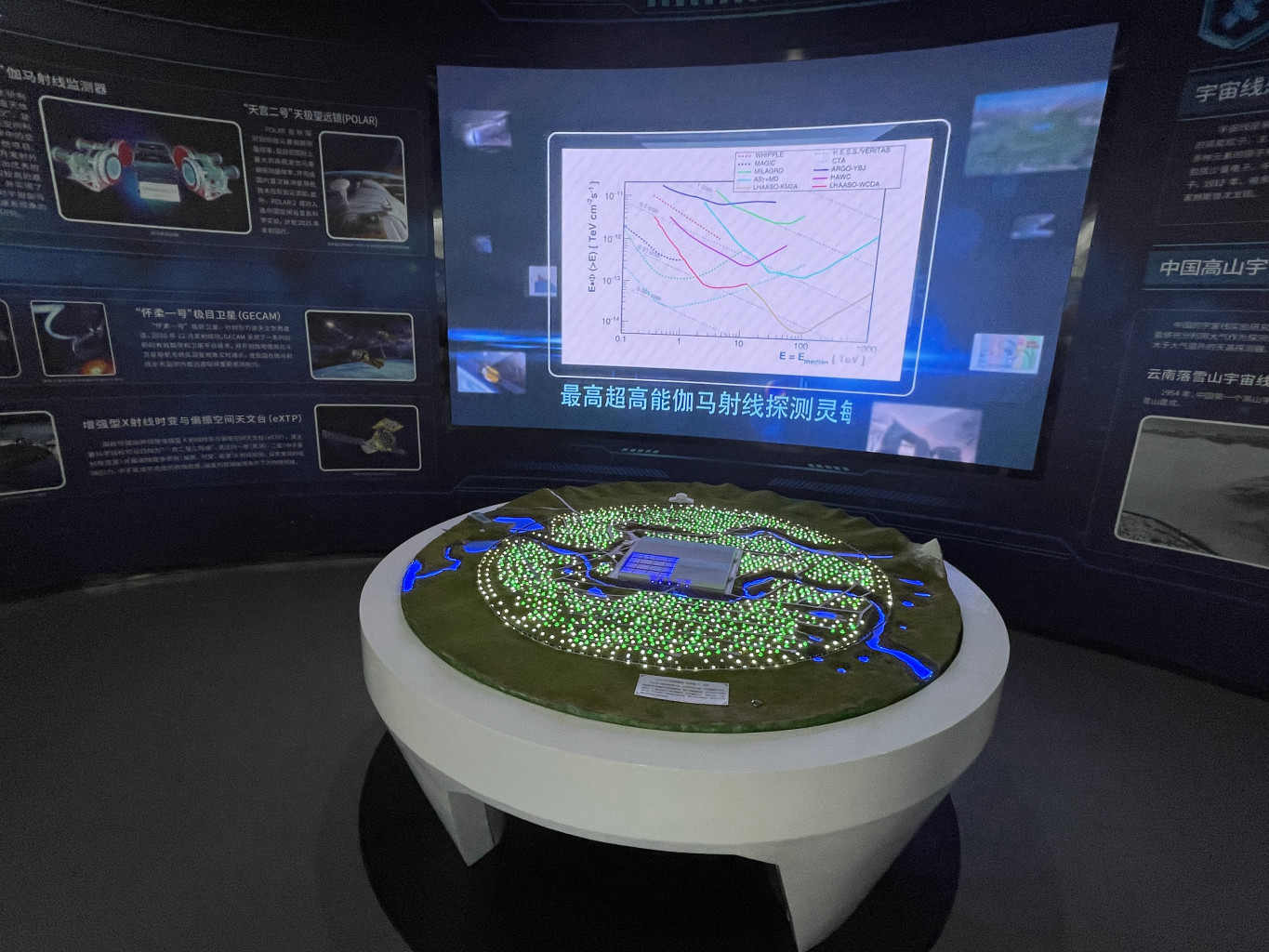 Next came Dongguan, known as one of the world's great manufacturing cities. It's home to more than 10.5 million people.
Macao's media delegates were taken to the China Spallation Neutron Source, where University of Macau (UM) researchers are currently working on a joint project related to neutron-emitting substances (which can be used in physics, engineering, medicine, biology, chemistry and nuclear weapons).
Another Dongguan institute eager to collaborate with Macao's scientists is the Songshan Lake Materials Laboratory (SLAB). In July, SLAB agreed to open its doors to UM students interested in carrying out their thesis research at the laboratory. None are there yet (it is early days), but SLAB Executive Associate Director Dongmin Chen made it clear they were welcome.
Shenzhen: China's Silicon Valley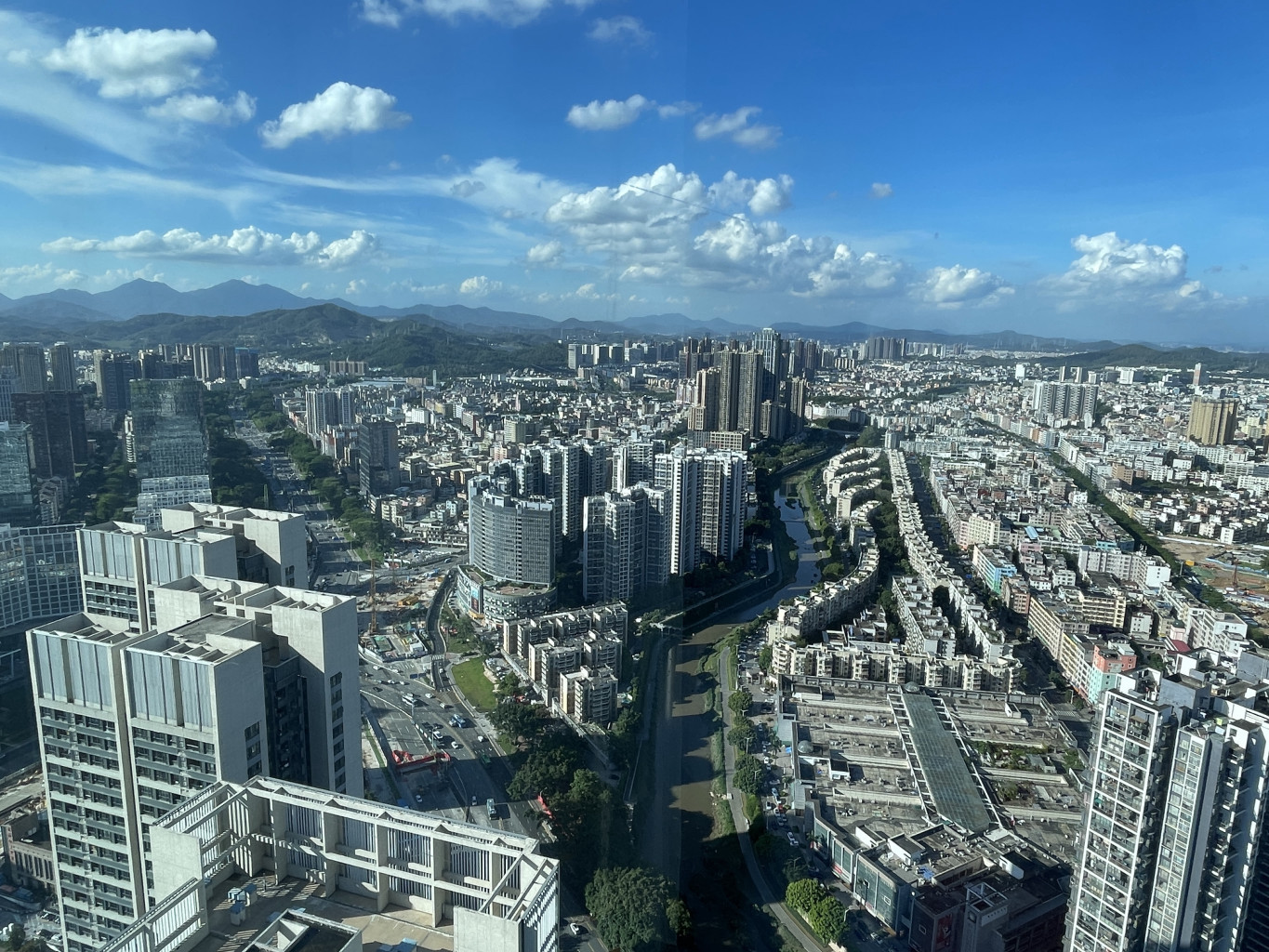 The final stop was Shenzhen, which shares a land border with Hong Kong. Up until the 1980s, Shenzhen was a simple fishing village. Now, thanks to its status as China's first special economic zone, it's a modern metropolis with a population size similar to Dongguan.
Shenzhen has become a world-renowned tech-hub and is known as China's Silicon Valley. The media delegates visited the headquarters of telecommunication giant Huawei, electric vehicle company BYD, and Ubtech Robotics – one of the world's leading manufacturers of humanoid robots.
To cap off the four-day trip, the delegation attended the "Great Tides Surge Along the Pearl River" exhibition at Shenzen's Reform and Opening-up Exhibition Hall. It showcases the past 40 years of Guangdong's impressive history. The exhibition takes viewers on a journey from the province's agrarian roots, through its extraordinary economic growth, and on to its starring role in the powerhouse that is China's Greater Bay Area – alongside Macao and Hong Kong.