In April, Chief Executive Ho Iat Seng went overseas for the first time since taking Macao's helm in December 2019. He arrived in Lisbon on 18 April, with the aim of strengthening ties between the Special Administrative Region (SAR) and Portugal.
Ho held fruitful discussions with several high-ranking officials while there, and encouraged Portugal-based Macao people to do the SAR proud.
The Macao-Portugal Investment and Tourism Promotion Conference proved a highlight of the four-day trip, and was also attended by tourism chief Maria Helena de Senna Fernandes. Eleven cooperation agreements were signed at the conference, including commercial deals in tourism, conventions and exhibitions, professional services, cross-border e-commerce, and trade in general.
Ideas, inspiration and international cooperation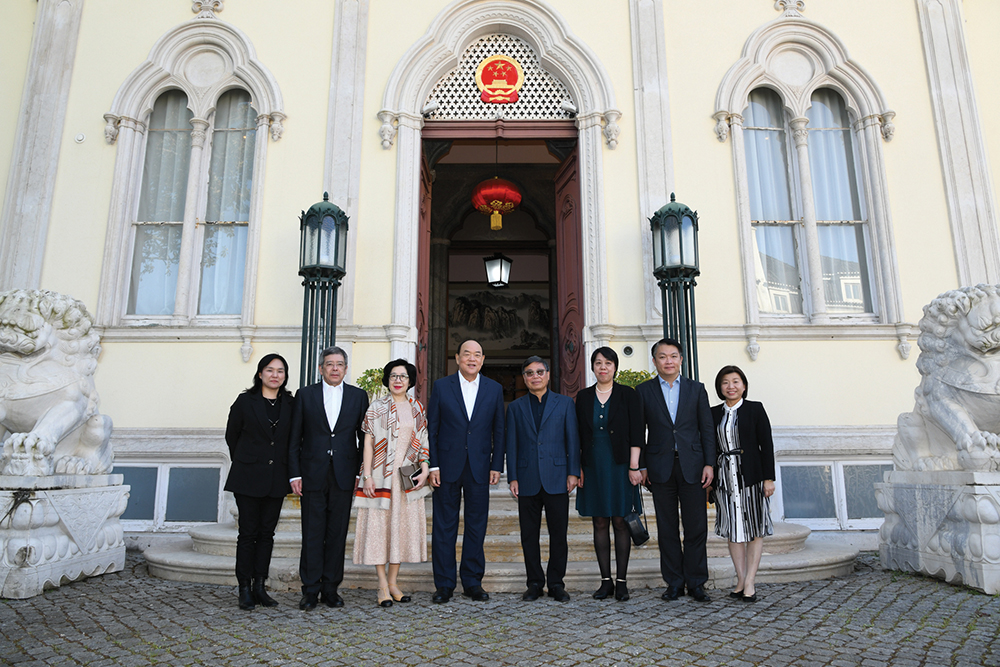 The SAR's unique history and geographical location make it the obvious nexus for multilateral cooperation between China and Portuguese-speaking countries (PSCs). While in Portugal, Ho invited the country's minister of foreign affairs, João Gomes Cravinho, to help host the seventh Macao-Portugal Joint Committee meeting – set to be held in the SAR later this year. He also encouraged the Portuguese government to send a delegation to the next conference of Forum Macao (officially called the Forum for Economic and Trade Cooperation between China and Portuguese-Speaking Countries).
When Ho met with China's ambassador to Portugal, Zhao Bentang, the pair discussed how Macao's crucial role in the Forum could be promoted.
Ho attended the Global Tourism Economic Forum (GTEF) while in Lisbon. There, he promoted China's Belt and Road Initiative and met with Madrid-based World Tourism Organization Secretary-General Zurab Pololikashvili. Macao resort executive Pansy Ho is vice-chair and secretary-general of GTEF, which will celebrate its 10th anniversary in Macao in September.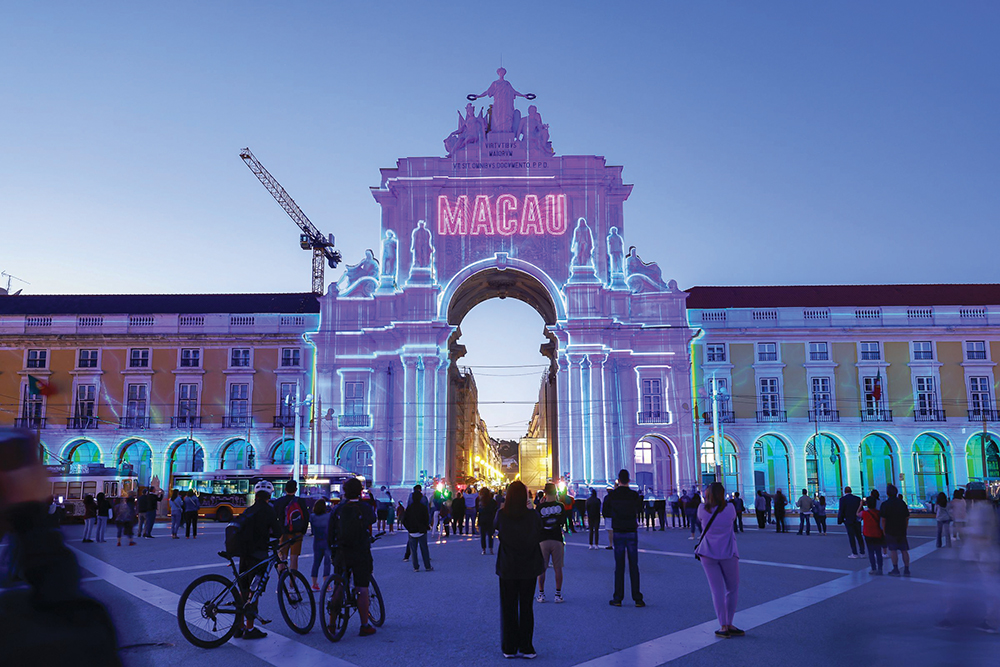 The chief executive also met with Lisbon's mayor, Carlos Moedas. The pair exchanged ideas on technological innovations in municipal administration – which Ho said will help shape Macao's approach to using new technologies for administrative tasks.
When Ho met with Macao entrepreneurs based in Portugal, he heard about how they were promoting opportunities for Portuguese businesses in Macao, the Guangdong-Macao Intensive Cooperation Zone, and the Greater Bay Area.
At a special event in Lisbon, Ho addressed the 130 Macao students present – urging them to make good use of their time overseas in order to better serve Macao and the country upon returning home. He said his government had high expectations for these students, who are studying the likes of law, translation, business administration, dentistry, marketing, criminology, bioengineering and architecture at Portuguese universities.
High honours, and a press conference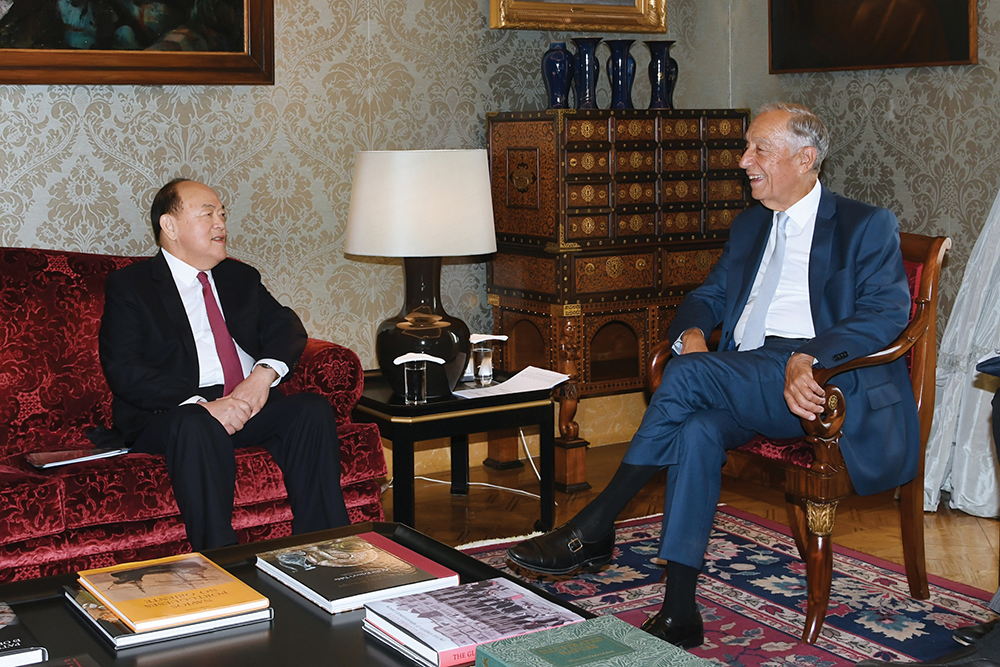 Portuguese President Marcelo Rebelo de Sousa honoured Ho with the Grand Cross of the Order of the Infante D Henrique – a prestigious medal awarded to those making significant contributions to the expansion of Portuguese culture.
The medal was acknowledgement of Macao's ongoing support for the Portuguese language, which has remained an official language in the territory after its administrative return to China in 1999. Almost half of Macao's schools offer lessons in Portuguese, and most tertiary institutions teach programmes in Portugal's language and culture (several specialise in Chinese-Portuguese translation).
Ho wrapped up his trip to Portugal with a press conference. He explained that he picked Portugal as his first – much delayed by Covid-19 – overseas visit due to its historic ties with Macao and prominent position in the Portuguese-speaking world.
Ho said he saw the trip as a success, strengthening bilateral ties across a number of different fields. He also reiterated the Guangdong-Macao Intensive Cooperation Zone's investment potential. At the press conference, Ho promised that his government was trying its best to re-establish direct flights between Macao and Lisbon – possibly involving a Chinese airline.
Ho flew from Portugal to Luxembourg on 23 April, on a mission to study Europe's largest bond market. While there, he met with Luxembourg's Prime Minister Xavier Bettel. Ho then headed to Belgium to speak with European Union officials. The European Union and Macao signed a trade and cooperation agreement in January 1993 and it has been in force ever since.