Fifty years ago, Angola was one of the largest coffee producers in the world. Internal conflict, a lack of funding and a pivot toward oil has put coffee on the backburner since the 1970s. Now, the country is hoping for a return to its coffee-growing heyday.
Angolan leaders are looking to put coffee at the top of its exports. Soon, Asia might benefit from this shift in strategy, with several projects aiming to send the country's new and improved coffee beans to places like Macao.
The focus on coffee is part of broader plans to diversify the economy, which is currently dependent on oil, the country's other black gold. While oil once fuelled remarkable economic growth, price crashes in 2014 brought that growth to a screeching halt, sending the economy into a recession and illuminating deep inequities in Angolan society. According to the United Nations Agency for Trade and Development (UNCTAD), nearly half of Angolans still live in poverty, and only about 40 per cent of the nation's 31 million people have access to electricity.
But agriculture, which accounts for about 13 per cent of Angola's GDP, offers hope for change. In a 2018 review of Angolan exports, UNCTAD identified coffee as a product with the potential to deliver more sustainable and inclusive economic growth.
It's clear to see why. Globally, consumers drink around 3 billion cups of coffee a day, according to the International Coffee Organization (ICO), representing an "immense opportunity for Angola, given the suitable ecological conditions and the high quality of its beans", Pamela Coke-Hamilton, then director of UNCTAD's international trade division, told UNCTAD in 2020.
Unique conditions for production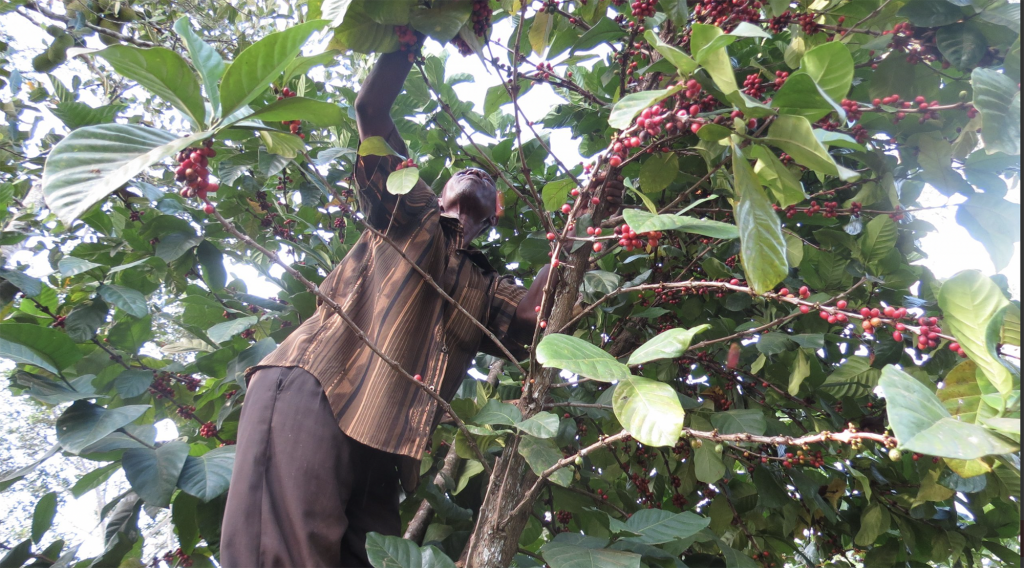 Angola benefits from a fortuitous geography and abundant natural resources that are essential for coffee production. These include altitude (1,200-1,300 metres above sea level); rich, fertile soil; a cool to warm tropical climate; and an abundance of water. These conditions help coffee plants flourish. They are also why the country could produce around 200,000 tonnes of coffee annually in the early 1970s, when it vied with Côte d'Ivoire and Uganda for the title of Africa's biggest exporter and beans grown in its lush, green highlands provided half of its foreign exchange earnings.
After the country won independence from Portugal in 1975, it fell into a decades-long civil war, and many farmers abandoned their plantations. Even today, some former coffee fields remain littered with landmines. At the same time, in the 1980s and 1990s, oil began to overshadow coffee as a commodity for Angola. As oil drove vertiginous, if unequal, economic growth, coffee production plummeted – by 2017, Angola was producing just 8,000 tonnes of coffee annually.
Crude oil now represents more than 97 per cent of total exports, but the days of rapid economic growth powered by oil seem to be in the rearview. Oil production reached 1.8 million barrels a day in 2015, but it has since declined to 1.1 million barrels today. This makes it all the more urgent that the country boosts its coffee-growing industry, and agriculture in general.
Angola exported at least 1,662 tonnes of coffee in the 2020 agricultural season, about 28 per cent of the 6,050 tonnes the country produced that year. Last year, however, production dropped around 12.4 per cent, marking a setback for the industry.
Still, researchers from the French Agricultural Research Centre for International Development (CIRAD) believe the conditions are right for the industry to not only bounce back, but also soar. In recent statements to Euronews, Cécile Bessou, a CIRAD researcher, stated that "there is a real motivation from local government [officials], but also from international institutions such as the European Union, to revitalise this sector". These, she added, "are trying to innovate to bring the coffee sector in Angola back to its former glory".
Overcoming challenges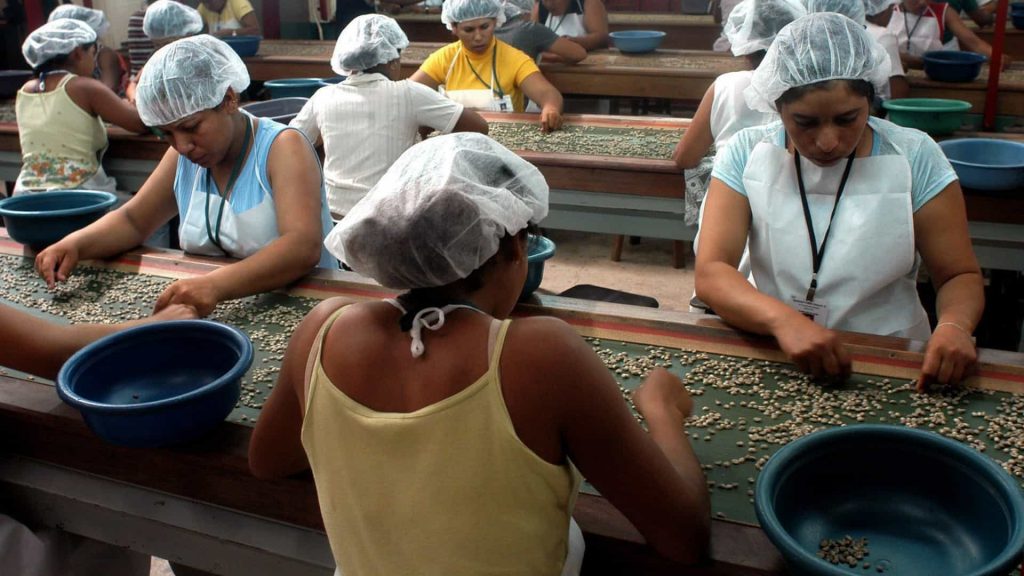 According to UNCTAD, less than 50,000 hectares of farmland were dedicated to coffee during the 2016-17 harvest, well down from 500,000 in the 1970s, before the country plunged into civil war in the second half of the decade. That amounts to many missed opportunities to export coffee and shore up economic disparities.
In addition to increasing production, UNCTAD says the country must also increase the value of its coffee beans by producing more sought-after varieties. Coffee prices fluctuate as much as oil prices, and producers, on average, have seen their share of what consumers pay fall to just 1 cent (US$) per cup, according to the ICO. When prices are low, farmers might abandon coffee for other agricultural products.
Compounding these price spikes is the fact that almost all of Angola's approximately 25,000 coffee producers work on small family farms, according to UNCTAD. These families don't earn very much for producing low-quality beans, but switching their focus to high-quality, specialty Arabica beans that fetch higher prices could provide better, more sustainable income for the country's coffee growers.
To overcome those price fluctuations, it is not enough to just grow and harvest coffee. In a study conducted in Ethiopia, for example, researchers found that coffee growers could earn 30 per cent more by producing specialty beans rather than non-specialty coffee. But growing better beans is just one part of the equation. Angola must also add value by roasting, packaging and marketing the Robusta and Arabica varieties it produces.
Many obstacles could hold back progress, however, from a lack of access to financing and information to unsustainable farming methods and unproductive plants. Most of the country's plants are over 40 years old, for example, and yields are less than half of what they used to be.
To meet these challenges, UNCTAD has been working with farmers, government leaders, and other actors in the country's coffee sector to assess how producers and exporters can better position themselves in the global value chain. Meanwhile, several promising new projects have cropped up, providing new pathways to success for Angolan coffee farmers.
New opportunities for growth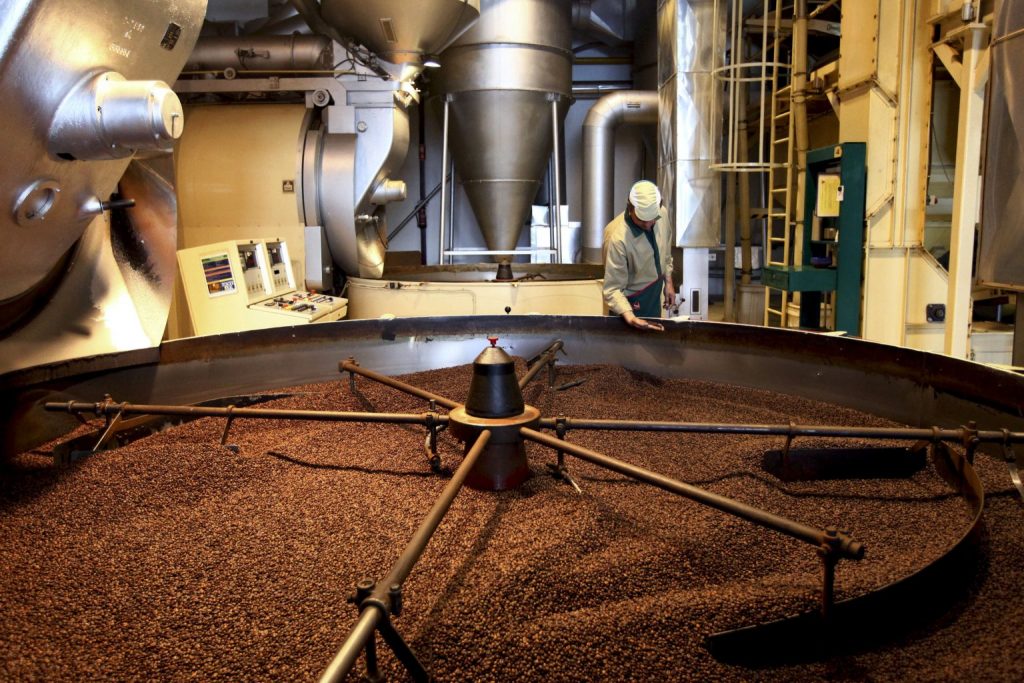 To witness how the industry is evolving, look to the city of Quiculungo, in Cuanza Norte province in the north-central part of Angola. Coffee cultivation in the region dates back to the beginning of the 19th century, introduced by Portuguese settlers before a Brazilian producer set up the country's first commercial coffee plantation in the 1830s. In the 1970s, Cuanza Norte produced around 200,000 tonnes of coffee beans per year. While the industry has yet to reach those lofty heights again, new projects signal growth is not far off on the horizon.
One of the most dynamic producers among farms in the region today is Café Cazengo. The emerging brand is one of the 25,000 small farms that produce about half of the country's coffee (the other half comes from major brands, such as Delta).
"In colonial times, it was coffee that moved [Cuanza Norte's] economy. The municipality was built around coffee," says the commercial director of the company, Camila Paula. Today, Café Cazengo is helping the region recover its former cash crop. In 2018, the company exported its beans to the US, the first Angolan coffee to be imported into the US in 40 years. "We also have our website, where we sell internationally," adds Paula.
Among the great national producers is Fazenda Vissolela, which currently dedicates a fifth of its production area in central Cuanza Sul province to coffee – 1,000 hectares, all focused on specialty coffees like Catuai (a kind of Arabica bean), 80 per cent of which is for export. Énio Miranda, managing partner of Vissolela, told Angola's O País newspaper that this year's income is already "good", a promising sign for the rest of 2022.
Now, the company hopes to double its profits. "This year is the beginning of a bright future. You can bet, because coffee has always been the past, it will be the future of Angola," Miranda added.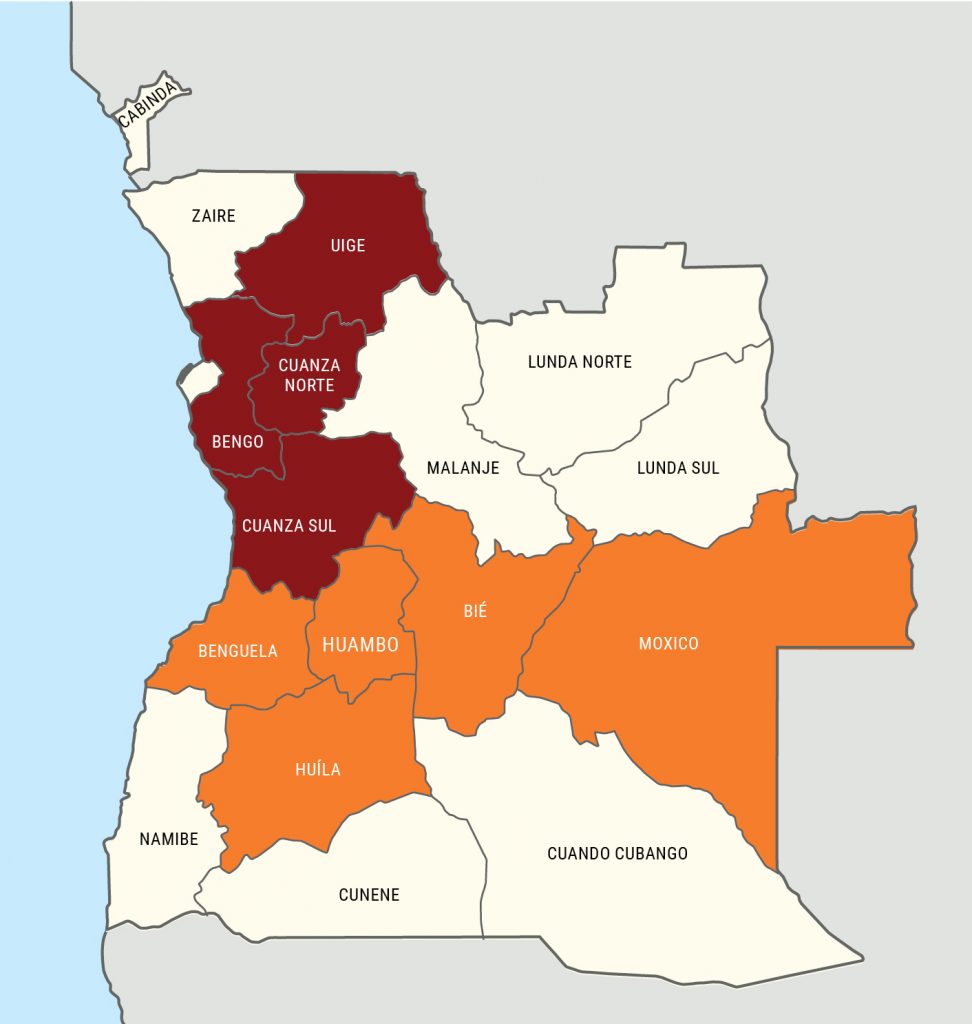 Some companies have turned to new products to drive growth. Already a major exporter of Angolan coffee, Angonabeiro – a subsidiary of the Portuguese group Nabeiro (Delta), which has operated in Angola since 1998 – has gone from strength to strength, putting new focus on coffee capsules.
The company has built up the capacity to produce up to 10 million capsules per year, marketed under the name Ginga. The capsules are produced at the Angonabeiro coffee factory in Kikolo, a commune in the municipality of Cacuaco in Luanda, Angola's capital city.
The investment in the coffee capsule filling line stems from the Production Support, Export Diversification and Import Substitution Program (Prodesi), a government scheme that supports the increase in national production of fresh coffee.
Through Prodesi, Angonabeiro has benefited from 4.9 billion kwanzas (MOP 92.4 million) in financing – on top of its own investment of 8.4 billion kwanzas (MOP 159 million) in 2021-22 – which has allowed the company to upgrade its green coffee processing lines, build new bean and ground coffee packaging lines, and construct another green coffee processing line, as well as a coffee capsule production line.
Today, Angonabeiro has more than 100 workers, ensuring a continuous supply of coffee to all provinces from its facilities in Luanda, where the company has a 4,000-square-metre warehouse, and from the Café Ginga factory in Luanda, where the brand produces more than 400 tonnes of sugar and 200 tonnes of roasted coffee annually.
Eyeing overseas growth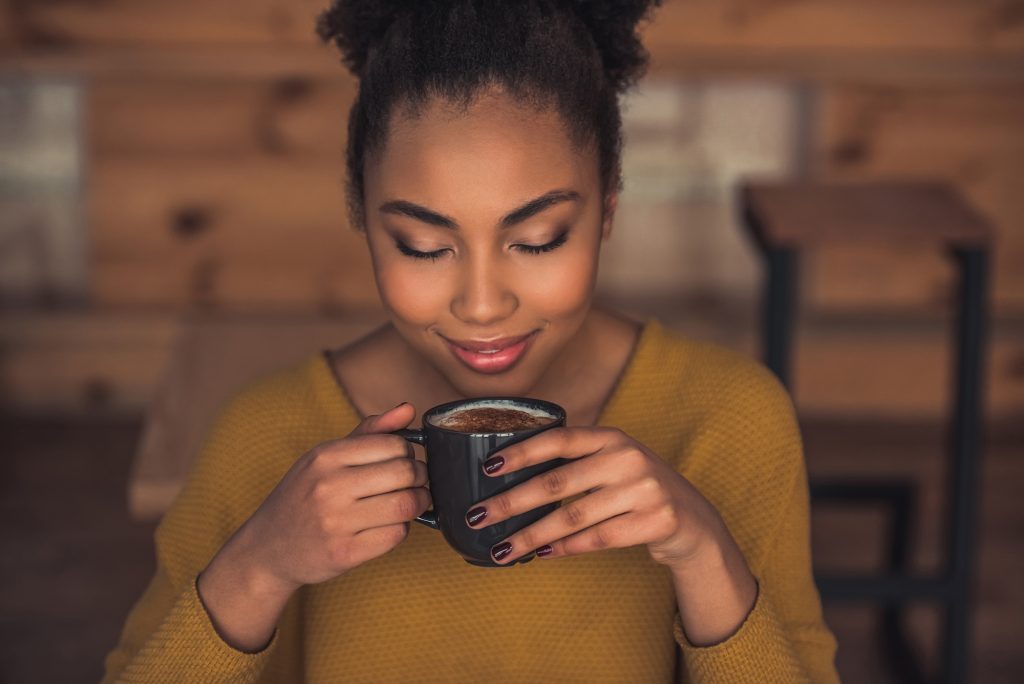 Coffee production in the country is still struggling to take off, as many farms sit vacant and producers opt for short-cycle crops, such as cassava, ginguba (peanuts), sweet potatoes and bananas, to increase their income, according to Gilberto Neves, co-founder of Tumbwaza, a coffee project created in 2019. Even so, Angolan coffee might soon end up in your cup.
Startup coffee brands have set out to procure the best Angolan beans, roast them and ship them as far away as Macao. Visitors to Expo Dubai 2022 were able to experience this first-hand courtesy of Tumbwaza, a project created in 2019 by two young entrepreneurs. Neves explains that Tumbwaza acquires Robusta Ambriz beans from producers in Uíge province, one of the largest regional producers of this variety of coffee, a milder kind of Robusta that is very popular in Portugal. Once purchased, they roast, mill and package the beans for shipment.
"In the province of Uíge, there are about 2,000 producers. It is with these that we have been working in order to start exporting to the European and Asian markets in the near future," says Neves, who adds that the company currently buys and processes around 300 tonnes of coffee per year, or about 5 per cent of all coffee produced in Angola.
Tumbwaza coffee has already arrived in Portugal, and this year it will be exported to South Africa and Dubai. The company also hopes to ship to Macao and the surrounding region, where coffee consumption has been growing appreciably. Since 2000, coffee consumption in Macao per capita grew from about 1 kg per year to nearly 4 kg in 2013, the last year data was available. Despite the lack of statistics, coffee culture's growth is clear to see. Today, specialty coffee shops can be found across the city, with new cafés opening seemingly by the week.
In Angola, on the other hand, most locals don't drink coffee. "Today, coffee is even cheaper in Portugal than in the country," says Neves, who cites the country's reliance on imports to produce coffee and middlemen as factors driving up prices.That means producers must incorporate export plans into their strategies. But Neves adds that exporters face several barriers, too – chief among them, speculation on the price of beans, "all due to various intermediaries and lack of price regulation".
Despite the barriers, and despite the slow but steady progress being made in the industry, the outlook for the country's coffee production looks bright. Before long, consumers across the world, including in Macao, might start waking up to Angolan coffee.