Since she was a young child, Tania de Sales Marques has always been fascinated with space – and now the scientist from Macao has carved out a cosmic career at one of the most famous places for astronomy in the world.
We all wonder about the delicious mysteries of the night sky. However, a small number of people across the world don't just wonder. They dedicate their entire lives to the pursuit of knowledge about the planets, the stars, the black holes and all the space in between. Tania de Sales Marques, who was raised in Macao, is one of these intrepid astronomers – and she is representing the city at one of the most famous places that's connected with the night sky in the world: the Royal Observatory in Greenwich, London.
Sales Marques first began dreaming about the mysteries of space when she was just five years old in Macao. In her school years, she trained hard to get the qualifications needed to be an astronomer and, save a few gaps to explore other careers, in her adult life she has consistently pursued her cosmic passion. "I love astronomy," says the 37-year-old, who is married and has a two-year-old son. "The night sky is a beautiful, mysterious place and I always want to learn more about what's out there. I'm lucky to work at the Royal Observatory – but I also never forget my roots in Macao, the city where I first found my passion for the stars."
Despite not technically hailing from Macao – she was born in Portugal but moved to the Chinese city when she was only eight months old – Sales Marques considers herself a Macao girl with a local family history that spans many centuries. She grew up in the territory and was educated in her early years at both English and Portuguese-speaking schools. Later, she moved to the USA to study astronomy and maths at the University of Massachusetts Amherst, where she graduated with a degree in 2004. She moved to the UK for 12 months and then lived in Portugal for a couple of years before heading back to Macao in 2007, where she landed a job at the planetarium within the then new Macao Science Center, which was being built along the waterfront. Sales Marques says the centre's team were looking for someone from Macao with an astronomy degree who could speak Portuguese, Chinese and English – and she says she was 'probably one of the only people in Macao with such credentials'.
I was inspired to become an astronomer by the night skies over Macao – night skies that, as a child, I would dream about.
For a couple of years, Sales Marques worked as a planetarium officer, however the facility was not yet finished – the whole Science Center project was completed in 2009 – so her main tasks involved preparing the shows in advance of the planetarium's opening. She did learn plenty of skills in the process, though – skills she would later need when working at the Royal Observatory. In early 2009, she left the Science Center after deciding she wanted 'a more formal education', so she studied a master's degree in education at Macao's University of St Joseph (USJ). She says: "I wanted to acquire a formal degree in education but I also taught at USJ for five years. During my time there, I taught maths and physics and did some research into gender and science, technology, engineering and mathematics (STEM) studies."
In 2007, Sales Marques met her future husband, a musician and music journalist who also represented Macao artists on a global scale, and the couple were married in 2014 in Iceland, however Sales Marques decided not to change her maiden name. Together, the couple fancied a new challenge so they moved to the UK, where Sales Marques undertook a postgraduate degree in astrophysics while also volunteering at museums. Soon, she saw an opportunity at the famous Royal Observatory at Greenwich, London.
"I always wanted to work at the Royal Observatory," she says, "because it's an iconic place for science communication and it has such a long history too." The observatory was founded in 1675 and gives its name to the prime meridian: Greenwich Mean Time. "It has always been one of my favourite places in the world to visit," she continues, "and one day in 2016, I found that there was a job going as an astronomy presenter at the Royal Observatory's Peter Harrison Planetarium. I was so pleased when I got it."
Sales Marques, who lives near the observatory, fell in love with the job and, in September 2018, she was promoted to the role of planetarium astronomer, working at the only planetarium in the capital city. The 132-seat facility, which opened in 2007 and is part of the National Maritime Museum, uses the latest digital laser technology to create incredibly detailed representations of the night sky for public and private shows. Sales Marques and her team present shows almost every day, including weekends. There are workshops for students, general shows for the public and all sorts of private sessions where young and old alike can learn about the night sky.
"My team's role," says Sales Marques, "is to help maintain the planetarium and to create the content. We also – along with other teams – deliver the shows and workshops to schools and to the public and we collaborate with other teams on a range of competitions, such as the Insight Investment Astronomy Photographer of the Year competition. Among many other things, we also answer questions to the media – such as 'when is the next full moon?' It's a busy job but I love doing it."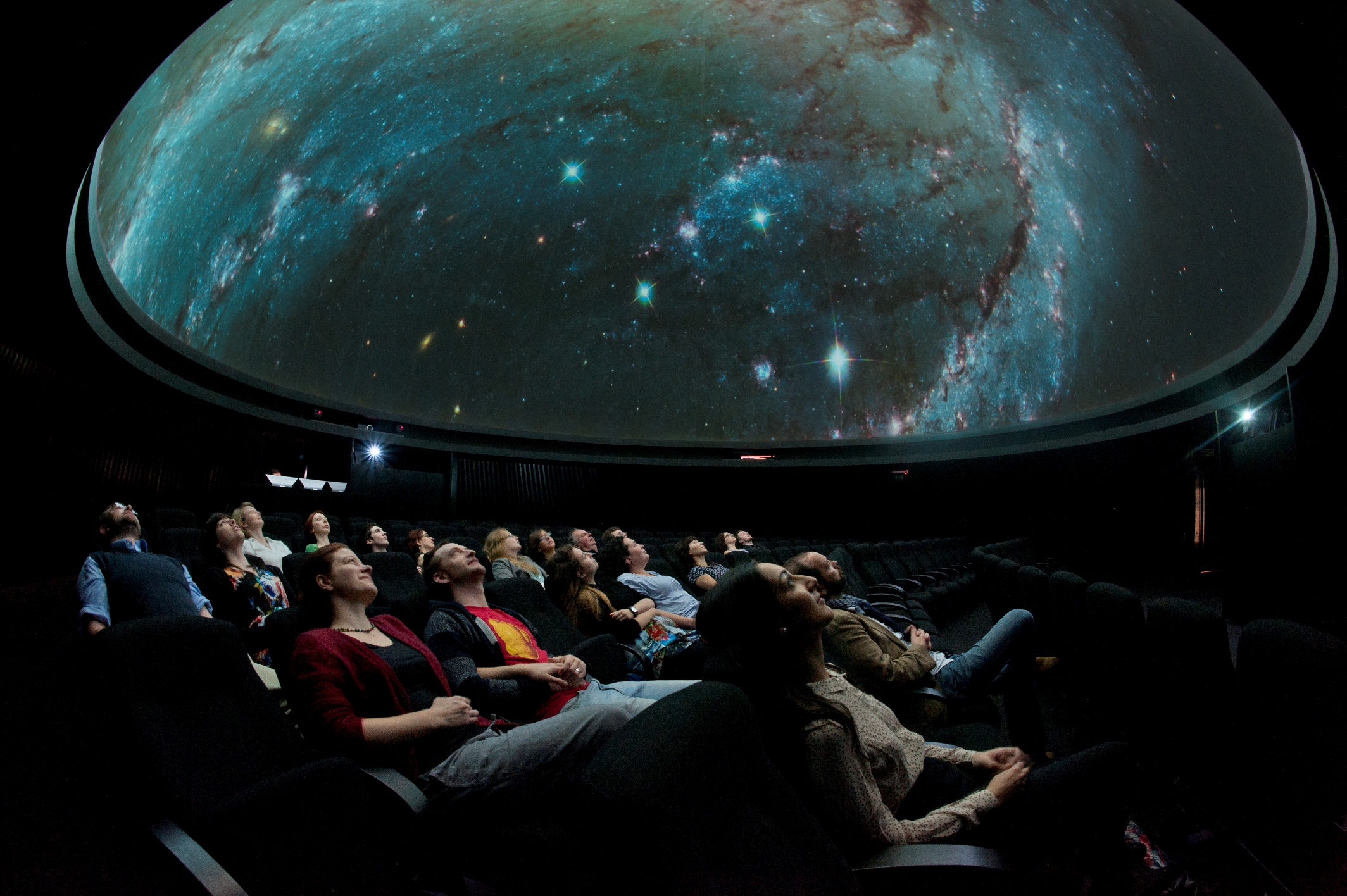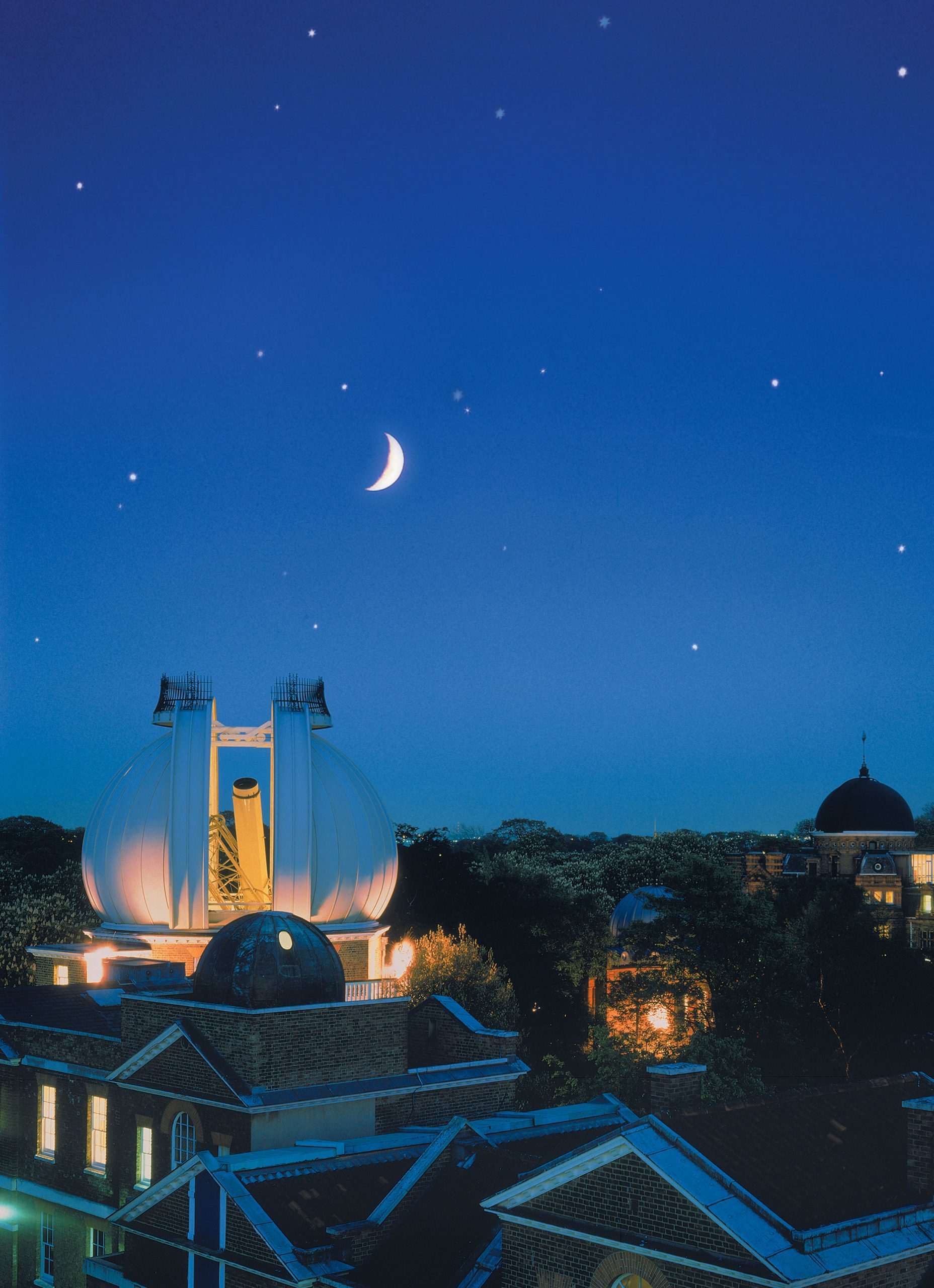 "I work in an iconic place," continues Sales Marques, "so we get a constant stream of visitors – locals and tourists alike. We aim to give them the best experience possible using the most up to date scientific information. All of us are really passionate about astronomy. Our shows are always dynamic. I love talking to visitors about difficult scientific concepts – in fact, that's one of our main aims as science communicators: to use the planetarium and our presentations to make difficult concepts easier for everyone to understand." Sales Marques cites the different phases of the moon as an example, saying that children can find the concept difficult until they see a simulation of the moon orbiting the Earth from space while a separate video displays the changing phases of the moon from our perspective on Earth.
It's been a long journey for Sales Marques, one that started all those years ago in Macao. "When I was five years old," she says, "I knew I wanted to be an astronomer. In the 1980s, Coloane was really dark – not like today. You could see the stars so clearly. On Sundays, my family would drive there and I became fascinated with the stars and I would dream about what mysteries lay out there in space. Ever since then, I wanted to be an astronomer and when I was maybe 14 or 15, I decided I would pursue a career in astronomy. It's why I switched from a Portuguese-speaking to an English school in my teenage years because I realised I needed to go to the USA to study astronomy. But I was originally inspired by the night skies over Macao."
Sales Marques – whose father, José Luís de Sales Marques, is the president of the board of directors at the Institute of European Studies of Macau (IEEM) – says that, since those early days, her thirst for knowledge as a scientist has motivated her. "Scientists are always pursuing a deeper understanding of their subjects," she says. "I too am never satisfied. I'm always curious and I always want to acquire more knowledge. My role now gives me an opportunity to constantly learn more about space, about the planets and stars, about physics and about what's out there. I want to share my passion for astronomy with as many people
as possible."
Despite living in the UK, Sales Marques has a strong affinity for her homeland. In fact, she visits Macao every Christmas and stages a planetarium show in English at the Macao Science Center during the holiday, with a show already scheduled for Boxing Day this year. She's been doing this for the past few years and says she 'enjoys presenting a show in Macao' especially as her 'friends and family in Macao get to see my work'.
"Macao is not just a gaming industry city," concludes Sales Marques. "It's a city that's home to a really interesting mix of people who have great potential. It may only be a small place but the people of Macao are special. I don't know if I will ever move back as I love being in London but I am really proud to be a Macanese person who, with the support of her parents, was able to follow her dreams. As a five-year-old, I dreamed of the stars and now I'm proud to work among them."
---
Five fun facts
Royal Observatory facts that are out of this world
King Charles II founded the Royal Observatory in the 1670s. He commissioned famous architect Sir Christopher Wren to design its first building. Handily, Wren was also a professor of astronomy.
Since 1884, Greenwich has been where zero degrees longitude is marked. You can actually stand on the 'prime meridian' at the Royal Observatory, putting one foot in the Eastern Hemisphere and one in the West at the same time.
Bizarrely, the famous Onion Dome, built to house the enormous Great Equatorial Telescope, was initially made out of papier mâché. It was damaged by bombs during the Second World War.
The Royal Observatory houses the 'H4' sea watch, which can be seen by the public. This crucial invention by British clockmaker John Harrison in the 1760s solved the problem of how to measure longitude.
The observatory's Peter Harrison Planetarium opened on 25 May 2007. It uses laser projectors to create its mesmerising views of the night sky.