TEXT Sheyla Zandonai
Macao is home to thousands of people from across the world who have moved to the city to work in unique and fascinating jobs. Meet eight men and women from foreign countries who help make the city what it is today.
Almost 100 countries and territories across the world celebrate Labour Day on 1 May – and that includes Macao. The public holiday, often called International Workers' Day, commemorates the working class and organised labour worldwide and dates back to 19th century Chicago in the US, when trade unions battled for workers' rights and an eight-hour workday. In Macao, workers get the day off and many celebrate all professionals across the world in their own way.
To mark the special day, Macao Magazine has chosen eight professionals who we can also celebrate in our own way. Each one of these workers hails from a different foreign country and adds to Macao's diverse and colourful society by performing a job that is both unique and fascinating. They each came to the city – some as recently as four months ago and some as long as 18 years ago – with the aim of contributing to Macao's society and they each have done extremely well in their chosen field. And above all, they all share an intense passion for what they do as a profession.
In these times of uncertainty and isolation due to the worldwide COVID-19 pandemic, it is worth remembering just how important cultural diversity and social inclusion have always been to our world – and, in particular, for Macao. For more than 400 years, people from across the globe have moved to the city and helped shape it into the thriving metropolis it is today. They've brought with them knowledge, skills and traditions, and helped shape the city's identity as a unique melting pot of culture which is of utmost importance. And some professionals who come to Macao to work for a short period quickly become seduced by the SAR and soon call it home – like our eight professionals who once travelled to us from far-off lands.
The South African farrier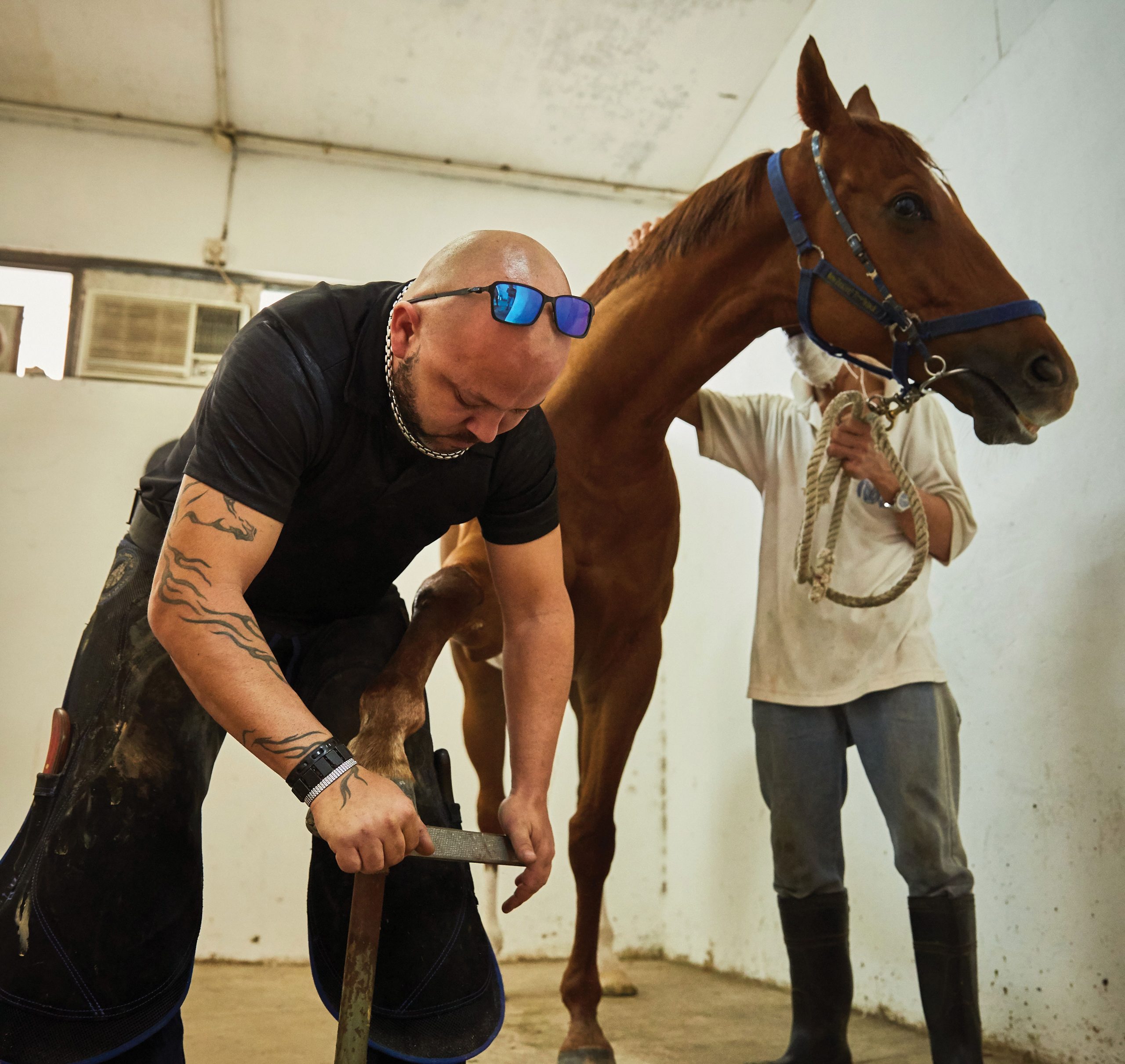 "If you can shoe a horse in Macao," says Tyrone Sapire, "you can shoe a horse anywhere in the world." The new master farrier at Macau Jockey Club is referring to the challenge of working with racehorses in the SAR, which sometimes run up to three times as much as their counterparts do in other countries every month. He notes how hard it can be in Macao to do such a job – but he is nevertheless extremely good at it and loves the challenge.
I'm just happy to be in Macao. I want to be here for a while and, hopefully, maybe even retire here.
Sapire, a 37-year-old South African with extensive farriery training, arrived in Macao only four months ago. Immediately, he began to lead a team of 24 farriers at Macau Jockey Club, working alongside three vets who all keep around 380 horses in tip-top shape. Shoeing or farriering a horse is essential to equine hoof care. It includes trimming hooves and 'balancing' them so they land flat on the ground. It's a physical and highly specialised profession which combines the skills of a blacksmith and a vet.
Despite his father encouraging him to become a horseracing jockey when he was young, a growth spurt in his teens meant that Sapire was not able to fulfil that ambition. Horses, however, were in his blood – his father was a racehorse trainer and his older brother was a farrier in South Africa – so he followed in his brother's footsteps in his later teenage years. After attending high school in South Africa, the young farrier continued practicing the craft and furthering his training, which included an apprenticeship with a two-year residency in the US under Chris Gregory, one of the most celebrated names in farriery and hoof-care education in the world.
Sapire is an American Farriers Association (AFA) Certified Farrier. He also gained eight years of experience in the trade in Dubai, as well as three years in Singapore, prior to his move to Macao earlier this year, which he made because he says he was seeking a new challenge. And a challenge it is. "It is very tough to keep horses running in Macao," he says. "They race a lot more often. But I have been able to help a few horses so far and it is extremely rewarding. I've got a great team of farriers behind me. They are all enthusiastic. I'm just happy to be here more than anything else. I want to be here for a while and, hopefully, maybe even retire here. I'd like to see the Macau Jockey Club grow back to its former glory. If I'm able to play a small part in that, it would be a defining achievement in my career as a farrier."
The Iranian martial artist
Most people have heard of karate. But many may not be familiar with karate-do. This is a martial arts discipline which refers to a way of practicing karate that focuses on its virtues as a lifelong path of self-improvement. And Mohammad Reza Rashidnia is an expert in the discipline. He was initiated in karate-do 48 years ago in Iran when he was just 13 years old and he practiced it for many years before heading to Macao.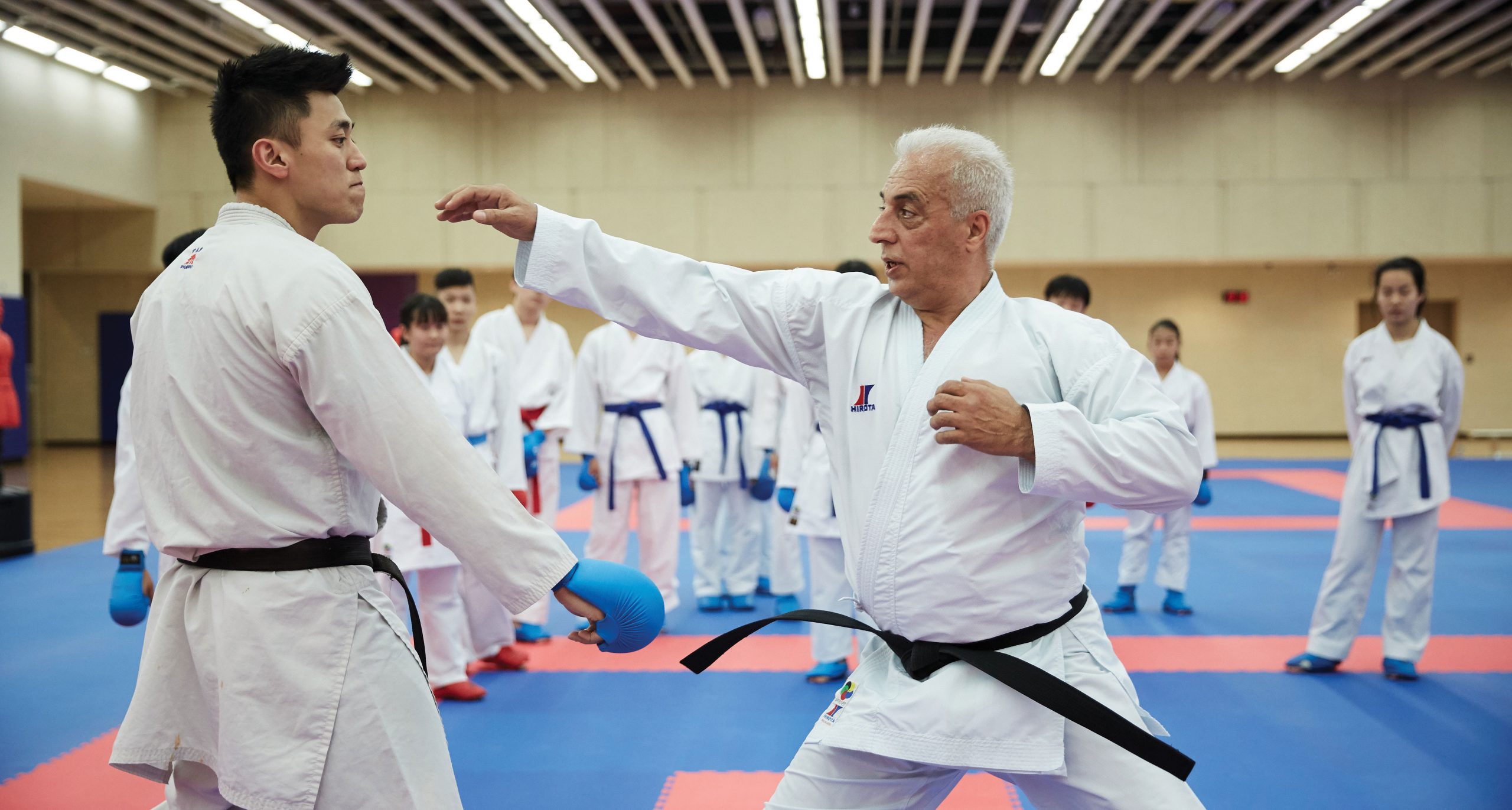 Rashidnia's relationship with Macao began when he met the previous head of the Macau Karate-do Federation, José Martins Achiam, at a sports event in Singapore in 1999, when he was the coach of Iran's national karate team. His experience in the discipline impressed the head of the federation so in 2001, when they met again at another event in Malaysia, he was invited to move to Macao and prepare local karate competitors for the 2002 Asian Games in Busan, South Korea. He accepted and under his training and guidance, the team brought home three medals – a men's silver and two women's bronzes. Since then, he and his team have participated in dozens of championships and tournaments across the continent, including five Asian Games and two East Asian Games. Under his leadership, the competitors have collected more than 200 medals.
He may be a coach these days but at 62 years old, Rashidnia packs plenty of competitive experience under his black belt. As an athlete in his younger years, he scooped silver and bronze medals at the Iran National Karate Championships, as well as gold medals at military competitions in the country. However, sadly he was never able to compete on an international level because he was at his peak during torrid times for the Middle Eastern country, including the 1979 Iranian Revolution and the Iran-Iraq War between 1980 and 1988. These conflicts made training for and attending international competitions far too problematic. As he aged, however, the champion converted his passion for the sport into a coaching career, first training military karate teams from all over Iran in Tehran, the capital and his hometown. In 1996, aged 39, he became Iran's national karate team coach in a country where the Japanese sport was becoming a widespread phenomenon.
Rashidnia has been the head of Macao's team for the past 18 years and he says he is grateful for the trust that has been placed in him over such a long period. "The teamwork is very important," he explains. "They have allowed me to run the team any way I want here in Macao." Coupling the science of sport with technical and tactical preparations, he stresses that karate-do is more than just the fighting – the suffix 'do' means 'the way of', implying it is both a fighting system and path to self-knowledge. "It involves physical and mental training," says Rashidnia. "You learn how to control yourself and your emotions. I love my job. This is my life."
The German scuba diver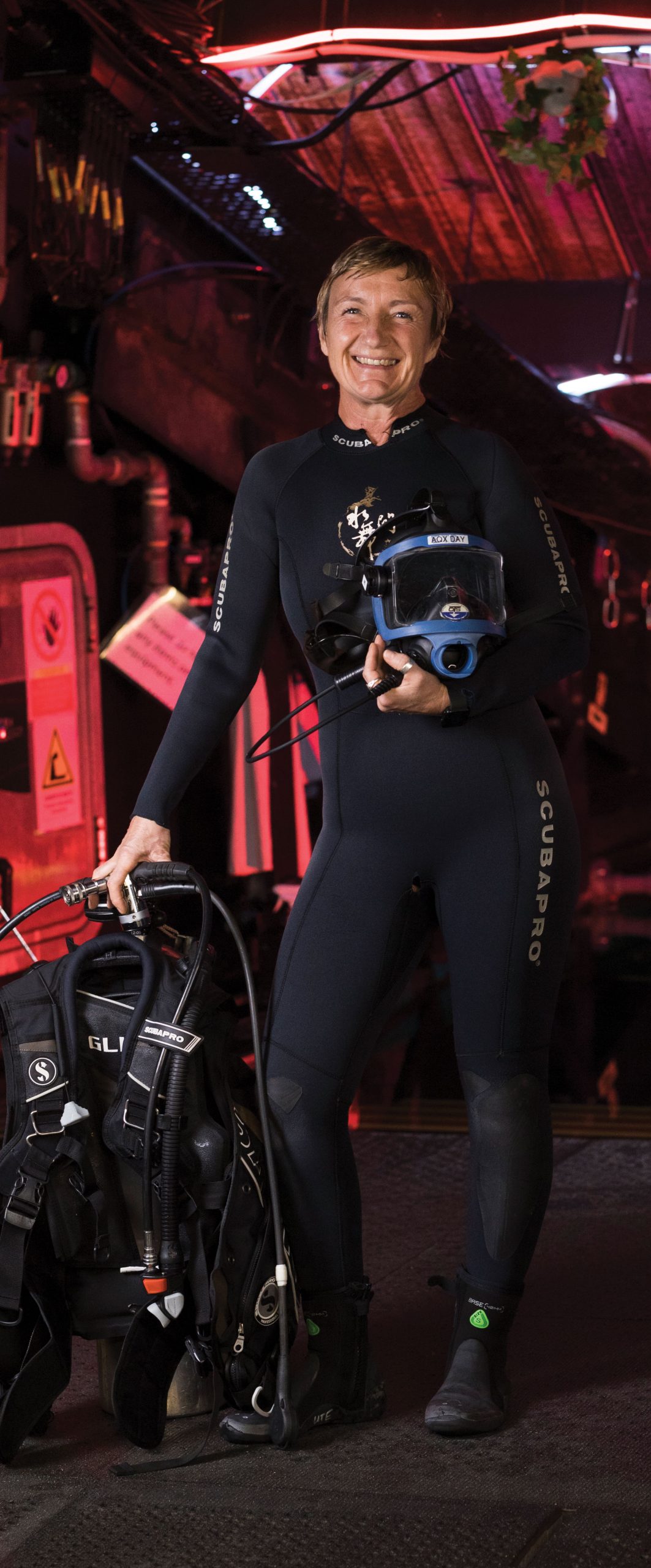 A professional diver with nearly 20 years of experience behind her, Ute Friedrich signed up for an instructor course at the age of 40 years old. In the beginning – she only started diving when she was 35 – exploring the underwater world allowed the German to recover from the stressful situations she encountered as a social worker involved with children from problematic families. Soon, though, diving became her full-time occupation. She acquired a professional licence in Egypt – she went to the African country as she had friends there and it is also seen as one of the best places in the world for diving – and landed her first instructor job working for boat tour operators in Egypt, where she lived for a total of seven years.
Friedrich left Egypt and headed to Macao in 2010 with her husband, and two years later, joined the aquatic department at The House of Dancing Water, which is based at the City of Dreams entertainment complex in Cotai. The House of Dancing Water is a show that combines circus and acrobatics performances, creating a powerful visual theatre that's staged on water. The show's swimming pool is Friedrich's workstation. Much of the show's water wizardry depends on the expertise the 59-year-old and nearly 30 other show divers and technicians provide behind-the-scenes.
In her daily routine, Friedrich services the scuba diving gear, carrying out underwater inspections and moving subaquatic scenic elements for checks and repairs. She is also licensed by the company as a technician. She oversees all the scuba diving training at The House of Dancing Water, which became a Professional Association of Diving Instructors (PADI) Dive Centre in 2011. Since joining the production, the Berliner has taught around 200 people. "For me," she says, "the teaching part makes this job exciting. It is very rewarding."
Diving into a pool packed with props and gear, however, requires expert knowledge and the need to stick to extremely high safety measures. "I always compare this job with wreck diving or cave diving," explains the instructor, who adds that she enjoys working for the company and that she loves life in Macao, whether it's viewed from the inside or outside of a pool. "I wouldn't have stayed here if I didn't like it," she concludes.
The Mosotho researcher
Computer science research may not be for everybody. But it is an exciting and rewarding career for Mamello Thinyane. The 39-year-old Mosotho – the name given to someone from Lesotho, an enclaved country within South Africa – has notched up many years of training in computer science and he is now a respected researcher at the United Nations University Institute (UNUI) in Macao.
Thinyane received his PhD in computer science in 2009 from Rhodes University in South Africa where he studied and worked for 17 years before he moved to Macao and joined the institute in July 2016. Over his career, the researcher has steadily become more interested in issues related to technology and sustainable development, in particular Information and Communication Technologies for Development (ICT4D). This is an initiative aimed at bridging the 'digital divides' – the disparities between technological 'have' and 'have not' geographical locations or demographic groups – and aiding sustainable development by ensuring an equitable use of information and communications technologies.
How do we prepare Macao's society to function in the face of adverse events?
This focus on technology and sustainable development is actively promoted by the United Nations – so it was this focus which brought Thinyane to Macao. Here, he co-ordinates small scale-yet-meaningful projects at UNUI, including his work with Macao's branch of Catholic relief and social service not-for-profit organisation Caritas. He was working with the organisation to develop a system to manage their homeless services when Typhoon Hato struck in August 2017. "When Hato happened, they lost a lot of their data," says the researcher. "This is an organisation that is mission-driven. When they get affected by an adverse event like that, everything is disrupted."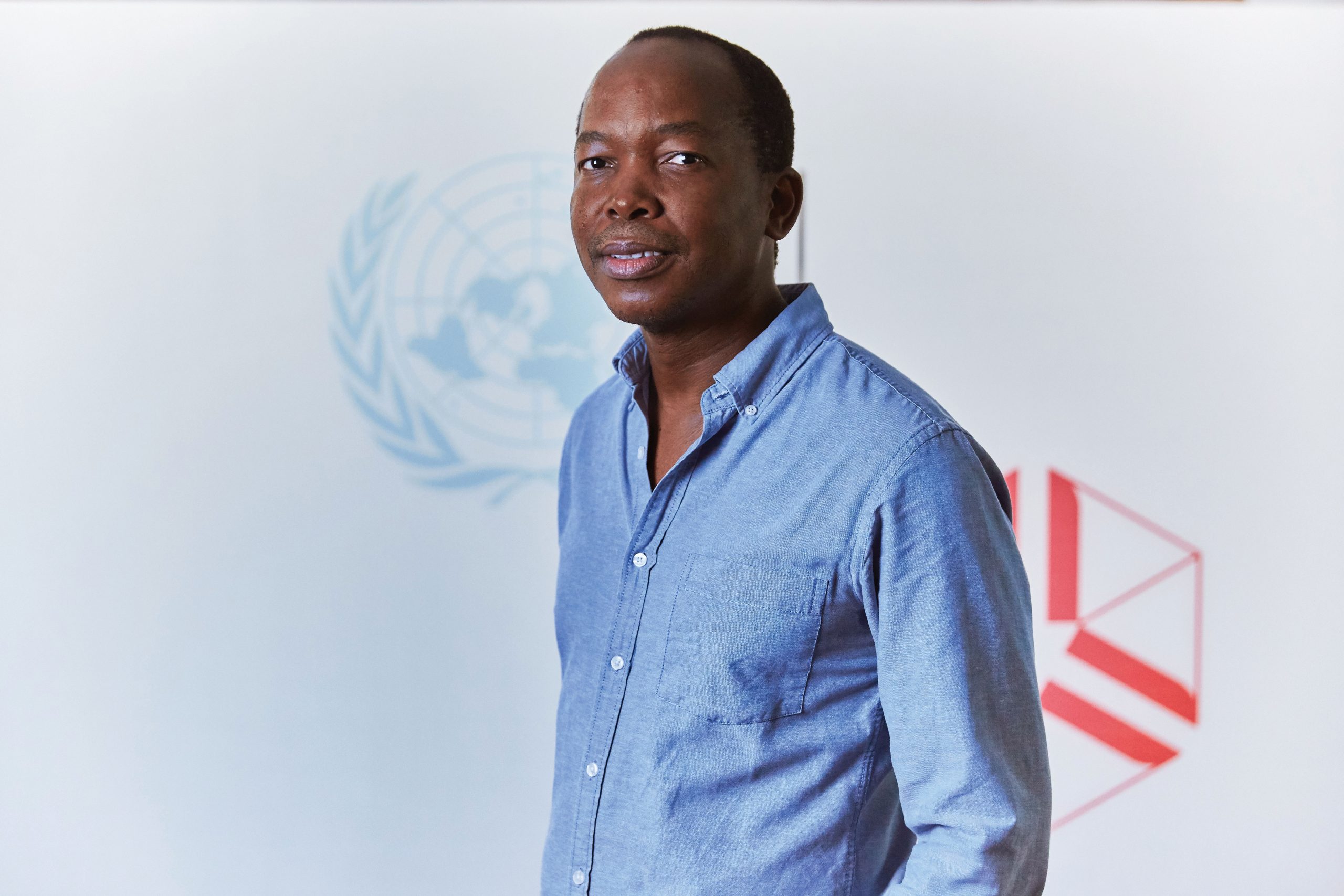 This previous experience with Caritas became 'part of the motivation' for a new project called 'Smart City-zen Cyber Resilience', which was launched earlier this year. Backed by Macao's Science and Technology Development Fund (FDCT), it seeks to expand the scope of 'operational stability' concerns such as the one that affected Caritas, including adverse effects caused by nature and people, such as cyber attacks – which can trigger data loss and breach online privacy. "My concern with this project," he says, "is that citizens and non-governmental organisations (NGOs) are sometimes not aware, not prepared or not engaging with these issues. How do we prepare Macao's society to function in the face of these adverse events?"
For the next year and half, 'enhancing the cyber resilience of Macao citizens' will occupy the researcher's time. It's a rising concern in Macao. "We'll definitely be looking into expanding," says Thinyane, who is also the chairman of the board of the African Footprints of Hope Organisation, an NGO that empowers young people in southern Africa with skills so they can improve their livelihoods. "There is so much [going on] around [the issues of] cyber security and cyber resilience. A lot needs to be done. We are the only UN agency in Macao and with that connection there are specific insights and advantages that we can bring and hopefully contribute as well."
The French florist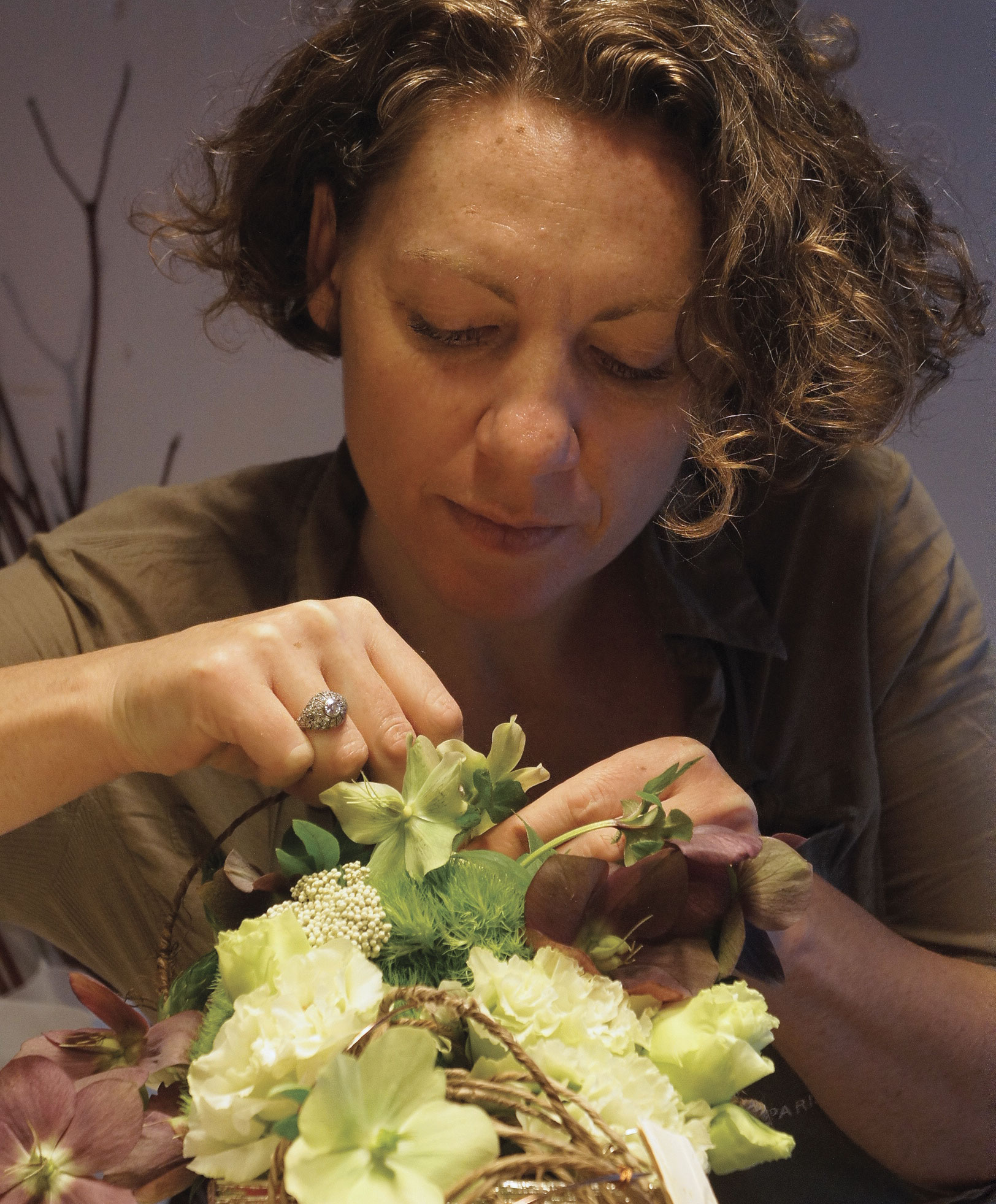 A six-year course at l'École des Fleuristes de Paris – Floral Design School of Paris in English – followed by specialist management and floristry business training at the Paris Chamber of Commerce gradually transformed Carole Delavelle's once-amateur passion into a budding profession. Backed by extensive formal training and diverse work experience, the 46-year-old Parisienne arrived in Macao nearly 11 years ago, making herself at home in a city she believes has never lost its glow. "It is the place to be," she says, "to develop new flower concepts with other strong and motivated people."
Delavelle made her base in Asia in November 2009 after landing a contract to design an artificial foliage decoration for The House of Dancing Water. She founded her company, Oulala Flower, in Macao six months later. The business provides floral design services that cater for events ranging from wedding celebrations to grand openings. She has clients across the region and she tells us the word 'oulala' is an idiosyncratic French expression of surprise. The Frenchwoman says she chose it because she used the expression for so long that her friends told her the word had started to 'define' her. So she thought it could define her business too.
As a creator, Delavelle draws inspiration from a variety of sources, including 17th and 18th century French design aesthetics. "I also love French gardens," she says, highlighting the works of Gallic landscape architect André Le Nôtre, who designed the park at the Palace of Versailles near Paris in the mid-17th century. She says she admires several other French royal gardens such as 'Chantilly, Fontainebleau and Tuileries'. Plus, she has a soft spot for Impressionist painters – all influences on her work as a floral artist. And over the past 10 years, she has also been sharing her knowledge on French floral art and design in a series of creative studies courses at the School of Continuing Education at Macao's Institute for Tourism Studies (IFT).
On a practical basis, Delavelle's work is made possible by the arrival of flowers by boat from a Hong Kong supplier every two days. They come from all over the world, including Italy, Japan, France, New Zealand, Australia and the Netherlands. As long as the flowers continue sailing to her, she believes her business will keep on blooming just like her love for Macao has been growing. "I really believe that I am useful here," she says, "and that I have brought a French and modernist touch to the city's flower business. The students I have trained here have acquired the necessary skills to develop their own projects in Macao and become even more creative. Today, I am very proud of them." She adds that she 'loves the way people think in Macao'. "They are curious," she says. "They want to learn and they are quite open to other cultures. They are also worldly wise."
The Hungarian flautist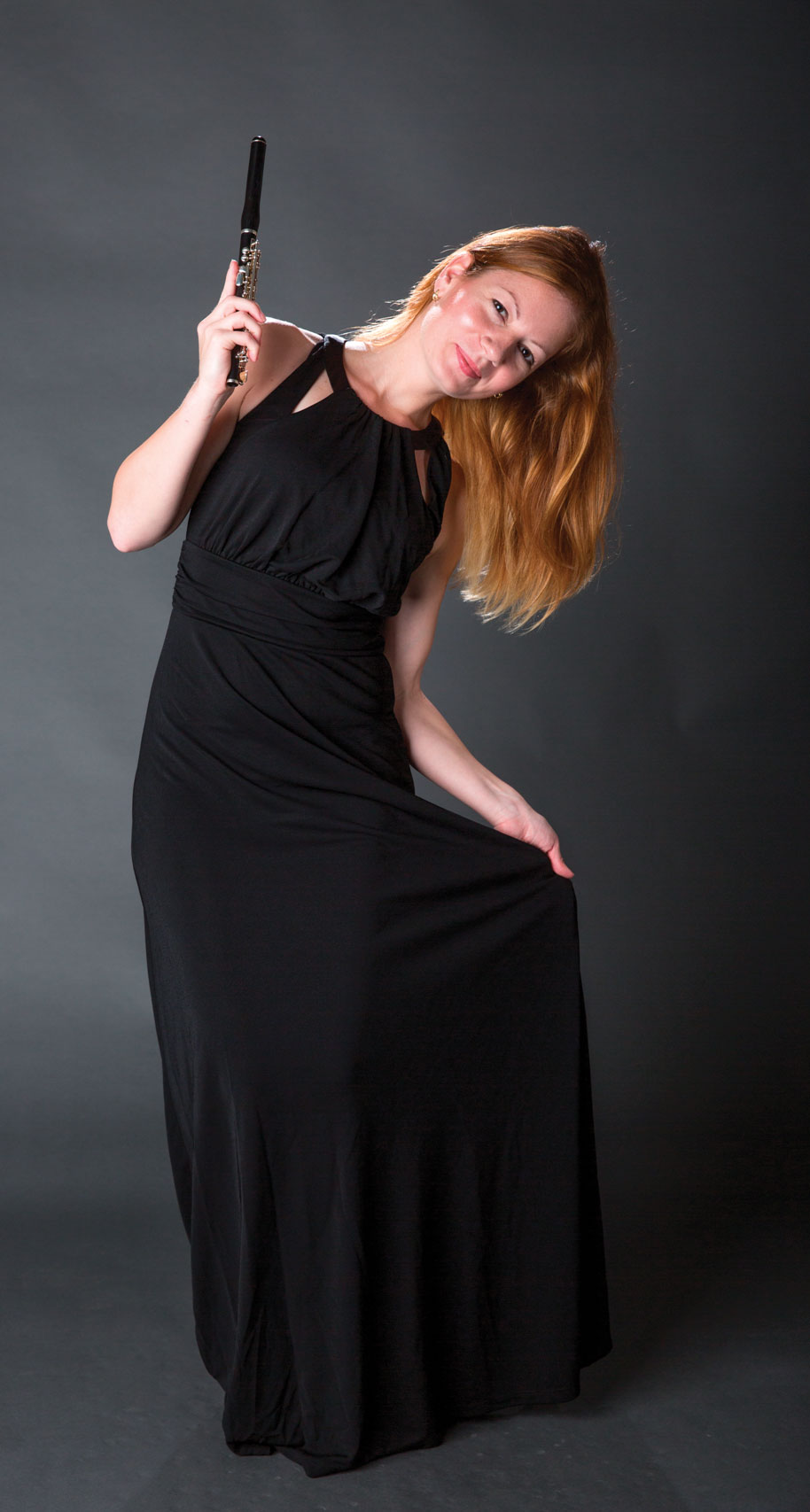 At the tender age of eight years old, Veronika Csajági was introduced to the flute. She was 'left free' to practice the instrument as much as she wanted outside school and extracurricular music classes in her hometown of Budapest, Hungary. As a result, she cultivated a strong affection for classical music. At just 12 years old, Csajági decided that she wanted to join a secondary school that was solely for budding musicians and she enrolled in that school when she turned 14 years old. Her path was set and she would go on to become a talented, passionate flautist – one who would eventually bring her skills to Macao.
In 2014, Csajági joined the Macao Orchestra, which was formed in 1983 and consists of around 60 musicians from across the world. The 35-year-old Hungarian, who has been part of the orchestra ever since, is the second flautist and also the ensemble's only player of the piccolo, a small flute that sounds an octave higher than the regular instrument. "It is tiny but it is loud," she says, warning us not to be fooled by appearances. Classical musicians are trained to learn a set of instruments and learning the piccolo is part of a flautist's education. During her formative years, first at the Liszt Academy in Budapest, where she obtained her Bachelor's and Master's degrees in music, then as a member of the Györ Philharmonic Orchestra, also in Hungary, Csajági claims she built up her profile to be a piccolo player.
Csajági says that she had 'not planned' to come to Macao prior to joining the city's orchestra. "A door opened and I did not slap it shut," she says, adding that she's 'always loved' Asia, particularly the continent's movies, music, paintings and places. "So, next to the main motivation that I wanted to work in a symphonic orchestra, it was an adventure to move to Macao." Csajági applied for the position, passed a preliminary DVD audition and got an invitation to undertake a three-month trial period. She excelled and was able to join the orchestra. "I was honoured to work with highly qualified musicians," she says.
Over the years, Csajági has participated in many concerts and has had many influences but she admits that she finds it difficult to name a favourite composer, highlighting instead the experience of 'immersion' in a variety of compositions and pieces. "I have enjoyed many beautiful experiences and memories with many [classical music] pieces," she says. "I need stimuli and challenges. My musical experience is a never-ending journey of curiosity."
Over the past six years in Macao, Csajági, who has previously worked with the Danubia Philharmonic Orchestra and the Hungarian Radio Philharmonic Orchestra as a guest musician, has devoted four years to also teaching music at the Macao Conservatory as a part-time instructor. "Classical music can be a kind of knowledge that you wouldn't use directly," she says. "But it can train both your personality and your creativity. This European heritage is recognised in Asia as an important part of a person's skills. In Macao, I have had students who have put a lot of effort into studying music next to their school or job. They want to evolve and I have been happy to contribute to this."
The Peruvian chef
Many chefs in Macao have moved to the city from faraway lands. This could be because there are plenty of opportunities in the SAR for talented culinary maestros – but it may also be because Macao's own cuisine is so unique and its locals and visitors expect an excellent gastronomic experience at the city's many restaurants, markets, takeaways and entertainment resorts. One such talented chef who came to Macao all the way from Peru in South America is Edwin Guzmán.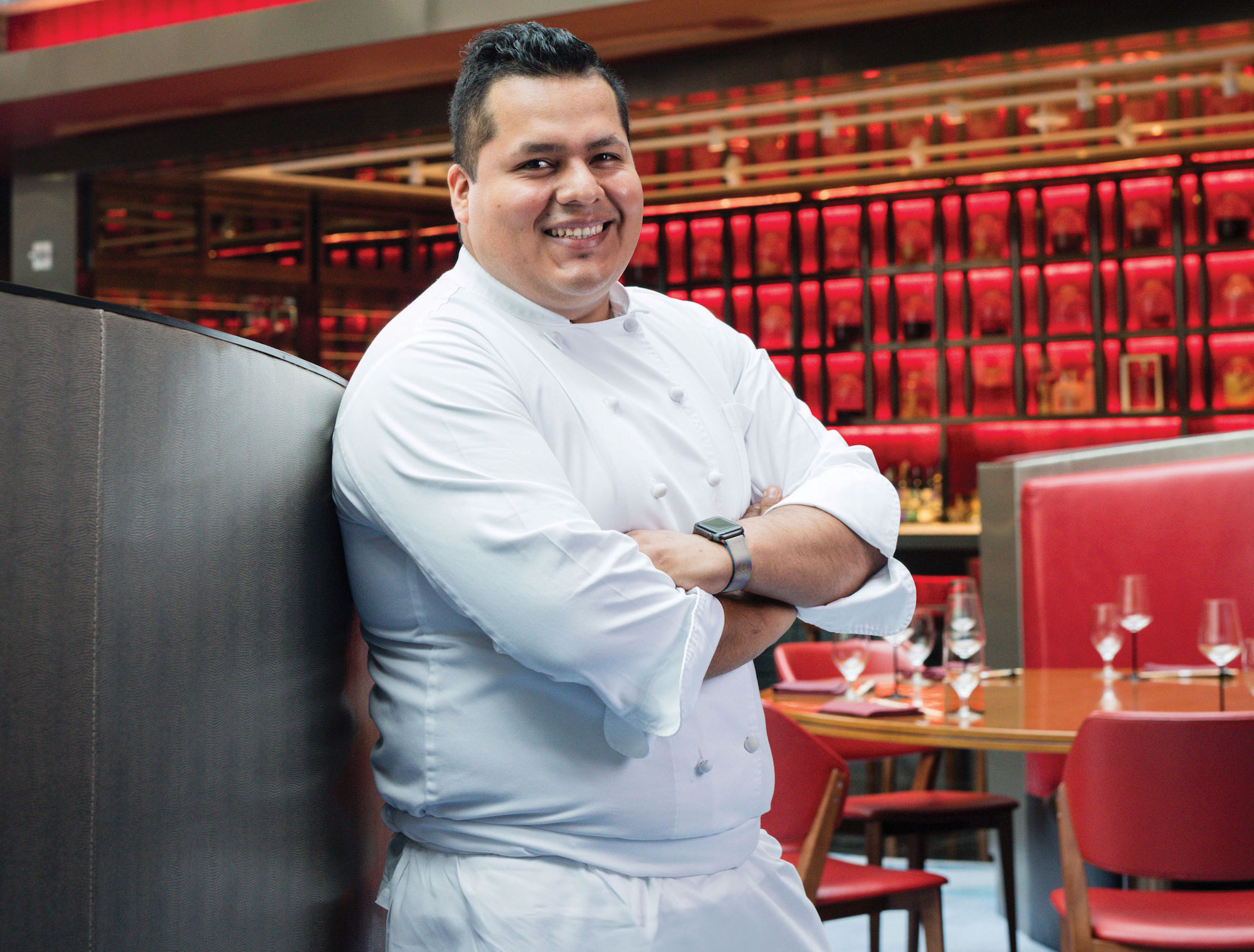 Guzmán was born and raised in Peru's capital city, Lima. He began working in the culinary industry at 19 years old, starting in the kitchens at restaurants in the city before acquiring formal training at St Ignatius of Loyola University in Lima. He says his mother was an early inspiration. "When I was young," he says, "seeing my mother getting up early to prepare for her restaurant, going with her to the market and experiencing many aromas and flavours from her cooking – it's imprinted in my DNA." The young chef arrived in Macao in July 2017. He had been handpicked to join the team as chef de cuisine at the new Aji fine dining restaurant, which opened at the MGM Cotai entertainment complex in February 2018. Over seven months, he helped the team to prepare for the opening and he has been working at the eatery, which specialises in Nikkei cuisine, ever since.
Nikkei cuisine is actually a Peruvian cuisine which sees famous ingredients from the South American nation like tropical fish, quinoa and aji amarillo peppers moulded by Japanese culinary techniques. The word 'nikkei' refers to Japanese people who have permanently relocated overseas and Peru is home to South America's second largest Japanese population after Brazil. Aji is Macao's first Nikkei restaurant and it is headed by one of the world's best-known Nikkei chefs, Mitsuharu Tsumura, who owns Lima's Maido restaurant, which was ranked 10th in the 2019 World's 50 Best Restaurants list. Guzmán trained here before he moved to Macao and the chef says that Tsumura has become his mentor over the years. "Every day in Macao," says Guzmán, "I am becoming a more accomplished chef."
Guzmán says that Nikkei is a cuisine in which fresh fish marries citrus-based sauces and in which the humble potato, a quintessential Peruvian ingredient – more than 4,000 varieties reportedly exist in the country – takes the spotlight. He says that he has introduced seven types of Peruvian potatoes to Aji's tasting menu. "Nikkei cuisine combines Peru's popular culinary culture with Japan's subtlety," says the 30-year-old. "I believe, as Peruvians, we have achieved a very interesting balance in this type of cuisine." Aji's name itself is proof of this happy marriage, meaning both 'flavour' in Japanese and 'chilli pepper' in Spanish – an ingredient that Guzmán, who has been developing his own Peruvian chilli-based XO sauce lately, calls 'the most important in Peruvian cuisine'. "I feel honoured," concludes the talented chef, "to have had such an amazing opportunity to come to Macao to represent my country with our unique culture and cuisine, adding a special taste to the local culinary landscape."
The Filipina marine biologist
Karen Araño Tagulao was born in 1972 in the municipality of Cabagan in the Philippines. The eldest daughter in an academically inclined family – her parents are retired professors and several of her five siblings have pursued academic careers – she found her vocation in biology. After pursuing Bachelor's and Master's degrees at the University of the Philippines, she became a PhD fellow in marine biology in an integrated scheme involving the Netherlands' Radboud University and the UNESCO-International Institute for Infrastructural, Hydraulic and Environmental Engineering, now known as the IHE Delft Institute for Water Education. Her ongoing doctoral research consists of applying molecular techniques to study the evolution and relationships of seagrass populations in the Indo-Pacific region.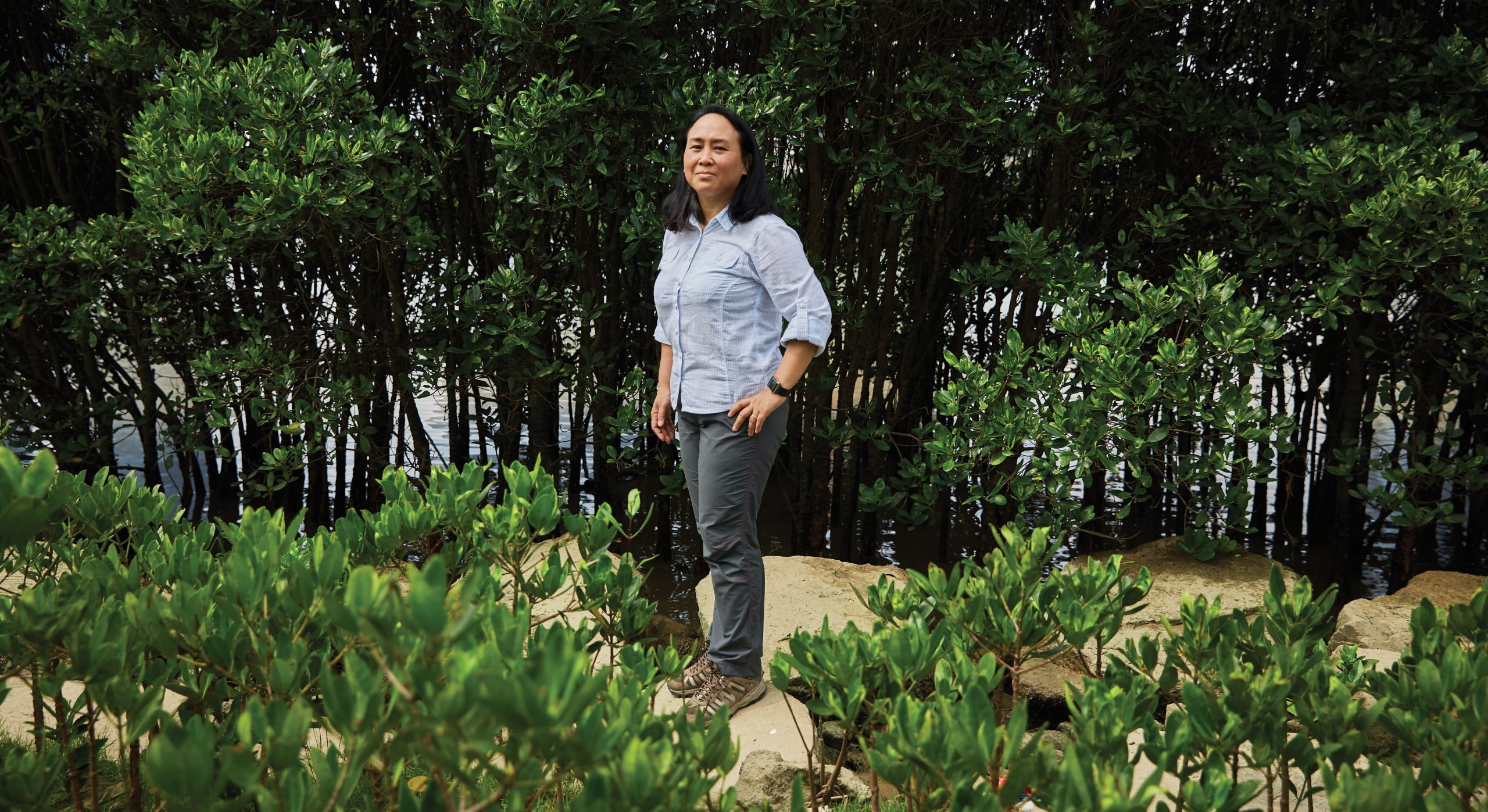 In January 2003, shortly after she was married in the Philippines, Tagulao arrived in Macao. She moved to the city because her husband was already there – he'd been working in the territory since 1992. "I was uncertain about the future," she admits, "but I was optimistic that I could continue my scientific work in Macao because the city is surrounded by water." The marine biologist soon settled in and became a mother. She spent the following few years raising her two children, however, in 2008, she landed a position at the University of Saint Joseph (USJ), where she is now a senior lecturer at the Institute of Science and Environment and the co-ordinator of USJ's Pre-University Programme, which helps prepare students for university in Macao or overseas. In 2010, she also became the principal investigator of the institute's project on mangrove forests – a position she still holds as she and her team investigate these unique habitats that are characterised by vegetation growing in tidal coastal swamps.
"In a city like Macao," says Tagulao, "which is vulnerable to the impact of storm surges, mangroves can help protect the coastline by acting as natural barriers." She adds that mangroves are 'equally important in the protection of the city's coastal waters from pollution due to their ability to act as filters'. Whether she is engaged in science promotion projects or supporting international bodies like global health organisation Clean the World Foundation, Tagulao highlights the importance of 'translating science into action'. The environment has found an ally in the marine biologist and Macao has, yet again, brought a professional in from a foreign country who is benefitting the city and its society as a whole every single day.