Pastelaria Chui Heong opened in 1958 and is the last shop of its kind in Macao.
At ten o'clock each morning Lee Chi Yung opens the shutters of the almond cookies shop, which his father founded 60 years ago. It will remain open until seven, although Lee stays much later, not leaving until eleven o'clock at night. Long days, especially for a shop that is open 365 days a year. Yet even before Lee opens, a small group of customers have already formed a queue, eager to place their orders as early as possible.
Welcome to the Pastelaria Chui Heong (最香餅家), which in Chinese means "bakery with the tastiest cookies", located on the narrow Rua do Gamboa, close to the Inner Harbour. The well‐established shop relocated there in 2008, after its original premises in Rua do Barão were demolished. A new location, but with the same traditional recipes and production process employed by Lee's father, Lee Gai Yuk, when he opened the business in 1958. That means whole almonds, vegetable oil, white sugar, and mung bean flour with fresh pork as its meat filling. Staff grill them over charcoal, giving the cookies a fresh, rich flavour and crunchy texture.
But that high quality comes at a price: Pastelaria Chui Heong is the last shop of its kind in Macao. The government has stopped issuing new licences for shops that use charcoal ovens on their premises. While this forced the Lee family to move some of the production process off‐site, they continue to do part of the process on the premises.
The shop remains popular with Macao residents, some of whom have patronised Pastelaria Chui Heong for decades, as well as with buyers from the mainland, Hong Kong, Taiwan, Japan, South Korea, Singapore and the West, especially the United Kingdom.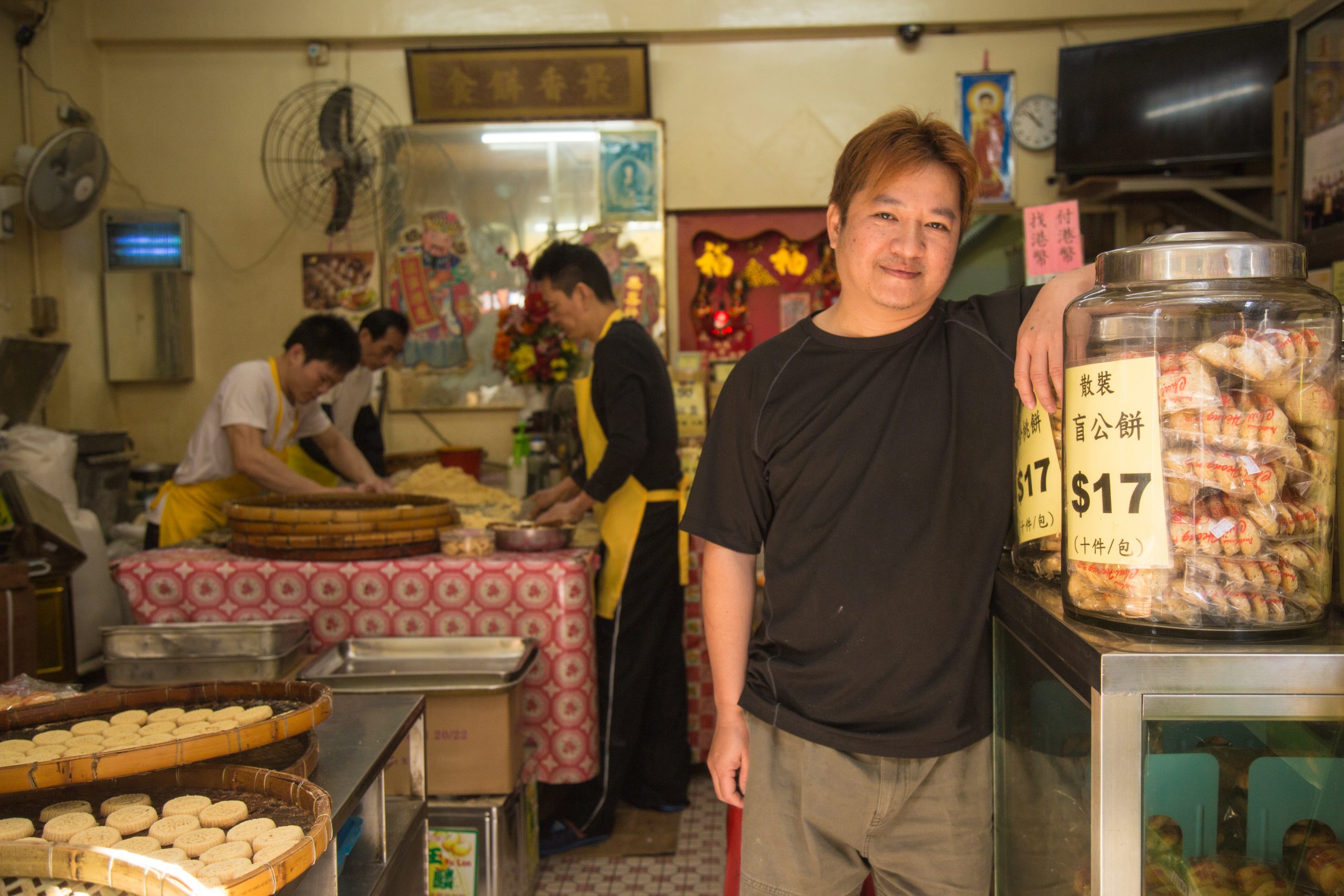 Building a family business
When Lee's father arrived in Macao from mainland China, he had no occupation so he studied the skill of making almond cookies. He opened the shop in 1958 and worked there until his death in 1985, at which point the business passed to Lee, one of his five children. Pastelaria Chui Heong remains a family business today, with multiple generations helping around the shop, doing different tasks. Lee himself started working there as a boy.
In the beginning, Macao residents accounted for nearly all of the shop's customers. But the business diversified as the tourism industry in the city expanded, attracting visitors from Hong Kong, the mainland, and countries in Asia.
Despite expanding their customer base, the business remains relatively small. The current site, similar in size to the Rua do Barão premises, is an intimate little shop where customers can observe each step of the cookie‐making process.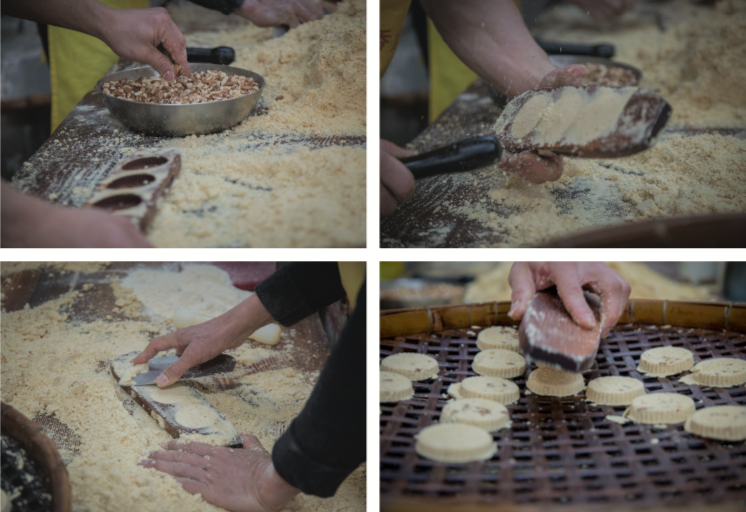 "We thought of buying a second or third shop, but rents are high and it is hard to find workers for a job like this," Lee explained. "Local people do not want to do it." Only half of the shop's six‐member staff are from Macao, the other half come from the mainland.
Holidays make for the busiest times of year at the shop. "People need to buy gifts," Lee said, noting that for some, his shop's almond cookies have become something of a family tradition. "Some of our customers have come here for 50 years. Sometimes, they send their children to buy for them."
Happy moments from that long history decorate the walls of the small shop, photographs of film and music stars that came to buy the cakes. The darkest moment came in August 2017, when Super Typhoon Hato slammed into Macao, destroying in hours what had taken a lifetime to build.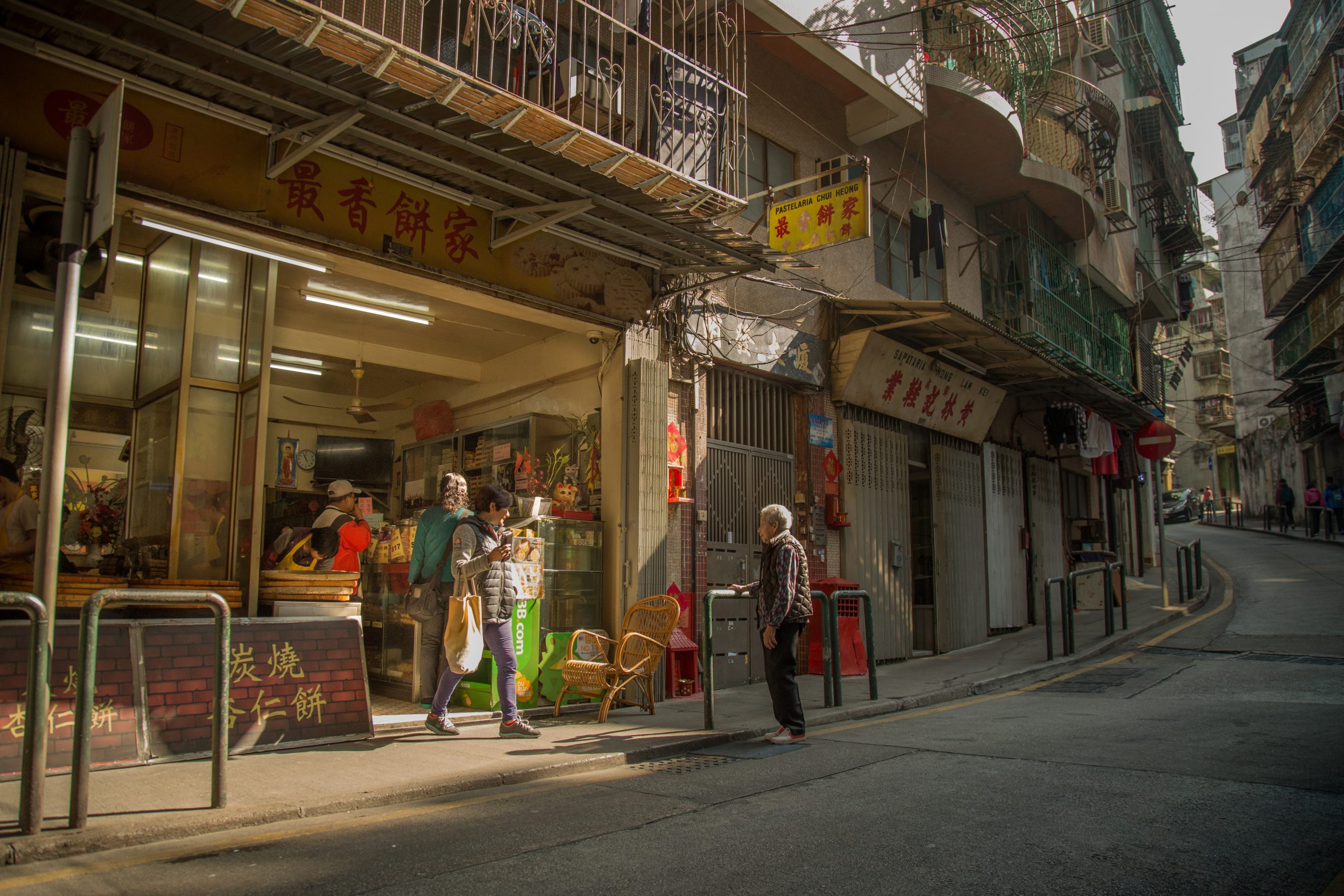 "We lost all our stock and equipment. We had to replace everything. The losses totalled MOP300,000. We got MOP50,000 patacas in compensation from the government.
Following in his father's footsteps, Lee, 54, has no plans to retire. His only child, a son in his 30s, does not wish to take over the business; he works in property. It will remain in the family, though, passing to his brother's son who has worked in the shop for several years.
The almond cookie came to Macao from the mainland. Invented by a baker in Zhongshan city, Guangdong province in 1918, it quickly spread to Macao.
Creating a new tradition
Like the elder Lee, the almond cookie came to Macao from the mainland. Invented by a baker in Zhongshan city, Guangdong province in 1918, it quickly spread to Macao, Hong Kong and other cities, becoming a traditional food of Cantonese people.
Starting in the 1920s, a handful of big companies were set up to produce the cookies, such as Yeng Kee Bakery and Choi Heong Yuen Bakery, as well as many family manufacturers. Initially, the shops sold simple cookies and cakes with basic flavours to local residents who bought them as snacks or as gifts.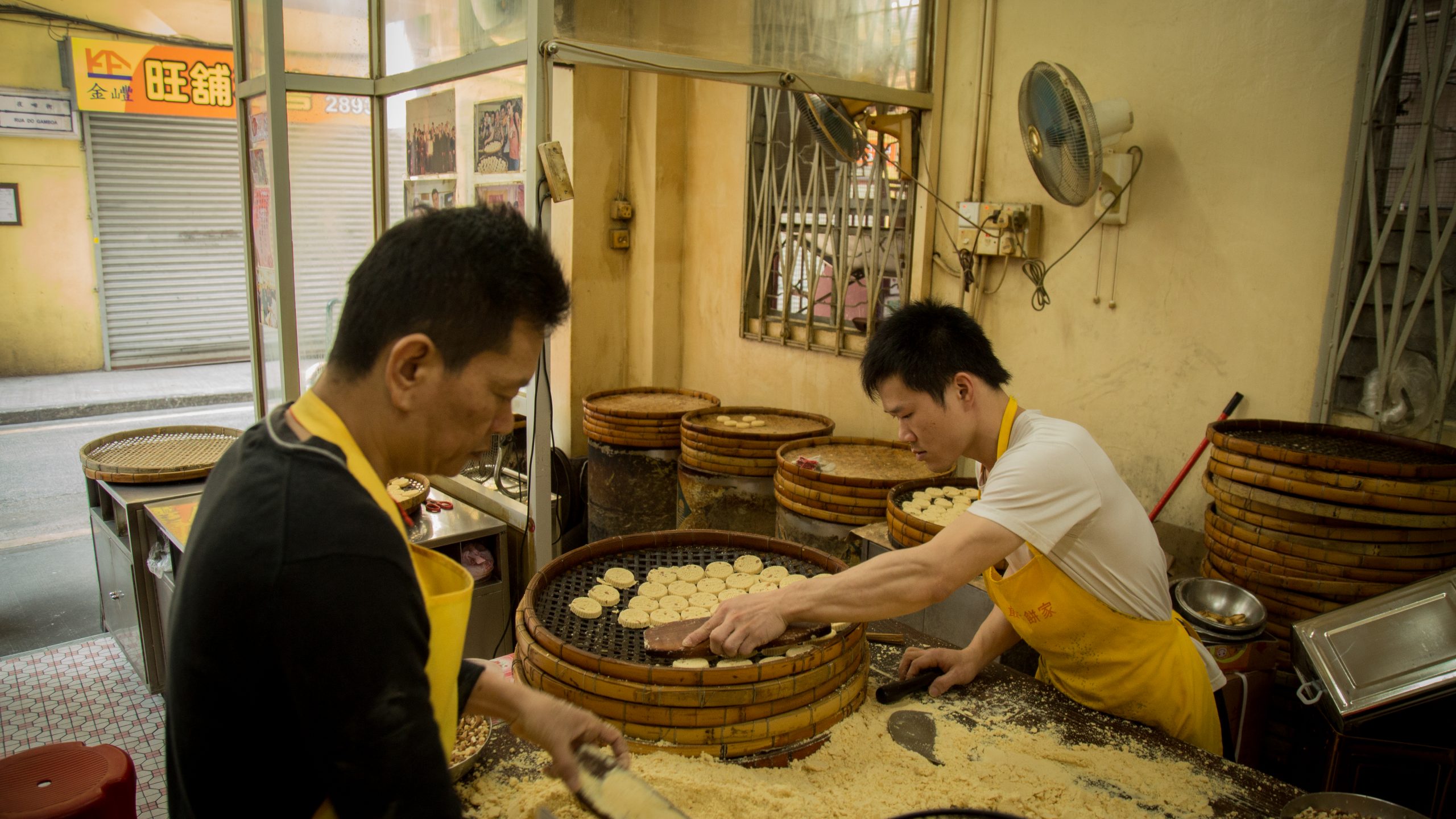 As more tourists came to Macao, many of them from Hong Kong, their enthusiasm for the delicious cookies prompted shops to expand their offerings. Now more than 300 different kinds of specialty foods are available in shops – but almond cookies remains the king.
It has since spread to other cities in the Chinese‐speaking world, including Taipei and cities in North America with a large Chinese population, but remains strongly associated with Macao.
While production is not restricted to the city, the almond cookies has become famous here, making it a must‐buy for thousands of tourists, and a popular gift for family and friends.
King of tasty souvenirs
The market leader is Koi Kei, which has 23 stores across Macao, employs around 500 people and according to their website, represents 75 per cent of the pastry souvenir market.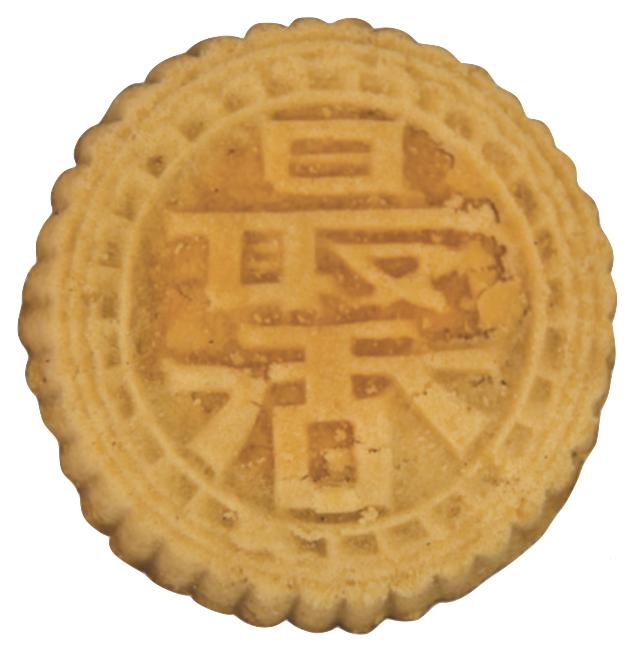 Founder Leong Chan‐kuong doesn't fit the same profile as Lee and others who run the traditional family businesses here. Leong migrated to Macao with his parents and two brothers in 1979. He started as a hawker, selling ginger sweets
and crunchy peanut candies from a cart. Then, in 1997, Leong put all of his financial Chui Heong almond cookie resources into opening the first Koi Kei Bakery on Travessa do Matadouro; he was just 28 years old. His family warned him against the move, believing it too risky, but Leong's gamble paid off beautifully.
The key to his success lay in China's decision to give short‐time travel permits Chinese citizens to visit Macao. Leong targeted this new group of customers by setting up a branch near the Ruins of St. Paul's, the city's top tourist destination, in 2002.
Koi Kei quickly became the brand of choice for tourists from the mainland and Hong Kong. It spends heavily on advertising and its shops all over Macao, as well as in Hong Kong.
Together Macao and Hong Kong have nearly 30 chain stores.
While Lee is too polite to compare his cookies with those of Koi Kei or other brands, he does take pride in the family business that has become his life's work.He worked every day of the year in 2017, save for two short holidays in Thailand and Taiwan.
As large companies increasingly replace small businesses, swapping out time‐ ‐consuming hand preparation and charcoal grilling for mass production and electric stoves, Pastelaria Chui Heong preserves a tradition passed down through generations. Lee remains committed to continuing the business started by his father more than half a century ago, providing delicious almond cookies for dedicated locals and curious tourists eager to take home a taste of Macao.