Since childhood, Ashlee* had always been quiet and reserved. But five years ago, when she was working as a waitress in a local restaurant, her family noticed something seemed off. Ashlee began talking to herself and ignoring people when they tried to speak to her.
Her dad brought her to the psychiatric department at Conde S Januario General Hospital, a public hospital in the Freguesia da Sé area of Macao. Doctors diagnosed her with schizophrenia, a serious mental disorder characterised by symptoms such as hallucinations, disordered thinking and behaviour.
After six months of treatment, Ashlee regained emotional stability and a sense of control. But as soon as she was discharged from the hospital, she had to face another challenge: reintegrating into society. "I was worried about how to find a job with a stable income. After all, we need stability and peace of mind in order to go through the rehabilitation journey," she says.
Fortunately, her psychiatrist referred her to the Fuhong Society of Macau, a non-profit organisation that provides services for people with intellectual disabilities and those recovering from mental illnesses. At Fuhong, Ashlee received counselling and vocational training for a year, before eventually accepting a job at Happy Laundry, a social enterprise established by Fuhong that provides laundry services to local businesses.
"Happy Laundry allows me to work with a team of colleagues and make new friends," says the 35-year-old. "I am so glad to be part of this big family. Not only has it helped me find a sense of belonging, but it also offered me a chance to prove the capability of people recovering from mental illness."
Ashlee is one of many people who have benefited from Fuhong's services. Established in 2003 by Fátima Santos Ferreira, the former Social Welfare Bureau president, the non-profit has helped more than 500 people through physical therapy, nursing, healthcare, counselling, and training programmes that instil communication, emotional and life skills.
Beyond everyday care, the organisation strives to empower individuals and support them on the road to reintegration and independence. "At Fuhong Society, we believe that vocational training can empower our beneficiaries by offering them the skills to be independent," says Fuhong Director Jennifer Chau. "Meanwhile, by showing that they can contribute to society, we can help change public perception towards intellectual disabilities and mental illness."
Creating more opportunities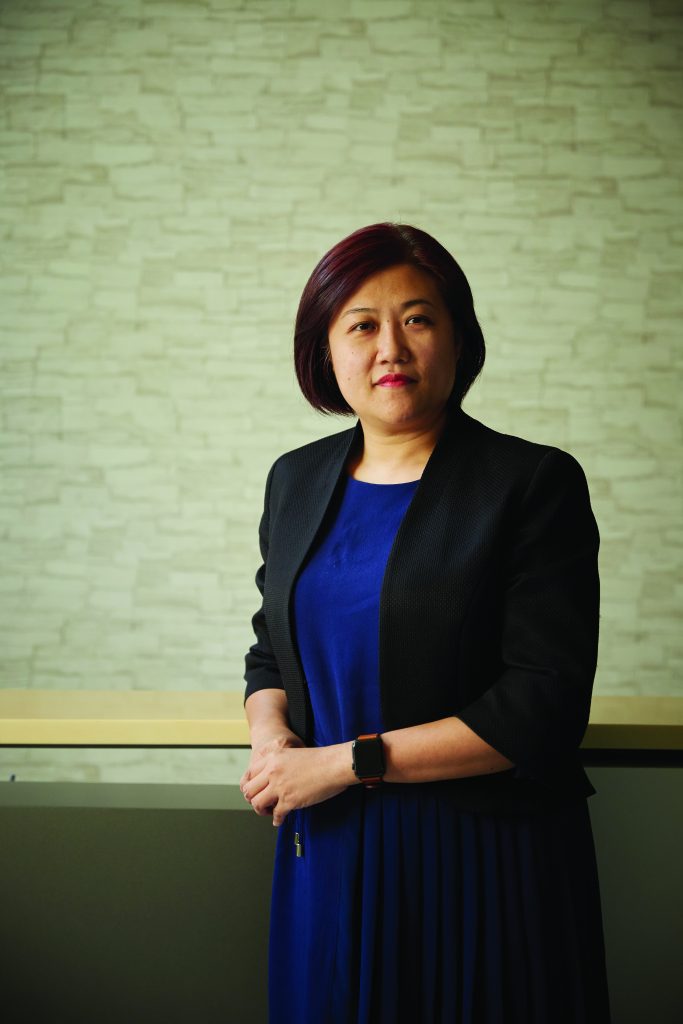 Chau joined Fuhong as an assistant manager in 2003 after working as the secretary to Paul Pun, secretary-general of Caritas Macau. As the NGO's first employee, she has witnessed how it transformed into what it is today. Starting with a few core members in the beginning, Fuhong has evolved into a team of more than 200 employees, ranging from management staff to social workers to medical professionals, such as nurses, speech therapists and physical therapists.
However, the beginning is always the hardest. Fuhong faced its fair share of challenges when launching its first facility, the Pou Choi Centre in Fai Chi Kei, in 2003, which later relocated to Travessa da Areia Preta on the Macao peninsula under the name Pou Lei Centre in 2017. The centre provides occupational rehabilitation and employment support service to people with mild or moderate intellectual disabilities who are at least 16 years old.
"At that time [in 2003], the public still held a lot of prejudice against people with an intellectual disability or a mental illness, thinking that they may attack them all of a sudden," she says. "Moreover, since many factories have moved to [the mainland], there were very few job opportunities available for our beneficiaries."
Chau realised Fuhong must think outside the box. Drawing on her bachelor's degree in business administration and a master's in public administration, she came up with a solution. "Since there were not enough opportunities out there, we created the opportunities by ourselves," she says.
To maximise its reach, the organisation started producing gifts and souvenirs for festivals and celebratory events in 2003, from Chinese New Year and Christmas to weddings and graduation ceremonies.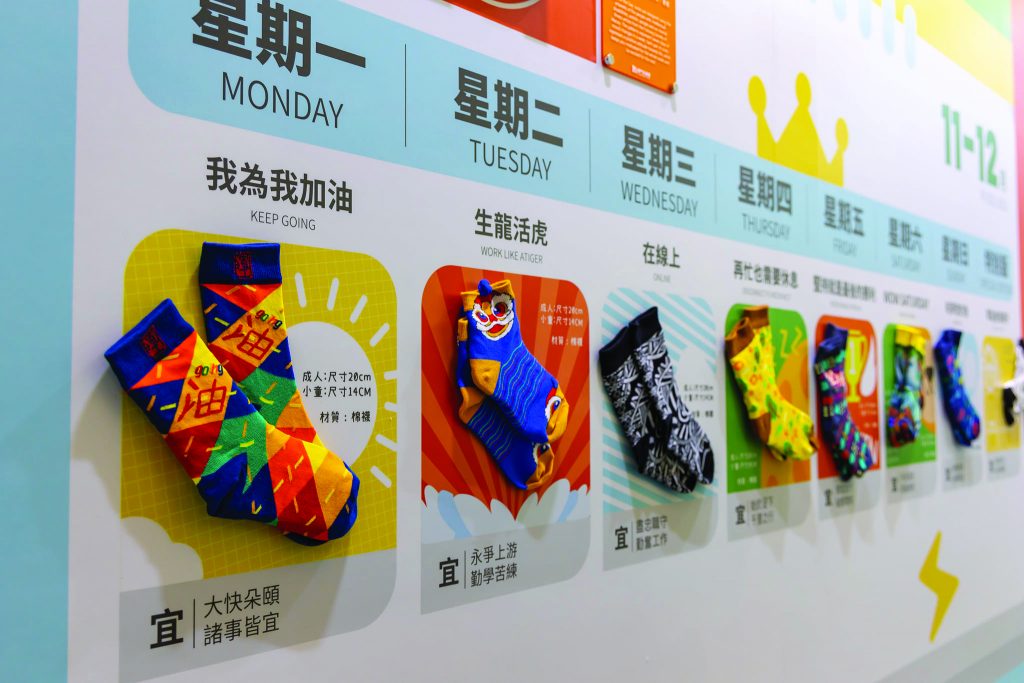 In 2004, the NGO launched a charity homegoods brand, Rainbow Flower, which has a five-coloured floral logo symbolising love and hope. Under Rainbow Flower, Fuhong has produced more than 200 types of everyday items, including pillow cases, shopping bags and souvenirs, all designed and packed by the disabled workers at the Pou Lei Centre.
Since then, Fuhong has worked with various local businesses to produce tailor-made corporate souvenirs for them. For instance, the centre helped an integrated resort in Macao produce a notebook bag featuring its lion logo painted by one of Fuhong's employees in 2016.
According to Chau, it's a win-win solution for both the NGO and its workers. "By selling our own products, we can generate income for the centre and pay our workers for everything they do," she says. "More importantly, it showcases the potential and talents of people with disabilities to the public."
With a stable source of income, Fuhong can continue to expand and diversify its services and facilities. In 2005, the NGO launched the Hong Ieng Centre on Rua de Fai Chi Kei to provide physical therapy and training programmes focused on communication and emotional management skills. And to help people with disabilities discover their artistic talents, Fuhong established the Creative Art House on Travessa da Areia Preta in 2010 which provides art training and promotes the products designed by participants.
"Artistic creation is one of the most effective ways to improve our beneficiaries' physical and mental and health, because it is a great channel for them to express emotions, enrich thinking and develop creative potential."

– Jennifer Chau
Launching social enterprises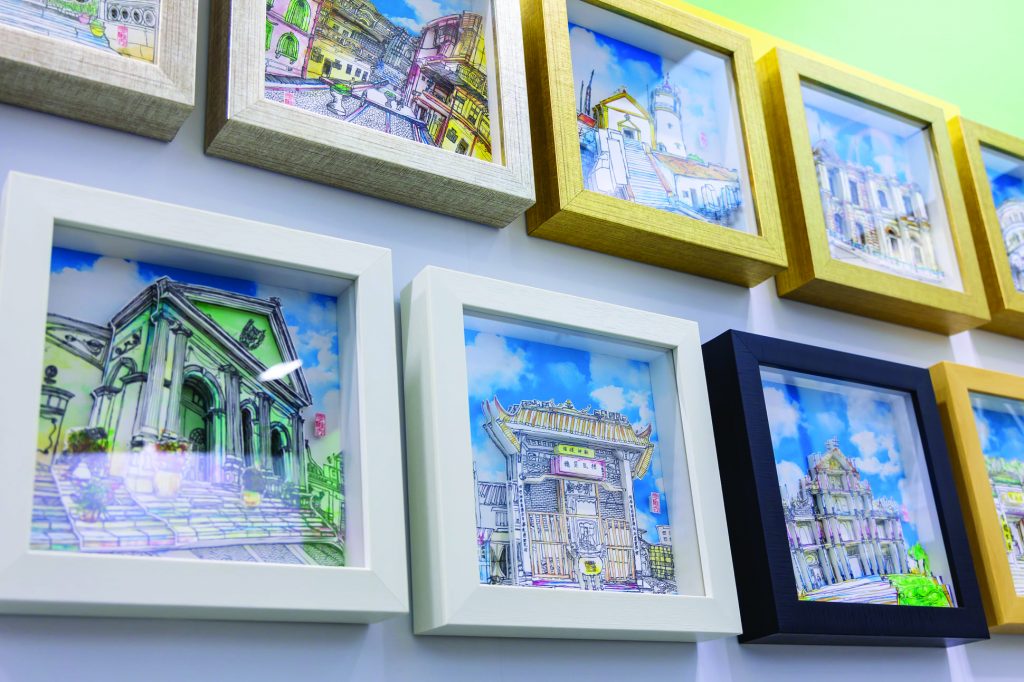 As Fuhong increases its impact, society has also grown more supportive. In 2022, the organisation received MOP 12.3 million in financial support from the Macao Foundation. Thanks to this and seed money provided by the Social Welfare Bureau (IAS) Financial Aid Programme, Fuhong has established several social enterprises to create more job opportunities for people with intellectual disabilities and those recovering from mental illness over the past decade.
For instance, in 2012, the NGO received MOP 1.7 million from IAS to open Happy Laundry, a social enterprise based in the same industrial building of Fuhong Society that currently employs 21 people with intellectual disabilities and mental illnesses. The organisation also has four more in training.
The enterprise provides one-stop, door-to-door laundry services for its clients, from laundry collection to cleaning and packing to delivery. Happy Laundry is especially popular among small businesses such as gyms, hairdressers and beauty salons.
Having worked at Happy Laundry for 2.5 years, Ashlee says the job has given her the skills and confidence she needed to start a new life. "At first I was nervous but my colleagues were all very supportive and helpful," she recalls. "With their help, I gradually learned to use big laundry equipment such as industrial laundry machines, smart folding and ironing machines. I am really proud of the progress I have made."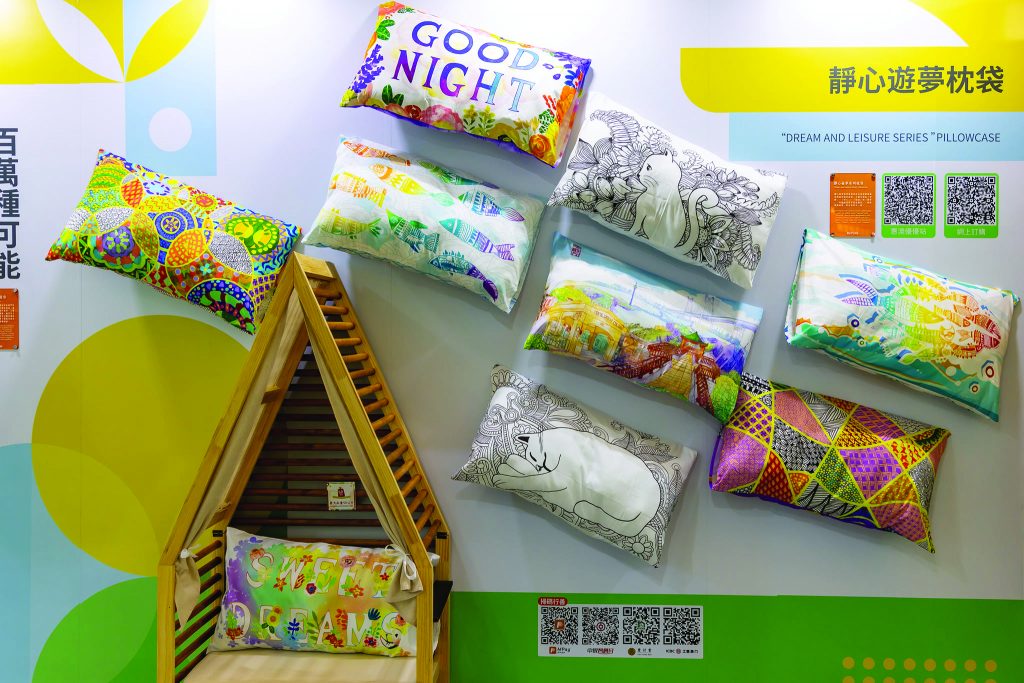 In 2015, Fuhong established its second social enterprise, Happy Market, with MOP 2.8 million in seed funding. Located on the same street of Pou Lei Centre, the market sells a range of second-hand products donated by local companies or the public, such as table and chair sets, kitchenware, stuffed animals, stationery and clothing. According to Chau, Happy Market employs 12 workers, who are responsible for cleaning the donated items before giving them away for free or selling them at a discounted price. Visitors can also buy handicrafts made and packed by Fuhong workers.
"The goal of the social enterprises is not to make a lot of money, but to sustain what we are doing – to provide employment and skill development opportunities for our employees," says Chau. Fuhong's social enterprises collectively employ 33 people including four full-time staff who earn at least MOP 7,000 per month, she adds.
Chau praises Fuhong employees for their work ethic and dedication. "First of all, they are very loyal," she says. "Moreover, they are very reliable when performing tasks that are repetitive and routine, such as managing textiles and ironing, because they are very good at focusing on one task."
An inclusive future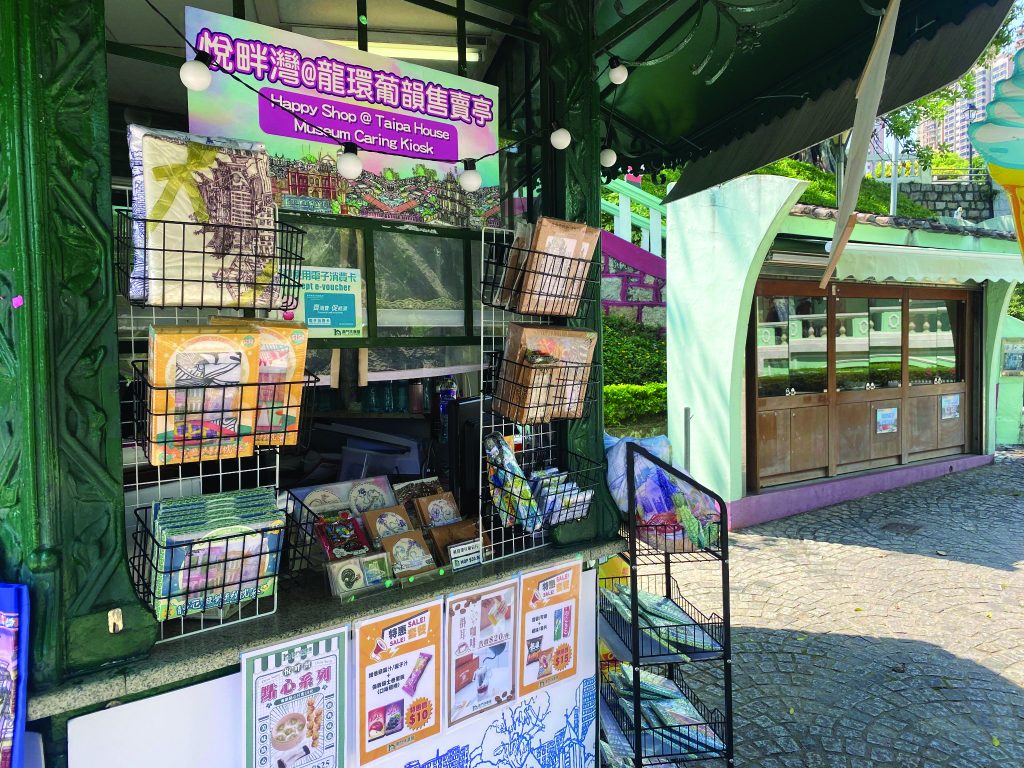 As of March 2022, 15,693 people in Macao held Disability Assessment Registration Cards issued by the Social Welfare Bureau. Among card holders, 7.6 per cent were classified as people with intellectual disabilities and 18.6 per cent with mental illnesses. Other categories include physical disability (34.6 per cent), visual impairment (4.8 per cent), hearing impairment (27 per cent), speech disorders (0.34 per cent) and multiple disabilities (roughly 7 per cent).
Over the past two decades, Chau has observed growing support and acceptance for people with intellectual disabilities and mental illness in society. She attributes this to awareness events and campaigns organised by both the Macao government and local NGOs, from fundraising to exhibitions to community activities.
"These initiatives have spread a lot of information about people with disabilities, which helps the public understand that they are part of the community and there is nothing to fear."

– Jennifer Chau
Chau says that support has amplified in times of crisis. "When the Covid-19 pandemic began in 2020, we almost needed to shut down our centres due to the shortage of protective equipment," she recalls. "Fortunately, we quickly received donations of masks, disinfection and temperature scanners from gaming operators, local businesses, associations and individuals. Their donations have not only enabled us to maintain our operation, but have also helped some of our beneficiaries, who come from low-income families, to survive the difficult time."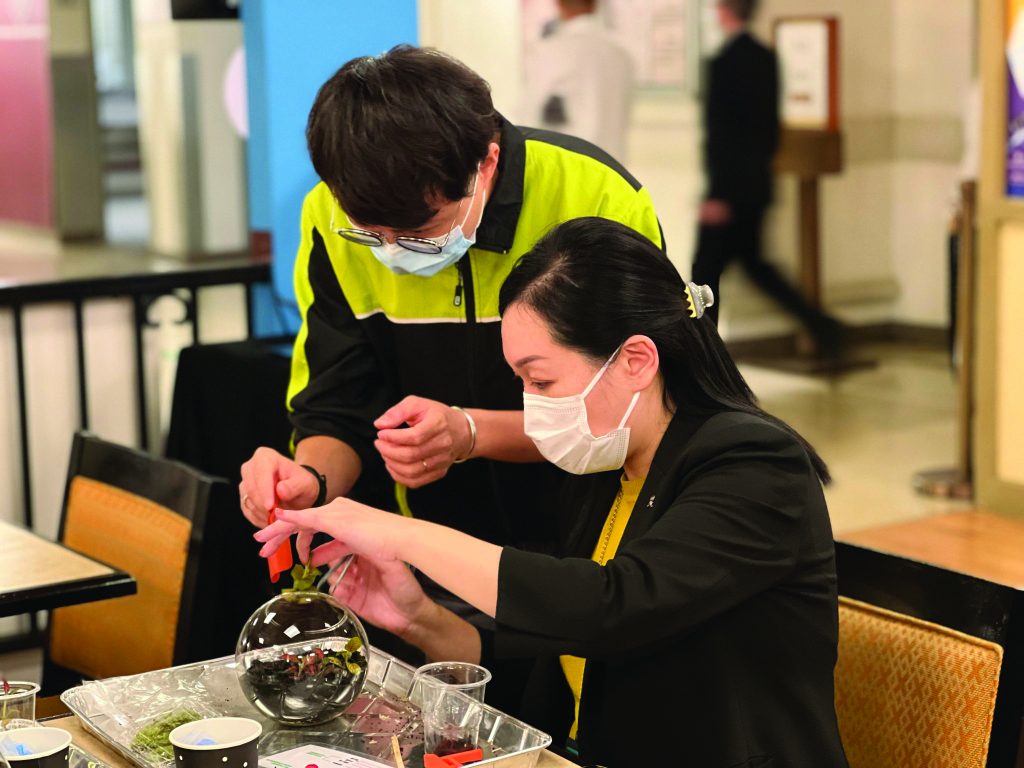 While the pandemic posed sizable new challenges for Fuhong, it also gave the NGO new direction. Chau says Fuhong is currently hosting spiritual healing classes, such as singing bowl sound therapy and yoga classes, at its Happy Art Studio in the Nam Van Waterfront Leisure Area. These classes are open to the public and cost around MOP 100 for four classes.
"Stress and anxiety keep building up in the society as the pandemic proceeds," Chau says. "To heal the community, we want to offer some evening activities which help people relax after a stressful day of work."
Looking ahead, the NGO also hopes to support children with special needs, such as those with learning difficulties or mild autism spectrum disorder. "These children are not regarded as people with disabilities, in general, but they would need special care or assistance, so that they can complete their education," she says. "We want to help them manage their emotions and behaviour through music therapy and painting classes."
But in the long run, Fuhong's focus will always be vocational training and employment opportunities. Chau firmly believes in their impact because she has witnessed inspiring changes among Fuhong's beneficiaries. "I have seen many of our workers turning into positive, social and confident people after working at our centres or enterprises after some months, " she says. "This gives us huge motivation to keep going with our work."
*Name has been changed to protect the individual's identity.