China displays new aircraft and weapons at Airshow China
In November, China displayed its latest jet fighter and military hardware as well as commercial planes at the 11th China International Aviation & Aerospace Exhibition, also known as Airshow China, in Zhuhai, Guangdong. Thousands of on‑site spectators and millions of interested foreign investors and governments followed the television‑broadcasted event.
The airshow, which opened on 1st of November and closed on 6th of November 2016, was hosted at Zhuhai's civilian airport. Attendance during the first three days was restricted to those in the aviation trade, totaling 135,000 people; the second half of the show was open to the public, attracting a crowd of 230,000. Featuring crowd‑pleasing entertainment, dazzling aerial acrobatics displays were put on by the Red Arrows of Britain, the People Liberation Army (PLA) display team, the Russia Knights and a group from the Pakistani Air Force.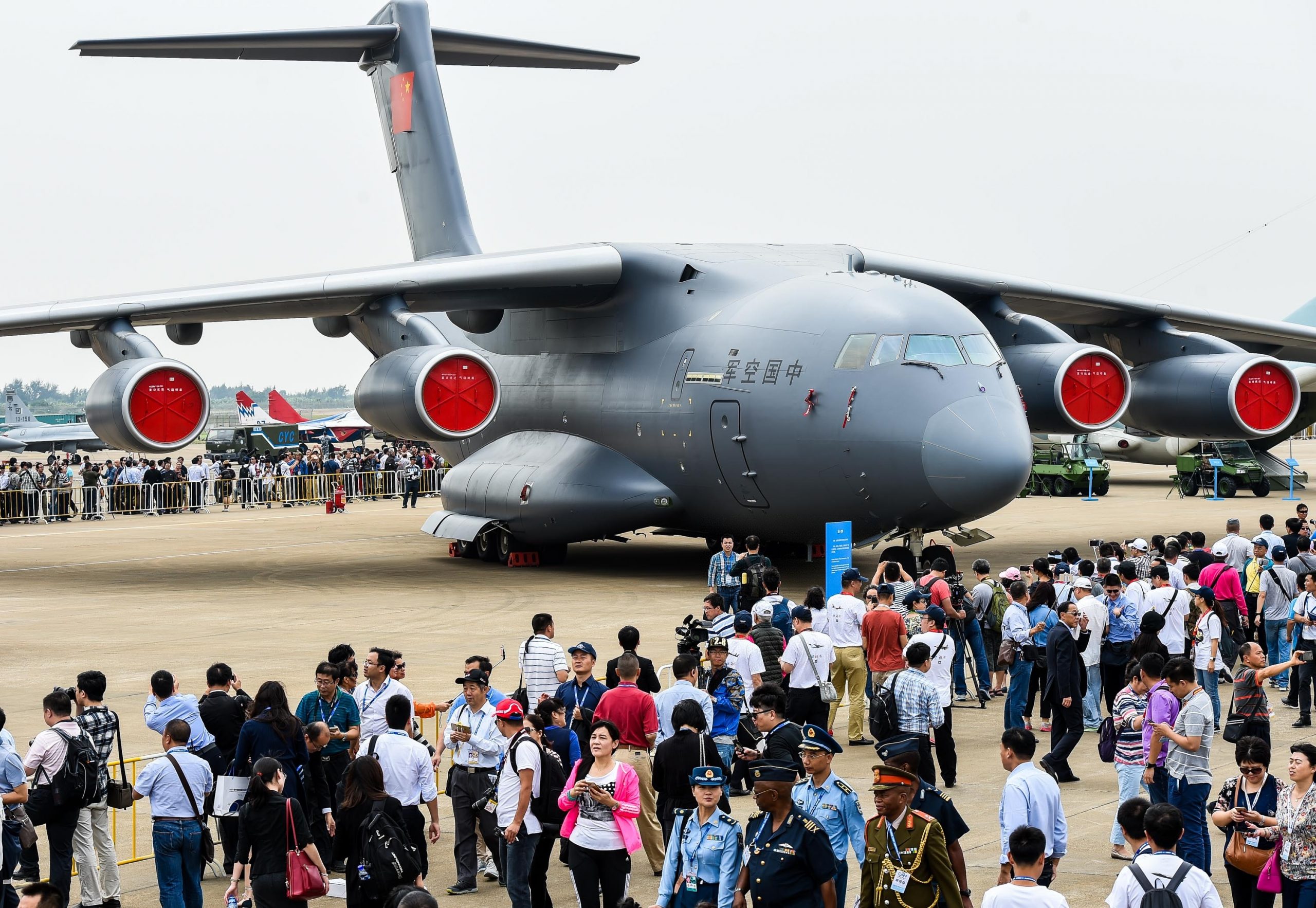 This year, China's only international aerospace exhibition had its largest ever display of military and civilian hardware and aircraft, filling 11 exhibition halls and covering 430,000 square metres of indoor and outdoor viewing space. More than 700 exhibitors from 42 countries and regions – 45 per cent of them from outside the mainland – showed 151 aircraft. Collectively, 402 business deals totaling more than US$40 billion were signed for 187 aircraft. Press coverage was also high with 2,780 journalists from 419 media organisations attending.
The airshow, held every other year, started modestly in 1996 but has grown in importance with the dramatic growth of China's civil aviation industry and the country's emergence as a major exporter of arms. From 2011–2015, China was the third‑largest arms exporter in the world, after the U.S. and Russia, accounting for 5.9 per cent of global sales.
The need to secure export order bids has persuaded the People's Liberation Army Air Force (PLAAF) and the country's arms manufacturers to be increasingly open in publicly showing their products. The show also provides an opportunity to inform the Chinese people of the rapid advancements the country has made with regards to new and more high‑tech weaponry.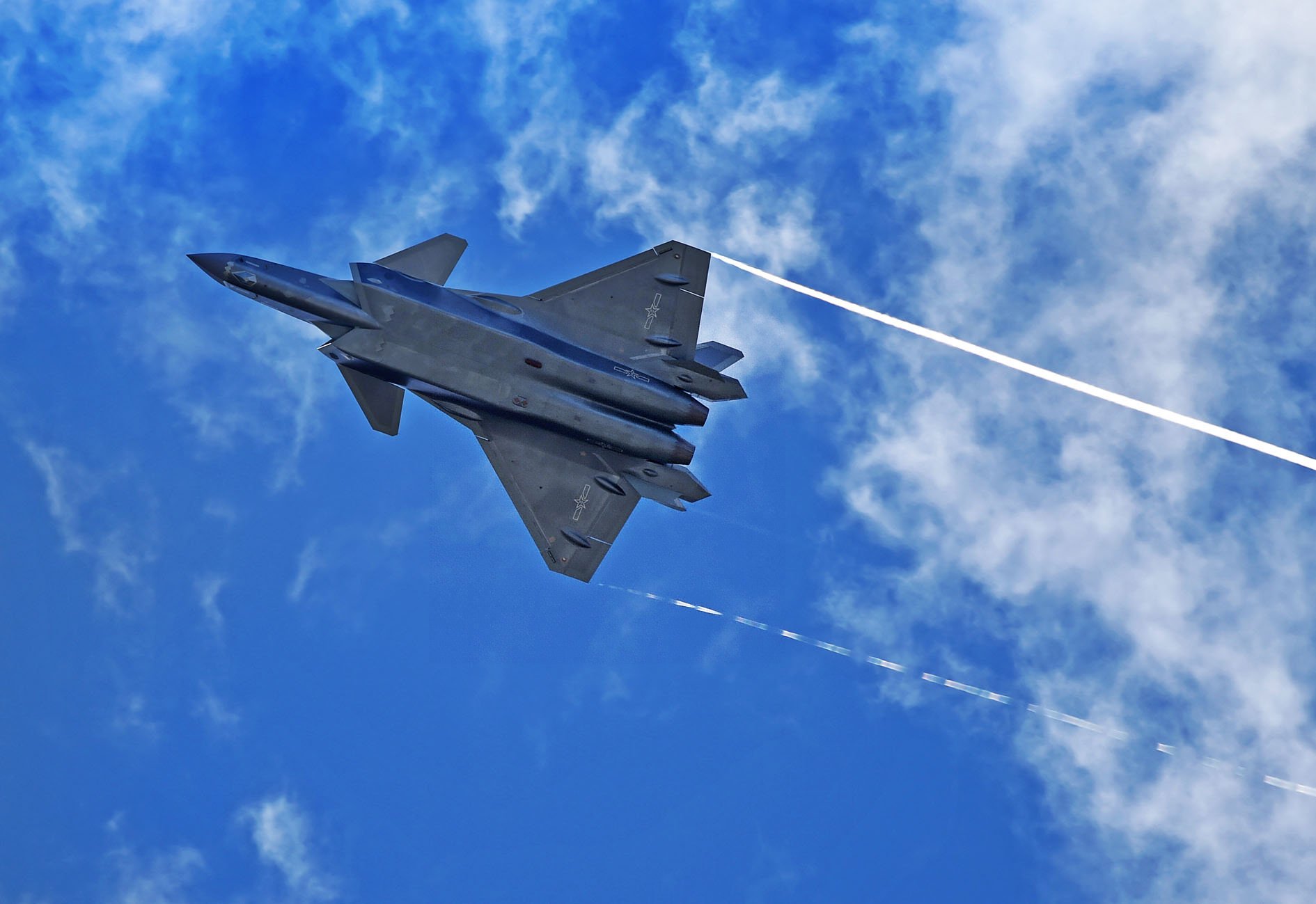 Foreign and domestic companies are competing fiercely for orders from China's airline companies. Industry estimates put China's demand for new aircraft over the next 20 years at nearly 7,000, worth a purported RMB6 trillion yuan.
During the airshow, Guo Bozhi, Assistant President of Commercial Aircraft Corp of China, announced that they were in talks with United Aircraft Corp of Russia to build a twin‑aisle, long‑haul commercial aircraft that would break up the sector's international duopoly of Airbus and Boeing. The new model will have up to 280 seats and a maximum flight range of 6,480 nautical miles.
Chengdu J-20 makes its public debut
The star of the show was the PLAAF's Chengdu J‑20 stealth fighter which made its first public appearance just after 10AM on opening day. A news conference on 28th of October confirmed the existence of the plane for the first time. Designed and manufactured by Chengdu Aerospace Corporation, a subsidiary of Aviation Industry Corporation of China, it is only the fourth currently‑operational stealth fighter jet in the world – the other three being the U.S. B‑2 Spirit, F‑22 Raptor and F‑35 Lighting II.
Thousands of spectators, armed with thick glasses to protect them against the sun's glare, gazed up in wonder as the aircraft flew overhead. (The plane took off and landed from a nearby airport.) A PLA official stated that the J‑20 contains many of China's top stealth aircraft technology and other military secrets they wish to safeguard.
Opening day, 1st of November, Chinese astronauts Jing Haipeng and Chen Dong appeared on a giant screen to send their good wishes from outer space and congratulate Airshow China on its 20th birthday. The two launched into orbit via the Shenzhou‑11 spacecraft on 17th of October from the Jiuquan Satellite Launch Centre in the Gobi Desert, northwest China. Docked at China's Tiangong‑2 space lab where they are living and conducting experiments for 30 days, their expedition is the longest space stay to date for any Chinese astronaut.
The Red Arrows from the U.K. are the first British military jets ever to land on mainland China. The team brought a total of 12 aircraft and over 100 personnel. Their transport plane, the Hawk, has a continuous flight capacity of 600 miles, or 1.5 hours of flying, requiring 22 fuel stops in 15 countries en route to Zhuhai. This expedition is part of a 90‑day deployment in Asia. "We have never been to China before, so it is a huge milestone in the history of the Red Arrows," says squadron leader David Montenegro. "Displaying at the Zhuhai Airshow is a major career highlight for me."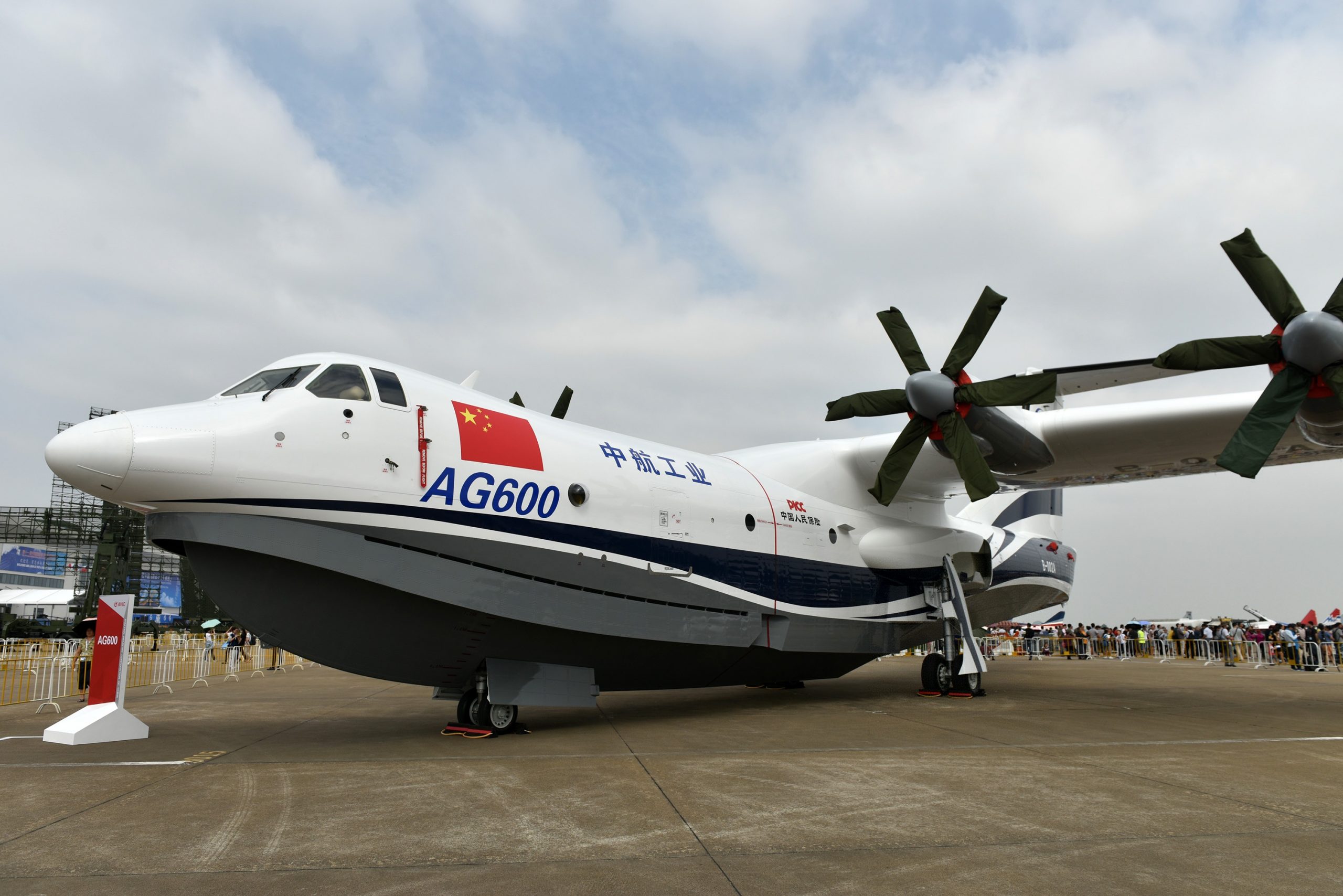 This airshow is the single best opportunity for China to display its increasingly sophisticated variety of military goods. On display were the latest products in space, aviation, electronics and land armament. These included fighter jets, drones, missiles, tanks and artillery. Among them was the Xian Y‑20, China's first domestically‑developed large‑scale transport plane. It has a maximum cargo capacity of 66 metric tonnes and a maximum take‑off weight of more than 200 tonnes. Chinese‑made drones, including the Cai Hong series of reconnaissance and combat drones which have been purchased by a dozen countries around the world, also attracted much attention.
Competition is fierce in the international arms market. China currently ranks third, behind the United States and Russia, and is keen to increase its market share beyond its traditional customers. Between 2011 and 2015, Pakistan was its biggest customer, accounting for 35 per cent of China's arms exports, according to a report by the Stockholm International Peace Research Institute. Bangladesh accounted for 20 per cent and Myanmar 16 per cent. During this period, China also increased its sales to African countries, namely, Nigeria, Uganda and Djibouti. Its exports include submarines, missiles and fighter jets.
From modest beginnings, the exhibition continues to expand internationally
Zhuhai held the first Airshow China in November 1996. To date, it is the only professional aviation exhibition endorsed by the central government. More than 400 aerospace firms from 25 countries took part in the first show which attracted 20,000 trade representatives, 700,000 public spectators and roughly 218 local and international press contacts. Sixteen business contracts totaling US$2 billion were signed at the first exhibition.
Over the years, trade volume grew slowly, reaching US$4 billion in 2008, according to the airshow's website. Since then, it has increased rapidly: US$9.3 billion in 2010, US$11.8 billion in 2012, US$23.4 billion in 2014 and US$40 billion in 2016. This exponential rate has coincided with dramatic growth in China's aviation market and its emergence as an exporter of civilian and military aircraft and related equipment.
The number of exhibitors has risen accordingly, from 500 in 2004 to 600 in 2008, then 650 in 2012 and finally 700 in 2014 and 2016. Media presence has also increased, from 200 in 2008 to 220 in 2012, then 228 in 2012 to 330 in 2014 and finally 419 this year.
According to the head of the company that organises the show, Zhou Zuode, the airshow was not initially conceived with a mind for profit but as a platform for China's defence industry. Its main participants were state‑owned Chinese firms who were fulfilling their social responsibility by supporting the Zhuhai government.
As the show expanded and entered the second stage of breaking even, its revenues increased both directly and indirectly. "After all, we are a profit‑making company. If there were no profit, our team would not be stable. The show brings enormous benefits to Zhuhai, to restaurants, tourism, hotels, transport and telecom firms," says Zhou. Indeed, the show has become an important event for the city, raising the international profile and status of Zhuhai, especially its aviation industrial park. It is responsible for bringing in more VIPs, business people and tourists than any other city‑wide attraction. During the show, hotels and restaurants are packed and traffic experiences the worst jams of the year.
The city also hosts a number of high‑level aviation meetings in conjunction with the show, including the Military Flight Training and the 2nd International Civil Aircraft Flight Test Symposium. Airshow organisers report that in all, 168 meetings, seminars and related activities were held during the exhibition.
Zhou views this year's participation of the Red Arrows as a major breakthrough. "The influence of our show is increasing, just as the strength of the country is growing. There are still obstacles to the sale of Chinese arms imposed by countries in Europe and North America, but this exchange (with the Red Arrows) is a display of good faith. National and military relations between China and Britain are good."
The next Airshow China will be held 6–11 November 2018, and Zhou has high hopes for even more expanded international relations. "Very many countries see the enormous size of the Chinese market and its development potential. For the next show, I believe that European and North American countries will actively send military teams to perform."