The Angolan government is investing US$125 million in setting up six regional schools for hotel and tourism to provide the skilled workforce needed for the sector in Luanda, Huíla, Huambo, Moxico, Uíge, and Benguela.
The World Economic Forum last year forecast that Angola, alongside Mozambique, would be among the ten fastest-growing leisure tourism destinations worldwide over the next decade. The sector has the potential to generate a great deal of employment in a way that the ever-present oil industry so palpably fails to do. There is a long way to go before Angola becomes a popular tourist destination, but there are signs that the new government of President João Lourenço is taking real steps to help the industry take off.
Tourism was one of nine sectors listed by the government as prime candidates for foreign investment in July. Even during the worst of the slump in oil and gas revenues between 2014 and the start of 2018, hydrocarbons accounted for more than 90 per cent of export revenues, with most of the rest generated by diamond exports. Oil and gas prices may have bounced back since then, but if Lourenço is serious about economic diversification, then tourism is the obvious long‐term option.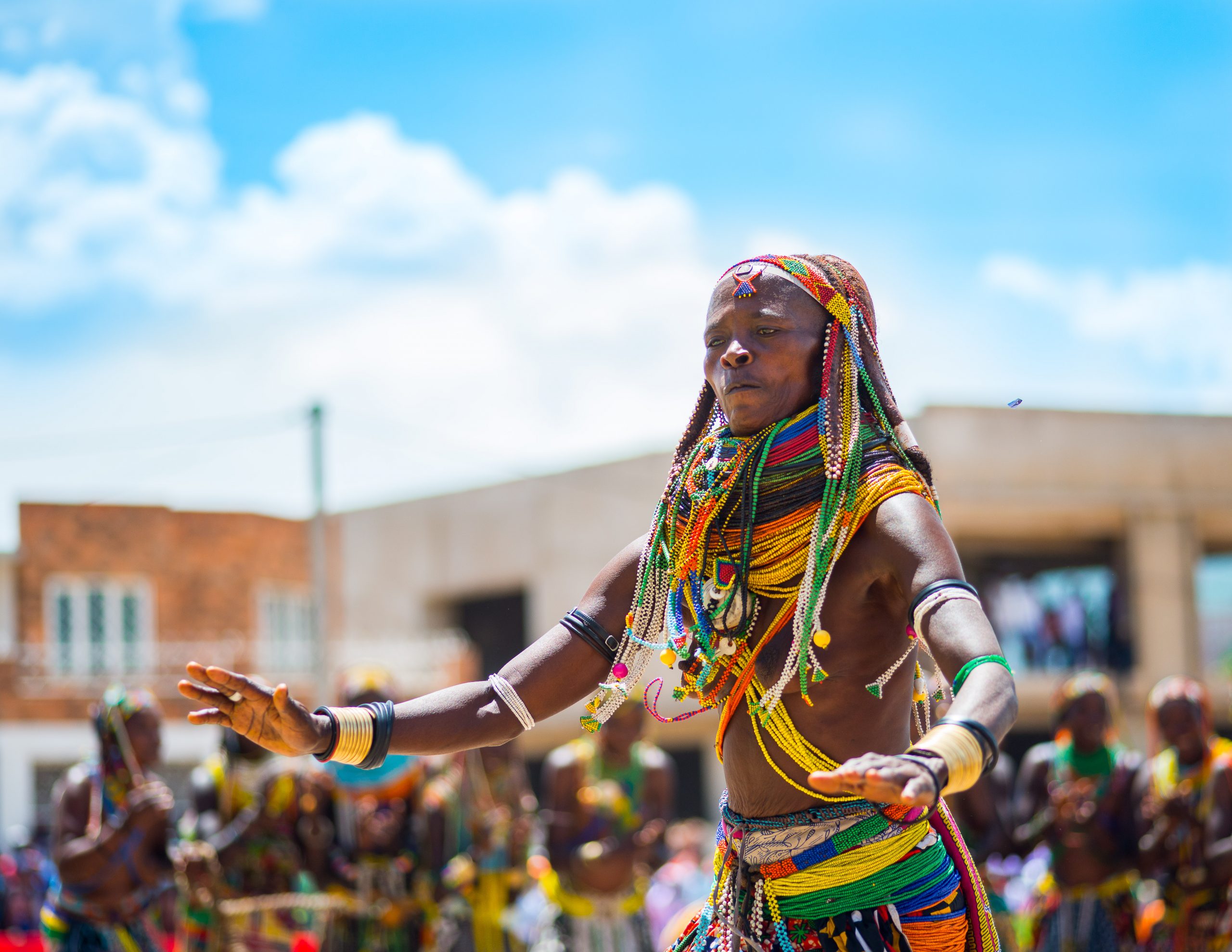 'Long term' should be a given because millions of overseas visitors will not turn up overnight. Angola's image needs even more improvement than the country's infrastructure, but it is possible that a large tourism industry could grow if the seeds are planted now. Crucially, the sector has the ability to create employment outside Luanda and in many small businesses, boosting the private sector development that is so badly needed.
An Angolan tourism consultant, Amélia Carlos Cazalma, said: "What we need to do now is to work on our image as a unique tourist destination. We need to identify which sector we want to focus on first. It needs to be done step by step, we can't do it all at once."
Hotels, restaurants, cafes, tour guide operators, and many more businesses have the potential to create hundreds of thousands of jobs in the areas that most need job creation. Luanda's target of creating one million tourism jobs by 2020 seems unrealistic but such a figure should be possible in the longer term if the government actually enacts all of the policies it has promised.
Both state and private sector investment has been forthcoming. The government is investing US$125 million in setting up six regional schools for hotel and tourism to provide the skilled workforce needed for the sector in Luanda, Huíla, Huambo, Moxico, Uíge, and Benguela. Private companies have begun to invest in high-class
rural accommodation. A total of US$35 million has already been committed to the Pululukwa eco‐ ‐lodge resort in Huila Province on a 210‐hectare site, where 99 per cent of the workforce is Angolan.
Potential competition with East Africa
Nowhere on the west coast of Africa has managed to develop a tourism sector to rival those of Kenya and Tanzania on the east coast but Angola has all of the ingredients needed to do just that. Its attractions are obvious, including its many natural landscapes and stunning wildlife, which are far less well known than they deserve to be. The country could offer the same twin centre holidays as its more illustrious east coast competitors. Visitors could be offered comprehensive wildlife and waterfall tours, followed by a week on the 1,600‐km long coastline, enjoying the Atlantic Ocean sun, sea, and sand.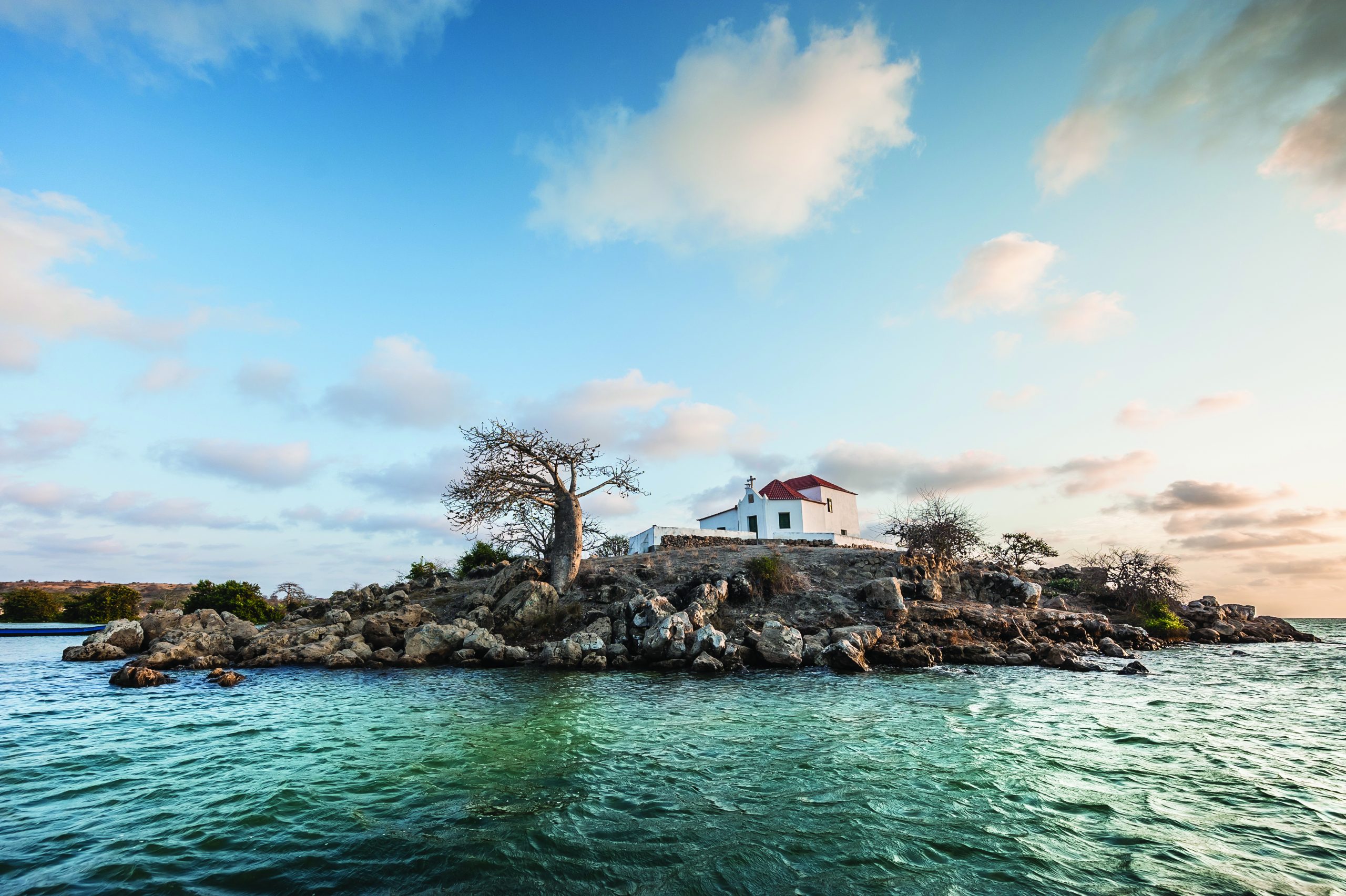 Ruacana Falls should be one of the biggest natural attractions in Africa. Located in Cunene Province on the border with Namibia, it is one of the biggest waterfalls in Africa, at 700m wide and 120m high during the March‐May wet season. There are hiking trails in the area and outdoor adventure companies have begun to offer canoe and white water rafting trips. Other stunning waterfalls include Epupa Falls on the Kunene River, where there are hundreds of natural pools, and the 400m drop of the Kalandula Falls. The Fenda da Tundavala is an incredible 1,000m drop that hosts a variety of waterfalls. One of the biggest obstacles to Angola offering the same kind of holiday experience as East Africa is the impact that poaching has had on fauna in much of the country. Quicama National Park, which lies just 75km from Luanda, was re‐established in 2001 when many large animals were airlifted into it, but poaching continues to affect animal numbers. An African tour operator, who did not wish to be named, said: "The government needs to put the resources into anti‐poaching forces if we're going to offer a real wildlife experience." However, it covers 11,900 sq km and has the potential to offer attractive safaris.
A recent report by the World Travel and Tourism Council concluded: "Although the [civil war] damage is still widespread, the country is gradually recovering. The national parks are slowly being restocked with wildlife from neighbouring states, and tourism is set to grow exponentially." The Minister of Hotel and Tourism, Ângela Bragança, says that infrastructure is the key to developing the Angolan tourism sector. She set the Tourism and Hotel Multi Sector Commission up in December 2017 to co‐ordinate the work of all ministries with influence over the provision of the required infrastructure.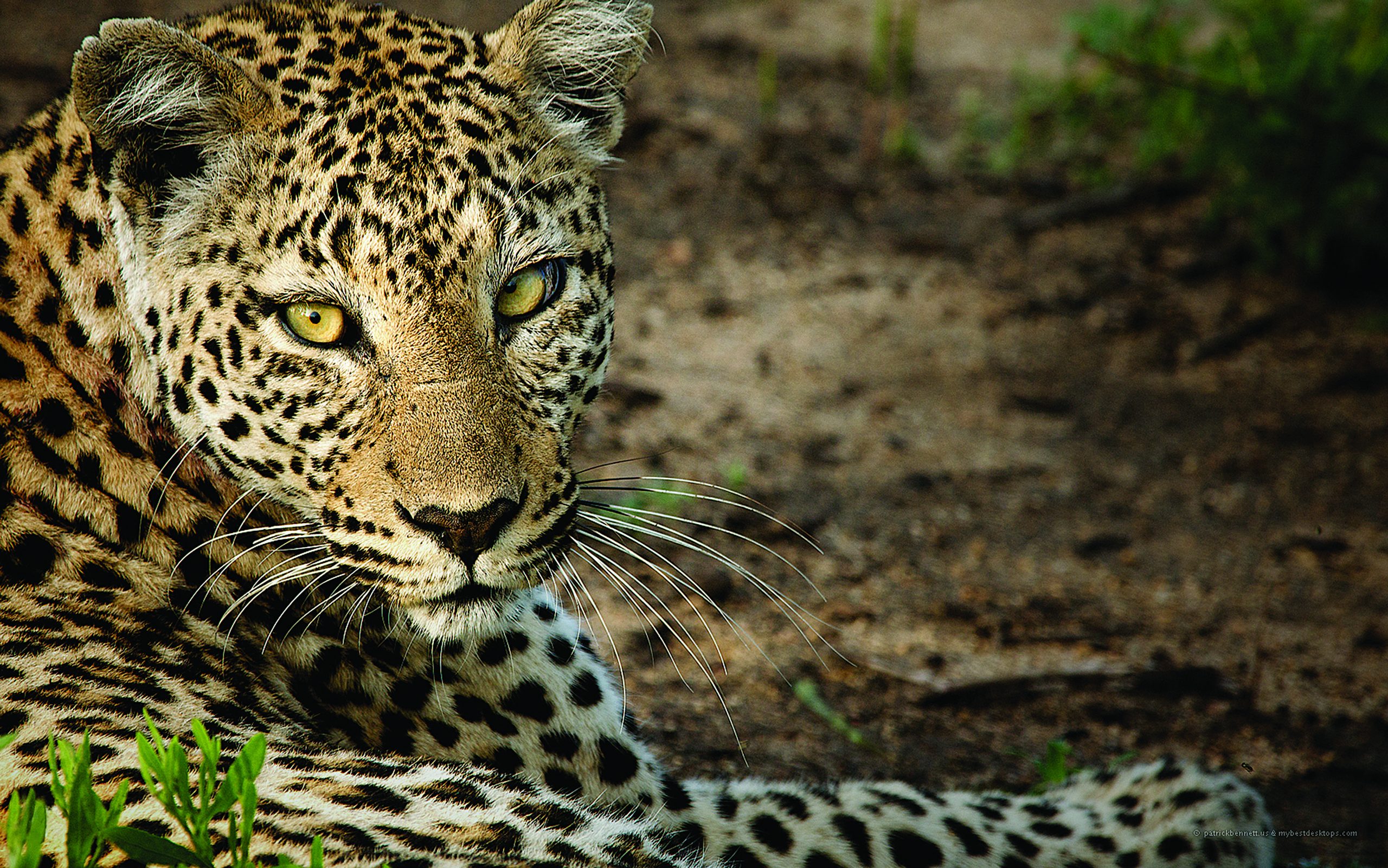 Some steps have already been taken to put the required infrastructure in place, including upgrading the nation's airports.
The fact that the new Luanda International Airport might have the approval by the International Civil Aviation Organization (ICAO) this year has received lots of attention, but eight other airports that are also in the process of being approved by the ICAO, including Catumbela Airport, which is due to open this year. All of them will be operated by the airport management company Enana.
Indeed, the government is relying on airports to help promote regional development.
A tender has been launched for the contract to build Mbanza Congo Airport in Zaïre Province. The government acknowledges that there is little demand for the project at present but the government hopes that its presence will stimulate economic activity in the area.
Air travel
Even under the current air travel regime, the new airports should help to attract more visitors to the country. However, it is vital that the government liberalises air travel in order to attract new airlines, enable additional services and push air fares down. Aside from the main tourist destinations in Africa, such as South Africa and Kenya, reaching many African destinations can be very expensive, partly because of the lack of competition but also because of a lack of direct flights. Many international visitors are currently forced to take two flights in order to reach Luanda, while a third would be required to reach Angola's provincial cities.
Under the 1999 Yamoussoukro Decision, African governments were required to enact an Open Skies agreement, granting free access to each other's airlines but progress towards achieving it has been glacial. Local governments and tourism authorities in Cape Town have signed an agreement with Angola's TAAG Airlines to offer daily flights between Cape Town and Luanda during peak periods using Boeing 777‐300s. At present, tourism traffic on this route is mainly from Angola to South Africa but the Angolan government hopes to attract more South African visitors in the future.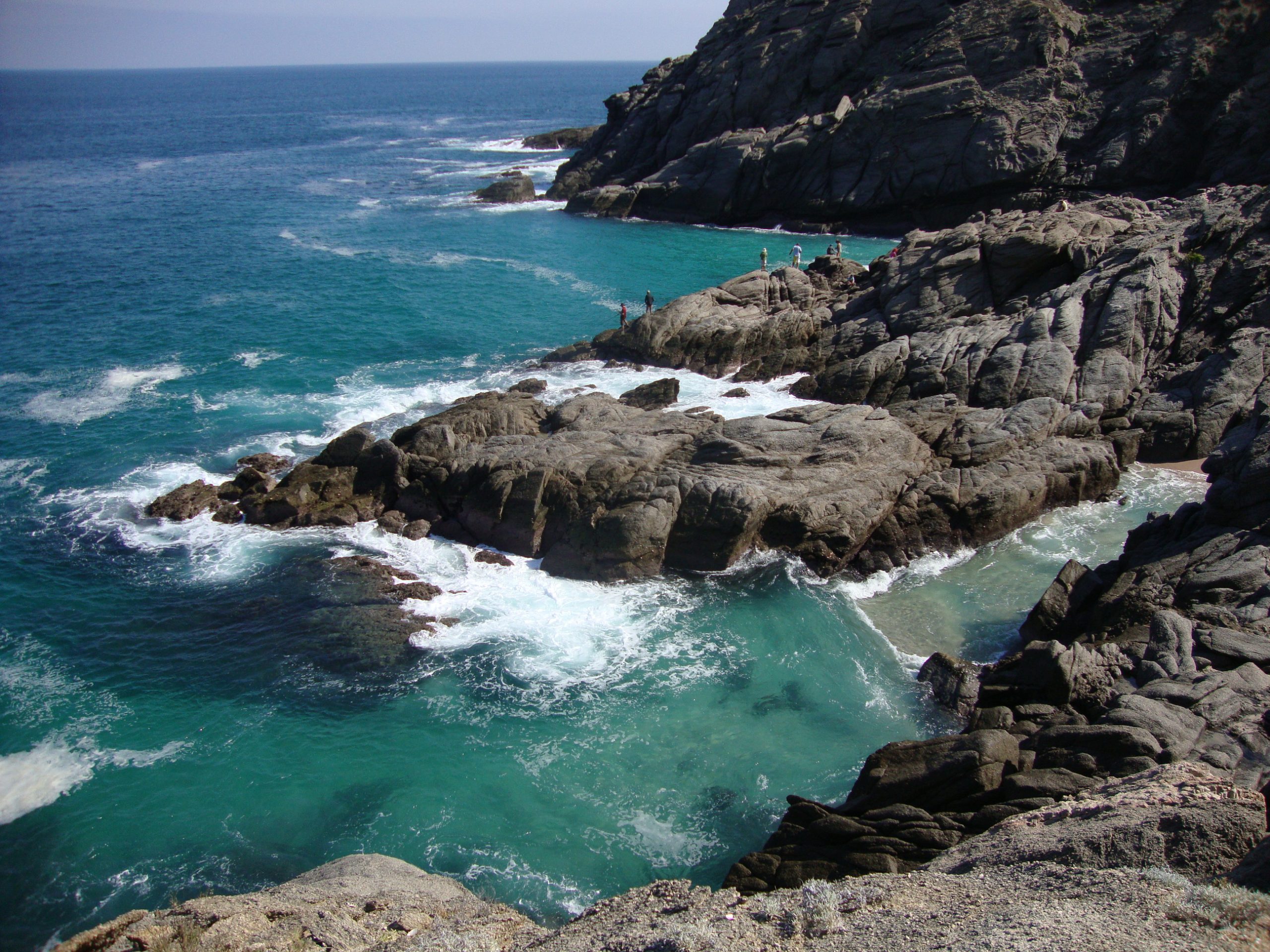 In May, the government listed TAAG among the companies it was prepared to privatise, although it is not yet known whether this would involve a full sell‐off or the sale of a fixed stake in the business. The fact that the government has to subsidise the firm makes divestiture more likely. TAAG is currently more than US$1 billion in debt. TAAG has already formed the Air Connection Express with other Angolan carriers in order to improve connections across the country. Air Namibia, in particular, is keen to launch new Angolan services. It currently flies just four times a week between Windhoek and Luanda but wants to start direct flights between Windhoek and Benguela, Namibe, Ongiva, and Lubango from October.
Relaxed visa regime
Over the past year, the government has taken real steps to simplify the laborious visa application process. Until recently, the visa system was designed to provide access for foreign experts in specific industries but all visitors were required to provide an invitation letter from someone within Angola.
However, new bilateral agreements allow visitors from 61 countries – from the end of March – to acquire visas for 30‐day single stays and 90‐days over the course of a year upon their arrival, including the entire European Union, the other member states of the Southern African Development Community (SADC), Russia, the United States, China, India and Japan. Those arriving will be required to provide accommodation details, means of supporting themselves, a return ticket, and vaccination certificates.
Attracting visitors from within the SADC region is the obvious place to start. Tourists from eight countries, mainly in SADC, are now totally exempt from visas: Botswana, Mauritius, Mozambique, Namibia, Seychelles, South Africa, and Zimbabwe, plus Singapore. Visitors from other countries are to be awarded visas within a maximum of three days by diplomatic and consular missions as standard. Expedited visas are currently only available at high cost.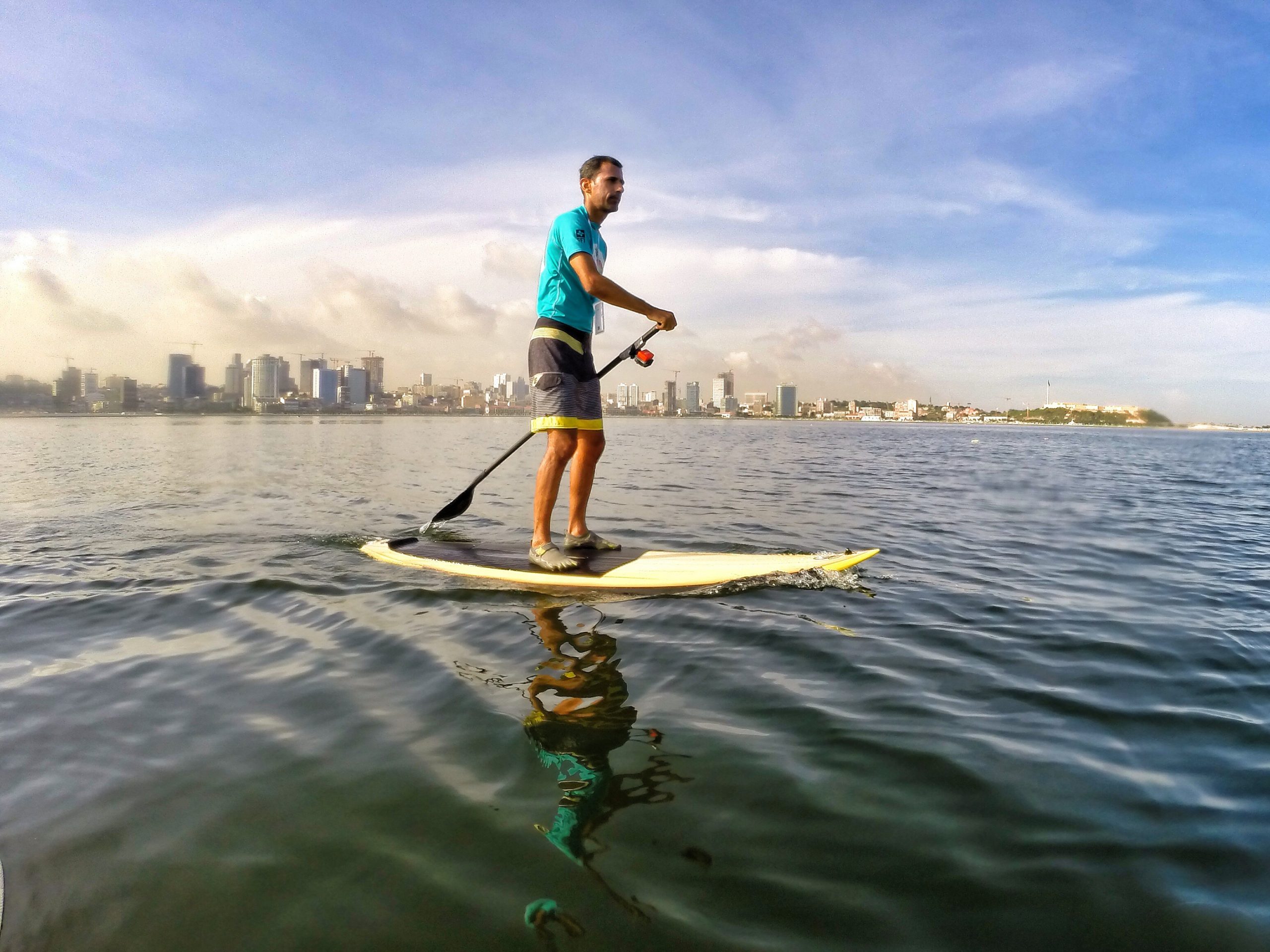 Many foreign hotel investors shelved their investment plans as a result of the severe economic downturn in the country. Even the hotel sector is overly reliant on the oil industry: most modern hotel capacity is in Luanda and most visitors are in some way connected to the oil sector. There is little doubt that very high hotel prices deter visitors. Average daily room prices stood at US$200 for a three-star hotel in Angola last year, with US$380 for a five-star hotel. Hotel occupancy rates fell from an already low 39 per cent in 2016 to 35 per cent last year. Occupancy rates of 80 per cent are generally considered healthy by the hotel industry.
The pressure on foreign investors to partner with Angolan companies has deterred development. In February, AccorHotels pulled out of Angola, leaving 50 hotels in the hands of its Angolan partner AAA. The French firm had signed an agreement to gradually take over and rebrand the hotels under the Ibis flag, but AAA had been unable to meet its share of investment. However, it was reported in June that Accor was keen to re‐enter the Angolan market, but this time without any domestic partner. If the government is serious about attracting foreign investment, it needs to allow foreign firms to pick their own investment projects.