Already known for its East-meets-West heritage and as a UNESCO Creative City of Gastronomy, Macao is setting itself up to be a regional hub for the arts. The city's international art biennale, Art Macao, is back in full force.
This year – the biennale's third – 30 world-class exhibitions are on display until the end of October, taking over galleries, integrated resorts, museums and public spaces across the city. After launching in 2019, Art Macao was all but thwarted by the Covid-19 pandemic (a low-key version took place in 2021).
Art lovers around the region are relieved to welcome this special event back. Its artists, government officials, and the festival's chief curator, Qiu Zhijie, attended the opening ceremony on 28 July. There, Leong Wai Man, president of the Cultural Affairs Bureau (which organises Art Macao), described the festival as fostering cultural prosperity. She explained Macao's "One Base" status in the Greater Bay Area, and how the city was being positioned to serve as "a platform for cultural exchanges and cooperation between China and the West, and mutual learning among civilisations."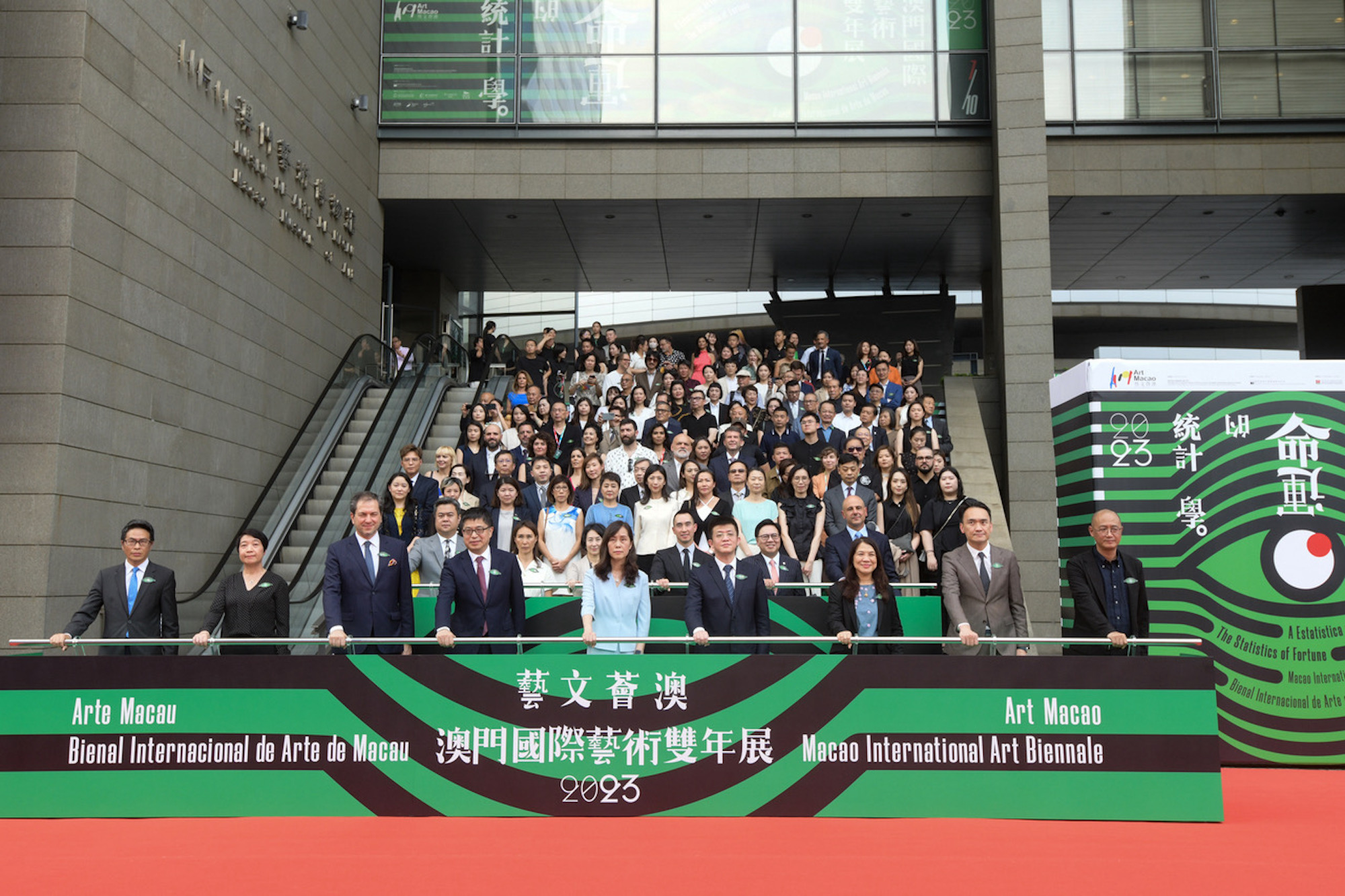 Qiu, a celebrated conceptual artist and vice president of Beijing's Central Academy of Fine Arts, spoke of Macao's traditional role doing exactly that. Using the 16th-century Italian priest Matteo Ricci as an example, he described Macao as the gateway through which Western religion and science entered China (Ricci was a founding father in the Jesuits' China missions). As such, Macao has already borne witness to many cultural exchanges between China and the West, Qiu said.
More than 200 local and international artists are showing off their talents at Art Macao, many riffing on the festival's theme: the statistics of fortune. Formats range from good old fashioned painting to cutting-edge applications of augmented reality. The theme is centred on the evolving relationship between science and religion – fields that were, not so very long ago, considered conceptually inseparable. We've put together a handy guide to the 2023 biennale, highlighting the festival's must-see exhibition spaces.
The Macao Museum of Art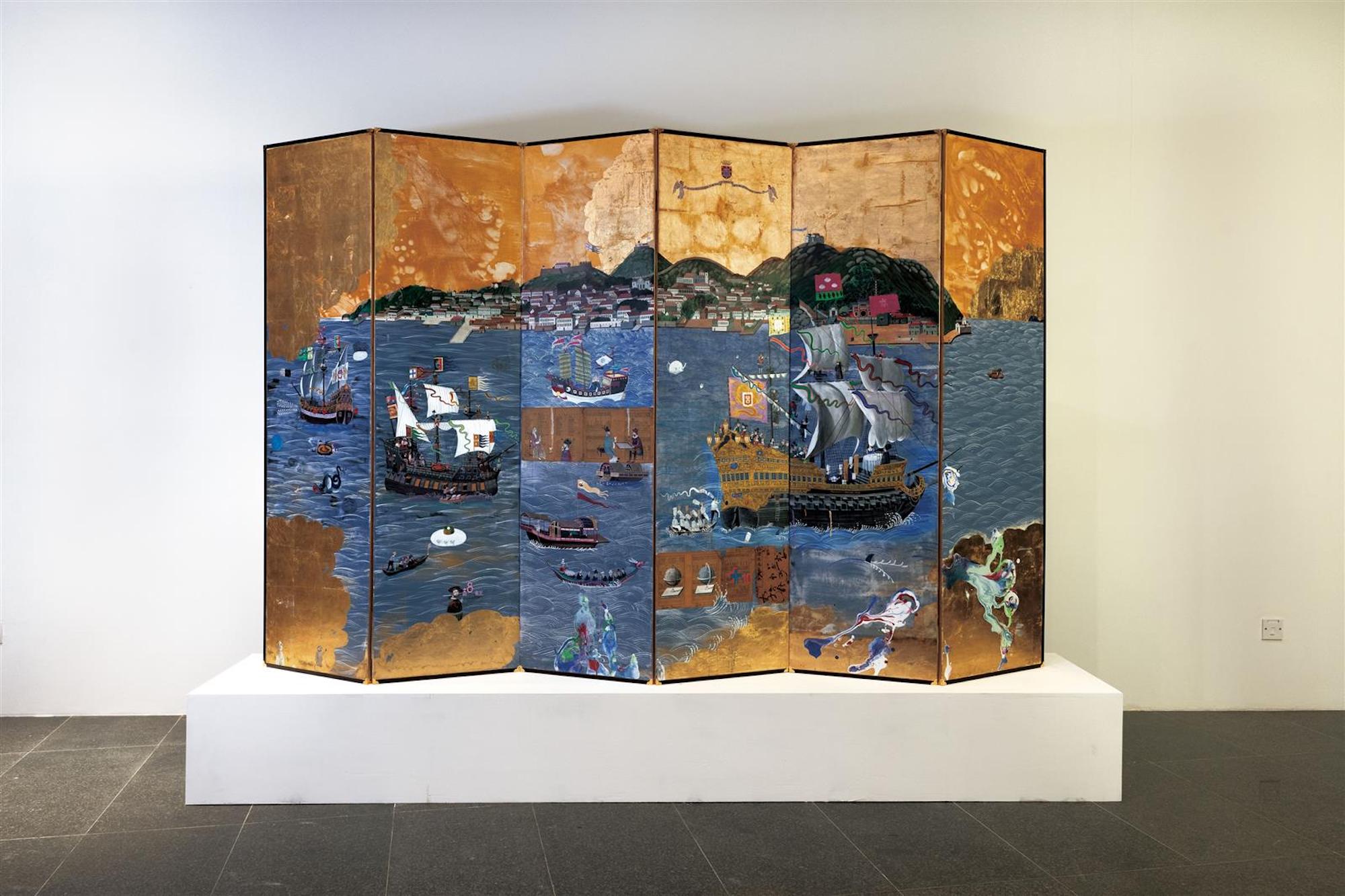 All three storeys of the Macao Museum of Art (MAM) – the city's artistic epicentre – are playing host to what's known as the biennale's Main Exhibition. At MAM, you'll find work by one of Macao's most famous resident artists, Konstantin Bessmertny, among others. Born on the Russian side of the China-USSR border in the 1960s, the multi-disciplinary artist fell in love with Macao while exhibiting here in his 20s.
Based in the city practically ever since, he represented Macao at the 2007 Venice Biennale.
Joining Bessmertny is Hong Kong-born, Vancouver-based artist Howie Tsui. His piece, Parallax Chambers, takes the form of a somewhat unsettling animation. Parallax Chambers draws viewers into a series of melting interiors, where dead birds litter diners and a cordless telephone boils in what might be a pot of congee.
The integrated resorts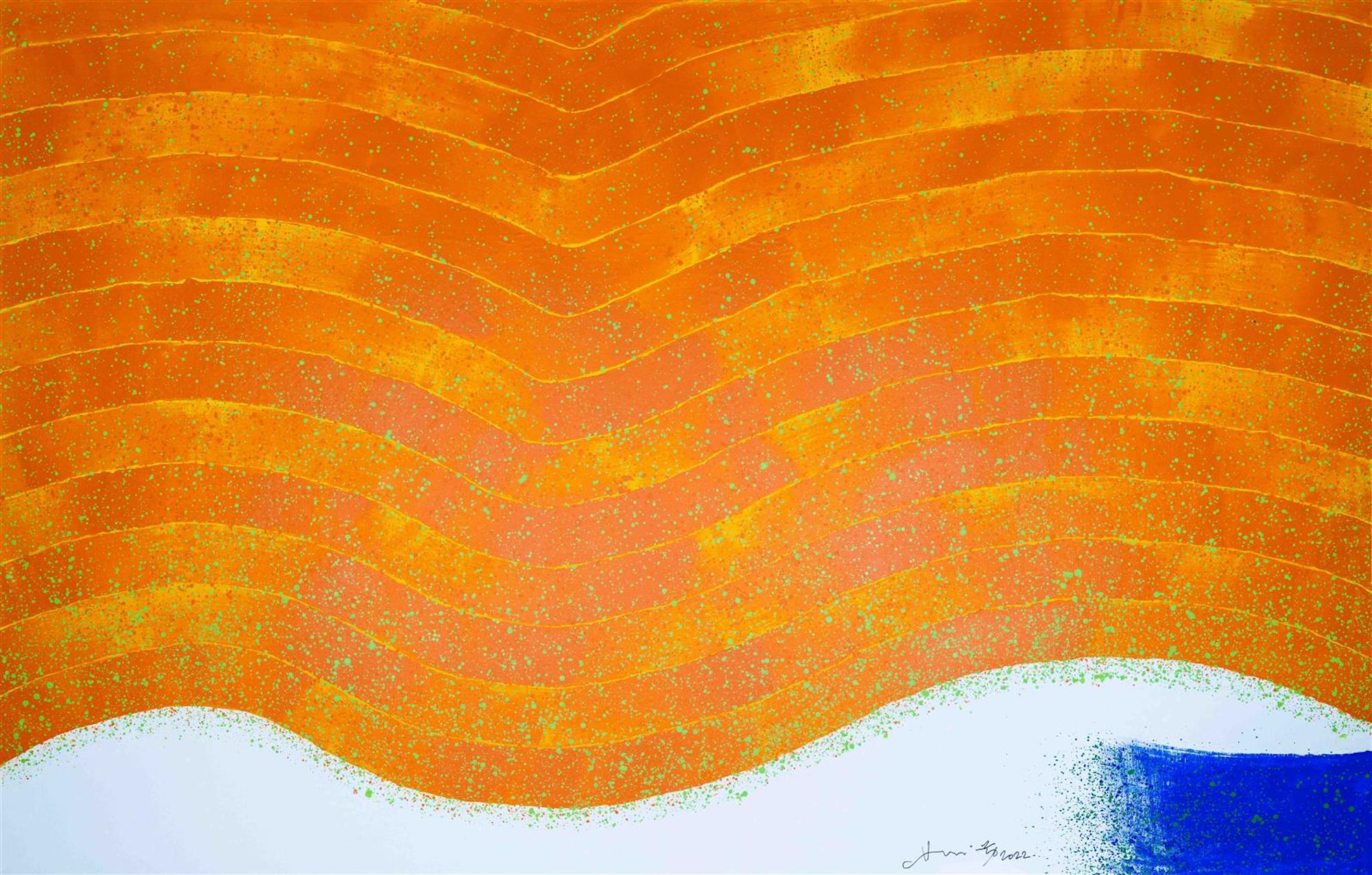 All six of the city's glitzy integrated resorts are playing host to Art Macao exhibitions by prominent international artists. A major highlight is Wynn Palace's Art Centre's "The Contour of Light: A Re-encounter with Leonardo da Vinci". This is a show where art meets technology, the latter enabling visitors to enter the world of the great Renaissance master.
Digitalisation, virtual reality and hologram technology make for the ultimate immersive experience. Expect to rendezvous with Mona Lisa and the Vitruvian man, but also Da Vinci's visionary flying machines and other ingenious inventions.
A short hop to the Grand Lisboa Palace Resort is enough to transport you from 15th-century Italy to 17th-century France, where the "Virtually Versailles" exhibition awaits. Here, you can wander through the splendid Hall of Mirrors and Marie Antoinette's bedchamber with the assistance of augmented reality.
Of course, a trip to Versailles wouldn't be complete without exploring the famously manicured gardens – and this exhibition lets you do that by bike.
Meanwhile, at the heart of the Cotai Strip, large-scale contemporary artworks by New York-based muralist Jason Naylor and Scottish neo-pop artist Philip Colbert are spread across Sands China's properties. These (mainly) Mickey Mouse-inspired pieces mark Disney's 100th anniversary. Decked out in electrifying colours, Naylor's 2-metre-tall, heart-shaped installation is a stunning example of his feel-good approach to creativity.
MGM Cotai boasts an innovative exhibition of the Chinese-born, European-influenced abstract painter Hsiao Chin. Chin, who died in July at the age of 88, co-founded the Ton Fan modernist art movement in the 1950s. MGM is touting its Art Macao entry as "art-tech-tainment"; an opportunity to "experience Hsiao Chin's infinite energy and creative universe through his creations."
Four city pavilions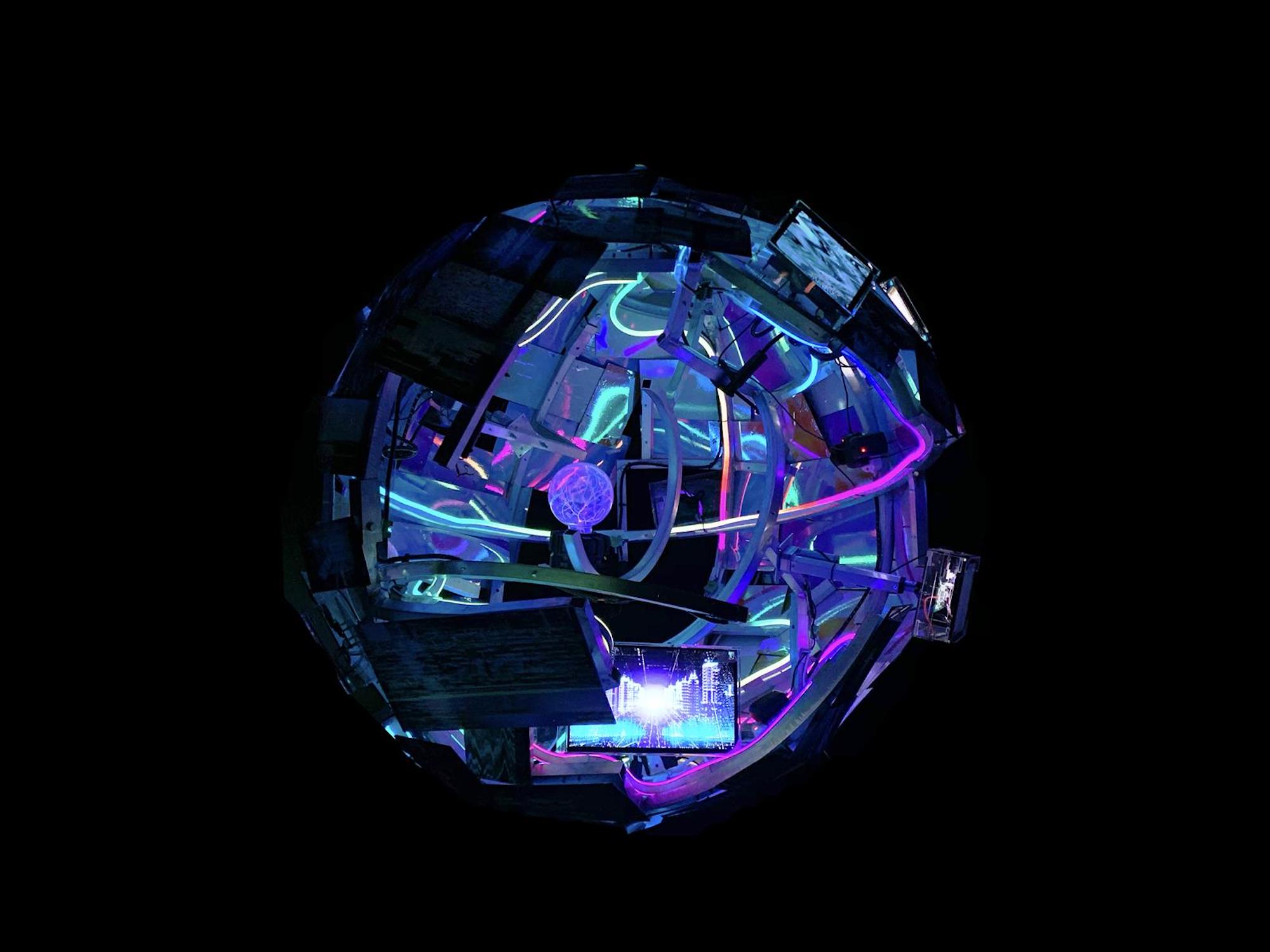 This year, four exhibition spaces have been dedicated to creative cities around the world. Namely, Kyoto, Japan; Shenzhen, China; London, UK; and Vila Nova de Cerveira, Portugal. They are designed to let people experience thriving foreign art scenes without leaving Macao.
At the Kyoto pavilion, inside the Tap Seac Gallery, youth artist Yujiro Ueno has created a kaleidoscopic series of paintings – accompanied by Japanese multimedia company 1→10's tech-forward pieces. The London pavilion, at the Taipa Houses Museum, showcases a collection of multimedia creations titled "Cathedrals of the 21st Century". These explore London's modern cityscape while reflecting on what's come before.
Meanwhile, across the city, Vila Nova de Cerveira's pavilion occupies a quirky venue – the Former Municipal Cattle Stable, nearby the now defunct Yat Yuen Canidrome. "The Metaphysics of Luck and the Science of Misfortune" displays 27 artworks paying tribute to the iconic (and tragic) '27 club'. Artists, musicians and actors who passed away at that too-young age, including Nirvana's Kurt Cobain and English singer and songwriter Amy Winehouse.
Barra's Navy Yard No. 1, near A-Ma Temple, welcomes the Shenzhen pavilion. Its state-of-the-art show is titled "Ark of Destiny" and sets out to explore relationships between people, robots, and cities. Shenzhen is China's first and only UNESCO-listed City of Design.
Art Space at the Macao Cultural Centre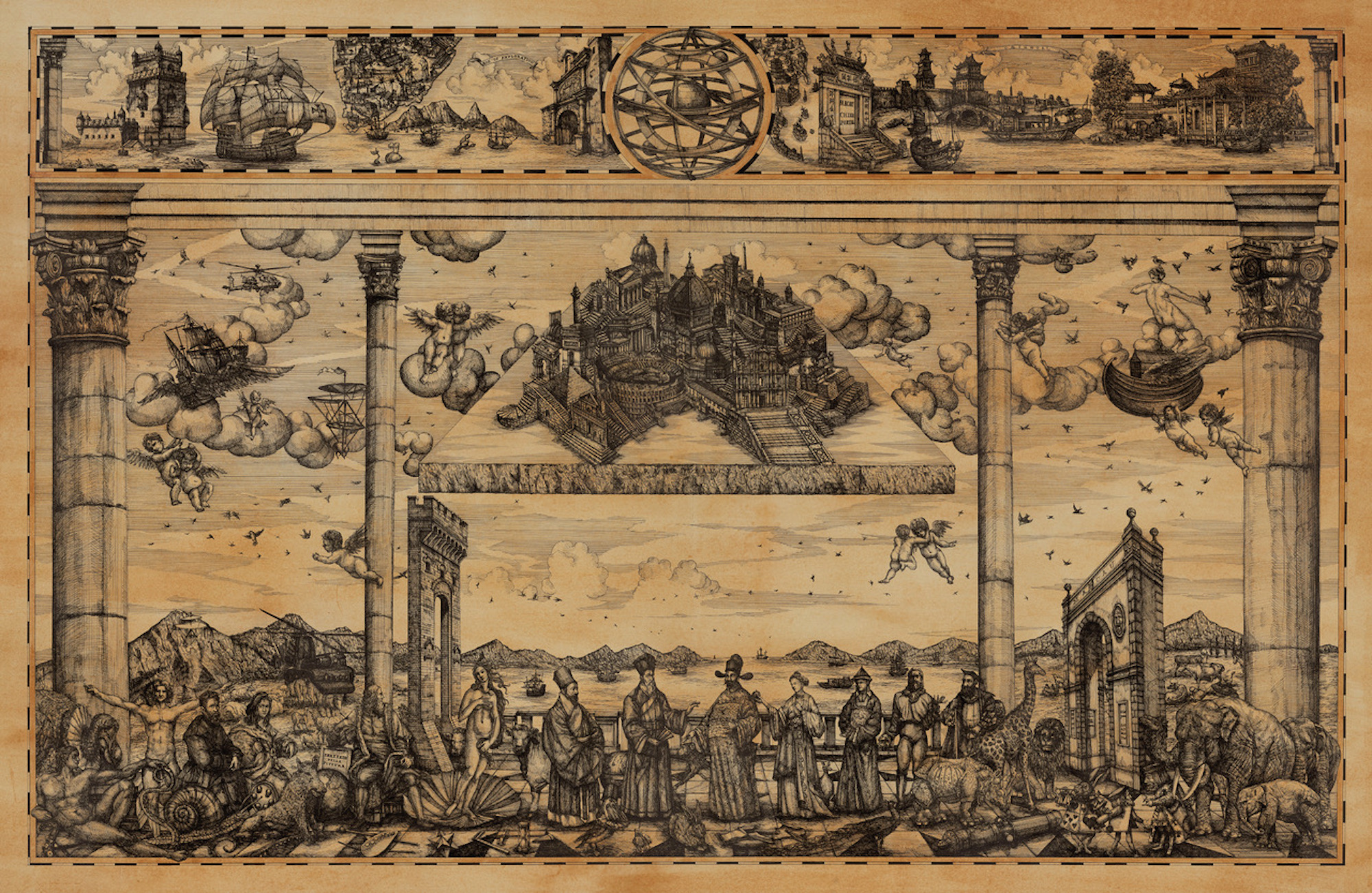 Local talent does not play second fiddle at Art Macao. ART Space, at the Macao Cultural Centre, is hosting a special invitational exhibition for local artists only – both the highly revered and new kids on the block.
In this exhibition, Konstantin Bessmertny, Ung Vai Meng, Lampo Leong, Chan Hin Io, Bunny Lai Sut Weng and Eric Fok Hoi Seng were commissioned to examine the interplay between science and religion (in keeping with the biennale's theme). Their resulting artworks diverge by medium as well as by subject. Climate change is contemplated; as are China's trade relations with the West. One piece focuses on the origins of civilisation, while another questions our over-reliance on technology. Together, the pieces reveal just how diverse artistic expression can be in Macao.
Outdoor installations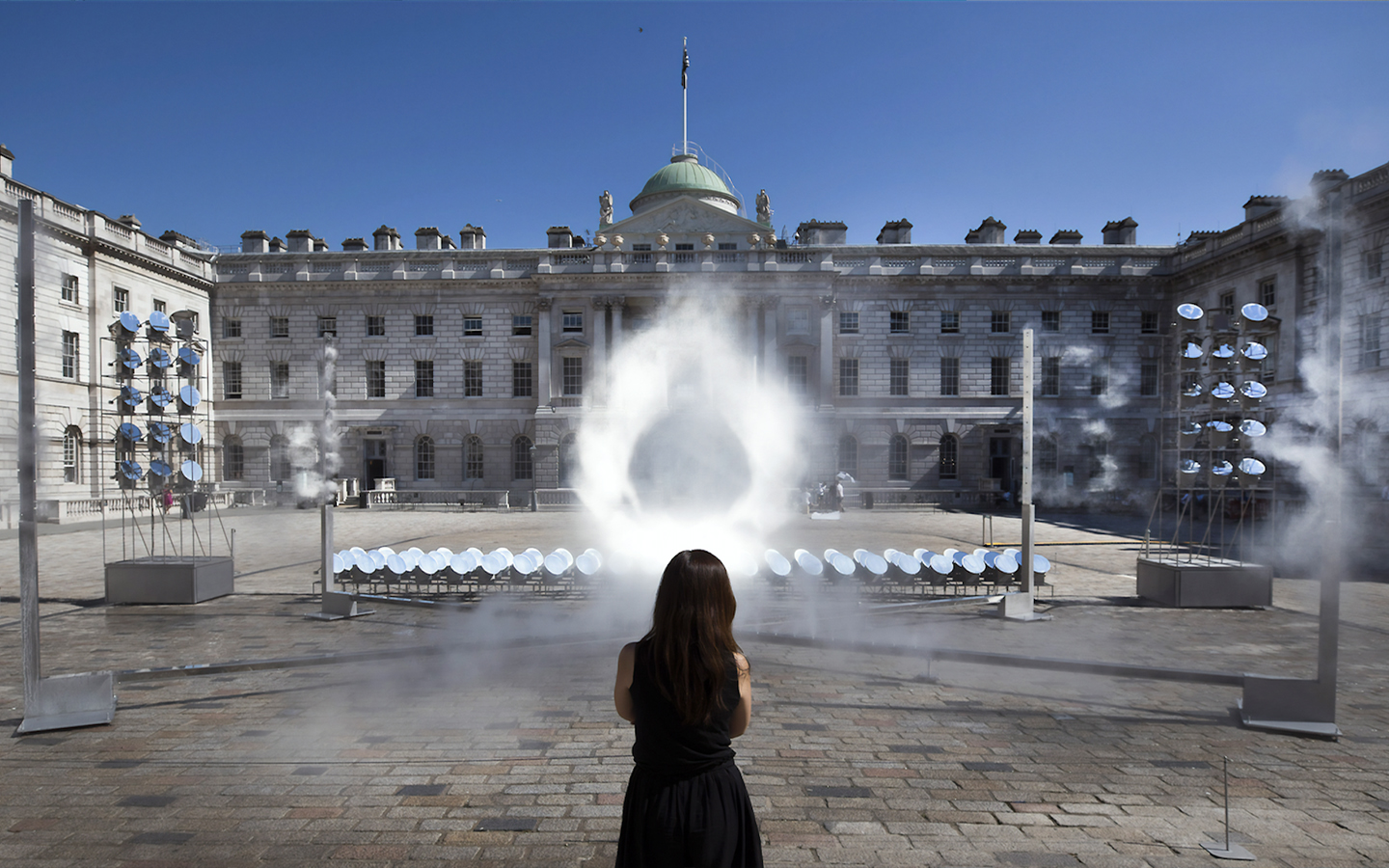 These play an essential role in transforming the city into a celebration of art, making space for spontaneous encounters with creative endeavours. There are six outdoor installations spread across Macao, including in a park near the Guia Hill Pedestrian Tunnel, at the former Iec Long Firecracker Factory, and within the Macao Cultural Centre's Art Plaza.
These works come in varied forms, from Chinese artist Fu Zhongwang's sizable stainless steel head sculpture to the aptly titled Halo – a melding of mirrors and mist – by Seoul-based duo Kimchi and Chips. We won't spoil the fun by revealing what art is where.