Wendy Choi-Buttinger decided to become a ballerina while watching The Nutcracker (its Chinese version), performed by the Hong Kong Ballet. She was only four or five at the time, but remembers clearly thinking, "This is what I want to do. I want to dress up like that, be in pointe shoes, and dance to that music."
Her piano teacher had already recognised that Choi, now 31, had a pronounced artistic vein, recommending she be exposed to as many concerts, operas, and dance shows as possible. Her mother, an accountant who loved the arts, was only too happy to oblige.
Soon after The Nutcracker, the girl was enrolled in weekly ballet classes at the Macao Conservatory. In 2005, when she was 13, the Conservatory launched its first full-time professional dance course. Leaping at the chance to spend even more of her waking hours dancing, Choi joined the course. Aside from ballet classes, she had all her regular school lessons at the Conservatory too.
Young Choi pushed herself to become a ballet prodigy, pirouetting her way across coveted stages like Beijing's National Centre for Performing Arts. She says her ascent would not have been possible without the support of Macao Conservatory teachers Yinge Ding, Zhangyi and Yangminjian. These three mentors enabled Choi to take on lead roles, perform as a soloist and represent the city at major events – including the 10th anniversary of Macao's return to China, in 2009.
A year later, Choi graduated from the Macao Conservatory (with honours) and enrolled in the Hong Kong Academy of Performing Arts. Most people take two years to earn a diploma in classical ballet. Choi's skills were already so advanced that she pulled it off in just one.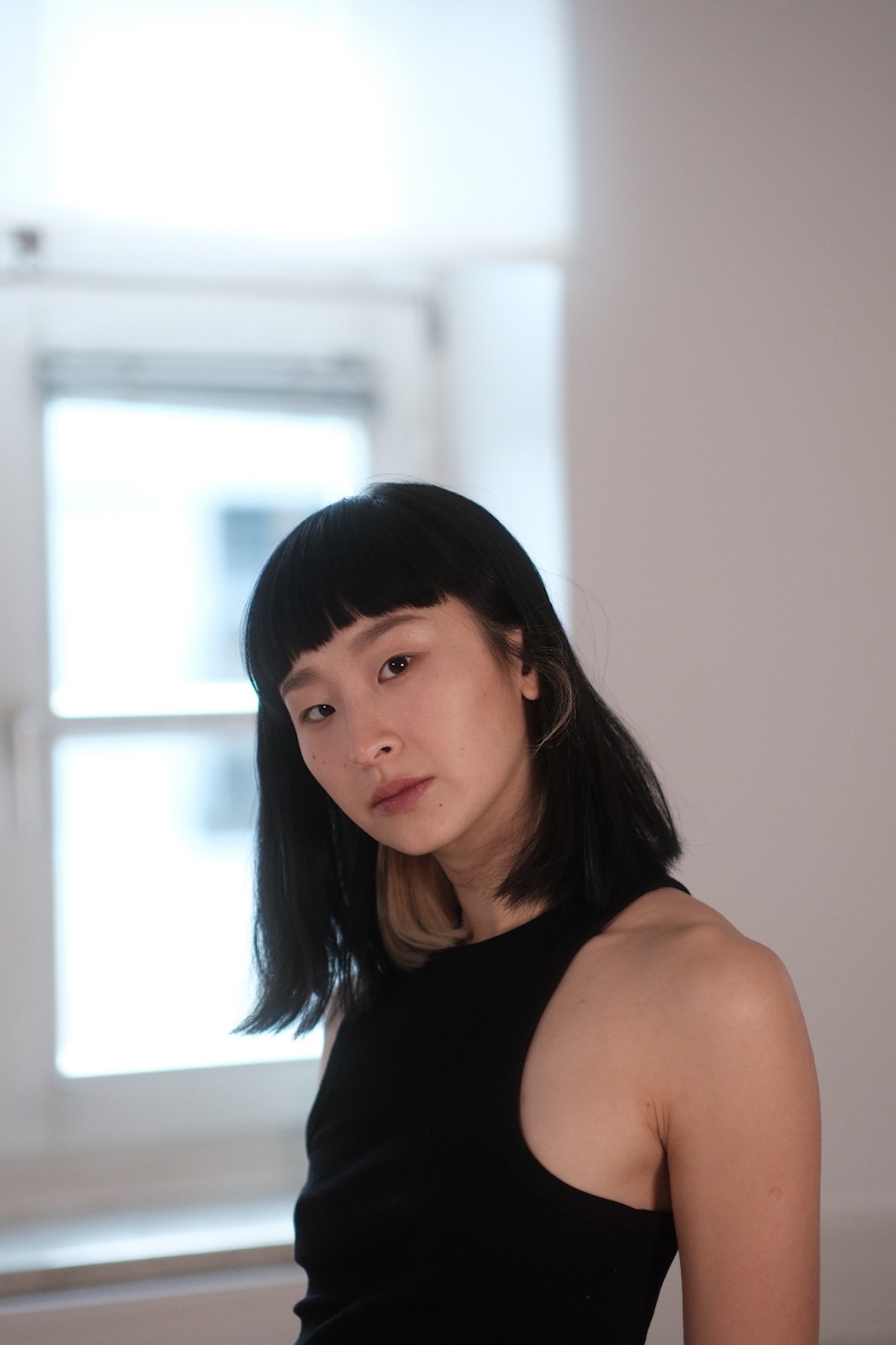 Right then, Choi was on the cusp of achieving her childhood dream by becoming a professional ballerina. She should have been excited.
Proud, maybe. Instead, she felt strangely adrift.
Looking back, Choi-Buttinger sees her younger self as having been hit by the realisation she needed to spread her wings beyond ballet's rigorous regimen. She also craved a change of environment: less people, more nature. "I had had enough of big city life and was completely overstimulated by its bustle," Choi-Buttinger admits.
"I wanted to learn something new, something that blew my mind," Choi-Buttinger told Macao magazine.
She cast around the internet for inspiration. And says she felt a wave of relief upon stumbling across a contemporary style of dance she'd never seen before. The genre was 'minimalism', defined by simplicity, repetition, and a focus on fundamental movement. Minimalism's stripped-down approach to choreography resonated with the restless ballerina.
"Contemporary dance is different from all the other techniques in dancing. They are about technique, while contemporary dance is about the whole concept. It can simply be someone standing on the stage, doing nothing. And in it you can use ballet, breakdance, Indian dance, anything."
New continent, new STYLE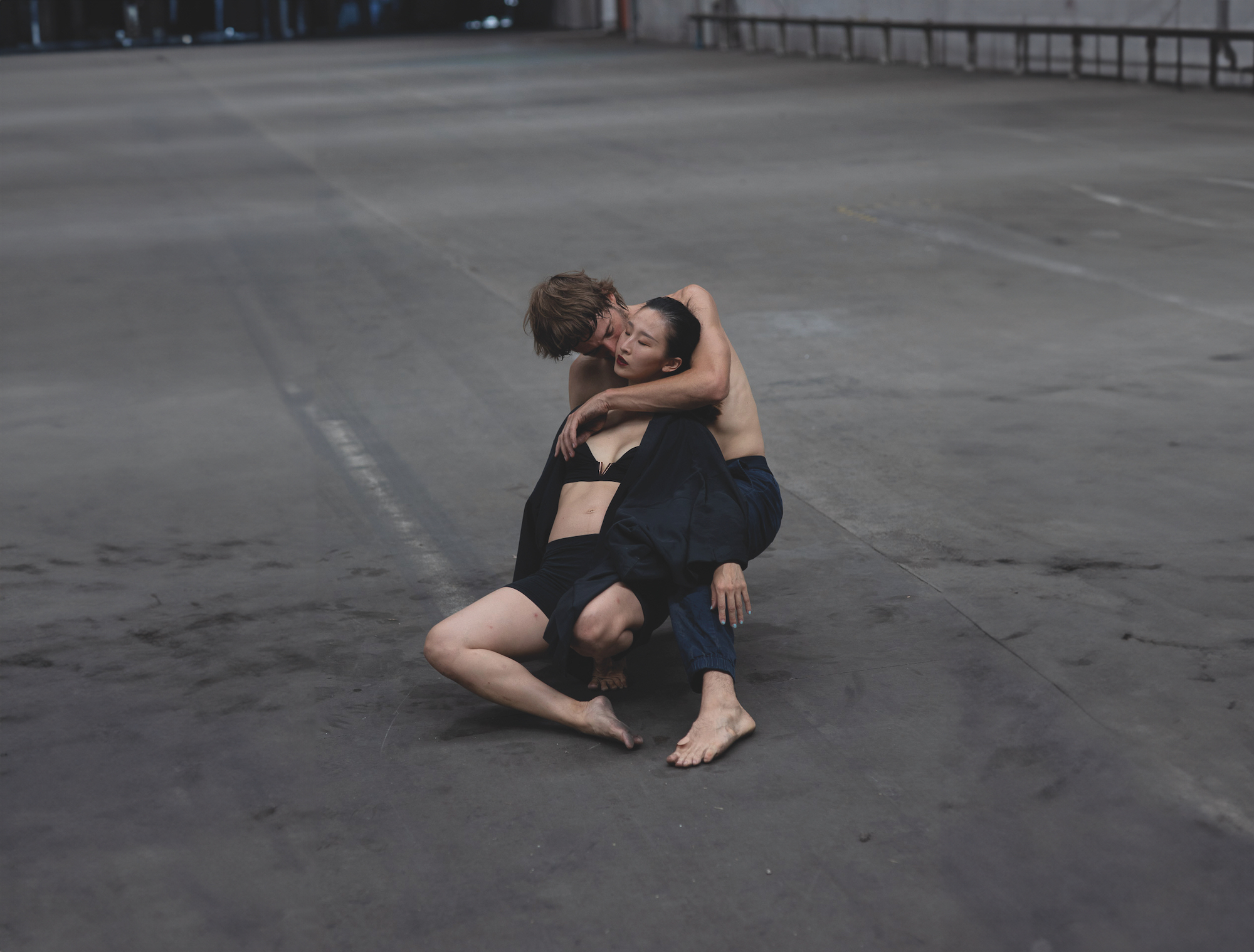 In 2011, Choi moved to Europe to reinvent herself as a contemporary dancer. Her parents were worried about her change in direction and such a big move, but supported her decision. Choi enrolled at Austria's Bruckner University, in the river city of Linz, to pursue her bachelor's degree in dance. On her first day at university, she met her future husband – an Austrian breakdancer named Elias Buttinger (now Choi-Buttinger).
"We came from two completely different worlds," she reflects. "His [breakdancing] was upside down and mine [ballet] was floating in the air; mine observed a strict set of rules, while his had no rules."
When Choi and Elias merged their two dance styles, they discovered a world of possibilities. Ballet and breakdancing may be like chalk and cheese at first glance, but combining techniques from each opened up exciting new forms of choreographic expression, she explains.
First, however, Choi needed to loosen up. Ballet's famous perfectionism can foster self-judgement and insecurity, she says. And it certainly doesn't help with breakdancing, a contemporary, improvisational street style that originated in New York in the late 1960s. Breakdancers value spontaneity.
In Austria, seeking to hone her improvisational skills, she'd join free-style dance battles – where dancers from all backgrounds were welcome to do their thing on stage. "It was horrible [at first]!" she says with a laugh, "I couldn't do it!"
But she persevered. The dancer stripped off the rigid ballet principles that had shaped her style since childhood. It wasn't easy: she admits to getting "emotional, angry and sad" in the process. In hindsight, she recognises the difficulties as growing pains.
Choi-Buttinger says breakdancing inspired her to find her own creative niche, a side of herself that ballet had not awakened. That being said, she is grateful for the discipline of her formative years. "I wouldn't be where I am today if I hadn't had that experience," she acknowledges.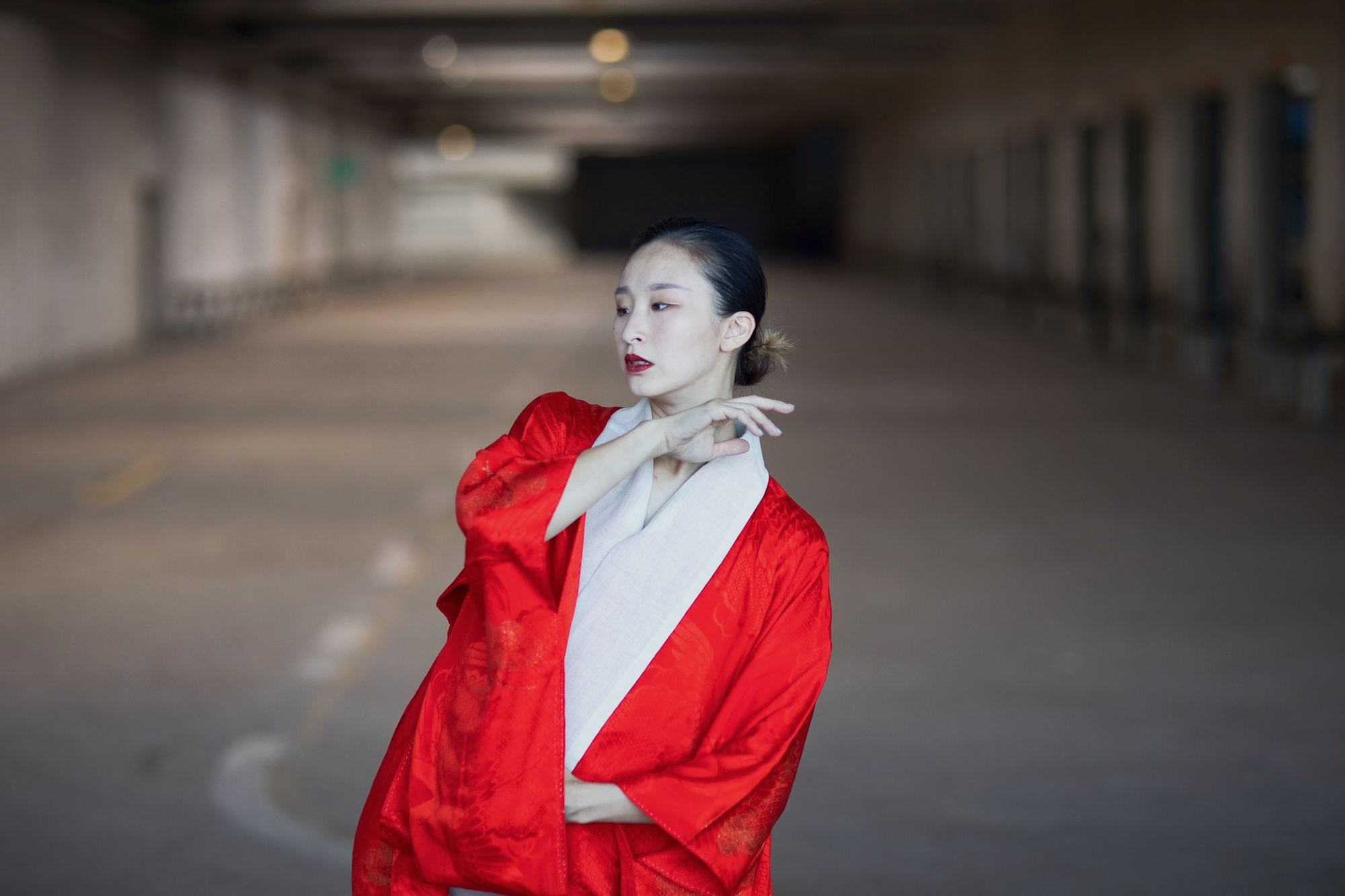 After graduating from Bruckner University, Choi worked as a freelance dancer and dance teacher, which gave her the freedom to work on her own productions. She and Elias progressively became partners in dance, then life, and then business. After tying the knot in 2016, they welcomed their first daughter in 2017 and a son in 2020. The family are still based in Linz.
When the Covid-19 pandemic led to the cancellation of virtually all dance classes, shows and festivals, Choi-Buttinger and her husband decided to merge two things they loved – dancing and nature – and establish their own dance production company, W.E. Cie Performance. Solo, together, and in collaboration with other dancers – Choi-Buttinger and Elias have amassed numerous awards.
W.E. Cie specialises in shooting dance films in dramatic natural landscapes, as well as site-specific dance performances. One of its latest projects, Shapes of Aether, was shot in Iceland and features Choi-Buttinger dancing ethereally atop an iceberg, in a lake, and on a black sand beach. Elias is behind the camera. The film has already won several awards, including at the Golden Lion International Film Festival, the Golden Bridge Istanbul Short Film Festival and the Cult Critic Movie Awards.
The duo's distinct fusion dance style takes a theatrical approach to protean choreography. Improvisation plays a large role, and Choi-Buttinger says each performance is different. Audience participation can happen, too. In one show, the couple danced to rhythms created by their audience – using supplied typewriters. Titled Origami, the typewriter show toured Asia and the US in 2019 and 2020.
"This way, no matter how many times we perform a given piece, it can still surprise us. It feels like a new piece every time we do it," Choi-Buttinger says.
A project for Macao to look forward to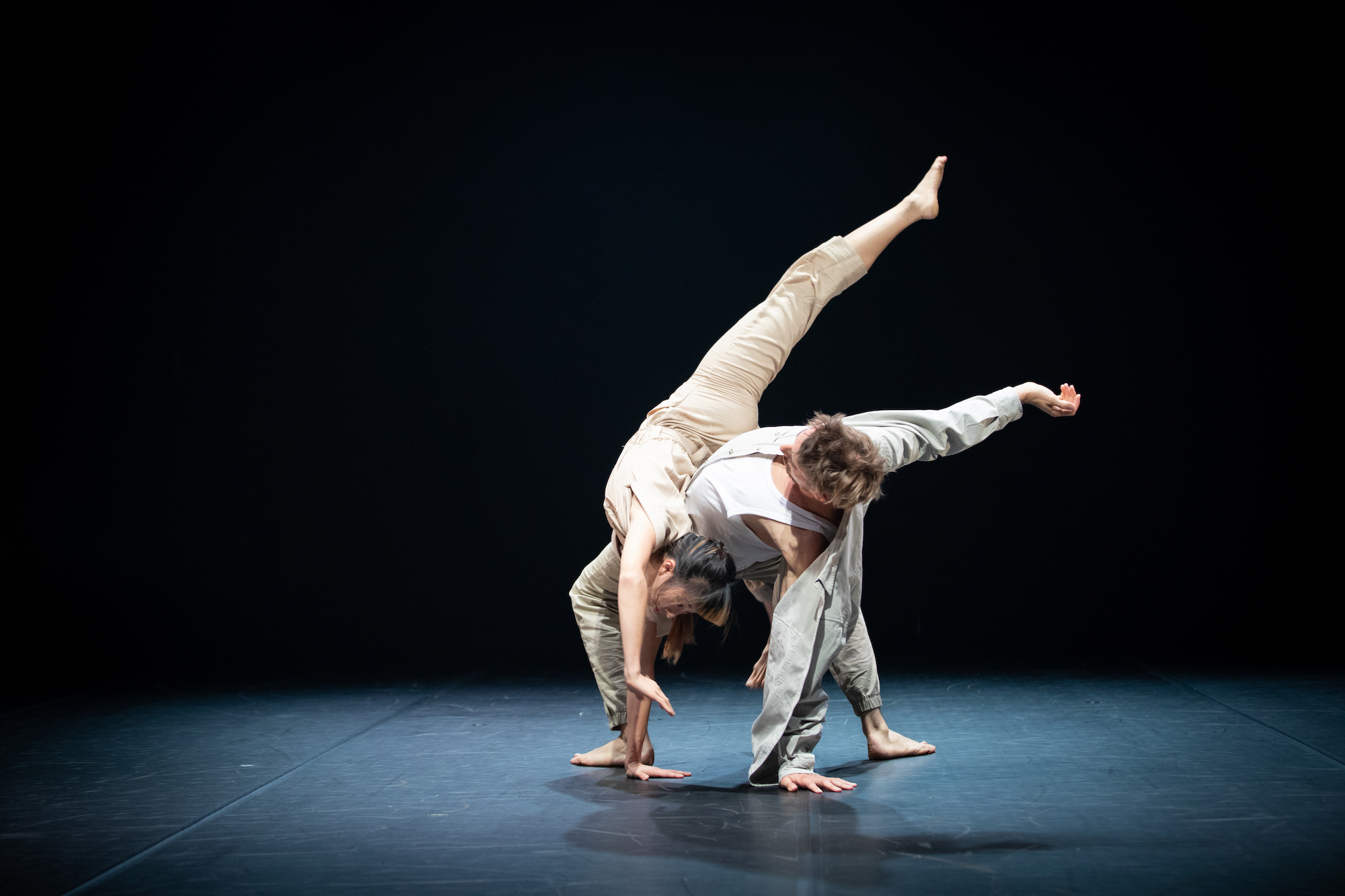 Living in Europe suits Choi-Buttinger, due to the myriad of artistic expressions she feels fortunate to have access to. Austria, in particular, also fulfils the dancer's longing for nature. She says she loves spending time in the snow-capped Austrian Alps.
But she hasn't forgotten her Asian roots. The dancer and her family will be visiting Macao later this year – she can't wait to get her fill of yum cha, cha chaan teng, and Burmese food.
She's also putting on a show here in September. Sweet Dream in the Woods, co-produced with locals Chan Si Kei and Annette Ng, will be a multi-genre production specifically tailored to babies and toddlers.
As someone exposed to performance art from a tender age, Choi-Buttinger believes in sharing the possibilities dance awakens in people with youngsters.
"When my youngest daughter was small, she was always with us; we used to train next to her and she would always want to take part," she elaborates. "Now she's very agile, has great control over her body and rarely hurts herself. Body and mind are inseparable and dance has the power to nourish both."