COLLABORATION Ricardo Neto
Patrice Emery Trovoada is already well‑known beyond the borders of São Tomé and Príncipe, well into the region of Central Africa. In just a few weeks, his notoriety will significantly increase the world over as he arrives in Beijing to sign a historical co‑operation agreement between the Democratic Republic of São Tomé and Príncipe and the People's Republic of China.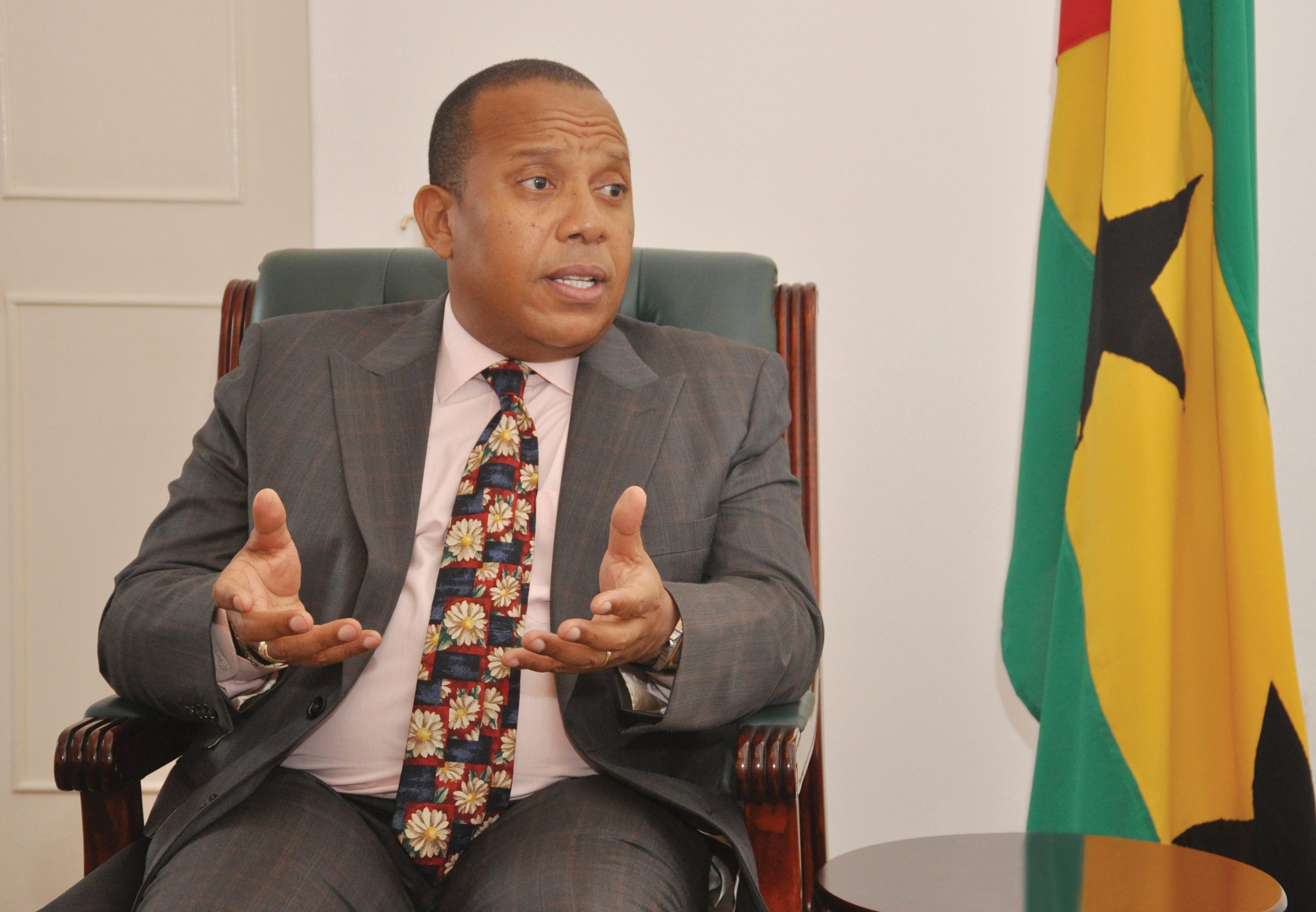 The agreement will mark the return of São Tomé and Príncipe back into the fold of the Sino‑Lusophone family as well as the nation´s formal entry to Forum Macao. Brimming with confidence and anticipation, Prime Minister Trovoada sat down with Macao Magazine to discuss the future of this partnership and how it could transform the island nation.
Prime Minister, what are the main unexplored potentials of São Tomé and Príncipe today?
I think among the most unexplored is the fishing sector, which until today, even at a national level, has been limited to small‑scale fishing, even though we control an immense maritime territory bigger than that of many countries, including Cameroon.
There is the possibility of advancing our industrial fishing, especially by establishing a fish processing industry. This is something that has not been explored much but could be a great boom to our domestic economy that would not require much initial investment. We already own the maritime territory and resources; what we need is a port infrastructure capable of receiving and servicing modern fishing boats as well as a land infrastructure capable of handling product exports.
Then there are other sectors with great potential that are already in place but require some support in terms of infrastructure in order to expand. For example, tourism: an airport that could service direct flights from Asia, the Americas and even Northern Europe – markets with tourists looking to take vacations abroad – would really help the tourism sector grow exponentially. Aerial connectivity is fundamental; it could catapult regional weekend tourism growth into the double digits. There's Accra in Ghana, Lagos in Nigeria – a city with 20 million inhabitants, one of only five cities in all of Africa to have over a million residents – Luanda in Angola, Cairo in Egypt and Cape Town and Johannesburg in South Africa.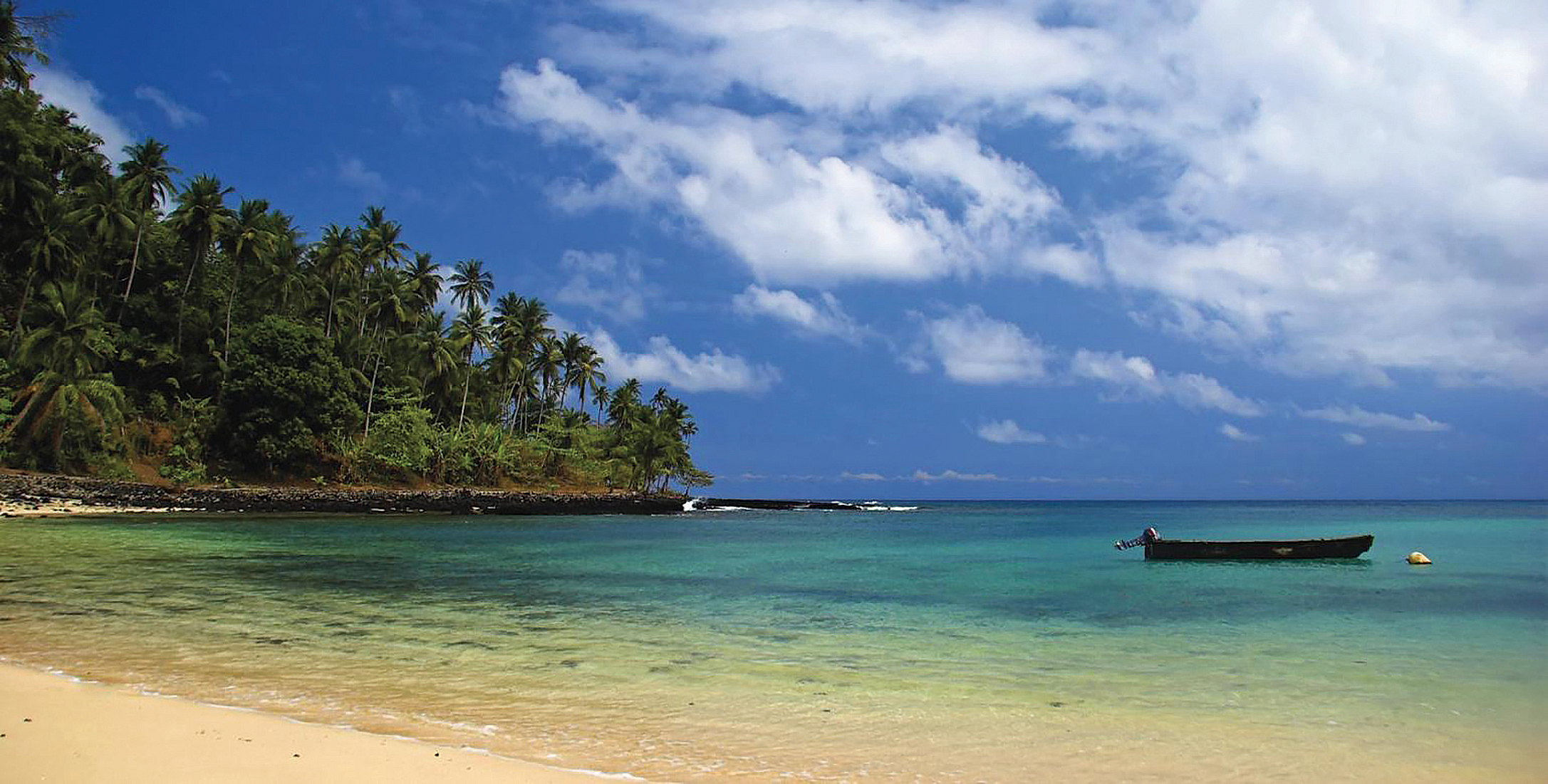 These are just a few of the nearby major urban hubs: two of them, Luanda and Lagos, are less than two hours away by flight. At the sub‑regional level, the major concern is air traffic safety, and when it comes to intercontinental tourism, the major obstacle is having a modern and capable airport. We could potentially have very strong growth in the tourism sector which would substantially improve the sustainability of São Tomé's economy.
Our geographical position is very conducive to supporting both airport and port logistics and creating moderate‑sized infrastructures for service and transport. What we have to be careful of, with industrial growth, is maintaining the nature of the islands and our beautiful beaches. We also need to ensure safe transport of people and goods.
There may also be a wealth of untapped potential, although to date this has been mainly speculation, in natural oil and gas reserves. The African continent is rich in oil and gas – from Senegal to Angola, it seems there is no spot without one or the other – so it would seem anomalous if there was not a bit here! (laughs) It is still speculative, but I believe that we could be producing oil within the next five or six years.
And what are some of the difficulties and challenges that must be overcome?
There are several types of difficulties. Lack of infrastructure is first and foremost, but I am convinced that our advocacy has helped our partners realise that financing infrastructure is a priority. It is simply a question of the appropriate business model: the interest rate, payback capability, etc., but we are on the right track.
Another difficulty is available human resources. We are an extremely young country. Our education system is good overall, but it needs to be polished. We need specialised labour; more specifically, we need to adapt training programmes to the labour market as well as to regional economic reality. Currently, our jurists all speak Portuguese; none speak English or French. We own maritime territory, but nobody specialises in maritime economics or maritime law. We are an island, yet we have few sailors, sea captains, naval repair engineers, etc. So it is necessary to consider the market when guiding human resources training.
This is a major challenge that could be compensated with foreign labour, but that would have to be accompanied by policies preserving the interests of our nationals and maintaining the identity of São Tomé.
These are not insurmountable challenges. The technological challenge is easier to solve; the issue of human resources is more complicated. It requires mobilisation of our citizens to define a collective vision for our development. Vision can not be just dreaming, it must include a component of realism and a reasonable timeframe. If we only dream, nothing will happen.
How does the decision to resume the relationship with the People's Republic of China factor into these challenges?
One cannot play a role in the provision of services and logistics or participate in the global economy and international trade while excluding the largest bilateral partner on the African continent. Thus, the development vision of São Tomé and Príncipe and the well‑being of our people necessitate resuming economic, political, cultural and diplomatic relations with China.
Another important point is that long‑term policies and political and societal stability must have a legal basis. After 20 years, we recognise that, in terms of international law and among the international community, there is a growing sense that there is only one China, which is represented by the government of the People's Republic of China.
The technological challenge is easier to solve; the issue of human resources is more complicated. It requires a mobilisation of our citizens to define a collective vision for our development.

Patrice Trovoada
Our ambition for our country and for our people is exercised alongside the humility and self‑awareness of our size and our potential, and above all, we must correctly align with what is commonly recognised as international law. We accept, in general, universally accepted values regarding environmental preservation and fundamental rights and freedoms and adopt a policy of non‑intervention when it comes to the internal affairs of other countries.
We recognise that the Taiwan issue is an internal matter of the People's Republic of China and support solutions of harmony rather than encourage situations of friction and rupture. We continue our friendship with the people of Taiwan without question. We also understand that under a one‑China policy, the values of all native residents of China are preserved.
Our shift in allegiance is a matter of political domain: twenty years ago, the reality was very different. Today, the world is different, the options are different. Taiwan has failed to gain official recognition in the eyes of international law, while China has made great progress in all areas – its economy, its understanding of human rights – including ratification of the Paris Treaty. All this has factored into our decision. We are pro‑globalisation because a country such as ours relies on trade to flourish. China will help open us up to many opportunities.
What can you tell us about the content of the agreement to be signed between the two countries?
Obviously we want this to be a relationship of mutual advantage, with both governments cooperating for respective economic growth. China does not throw money out the window: it invests in its interests, and there definitely are many projects of mutual interest. We need time to assess our capacity to take on debt as well as our capacity to supply and support these projects – the materials, workers, infrastructure and equipment required. There is also detailed technical‑financial cross‑analysis that needs to be done. We have nearly completed this step, after which we will be able to detail our infrastructural collaborations.
Given China's access to funding, it will be Chinese companies carrying out the work, but we also have to repay China, so we need to discuss how to do that while still optimising our domestic economy to benefit our people. But I want to emphasise that neither government wants to gift white elephants. These investments will generate revenue, which will in term pay for themselves. They are well‑studied, well‑financed and well‑prepared. Their internal rate of return is on par to that used by private investors to ensure that these investments are repaid as the economy simultaneously grows.
This partnership will provide political, diplomatic and geo‑strategic advantages for both parties, but I think most importantly, there is great potential for mutual profit. That is the only way to ensure that the flow of investment and credit continues. We have a very clear idea of what funding is needed over the next 30 years, but for that to happen, there needs to be mutual confidence that the projects are sound and that they have financial backing. Hopefully, they will inspire our other partners to take the plunge (laughs) and invest more in this country. We are banking on simultaneously diversifying both our economy as well as our foreign policy.
What kind of partnership do you expect with China?
I am convinced that this new partnership will bring many positive outcomes; however, our co‑operation may not be the "classic" model that China has with many other African nations.
Today, there are roads, hospitals, schools, public buildings, water and energy infrastructure all over the African continent built by Chinese companies. But predominantly, this has been in countries with vast oil, gas and mineral reserves, which is not the case with São Tomé.
We are a small but well‑situated nation with many appealing factors in our favour: we are streamlining our visa application process for visitors, lowering taxes, pro‑reform, pro‑business, pro‑trade, just to name a few. We are not interested in what has become the standard model for Sino‑African co‑operation. We envision a truly long‑term intellectual partnership upon which to build a platform of understanding. I am convinced that there is much to do together.
As I see it, there are two African continents: the first is dominated by capitalistic international mega‑companies like Total S.A., Shell Oil Company, Sinopec Limited and other Chinese companies. But there is also a continent which, in 30 years, will have 2 billion eager consumers. Hopefully, the standard of living will have increased and poverty decreased and a growing labour force will entice China to relocate some of its major industries, as in the case of Ethiopia, which has been transformed into a hub for the production of footwear. It is with this perspective that we seek this long‑term partnership.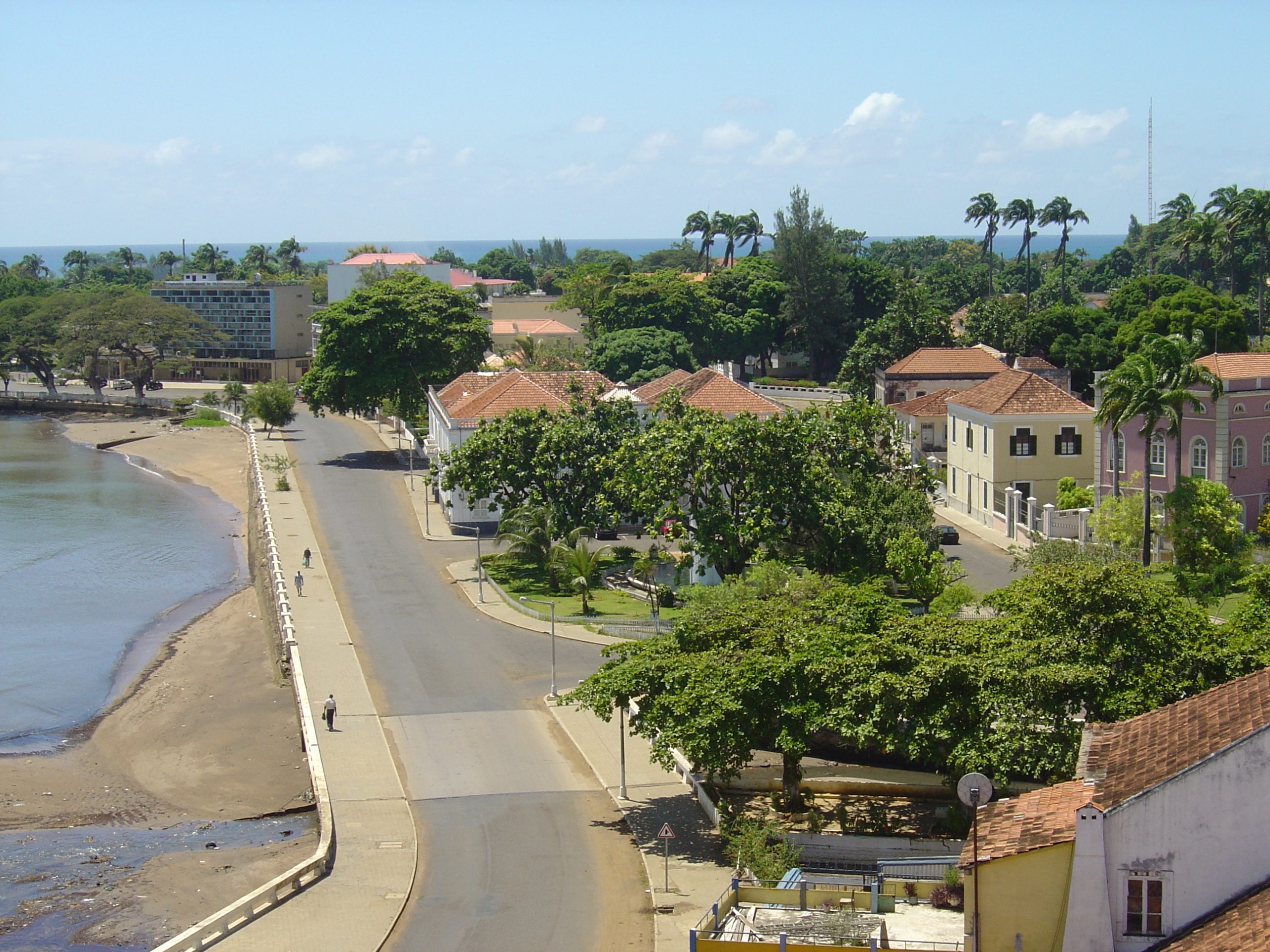 I am quite confident that this co‑operation will transform São Tomé and Príncipe. But it's a matter of expectations. There are people who may be waiting for castles, but we will not build castles or palaces (laughs), nor will we offer cars to every government official. We will, with China's help, build up our infrastructure, thus creating employment and a good business climate which will attract more companies here, which will again create more jobs. As household income rises, people will be able to send their children to school. It will be a process but will provide a basis for a more independent, sustainable, tranquil and optimistic future.
One issue we are currently analysing is inflation. When an economy "overheats" from an influx of investments, how will we control inflation? Over the next two years, we have to control inflation to ensure that our people do not lose purchasing power and that wages remain competitive.
The government's plan to maintain political and social stability is to call on the population to remain calm and confident. Opposition parties have been stirring the pot and trying to complicate the situation. They are playing their part in politics, and their time will come, but for now, we have to put aside our differences and partake in a climate of responsibility, because at the end of the day, we all share a common goal and want the best for our country. I often say that my political base consists of the poor. 65 per cent of this country's citizens live in poverty. We have to make the fight against poverty a priority. Economic development and private capital inflow will only happen if the State provides basic infrastructure.
Are you going to China in April to sign the agreement?
We have established a timeframe to finalise the agreement before the end of April, and probably at that time I will visit China with great pleasure, but we will see.
When you talk about the port and the airport, you underline the issue of profitability. Does that mean Chinese groups could use São Tomé as a platform for distribution of goods and services to the region?
Yes. The port and the airport are six kilometres apart. We want to connect them via a highway and build warehouses and offices, etc., along this corridor. It would be the ideal place for Chinese companies to facilitate re‑export activities, as long as some value is added locally.
As I see it, there are two African continents: the first is dominated by capitalistic international mega‑companies like Total S.A., Shell Oil Company, Sinopec Limited and other Chinese companies. But there is also a continent which, in 30 years, will have 2 billion eager consumers.

Patrice Trovoada
This would be set up in phases. In the first phase, we need to see how things evolve at the port and analyse business growth. Given São Tomé and Príncipe's geographic situation, the port ought to be highly competitive with others on the continent. The port allows a draft of less than 14.5 metres, which is unusual for most African ports. So this first phase, in which risk is controlled, allows for the establishment of an industrial fishing operation as well as a transhipment operation, where arriving goods are re‑exported regionally. Additionally, should the country enter oil‑related industries, it is ideal to have the airport and port in close proximity. Having the two infrastructures side by side would facilitate efficiency in exporting relevant goods by sea, by cargo plane, by speed boat to the oil rigs, etc.
These kinds of agreements with China tend to include a training component, given the capacity of Chinese universities. Has a training or educational exchange been established?
This year, we have already sent about 90 university students to China. We also want to promote short‑term but in‑depth training in various fields: media, public and private management in different sectors, building and factory maintenance, defense, security, traffic policing, nonprofit agencies – these are areas in which we particularly need qualified workers.
Collaborating with a small country like ours, the opportunity costs to China are minimal. When, for example, China invests US$200 million in a massive road project in the middle of the forest, no one sees that road. But invest US$200 million in São Tomé and Príncipe, and you could see the changes it brings even if you were on the moon!
We must prove that this partnership can indeed be a success story with regards to transparency and maximum impact for the people of our country and the businesses of theirs. I am convinced we're going to make it happen.
When do you expect to visit Macao?
I do not know yet if I'm going to Macao (as part of the visit to China in April), but I hope to. I told our Minister of Youth and Sports that we should use the upcoming CPLP Games taking place in São Tomé and Príncipe in 2018, as an opportunity for our populations to meet and mingle, to learn about Macao´s culture and history over the comradery of sports.
Entrance to the Forum also opens the door to China's investment funds, right?
Exactly. We have expressed to the Chinese government that we wish to utilise all existing mechanisms available for economic and human development. So it is true that we see Forum Macao as a major bonus and means by which we may mobilise financial investment to aid in our country's growth. Forum Macao is unique in that it allows us to interact with others in the Portuguese‑speaking world, to share knowledge and learn from each other's experiences.
I do not believe that failures perpetuate themselves. It's the success stories that repeat themselves. Business ventures can only create potential opportunity; how they turn out – good or bad – depends entirely on the effort and dedication put forth. In São Tomé and Príncipe, a million‑dollar business or investment could be a great thing.
It is not enough to dream big, nor is it enough just to have an abundance of resources. Sometimes it is better to leave something well enough alone than take a chance and ruin it. Success takes partnerships and collaboration, working together with people who have the know‑how and skills. This is our attitude, how we want to approach our future: partnerships, partnerships, partnerships, openness, openness, openness, so that we can build a sustainable economy. Ultimately, the end goal is not growth but happy citizens and higher standards of living for all.