São Tomé and Príncipe's tranquility meets China's fast–tracked mentality
Ask a local from São Tomé how he is doing, and he would likely reply, "Leve leve!" with a smile. It´s an expression unique to the islands of São Tomé and Príncipe meaning that one is simultaneously patient, peaceful and carefree. In its essence, "leve leve" defines the pace and spirit of the land and is at the heart of the tropical islands' appeal. The Democratic Republic of São Tomé and Príncipe, situated in the heart of the Gulf of Guinea, is now an official member of Forum Macao.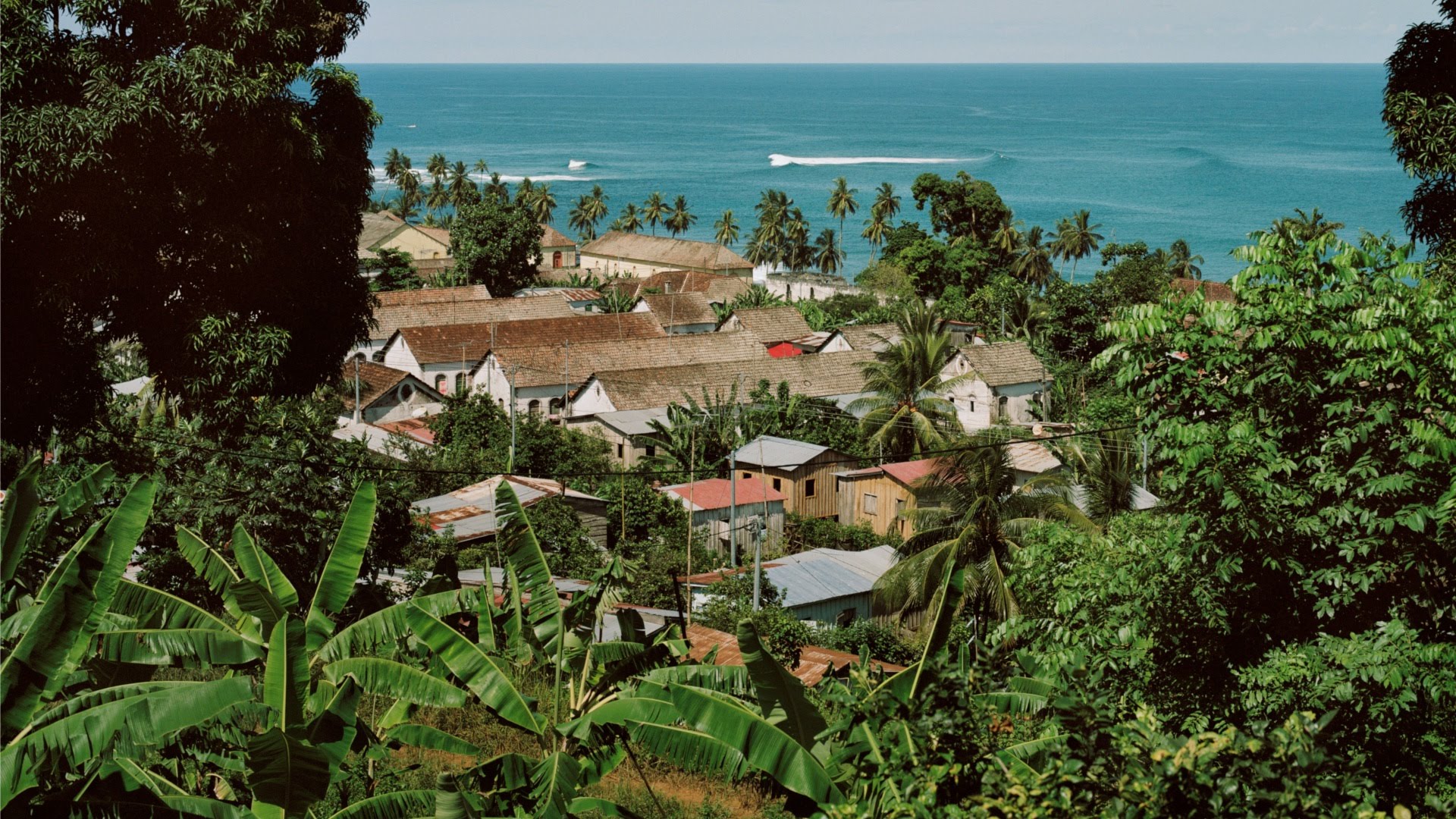 Since gaining independence from Portugal in 1975, the island nation has maintained its natural beauty and diverse history. The tropical interior of the islands is lush green. Príncipe Island has earned a UNESCO Biosphere Reserve distinction for its rich biodiversity. The capital island, São Tomé, is dotted by charming colonial buildings engulfed in peaks of dense vegetation. The majority of the buildings date from the 19th to mid‑20th centuries. Some of the more modern structures, like the Parliament, were built by China post‑independence.
Despite its idyllic surroundings, the island nation has struggled with a number of fundamental issues. A high unemployment rate has plagued the population, and lack of infrastructure is another major unaddressed concern for the locals. Travelling to the island's interior by car is impossible, as all the roads, constructed from tar end just outside the city limits. Power blackouts are also frequent.
Even prior to the official December 2016 declaration of bilateral ties between China and the Democratic Republic of São Tomé and Príncipe, China´s notoriety for laying down infrastructure in African nations, allowing for efficient and effective flow of people and goods, had arrived in São Tomé. Now, with the signing of the bilateral agreement, residents eagerly look forward to the roll-out of long‑awaited infrastructure projects and improvements and anticipate the melding of the island nation's "leve leve" spirit and the fast‑track mentality of Chinese co‑operation.
Time to think big
Until now, the African archipelago was the sole Portuguese‑speaking state not a formal member of Forum Macao, a circumstance Minister of Foreign Affairs Urbino Botelho worked to rectify, spending last Christmas on a plane en route to Beijing to sign the declaration on behalf of the democratic republic. Minister Botelho admits there is pressure to deliver. "We are pressed by time; we have already lost a lot of time, and we have to do something to signal the direction in which we envision the country going." From his office in São Tomé, he confides to Macao Magazine: "We want to reverse the course of things and stop this lethargy we have lived through in recent years. We have to change. The country has a future so long as it has imagination, a vision and is willing to work hard."
As the foreign minister of a country with little international traction, Botelho came under global limelight when Chinese Foreign Minister Wang Yi and he signed a declaration re‑establishing diplomatic relations between São Tomé and Príncipe and China on 26th December 2016, on behalf of their respective governments. "We have an updated agenda for transforming our country, and we realised that we needed to change our paradigm. Forty years of independence have brought us nothing substantial," Minister Botelho asserts. "We have to take advantage of projects that can leverage the country and create jobs instead of maintaining a philosophy of small co‑operative projects. Looking towards the middle of the country, we saw nothing!"
Botelho highlights the central role China has played in international relations, particularly within Africa, having become the continent´s main partner. He advocates that in order to make its own transformation agenda a reality, São Tomé and Príncipe needs to leverage its resources and exploit its strategic location in the Gulf of Guinea, close to regional powerhouses such as Nigeria, Angola and Equatorial Guinea. Historically, the island nation has emulated development models employed by city‑states like Dubai and Singapore.
The current agenda consists of a regional transport and logistics hub – a public‑private partnership built around a new deep‑water port and airport – servicing countries in the region.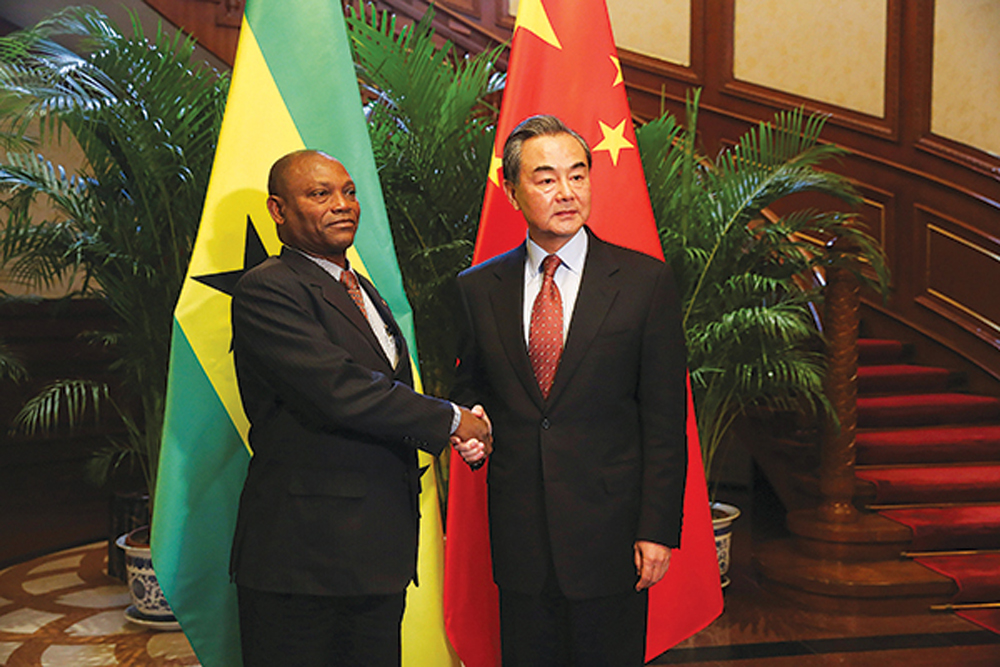 The government expects to attract Chinese commercial companies to conduct regional business from São Tomé. "With China's help, we will completely transform the vision of the country and bring projects that completely change the course of things, that create jobs and provide services to the African region in general," Botelho asserts. Tourism, already a key industry, is also expected to get a boost with newly established links to China and other Asian and Gulf nations.
An abundance of untapped potential
Even before construction on major infrastructure projects began, which occurred immediately following the signing of the bilateral co‑operation agreement, São Tomé and Príncipe has been one of lusophone Africa's hotspots of economic growth. GDP growth is projected to reach 5 per cent in 2017, from 4 per cent in 2016. Moreover, its macroeconomic situation remains stable, with inflation at a mere 3.5 per cent.
With a little over 200,000 inhabitants, its appeal as a consumer market is limited, but its close proximity to major regional markets makes it a competitive regional base. Flights to Lisbon (Portugal), Accra (Ghana), Praia (Cape Verde) and Luanda (Angola), to name a few, are frequent.
Historically, the islands have produced high‑quality cacao as well as some of the most premium coffee beans in the world. Most of the farms, or "roças," where these goods are grown have been abandoned and are waiting for new investors.
Monte Café, an internationally prized coffee bean plantation and coffee roasting facility, was run by Libyan investors for a few years as part of a cooperative, but it has stood empty for the past five years, the machinery left behind. The same farm also contains an early 20thcentury roasting facility run by the Portuguese.
The government is eager to revitalise investment and has rolled out a comprehensive agenda. According to the latest projections issued by The World Bank's Doing Business report, São Tomé and Príncipe ranks an impressive 35th when it comes to best nations in which to start a business. A recently amended tax code, complete with investment incentives, has been key to this transformation. The country's political stability – with a cohesive majority in parliament and recently‑elected President Evaristo Carvalho who encourages collaboration – has paved a path for economic reform.
Oil reserves, the biggest attraction for international companies, including Sinopec, have become a long‑delayed promise with no progress in sight. Recently, Portuguese oil company Galp Energia and U.S.based Kosmos jointly began large‑scale seismic data gathering, the results of which should be released in 2018.
Maximising the opportunity at hand
Liberato Moniz, Chancellor of Lusiada University in São Tomé, expects the government to take full advantage of Chinese support to finally provide the country with much needed air, sea and road infrastructure as well as water access, sanitation and electricity. "China is in a position to help us, but at the same time, we must make the most of this bilateral co‑operation so that we build a country that really works. We have to prepare ourselves to make the best use of what we are given," he tells Macao Magazine. "Currently, there is some discouragement in society about what could have been done and was not done. We need to find common ground as a nation. People have to share the same goals."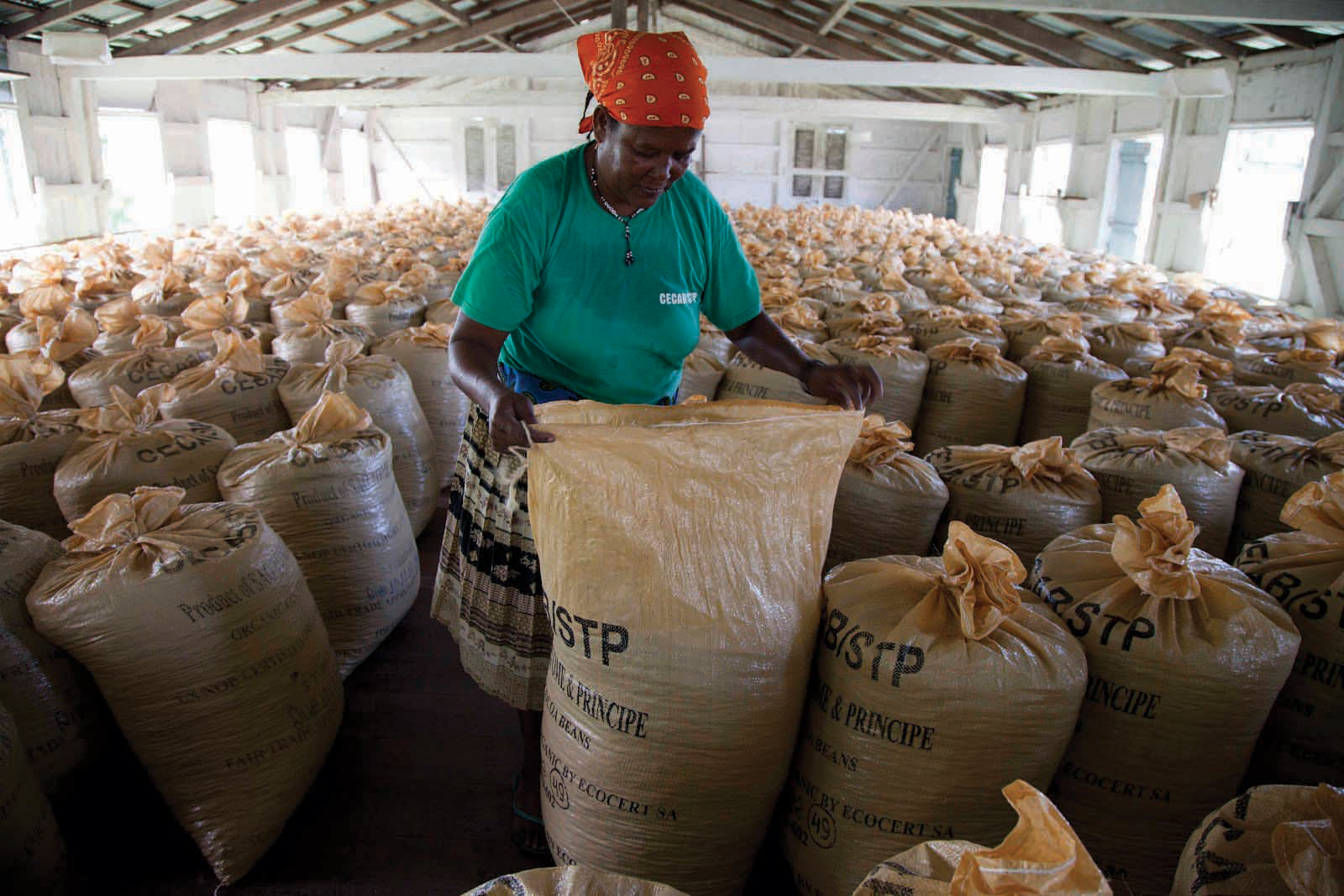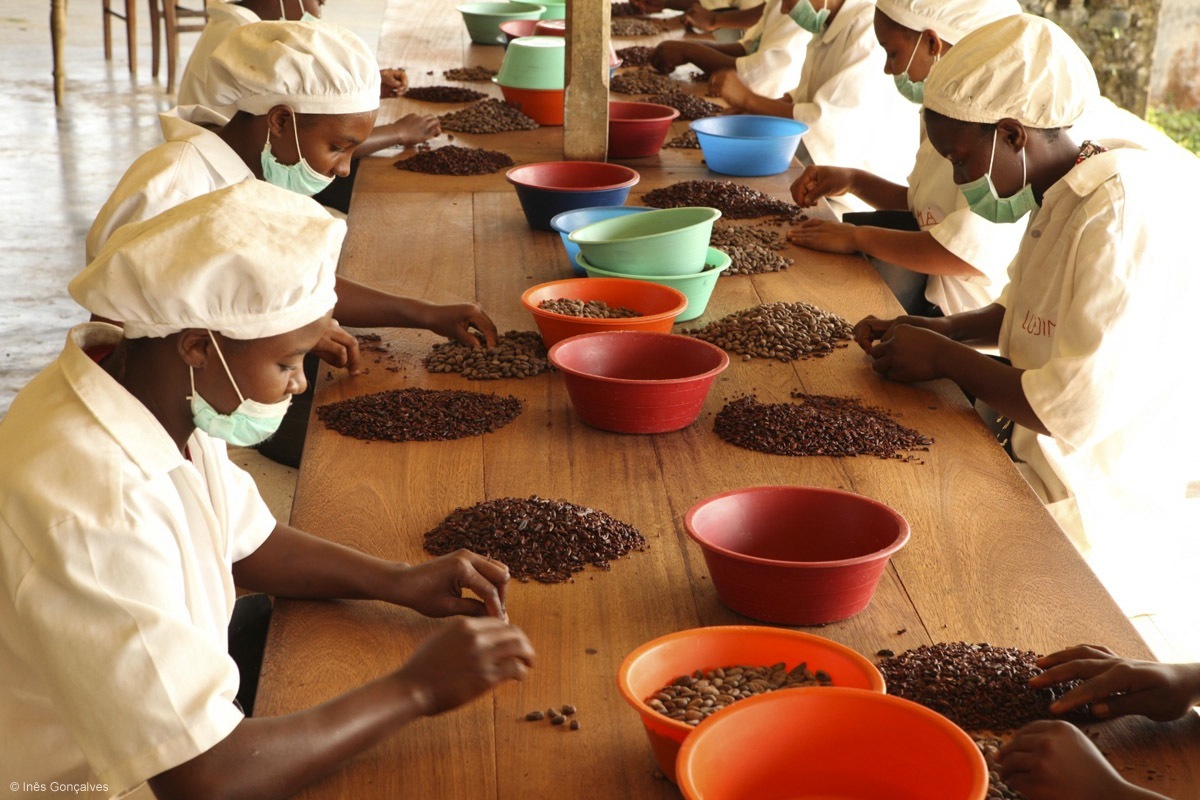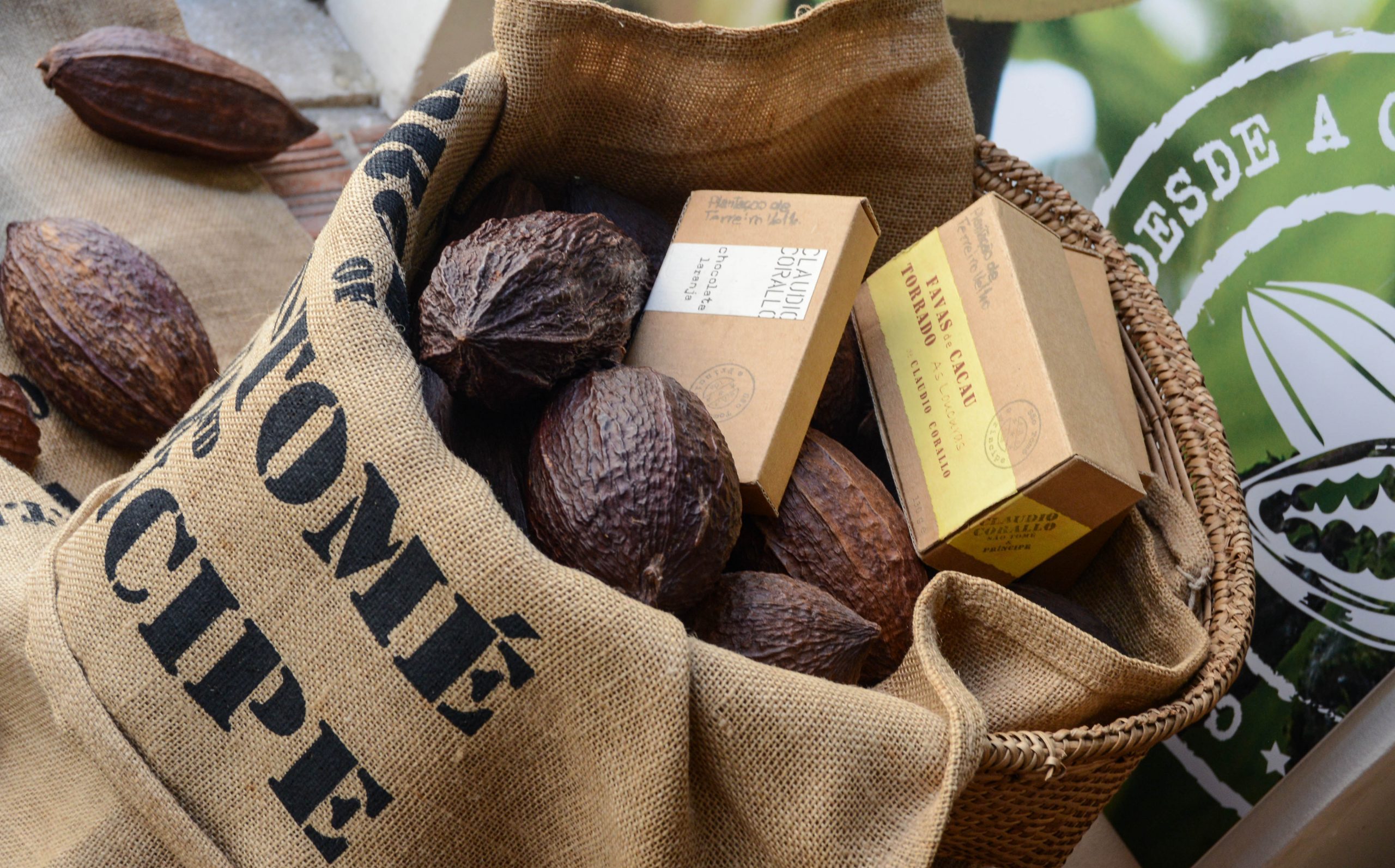 Moniz, who is an architect by training, looks forward to a boost in professional training which the country lacks. The scarcity of qualified professionals in many areas is compounded by the abundance of public workers who need training.
Improved training and education, according to Moniz, is essential to ensuring that local public and private entities benefit from Chinese co‑operation. "We have not truly monetised our great assets. The country can grow if we know what we want. I potentially see São Tomé and Príncipe, in 10–15 years time, taking a major leap and servicing the African coast, Brazil, Europe."
En route to a conference on the "Blue Economy," another area which the government is keen on developing, analyst Gualter Vera Cruz reports that locals are very optimistic at the prospect of resuming ties with China, with high expectations of impending benefits and improvements. "The population is tired of waiting for things to happen. They expect more jobs and more investment from Chinese companies." He cautions that those expecting instantaneous changes are being unrealistic, but projects, "In two to four years, I think we will really see some results. We have everything to gain." Cruz has faith in the success of the relationship due to China's commitment to improving ongoing efforts. Tourism is one area that could most benefit from the new diplomatic alignment, he believes, pointing out that the tranquility and stability of the country are both highly conducive to encouraging tourism.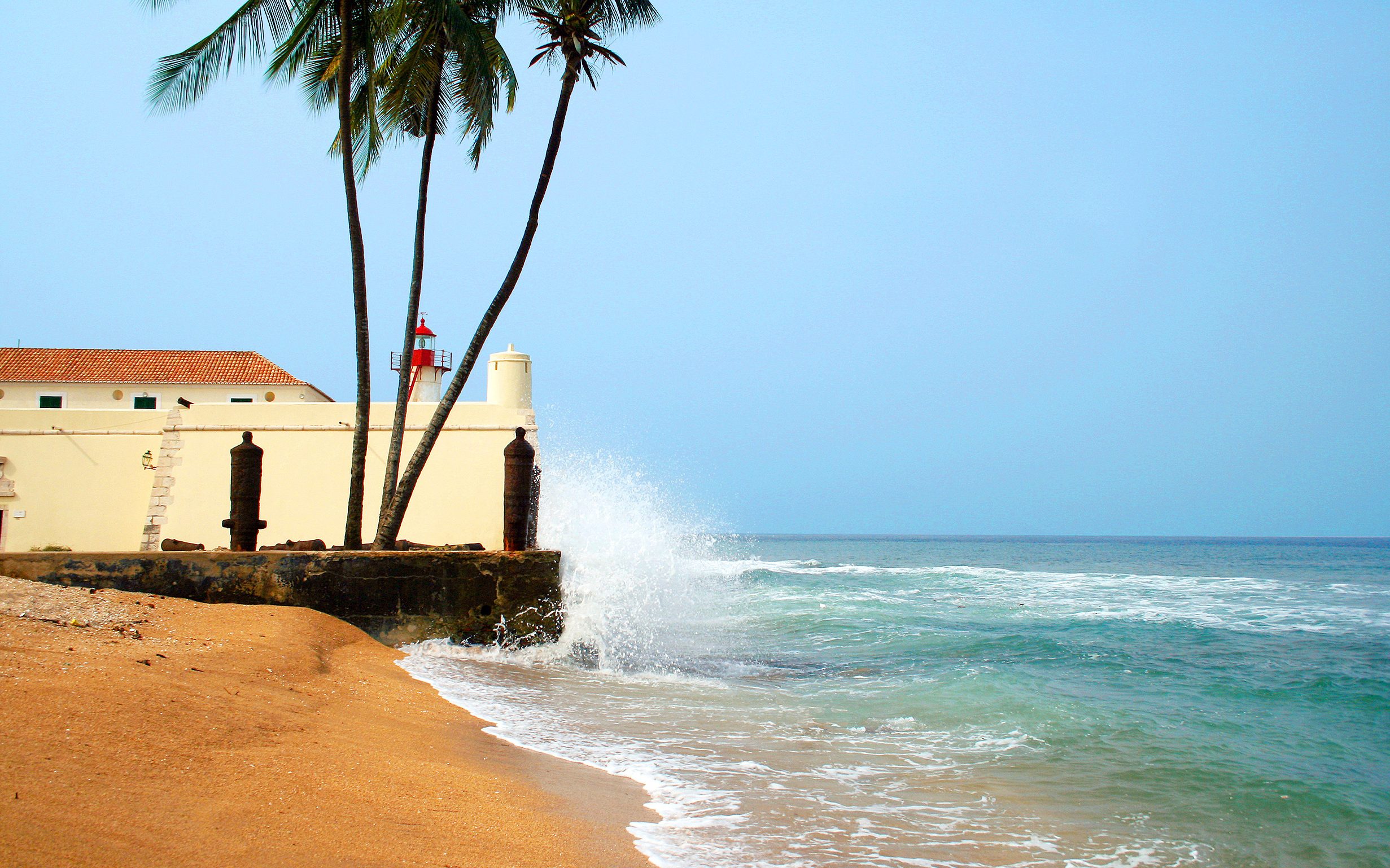 Establishing a presence
Not long after Foreign Minister Botelho returned to São Tomé from Beijing, teams of official Chinese cooperative envoys began arriving in the capital. Welcomed by interim permanent representative Wu Yi, they have been convening at the Permanent Representation of China, a large building in the city centre that will soon house the new Chinese Embassy.
The medical team was the first to arrive on 7th January 2017, followed by teams specialising in energy, agriculture, malaria prevention, etc. More recently, officials from China's Ministry of Commerce as well as various state banks have arrived to assess the country´s needs and discuss future agreements. In the first week of March, Minister Botelho received a delegation headed by the Director General of the Department of African Affairs from the Ministry of Foreign Affairs, Ambassador Lin Songtian. A draft co‑operation agreement was put together soon thereafter. "We acted very quickly after the reestablishment of diplomatic relations. In the future, we will discuss further co‑operation in agriculture, fisheries, tourism and infrastructures with the local government," asserts Representative Wu.
Previous to the reestablishment of relations, only two or three Chinese companies had a presence established in the country. Just in the first two months of 2017, that number has already doubled, proving that there is interest in the market. The influx of Chinese companies is expected to grow even further, judging by the overwhelmingly positive feedback from visiting business delegations. "The market is not very large given its small population. Despite this, many Chinese companies have expressed an interest in this country and have very positive expectations," Representative Wu assures Macao Magazine.
More than 10 major state companies landed in São Tomé in January, among them some of the most internationally well‑known Fortune Global 500 entities, including technology conglomerate Huawei, the China Road and Bridge Company and state‑owned aerospace and defense company AVIC (Aviation Industry Corporation of China).
Companies from China's fishing industry and specialised housing construction have also visited the archipelago. "For us, the greatest potential is in agriculture, fishing and tourism. Therefore, future co‑operation between China and São Tomé and Príncipe will be more focused in these areas," says Wu. "Our government wants to advance relations and co‑operation with São Tomé very quickly. China and African countries have been developing their co‑operation very quickly, so with the reestablishment of relations here, we believe the same will happen."
São Tomé and Príncipe is the newest member of the Forum on China Africa Co‑operation (FOCAC) and will soon join the Forum for Economic and Trade Co‑operation between China and Portuguese‑speaking Countries (Forum Macao). The Macao Special Administrative Region (SAR) stands to play a particularly important role in establishing the economic link between China and São Tomé, according to interim Representative Wu. "By joining Forum Macao, São Tomé will benefit a great deal economically as well as culturally by virtue of sharing the Portuguese language with the SAR."
Breaking out onto the world scene
While São Tomé and Príncipe's official acceptance to Forum Macao is weeks away, Foreign Minister Botelho looks forward to the event with great anticipation and optimism as an "opportunity to contribute to the development" of his country. Botelho is not subtle regarding his intentions of seeking increased funding from FOCAC and Forum Macao. "With future accession, we will finally be in a position to take full advantage of all the opportunities that the Forum offers to Lusophone countries." He expects to visit both Macao and Hong Kong – "two territories that have rich histories and cultural landmarks and are highly developed international economic powerhouses" – in the near future.
For us, the greatest potential is in agriculture, fishing and tourism. Therefore, future co‑operation between China and São Tomé and Príncipe will be more focused in these areas

Wu Yi
Macao's São Tomése community has already established important links with the island nation, namely, through international exchanges and training programmes in the SAR. These opportunities can now be further leveraged. "In the new context, these exchanges and partnerships will be strengthened. Our community in Macao has a wealth of knowledge that could be very useful to our country," attests Botelho.