Meet six talented young designers from Macao who are using their skills to try and make a difference in the city.
Wherever you look, you can see design. Design of buildings, rooms, landscaped areas, roads, books, clothes and everything in between. Ever since the dawn of mankind, there's been a healthy army of designers out there working to make, well, everything that's man-made. Traditionally, a designer is a person who plans a project by preparing drawings and other materials but today it simply refers to all those skilled people who design all the things around us.
Macao has its own set of skilled designers. Some learn their trades in the city and head overseas but others stay and contribute to the development of the SAR. There are fashion designers, industrial product designers, furniture designers, interior designers and many others who are skilled with both their creative minds and hands living and working in the city. And then there are those who thrive in the digital world, such as web designers, animation designers, graphic designs and motion graphics designers.
Young people make up the next generation of skilled designers in Macao. They may be tempted to move overseas but we meet a sextet of talented young creatives who are dedicated to the city and want to contribute to it over the coming years. Meet six of the most creative young design minds in Macao.
The illustrator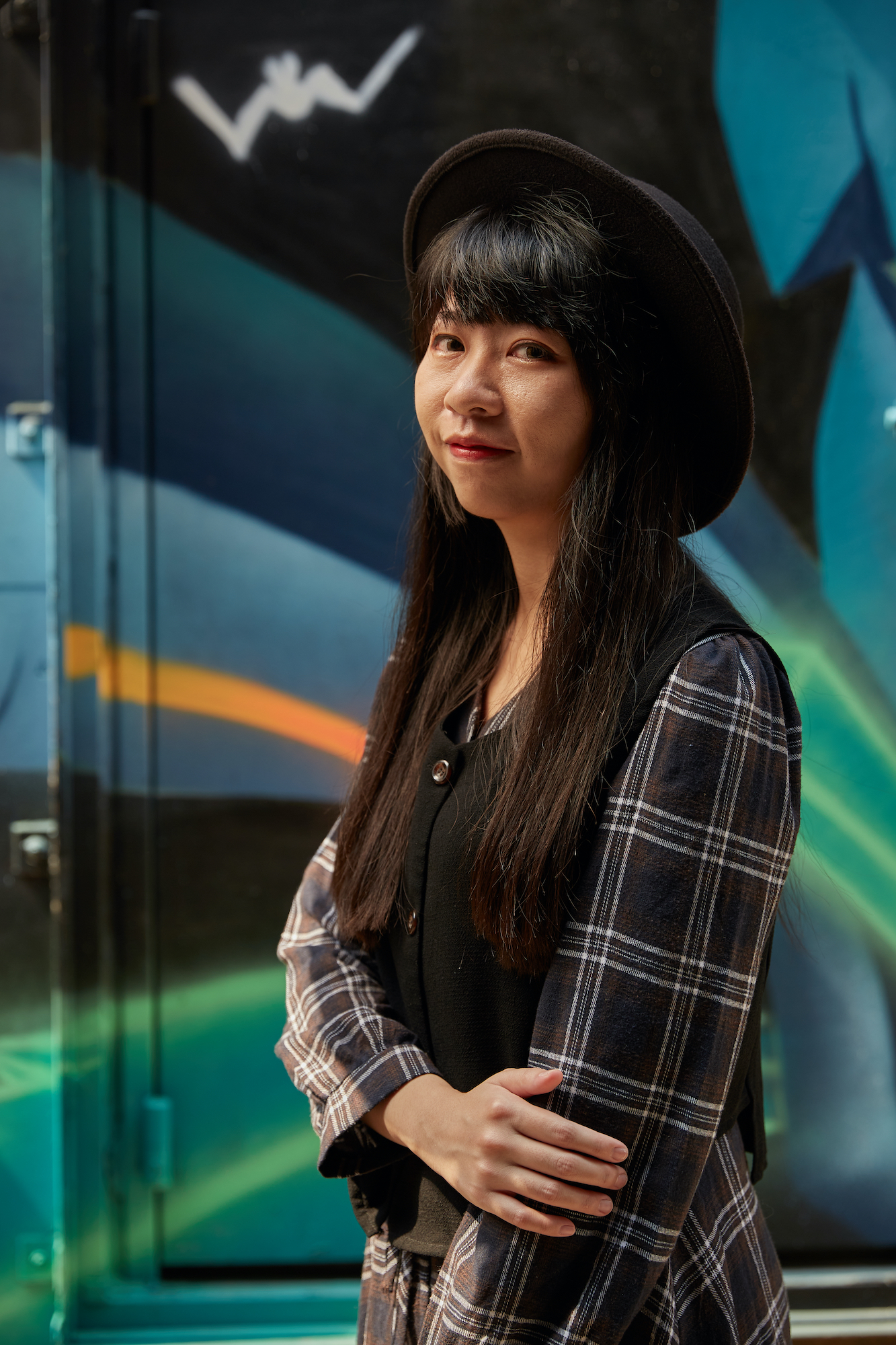 Be under no illusion – an illustrator is a designer. This is someone who designs pictures for books, magazines, advertisements and other media through the art of drawing. And Tramy Lui is one of the best young illustrators in Macao. The 29-year-old established Tick Design – a firm that creates 'inspiring visual experiences and one-of-a-kind designs' for clients from all sorts of industries – with her sister, Katy Lui, in 2015. But Tramy Lui's interest in art and design began much earlier when she was in high school. She says that back then she 'tried her own creations and activities' using only a pen and paper at first. Step by step, however, she shifted from using the pen to using watercolours and then to using digital boards, which are electronic alternatives to black and whiteboards, displaying live drawing that can interact with technology.
Lui learned many illustration skills as a child in her own spare time, both while she was at high school and when she attended Pooi To Middle School in the heart of Macao, which she graduated from in 2011. She then attended the Macao Polytechnic Institute (IPM) until 2015, attaining a degree in advertising and graphic design. "At the age of 20," she says, "I joined Louis Vuitton in Macao and became the first painter in the Macao district, which meant I would make customised designs for clients and then paint those designs on Louis Vuitton clothes. I like the freshness of taking on new challenges. Each design and illustration project has different requirements. My designs are never repeated, making them unique."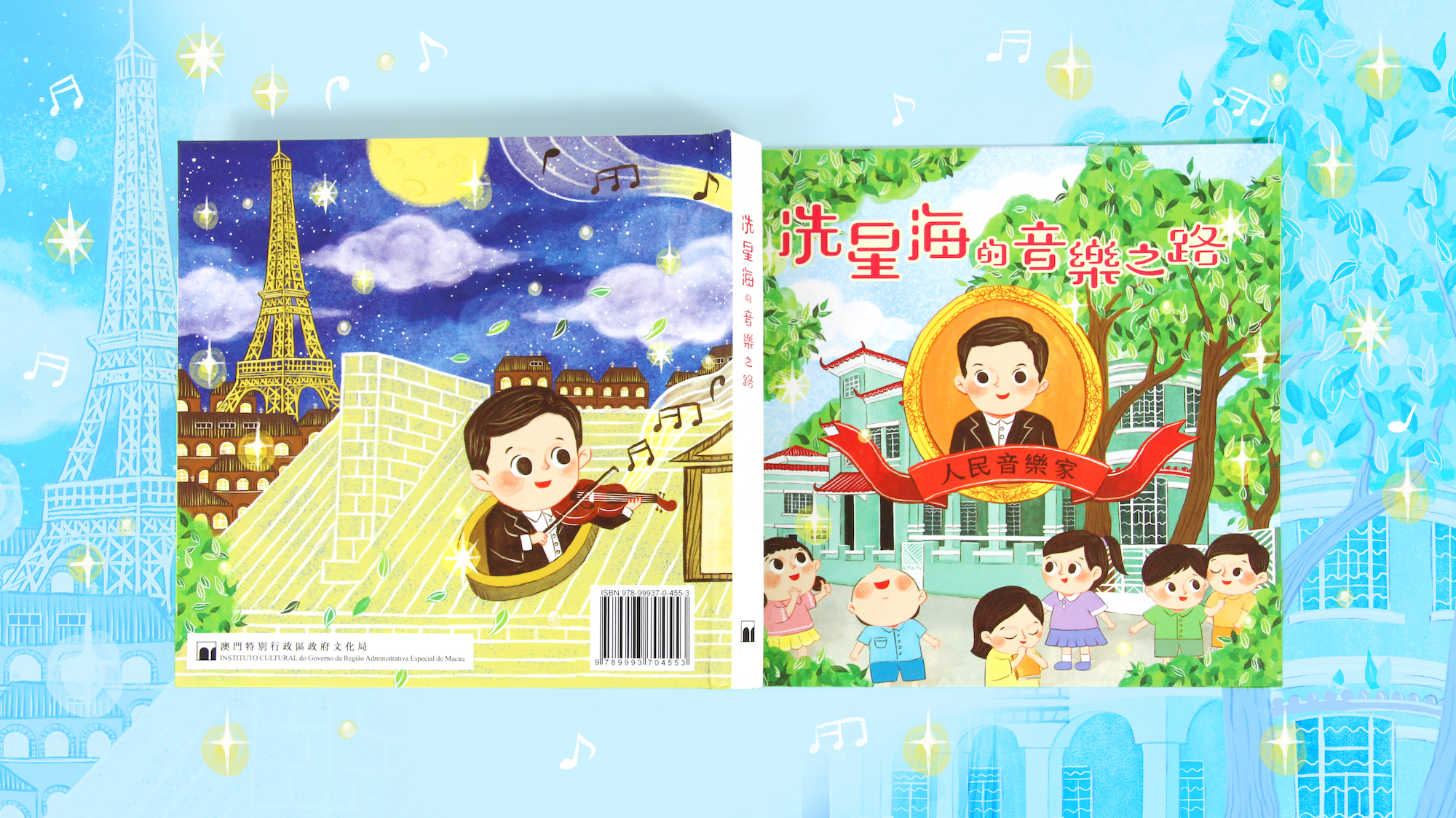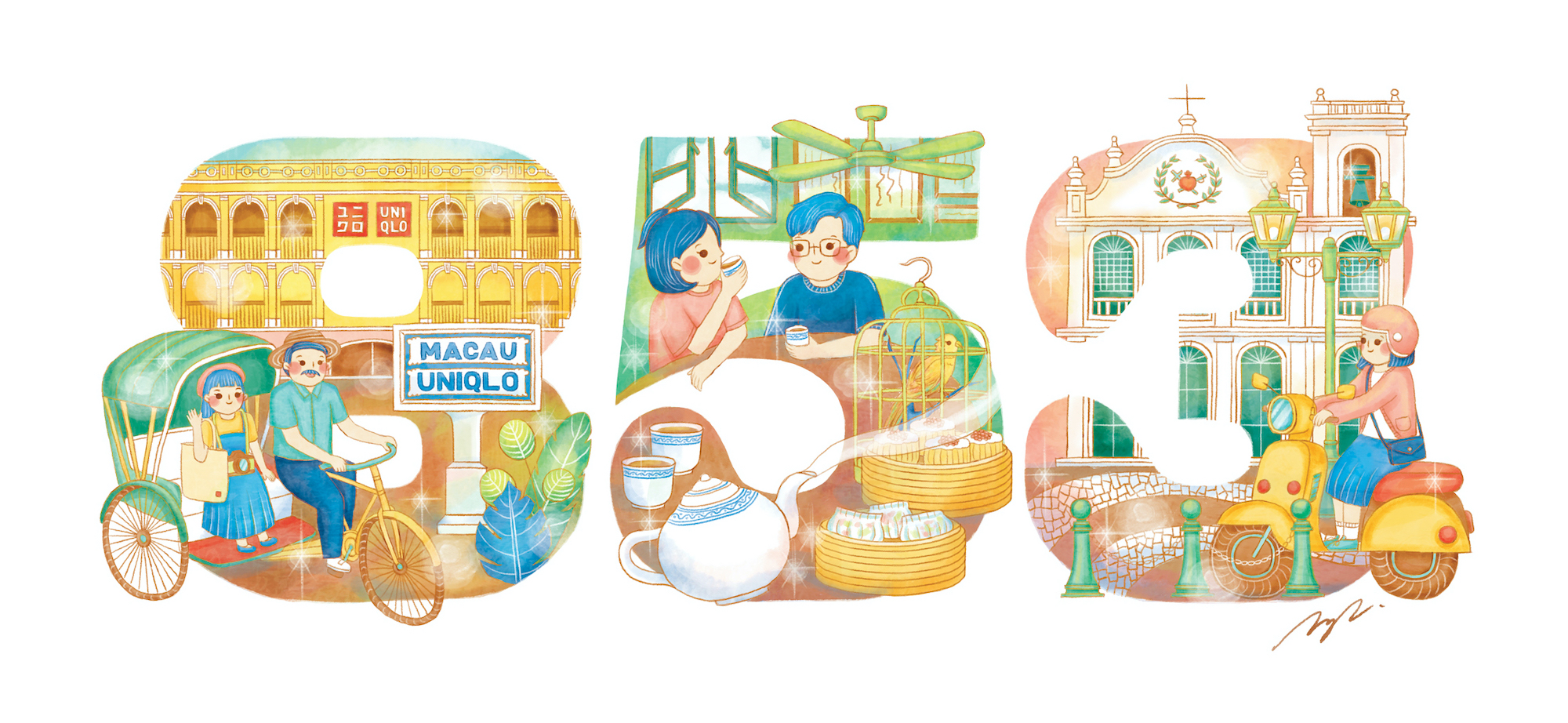 Being an illustrator is not an easy job. It's highly skilled and time-consuming. Lui admits it can be 'difficult' but she also says that keeping her customers happy is a positive experience. "It is common to work overtime every day," she says, "and it's hard to plan a vacation or take days off. But I believe that all the effort means that I create amazing works of art. The most important thing is the sense of accomplishment I get when I help our customers solve their difficulties." Lui's inspiration and favourite artist is Alphonse Mucha, who was a Czech painter, illustrator and graphic artist in the late 19th and early 20th centuries. He was celebrated for his paintings of women and theatrical scenery. "I like his gorgeous compositions," says Lui, "and the beautiful physical depiction of the characters he painted."
"The design industry in Macao is getting better and better," says Lui. "I recently participated in several illustration projects with international brands. I am very happy that more people and organisations all the time enjoy working with illustrators in Macao. Many local companies have realised the importance of design, which can add value to their companies. The Macao government also has different funding projects to promote the development of the cultural and creative industries."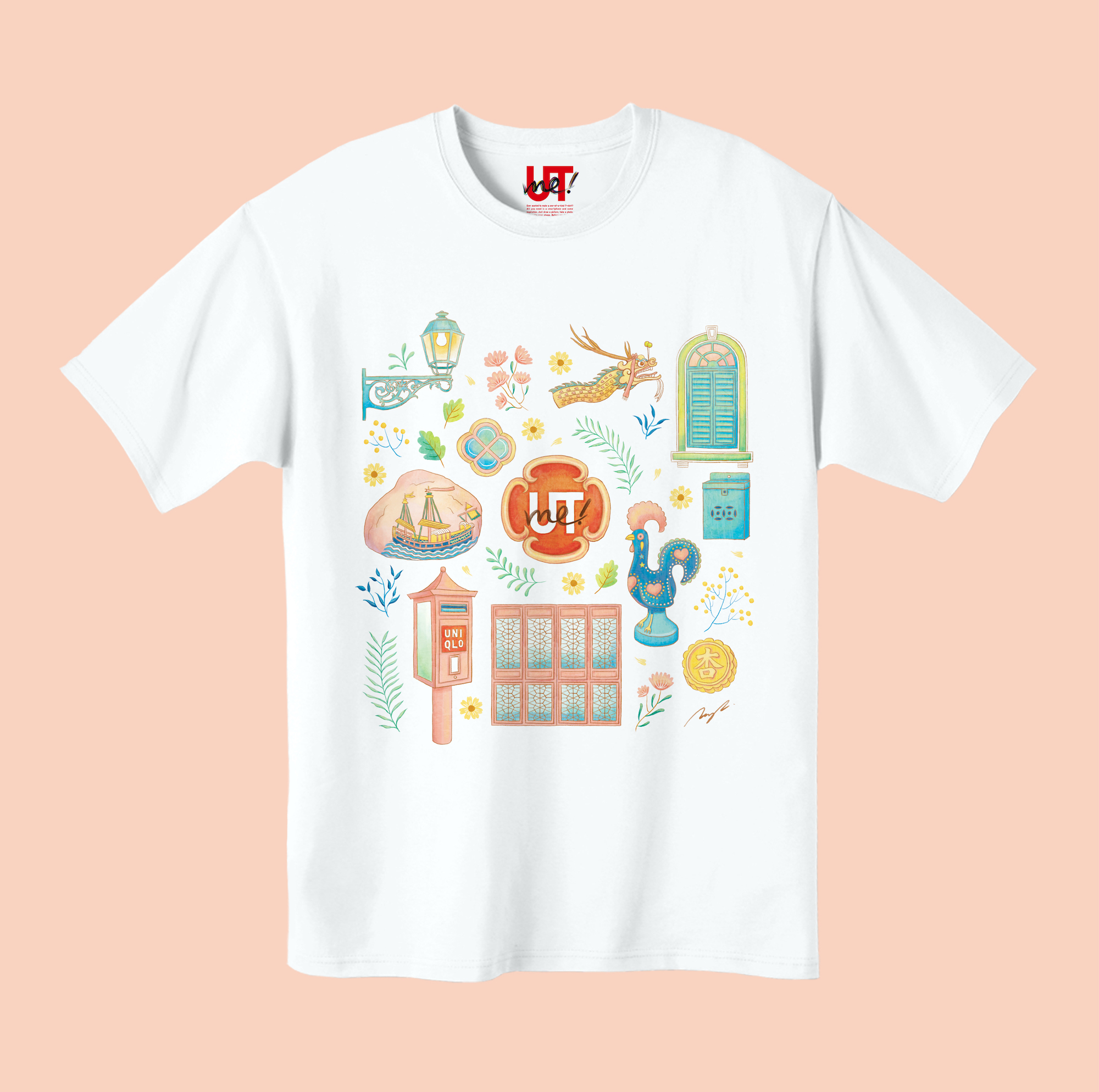 For Lui, the key is to 'appreciate everything, regret nothing'. She says: "I live by this motto as it gives me the motivation to make different decisions. There will be exhausting moments in the illustration process when you just want to give up. But I always remind myself of the reasons why I started to design in the first place. And then I finish the job to the best of my creative ability."
The design industry in Macao is getting better and better.

Tramy Lui
The graphic designer
Another talented young designer in the city is the co-founder of design studio Untitled Macao, Au Chon Hin. The 30-year-old graphic designer established the firm with a colleague in 2017 and since then, the studio has scooped 30 awards in regional and international design competitions. Hin studied at the Macao Polytechnic Institute, graduating in 2014. "I have been very passionate about design since I was in middle school," he recalls. "After middle school, I went to Beijing, Shenzhen, Guangzhou and other places to participate in competitions while I was still studying at the IPM."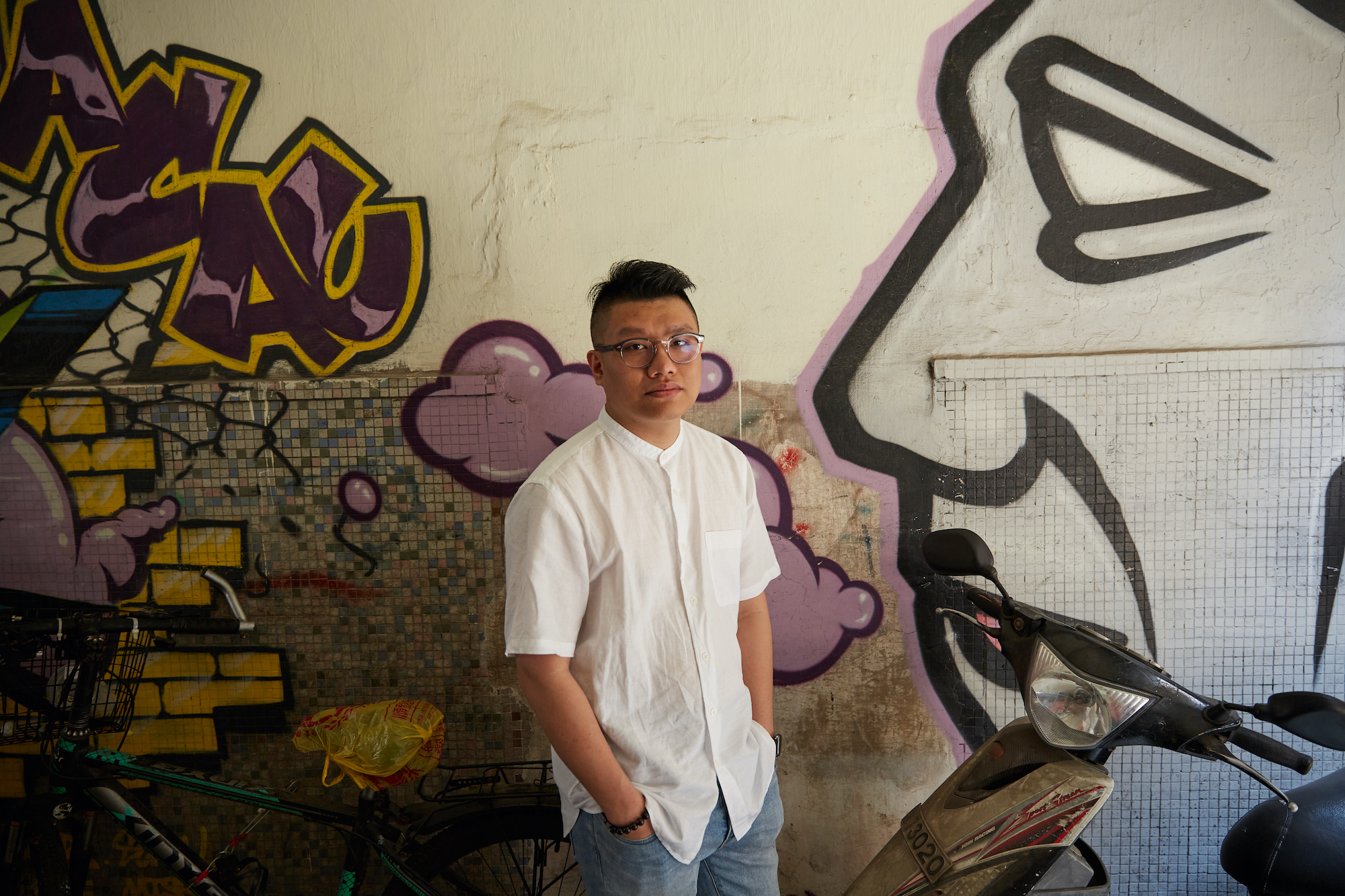 Hin has been working in the design industry for nearly eight years now, originally working jobs in both large and small design firms in Macao before going out on his own, but he acknowledges that 'there are still many things to learn'. "When I first started working as a part-timer or an intern, it gave me a sense of security because the things I was responsible for were limited – but at the same time, the things I learned were also limited. My current job is completely the opposite."
Hin says that he takes pride in the fact that he has work shown all over Macao, in the city's streets and alleyways. He often designs advertisements and posters for events, with many of these ending up on the city's walls. "There are pros and cons to starting a business," he says. "I have now been exposed to things in different fields besides design. And although the design process can be frustrating once you actually run a design business, the sense of accomplishment when a project is done can be sweet. Any problems along the way only serve to motivate me further to produce the best design work possible."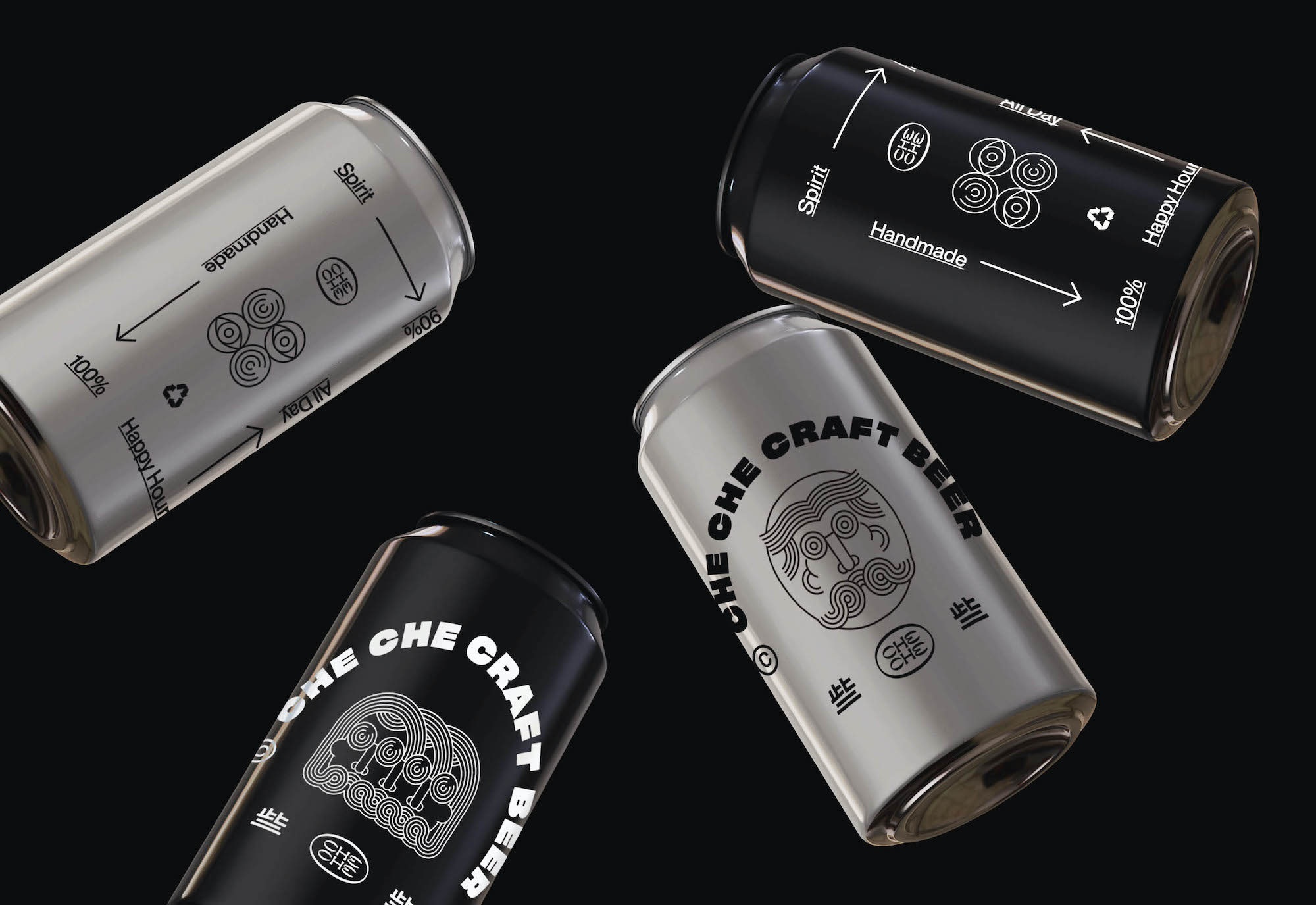 In a world that is rapidly shifting from manual to digital work, Hin says that a designer's creative mind is still his or her sharpest tool. "In this era, when technology is becoming more developed, the mind of a designer is still the most valuable tool. We can't rely on the idea that technology will always solve our design problems. We should always consider our own creativity as our strongest tool before we set out to change the world."
Hin has travelled the globe and won many design awards for his work but he's also missed out on many too. "Failure can take us to the next stage," he says. "When we fail, we must pick ourselves up, try different ideas and fields, understand ourselves and our industry and then move on with confidence, learning from our mistakes. Our past and our future won't regret it."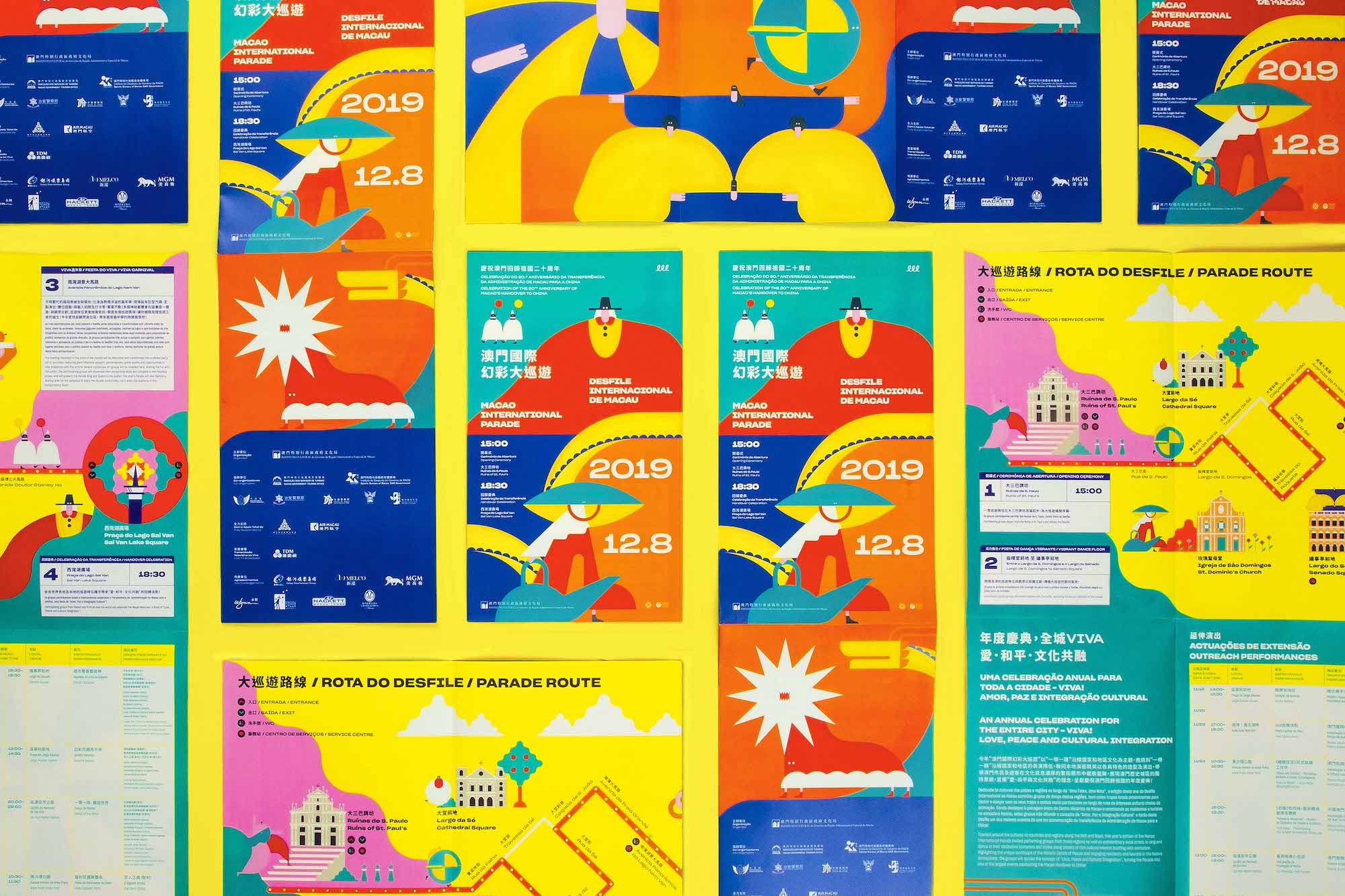 The stage designer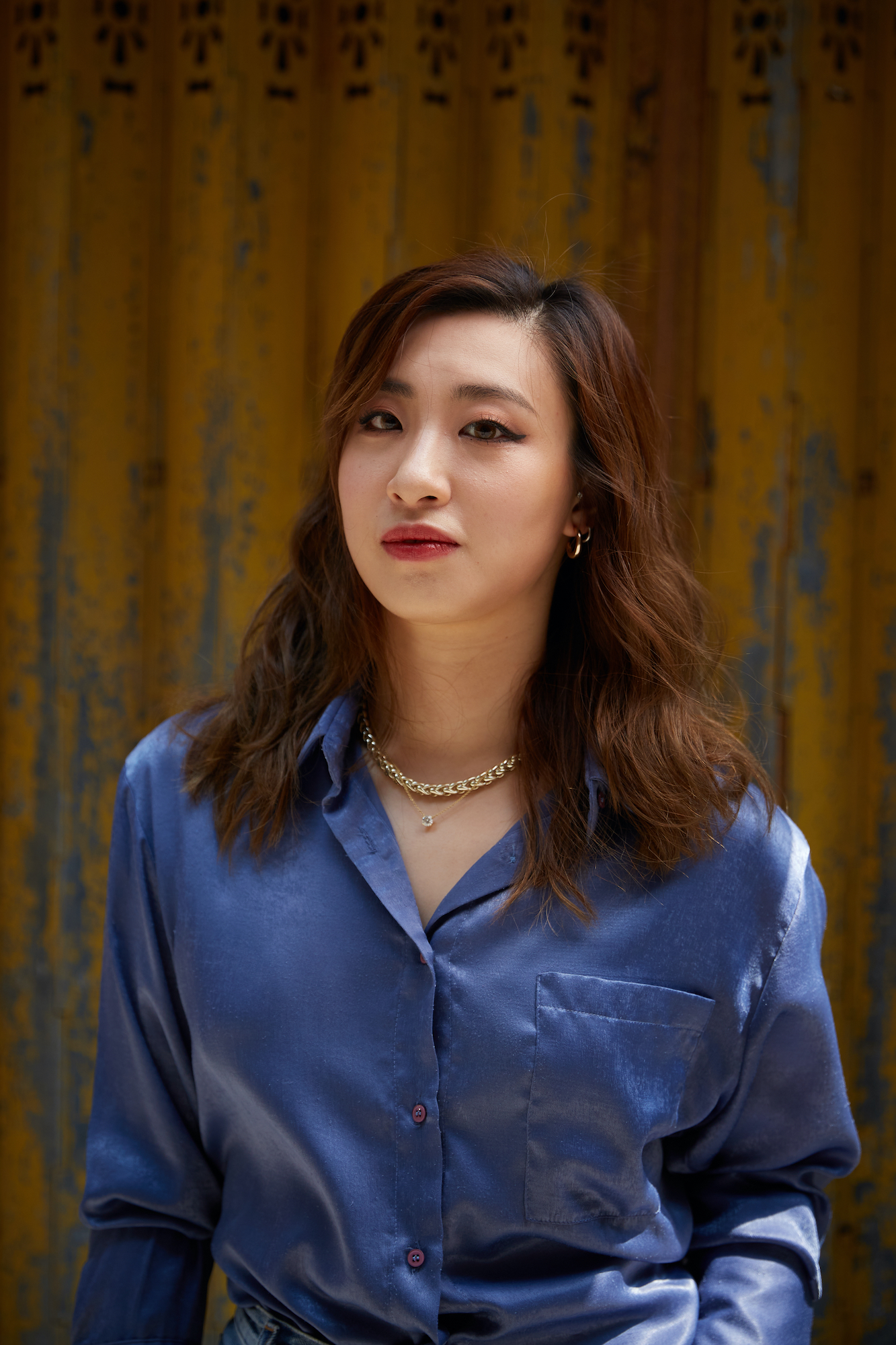 A stage designer has the ability to turn an empty stage into an exquisite feast for the eyes. Vivian Lu is one of the best in Macao. For the past eight years, the 29-year-old has been building incredible stages in the city's theatres. Lu was actually born in Hong Kong and moved to Macao a year later. She graduated from the School of the Nations, a Bahá'í-inspired school, in 2009 before moving to the UK to further her studies in art and design. There, she spent a year on an art and design foundation course at the Chelsea College of Arts in London before spending three years at one of London's most famous art schools, Central Saint Martins. She graduated from there in 2014 and returned to Macao.
During those years of study, Lu's skills and enthusiasm for design grew. Since 2014, she has worked in a number of theatre design roles across Macao and has picked up many more skills and far more experience. As a stage designer – which is basically the person who designs the stage for a production, as well as deciding on costumes and props too – and an expert in spatial design, she now has two major roles. Firstly, she owns her own company called Vivian Lu Design Studio Limited, in which she works as a stage design freelancer. Secondly, she also runs an event experience agency with her best friend, Alex Choi Teixeira, called We Create International. Together, the women design a range of events in Macao and beyond. "We work in different fields," says Lu. "I do most of the spatial and concept designing and she's more into creating the event and the experience for our clients. Most of the clientele we work with are corporate-based, such as real estate firms and banks."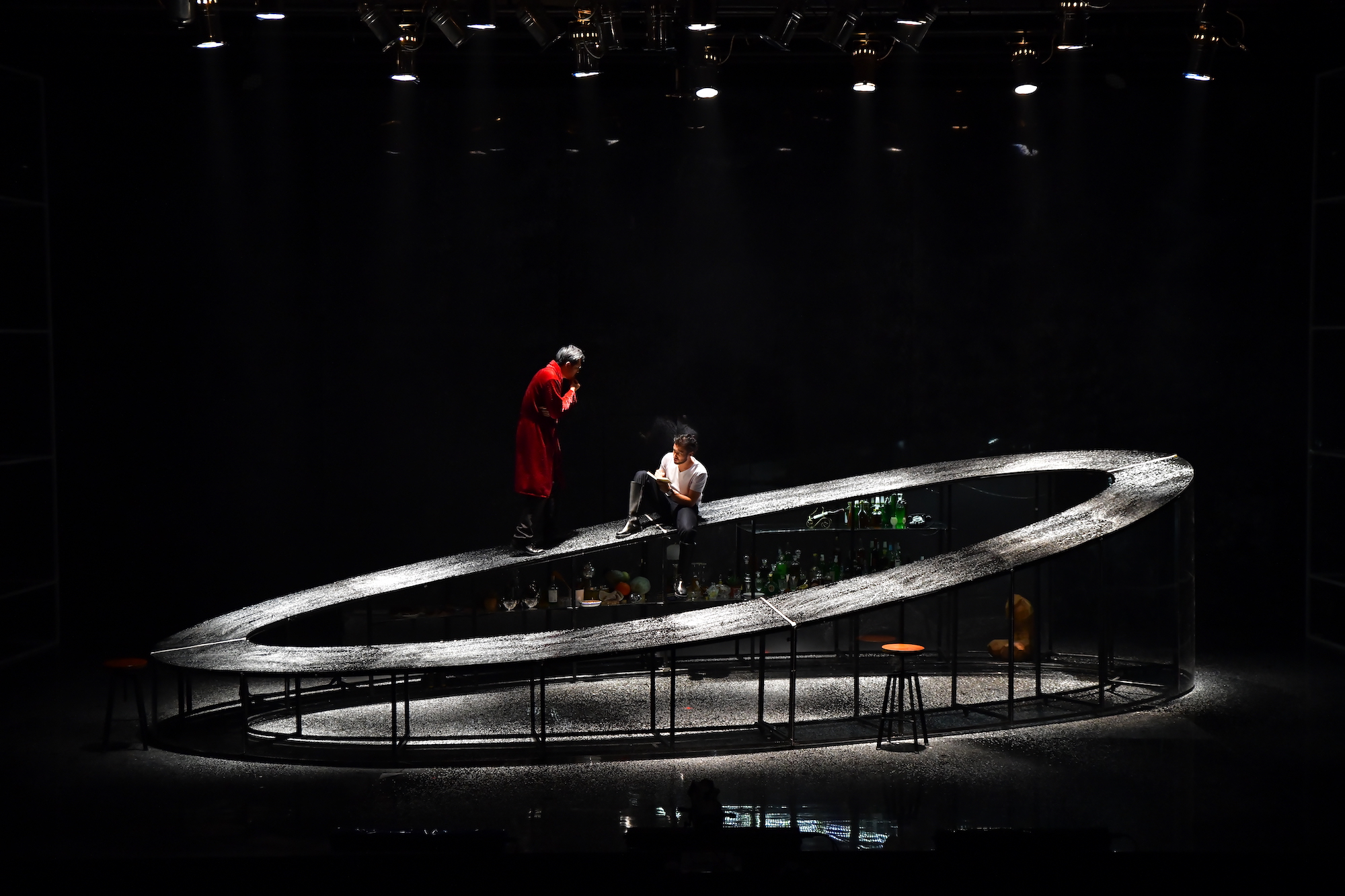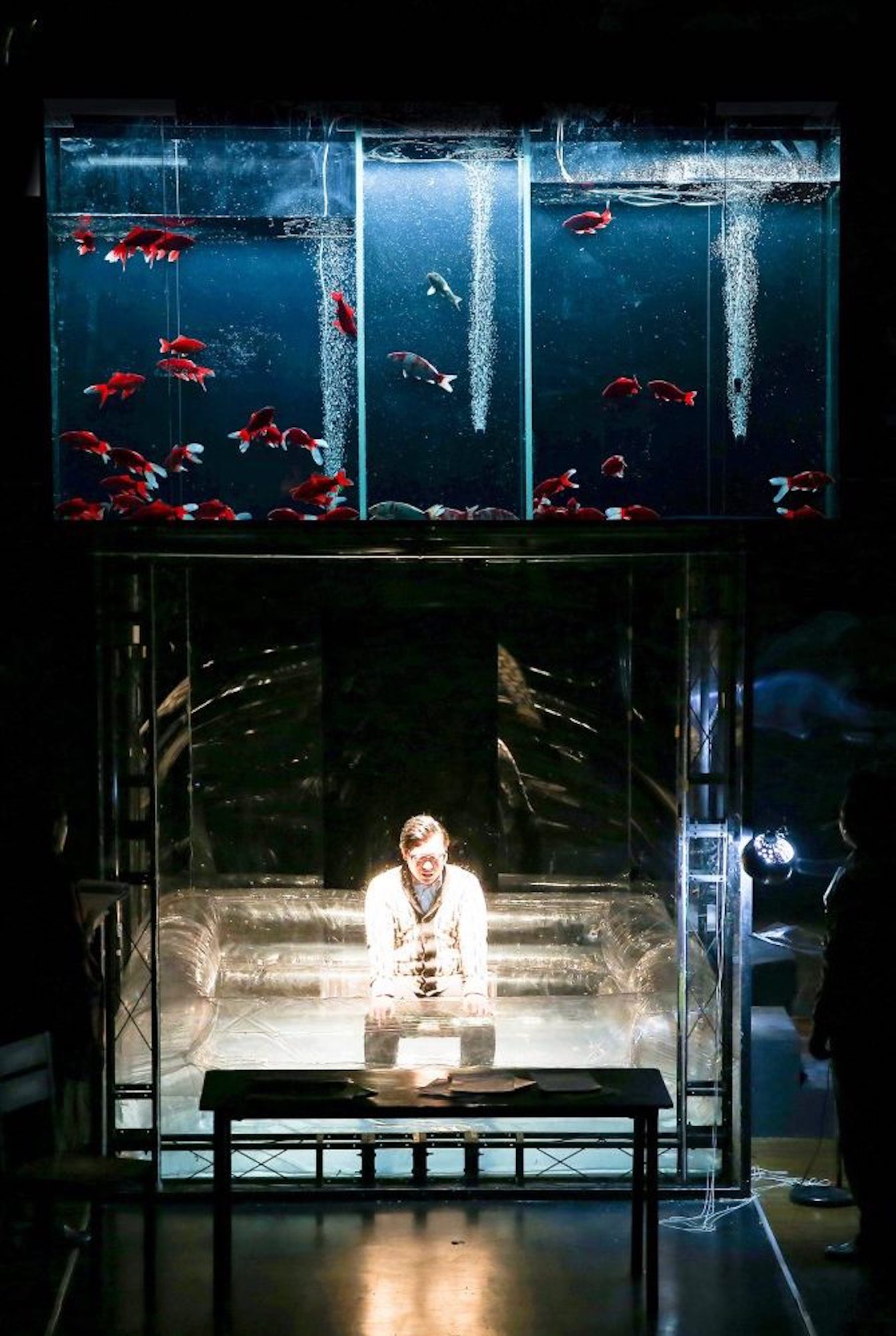 Lu, who is also currently studying online for a master's degree in visual and experiential design with the Berlin-based University of Europe for Applied Sciences, says she loves being a designer and she loves stage design. She has designed stages for more than 60 shows over the past five years, in Macao, Portugal, Hong Kong, Shanghai, Singapore and London. Highlights include designing for the International Youth Music Festival 2019 in Macao, the Neverland fashion show in London and 'Absinthe', a play that covered themes of physics, matter and psychology in Shanghai. She says that the role of a stage designer is 'all about conveying a message to the audience'. "I like what I do because I get to communicate with people, visually and through sounds," she says. She cites her mother as one of her big influences in life, saying she is 'hard working, smart and inspirational', working her way up 'from a really poor family background'.
Another major influence for Lu is Esmeralda 'Es' Devlin, a London-based artist and stage designer who's done it all over the years, including designing the closing ceremony for the 2012 London Olympics. "She has inspired me," says Lu. "Her style is so clean and her work is so bold. I have learned a lot from her stage design work. In fact, one of my ambitions is to do something as amazing as she did for the London Olympics at the 2022 Winter Olympics in Beijing." Lu – who won a Design For Asia (DFA) award in Hong Kong in 2019 for her excellent stage designs – is certainly ambitious, then. "If we're not given our chances then we have to create them," she says. "People sometimes complain that we don't have the chance to do this or do that in Macao. I disagree. If you think you can't achieve something, work at it and find a way. With that sort of mindset, you will always dig out a chance to achieve your dreams."
The product designer
Macao is everything to Josephine Lam. The 28-year-old product designer wasn't just born and partially raised in the city but her entire career goal is to create products that symbolise the SAR. She actually lived in Vancouver, Canada, between the ages of two and 12 years old before returning to Macao and graduating from The International School of Macao (TIS) in 2010. She then went back to Canada and graduated from the Ontario College of Art and Design (OCAD)University in Toronto with a degree in graphic design in 2015 before coming home to Macao, where she's been ever since.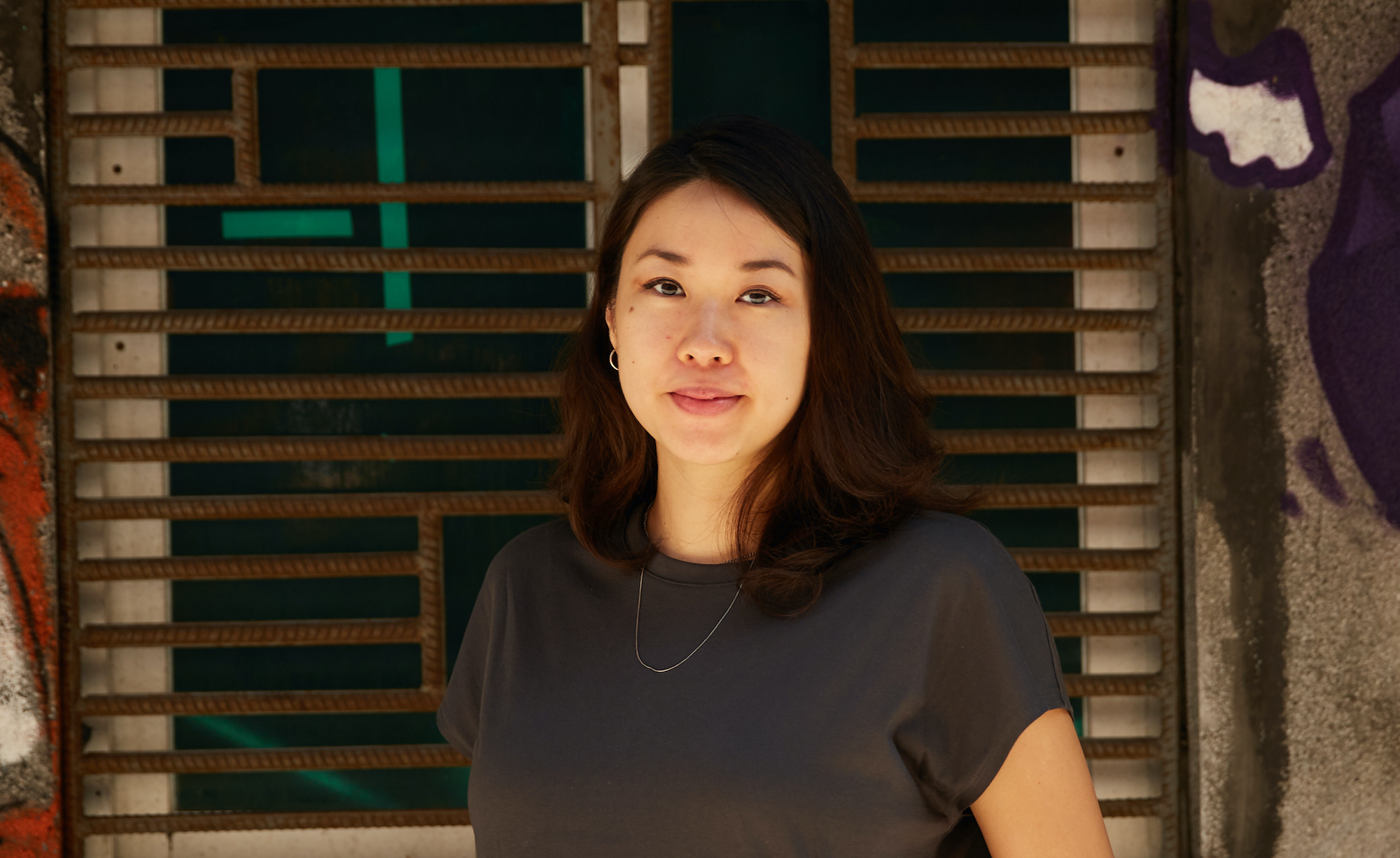 Lam grew up in a family of 'hardworking business owners'. She says that her parents 'gave her the opportunity to study abroad and inspired her to find her own path to happiness'. And that path led her to co-founding two Macao-based design businesses with her husband, Miguel Miranda, in 2015. Loving Macau is a cool street culture brand that uses Macao motifs like the lotus flower to create anything from T-shirts and accessories to souvenirs. Womb Studio is a graphic design and production studio. "Loving Macau is a leader in the Macao cultural gifts sector and a staple of Macao culture," says Lam. "Our aim is to showcase our work through creative-yet-simple designs that can be globally appreciated." Lam adds that she and her husband have 'provided apparel design and merchandise' for places like The Venetian Macao, The Parisian Macao, the University of Macau and the Keith Haring Maze which was at The Venetian Macao in 2018.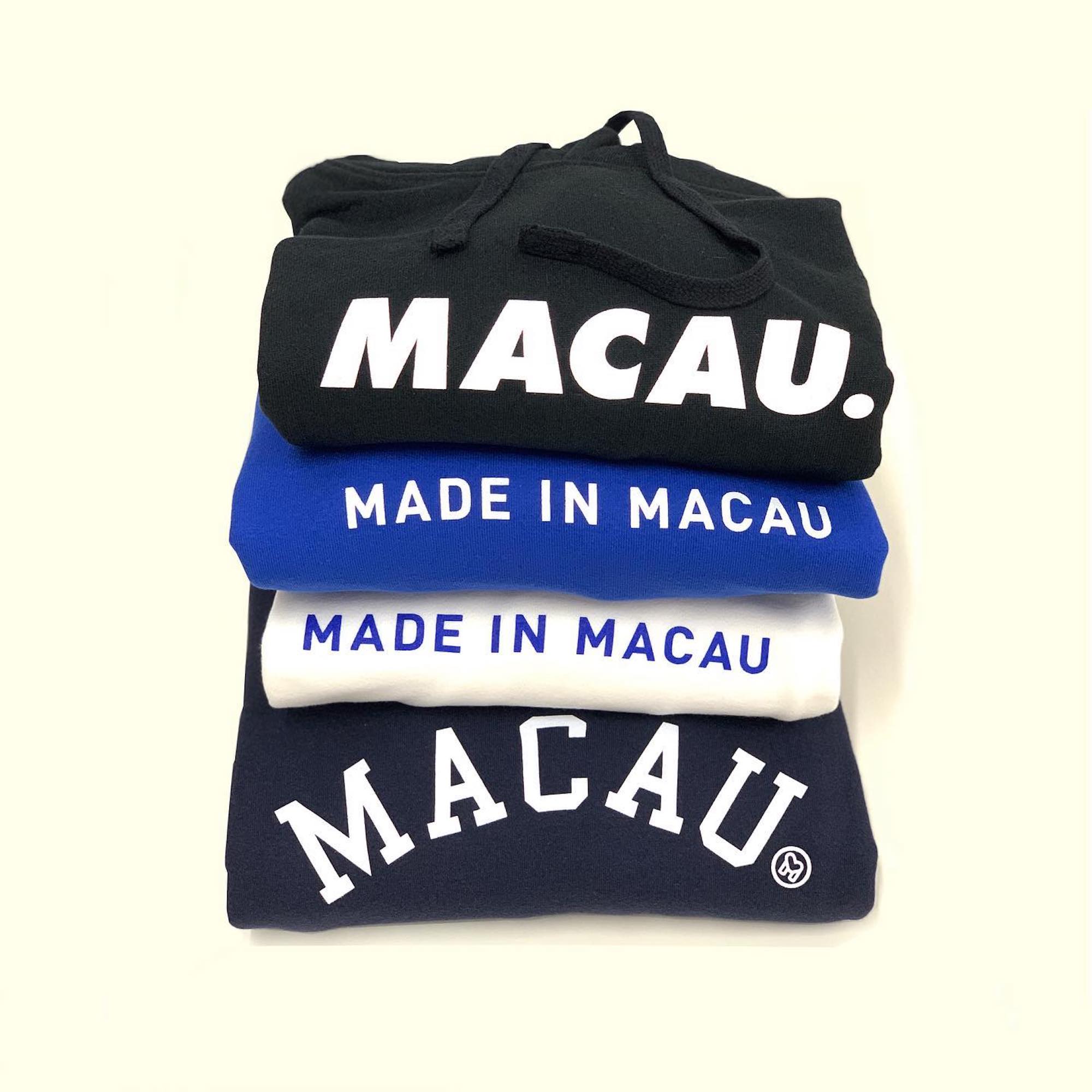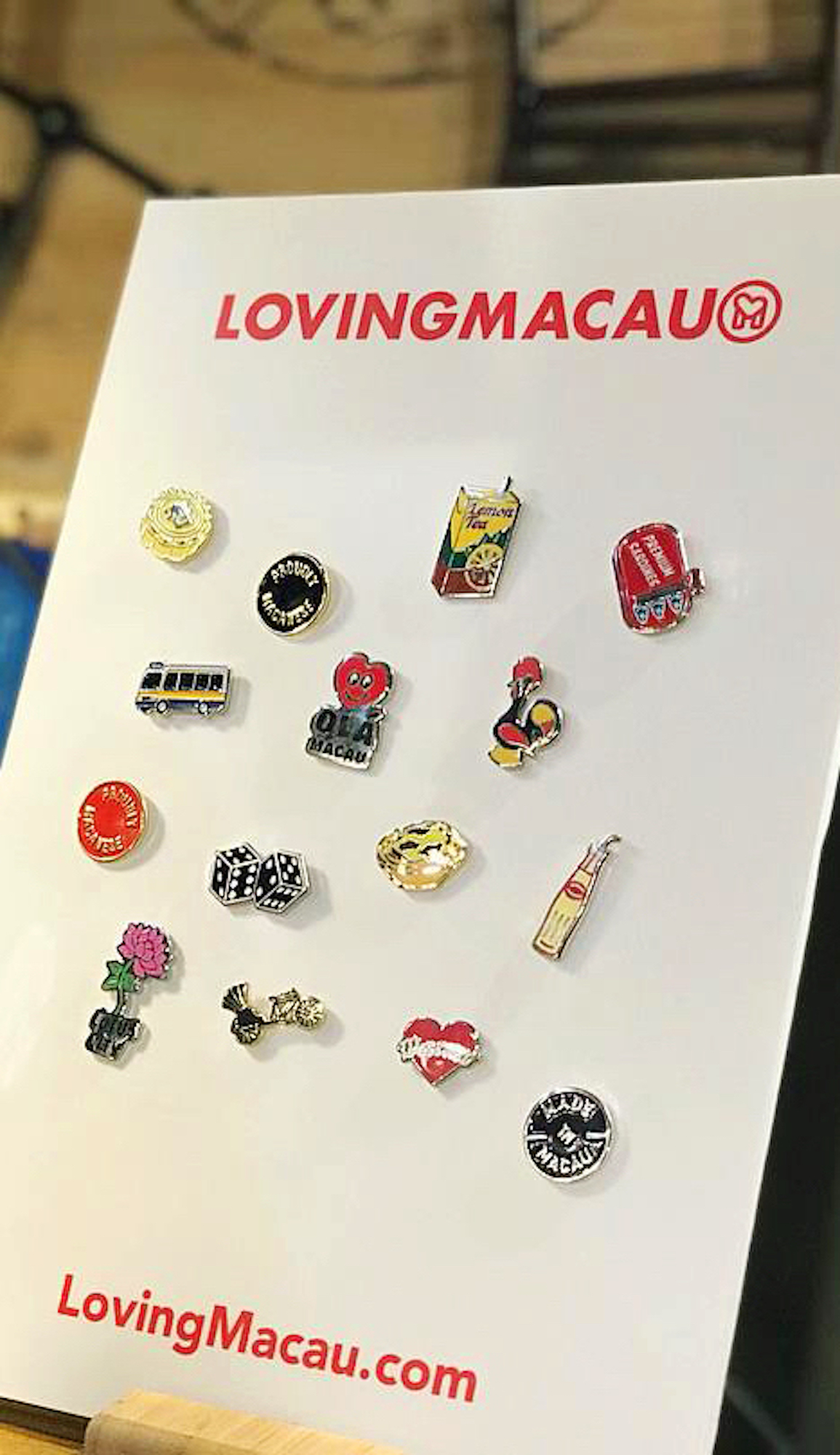 It's no surprise that Lam became a product designer. She says that when she was a child, she always 'gravitated towards arts, painting and illustration'. "I appreciate the freedom my parents gave me to choose a career they were not fully confident in," she says, "but they trusted me to do something meaningful. I would like to set an example for my son – who will be born soon – so he can find his passion one day and enjoy every moment of it." Lam also says that her husband is wonderfully supportive. "My husband is my great mentor in life," she says. "He has been an essential part of my journey, both individually and professionally. He gives me guidance, motivation and emotional support, and he's helped us both reach so many goals in our businesses by using his vast experience."
Lam notes that there's a strong design industry in Macao but there's 'room for development' when it comes to design businesses creating effective brand images for themselves. She says: "I believe that more businesses in Macao are becoming interested in renovating their brand identity to attract more consumers and thus build a stronger image in order to stand out from their competitors." Lam also urges other young designers to adopt the same motto that she does. She lives by the motto of 'KISS', which stands for Keep It Simple Stupid, a design principle noted by the US Navy in the 1960s as it focuses on never overcomplicating your work. "Being concise has helped me to achieve a clearer mind, reduce any miscommunication and, simply, become more productive."
The interior designer
As a child, Widy Leong would look at a room or interior space and just imagine what she could make it look like. When she got older, she stopped imagining and began to do it for real. The 25-year-old was born and raised in Macao but she moved to Manchester in the UK in 2011 to learn more about her passion. She graduated from Manchester Metropolitan University in 2019 with a degree in interior design before returning to her hometown to be close to her family and because she firmly believes that Macao has a strong interior design industry. She says she's keen to make a name for herself as an interior designer in the city. She now works at Artist Design, an interior design studio near Fisherman's Wharf.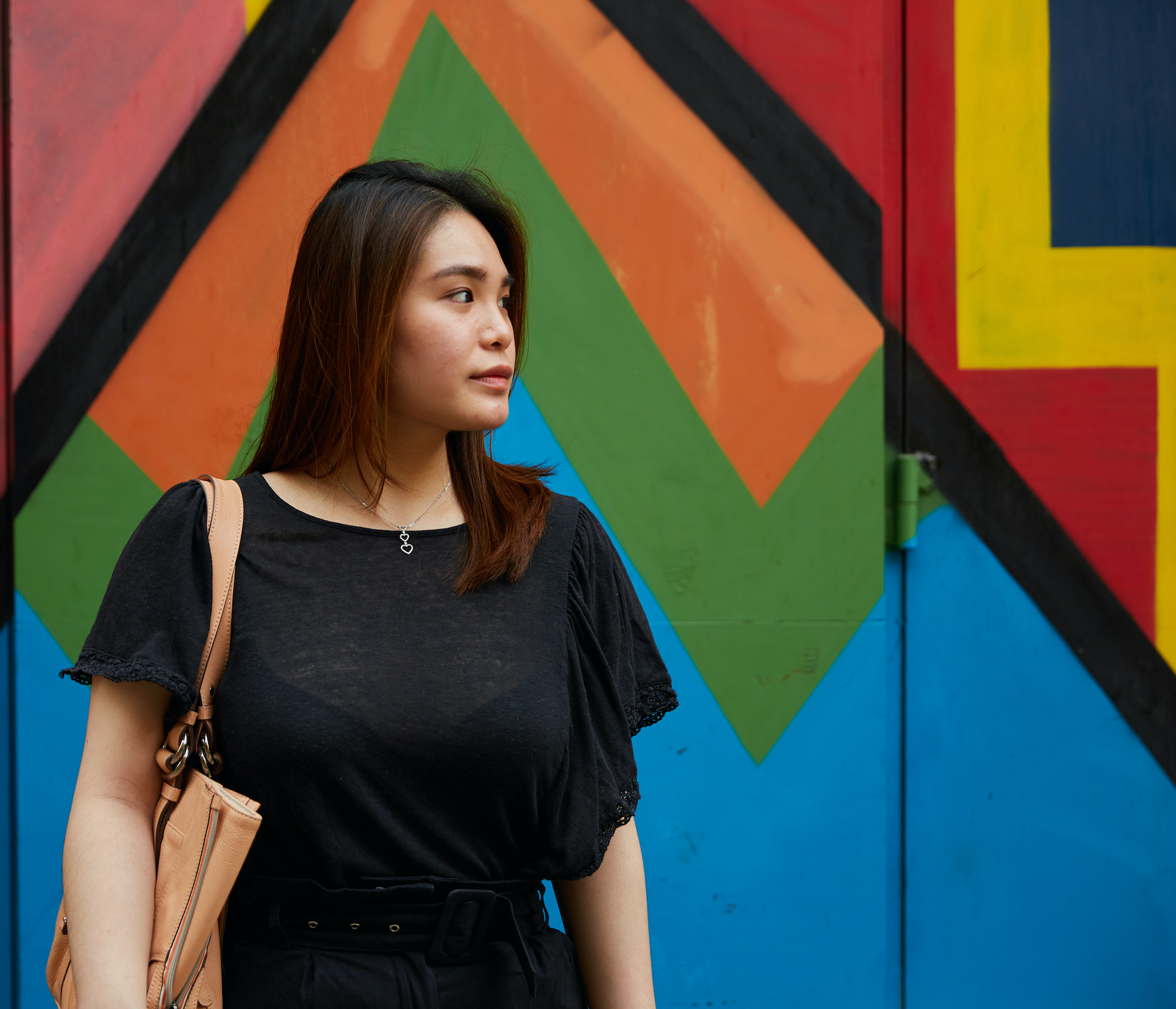 Leong's interest in interior design began when she was much younger and 'had a conversation' with her family. "We spoke and I realised they were running out of storage spaces at our home after they'd been shopping. I wanted to help so I asked myself 'how can I make more space within this small space?' So, I did it. I reorganised our home and created much more space without losing the look of our lovely interiors. After that, I was hooked and knew what I wanted to do with my career. And now I do that for my clients. Even if a project takes three months or more, I enjoy it. I enjoy every interior design project I undertake."
When she went to Manchester Metropolitan University's School of Art, Leong actually joined a graphic design and fine arts course at first. But soon, her passion for interior design resurfaced and she applied to transfer to the relevant degree course. But she was rejected. "I was upset," she says. "I didn't have any work that showed my interior design potential. However, I didn't let that stop me so I met with my art tutor and brought every single painting and doodle I'd ever made that was related to interior design. My tutor looked at it, drew a big smiley face on a piece of paper and then wrote 'pass'. He later said he'd accepted my transfer application because my method of showcasing my ideas was 'strange and compelling'. He told me 'a designer or artist needs their persistence to be greater than their fear of failure'. From that moment, I was going to become the best interior designer that I could be."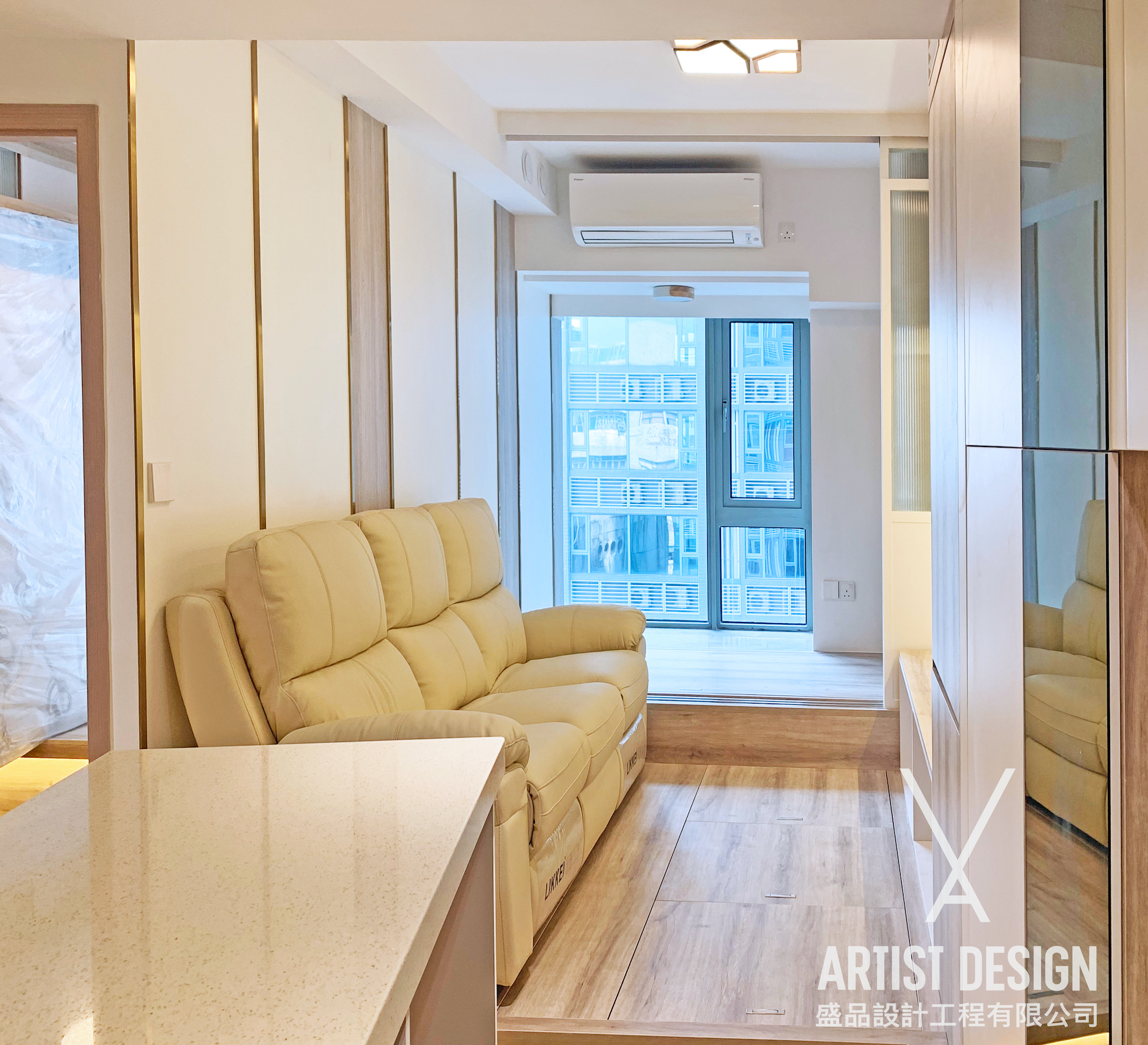 Always be competitive and see things from the other's perspective. Your designs should always reflect your personal taste and your expressions of uniqueness.

Widy Leong
Leong has worked at Artist Design for a year now. She says she's worked on 'residential and commercial interior design' projects, including the Pride Oceania high-rise building near Kun Iam Temple, the Waterfront Duet luxury residential property in Fai Chi Kei and the receptions at the two Uni-Care Dental Centres in Macao. She says she's delighted by the 'growth of many design organisations in Macao' and she also notes that the recent promotion of the Greater Bay Area has given young people in Macao 'a wider sight on our cultural values which can be used in our daily lives and professions'. And any tips for other aspiring interior designers in the city? "Always be competitive and see things from the third person's perspective. Your designs should always reflect your personal taste and your expressions of uniqueness."
The multimedia designer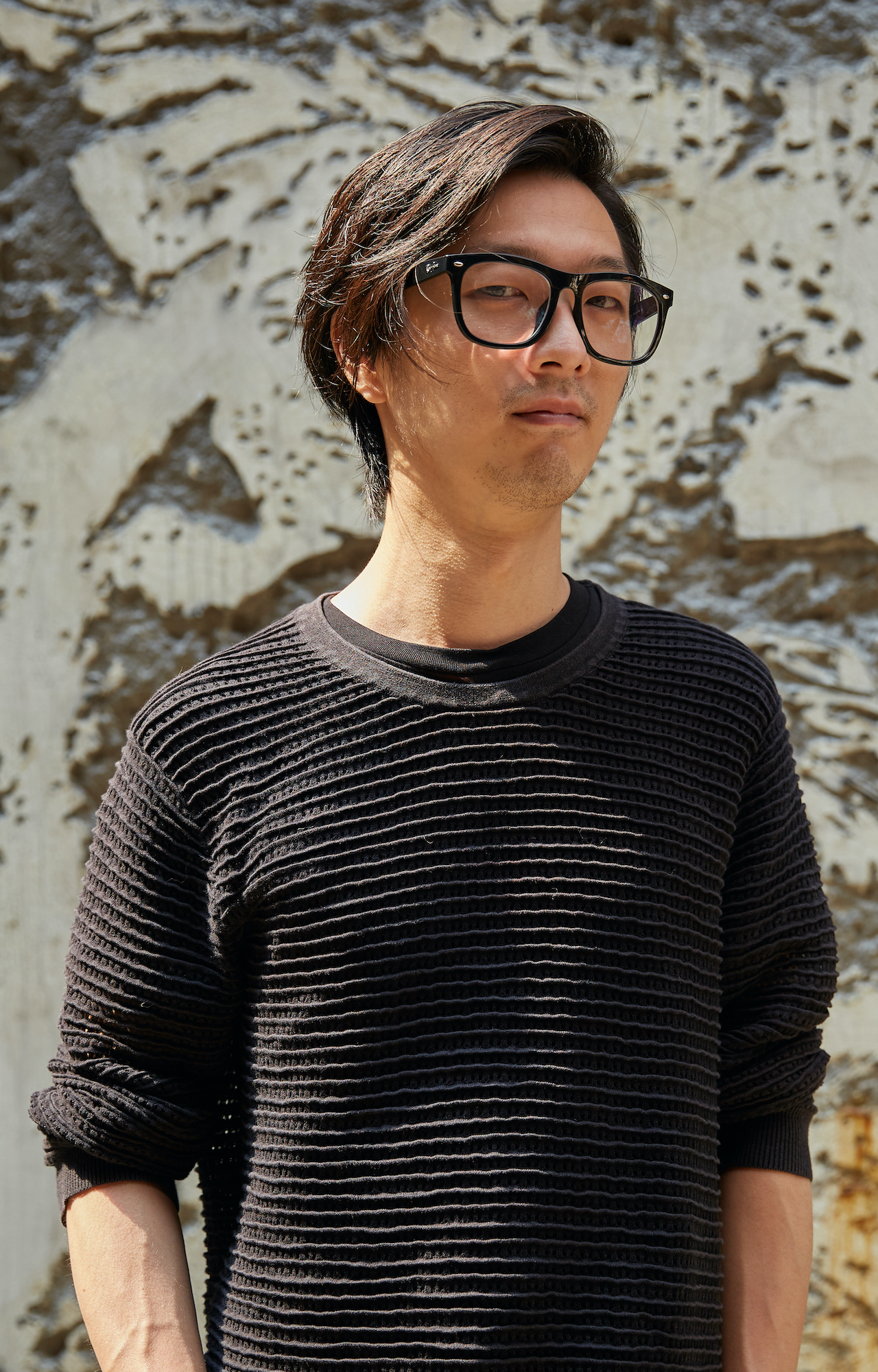 You may think a 36-year-old doesn't qualify as a youngster. But Raymond Nogueira's journey from manual to digital design work over the years is fascinating and he nevertheless still feels like a young multimedia designer as he still has so much to learn. When he was growing up in Macao, there wasn't any internet. There was little in the way of photographic or design tools on a computer for him to use. So he used handmade printing techniques when he was young; however, he's now adept at digital graphic design and even animation. It's this mixture of digital and manual that really makes Nogueira a leader in multimedia design in Macao.
Nogueira was captivated by art at a young age. He went to Yuet Wah College in his early years before graduating from the Macao Polytechnic Institute (IPM) in 2008 with a degree in graphic design. His fascination began, however, when the Hollywood blockbuster 'Titanic' came out. "I was always eager to know how all the design and graphics worked behind the scenes on TV and film," he says. "And I began to explore this when I was about 12 years old. When I saw 'Titanic,' I was really eager to know how they could make the film with so much water around. So, I watched the making of the film and I became fascinated. That movie taught me the importance of graphic and artistic design when creating a wonderful experience for the senses. From then on, I was intent on becoming a designer."


Before joining IPM, Nogueira worked at a printing output centre in Macao that created publications, posters, book leaflets and newspaper adverts. He cut his teeth learning offset printing and print techniques, however it was pretty much all done manually. "I learned all about hand-made work there," he says. "But I wanted to learn more so I joined the IPM. After that, I joined the Conde Group in Macao, which designs all sorts of products, like publications and advertisements. I did that for two years." Nogueira says he left Conde and 'one day I was walking around Macao when I saw an animation poster that simply said 'Go to Wynn', referring to the Wynn entertainment complex'. "It wasn't great," he says. "But it was simple and effective. I thought for a long time about how I would make that poster better."
Nogueira thought and thought before deciding he needed to learn and learn. He wanted to convey strong messages simply and effectively through design – plus, he also had a burning desire to learn animation design techniques. So he headed for Shanghai. "Me and my best friend moved to Shanghai to learn more about digital animation," he says. "There, I learned 3D animation and all sorts of animation effects." He joined the Institute of Digital Media Technology (IDMT) in Shanghai in 2010, returning to Macao a few years later, equipped with important animation and multimedia design skills.
In Macao, Nogueira joined Nextra Marketing and Business Consulting for a year and a half as a designer and, after that, he joined local original music producer 100 Plus Music for two years. "Before these roles," he says, "I learned projection mapping. This is where objects – which can be as big as a large building – are turned into display surfaces for video production. I actually learned the skill during a workshop series in 2013 and 2014 but I became good at it through much practice. I worked at Nextra and 100 Plus as a graphic designer in the day but I was a multimedia designer and projection mapper for local dance and theatre groups at night. This was a lot of work but it really helped me to become a better overall multimedia designer. After that, I realised that I wanted to be a freelance multimedia artist and designer. So I quit and went on a new journey."
Nogueira started his own company in 2015. Rampages Production, in short, covers all of Nogueira's skills as it specialises in projection mapping, multimedia and graphic design. It is based near Mong-Ha Fort at the Macau Design Centre (MDC) and has grown since he started it with a colleague. "I love it," he says. "I wouldn't work anywhere else. We have some clients for all sorts of multimedia design projects. We could do with more of a marketing team but otherwise, I'm really pleased by how we've grown in just six years. In fact, I'm really pleased by how much Macao's design industry has grown recently, step by step. I think we need more promotion for artistic design careers in our schools but, on the whole, it's a healthy place to be in right now." Nogueira adds that young designers always need to try. "If you don't try, you'll never know," he says. "I first learned painting, then printing in terms of making stickers, then graphic design, multimedia design and projection mapping. I kept on trying. If you have a passion, just keep trying until you get there."
And that sums up our sextet of young designers perfectly. Each one of these talents found a passion in design and then they tried and tried until they became the young successes they are today. In a world so surrounded by design, these six creatives have continually honed their art and are helping to strengthen Macao's already strong design industry in their own ways. They have stayed at home and they are working to make a better industry for all. Next time you see an illustration or a souvenir or perhaps a projection mapped on to a building, spare a thought for the minds behind the design. They shape the world we live in – and some of them were dreaming of doing this when they were young children.