Let's meet the twins just born in March, with introductions made by the IAM.
On 15 March 2020, the Seac Pai Van Park welcomed the birth of twin ring-tailed lemurs. And as a species that often gives birth to only one pup at a time, this was a rare occasion worth noting.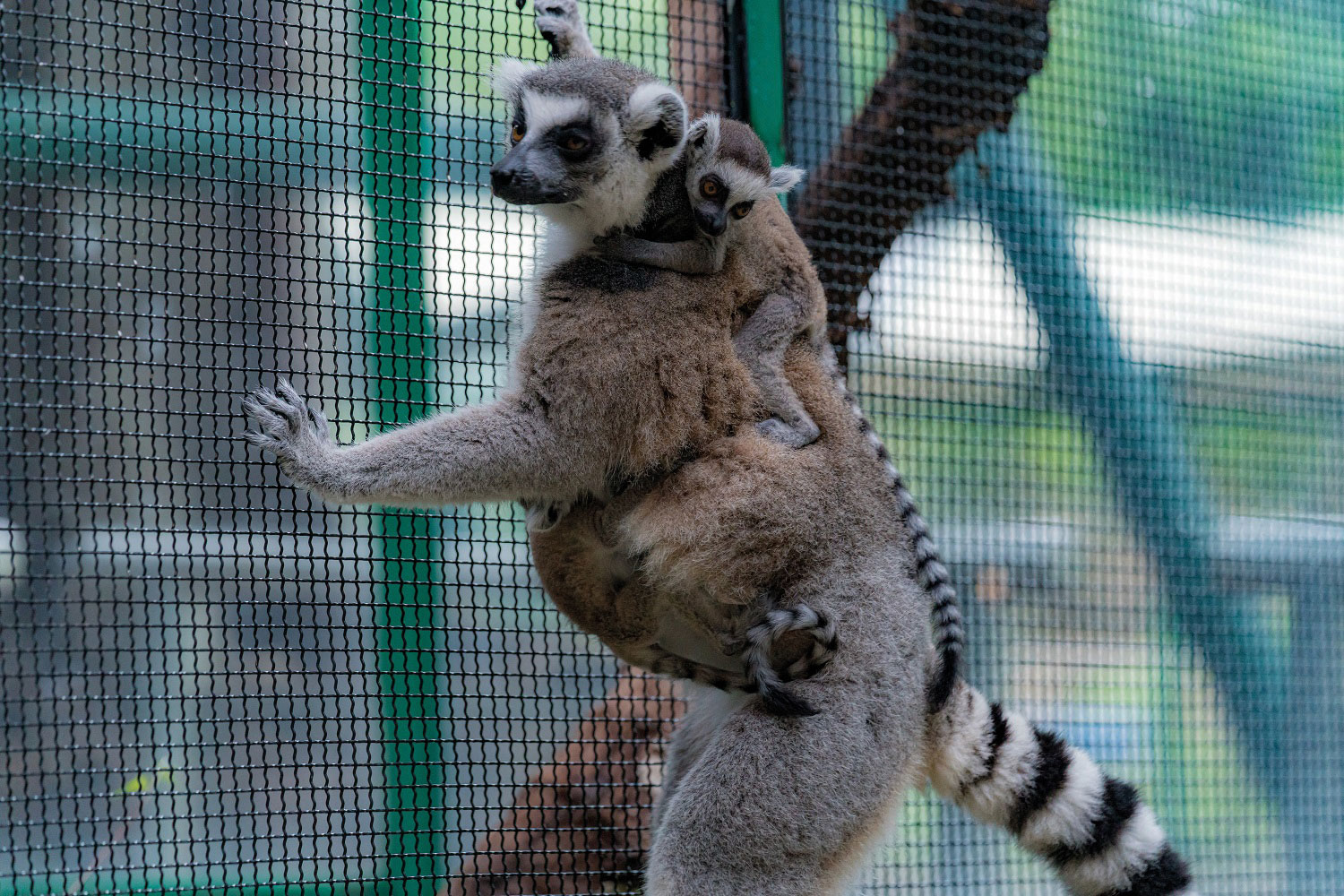 As the Municipal Affairs Bureau (IAM) has revealed, their five-year-old mother and the infants are in good health, with a special team monitoring their conditions. While very active – born with their eyes open and their bodies covered in fur – officials have said that the two baby lemurs cling to their mother's belly most of the time. The babies have also been likened to full grown ring-tailed lemur adults whose average lifespan in the wild can go up to 18 years.
Yet to be named, officials still have not determined their genders in order not to frighten the cubs. However, the IAM team is observing both lemur babies daily to get a better picture of their mental and physical conditions.
Still adjusting to their environment, it is still too early for the young ones to make their public debut. "They are still sensitive to the external environment," IAM officials say, adding that it will depend on the twin's adaptation.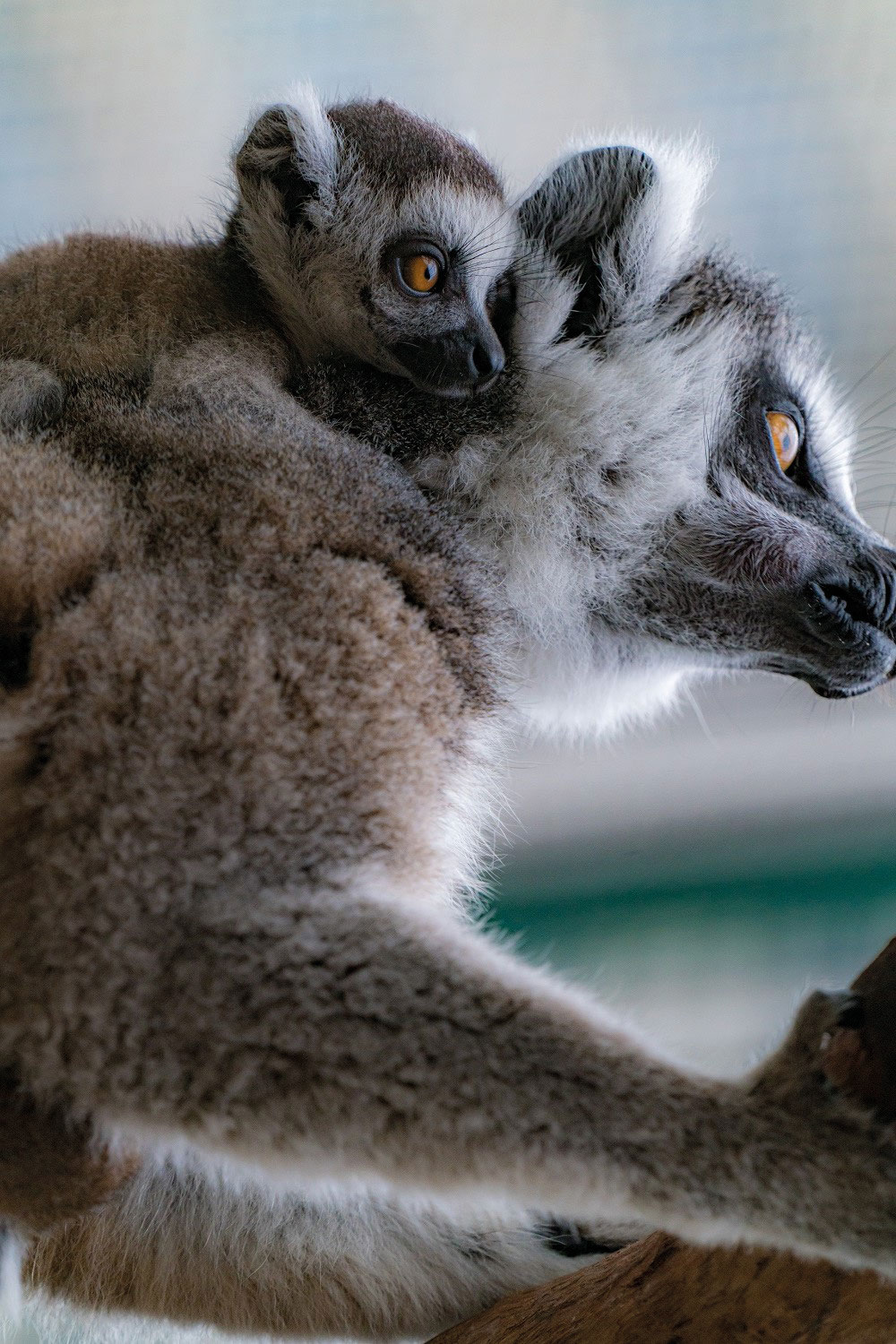 Ring-tailed lemurs – with their distinctive black-and-white striped tails – originate from Madagascar and some of its tiny island neighbours. According to San Diego Zoo Wildlife Alliance, lemur infants begin trying solid foods when they are around 3-4 weeks old and are weaned at 5-6 months. While other lemur species spend their time up in trees, ring-tailed lemurs remain grounded most of the time, using their hands and feet to move around. Another thing to note about this species is that their tails cannot be used for grip, unlike their other cousins.
As the Seac Pai Van Park's monkey zone is still closed for venue maintenance – which still requires disinfecting and cleansing – announcements will be made for when public visits will be allowed. Aside from the ring-tailed lemurs, other residents in this zone are squirrel monkeys, dusky leaf monkeys, Southern pig-tailed macaque and Northern white-cheeked gibbons. There is also a Giant Panda Pavilion at the park that houses a pair of red pandas and its four big stars, the family of giant pandas.
---
The ring-tailed facts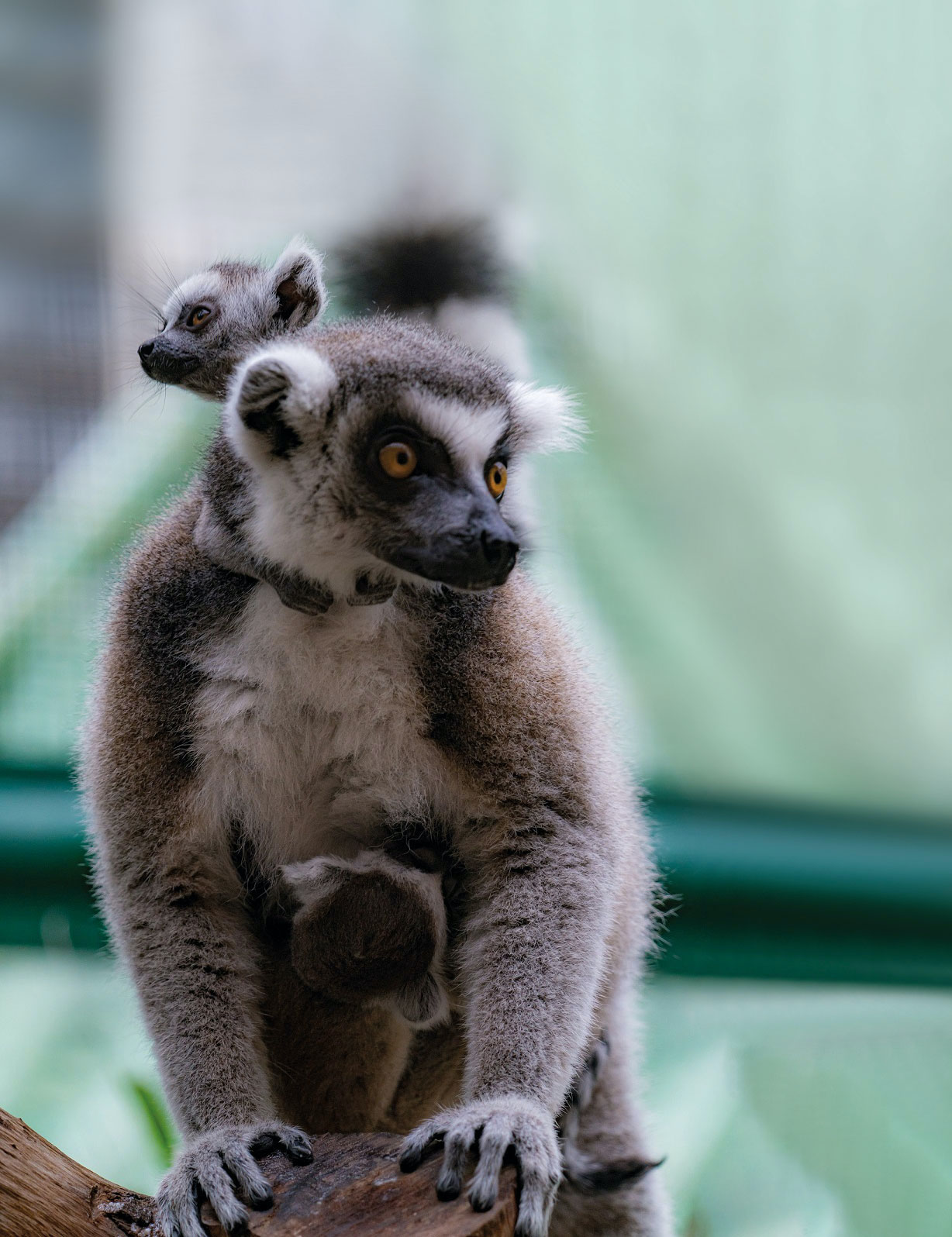 With an average lifespan of 18 years in the wild, they can weigh from 2.3 to 3.4 kilograms (5 to 7.5 pounds).
They spend much of their time grounded, which is different to other lemur species.
Their diet consists of fruits mostly, as well as leaves, flowers, tree bark and sap.
Their trademark black and white ringed tails can grow up to 63.5 centimetres.
Considered an endangered species, these primates are found only in Madagascar and its neighbouring islands.
They mark territories through scent glands, with males having stink battles to exert dominance during mating season. Covering their long tails with smelly secretions, they wave them up in the air to determine who has the most power.
These ring-tailed lemurs live in groups called troops, with 6 to 30 animals in the troop. Normally, a dominant female presides over all.
Bonus fun fact: King Julien from Dreamwork's 'Madagascar' animated film series is a ring-tailed lemur… who liked to 'move it, move it'.