TEXT Elky Siu in Shanghai
Macao Fashion Pavilion at CHIC 2017

Since its debut in 1993, the China International Fashion Fair (CHIC) has been one of the biggest and most influential fashion exhibitions in Asia. It is organised by China Fashion Association and Beijing Fashion Expo International Exhibition Co. Ltd; it brings together buyers, entrepreneurs, professional merchandisers and fashion designers from all corners of the globe to discuss business. Items on display at the fair include casual wear and clothing for men, women and children. The 25th edition of CHIC was held from the 15th to 17th March in the National Convention Centre, Shanghai. With the support of Macau Productivity and Technology Transfer Center (CPTTM), Macao had for the first time its own pavilion, featuring six young and rising Macao fashion labels, including Auralo Arte, Axoxyxoxs, Jade.L, KC Gideon, Pourquoi and Worker Playground.
CPTTM and CFI
It was not the first time that CPTTM has brought local fashion designers to the international stage. CPTTM is a non‑profit organisation jointly established by the Macao government and the private sector in 1996. It promotes training and growth of new businesses as well as supporting local entrepreneurs to improve their competitiveness by providing lifelong learning opportunities.
Among the different departments in CPTTM, Creative Fashion and Image (CFI) specialises in providing support to the fashion industry in production, image design, prototyping, manufacturing and then retailing by providing supervisory management through technical training and technological promotion.
As a major supporter of the development of the local apparel industry, CPTTM has previously organised and brought different made‑in‑Macao fashion brands to participate in several fashion events around the region since 2009. This includes Hong Kong Fashion Week, Taipei IN Style, Guangzhou Fashion Week, and Shenzhen Fashion Week.
The Macao fashion industry is now more mature as shown by the positive reviews from overseas buyers, media, and visitors, as well as the emergence of more full‑time fashion designers starting their own labels in Macao. CHIC hopes that by bringing the six fashion labels to participate in the event in Shanghai, Macao fashion designers can improve their connections with the overseas fashion industry, expand their business networks, and create more business opportunities, especially in the mainland market.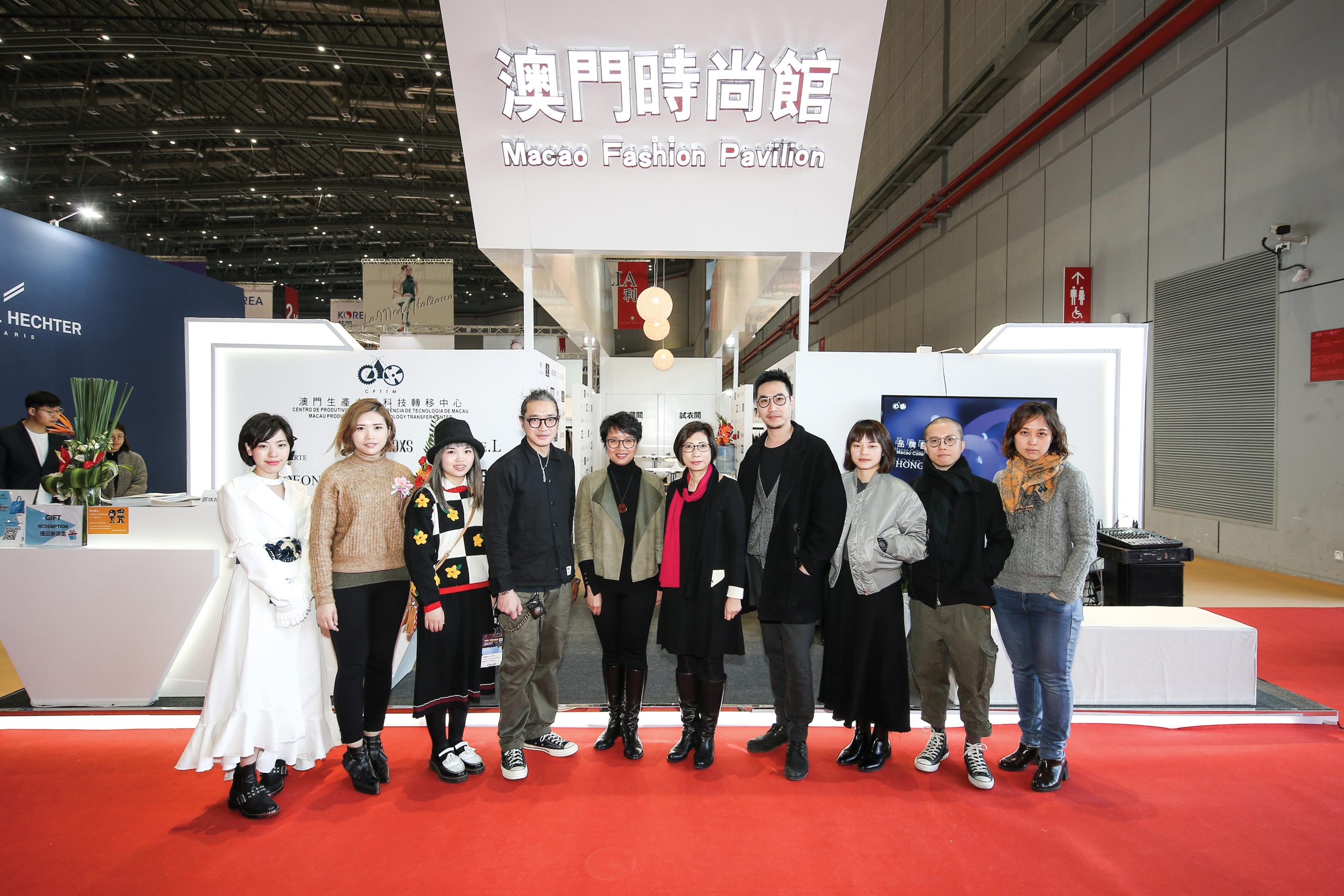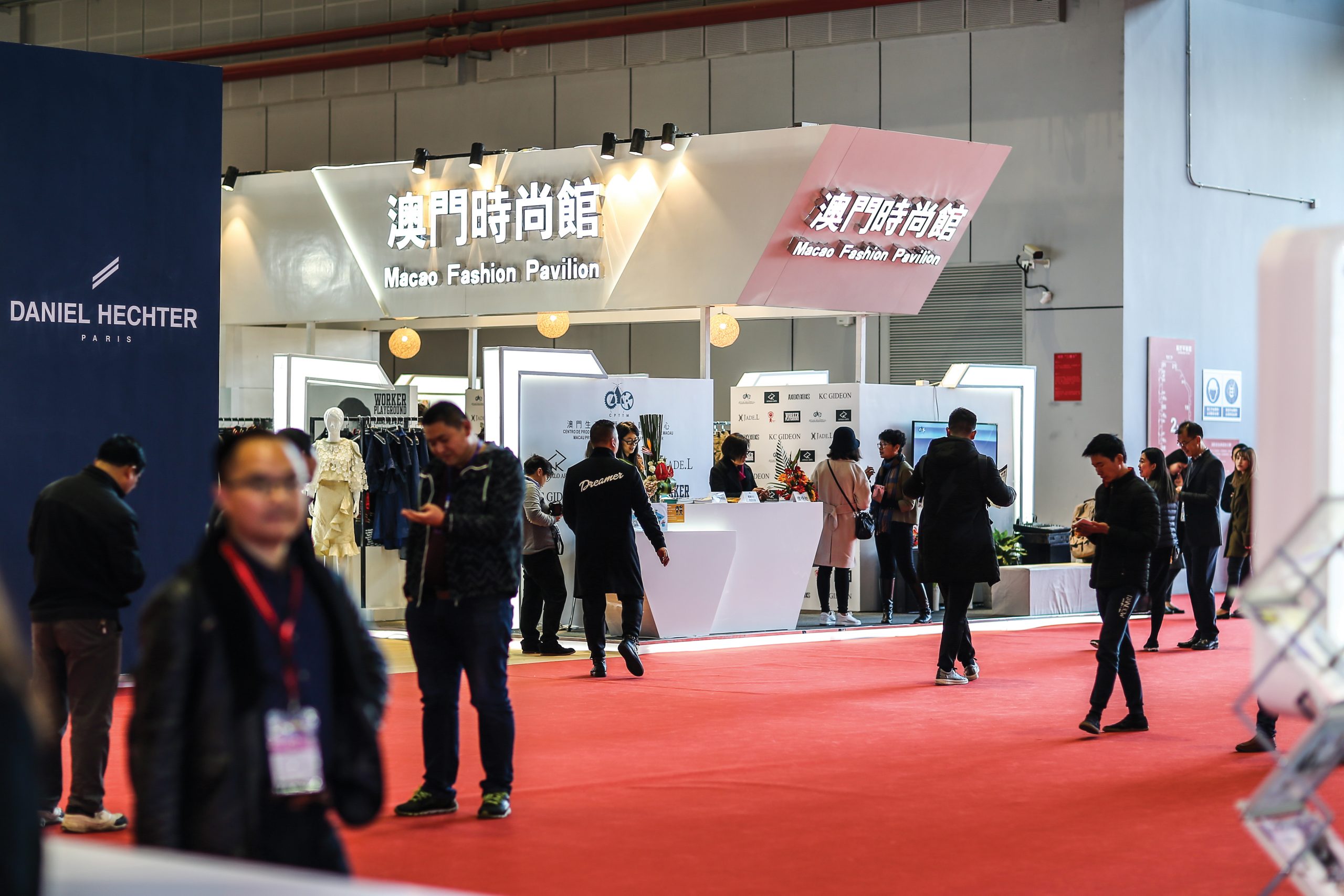 Designers at Macao Pavilion
Of the six labels at the Macao Pavilion, Jade. L and KC Gideon are the only two that participated in a fashion fair with CPTTM for the first time. Jade Leong, designer of Jade.L, said: "This is actually the first fashion fair I have ever joined. My aim is to let more people outside Macao know about my brand. As I noticed, Macanese in general do not have much faith in young local fashion labels as they are not recognised. I want my brand to gain approval in places such as Hong Kong, Zhuhai and mainland China. So, when I come back to Macao, locals can have more faith in my brand," she said.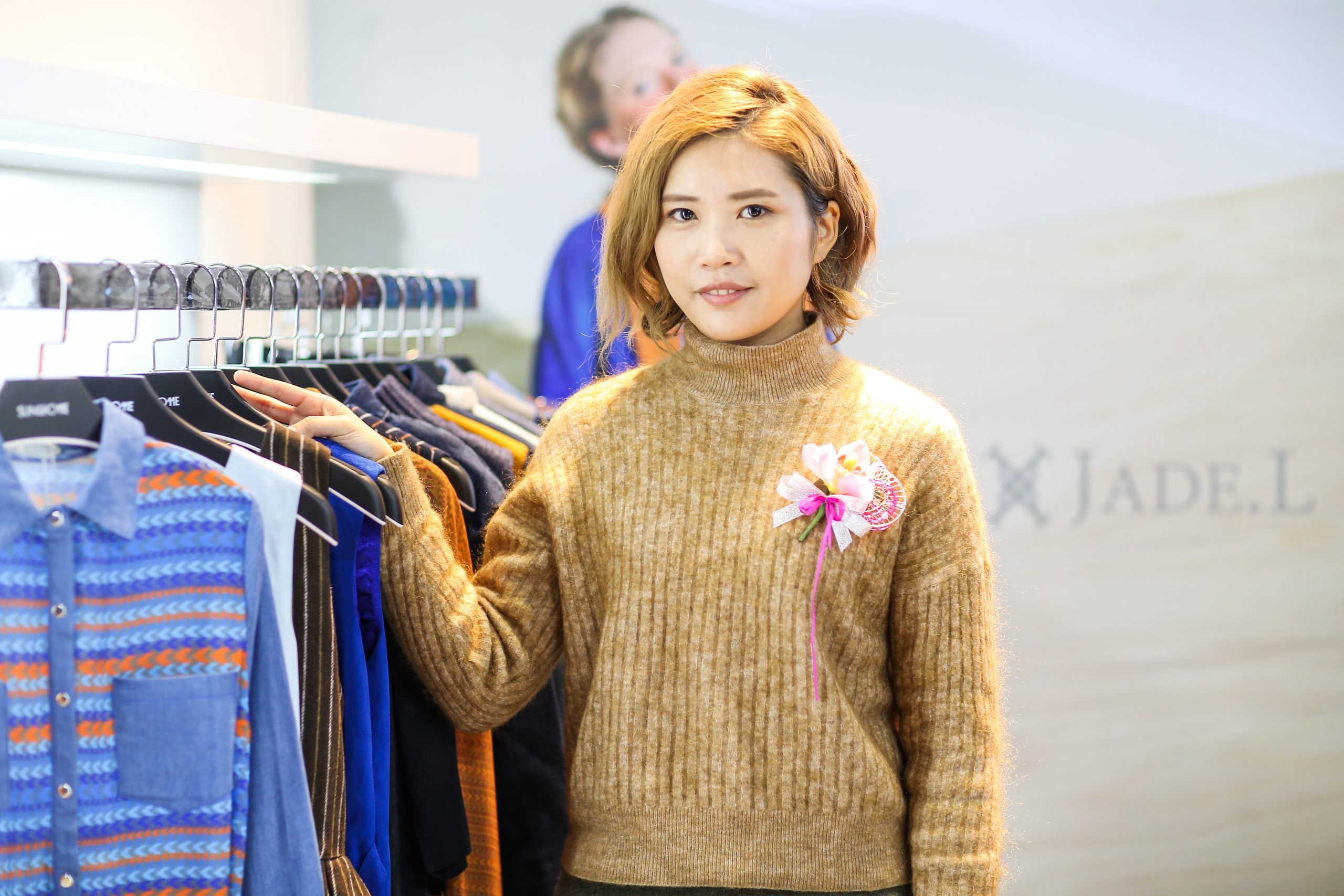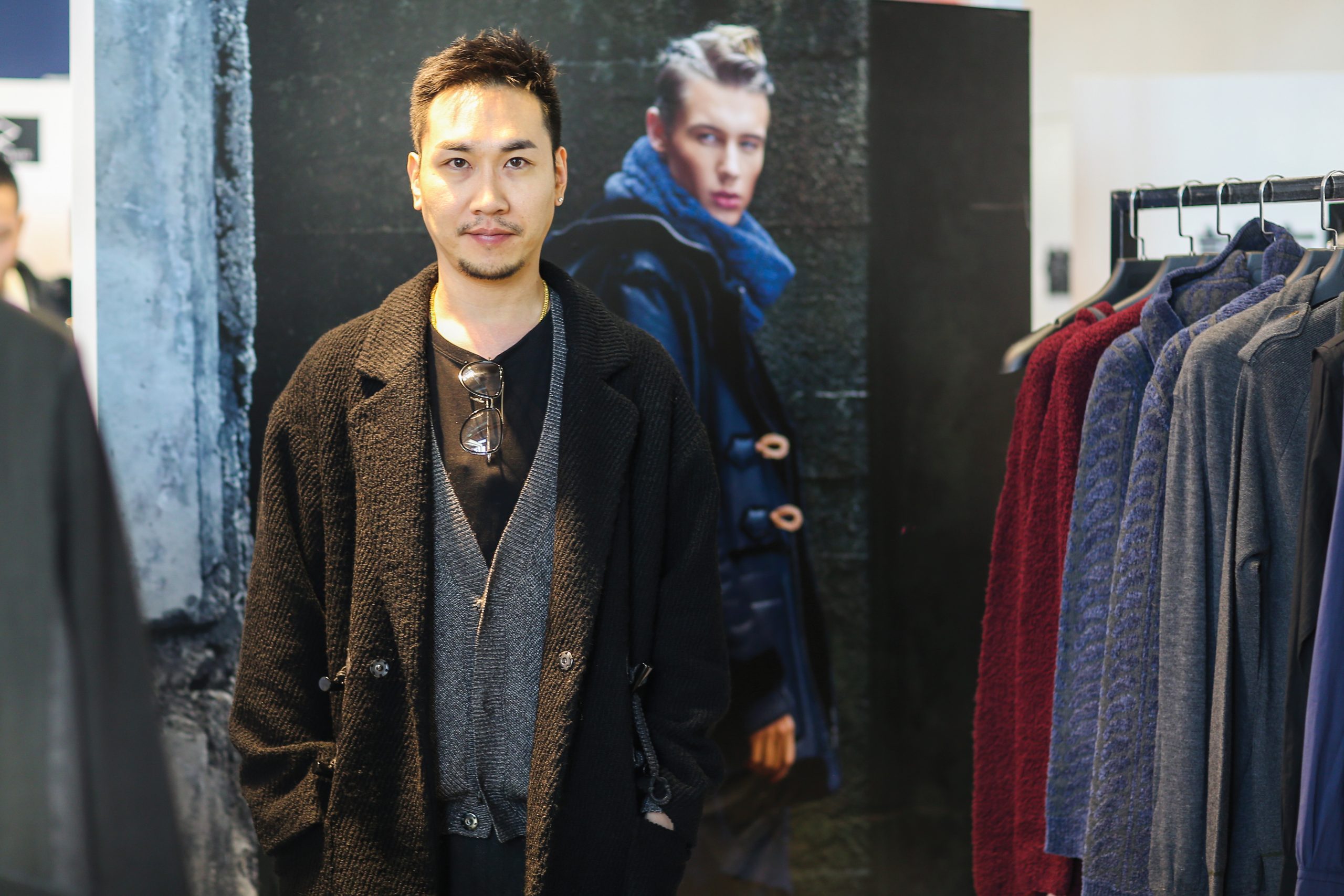 "I also believe that, although Macao is a small place, there are many opportunities for fashion designers. There is also less competition in the local market compared to mainland China and Hong Kong."
For Gideon, the designer of KC Gideon, it was also the first time he applied to join a fashion fair through CPTTM. His brand has been invited to many international fashion events, including Tranoï at Paris Fashion Week, Berlin Fashion Week, Copenhagen Fashion Week, PH Value in Shanghai organized by China Knitting Industrial Association, Beijing Mercedes‑Benz Fashion Week, as well as other fashion fairs in New York and Guangzhou. Commenting on the resources and support available to Macao fashion designers, Gideon said: "I think the Macao government is supportive of the fashion industry. Apart from CPTTM, there is also the Macao Cultural Affairs Bureau that has been putting efforts into promoting the industry. For example, they offer a subsidy programme for Fashion Design on Sample Making."
The subsidy program Gideon mentioned has indeed funded many local fashion designers, including all the designers behind the six brands from the Macao Pavilion.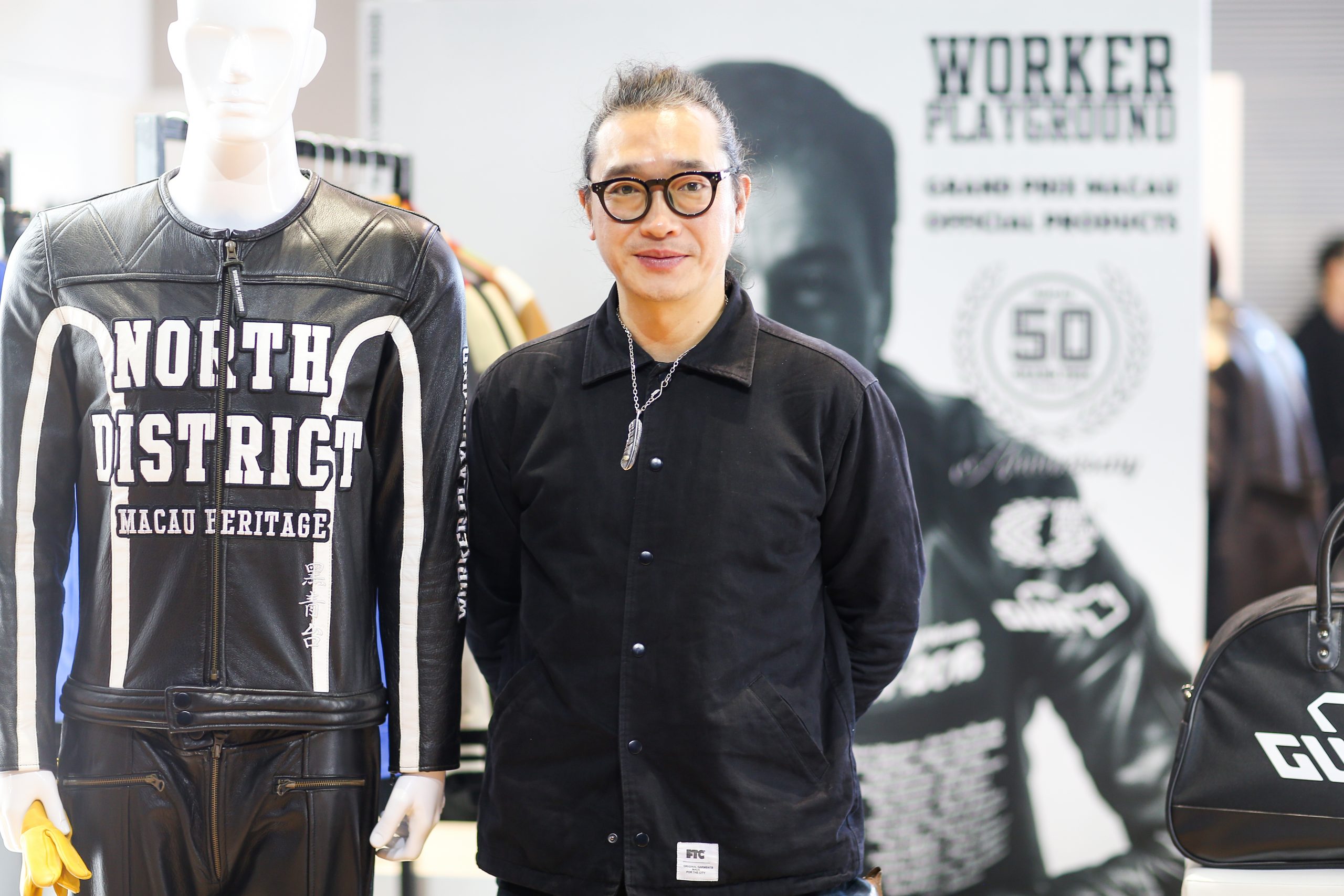 Almost all the designers say that their passion for fashion started when they were young. Cheang Chi Tat, designer of Worker Playground, showed his persistence, and his consistence in personal style had been uncompromising. "I never bought any off‑the‑rack school uniform since secondary school. I always had it made at a tailor. I would draw fashion sketches and give him very detailed specifications," Cheang recalled.
Apart from being a fashion designer, Cheang is also a media producer, DJ and musician. "But the effort I have spent in building my fashion brand Worker Playground exceeds everything else," he said. "Fashion designing and retailing, they are two different things. However, there are few in Macao who specialise in fashion retailing. Almost all the marketing talent goes to the industry that makes the most money – gaming. Therefore, the fashion supply chain is incomplete and we [fashion designers in Macao] have to do everything at the same time, including design, promotion, production, marketing and so on," he explained.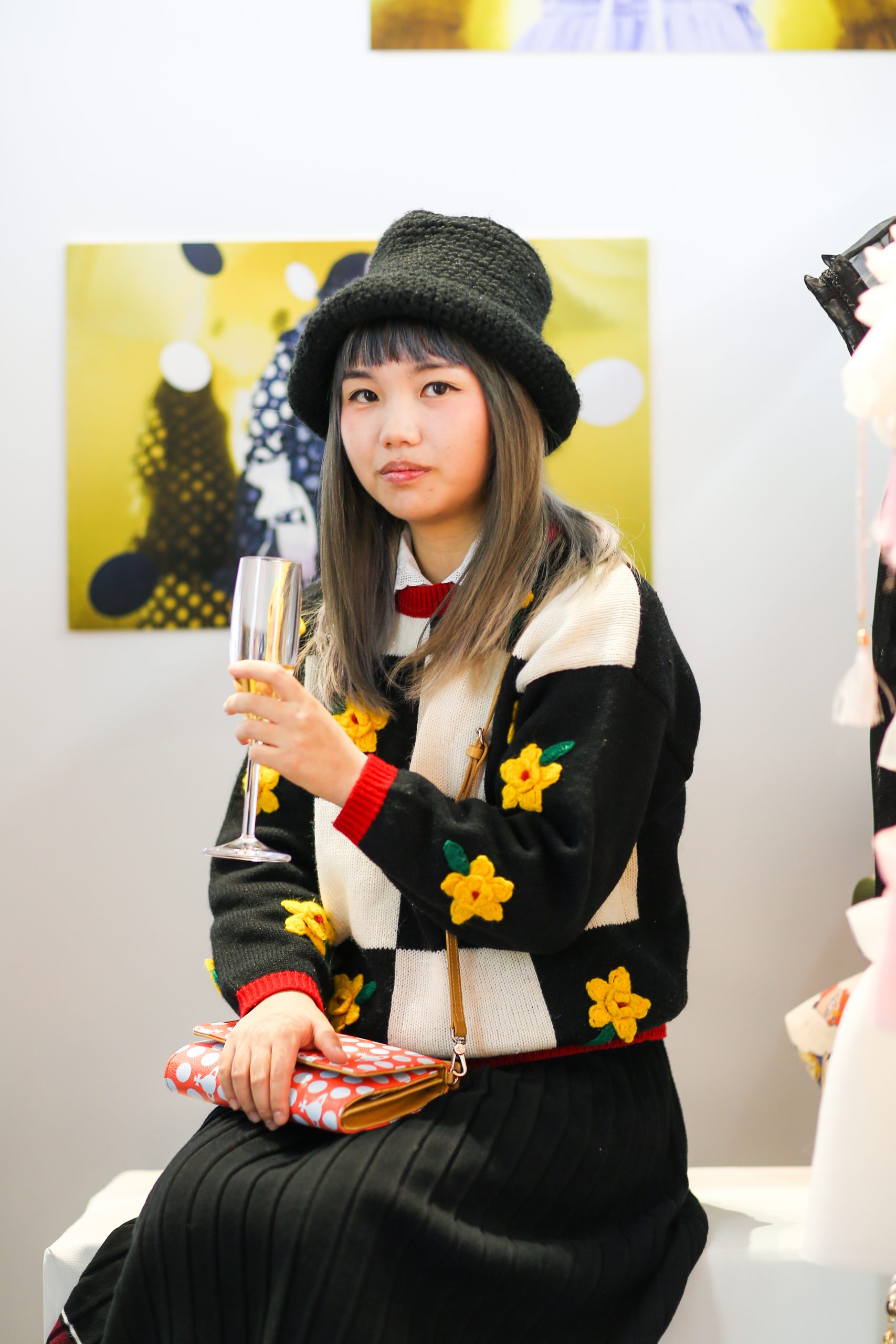 Another designer who has been passionate about fashion since she was young is Lalaismi, the designer of Pourquoi. "I enjoyed making outfits for my Barbie dolls when I was in primary school. Then, when I went to secondary school, I started to become obsessed with Lolita fashion. It was by then I really wanted to make clothes for myself," she recalled. Standing out among the six brands is Lalaismi's playful and colourful designs that are still greatly influenced by Lolita fashion.
"I always hear people stopping by my designs and say 'I love your designs! But they are just not something I would wear.' I believe my work still has its market. Also, as Macao is a small place, whenever there is a style that gets recognised and approved, it becomes a trend that spreads contagiously," she added. Having participated in Beijing Fashion Week, Tranoï at Paris Fashion Week and others, she has received much positive feedback, especially from the mainland China market.
Apart from taking made‑in‑Macao fashion labels to exhibitions and events to allow the designers to gain experience and exposure, CPTTM has also been a pioneer in providing fashion programmes in Macao for over a decade. Since 2003, the centre has offered a Diploma Program for Fashion Design and Manufacture, the only local fashion diploma course available in Macao.
Among the 500 fashion designers CPTTM has trained throughout the two decades are Rainie Choi and ALo Lo from Auralo Arte, as well as Tom Wan, Liz Cheong and Eva Wong from Axoxyxoxs, designers of two of the brands at Macao Pavilion, are also graduates of CPTTM's Diploma Program for Fashion Design and Manufacture.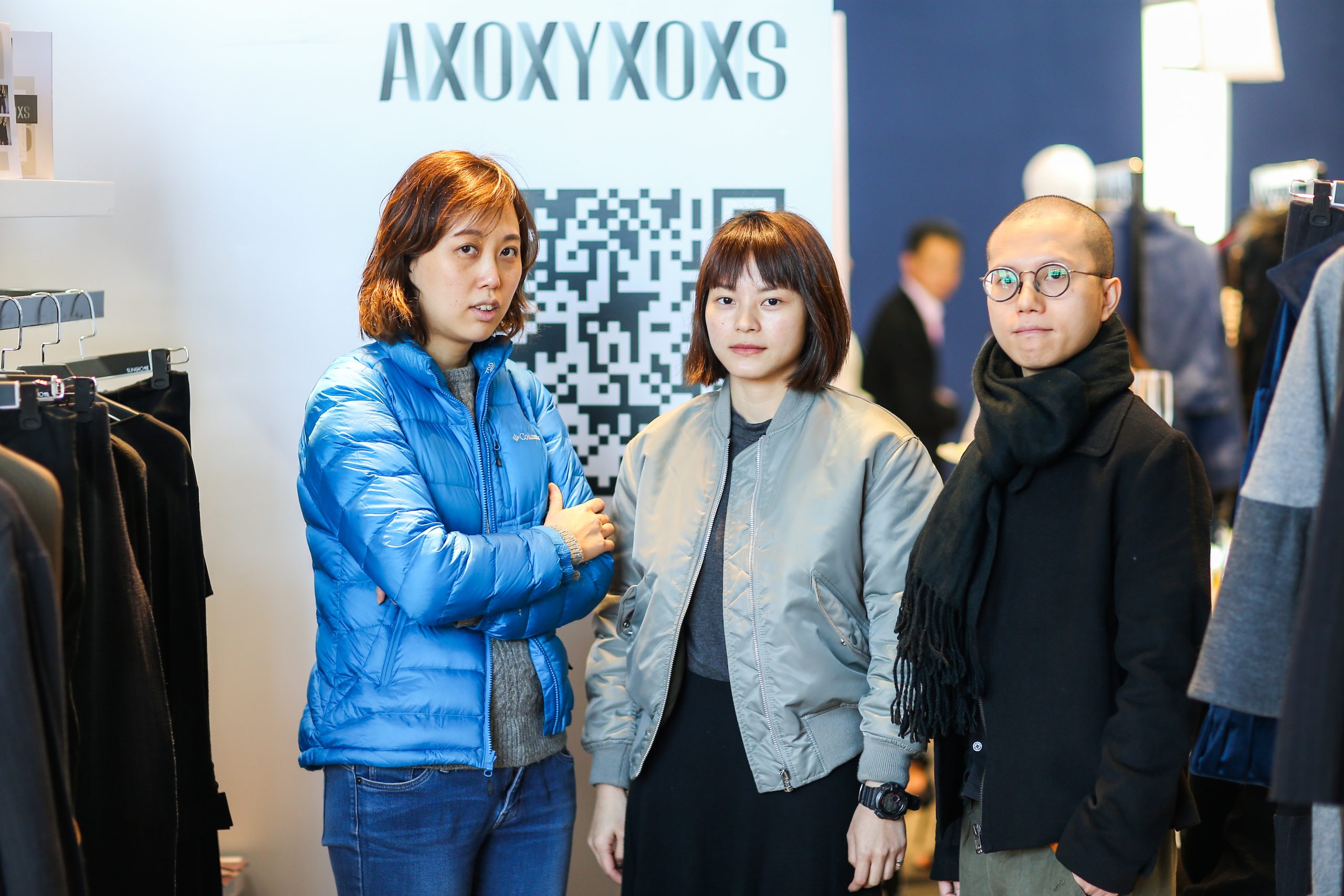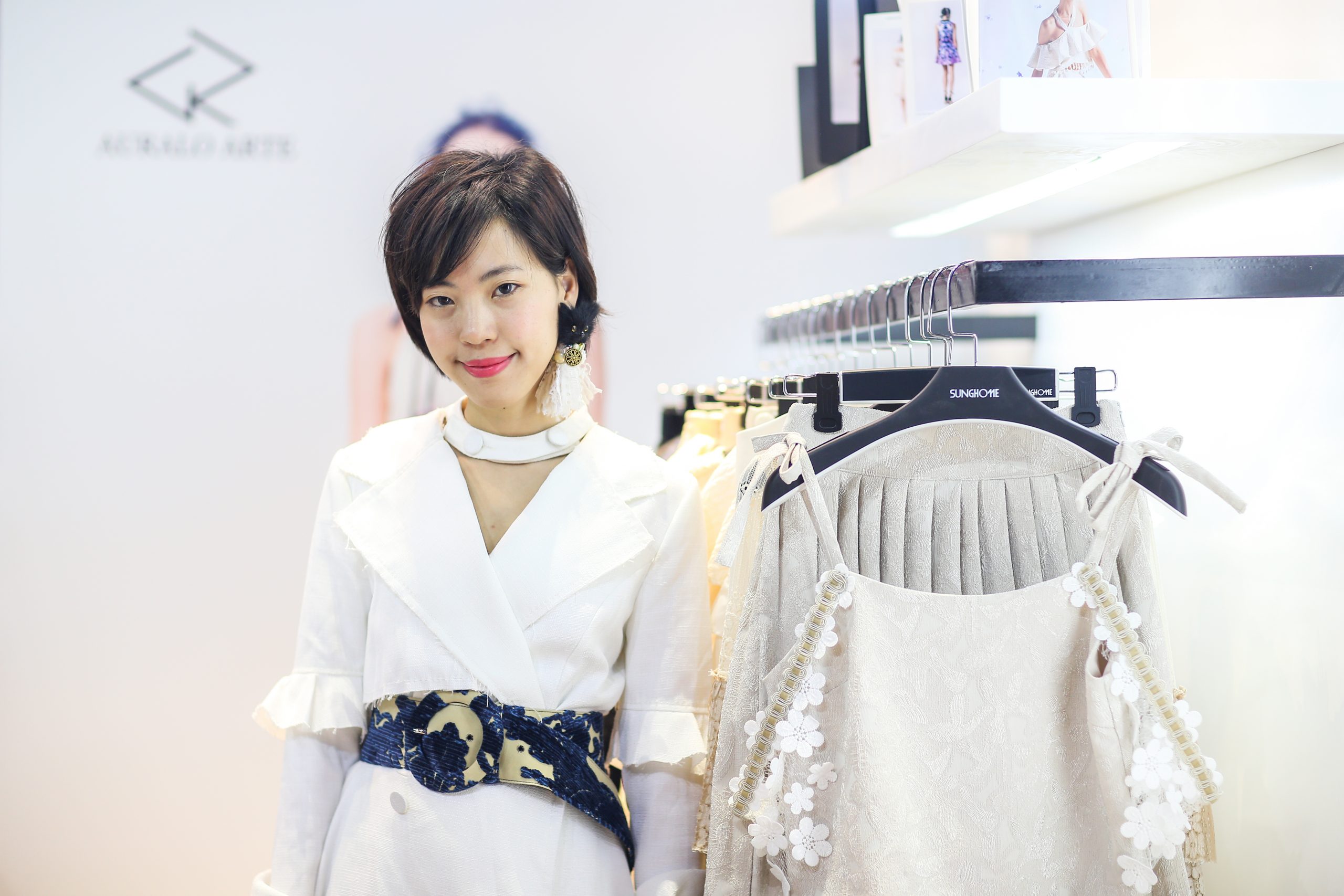 On graduation, both Rainie Choi and ALo Lo were invited to join the CPTTM Fashion Incubation Program, in which they have worked for two years as fashion designers for CPTTM's brand MaConcef; it stands for Macao Concept.
Victoria Kuan, Head of the Creative Fashion and Image Department said: "CPTTM Fashion Incubation Program is a bridging programme for the centre's graduates to adapt to the business world. I always encourage them to use as much imagination as they can for their graduation shows. Sometimes they might find it hard to find a balance between creativity and commerce when they are actually in business. I have heard from overseas enterprises saying our students are too academic and impractical. Some of our students may tend to be too creative and, as a result, make items that are not 'wearable'."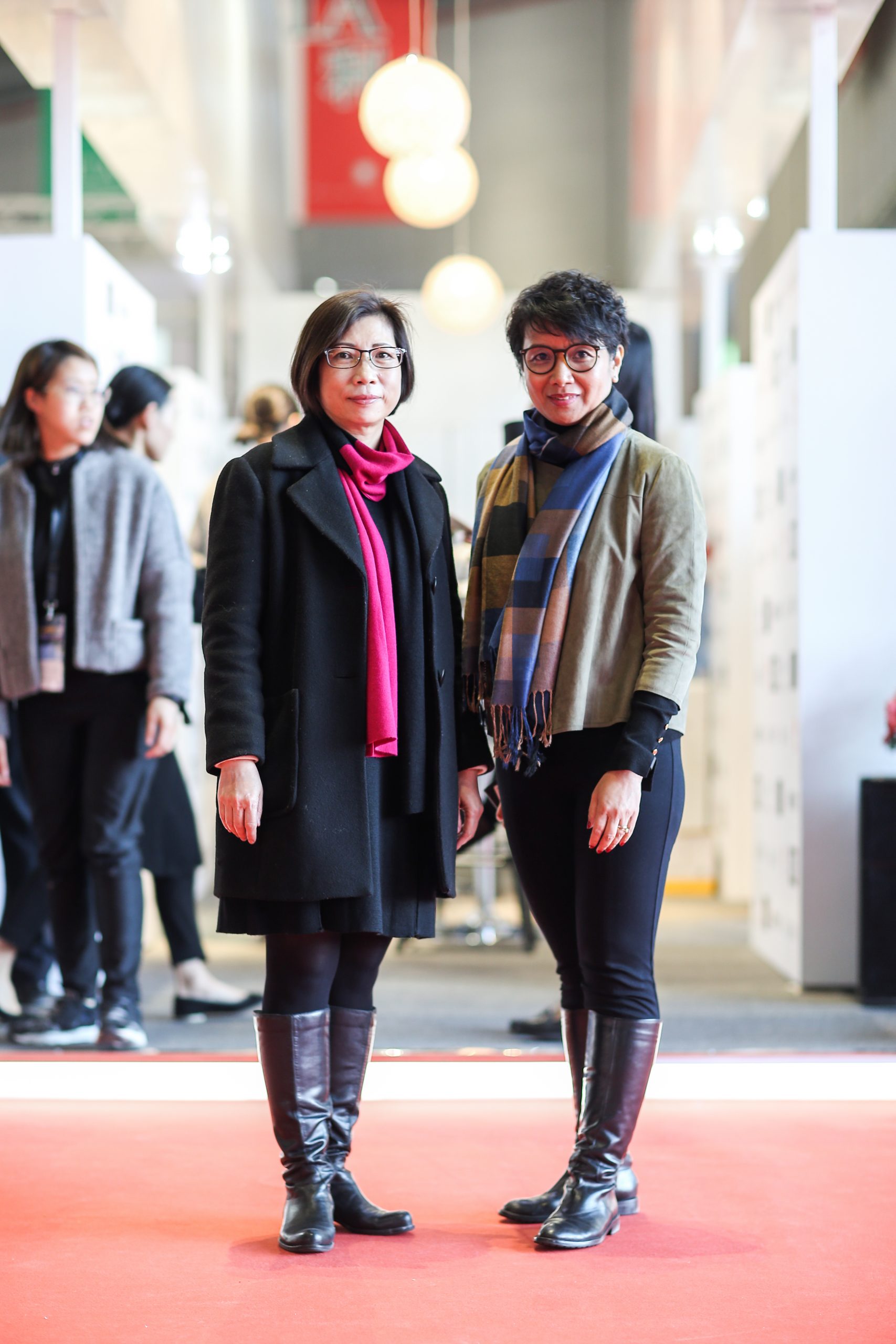 As such, CPTTM has run the Fashion Incubation Program since 2009. Every year, it invites three award‑winning graduates from the "Diploma Program for Fashion Design and Production" to join the programme together with the other three members selected from the previous year. The six then work together under a design theme designated by CPTTM. The six will be responsible for the whole business process, from design, tailoring, production management, sales techniques, fabrics sourcing and catalogue production. The final 30‑piece collection will then be showcased in a fashion show.
CPTTM's recent projects
Apart from fashion diploma and fashion incubation programmes, the centre has recently collaborated with the University of Saint Joseph (USJ) to offer a new Bachelor Degree programme in Fashion Design. The courses take place in USJ's Faculty of Creative Industries, starting from the 2016‑2017 academic year. "We [CPTTM] haven't slowed down a bit in promoting Macao fashion industry," said Kuan.
"In March, we set off to Beijing for China Fashion Week to attend the final round of the famous Hempel Award China Young Fashion Design Contest. We are very proud to have one of our final year students enter the finals. Then we will go to Hong Kong in July and September for Hong Kong Fashion week and Centrestage respectively, as well as organising our own Macao Fashion Festival in October, to name just a few."