Once a fishing town, Hengqin is now becoming an economic and business hub as investments, including from Macao, have been set in place to transform seven different sectors of development for the district.
During ancient times, Hengqin was a piece of empty land bordering Macao inhabited by a few fishing families harvesting oysters, which became a delicacy for local restaurants.
Today, Hengqin has been transformed into Zhuhai's newest commercial and tourism district. On soil that was once barren, dozens of high-rise office blocks, five-star hotels, and luxury apartments are being built. Tree-lined boulevards will neatly divide the district into areas planned for distinct functions – finance, tourism, shopping, and commerce – and an elaborate transport network will integrate it with Macao, Zhuhai, and the rest of the Pearl River Delta (PRD).
The 106-sq-km island now boasts over 90 large construction sites, with cranes and bulldozers dotting the dusty road, next to the several thousand original residents who still live in their traditional villages. The embryonic shape of this next big business hub in the western PRD is becoming visible. Only a bridge crossing away in Zhuhai, landmark projects such as the dome-shaped Convention Centre and the high-rise blocks of a five-star Sheraton, with 548 rooms, and St Regis Hotels, with 250, dot the skyline.
The north of Hengqin is home to the financial district. All of China's major banks have offices there, although turnover is currently limited, as do Luso International and BNU of Macao.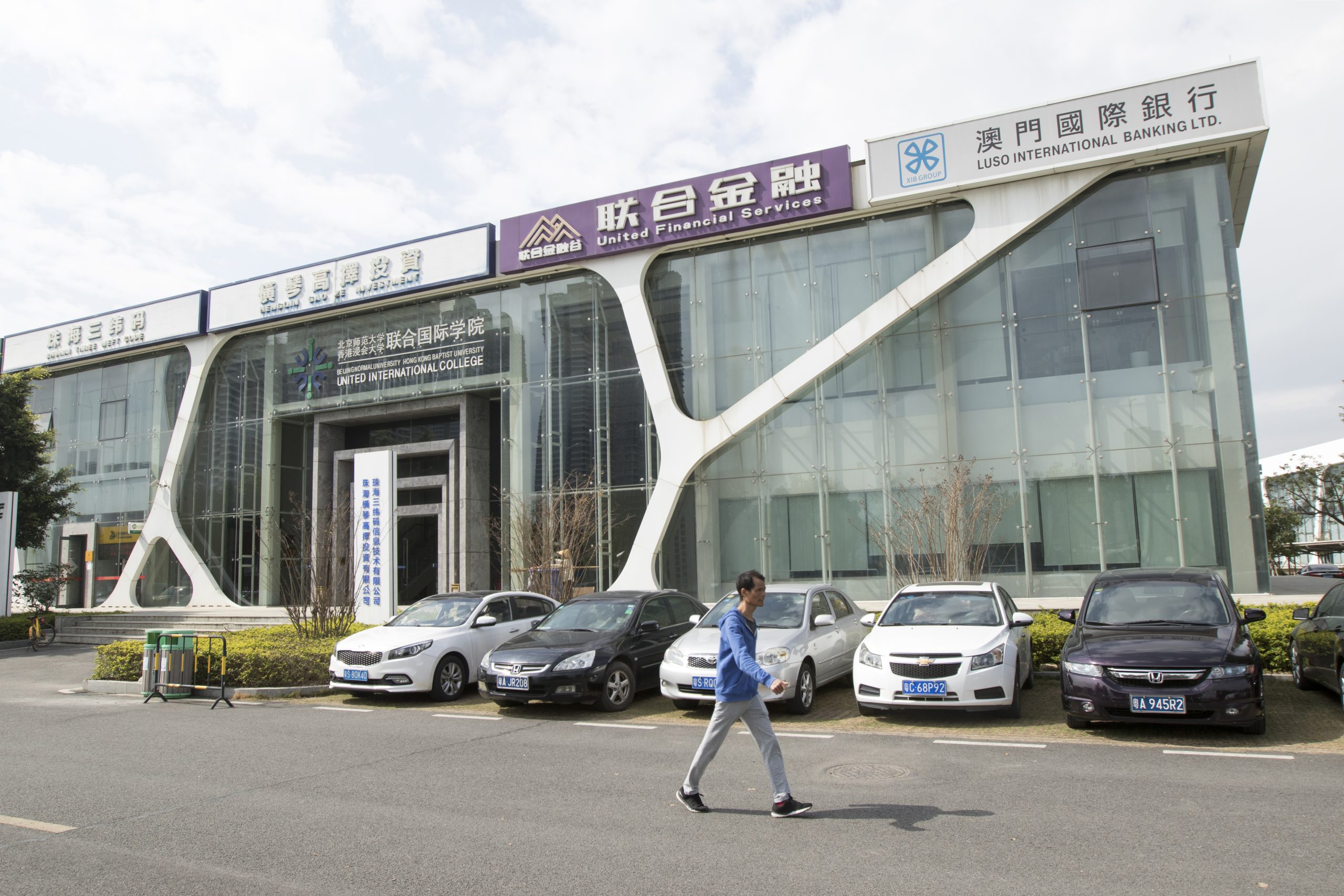 This remarkable development is the result of the central government's decision in 2009 to make Hengqin a special zone for economic development. The government and large state companies have poured billions of renminbi into infrastructure and other landmark projects. This has persuaded private investors, including those from Macao and Hong Kong, to spend heavily; they are betting that Hengqin will be able to attract millions of visitors each year, many en route to Macao.
From fishing town to futuristic development
The transformation of Hengqin began in August 2009 when the State Council published the Hengqin Comprehensive Development Plan. Two years later, in July 2011, it announced policies for the island more favourable than those of the Special Economic Zones.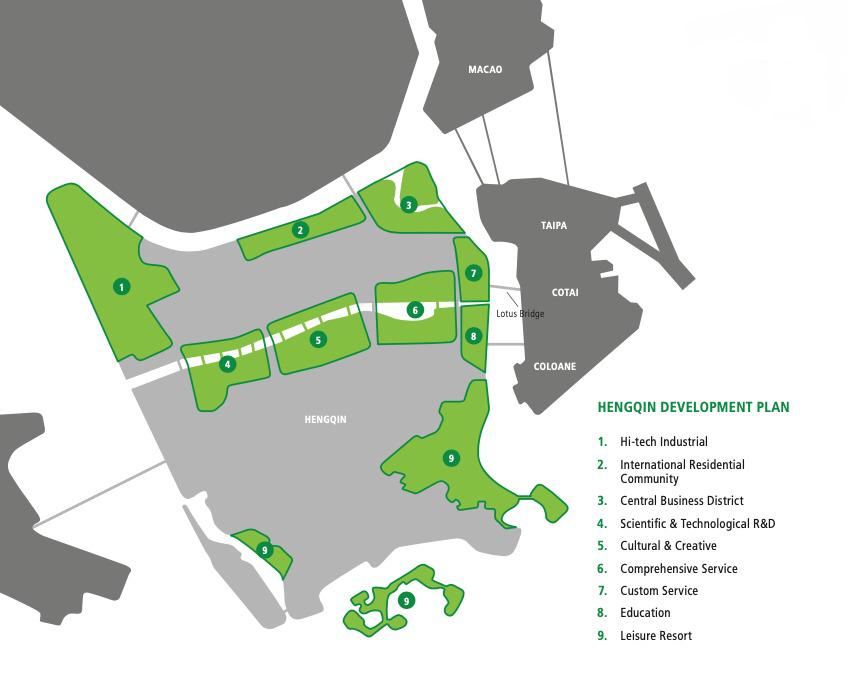 The central government designated seven sectors for development there: tourism and leisure, trading and services, finance, culture and creativity, traditional Chinese medicine, science and research, and high technology.
On 23 April 2015, it designated Hengqin as a Free Trade Zone, to become a "model experimental zone to cooperate with Hong Kong and Macao." Beijing instructed state companies to invest there, as the basis for the new area; private companies followed.
According to official figures, Hengqin's GDP reached RMB18.36 billion (US$2.73 billion) in 2017, an increase of 64 times that of 2009. Fixed asset investment reached RMB41.23 billion (US$6.13 billion), up 21 times, while actual foreign investment has gone up 972 times to US$670 million.
In just the first nine months of 2018, its GDP reached RMB17 billion (US$2.53 billion), an increase of 12 per cent over a year earlier, with fixed asset investment rising 34 per cent to RMB42.3 billion (US$2.53 billion). The figures show that 2,633 Macao and Hong Kong companies have registered in Hengqin, including 157 financial firms. There are 31 projects with Macao and Hong Kong capital, occupying 4.53 sq km and accounting for 33 per cent of the land sold.
The Macao projects include two towers from Shun Tak Holdings, close to the new railway station, and the nearby Legend Ponto Square shopping mall, due to open later this year. Designed to resemble a Portuguese castle, the mall will offer over 300 shops, making it the first large-scale shopping complex in Hengqin; David Chow holds majority control of the project.
Galaxy also acquired 2.7 sq km in the south of Hengqin in 2015, one of the largest sites, for a non-gaming project while Lai Sun Group announced plans for its own development in July 2016. Phase one of its Novotown integrated tourism and entertainment resort is set to open this year. The first phase, comprising only 13 per cent of the total project's land, will include a 464-room Hyatt Regency Hotel, Lionsgate and National Geographic experience centres, performance venues, and a cross-border bus terminal. The entire project, consisting of five phases is expected to cost at least RMB8 billion (US$1.19 billion); phase one came in at RMB5 billion (US$743.88 million).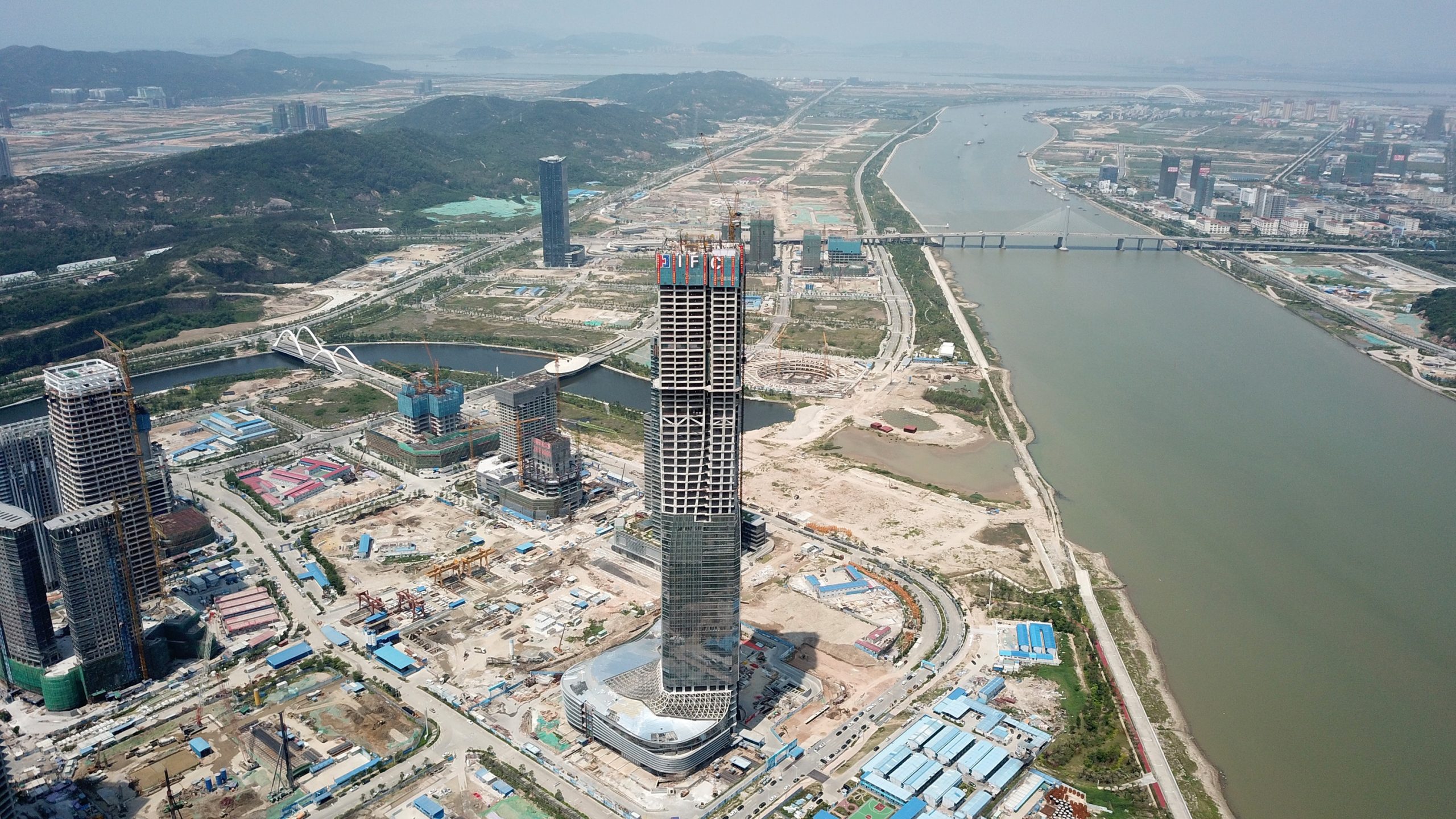 Foothold on the island
Macao already has a significant presence in Hengqin. The new campus of the University of Macau (UM) opened in November 2013 on 1.09 sq km of the island. The laws of the SAR operate in the area, which is fenced off from the rest of Hengqin and accessible via a road tunnel from Taipa. The site is nearly 20 times larger than the previous campus and can accommodate around 15,000 students.
According to its website, for the 2017-2018 academic year, UM had seven faculties, 11 independent academic units, and 10 residential colleges. Of the roughly 10,000 students at UM, around 3,200 were enrolled in 54 masters and 32 doctoral programmes.
2,633 Macao and Hong Kong companies have registered in Hengqin, including 157 finnacial firms. There are 31 projects with Macao and Hong Kong capital, occupying 4.53 sq km and accounting for 33 per cent of the land sold.
The Traditional Chinese Medicine Science and Technology Industry Park of Cooperation between Guangdong and Macao (GMTCM Park), located on 500,000 sq metres in the hi-tech zone of Hengqin, officially launched in April 2011.
The park is part of the strategy of the Macao government to diversify its economy. Intended to serve as a platform for R&D, product testing and initial manufacture, it aims to win international recognition for traditional Chinese medicine and turn it into products that are sold around the world.
During a visit to GMTCM Park last August, Secretary for Economy and Finance Leong Vai Tac said that Macao would further strengthen its partnership with Zhuhai to jointly strengthen the development of the park in line with Macao's role as a "unique international trade window."
"Macao will assist mainland Chinese medicine companies in exporting their products to Portuguese-speaking countries, the European Union and the countries along the Belt and Road route, and also help those companies to get in touch with their foreign counterparts and import products from overseas," he said.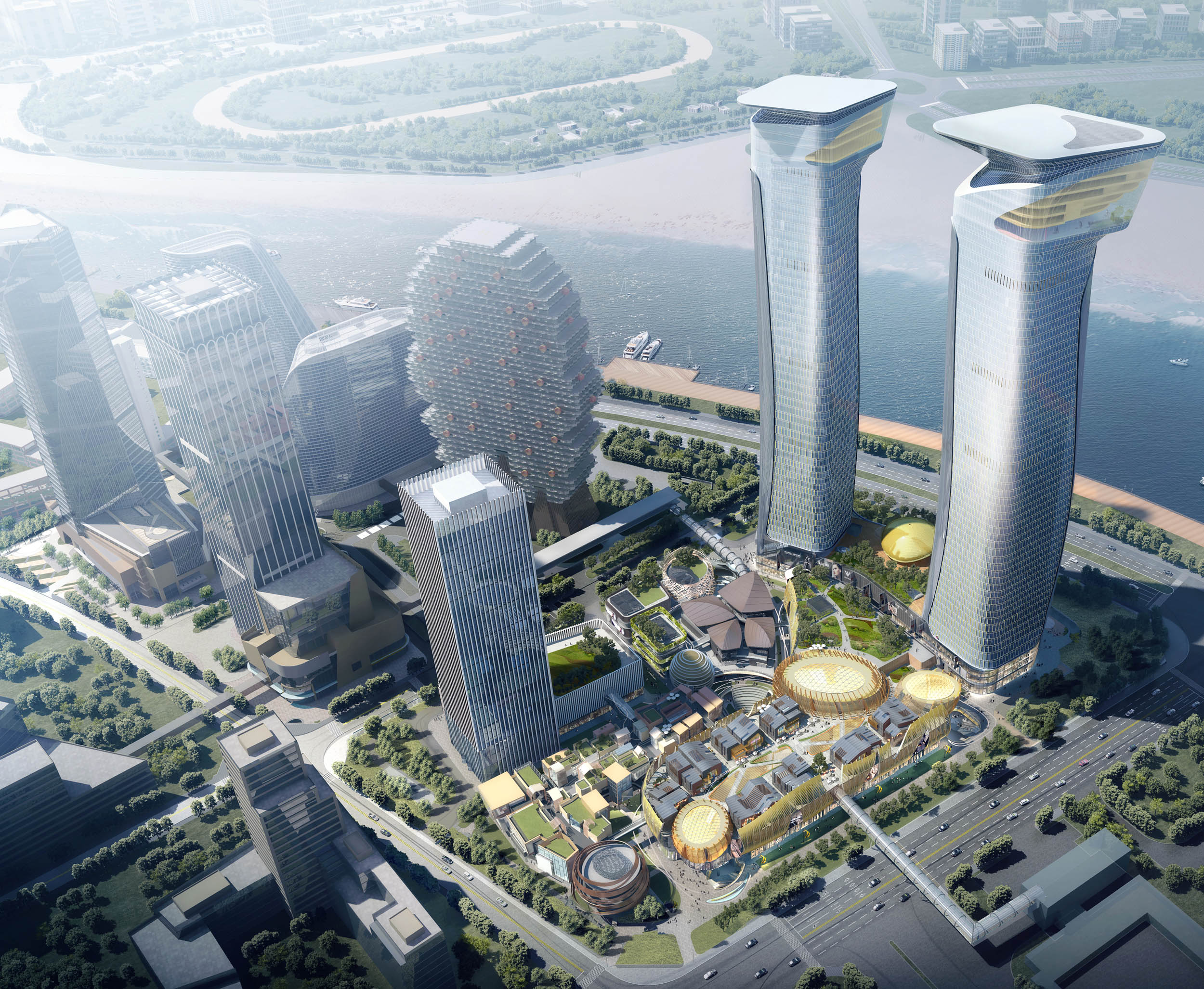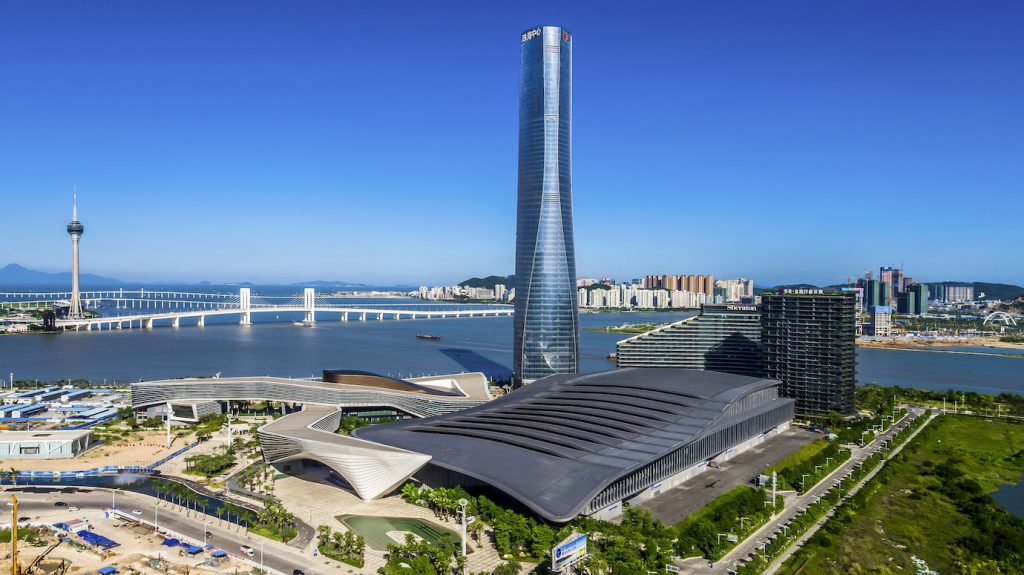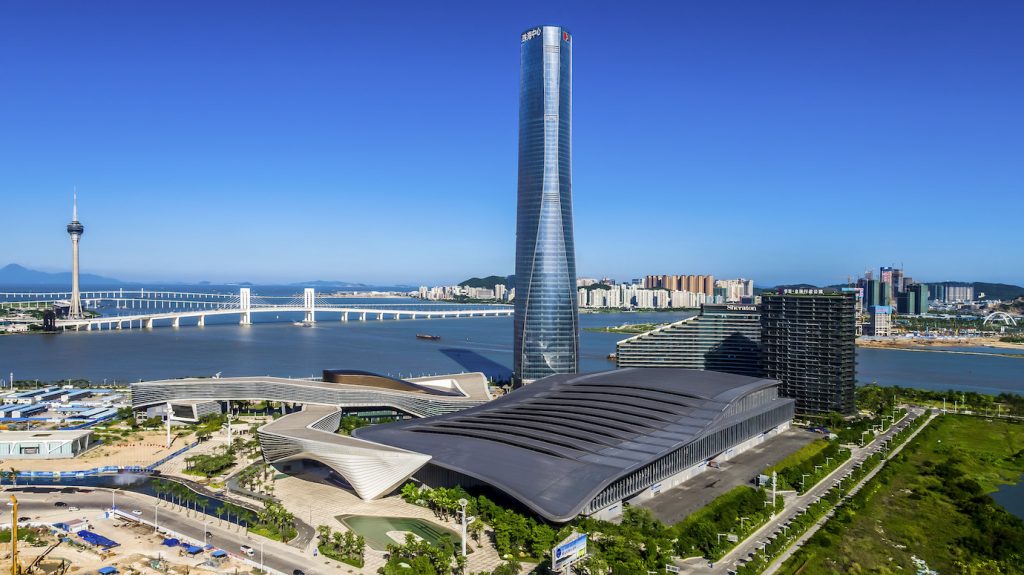 Betting on the future
Private investors have also joined the real-estate game, investing in luxury blocks such as Phoenix Tree Tower.
Real estate professional Fan Meili confidently walked customers around the tower, located on a prime site overlooking the Cotai Strip. With an investment of RMB1.38 billion (US$205.31 million), it has 40 floors above ground and four below, divided into retail and leisure (floors 2–5), offices (6–16), high-end residences (17–34), and a luxury hotel (35–40). The roof, complete with helicopter pad, offers spectacular views of Macao across the water and the area around the new high-speed train station nearby.
"We have sold half the units," Fan said. "For the office space, the cost is RMB65,000 [US$9,670] per square metre." She showed visitors around a banquet room on the 36th floor, suitable for entertaining high officials and business clients. "The phoenix is an animal that attracts people of talent."
Like most property investors in Hengqin, those who have purchased units in the Phoenix Tree Tower do not live in them nor rent them out. About two-thirds are mainlanders and the rest are from Macao and Hong Kong. Those from the SARs benefit from a first-of-its-kind scheme in which they will pay the same rate of income tax in Hengqin as they would at home, not the higher rates applicable to mainland residents.
Buying in Hengqin is an investment; they are betting on a rise in prices across the island, enabling them to cash out at some time in the future. This is one of the promises on which the growth of Hengqin is built.
Easy access destination
Core to that promise is the development of Hengqin as both a tourist destination, acting in complement with nearby Macao, and as a central hub for travel in the region. Three major transportation projects will serve to anchor Hengqin: the Hong Kong–Zhuhai–Macao Bridge, a light rail extension from Macao and new train station, and a road-rail bridge to Zhuhai Jinwan Airport.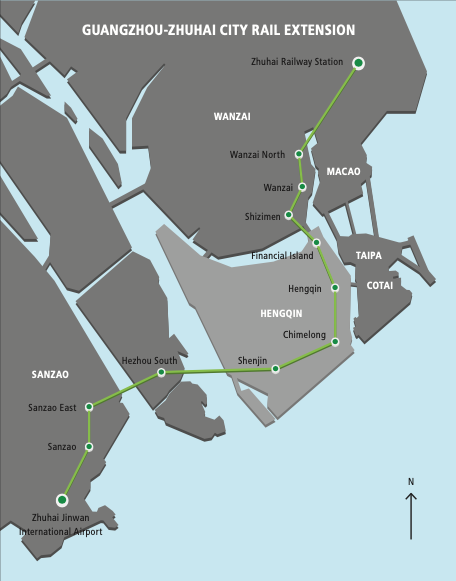 "The exit here of the Hong Kong–Zhuhai–Macao Bridge highway is not in Gongbei but next to the bridge linking Zhuhai to Hengqin," said Matthew Ossolinski, chairman of Ossolinki Holdings and CEO of GW Investment Consulting, which for six years has been the only international business consultancy based in Hengqin.
The new bridge, he noted, gives Hengqin a direct link to the airports in Hong Kong and Macao while the road-rail bridge, due for competition in 2023, will connect the island to Zhuhai's expanding airport. "Previously, the island was connected to no airport. Soon, it will be connected to three."
He views the extension of Macao's light rail system to the new high-speed railway station and immigration facility in Hengqin as another a big draw. Set to open this year, the new Hengqin Station will be the second largest train station in China and the epicentre of a comprehensive transportation network in the Pearl River Delta, connecting the intercity mass transit railways of Guangzhou, Foshan, and Macao. Seamless shifts between transit systems and rapid border-crossing procedures will make travel simple, encouraging people to make the most of their time in the area.
"Mainland visitors will be able to leave their train, go through a single immigration point and enter Macao more easily – or they can go to one of the many hotels and resorts on Hengqin."
As of May 2018, Macao had 38,700 hotel rooms – a fraction of the 126,000 in Orlando or 147,000 in Las Vegas – and almost no land to build more. Hengqin can provide tens of thousands of hotel rooms, as well as theme parks, resorts, sporting facilities, performance venues, and other non-gaming entertainment for those looking to get out of the casinos.
One major non-gaming facility is due to open later this year: the Fu Yin Sandy Spring Resort, with three hotels and 1,600 rooms. The hot spring resort, which will utilise a nearby natural waterfall, is a US$1-billion investment by a private Dongguan company.
More resort projects will come onto the market in future. The government has authorised reclamation of a further 14.5 sq km off the southern end for construction of small islands that will house resorts similar to those on the Palm Island of Dubai.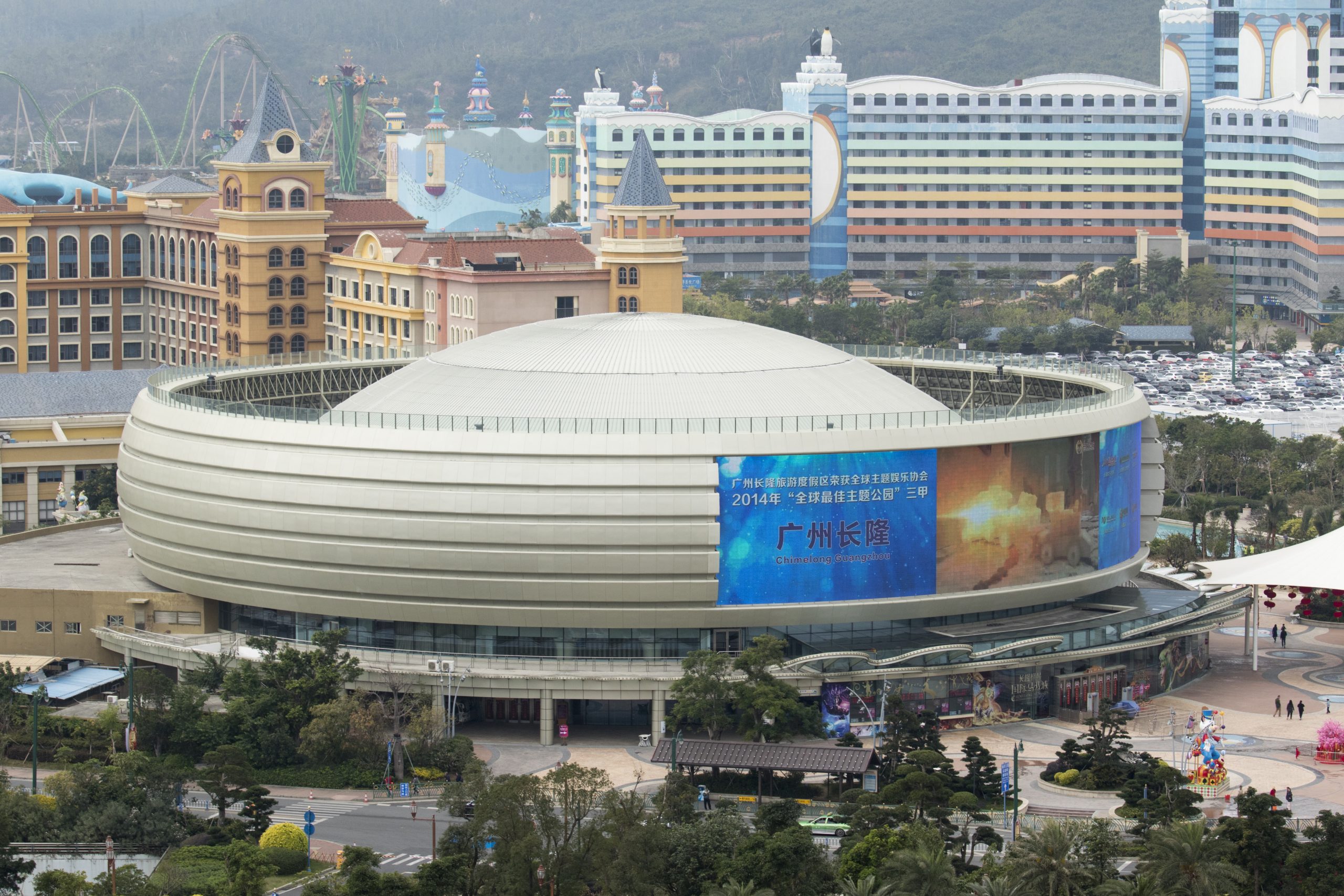 The biggest resort project on the island is the Chimelong Ocean Kingdom. Located at the southern tip of Hengqin, Chimelong is the world's largest ocean theme park, breaking multiple Guinness World Records upon its opening in March 2014. It includes one of the world's large aquariums, with whale sharks, beluga whales and dolphins, as well as habitats with polar bears and other exotic animals. With nearly 10 million visitors in 2017, Chimelong was the only park in the top 15 worldwide not associated with Disney or Universal Studios.
Even with the sprawling ocean theme park, Chimelong has developed only a third of the land allocated to it in Hengqin. It is building the world's largest marine science museum, set to open later this year, and a second auditorium with 7,000 seats. The current 2,000-seat venue hosts a nightly circus featuring an array of animal and human performances.
"Macao-Hengqin will become the entertainment capital of Asia," Ossolinski asserted. "Hengqin will be the biggest game-changer for Macao since the 2002 liberalisation of the gaming industry."