With TCM becoming more recognised worldwide as a medicine and not simply as a health supplement, GMTCM tells Macao Magazine how they are further promoting it worldwide.
A  traditional Chinese medicine (TCM) park in Hengqin is making great strides in spreading related knowledge and products around the world, particularly in Portuguese-speaking countries (PSC), helping to diversify the economy of Macao.
Covering an area of 500,000 square metres in a hi-tech zone of Hengqin New Area – with plans to expand to over 900,000 square metres – the Guangdong–Macao Traditional Chinese Medicine Technology Industrial Park (GMTCM Park) officially launched on 19 April 2011 in the Hengqin New Area. It became the first project implemented in the Guangdong–Macao Cooperation Industrial Park following an agreement signed that year between the governments of Guangdong province and Macao.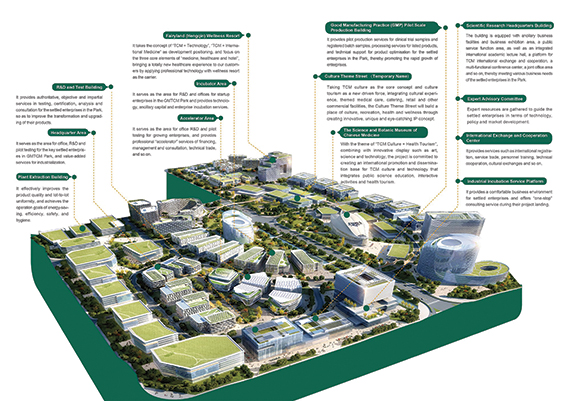 Seven months later, in November 2011, a joint investment firm bearing the same name as the park was established by Macau Investment and Development Ltd and Zhuhai Da Heng Qing Investment Co Ltd to oversee the construction, operations, functioning, and management of the park.
As of March 2019, 117 companies had registered in the park, including 29 from Macao. They cover areas such as traditional Chinese medicine, healthcare products, medical equipment, and health services. Among them are Kangmei Pharmaceutical, Yiling Pharmaceutical, and other key leading enterprises from the TCM comprehensive health sector.
Of these registered Macao enterprises, 12 are newly set up TCM firms and 10 are newly established by Macao's traditional TCM enterprises. The park has become an important platform for supporting Macao enterprises engaged in the TCM sector and other health and pharmaceutical sectors, especially growing enterprises. It's expected to develop into a new cluster of health and pharmaceutical sectors in the Guangdong–Hong Kong–Macao Greater Bay Area (GBA). A total of 13 well-known companies have signed cooperation agreements or agreements to settle in the park, including State Key Laboratories in Peking University Department of Natural Medicines, the Quality Research Centre in Chinese Medicine of University of Macau, the Guangdong Provincial Hospital of Traditional Chinese Medicine, the Chengdu University of Traditional Chinese Medicine, and Increase (Hengqin) Medicine Research Institution.
To cultivate the next generation of industry leaders and professionals, GMTCM Park has constructed the International Exchange Base for Youth TCM Practitioners to serve as a platform for learning and exchange in the GBA. The base is recruiting industrial experts, as well as representatives from associations and enterprises, to build a team of professional supervisors and provide guidance.
An incubation area, boasting rentable area of about 100,000 square metres with capacity to accommodate 300–400 enterprises, was completed in September 2018. Occupying approximately 128,000 square metres, the incubation area encompasses three sections – incubator, accelerator, and independent headquarters – geared toward serving the needs of enterprises at each stage in their evolution.
The incubator section offers 'one-stop' services such as technical support and fund matching, available to small and medium-sized start-ups. The accelerator section provides professional investment, financing, management consultation and technical trading services to growing businesses. In the independent headquarters section, industrialised 'value-added' services such as administration, R&D, and pilot-scale production are available to major enterprises.
Lu Hong, president and CEO of GMTCM Park, asserted that the park "plays an important part in the diversification of Macao's economy" and has seen "some success in internationalising TCM."
One of its main successes is in Mozambique.
TCM takes off in Mozambique
During an official visit to Macao in December 2018, João Leopoldo da Costa, vice minister of Health for Mozambique, met with Economy and Finance Secretary Leong Vai Tac to discuss matters relating to African nation. The two exchanged ideas on the potential for deepening cooperation between Mozambique and GMTCM Park.
Da Costa, who visited the park, thanked Macao for its contribution to the development of the health sector in his country. He highlighted the impact of GMTCM Park, in particular, for its work in TCM education and training in Mozambique in recent years.
"I expect both parties to provide more training courses on special TCM therapies, improve the professionalism of trainees, and strengthen mutual cooperation on the research and development of pharmaceuticals, education and training, diagnosis and treatment, and the quality of medical care," he said.
Leong said that Mozambique could serve as a platform and a point of entry for TCM businesses in the GBA to have a "soft landing" in Africa. "On the basis of current cooperation with Mozambique, Macao could develop Mozambique into a base in Africa for TCM development and TCM practitioners' training," he asserted.
One example of that cooperation: a 75-day training course on TCM held in the capital city, Maputo, back in September 2017. There, local doctors learned TCM techniques, including the use of needles to stimulate nerves, massage, and cupping.
At the end of the first training session, General Inspector for the Ministry of Health Martinho Dgedge announced that acupuncture would be introduced into main provincial hospitals in the country's central and northern regions in 2018. Currently, 27 public hospitals in the country are using TCM.
An official of the Mozambique Health Ministry said that they have employed TCM doctors from China, South Korea and Vietnam, who were helping to train local doctors. "This training is most effective, especially in areas that are short of medical resources," he said.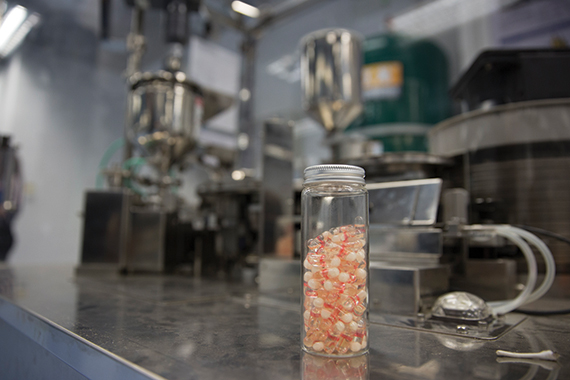 Xie Yi, vice-president of GMTCM Park, also focused on the importance training in proliferating this form of medicine.
Lu Hong, president and CEO of GMTCM Park, as well as advisor to the Office of the Secretary for Economy and Finance, led a team to Mozambique in July 2018. In addition to agreeing to strengthen Sino-Mozambican cooperation in traditional medicine, the team attended a number of events celebrating the fruits of their collaboration thus far.
At a ceremony unveiling a plaque marking the Preparatory Office for the TCM Centre of Mozambique in Maputo, a future platform for promotion, transmission and training of TCM, the team also marked the end of two training courses in TCM. They also held an opening ceremony for the Mozambique Training Course on Acupuncture of TCM (Elementary).Macao's entry into Mozambique's health sector may be relatively recent, but China began sending doctors to the country back in 1976. Since then, it has sent a total of 250 doctors there and the number is increasing; a new dormitory was completed in 2018. During this 40-plus year period, they have treated more than 1.5 million patients.
Lu said that some TCM products have already been registered by the Pharmaceutical Department of the Mozambique Health Ministry. "On this basis, we will, within this year [2019], accelerate our efforts in the countries that border Mozambique and other PSC, such as Cabo Verde, Angola, and Guinea-Bissau."
She said that, while they have much work to do in the European market, "TCM is accepted there as health supplements. This is a very good base." The next step is to work with regulators in Europe to obtain approval for TCM as medicines, she said.