TEXT Cláudia Aranda
The 7th MITE, held 26–28 April, turned its focus toward boosting a two-way tourism platform, aiming to attract visitors to Macao while also providing opportunities for other countries and regions to promote their products and services.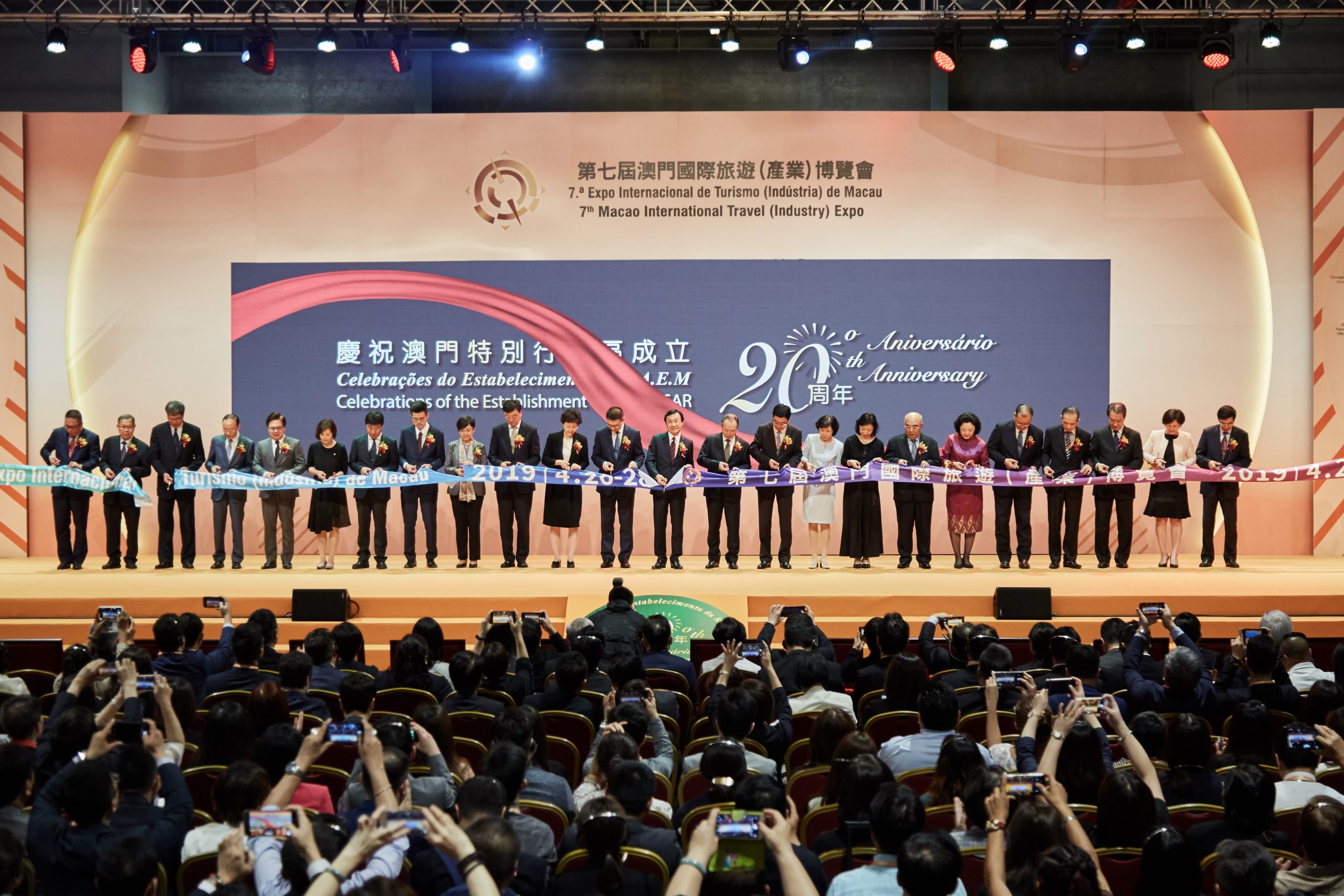 The 7th Macao International Travel (Industry) Expo – known simply as 'MITE' or 'the Expo' – marked "the largest Travel Expo ever," said Macao Government Tourism Office (MGTO) Director Maria Helena de Senna Fernandes, speaking on the sidelines of the event.
Organised by MGTO and coordinated by the Macau Travel Agency Association, with the support of the Ministry of Culture and Tourism of the People's Republic of China, the three-day event drew 33,944 visitors and hosted the signing of 34 cooperation agreements between enterprises from tourism and related sectors.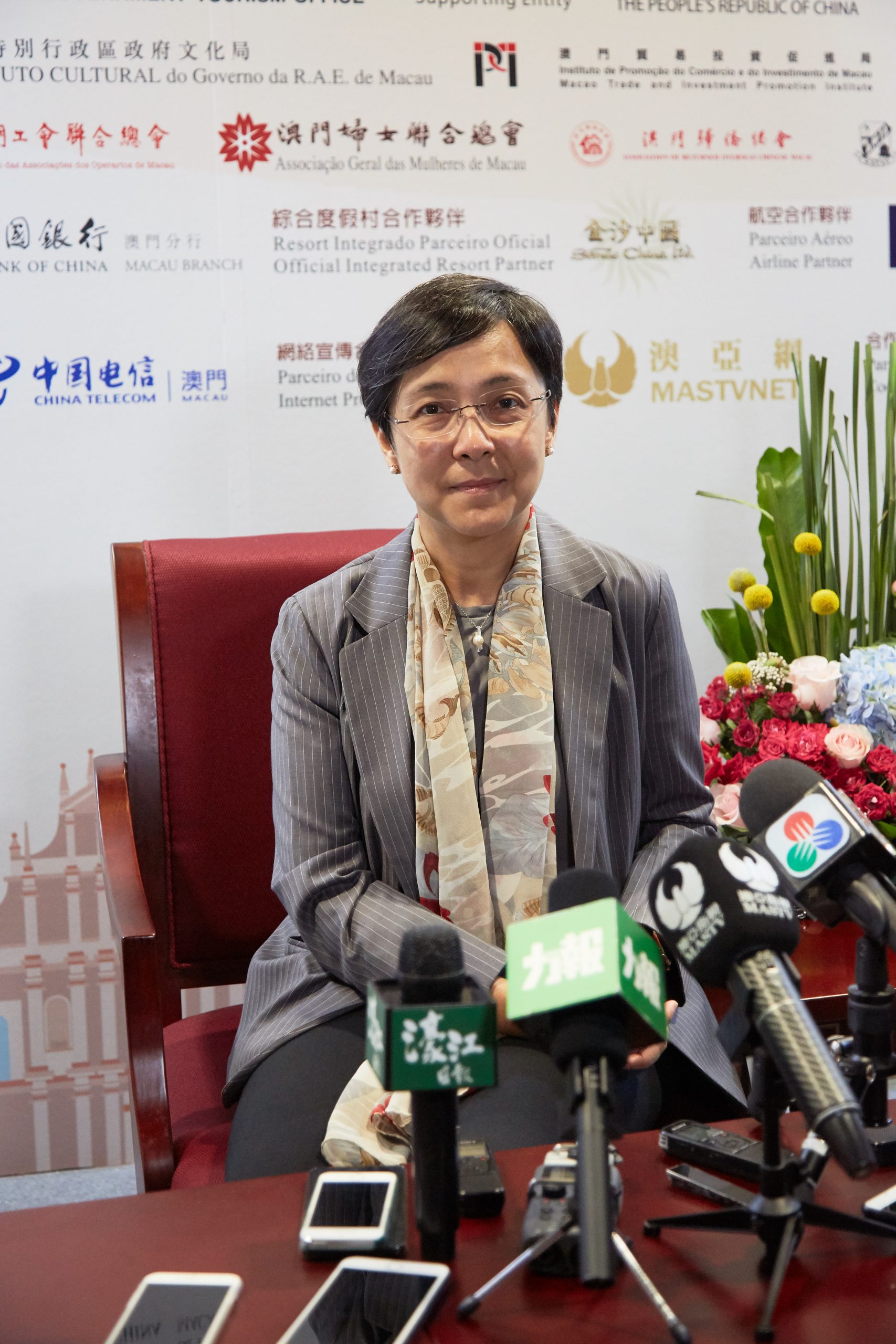 The Expo occupied 22,000 square metres of the Venetian Macao, double that of last year, and boasted 835 booths run by 452 tour operators, tourism-related entities, and enterprises from 54 countries and regions. "One hall was becoming a little bit too stressful in terms of space and the corridors too narrow," remarked Senna Fernandes, noting that the extra space also enabled various exhibitors to set up larger booths and to expand highlighted pavilions.
The cost increased as well, coming in at MOP23 million (US$2.85 million), an increase of MOP7 million (US$866,075) over the previous year. The Macao government covered MOP15.6 million (US$1.93 million) with the remaining money coming from sponsors and expo revenue.
Speaking at the opening ceremony, Senna Fernandes pointed out that the Outline Development Plan for the Guangdong–Hong Kong–Macao Greater Bay Area "clearly indicates support for Macao in developing an array of internationally impactful MICE brands." Therefore, "the Expo will keep moving towards becoming Macao's annual international travel fair brand, endeavouring to widen tourism cooperation across sectors, fields and regions, to deliver more far-reaching impact internationally."
One day for trade, two for the public
For MITE 2019, organisers wanted to go beyond the B2B (Business-to-Business) and B2C (Business-to-Consumer) patterns, to facilitate information accessibility and cooperation within the world tourism industry, and to provide a chance for Macao tourism enterprises and tourism-related personnel to exhibit their products.
Therefore, this year's edition adopted a two-way tourism platform, the MGTO director explained. For the first time, the opening day was dedicated exclusively to trade and industry professionals, while the remaining two days were open to the public. This reorganisation did result in a slight decrease in total visitor numbers – MITE 2018 welcomed over 40,000 visitors – although the daily average did increase.
This year's Expo also aimed to spotlight Macao's role in two major initiatives, the Belt and Road Initiative (BRI) and Guangdong–Hong Kong–Macao Greater Bay Area (GBA), as well as its One Centre, One Platform development orientation.
The event hosted 74 exhibitors from the 11 cities comprising the GBA and 35 exhibitors from countries and regions along the BRI, while there were 8 tourism bodies from the Portuguese-speaking countries and 32 from mainland provinces or municipalities. A total of 63 local exhibitors also joined the event, including travel agencies, airlines, hotels, food souvenirs, cultural and creative businesses and telecommunication companies, among others.
Macao is focused on diversifying its offerings and attracting more visitors from new markets, an effort that may be furthered by the BRI linking China with numerous countries and regions.
In this regard, the MGTO director also announced new inroads in the South East context: "In July, we go to Singapore for promotion, but this time more dedicated towards travel trade," she said, adding that, "for some time, we have not done anything in Singapore, so I think it's time to go back and do something there and, besides that, we are continuing to do our promotions in other traditional markets."
Additionally, said Senna Fernandes, the first quarter of this year saw Korea overtake Taiwan to become the third largest market for Macao. "It's a very special development that we hope to perpetuate in the future," she said.
MGTO is also "studying the potential" of Northern Europe, particularly the Scandinavian countries. "Obviously these are niche markets, but there are a lot of different ways of looking at the European context and we are really looking into how we can address and work more in the European market; there are a number of different things we are looking at," she explained.
The Macau Association for the Promotion of Exchange between Asia-Pacific and Latin America (MAPEAL) set up a Latin American Pavilion this year, which featured Argentina, Brazil, Chile, Cuba, Ecuador, Mexico, Panama, Peru, Uruguay and Venezuela as participating countries.
MGTO is also "studying the potential" of Northern Europe, particularly the Scandinavian countries. While this promotion is welcome, the market is not "an immediate priority"…mainly due to access."
While this promotion of Latin America is welcome, the market is not "an immediate priority" for the Macao government, mainly due to access. Senna Fernandes pointed to the lack of flights connecting the two regions, noting that the few that do exist are through Hong Kong.
"That's why I think, for us, it's interesting to get to know them to start with, but we do not expect to do big things there at this point," she explained.
Historical strength, future promise
In recognition of this year of dual celebrations – 2019 marks both the 20th anniversary of the handover and 70th anniversary of the founding of the People's Republic of China – MITE organisers decided to illustrate Macao's advantages and what the city has to offer with seven key highlights.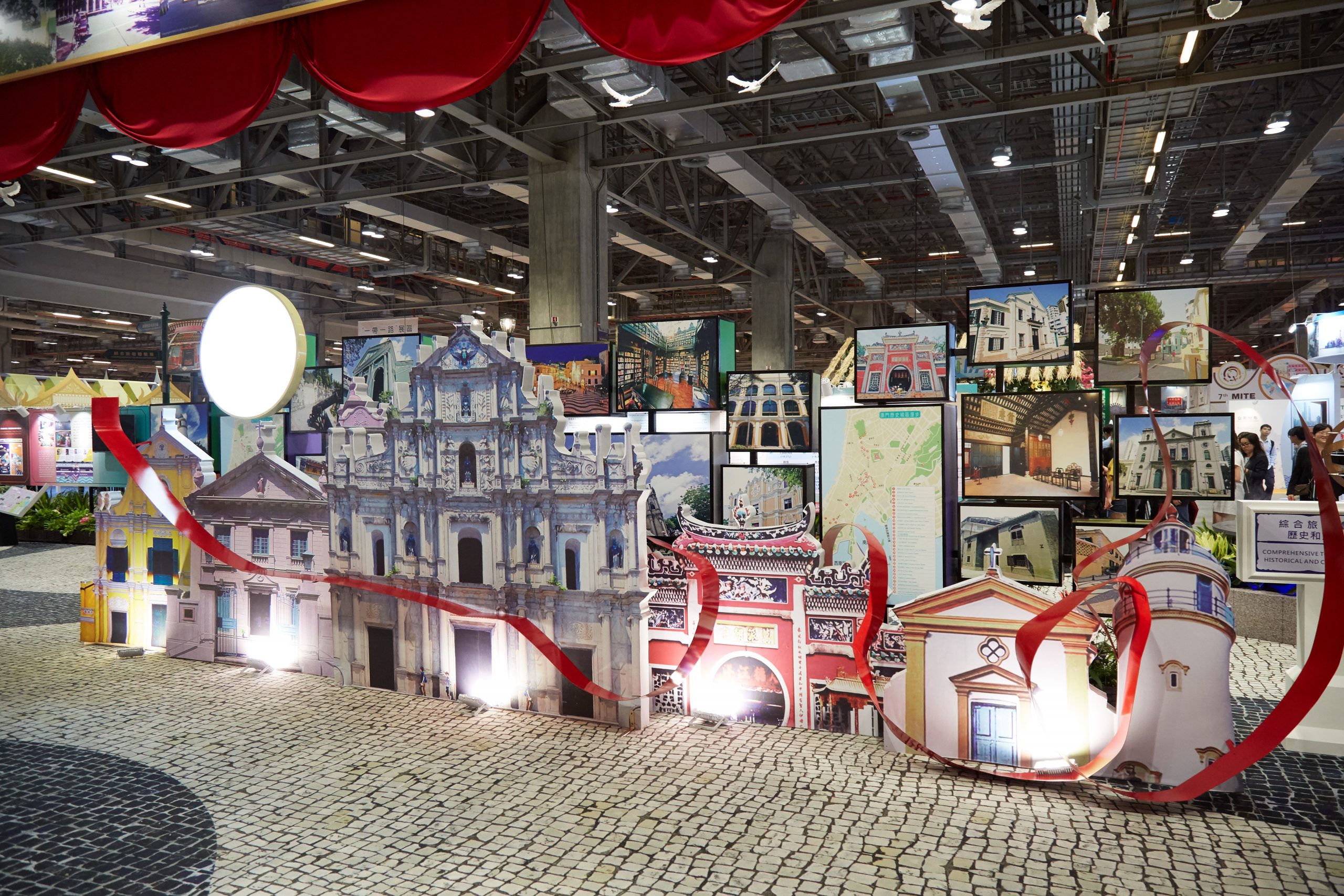 One such was a pavilion exhibiting the development of Macao's tourism industry over the last two decades, 1999–2019, with seven chapters. Through multimedia ranging from writings, images and videos to statistical tables and more, the pavilion presented a comprehensive overview of significant events and milestones of Macao's tourism industry.
Three other highlighted pavilions focused on the major goals driving Macao government policy more broadly: the BRI, GBA, and Sino-Lusophone exchange.
An approximately 1,000-square-metre Belt and Road Pavilion – nearly 5 per cent of the total area – focused on fostering tourism partnerships under the BRI and brought together about 130 tourism entities and enterprises from some 35 countries along the Belt and Road for the opportunity to explore and deepen cooperation on diversified tourism products.
In order to develop multi-destination itineraries in the GBA, a Greater Bay Pavilion was set up to provide the latest tourism information about multi-destination travel in the region and establish new zones, including Zhongshan Street, Guangzhou Street and Zhuhai Street, for sales of respective cultural and tourism products.
During MITE, MGTO arranged industry delegations from Malaysia, Indonesia, Thailand, Singapore, Philippines, Portugal, US and Taiwan to pay multi-destination familiarisation visits to Macao and other GBA member cities, including Guangzhou, Zhaoqing, Jiangmen, and Hong Kong.
The China and Portuguese-speaking countries pavilion was aimed at deepening cultural and tourism exchange between the two entities by presenting products from Portuguese-speaking countries (PSC) and Chinese tea art performance and so forth. MGTO and the Permanent Secretariat of the Forum for Economic and Trade Cooperation between China and Portuguese-speaking Countries (Forum Macao) jointly organised a promotional session for PSC tourism products to introduce tourist spots, resources and products in Portugal, Angola, Brazil, Cabo Verde, Guinea-Bissau, Timor-Leste, Mozambique and São Tomé and Príncipe, with the goal of strengthening tourism cooperation and exchange among various destinations.
The final three highlights focused on cultural tourism, with special attention paid to gastronomy, and an innovative new system to improve business matching at the annual signature event.
The Cultural and Creative Pavilion aimed to strengthen interaction and integration of culture and tourism, offering a variety of cultural and creative experiences for Expo visitors, featuring 16 parent-and-child or teenager workshops under 12 cultural and creative themes. Expediting the development of cultural tourism is part of Macao's goals under the Outline Development Plan, a move that would allow the city to diversify and increase sustainability via culture and the creative industries.
One such industry is gastronomy, and the budding UNESCO Creative City of Gastronomy turned the spotlight on this field with an educational session entitled The Great Green Food Journey. It was part of the campaign launched in January by MGTO and National Geographic at the 2019 Macao International Gastronomy Forum.
For four months, National Geographic produced and disseminated stories in video and articles format, aiming to locate, support, and promote sustainable practices in the food and beverage sector in Macao, as part of the initiatives carried out by MGTO.
Among the invited chefs at the educational session were Anthony Sousa Tam (Root), Alex Gaspar (Sands Cotai Central), Hans Lee Rasmussen (IFT Educational Restaurant), Pun Man Kuai (Herbal Treasures in Studio City) and Leong Kin Meng (Sum Yuen Vegetarian in Pou Tai Temple), together with the business development director of Wong Chi Kei Noodles, Fei Wong.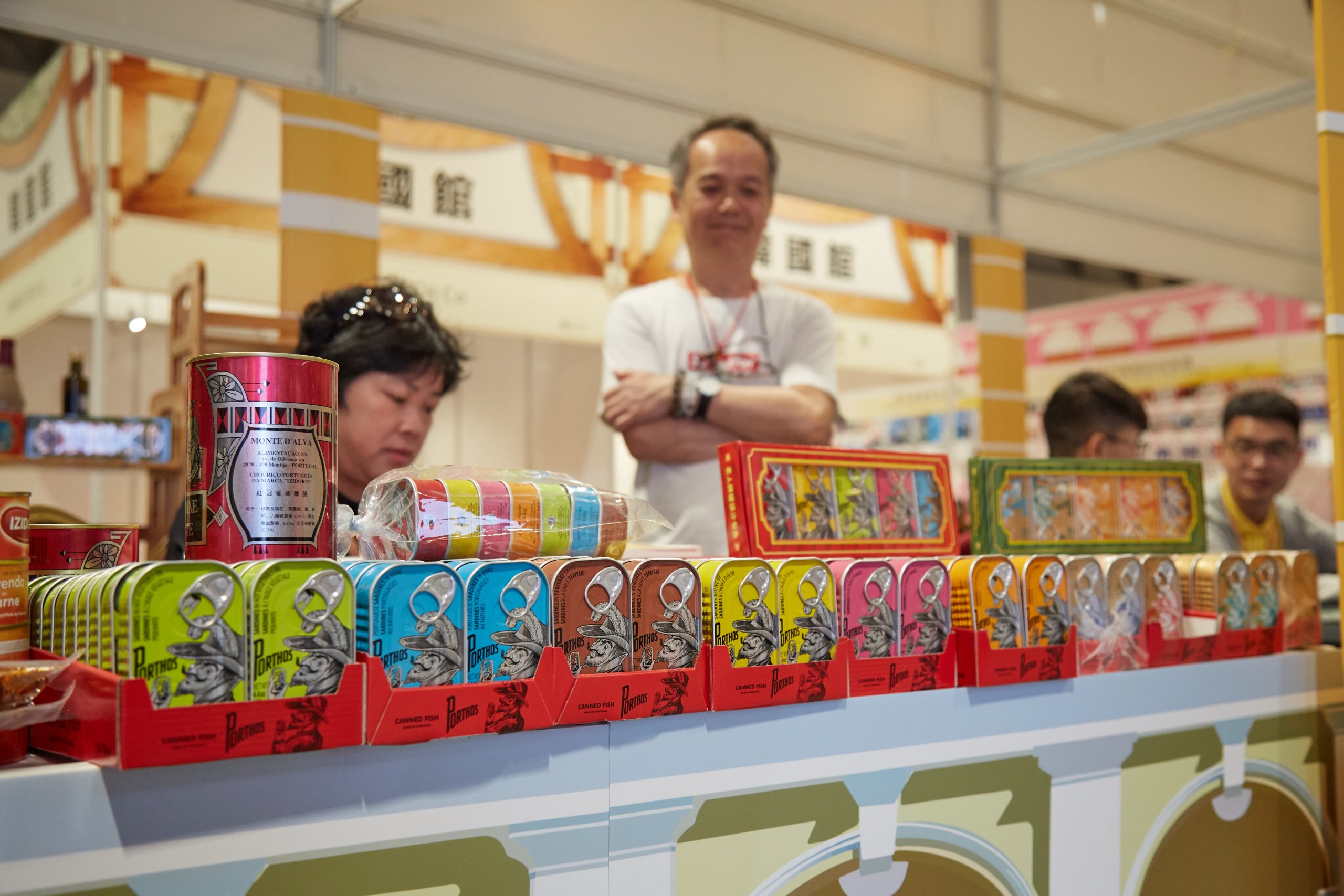 The guest speakers, who also featured in the series of videos and various other materials produced as part of the campaign conducted by MGTO and National Geographic, shared about their green practices, vision on Macao's gastronomic sustainability and its role in the future development of the tourism industry in the city.
Some of their environmentally friendly practices already include earth-to-table approach, by using rooftop gardens and aquaponics systems to grow their own ingredients and maximising ingredient usage to minimise food waste, in addition to the top-notch presentation and creativity of their dishes.
Finally, the 2019 MITE saw the inauguration of a pre-scheduled appointment system that enables precise matching and business appointments scheduled between exhibitors and buyers in advance, leading to more effective outcomes. More than 7,000 business matching sessions connected 318 hosted buyers and 154 industry buyers with exhibitors this year.