"Macao is known for its world heritage sites, intangible cultural heritage, festivals and grand events. But out in nature, you can see an alternative, beautiful side of Macao. A small town with a different perspective."
So says Eric Leong, who co-founded the local hiking club, Associação de Juventude San Ngai de Macau (San Ngai Macau, meaning 'Mountain Will') in 2017. A firm believer that nature has the power to heal our bodies and clear our minds, the 36-year-old spends much of his time exploring the hills and trails that snake across the territory.
He knows where to watch the sunset over a seaside pagoda, how to retrace the footsteps of ancient villagers through the forest and which mountain boasts the highest peak at 170 metres – experiences that you wouldn't typically associate with Macao. And yet, the city is full of natural beauty, including more than a dozen lovely hiking trails that wend their way across the main peninsula, Taipa and Coloane. Macao's trails give locals and visitors alike a chance to explore the city's green side.
"I have been hiking in Macao for around 10 years," says Leong, who was a boy scout growing up and spent years mountaineering around Asia. "The reason why I continue to hike with unfading passion is because I am continuously learning more in the mountains – all of which can be integrated into our lives. The interaction between humans or the changes in nature we observe, these are not felt in the city."
One area of Macao that he returns to time and time again is Coloane Island, in the far south. In particular, he gravitates towards the Hac Sá Long Chao Kok Coastal Trail. Promising stunning sea views, coastal ecology and dramatic rock formations, the family-friendly route undulates between flat stretches and steep staircase. Meaning "Dragon Claw Rock", Long Chao Kok offers a nightly treat, too: On clear evenings at 7 pm, you can see an impressive fireworks display, courtesy of the aquatic theme park Chimelong Ocean Kingdom in Hengqin.
"Long Chao Kok is one of Macao's 'New Eight Scenic Spots', named by the Chinese Cultural Exchange Association, [a non-profit organisation] with a goal to promote Macao's culture," Leong says. "And the fact that it is easy makes it a great relaxing morning walk."
Another benefit of Macao's approachable trails is that hikers do not need to invest in expensive equipment or worry about serious injuries. Simply throw on some sportswear, grab a water bottle and set off. From start to finish, Leong says the trail takes about a half-hour to complete. You can find the trailhead near Hac Sá Beach on the eastern coast of Coloane and follow it all the way to Coloane Va Ian Cemetery to the south.
Depending how often you stop to take photos, that is. Known for its photogenic appearance, Hac Sá is Macao's biggest beach and has distinctive bi-coloured sand: part black, the beach's natural hue, and part yellow, thanks to imported sand used to stop erosion. Along the way, many hikers stop to take photos from a picturesque wooden pagoda that seems to float over the water.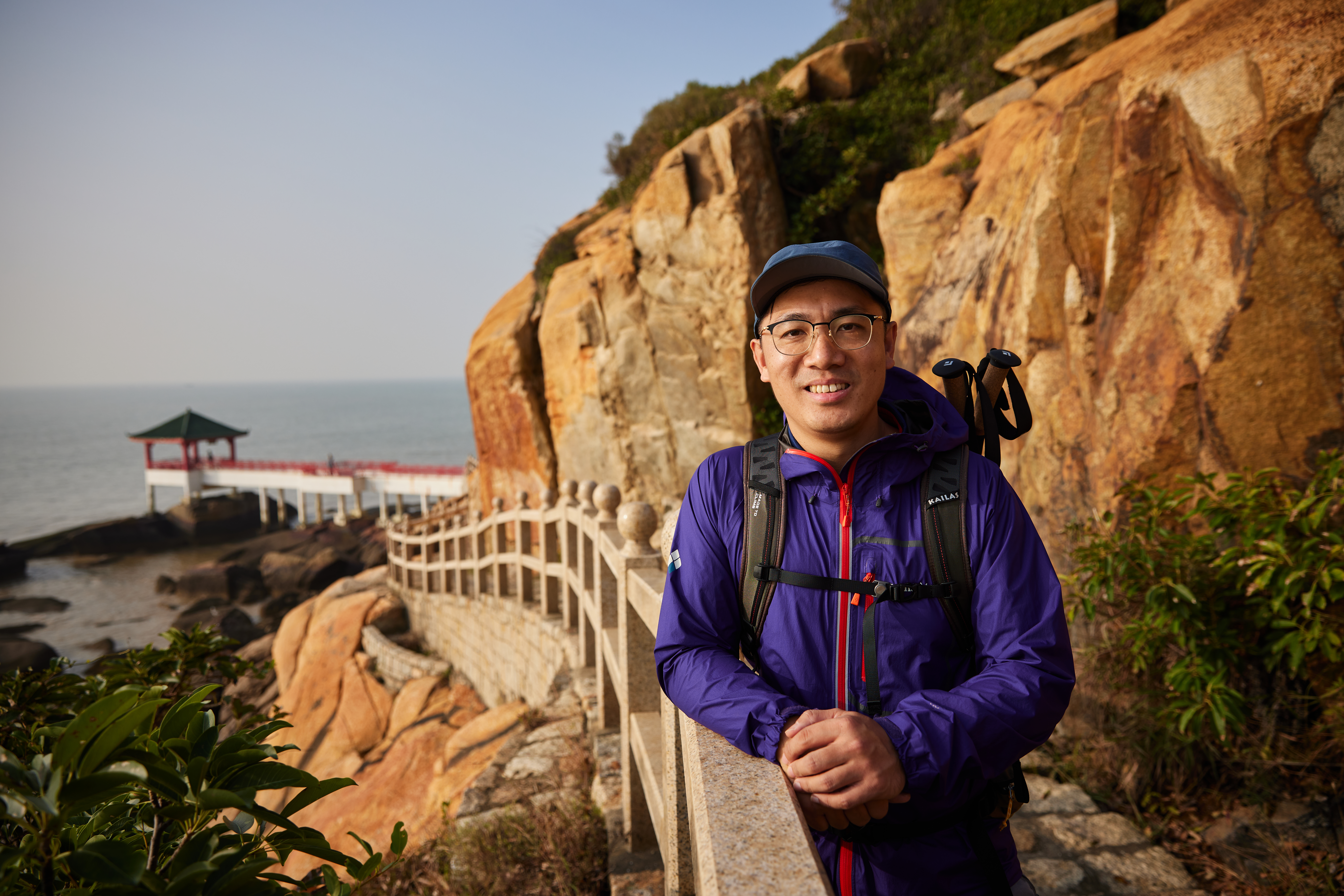 A 10- to 15-minute walk from the trail's finishing point will lead you to Cheoc Van Beach, a palm-fringed cove with a golden, sandy coastline and public swimming pool. If you reach the beach at dinner time, dig into a homemade pizza and fruity sangria at waterfront La Gondola Restaurant.
Another relatively easy trail on Coloane Island takes you from Hac Sá Reservoir Fitness Trail to the A-Ma goddess statue. This well-worn route traces Hac Sá Reservoir, a star-shaped body of water surrounded by trees in Coloane, and is known for its fresh air and a dramatic 60-metre-long swing bridge that hovers above the water. "The best two words to describe this trail are: 'beautiful landscape,'" Leong says.
The Hac Sá Reservoir Fitness Trail itself is short, taking just 30 minutes to complete as a loop, but it's common for Macao's dedicated hikers to connect the fitness circuit with longer, more challenging treks around the city.
To go the extra mile, quite literally, climb up Coloane Peak to visit the immense A-Ma goddess statue. Standing precisely 19.99 metres tall, the gleaming white jade statue commemorates the sea goddess, revered by fishermen and sailors, as well as the year Macao returned to the mainland, 1999. There's also a major payoff when it comes to views: you'll be treated to a glorious 360-degree panorama of the South China Sea, Cotai Strip and even parts of Hong Kong.
For those who love history and exotic plant life, Leong recommends the Coloane Seac Min Pun Ancient Path to Hac Sá Beach. You can find the trailhead on Estrada de Hac Sá. If you encounter a rugged, relatively steep path that looks like it's been around for centuries, you're in the right place.
Up until the 1960s, before Coloane had paved roads, people traversed this trail to move between villages on the south side of Macao. "The connection with different historical cultures and characteristics from ancient times to the present makes this walk worthwhile. It's what makes our trails unique," Leong says.
Today, you'll find lots of scenic gazebos where you can catch your breath and admire the views. Along the way, you may also spot several rare flora in the surrounding forest, including unusual fan-like furcate screw pine trees and the tropical uvaria shrub (known for its red, star-shaped flowers and yellow fruits).
While the path only takes around 35 minutes to complete, you can continue by following the Coloane Trail to the A-Ma Cultural Village or Seac Pai Van Park, then continue to Hac Sá Beach to create a three- to four-hour hike.
Sprawling across 7,000 square metres, the A-Ma Cultural Village is a popular landmark that plays host to the ornate Tianhou Palace, an impressive entry arch and a bell tower. As an added bonus, the village is just a five-minute walk uphill to see the A-Ma goddess statue.
Another popular option is Seac Pai Van Park, where you can meet Macao's giant pandas, Kin Kin and Hong Hong, and an array of other animals – think red pandas, monkeys, snakes. The 20-hectare park is something of a refuge, providing a safe home to animals that had been illegally smuggled into Macao and rescued by the government.
After exploring Chinese architecture or visiting with rehomed animals, follow the trail down to Hac Sá Beach, where you can refuel with chu pa bao (pork chop buns), barbecued eggplant and other local snacks at one of the food stalls.
Of course, fresh air, great views and delicious food are just a few of the many payoffs that come with exploring Macao's green side. For Leong, spending time in nature is a way of life that he hopes to share with as many people as possible. "A lot of tourists have already seen a lot of the city, but Macao's natural scenery is something new," he says. "Especially Macao's mountains and the natural environment – they can really leave visitors with a completely different impression."
---
Explore Macao's trails
Whether you live in Macao or are planning a visit, check out these beautiful paths to see another side of the city.
Hac Sá Long Chao Kok Coastal Trail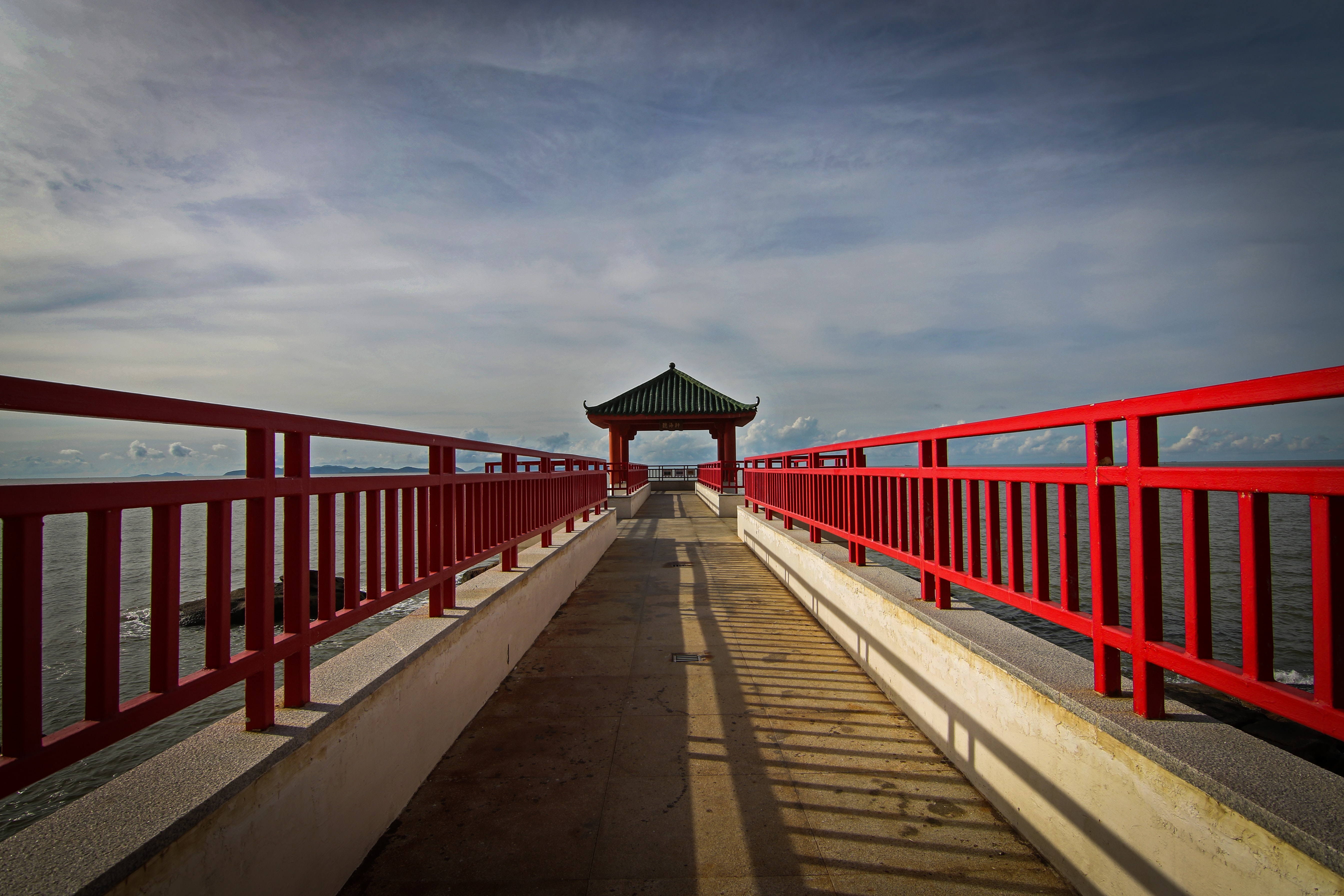 Starting point: Rua de Hac Sá Long Chao Kok
Ending point: Estrada de Cheoc Van
Distance: 1.2 kilometres
Time: 30 minutes
Hac Sá Reservoir Fitness Trail to the A-Ma Goddess Statue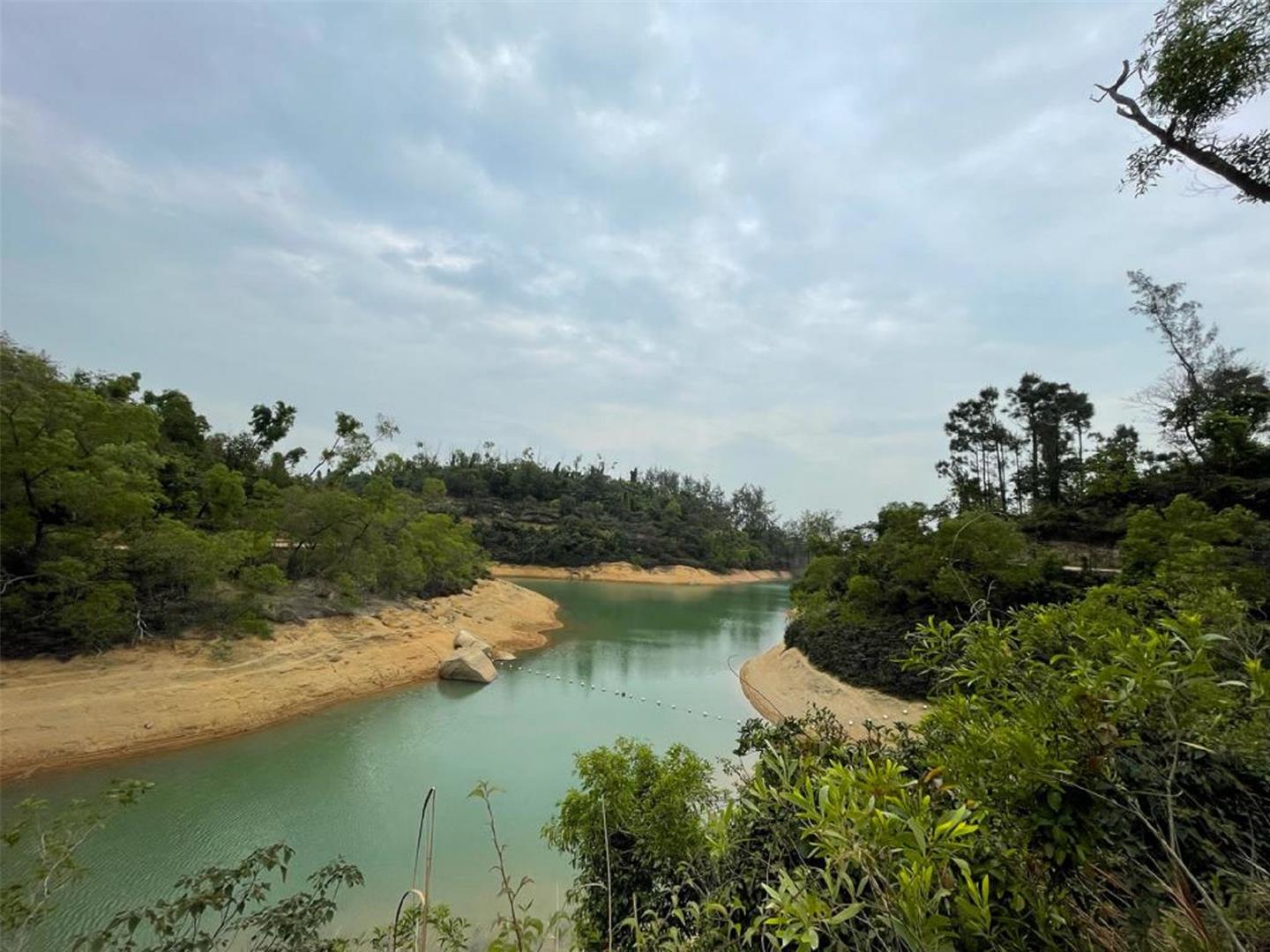 Starting point: Hac Sá Reservoir Natural Park
Ending point: Hac Sá Reservoir Natural Park (circular trail)
Distance: 3.2 kilometres
Time: 1 hour 40 minutes
Coloane Seac Min Pun Ancient Path to Hac Sá beach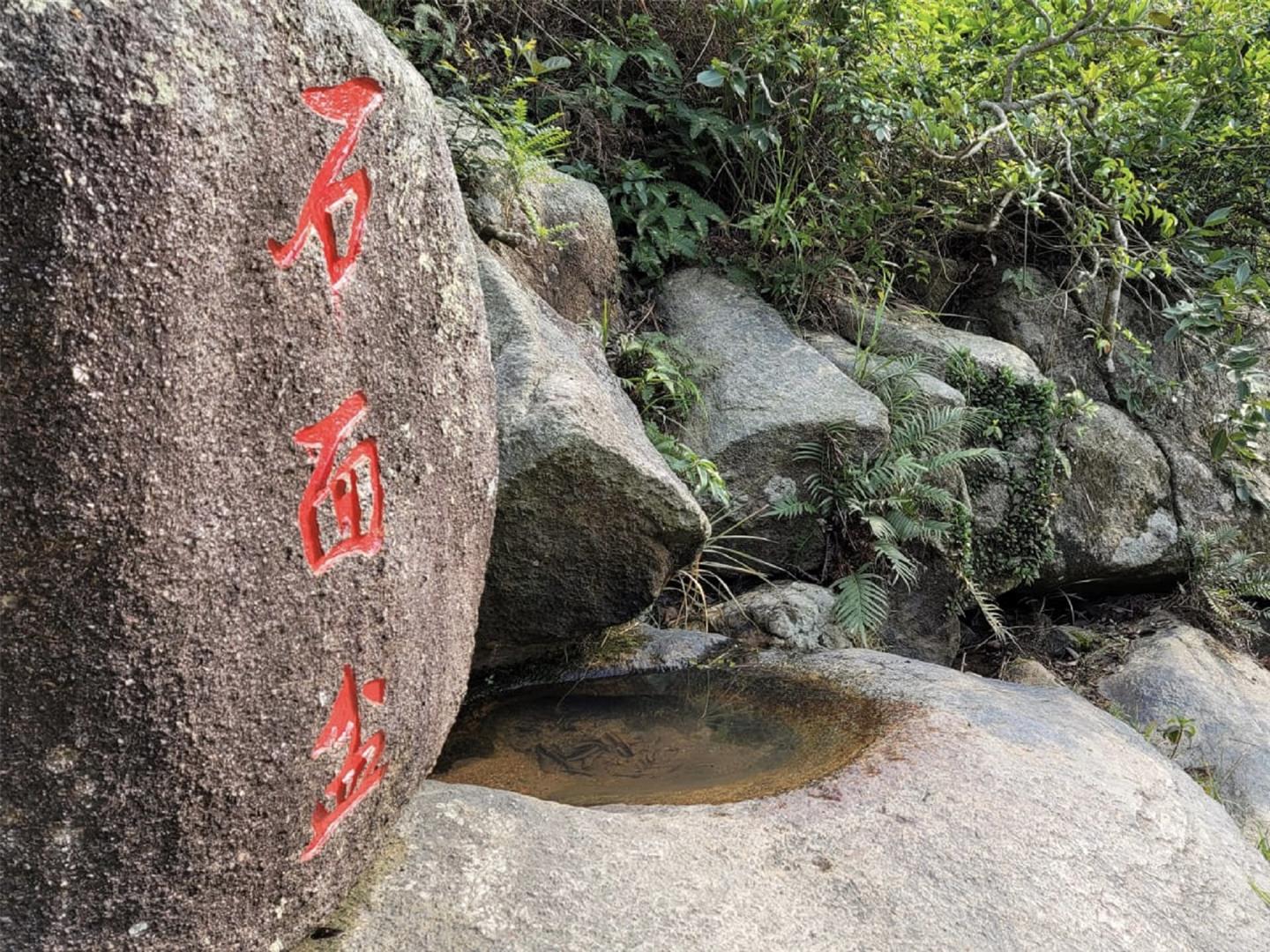 Starting point: Seac Min Pun Ancient Path
Ending point: Seac Pai Van Park
Distance: 3.5 kilometres
Time: 2 hours