More than a decade ago, local architect Rui Leão fought against potential demolition of the building currently occupied by the Macau Portuguese School. The Brutalist building – previously home to the now defunct Escola Comercial Pedro Nolasco – is both an impressive feat of 1960s design and a cultural tribute to Macao, incorporating Portuguese tiles and Chinese-style courtyards. Leão won (sort of): the building remains in situ, but is not officially protected.
Leão believes such a culturally significant structure should be protected, along with the rest of Macao's at-risk 20th-century architecture. This includes the likes of Cinema Alegria, an Art Deco building built in the early 1950s, and the highly distinctive Red Market, constructed out of claret-coloured bricks in the 1930s. So, five years ago, Leão embarked on a mission to chronicle such buildings. The resulting Macau Modern Architecture Walking Guide was published in September. This 100-page coffee table-style book delves into the histories of 37 buildings built between the 1920s and 1970s. It includes eight curated walking tours designed to get readers outside and appreciating architecture in person.
Leão, 53, heads Docomomo Macau, an independent branch of Docomomo International. Founded in 1988, Docomomo International is a global non-profit organisation focused on studying and preserving 20th-century Modern architecture. Also known as the Modernist era, this period produced buildings noted for the use of glass, steel and reinforced concrete. Minimalistic structures were favoured – a rejection of the many Revivalist styles – and function inspired form.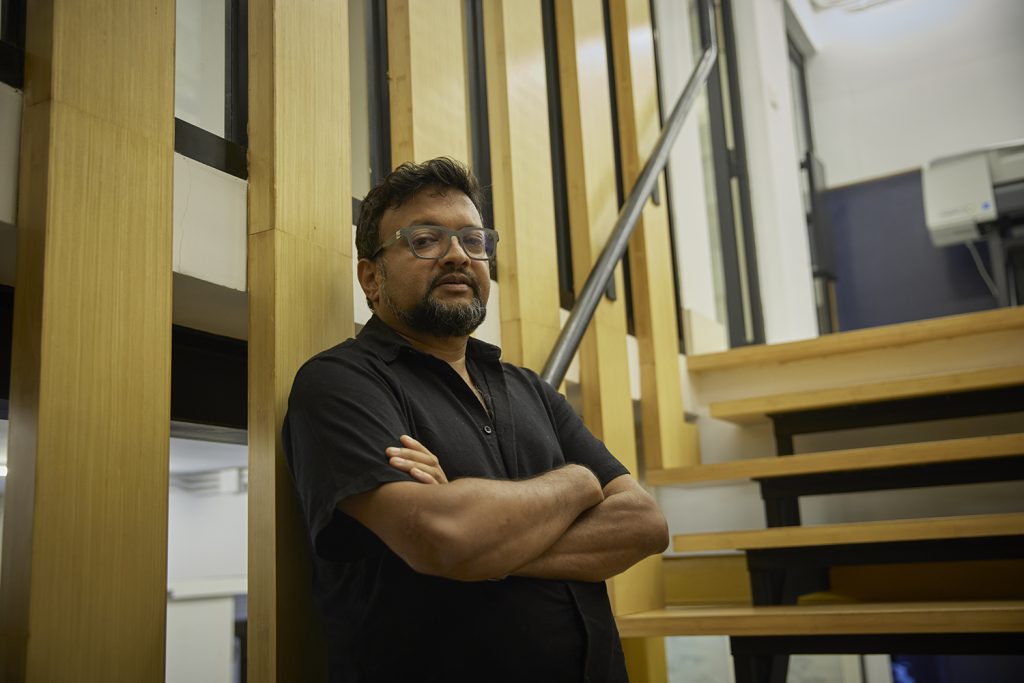 Art Deco, Brutalism, Bauhaus, and what's come to be known as Mid-century Modern fall under the Modernist umbrella. Docomomo is a portmanteau standing for the DOcumentation and COnservation of buildings, sites and neighbourhoods of the MOdern MOvement.
"Modern architecture was significant because it looked nothing like the traditional architecture, which was done with materials like brick and wood and stone," says Leão. He describes the first generation of Modern architects tackling "more daring architectural design."
"The spaces could be much bigger, the windows could be so wide, the roofs could be flat and the rooftops could be used as gardens or public space. These were very radical moves and visually very different from everything that was built up until that time."
Fishing village to gaming hub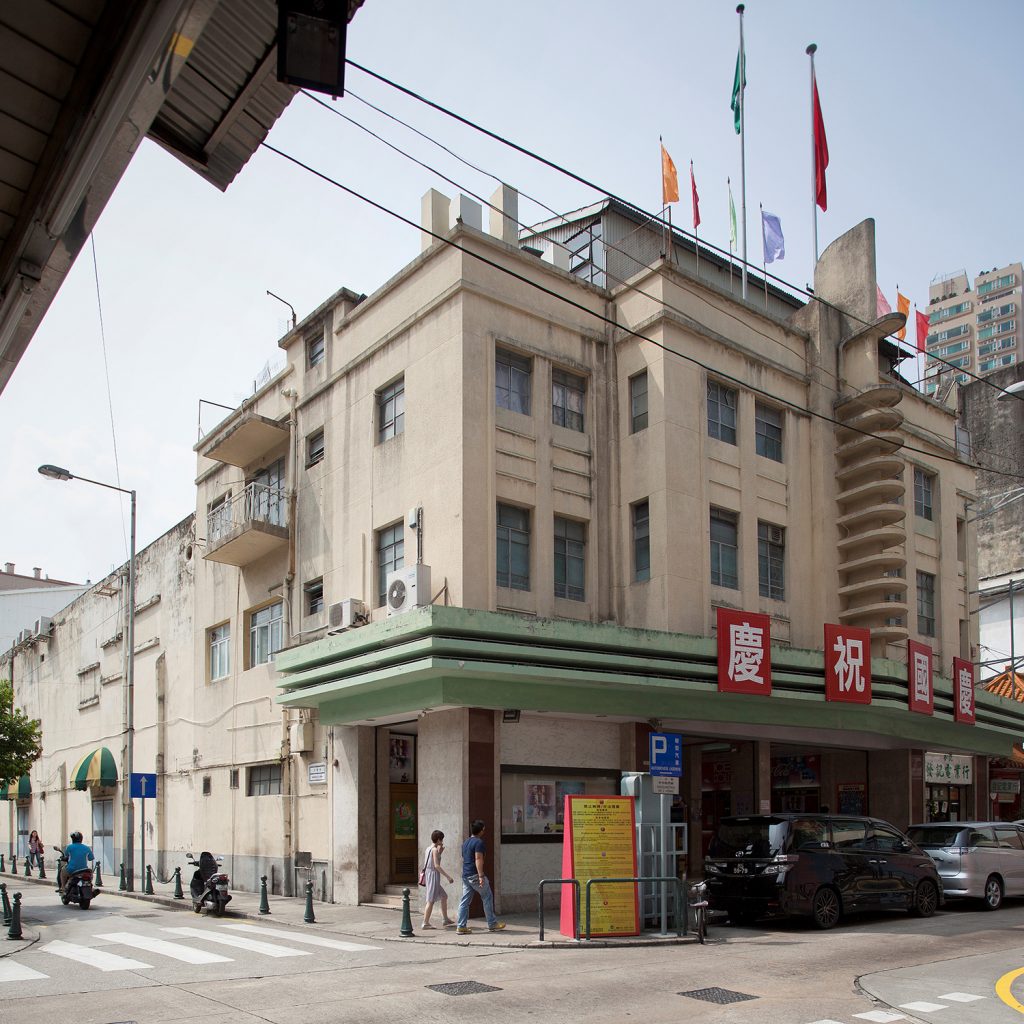 Modernist architecture's rise coincided with Macao's transformation from simple fishing village to cosmopolitan city. While gaming was legalised by the Portuguese administration in 1849, it only started attracting international attention in the 1960s. That's when the Sociedade de Turismo e Diversões de Macau introduced Western-style gambling and began ferrying people between Macao and Hong Kong – massive draws for Macao. In the Macau Modern Architecture Walking Guide, that burgeoning era of the gaming industry is represented by Hotel Lisboa's original 12-storey casino-hotel tower, built in 1970.
Other featured buildings include the Rainha D Leonor residential building, next to Hotel Sintra; Pier 16 in the Inner Harbour; Luís Gonzaga Gomes High School, an important example of Macao's 1940s brand of architecture; the salmon-coloured D José Da Costa Nunes Kindergarten, an early Art Deco gem; Our Lady of Fátima Church, built right after the city's 1966 riot against the Portuguese administration; and the teal Pacapio building, built in 1964 by Macao's most-celebrated architect, the late Manuel Vicente. Most are located in the Macao peninsula.
Unfortunately, many of Macao's modern buildings have been poorly maintained and very few are officially protected; a fact Leão describes as "sad". The Rainha D Leonor building is one of these. Macao's tallest residential building when constructed in the 1950s, it was designed by Macao-born Hong Kong architect José Lei to resemble one of Le Corbusier's famed Brutalist apartment blocks in France. Le Corbusier is one of the best-known pioneers of Modernist architecture.
Leão says he sees Macao's Modernist buildings as tangible links to a more culturally enlightened past, when the city was more than glitzy casinos. He wants local authorities to grant them protected status. "If they don't, anyone can very easily say, 'There is no reason to preserve this building so let's just demolish it,'" he laments.
"If these buildings go, we're just left with these big money machines."
Buildings that preserve a collective memory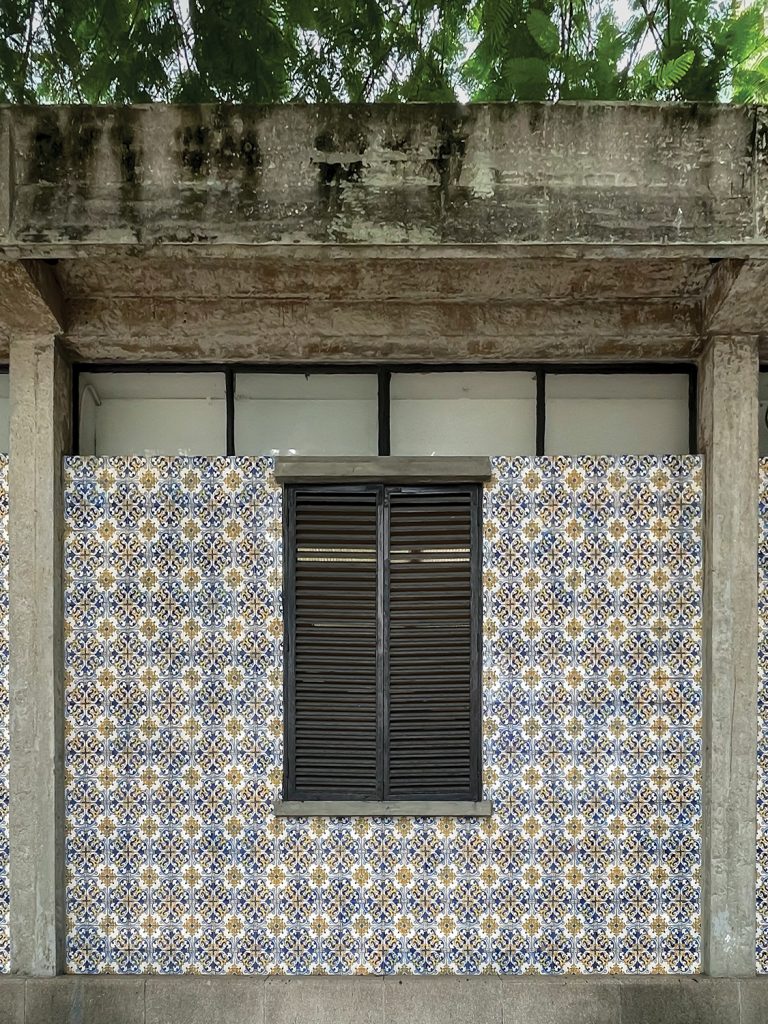 University of Macau professor and former lawmaker Agnes Lam agrees with Leão. She was a guest speaker at the Walking Guide's launch at Pin-to bookstore, on 15 September. Lam, 50, spoke about how Macao's Modernist buildings have borne witness to the city's transformation from low-rise to high-rise; from street food stalls to having everything indoors. Without them, a special part of Macao will be "lost to history," she says. Lam says the new book will help locals better understand themselves, their families, and their city.
"They provide collective memory about local families, friends, communities and places that are still very much remembered by many people in Macao, including myself."
Docomomo Macau is hosting a series of events to promote the new book. Events will include discussions on what can be done to better protect modernist buildings, and about the eight tours described inside the Walking Guide.