The Monkey King comes to Macao
A new attraction has opened in Macao: Monkey King China Show, a large-scale fantasy play based on the enduring and epic Chinese legend Journey to the West. It is being shown at the Sands Central Cotai. Based on the adventures of Tang dynasty Buddhist monk Xuanzang who travelled on a pilgrimage to the "West" to obtain sacred texts to bring back to China, the 70-minute show is the first performance to be staged at a new 1,700-seat theatre inside the Sheraton Hotel.
"Monkey King took eight years to produce and involves an investment of US$300 million (MOP2.4 billion), which includes the cost of the theatre," says Xu Feng, Chairman of the Beijing Huayuan Group. "Ours is a high-risk business. If your performance is good, you see a return quickly. If not, the losses can be very great. Las Vegas today is Macao tomorrow. Macao's goal is to be a world tourism and leisure centre, but to achieve this, there is still work to be done. There needs to be high-quality attractions like ours that entice families to come, keeping in mind that women and children do not enter the casinos. I hope more attractions will pop up to provide more options. Gambling turnover here is seven times that of Las Vegas, but available cultural attractions comprise only a fraction of the line-up compared to Vegas."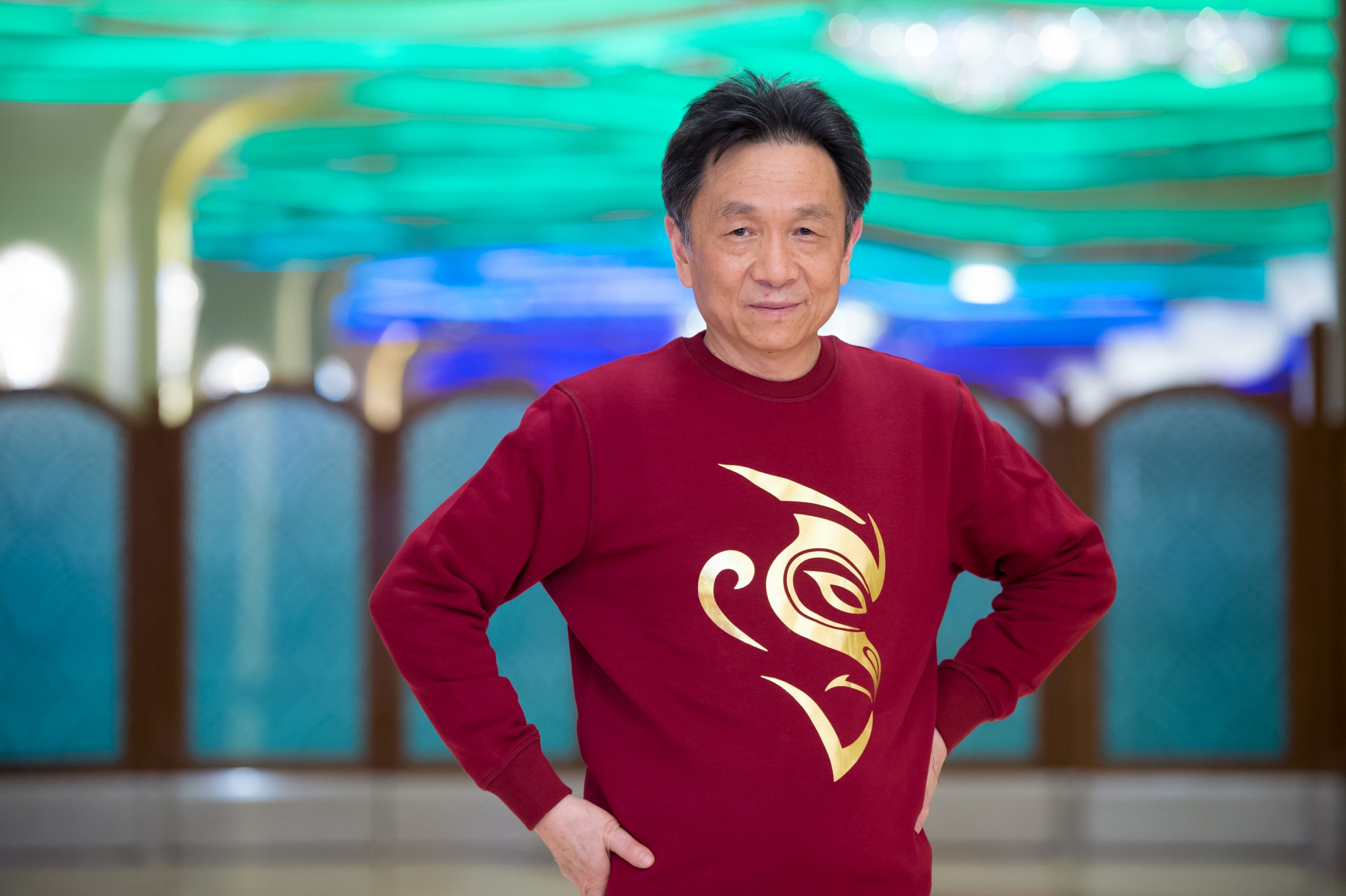 A Chinese show is born in Las Vegas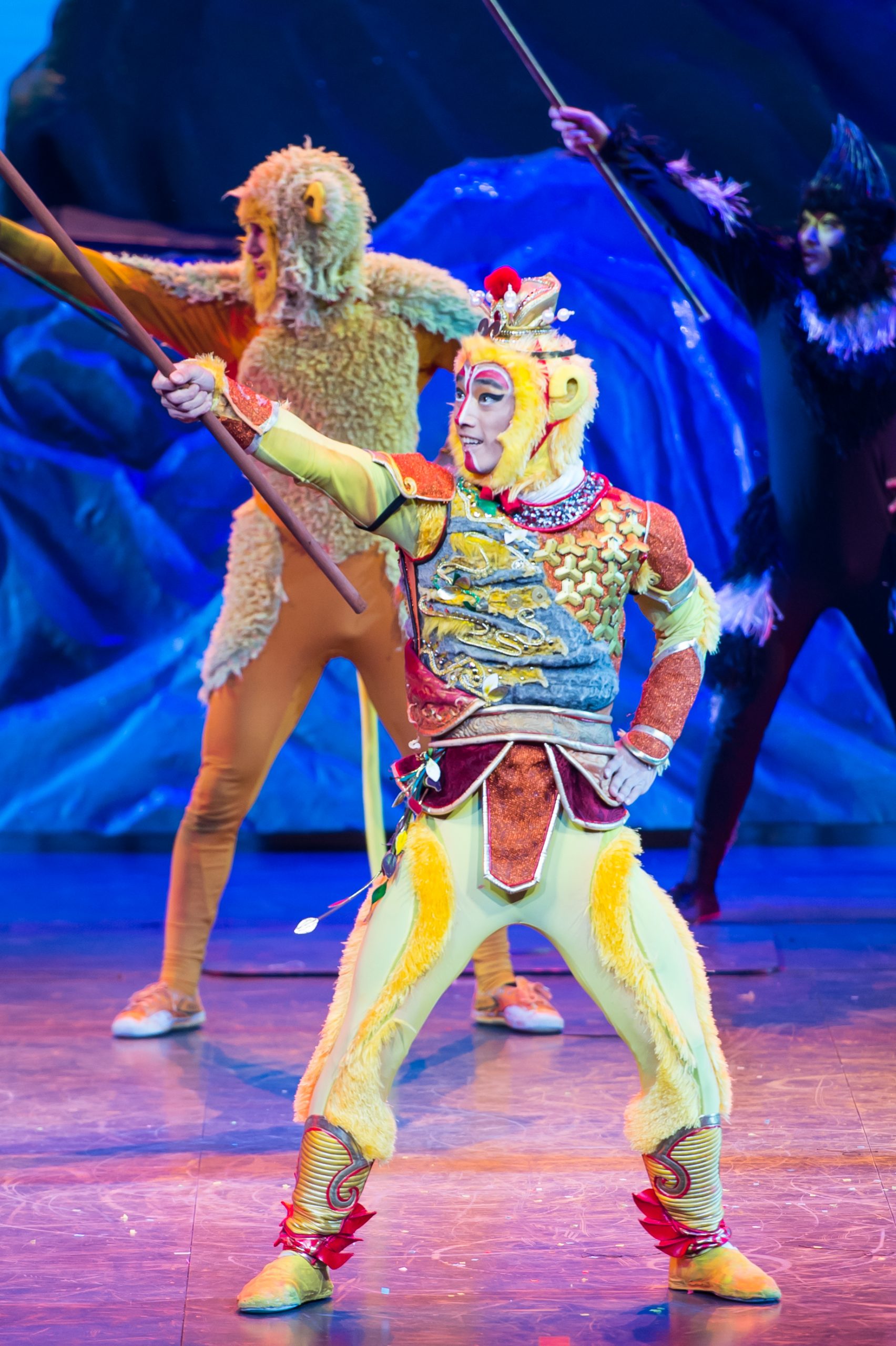 The idea for Monkey King China Show was born 10 years ago when Xu and his Huayuan colleagues went to Las Vegas to sample the live performances. They realised that they already had a gold mine of inspiration at home, just waiting to be transformed into a spectacular and compelling show to rival those of America's Sin City. "With Journey to the West, we had the best subject matter and content. It is one of the earliest fantasy novels in the world!"
Written by Wu Cheng'en in the 16th century, the novel is based on one of the most important events in China's cultural history: the 17-year voyage of Xuanzang, a Chinese monk, who embarked on a pilgrimage to India in the 7th century A.D. There, he learned Sanskrit and brought back Buddhist scriptures to translate into Chinese.
The biggest production challenge for Xu and his colleagues was that the story has already been told hundreds of times in comics, novels, video games, television series and films. They needed to come up with a new and original version, one that would appeal to people already familiar with the story.
Huayuan brought in a group of experts, scholars and artists to join the creative team. The script, which runs 10,000-words long, took two years and dozens of rewrites to complete. The original music score took several leading composers over three years to write. A team at Tsinghua University created the multimedia components, including LED screens and three-dimensional projections of flowers, birds, fish and the underwater dragon palace. Designer Ah Kuan created hundreds of costumes which combine cloisonné and traditional Chinese elements. "This took eight years to prepare," says Xu. "It overturns every conventional notion about the Monkey King. You have no idea what is going to happen next."
The performance troupe is young, with an average age of 22, and includes well-known performers from China, Russia, Ukraine and Uzbekistan. Some were recruited from Cirque du Soleil, including Zhong Zhiwei, who was offered higher wages by Cirque du Soleil but chose to perform in Monkey King.
Another performer, Jia Juan, was formerly a deputy leader of the Guangzhou Military Acrobatic Team and has won international awards for her performances. She applied to leave the People's Liberation Army in order to join Huayuan, a procedure that took over one and a half years to be approved by the Central Military Commission in Beijing. She is now Executive Director at Huayuan.
For Zhong and Jia, as well as many others in the troupe, the appeal was an original script based on a famous Chinese story, written and composed by Chinese artists. Xu asserts that the message of Monkey King is one of universal appeal. "A devil can become a Buddha, a bad person can become good. All religions have this message. This is a message not only from the past but for the present and the future. By bringing Buddhism from India, Xuanzang changed Chinese civilisation."
Securing a ready and willing venue
Creating such an expensive and large-scale production required a major venue willing to host it for a long period. Huayuan began negotiations with Sands China Ltd. in 2012; at the time, Sands was building a theatre within its new complex on the Cotai Strip and was looking for a long-term tenant. It chose Huayuan out of many contenders.
"It is the on-going mission of Sands China to bring the world's best entertainment to Macao for both our fellow residents and our many visitors," asserts Scott Messinger, Senior Vice-President of Special Projects for Sands China. "We spent considerable time looking for the right entertainment show and creative force. We consider ourselves lucky to have the Beijing Huayuan Group presenting an ambitious re-telling of one of the four classic novels of Chinese literature. This represents a collaboration of amazing individuals from Chairman Xu and Director Li to the entire troupe of Monkey King China Show that we now consider our close friends and colleagues."
Last year, Macao received 30.95 million visitors, the vast majority of them Chinese – 20.45 million from the mainland, 6.41 from Hong Kong and 1.07 from Taiwan – who are familiar with Journey to the West. According to Xu, the long-term plan is to bring the performance to Beijing, Shanghai and other major cities in mainland China as well as internationally to Las Vegas and London. "This is a show not only for the Chinese but for everyone. However, for the moment, we are concentrating on Macao."
Recently, the governments in Beijing and Macao have both been pushing the city to diversify its appeal away from gaming to truly become a "world tourism and leisure centre." To that end, the big casino hotels have begun building large performance venues, but filling the venues has proved challenging. "The owners of these venues are apprehensive," says Xu. "They hesitate to choose a performance for fear that it would fail. It is a question of face."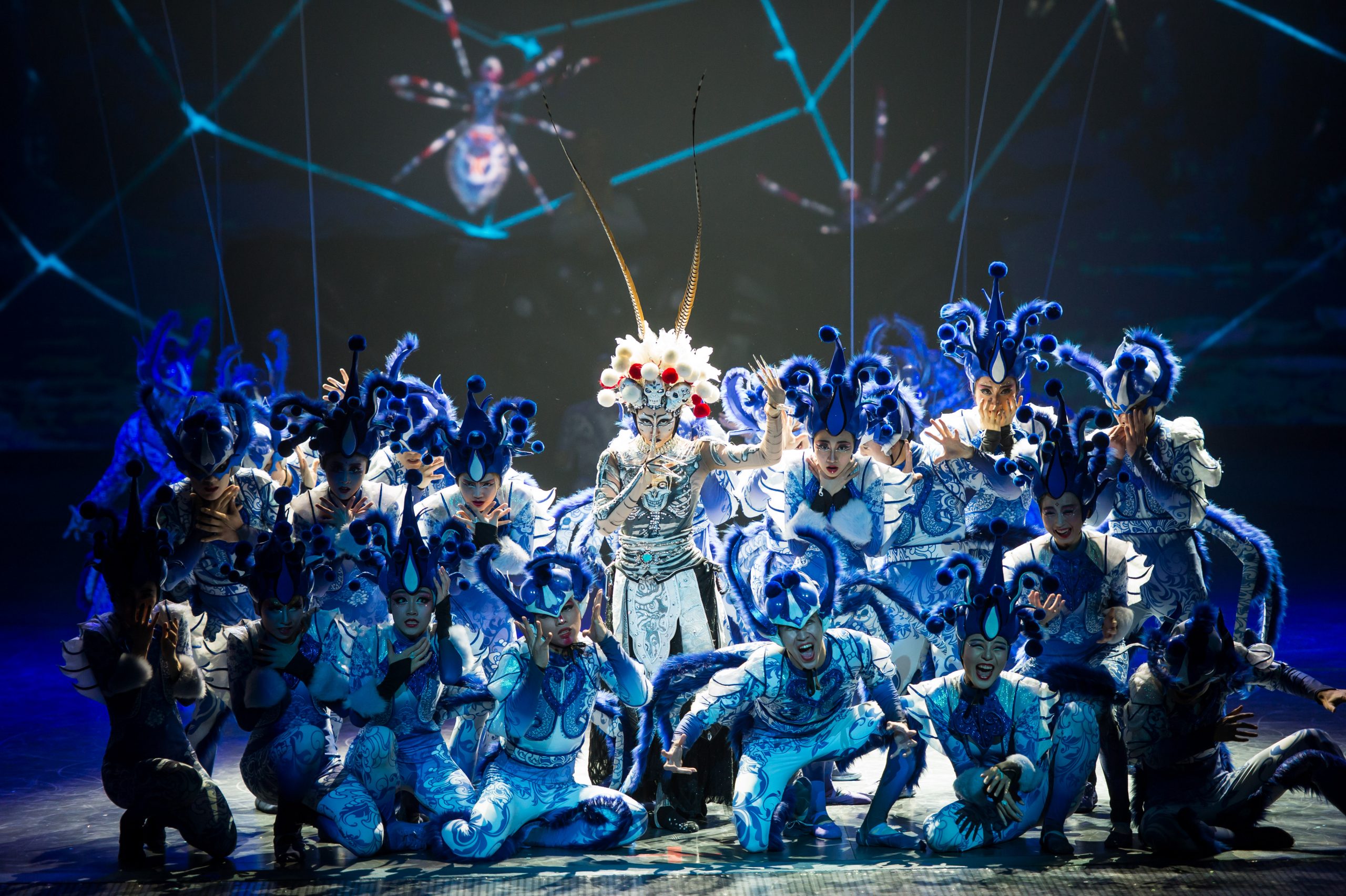 About the Beijing Huayuan Group
Beijing Huayuan Group Co., Ltd. is a private company founded in 1993 by Xu and his associates to mainly focus on cultural activities. Over the last 10 years, it has staged several large-scale works in the mainland and overseas, attracting two million spectators a year, including the grand epic Jing Gang Shan directed by Li Qian Kuan, the large-scale live performance Impression Liu Sanji, the opera Turandot, an opera directed by Zhang Yimou, which premiered at the Imperial Ancestral Temple in Beijing, and First Emperor of Qin, an opera also directed by Zhang Yimou which premiered at the Metropolitan Opera House in New York.