For student-athletes, the FISU World University Games could be considered the Olympics. In fact, until quite recently, the biennial event was known as the Universiade – a portmanteau of the words 'university' and 'olympiad'. Macao first sent representatives to the Universiade in 1995. To date, the Special Administrative Region has brought home nine medals, including three gold.
The Games have taken place in various iterations since the early 20th century, though the concept of mass international student gatherings involving sports was first floated a few decades earlier, at a Universal Peace Congress in Rome. The official precursor to the modern World University Games was known as the International Universities Championships. That was held in Paris, France, in 1923 (and organised by the Frenchman Jean Petitjean). World War II put a stop to the event, though it re-emerged in 1947 as part of the World Festival of Youth and Students – organised by the Czechoslovakia-headquartered International Union of Students (IUS).
FISU (the Fédération Internationale du Sport Universitaire or, the International University Sports Federation in English) entered the scene in 1949 and organised its first take on the Games in Merano, Italy. That event was dubbed Summer International University Sports Week. FISU renamed its Games 'Universiade' in 1959, when the event took place in Turin, Italy.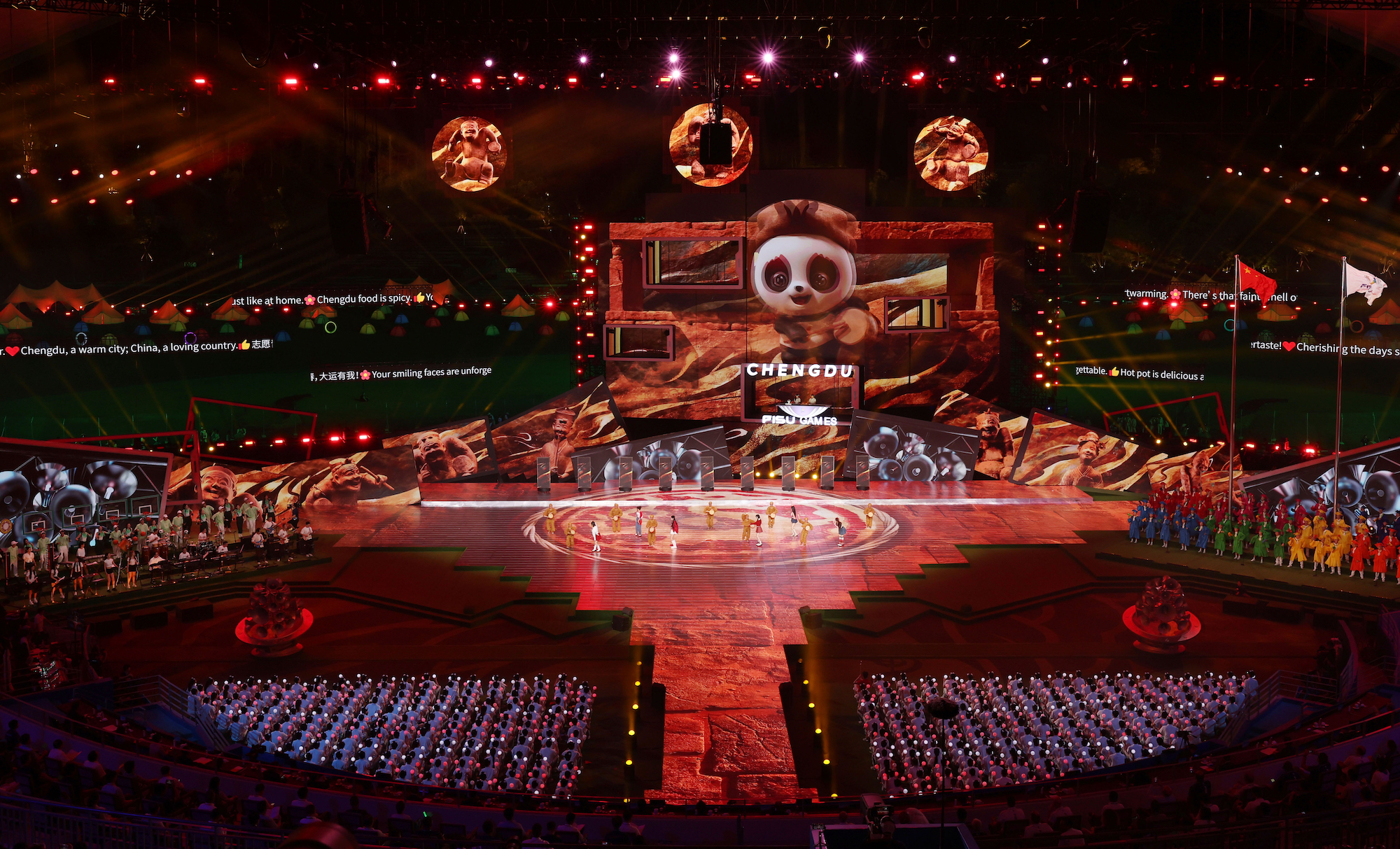 That was the year the IUS and FISU stopped hosting separate events and decided to fully cooperate. More than 1,400 student-athletes, from 43 countries, gathered in Turin and the inaugural Universiade was hailed as a huge success. In more recent years, participant numbers tend to hover around the 8,000 to 9,000 mark and can hail from more than 150 different nations.
The Universiade was officially rebranded as the FISU World University Games in 2020, but the first time the new moniker was used was in 2023, in Chengdu, China. Chengdu had been scheduled to host the 2021 World University Games, but these were postponed due to the Covid-19 pandemic.
Macao first entered the fray at the 1995 Universiade in Fukuoka, Japan. This was considered a noteworthy year for the event, due to the war that was raging in Yugoslavia. The Universiade presented itself as an example of how sports can help bring about world peace, as athletes from all sides of the conflict lived and competed harmoniously in Fukuoka – alongside 11 competitors from Macao (and six from Hong Kong). That year, though Macao athletes took part in running, relay, long jump, javelin, and shot put events, they didn't win any medals.
The Macau Universitarian Sports Association is born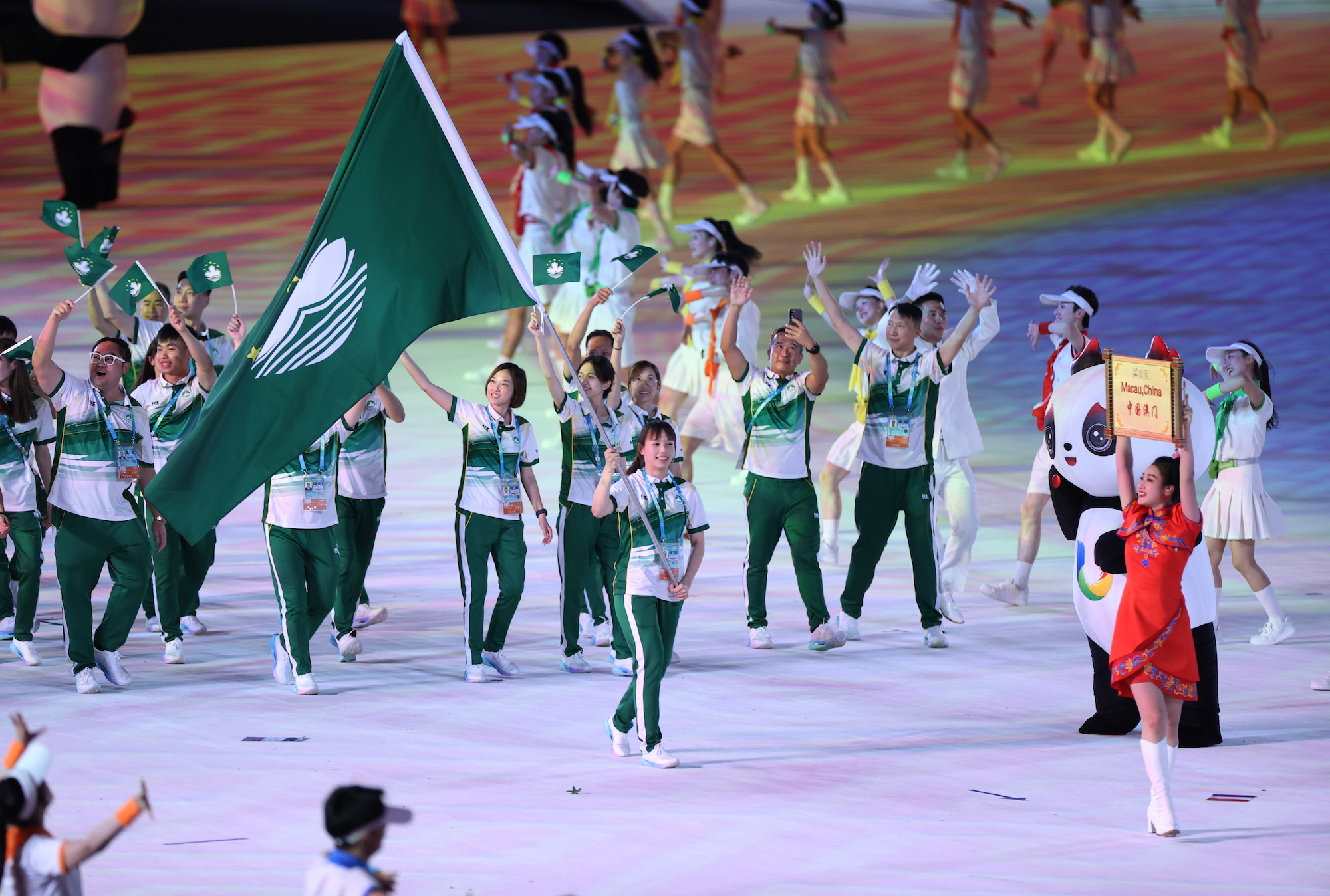 A year later, a Portuguese official formed the Associação do Desporto Universitário de Macau (ADUM), or the Macau Universitarian Sports Association in English. With funding from a government subsidy, ADUM and Macao student-athletes have taken part in the FISU World University Games ever since. ADUM is responsible for organising local sporting fixtures for Macao's university students, as well as smoothing the way for them to participate in regional and international competitions.
Ryo Lou is the association's current president and a former physical education teacher for a local primary school. He's always been a sports enthusiast. Lou played table tennis as a kid, then discovered talents in high jump, short-distance running, and basketball (the sport in which he represented Macao). "I love all kinds of sports, whether I play them or not," Lou says.
He joined ADUM in 2005 while studying at the Macao Polytechnic University (MPU). While many of the association's members leave after graduating – they find it difficult to juggle their sporting commitments with having a day job – Lou's boss at the school was very supportive of his work with student-athletes. But he quit teaching in 2017, after the birth of his first child. He'd decided it was time to launch his own events company, called StarMac – which he runs at the same time as heading ADUM.
Wushu – Macao's speciality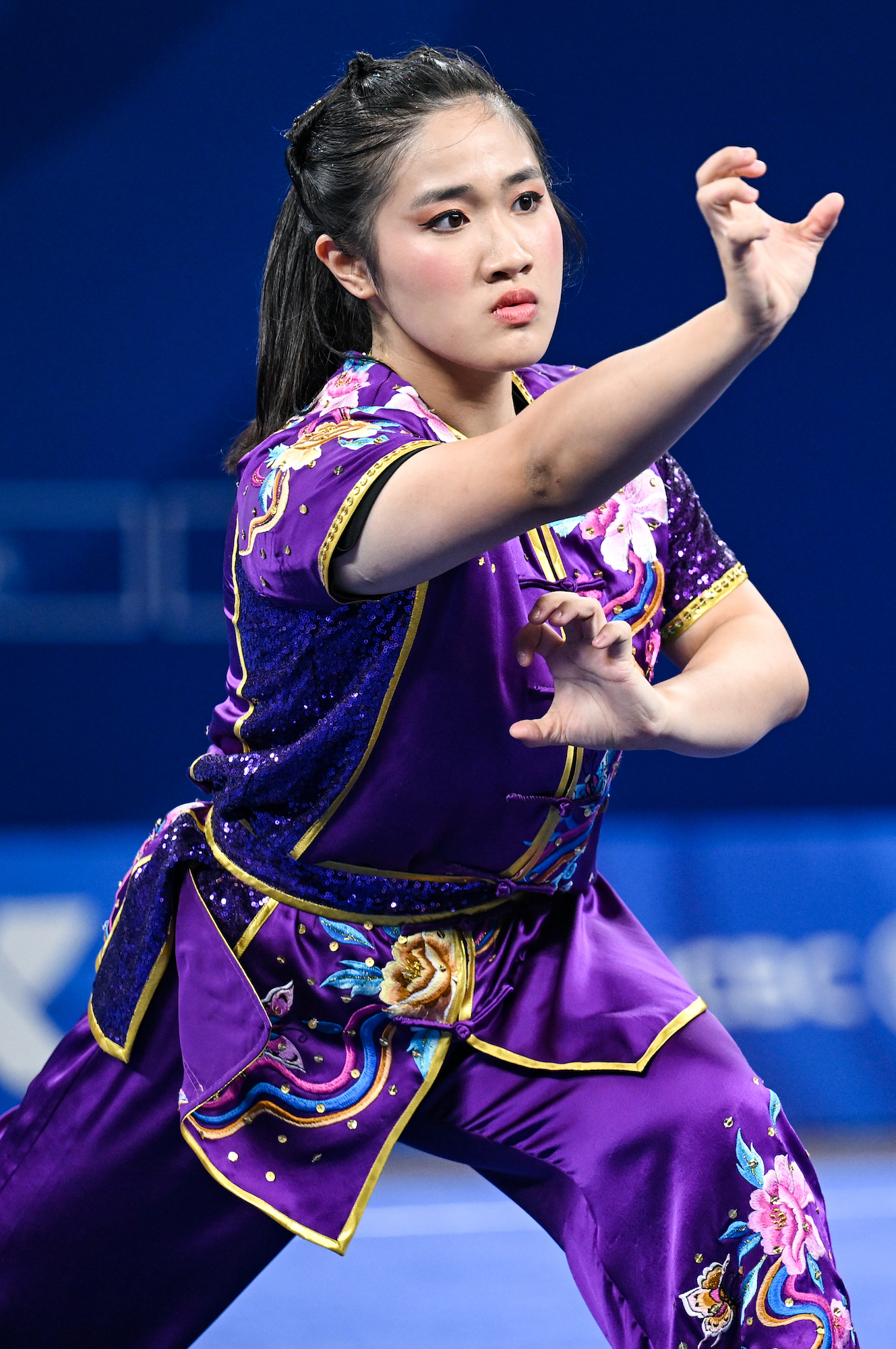 The FISU World University Games have been held in China every ten years, since their 2001 iteration in Beijing. Shenzhen followed in 2021, and Chengdu was slated for 2021 – though pushed out to 2023 due to the pandemic. Many of China's biggest names in sports have competed in the games, including diver Guo Jingjing, track and field athlete Liu Xiang, and swimmer Sun Yang.
"We hope that whenever the Games take place in China, we will have the home advantage," says Lou. "Whether it's the China or Macao team, when we march into the arena at the opening ceremony or during the matches, the audience's shouts of acclamation will be louder."
At the 2023 Games, China topped the winners list with 178 medals. Macao ranked an impressive 25th overall (out of 53 competing territories) and brought home a record haul of medals – seven in total, including one gold. All were for various wushu events. Wong Sam In earned a gold medal in the women's 'nanquan' category and a bronze in 'nandao'. Wong Weng Ian got two silver, one in the women's 'jianshu' and the other in 'qiangshu'. Cheung Ioi Chit and Lei Cheok Ieong won silver and bronze medals respectively in the men's 'nangun' and 'gunshu', while Cai Feilong earned a bronze medal in the men's sanda tournament. The city's other 52 representatives competed in swimming, judo, fencing, taekwondo, athletics, table tennis, and badminton.
Wushu's addition to the 2017 Universiade in Taipei, Taiwan, was a game-changer for Macao. That year, Macao-born wushu athlete Li Yi (李禕) won the city's first two medals – in men's 'jianshu' and 'qiangshu'. Both were gold.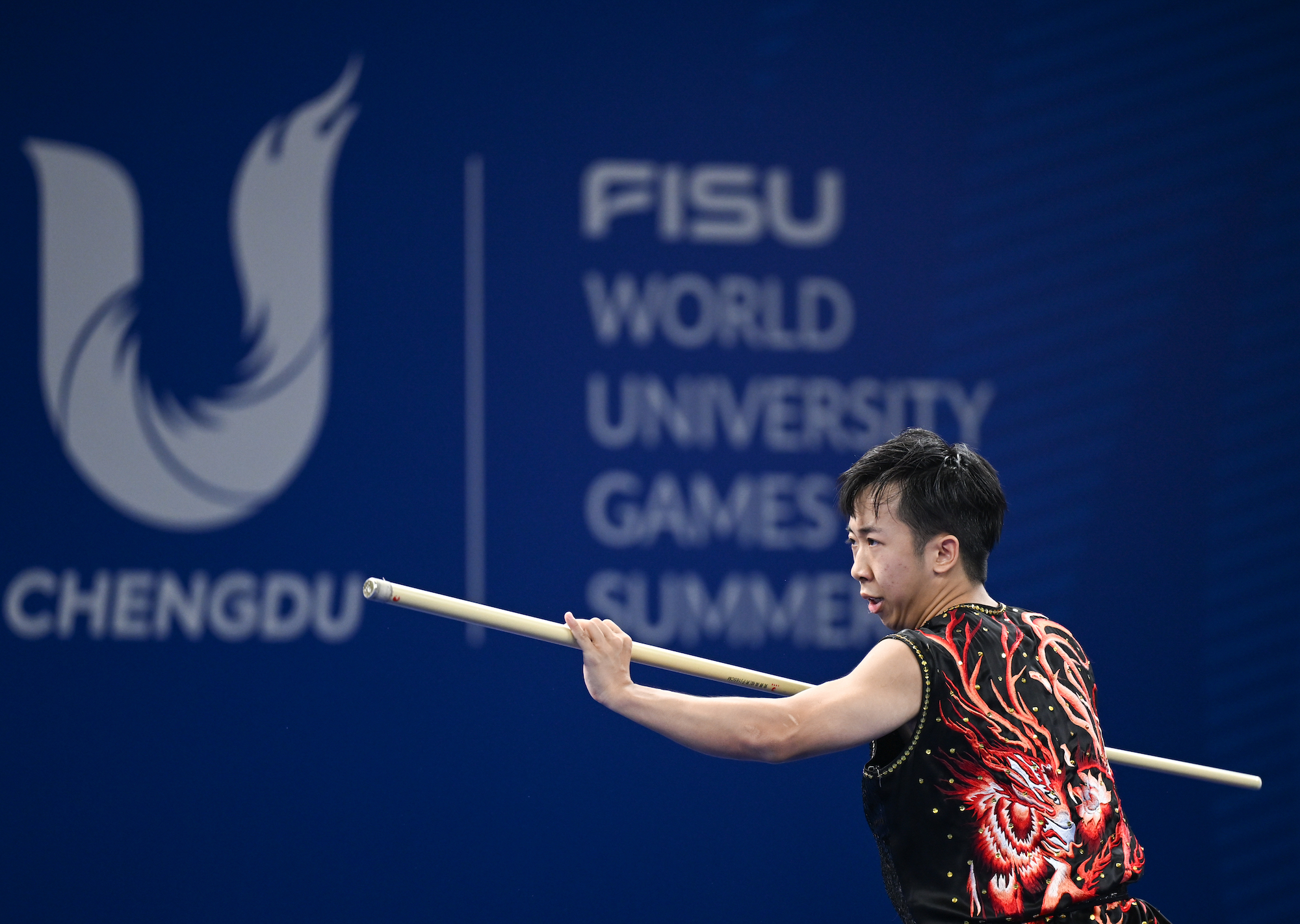 This year's gold medalist, Wong Sam In, had badly injured her anterior cruciate ligament about a year before the games – making the 21-year-old computer science student's performance all the more impressive.
"It was unreal and unexpected," she says. "My coach and I thought it would be great if I could just find a way of participating since it was my first big competition in about three years."
Wong, who goes by 'Angela', first encountered wushu as a small child in 2010, after watching a Chinese New Year performance at the Macao East Asian Games Dome. She was immediately drawn to the sport, but was already involved in several extracurricular activities at the time. Wong's mum made her wait a year before she began her wushu training at age 8. She was good enough to join Macao's wushu team in 2013.
Today, Wong has 85 medals to her name. She has won gold in tournaments around the world, including in Bulgaria, Korea, Brazil and Brunei. Her latest win in Chengdu was her 8th international gold medal. Wong now has her sights set on the World Wushu Championship, which she plans to enter in the next few years.
"That is the highest level that wushu athletes can get to," she says. "So I hope to challenge myself in those competitions and show the world that there is a Macao athlete called Angela Wong, and she plays wushu really well."
Promoting sports in the city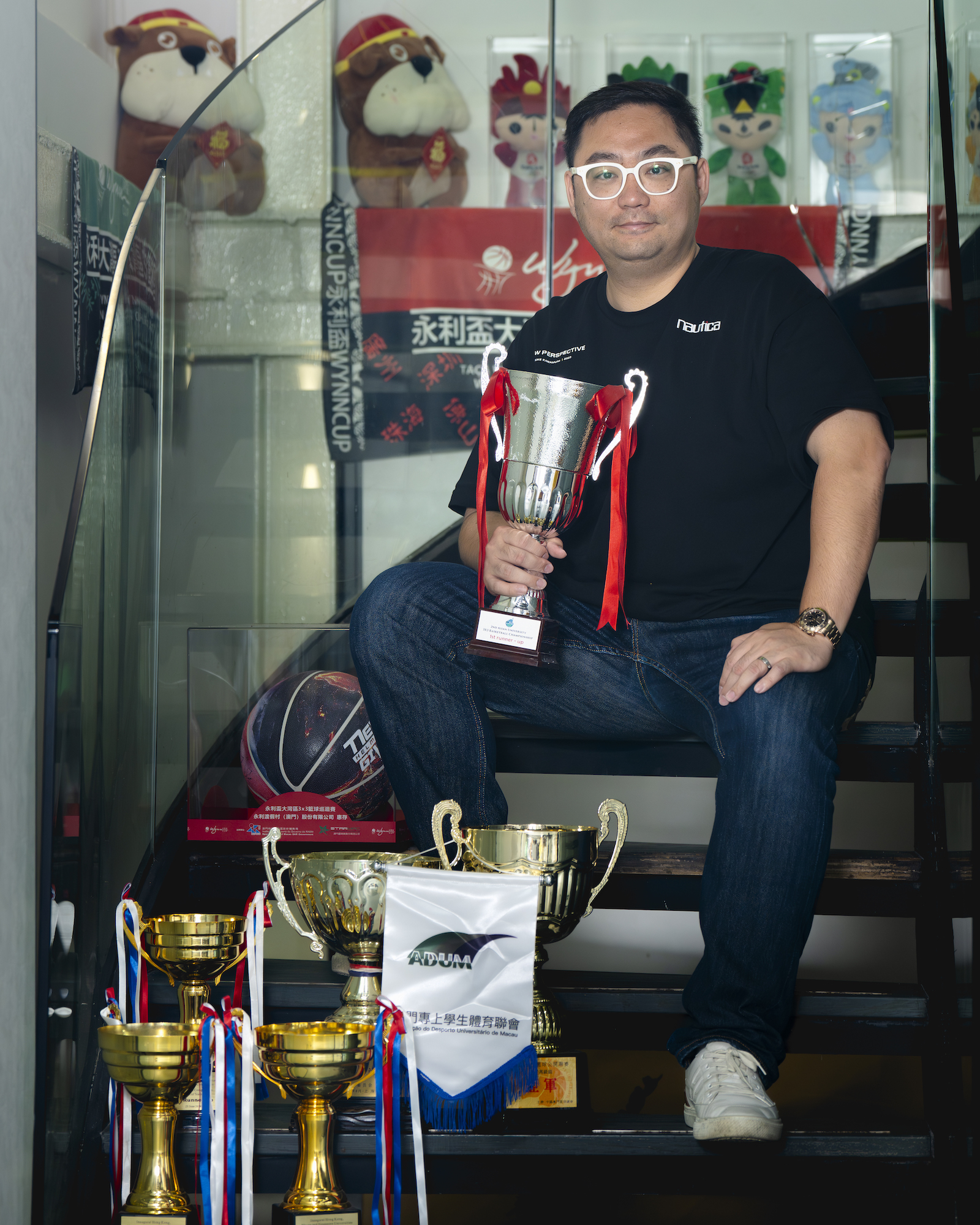 Lou, meanwhile, has sporting ambitions for Macao. He hopes it will develop a reputation as a destination for major sports fixtures on a smaller scale. He himself arranged for government approval for the city to host the second Asian University 3×3 Basketball Championship, in 2016, the 2018 World University Wushu Championships, and the 2019 Asian University Karate Championship in 2019.
"I really hope to show people that Macao may be very small, but we can still host some high-quality international sports events or games," says Lou. "We've also organised the 2023 Macau Snooker Masters at Wynn and the upcoming Galaxy's Macao International Marathon in December."
The World University Games remain an important part of ADUM's remit, however. "Seeing all the athletes' spirit of going all out and fighting hard certainly moves me to keep working hard in this area and inspires me to continue promoting the development of university sports," says Lou.