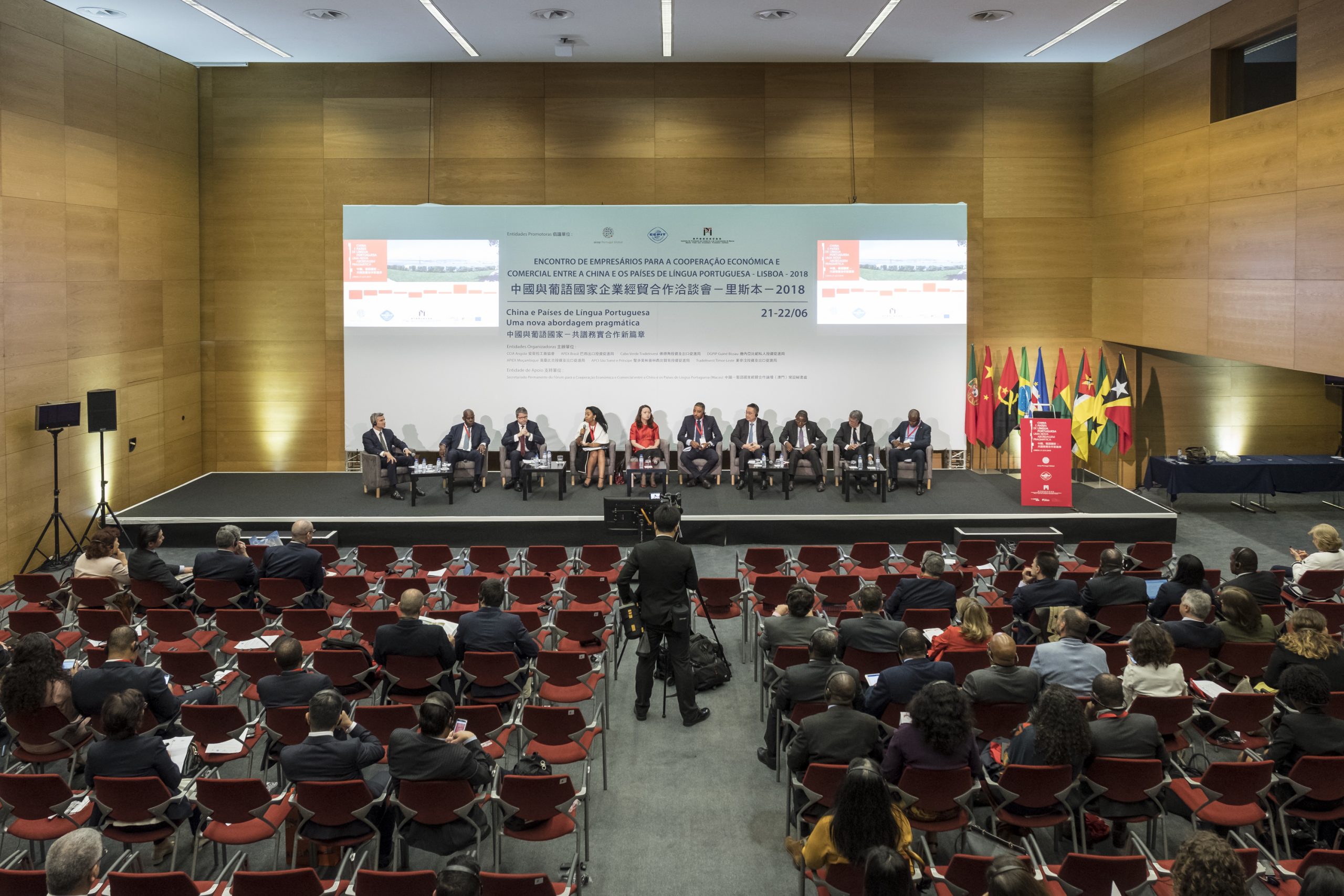 National initiatives are generating new opportunities, reinvigorating Macao's long-time commitment to streamlining economic and trade relations between China and Portuguese-speaking countries (PSC). As Forum Macao celebrates its 15th anniversary, the institution's role is more important than ever before, as evidenced by the Meeting of Entrepreneurs for Economic and Trade Cooperation between China and Portuguese-speaking Countries, which took place in June 2018 in Lisbon.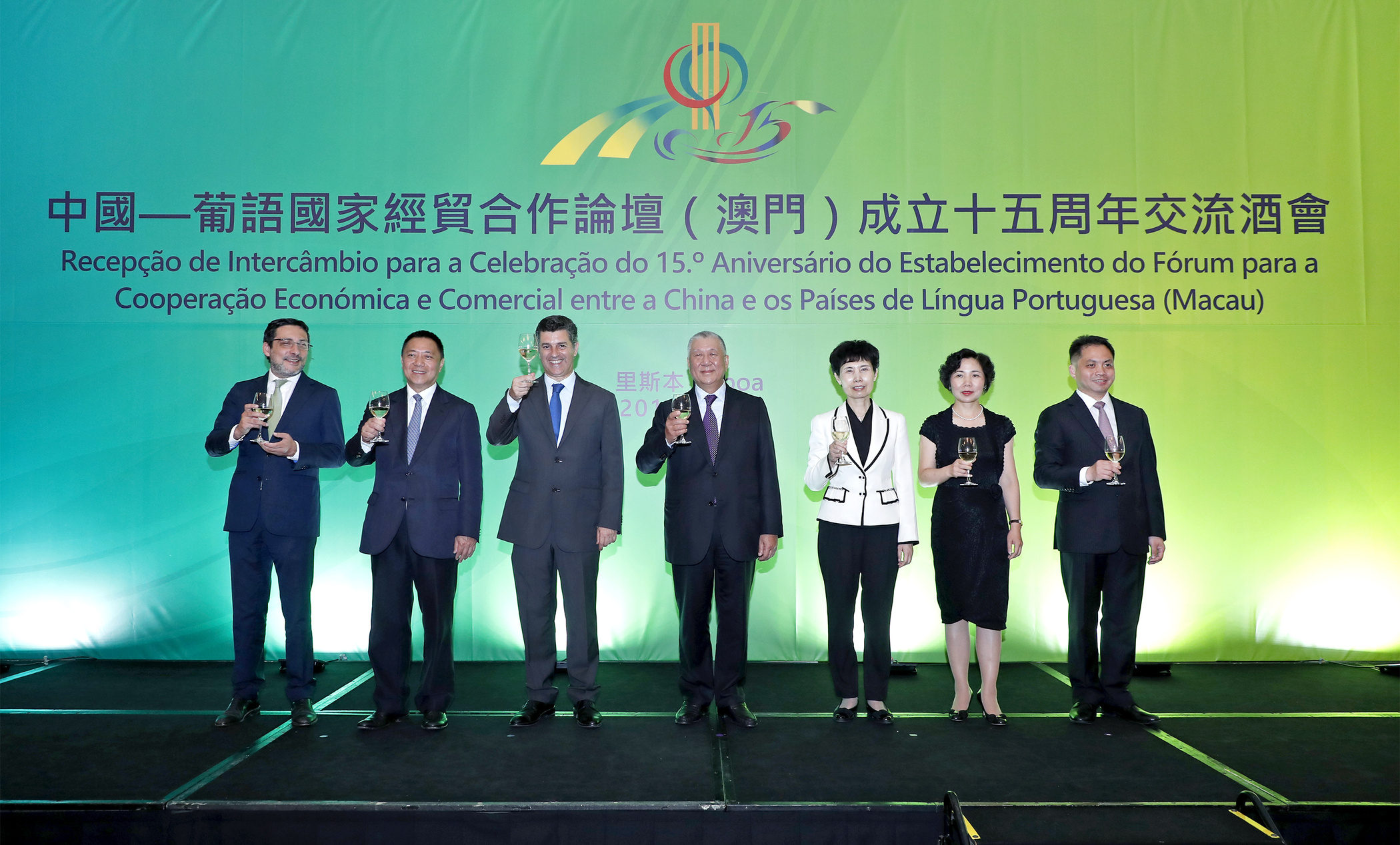 Organised by Forum Macao, Macao Trade and Investment Promotion Institute (IPIM) and its Portuguese counterpart Aicep Portugal Global, the Lisbon Meeting attracted around 400 participants, with more than 80 contact exchanges carried out and 24 protocols signed over the two-day period.
Agreements covered a range of topics; from the areas of cooperation between governments to trade associations, and chambers of commerce to the introduction of healthy food.
A number of protocols addressed the development of the financial sector with unique characteristics in Macao, emphasising financial leasing, wealth management, and cross-border RMB settlement, in addition to the construction of the financial services platform to provide financial support to companies from China and the PSC.
Taking part for the first time, Leong Vai Tac, the Macao Secretary for Economy and Finance, reaffirmed the government's commitment to build the service platform "to serve the needs of China and to promote sustainable development through adequate diversification of the local economy."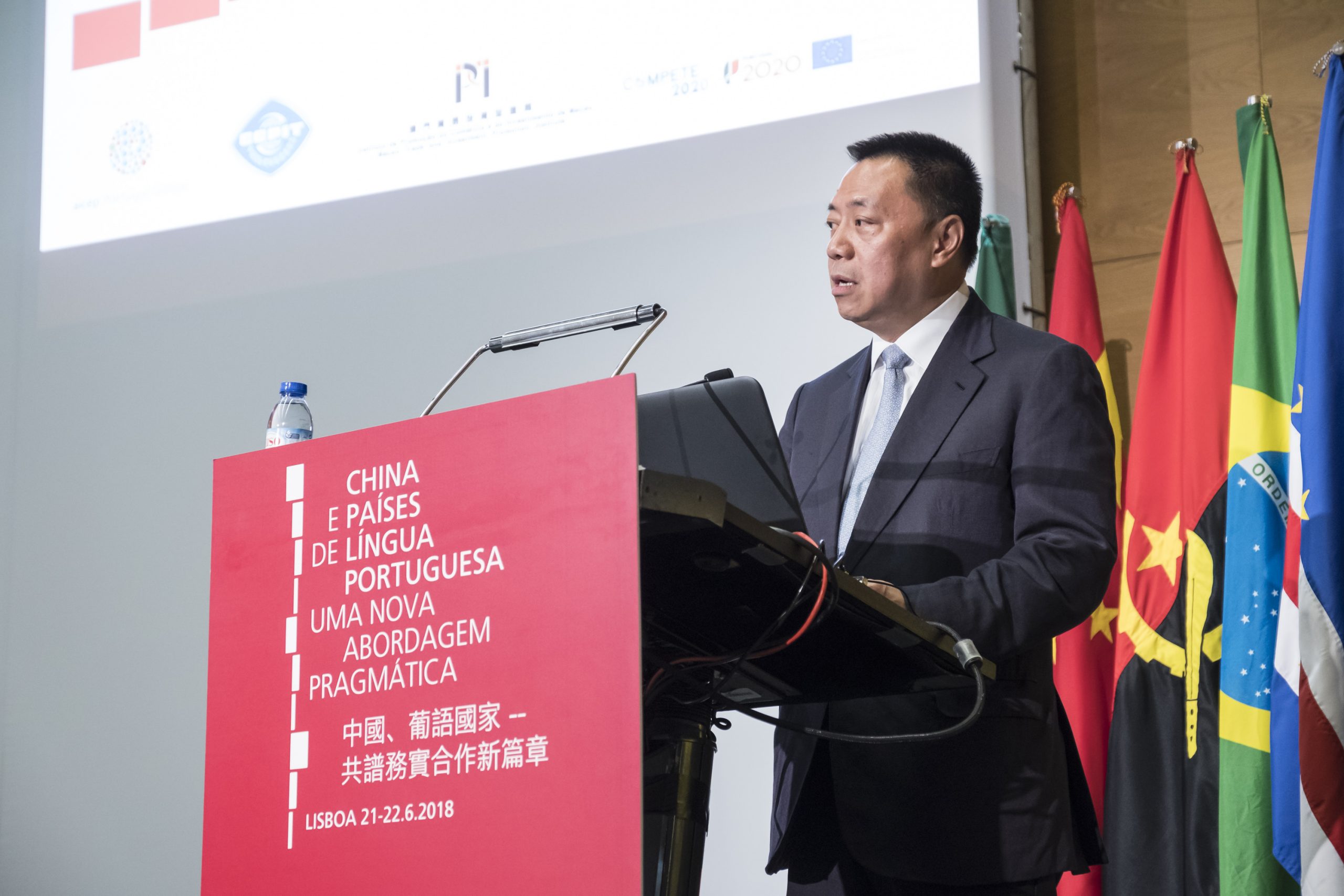 In his speech, Leong spoke to the advantages of the Macao service platform for "linguistic, cultural and information services, combined with the development of the tourism, convention and exhibition sectors and the financial sector with its own characteristics, as well as the opportunities arising from the deepening of regional cooperation with the mainland."
He stressed that the "efficient articulation of China's opening policy" will entail great opportunities for development, referencing the Belt and Road Initiative (BRI) as well as efforts toward economic and trade cooperation between China and PSC.
Facilitating such trade opportunities has long been the purview of Macao, which has worked to increasingly enrich its service platform. Leong called on the leaders of major mainland financial institutions in attendance to "consider establishing cooperative relations with Macao or set up branches in Macao" to strengthen Sino-Lusophone business cooperation and create more opportunity.
Significant changes are already afoot as Macao and its neighbouring provinces undergo rapid transformation, unlocking new opportunities for regional cooperation to further diversify the economy. The Hong Kong–Zhuhai–Macao Bridge will soon begin operations and details of the Guangdong–Hong Kong–Macao Greater Bay Area (GBA) will be announced, which, according to Leong, "will provide excellent conditions for cooperation between Macao and Guangdong province."
He pointed to major examples of existing cooperative efforts with mainland provinces, particularly fellow members of the Pan-Pearl River Delta (PPRD). Macao has been an important bridge for the PPRD, organising delegations composed of representatives of the nine provinces to visit countries in the Portuguese-speaking world to share information around environmental practices and build trade relationships. Macao also set up two cooperation parks in conjunction with two strong economic provinces – Guangdong and Jiangsu – and held a series of co-operation activities with PSC and Fujian province.
Leong encouraged investors from PSC to partner with Macao companies and take advantage of the city's platform to enter the mainland markets and exploit new opportunities.
Future of the Forum
On the first day of the Lisbon meeting, political and business leaders gathered for a reception celebrating the 15th anniversary of Forum Macao.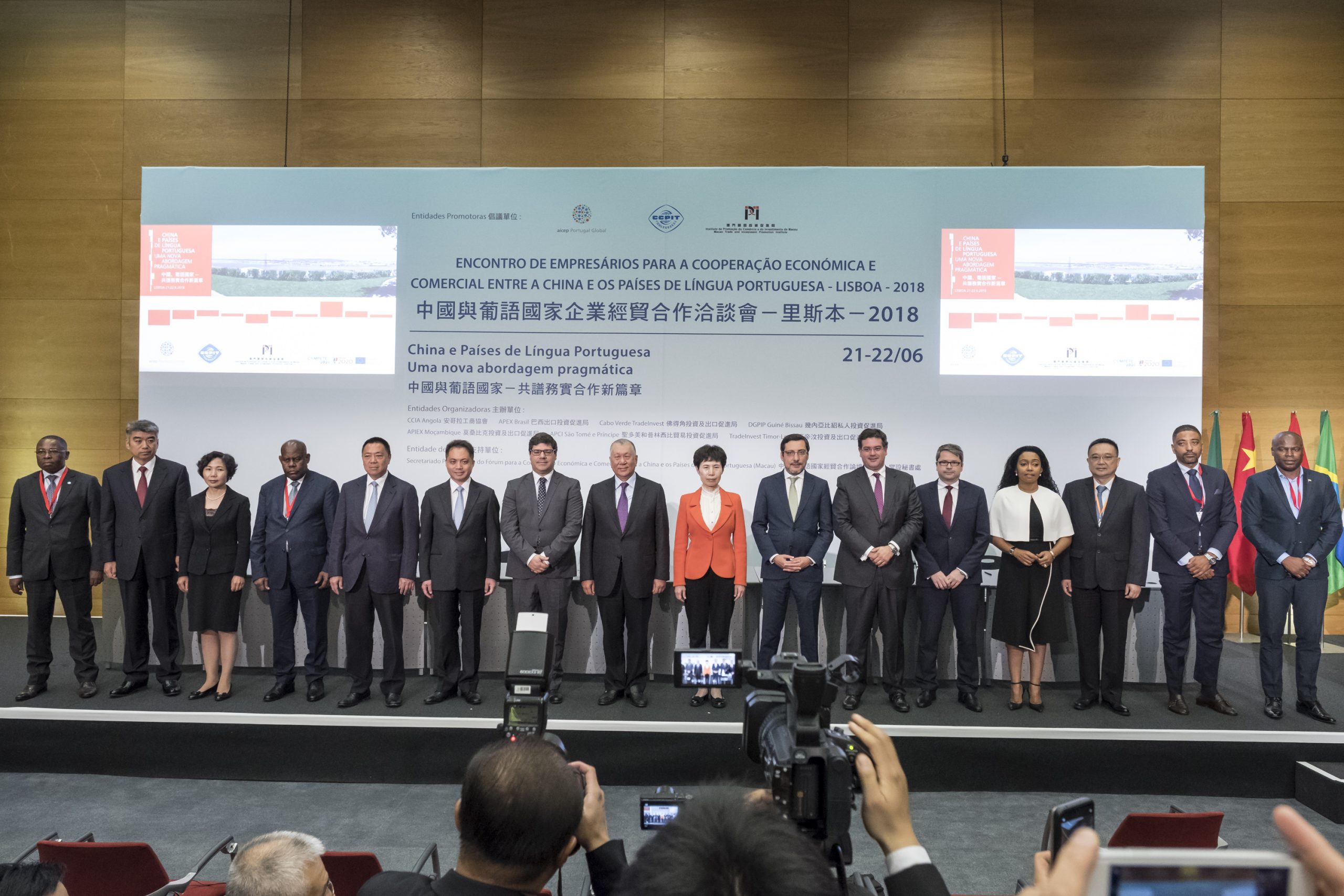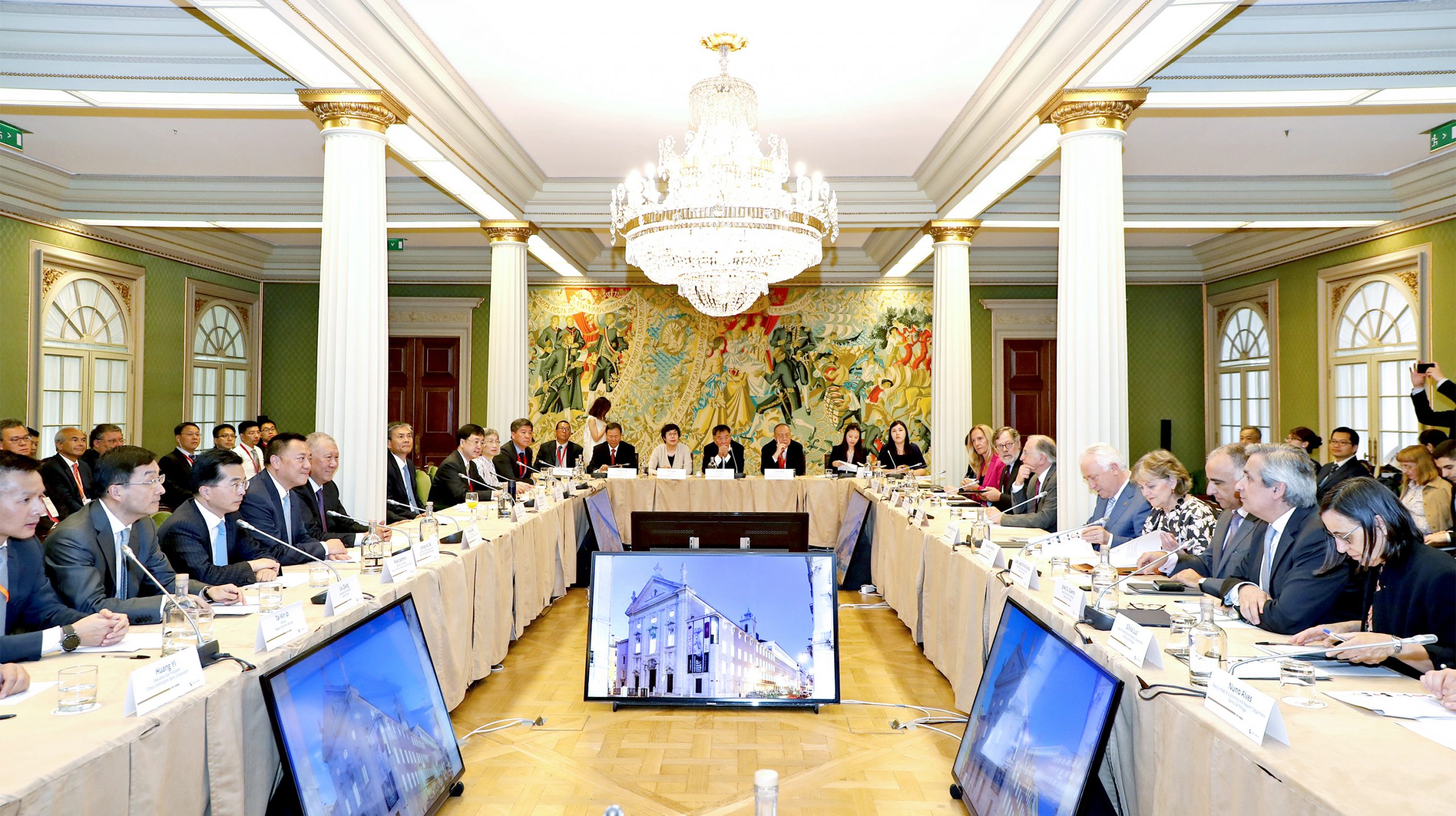 Portuguese Economy Minister Manuel Caldeira Cabral joined representatives of investment and trade promotion agencies in China and Macao, Portugal, Brazil, Angola, Mozambique, Cabo Verde, Guinea-Bissau, Timor-Leste, and São Tomé and Príncipe, as well as Ho Hau Wah, vice-chairman of the Chinese People's Political Consultative Conference and former Chief Executive of Macao, who highlighted the "originality" of the Forum, now "considered as a pioneering cooperation mechanism."
In a year which also marks the 40th anniversary of China's reform and opening up, Ho described the creation of the Forum as reflecting a willingness to take advantage of those changes and a desire for common development of China and the PSC.
He noted that Macao has been "building up on its own advantages under the formula of 'One country, two systems' as well as using its established historical relationships" to promote the construction of its unique international platform.
The BRI, Ho said, is providing new opportunities for cooperation between China and PSC, as well as a "rare opportunity to consolidate, promote and develop the Forum Macao that became a new example of cooperation within the framework of the national BRI strategy."
According to Ho, the results of Macao efforts to implement the Trade Cooperation Services Platform have been "remarkable": Chinese entrepreneurs can make full use of the Platform and through cooperation with PSC, to expand their business to the EU, Latin America, and Africa. For their part, PSC can utilise the platform to identify business and cooperation opportunities in China's vast market.
With the results achieved by Forum Macao thus far, Chinese Vice Minister of Commerce Gao Yan believes that the organisation "has fulfilled its mission" of seeking to promote exchange and cooperation, common development, and "accompanying the progress of China's reform and opening up."
The deputy minister expressed "great satisfaction" at the joint efforts of the countries represented, as well as the active support of the Macao government in holding five editions of the Ministerial Conference in Macao where "very significant results have been achieved."
Through the mechanism of Forum Macao, over the years, Chinese officials have announced a series of measures on economic and trade cooperation with the PSC, which signed with China a series of multilateral and bilateral agreements, as well as five Action Plans for the Economic and Trade Cooperation.
Areas of cooperation between the parties have ballooned since 2003, from 7 to around 20 in the most recent Action Plan. New areas of intervention include maritime cooperation, environmental protection, and productive capacity.
Xu Yingzhen, secretary-general of the Permanent Secretariat of the Forum Macao, said that, with the active participation and attention of the relevant governments, the institution "has been improving with a remarkable development," as well as "showing signs of maturity," strengthening links between the various countries in the areas of economy, trade, culture, and education.
In addition to making "good progress" in the construction of Macao as a service platform, Forum Macao has itself become a major platform for cooperation between China and PSC within the framework of the BRI.
The Forum, said the secretary-general, is now committed to getting involved in the industrial development process, through elements of services for trade cooperation, "creating a new momentum for the respective industrial sectors and for the platform."
Through the main activities in the conventions and exhibitions sector, they intend to provide companies with a platform and services of cooperation and exchange, attracting entrepreneurs and introducing products.
Xu noted that the strategy for developing Macao's financial industry has received strong support from major financial institutions in mainland China, including the Bank of China and the Industrial and Commercial Bank of China (ICBC), which signed cooperation agreements with the economic and commercial services of the Macao government.
We have been, with the idea of the Macao platform, aiming to connect a new economic system based on partnerships, market sharing, capacity, knowledge and technologies.

Antonio Trinidade
Expanding information technologies abroad
Among the various business agreements signed in Lisbon, information technology took on particular importance. Macao-based technology services company CESL Asia entered into two partnership agreements, one with a Portuguese company and one with a Fujian-based company, Executive President and CEO Antonio Trindade told Macao Magazine.
The Chinese partnership deals with a planned centre for the development of new products and common technological applications for use in China, Asian countries and Portuguese-speaking countries like Brazil or Angola.
"The world is changing – transport, education, infrastructure, and systems," Trindade reflected. "We have been, with the idea of the Macao platform, aiming to connect a new economic system based on partnerships, market sharing, capacity, knowledge and technologies."
For him, the concrete objective is to find solutions adapted to specific markets, particularly emerging markets in Africa, along the lines of what China has been developing. These include integrated e-commerce and express delivery solutions that enable agricultural producers to overcome market access problems for their products. "These are markets with enormous capacity for development," Trindade said, noting that while economies in target countries are still at an early stage, the world and the economy are changing very rapidly.
"We are interested in developing the capacity for innovation with the purpose of adding value and quality of life in societies," he asserted, crediting the platform for creating new paradigms, business and ways of operating. "We create partnerships and integrate a purpose of each one to contribute on their part."
Also signed in Lisbon: an agreement between Bringbuys Web Technology and Cabo Verde TradeInvest, the Cabo Verdean investment fund agency, to create a technology hub in Cabo Verde with plans to expand to other West African countries.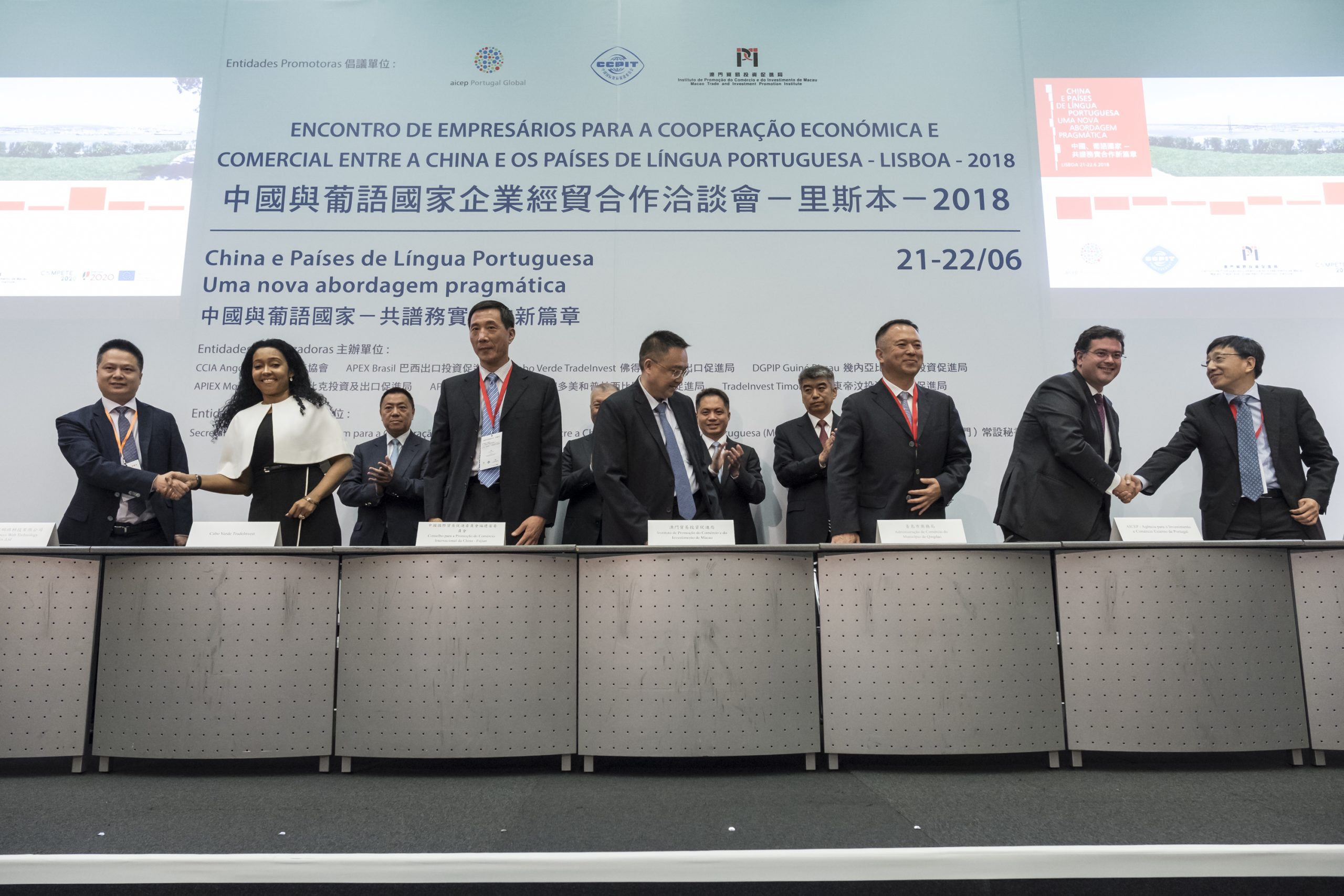 A source from Bringbuys told Macao Magazine that the protocol initially foresees building an international cloud computing centre in Cabo Verde. This US$5–20 million investment is designed to create a pilot centre that will provide support to the government, including road safety and citizen services, as well as creating "big data" services. Investment could reach US$50 million in the second phase, an industrial park dedicated to training local staff and incubation of companies.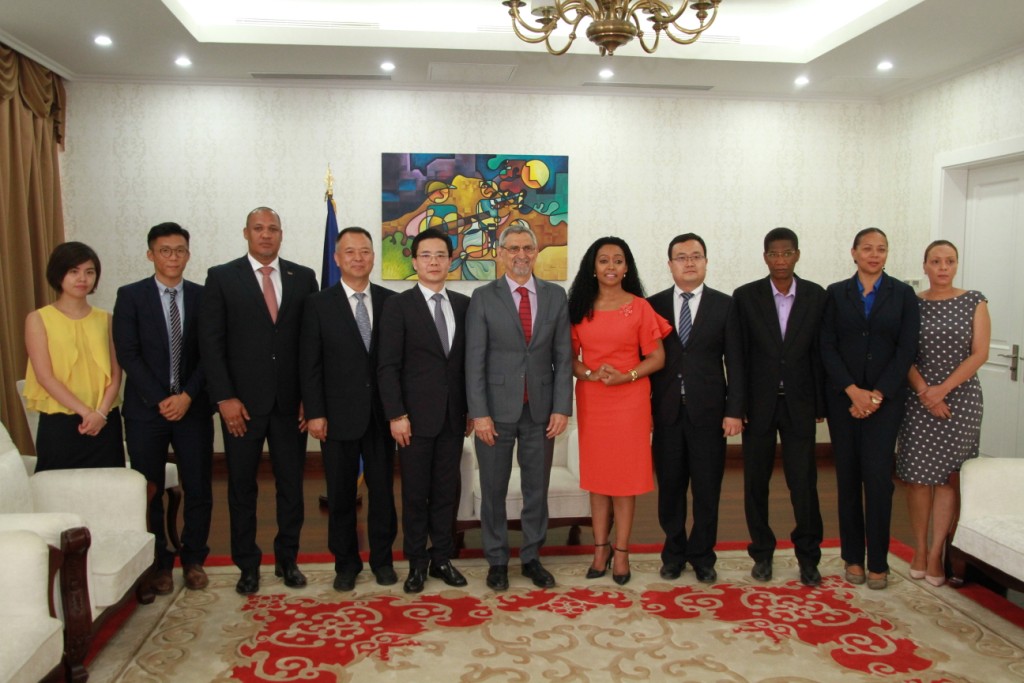 Quality infrastructure and a geographic location well suited to expansion into West Africa made Cabo Verde an ideal choice for the project. If the pilot project is a success, Bringbuys plans to expand into other countries, such as Portugal and Brazil.
Following the Lisbon Meeting, Cabo Verde TradeInvest received a delegation from the Permanent Secretariat of the Forum Macao, which travelled to the archipelago with businessmen from Qingdao province. The visit was the result of a protocol signed between the Cabo Verdean agency and the Qingdao government at the previous edition of the meeting, held in Praia in June 2017.
Connecting with Portuguese infrastructure
Also looking for a place in the BRI is the Port of Sines, the largest artificial port in Portugal. Located south of Lisbon, the port welcomed the delegation of companies and authorities participating in the Lisbon Meeting for a visit in June. Chinese companies have been a priority for APS (Administração dos Portos de Sines e do Algarve SA) and the Portuguese government in the promotion of investments in the port and the surrounding logistics area. Planned upgrades involve new and expanded infrastructure, as well as the installation of industrial units for processing and re-exporting all kinds of products.
The new container terminal project is in the process of obtaining environmental licensing, followed by the elaboration of the tender, set to be launched in 2018 or early 2019. According to CLBrief, several Chinese consortia are in contact with APS and AICEP Global Parques regarding the tender, which at around US$650 million, is the largest in over a century.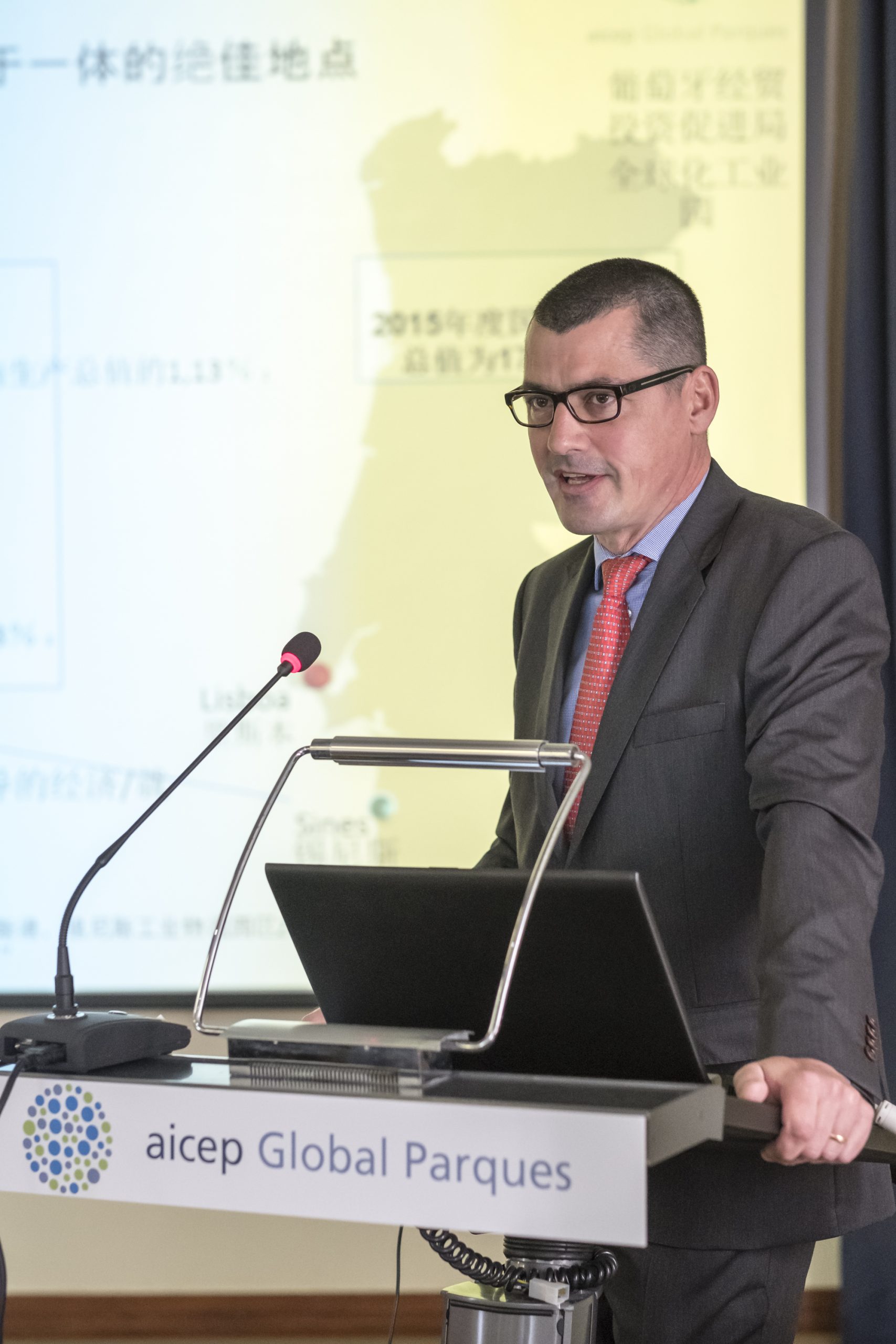 Some consortia are already outlined, but not yet in their final form, including builders, banks, and port operators. Recently, APS approached COSCO Shipping, China's largest shipping company, which already has a strong presence in the Mediterranean ports of Valencia, Spain, and Athens, Greece.
"Chinese investors have realized that this location is important for the Atlantic markets," said Francisco Mendes Palma, director of Aicep Global Parques. The state-owned company manages industrial parks in several areas of the country and has been involved in attracting investment to the railway project. He told Macao Magazine that Macao entities, namely the Forum Macao, have played a role in project presentation to Chinese investors.
A "first-tier" Chinese investment in Portugal, especially in the financial sector, Mendes Palma believes, sets in motion the creation of conditions for a "second-tier" investment in the productive sector, which "naturally takes longer."
These productive investments may begin to arrive in 2019, with the start of the new terminal project at the Port of Sines, which should be operational in 2–3 years.
According to Mendes Palma, it's an ideal location for bringing products from China to access Atlantic markets, designed to "bring industrial products that here in Portugal can have a dematerialisation of cargo, receive some added value, and then supply to markets in Europe and South Atlantic."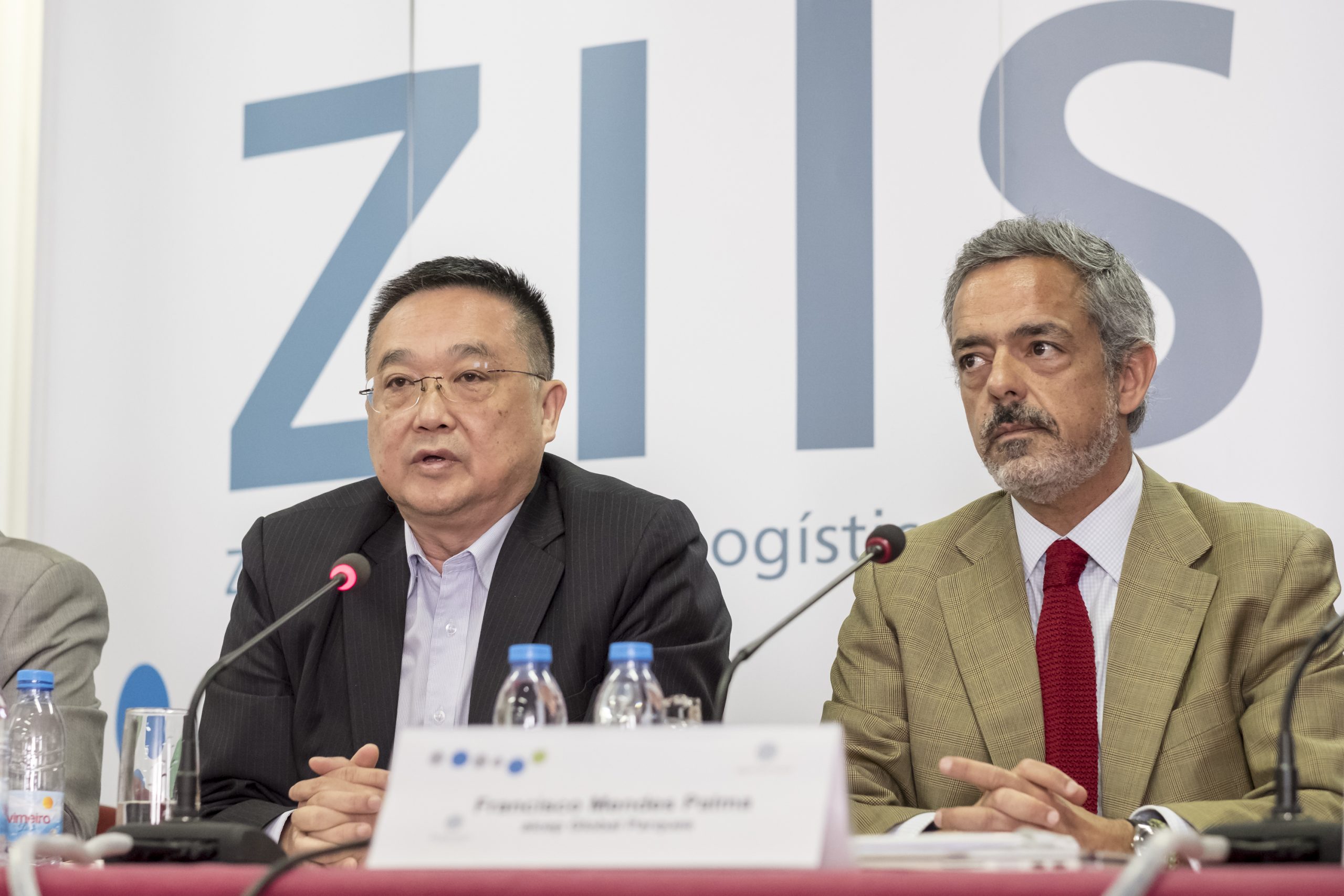 Among the priority areas for short-term investments are logistics, petrochemicals, containers, semi-finished and total manufactured products, gas and petroleum products. The industrial zone already boasts pipeline connections to the Lisbon metropolitan area and the only Portuguese natural gas terminal, operated by REN Atlântico (China State Grid is a major shareholder).
Other notable infrastructure includes terminals for receiving petrochemicals and coal, as well as a power station operated by EDP (China Three Gorges is a main shareholder) and a logistics and industrial park that includes a Galp Energia refinery.
The port is mainly open to the Atlantic, operating several routes to South America and Africa, most of them to other Portuguese-speaking countries. In the first quarter of 2018, the Port of Sines was responsible for 48.1 per cent of the total merchandise movement in Portuguese ports, totalling around 10.3 million tons.
The new terminal, Mendes Palma holds, reinforces the attractiveness of the industrial component and will be very relevant "to show to Chinese investors the existence of an easy infrastructure," which combines the port and industrial zone.
Aicep Global Parques, with supporters including Haitong Bank and Bank of China, has also directly promoted Chinese investments in Sines, most recently in November 2017 in Beijing and Shanghai.
Plotting the new route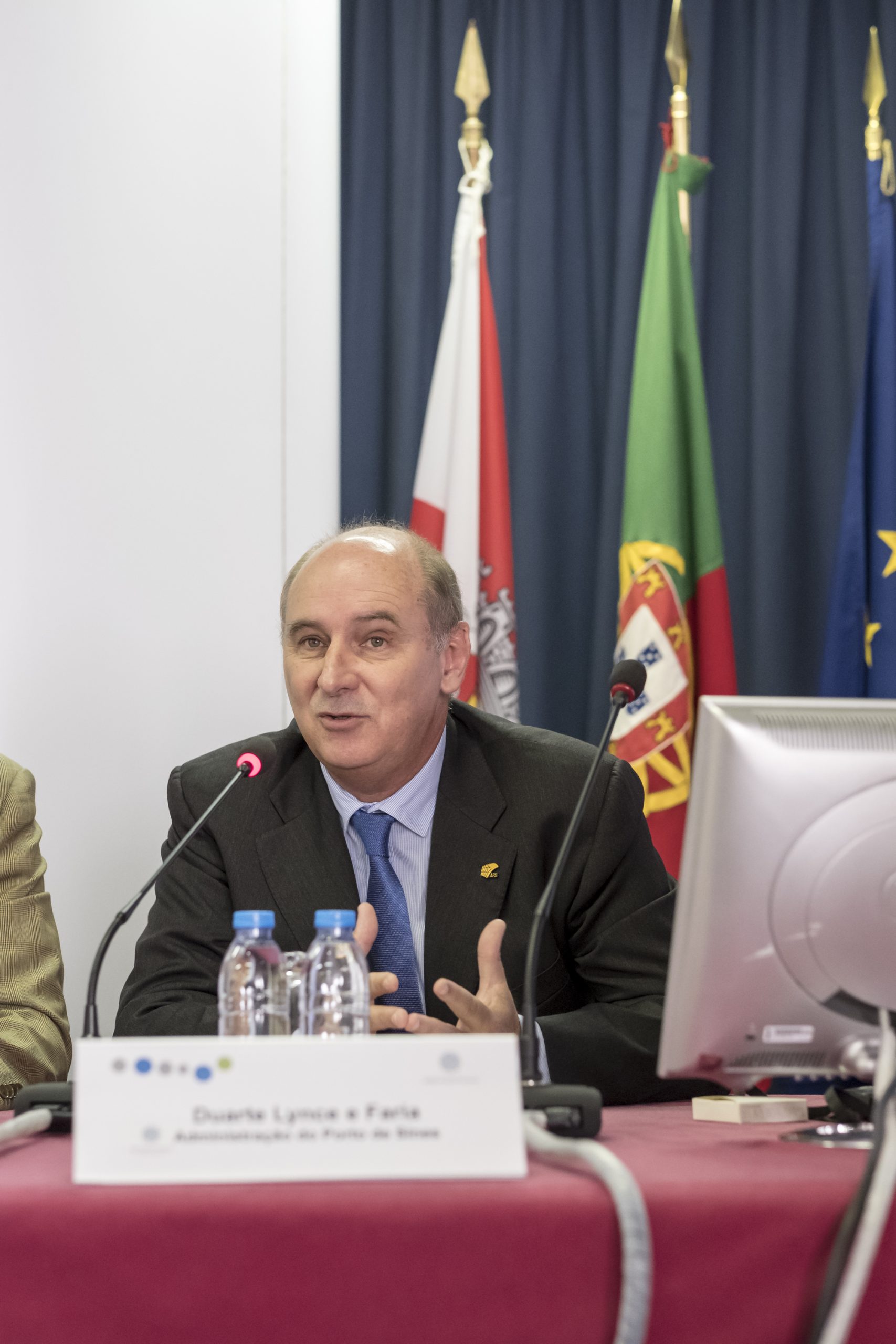 Speaking to the Lisbon Meeting delegation at the Port of Sines, Duarte Lynce de Faria of APS, levied a 'challenge': "We are also here to conquer a point on the Maritime Silk Route."
Specifically, Sines is intended to be integrated into the new projects linking China and Europe.
"It is extremely important that Portugal and, in particular, the Port of Sines, to be part of this new challenge that, more than joining ancestral cultures, will develop all commercial ties and offer opportunity to China, its entrepreneurs, and Macao."
Their projects, Lynce de Faria believes, can imbue investors with the idea of making Portugal and the Port of Sines part of the new Maritime Silk Route, which "will make us central to the development of world trade."
A study by the New University of Lisbon found that, in 2015, the Port of Sines represented 1.13 per cent of Portuguese GDP and 18 per cent of exports, in addition to providing close to 18,000 jobs, of which 3,600 are direct in the industrial zone.
As the Sines project advances, large companies have begun positioning themselves in the infrastructure sector in Portugal.
In June, the China Construction Group signed an agreement to buy a 7.5 per cent stake in Lusoponte, which manages the bridges linking Lisbon to southern Portugal. The selling company, Teixeira Duarte, agreed to a price of EUR23.3 million (US$27 million) but the contract is still subject to authorisations and possible exercise of pre-emptive rights by the remaining shareholders ¬– Mota-Engil (38 per cent), Vinci (37 per cent), and Atlantia (17.5 per cent).
---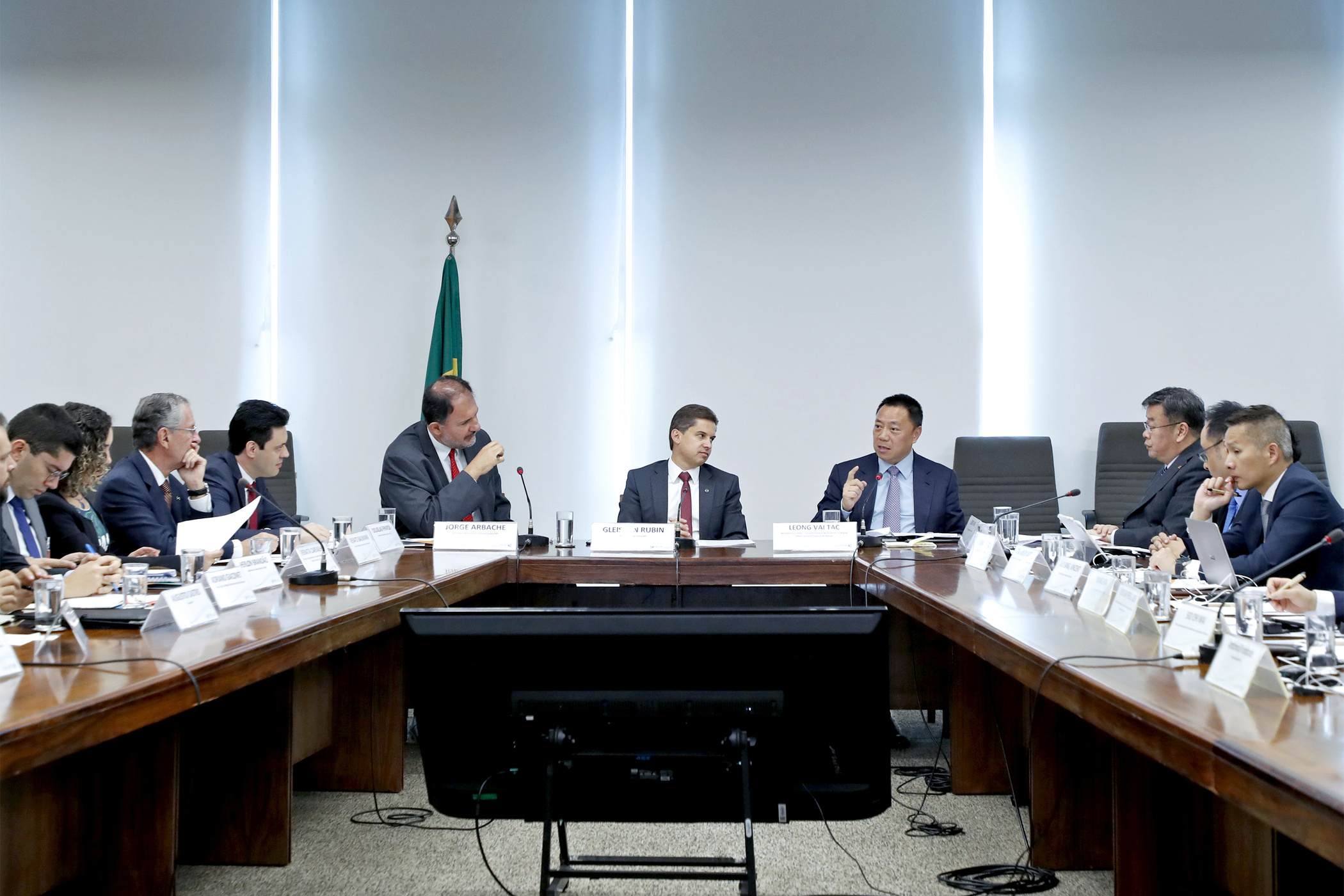 Brazil seeking closer economic and trade ties with China via Macao platform
Text Marco Antinossi, Brasilia
Electronic platform will assist Brazilian firms interested in China
Brazilian small and medium-sized enterprises will soon benefit from an online electronic platform designed to facilitate their internationalisation process for the Chinese market.
The new tool will provide legal, accounting and financial support, as well as general information about legislation and the business environment, so that Brazilian companies can use funds made available by Forum Macao to operate in southern China.
Creation of the platform was discussed by a Macao delegation during an official visit to Brazil in late June. The delegation, headed by Macao's Economy and Finance Secretary Leong Vai Tac, was received in Brasilia by officials from the Ministry of Planning, Development and Management (MPOG); the Ministry of Industry, Foreign Trade and Services (MDIC); and the Brazilian Trade and Investment Promotion Agency (Apex-Brasil), a counterpart of Macao's Trade and Investment Promotion Institute (IPIM).
During the meetings, the delegation highlighted the economic appeal of the Guangdong–Hong Kong–Macao Greater Bay Area (GBA) and the conditions offered to Brazilian companies to operate in that market. The megalopolis, currently under construction, encompasses two special administrative regions and nine mainland cities with a combined population of nearly 68 million people and GDP of US$1.74 trillion.
Securing funds
"For Brazilian companies," MPOG Secretary for International Affairs Jorge Arbache told Macao Magazine, "development of that platform will open the doors of the cooperation fund set up by the Chinese government for Portuguese-speaking countries."
Arbache, one of the process's coordinators, said the online platform would supply information and services to aid decision-making by managers of Brazilian firms interested in opening offices in Macao to explore the market in southern China.
The cooperation fund, overseen by Forum for Economic and Trade Cooperation between China and Portuguese-speaking Countries – better known as Forum Macao – with joint participation of the China Development Bank and the Macao Industrial and Commercial Development Fund, currently counts capital of US$1 billion.
To receive support, projects must be recommended by the Forum Macao's Permanent Secretariat or by the eight member-countries. Main investment areas include agriculture, industry, energy, and mining. Investments in Brazil since 2003 have reached almost US$54 billion, making China one of the top foreign investors in the country.
Developing platforms, expanding brands
A task force with representatives from Brazil and Macao will be established to move forward in the process of creating the online platform. On the Brazilian side, the group will include the National Bank for Economic and Social Development (BNDES), a development institution of the Brazilian government, and the Micro and Small Enterprises Support Service (Sebrae), in addition to MPOG, MDIC, and Apex-Brasil.
The Brazilian Franchising Association (ABF) also took part in discussions to create the platform. A recent study by the sector's representative entity in Brazil indicated that the external market is increasingly attractive for Brazilian networks, especially during a period marked by a strong economic downturn in the country in the last few years.
In 2017, Brazilian networks expanded their international presence with 142 national franchises operating abroad in 100 countries, up from 80 countries in 2016. The United States boasts the highest concentration of Brazilian brands (46), followed by Paraguay (34) and Portugal (34), though China has also awakened the sector's interest, mainly due to its dynamic market, ABF Director Fábio Khouri told Macao Magazine.
Taking a brand to another country is always a challenge, explained Khouri, but certain factors can help ease the way: "Macao has the great appeal of the Portuguese language, which makes things a lot easier and helps a great deal when it comes to understanding local culture and habits. The kick-off has already happened," noted the director, who took part in meetings with the Macao delegation in Brasilia.
In August, the ABF took to China the second business mission organised by the body since last year. With more than 50 entrepreneurs representing various brands already operating abroad, such as Brazilian cosmetics giant O Boticário, it has taken part in several negotiating rounds in Shanghai.
The mission will remain in China until 9 September. Khouri said the ABF was studying a possible meeting with entrepreneurs and authorities from Macao during their stay in China.
Educational exchange
Another subject discussed by the Macao delegation during the visit to Brasilia was closer relations in the area of education, through creation of a student and teacher exchange programme between Brazilian universities and the University of Macau.
This type of internationalisation of higher education, long embraced by stakeholders for its wide range of benefits, may prove especially beneficial for Brazil which faces significant challenges in attracting students to its largely Portuguese-language higher education system. For Macao students, it represents an opportunity to immerse themselves in a prominent, Portuguese-speaking country, valuable experience as the city places increasing importance on bilingual professionals and interchanges with the Portuguese-speaking world.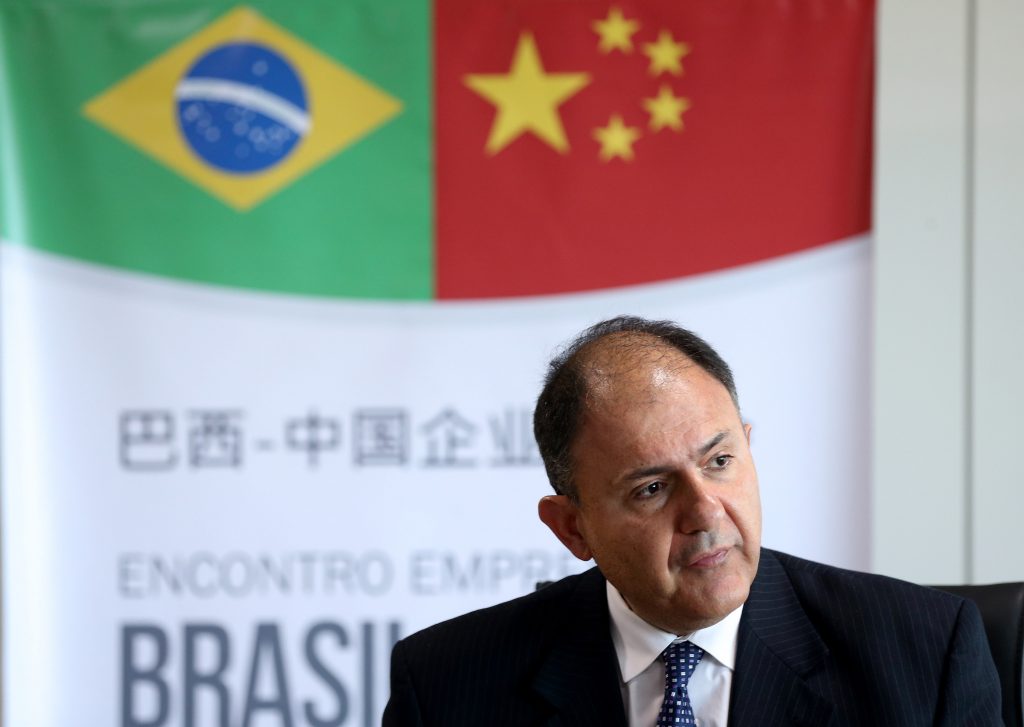 Arbache of the Brazilian Ministry of Planning, Development and Management, agreed, noting that "student exchanges open many avenues to strengthen relations" between Brazil and Macao.
After the delegation's trip to Brasilia, the Brazilian Ministry of Education began preparing an eventual Brazilian mission to Macao, with the participation of representatives from various universities, though the precise dates have yet to be determined.
A statement from the ministry indicated that the aim will be to "prospect and stimulate educational cooperation" between Brazil and Macao.
"This visit helped achieve closer ties with China overall. There's a lot of interest from all the parties involved and plenty of enthusiasm on both sides regarding the relationship's high potential. We hope the deeper relations will be profitable and generate benefits for both sides," said Arbache, who will be taking part in the Annual Meeting of the New Champions to be held by the World Economic Forum this coming 18–20 September in Tianjin, China.