Every year since 2001, the Macao Chief Executive has given out Decorations of Honour, Medals of Merit, Medals of Distinguished Service and Honorary Titles and this year the special occasion took place on 18 February. Following the recommendations from the government-appointed Committee of Nomination of Medals and Honorary Titles, the 2021 Honours List singled out 10 remarkable citizens and 12 organisations.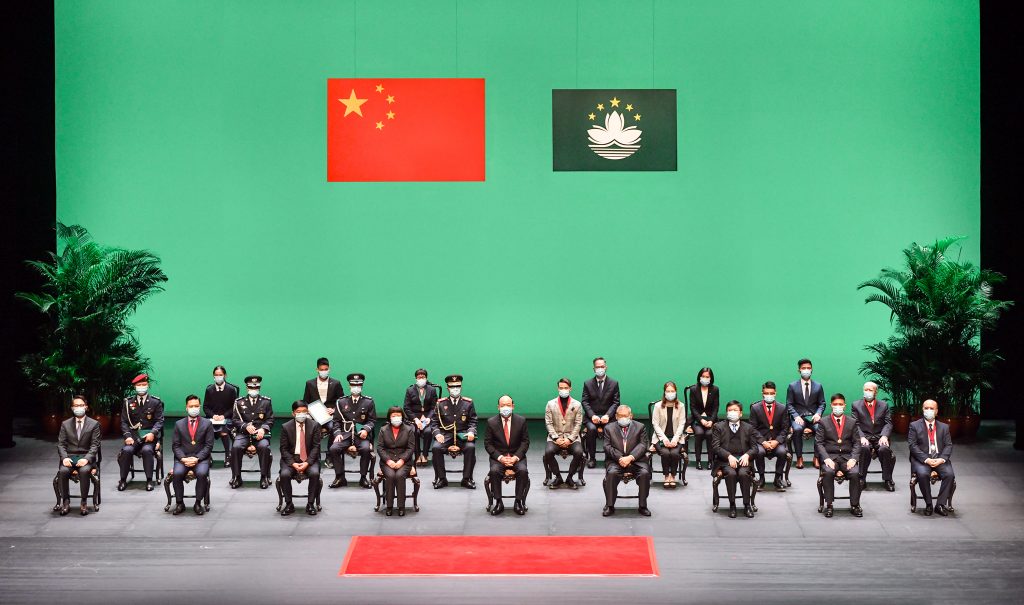 Golden Lotus
The Golden Lotus Decoration of Honour – the second-highest decoration in Macao – went to Chui Sai Cheong (right), a businessman who is also the vice-president of the Macao Legislative Assembly.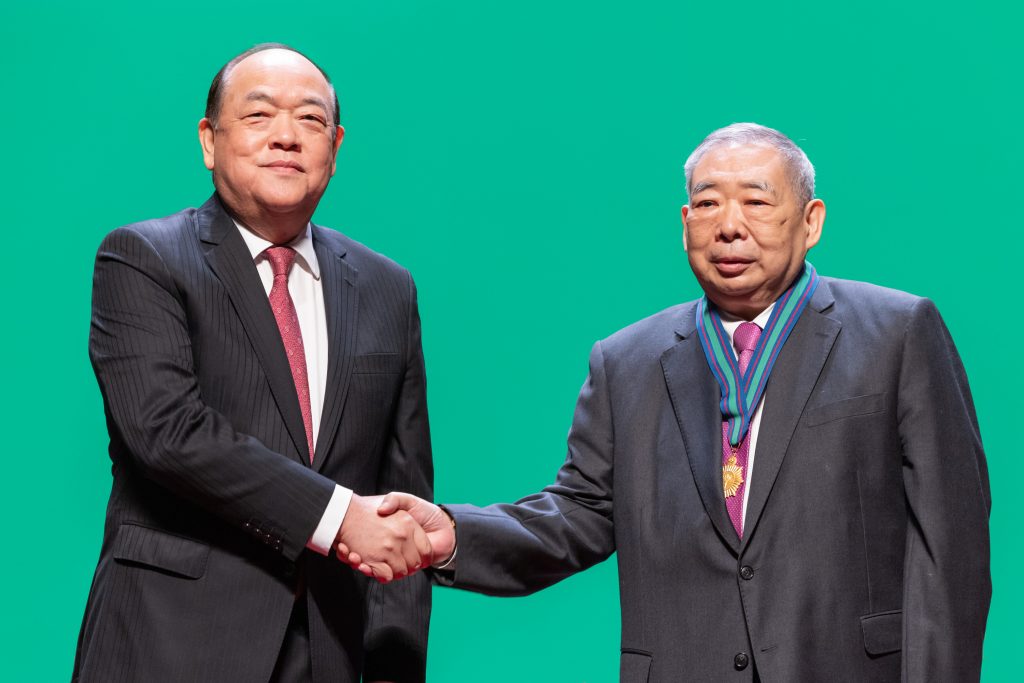 Golden Lotus
A Golden Lotus also went to the private health institution Kiang Wu Hospital, accepted by Ung Pui Kun.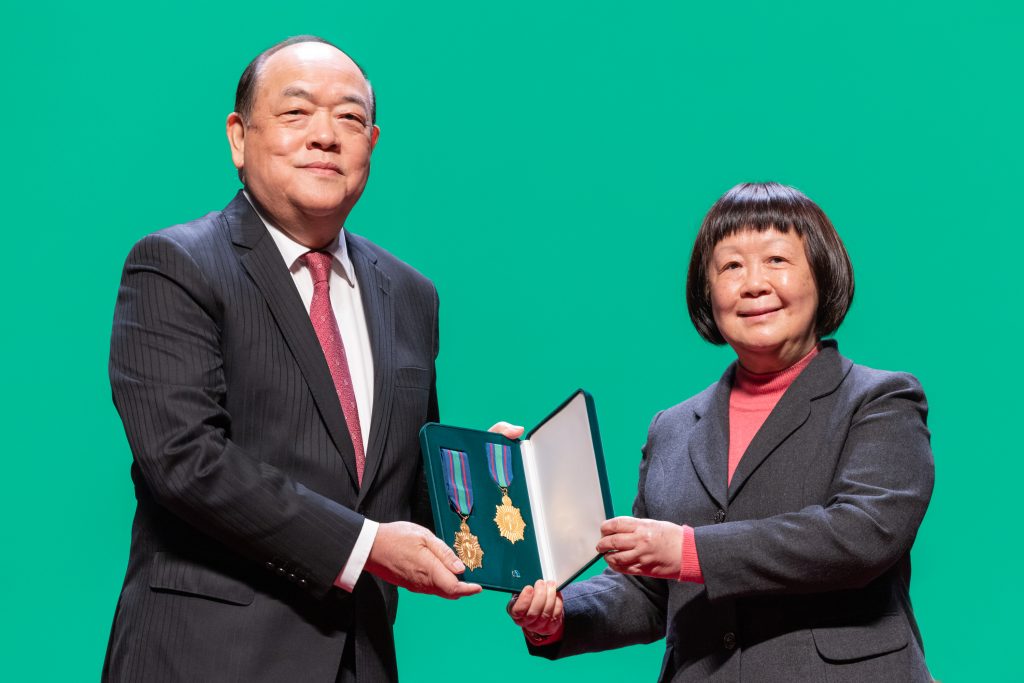 Medal of Merit
There are seven categories of Medal of Merit – Professions, Industry and Commerce, Tourism, Education, Culture, Philanthropy and Sports – that are awarded to individuals or entities, from business leaders to sports people and artists. Recipients are recognised for their great contributions and achievements in their respective fields.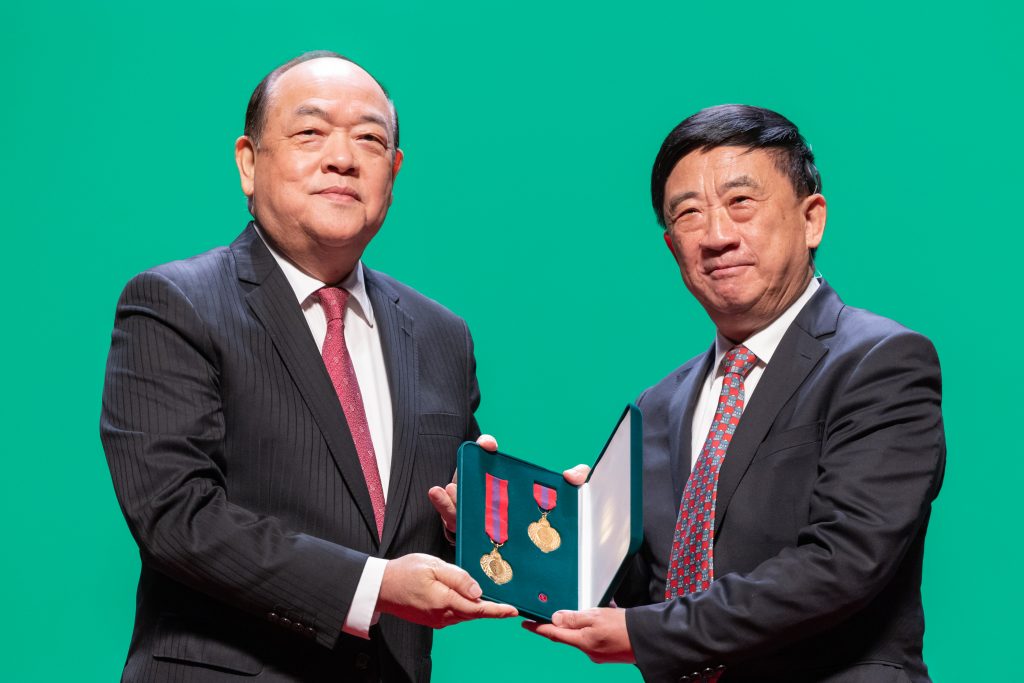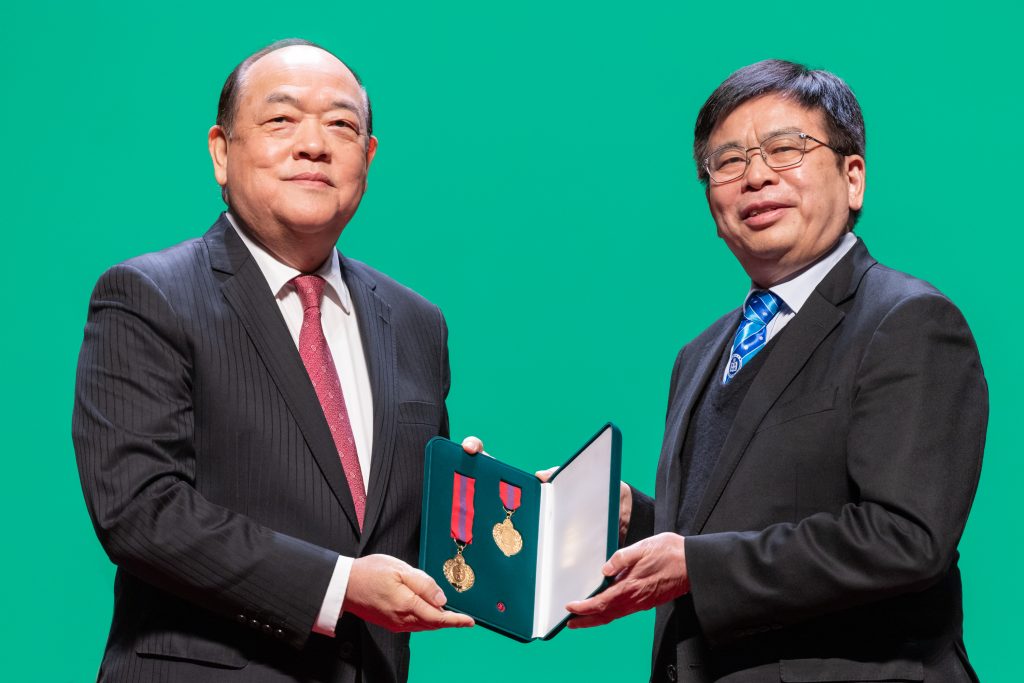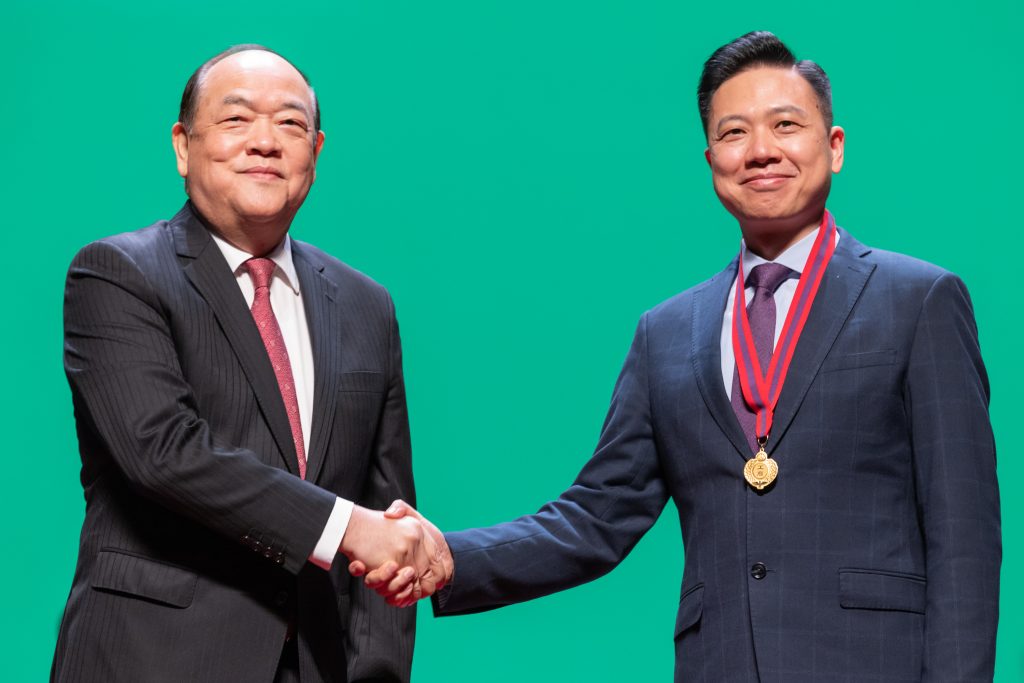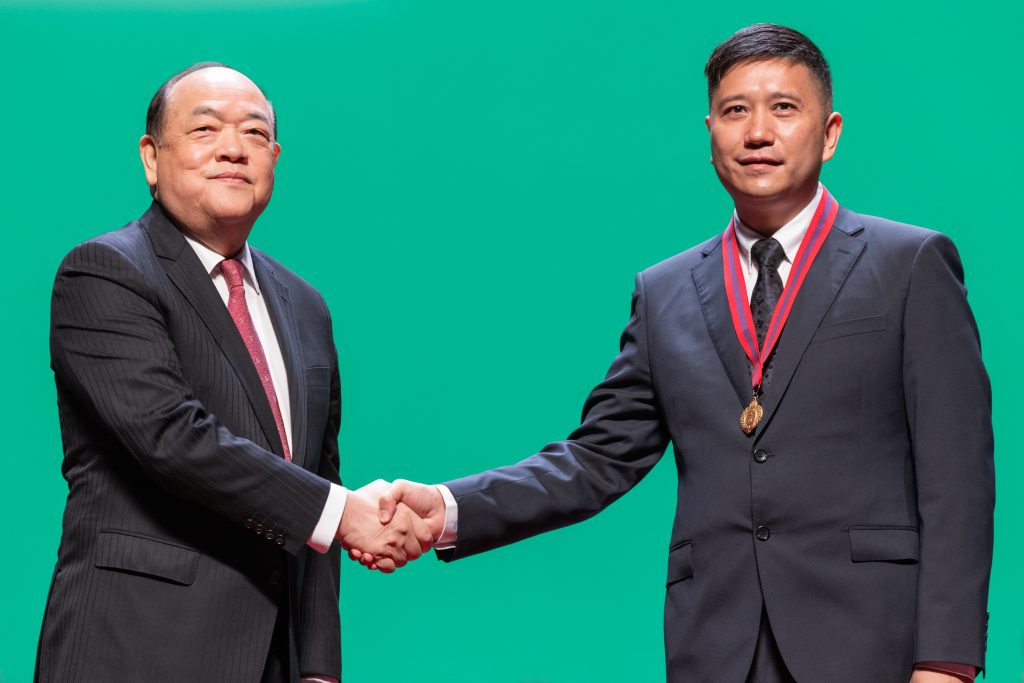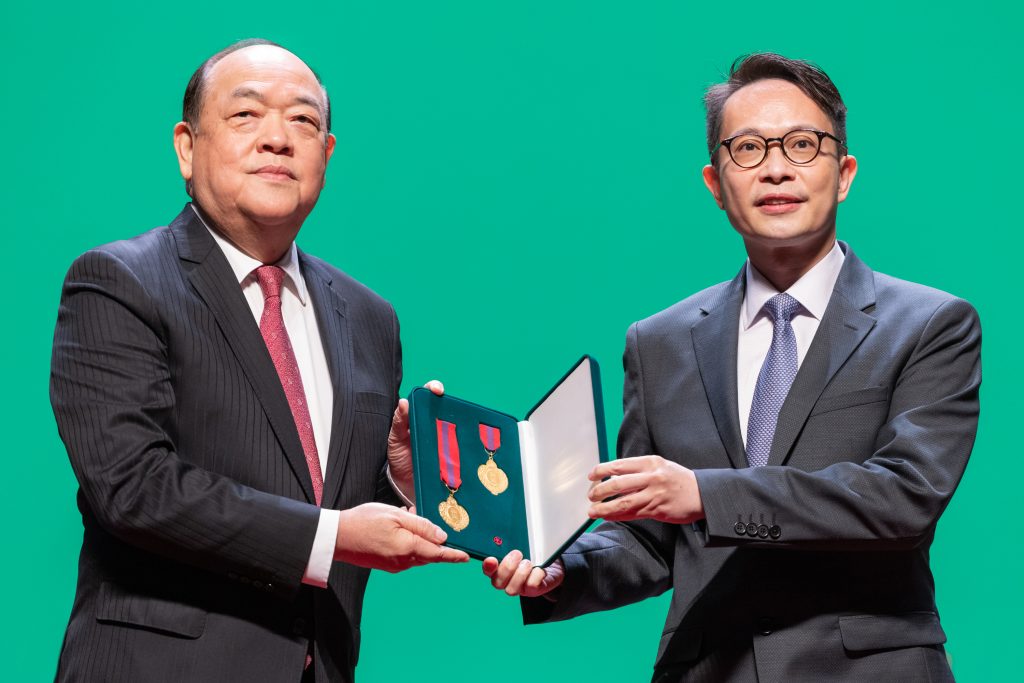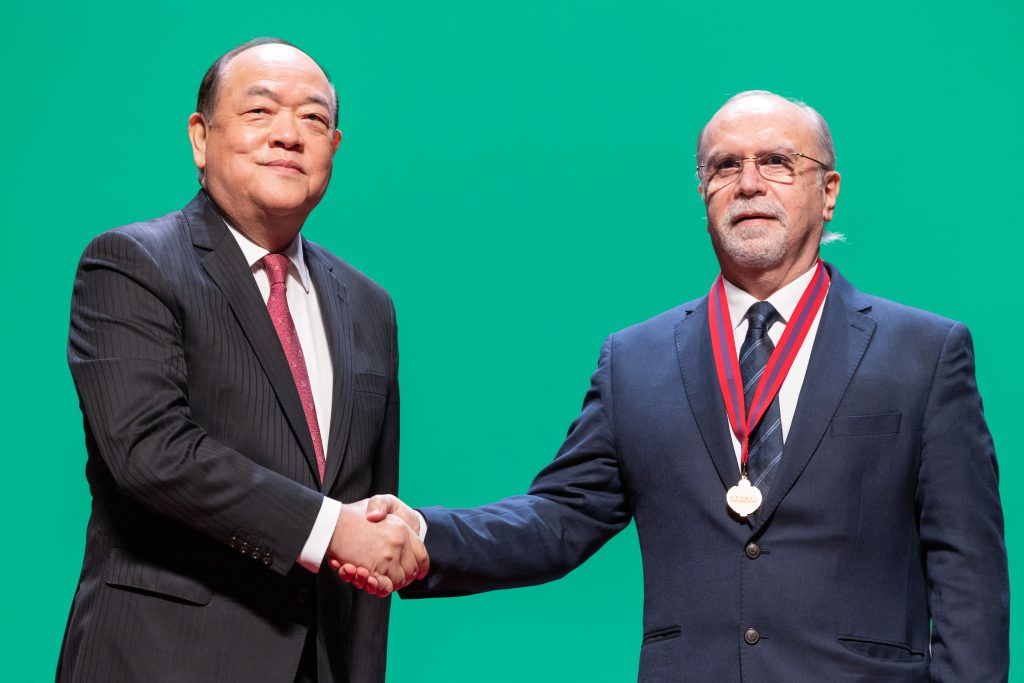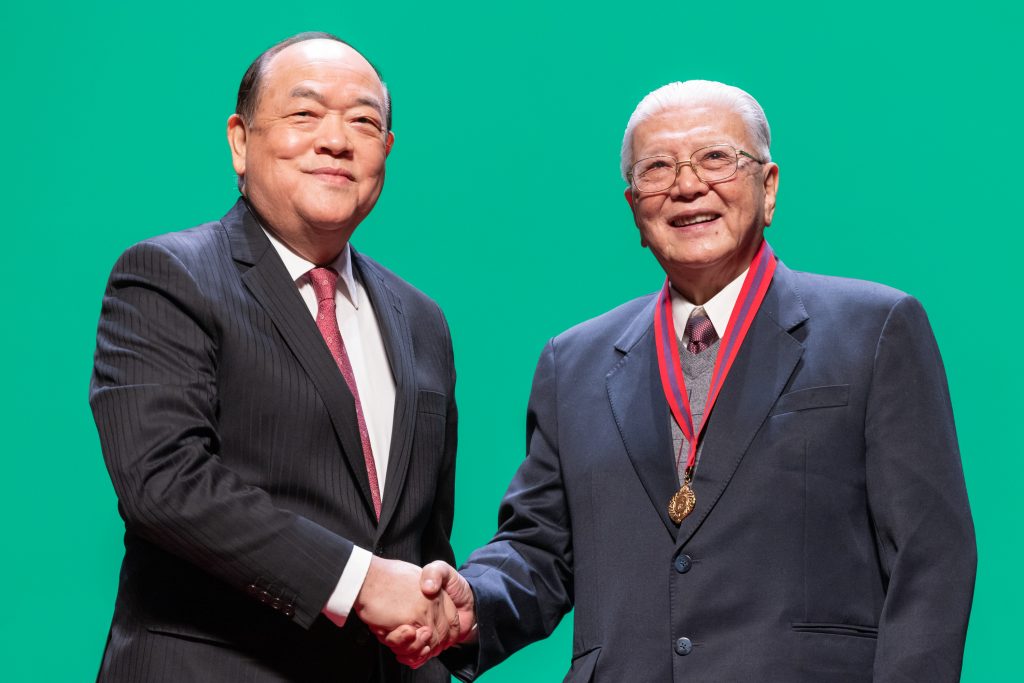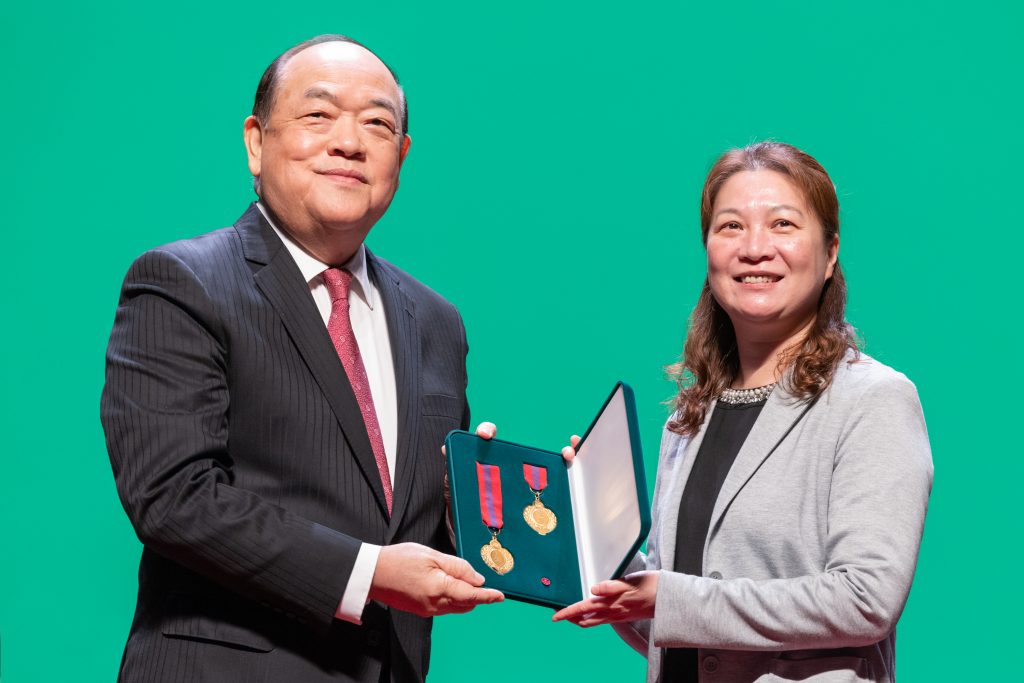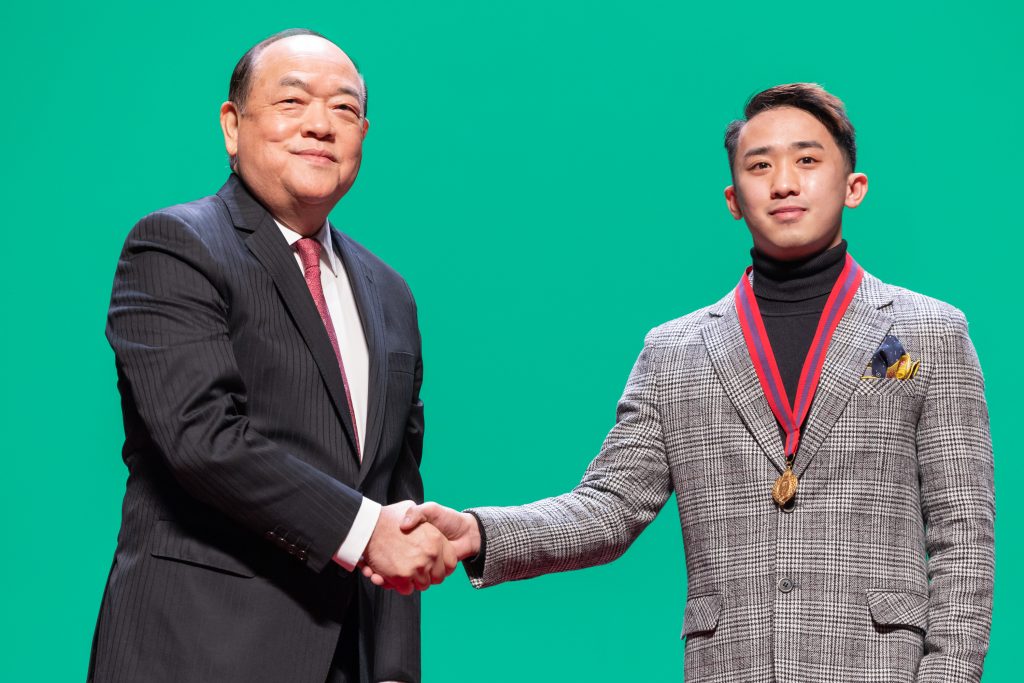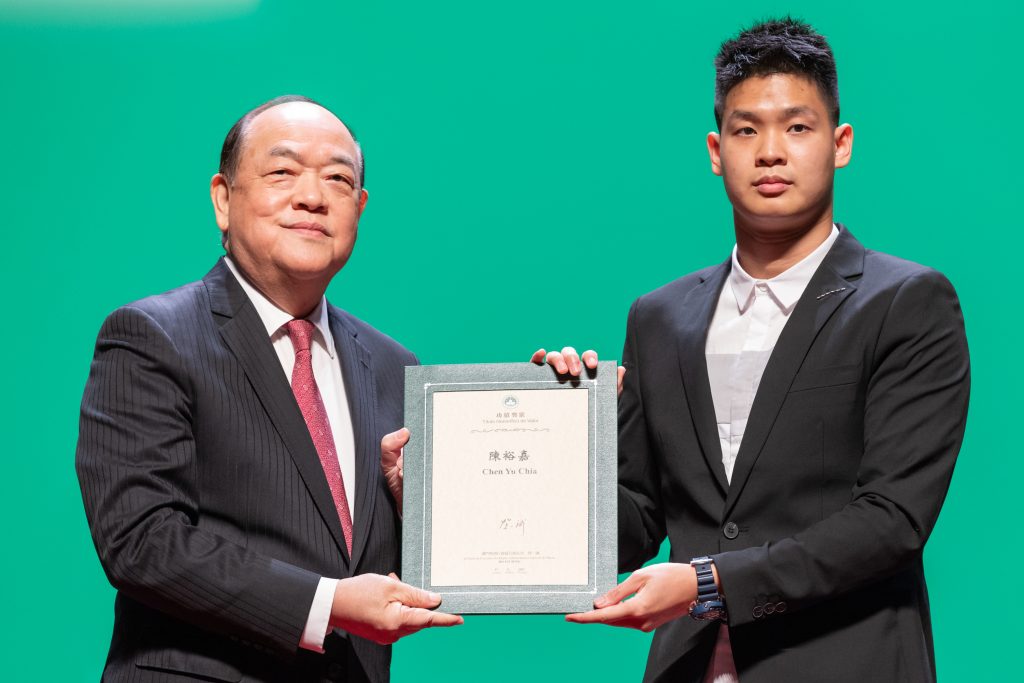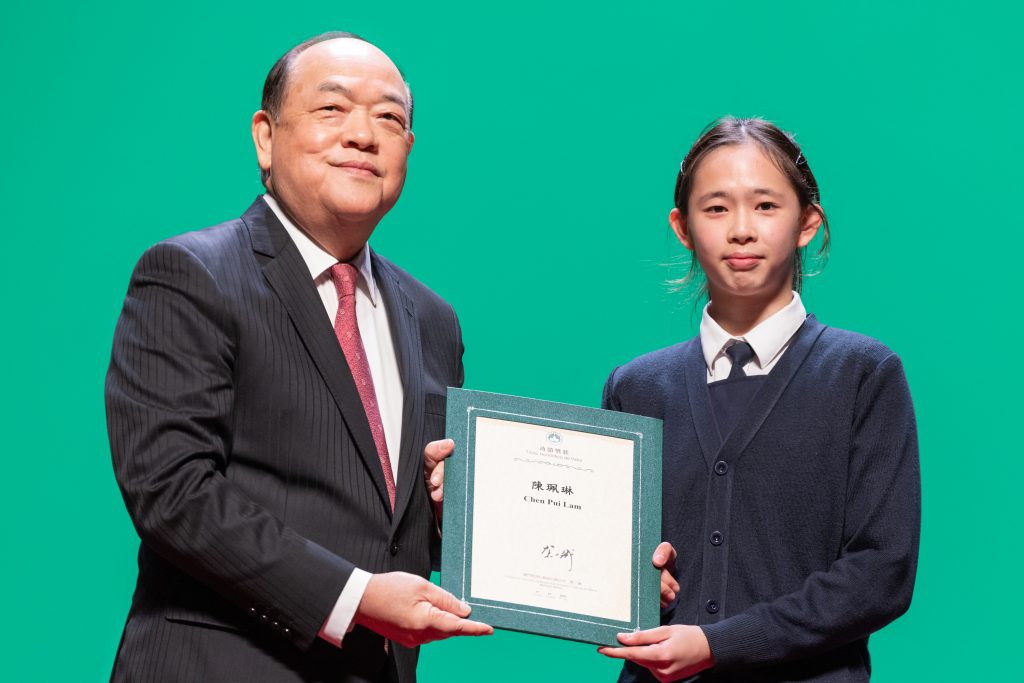 Medal for distinguished service
Outstanding performance in community services and duties for public entities, organisations and their staff are awarded the Medal for Distinguished Service.
Five police units were awarded the Medal for Bravery:
Civil Protection Operations Centre of the Unitary Police Service
Macao Police Department of the Public Security Police Force (PSP)
Islands Police Department of the PSP
Special Police Unit of the PSP
Judiciary Police (PJ) Crisis Response and Command Centre
Meanwhile, the Medal for Dedication went to the Laboratory Division of the Municipal Affairs Bureau, while the Medal for Community Service went to the Macau Association of Mutual Help of Myanmar Overseas Chinese and community worker Cheong Lai Chan, who is a former vice-president of the General Union of Neighbourhood Associations of Macau (Kai Fong).
Honorifics – Certificates of merit
The Certificates of Merit are presented to those who have made contributions to the 'reputation, development or social progress' of the city.