TEXT Christian Ritter
China's Premier Li Keqiang pushes for diversification in Macao and vows to return
Following a three‑day visit to Macao in October, Premier Li Keqiang, in a meeting with representatives of Macao's local community, detailed 19 measures supporting the city in its effort to elevate economic integration with the mainland as well as develop and diversify the local economy.
This meeting, chaired by Chief Executive Chui Sai On, was attended by some 200 persons, including members of the central government and senior local officials. Former Chief Executive and now Vice‑Chairman of the Chinese People's Political Consultative Conference Edmund Ho Hau Wah was also in attendance.
Premier Li announced China's support in organising Macao's annual Global Tourism Economy Forum (the fifth edition was held last October) as well as establishing an renminbi clearing house for Portuguese‑speaking countries (PSCs) in the city.
These measures include the central government agreeing to the establishment of the headquarters of the Cooperation and Development Fund between China and PSCs in Macao, to supporting Macao's transformation into a smart city, and to improving border checkpoint procedures, customs inspection and food quarantine measures between the Special Administrative Region (SAR) and the mainland, according to Li.
Support for Macao in its transformation into "three centres" – namely, a centre for food products from PSCs, a business‑service centre for small and medium‑sized enterprises (SMEs) from China and PSCs will also be given. Then a convention and exhibition centre for trade cooperation between China and PSCs which is also part of the agenda. Then completing the project by building a traditional Chinese medicine centre.
Premier Li announced that by year end, Macao‑registered vehicles will be allowed entry to Hengqin island in Zhuhai. Hengqin island, a free trade zone of China, is 100 square kilometres in area and linked to Macao by the Lotus Bridge. Additionally, by 30th of June 2017, a policy granting both Macao‑registered and Guangdong‑registered yachts docking privileges in each other's marinas will be implemented. According to previous reports, Zhongshan would be the first pilot city in Guangdong province for this yacht partnership.
The measures also support Macao in developing its marine economy and helping the city in playing an important role within the Pan Pearl River Delta Regional Cooperation mechanism.
One measure specifically addresses the central government encouraging Macao to participate in drafting national development strategies, while another details the central government studying the feasibility of allowing Macao to collaborate with the Silk Road Fund, the Industrial Cooperation Fund between China and Latin America, and the Industrial Cooperation Fund between China and Africa, according to Li.
Supporting local SMEs and the young generation in grasping opportunities created by the rapid development of e‑commerce as well as aiding Macao in creating a number of "branded" and "internationally influential" conventions and exhibitions are addressed by other measures. Promoting cooperation between Macao and mainland China in science and technology, innovation, and collaboration between e‑commerce companies remain priorities.
In his speech, Premier Li stated that he had fulfilled his "long‑cherished wish" to visit Macao. Recognizing how beautiful the city was, Li acknowledged the huge changes the city has undergone in recent years, adding that remarkable success has been achieved. However, Li pointed to Macao's gross domestic product which has been in decline in recent years due to its heavy reliance on one industry. Despite the economic downturn, Li underlined the government's fiscal surplus as an indication of the city's hopeful future, adding that standards of living are constantly improving.
Premier Li stressed the importance of diversification, pointing out that a decline in gaming revenues has dragged down the local economy. "Don't put all your eggs in one basket," he advised, reiterating that the recent economic downturn has opened the city's eyes to the need to diversify.
After meeting with representatives from various sectors of society, Premier Li said of his visit that he was impressed by Macao's ability to attain successive years of fiscal surplus and achieve full employment despite challenges posed by the recent global economic downturn and by the city's economic restructuring. "[Macao] has a well‑developed economy, a peaceful society and has improved the livelihood of its residents. This shows the successful implementation of the 'One Country, Two Systems' principle."
Pointing to the SAR historical position as the nation's gateway to the international community, Premier Li acknowledged Macao's long‑standing role as a platform for cooperation between China and PSCs, which has helped the city achieve moderate economic diversification. "I believe Macao will be able to develop even better. Macao will play an important role in the nation's opening up to the world. The central government will continue to support the chief executive and the government of the Macao SAR in administering Macao in accordance with the law. Macao's future will be even better!" Li stressed.
Premier Li announced that by year end, Macao‑registered vehicles will be allowed entry to Hengqin Island in Zhuhai
In addition to these 19 support measures, Premier Li also announced 18 support measures for the Forum for Economic and Trade Cooperation between China and Portuguese‑speaking countries – a total of 37 support measures during his first visit. Premier Li enthusiastically looks forward to returning to Macao soon, he said.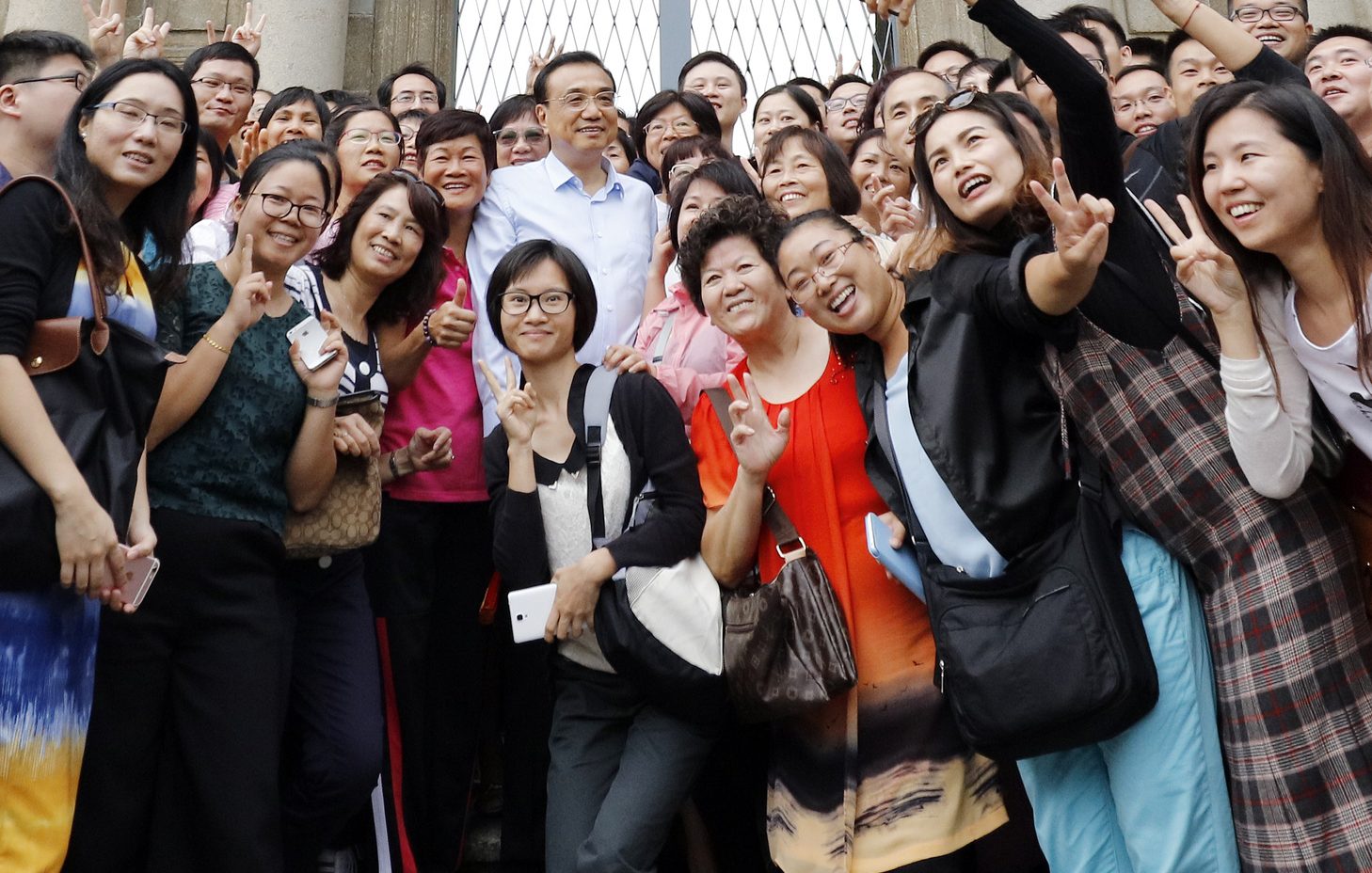 ---
Chinese Premier Li Keqiang's visit to Macao
10 November
11 November
12 November