Some professionals finish school, get lucky with their first job and then rise to the top in the same company or organisation before enjoying a life of success and happiness. Others have to graft and work hard across multiple jobs before they achieve their dreams. A third group of people, however, travel the world and get as much experience as they can from as many people and cultures as possible before they are ready to lead and excel themselves. Anthony Francis Sousa Tam is in this small third group. This chef from Macao has worked across the globe for years and now represents the city at one of Shanghai's top organic and health-orientated restaurants.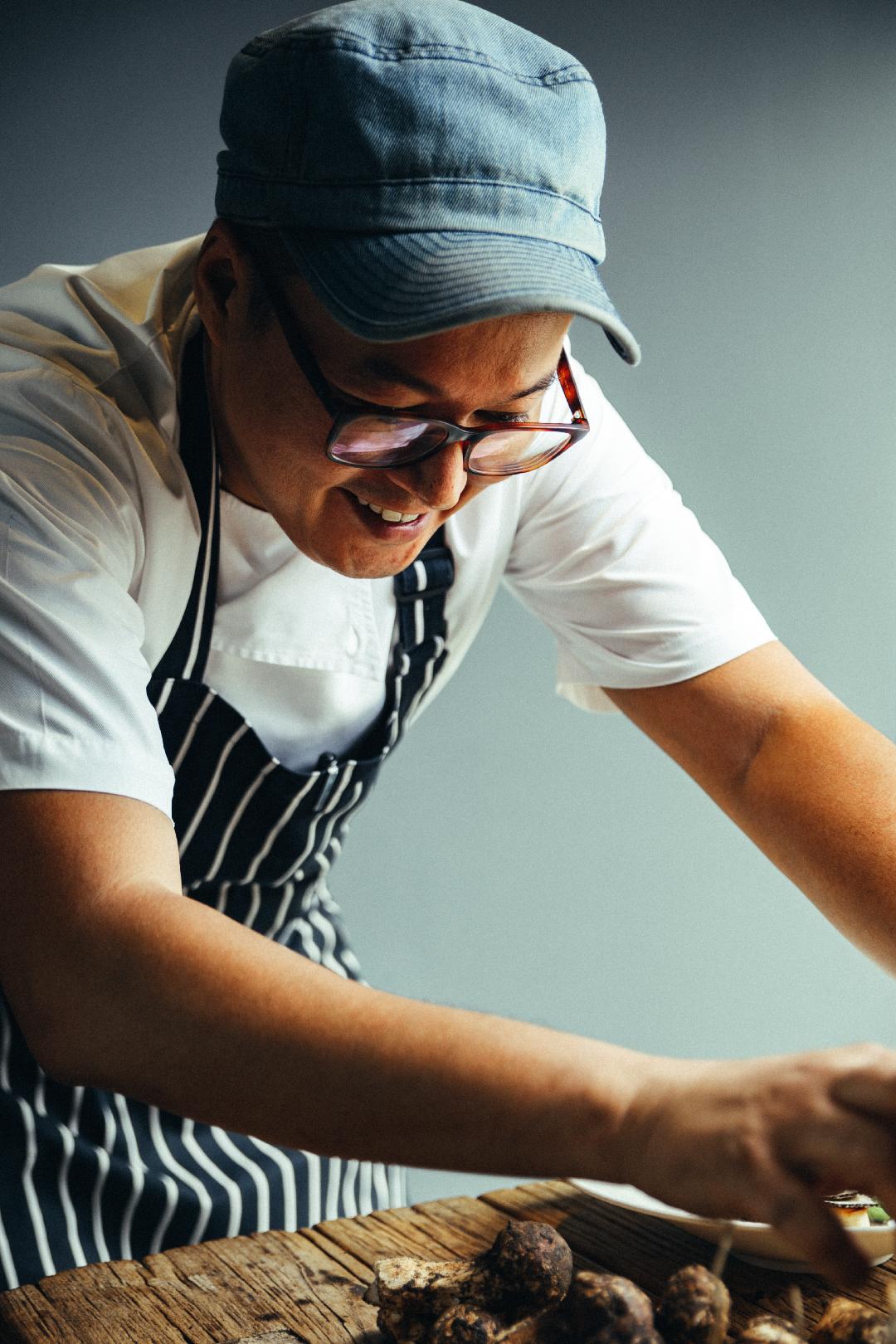 Tam is well-known on Macao's culinary circuit – not least because he created the Japas Japanese-and-tapas fusion restaurant in the city despite being based in Shanghai. The 46-year-old's career may have started in the kitchens of London more than 20 years ago but his passion for food began during his early years growing up in Macao, where he was a Macanese cuisine enthusiast. In fact, Tam is heavily influenced by Macanese cooking and food. He has a flair for bringing out the best of every ingredient he uses in its natural form.
But Tam now works for the Octave Institute in mainland China, which is a 'wellbeing platform that fuses Eastern wisdom with Western science'. Under the institute, he is executive chef at Thought for Food at The Living Room in Shanghai, as well as at Sangha by Octave in nearby Suzhou. He brings 'a unique experience only attainable by combining only the best organic ingredients' at The Living Room, which is actually an urban wellness centre that celebrates 'mindful eating' at its Thought for Food restaurant.
"Every day I enjoy developing new concepts that not only give myself but our customers a healthy way to continue with their lives."
Macanese cooking is not Tam's only influence. He is also adept at Chinese cuisine thanks to his background in Macao and he has a 'great respect' for Japanese cooking after previously working in some of London's top Japanese restaurants. He still frequently visits the Asian country to gain inspiration. He says that healthy and organic cooking is also 'at the heart of' what he does as he creates 'a harmonious symmetry' with all of his dishes. He adds that he is 'proud to represent Macao on the world stage'.
A taste of home
Tam was born and raised in Macao. His mother is Macanese and he says she's 'an amazing cook'. "She is at the heart of all of our family gatherings," he says, "with many traditional dishes always ready to feast on." Tam says that growing up in Macao was a 'very important part' of his culinary journey from a young age. He notes: "The combination of Chinese and Portuguese cuisine that is so readily available in Macao has always had a strong influence on how I create a dish."
"My first interest in cooking began when I was a young teenager," continues Tam. "I was never satisfied with a typical quick noodle snack at home during my lunch-break from school every day. I always found a way to make a tastier lunch for myself. If I did noodles, for instance, I was always adding vegetables, sauces and meat. This experimentation with flavours and ingredients set me up for a life of cooking."
Tam says that after he left school, he travelled to the UK and studied architecture. He had a love for buildings but it was while he was working on his degree that he found his overwhelming passion was for cooking. He did part-time work in kitchens and began to develop a flair for the art. "I started doing basic jobs in some Chinese restaurants in London," he says. "In some of these restaurants, I was lucky to work my way up the chain. As a result, when I finished my course I had the confidence to apply for more skilled positions in some of London's best high-end restaurants. I had found my passion and career at this point."
When it comes to a who's who of London's top restaurants, all you need to do is read through Tam's employment history. First, he worked as a sous chef in the kitchens at Busaba – famous for its Thai salads, noodles and curries – between January 1996 and April 1997. Then he landed a job as a sous chef at a couple of Nobu restaurants in London, which are part of one of the most famous Japanese-Peruvian chains in the world. He worked for the chain – which boasts filmstar Robert De Niro as one of its founders – between May 1997 and September 1999 before making the grade as head chef at Tsunami, a famous modern Japanese eatery in London, between September 1999 and May 2001. He next took his Chinese cooking knowledge to Hakkasan in the capital city between May 2001 and April 2002. From there, he moved north and joined the Chino Latino pan-Asian chain, where he worked as head chef across its restaurants in Nottingham and Leeds during the second half of 2002.
Between July 2003 and July 2004, Tam worked for Annabel's in London as sous chef. This was a departure from his Asian roots as it was the first time he'd delved into European cuisine as Annabel's is an exclusive private member's club which offers up some of the best classic Italian and French dishes in the country. But it was back to Asian cooking after that as Tam scored a role as head chef and part-owner of pan-Asian restaurant Geisha in Nottingham between August 2004 and July 2006.
Then Tam was head chef at modern Japanese restaurant Atami in London until January 2007 before making the grade as executive chef back at Chino Latino in the capital until April 2008.
"I worked as a sous chef at restaurants like Nobu and Busaba and worked my way up the ladder," says Tam. "These were all very much coming into their own when I worked for these now renowned restaurants. I like to think that I helped them build a base that lives up to their reputation today."
Experienced and enthusiastic
By 2008, Tam had amassed an incredible amount of experience. He even cooked for British supermodel Kate Moss at her wedding. But he had one last role as head chef at London's Inamo pan-Asian restaurant before he left for Baku in Azerbaijan at the end of 2008 to work for Chinar on the banks of the Caspian Sea. He was executive chef at the Asian restaurant until the end of 2009. Tam says: "This was an exciting position for me as the owners, staff and customers were so dedicated to this place. I am happy that some of the classic dishes I created with the staff are still the top sellers many years later."
From 2009, Tam did a diploma with ultra-famous Spanish chain El Bulli before taking placements under top chef Michel Bras at Bras in France and at Noma in Copenhagen, Denmark, all in 2010 and 2011. He also frequently cooked for the President of Azerbaijan, Ilham Aliyev, and his family over a four-and-a-half year period. Tam says: "It was an honour to work for the President and his family. The Azeri cuisine is as unique as Macanese cuisine. I gained so much experience and knowledge about this beautiful culture which I often implement into my style of cooking."
And that – alongside stints working with Momo in Amsterdam, Pier 7 in Beirut, and both Yuzu Japanese restaurant and Root organic eatery in Macao – brings us up to date. Apart from when he opened Japas in 2016, which is still going strong. And apart from his main current role. In 2012, he landed the job of executive chef at The Living Room and he's been in the role ever since. "It's a health-driven concept that I have passionately built with the owners and creators," he says, "and every day I enjoy the new and developing concepts that not only give myself but our customers a healthy way to continue with their lives. I've been able to develop these ideas with the support of doctors, nutritionists and health experts and this gives me an amazing platform to be creative and realise my passion for healthy, sustainable food."
Tam says he has a 'unique and creative approach to flavours' at The Living Room. He says: "The combination of growing up with the unique flavours of my home country and working in many high-end restaurants where the customers' demand is for something unique has meant that I have had access to many amazing ingredients. I'm drawn to the source of any ingredient. I'm passionate about natural flavours and an ingredient's health properties. I love to see how much of an ingredient I can use to make something that my customers will find not only tasty but will also be impressed. I like to take diners on a journey that includes learning about where their food is sourced." Tam also says that he feels 'much comfort' when he returns to Macao 'where it takes a lot less time to find my favourite noodle place'. "I feel proud and enthusiastic when I find a new place to eat in Macao," he says. "We have a unique cuisine and a diverse culture – and we're passionate about food."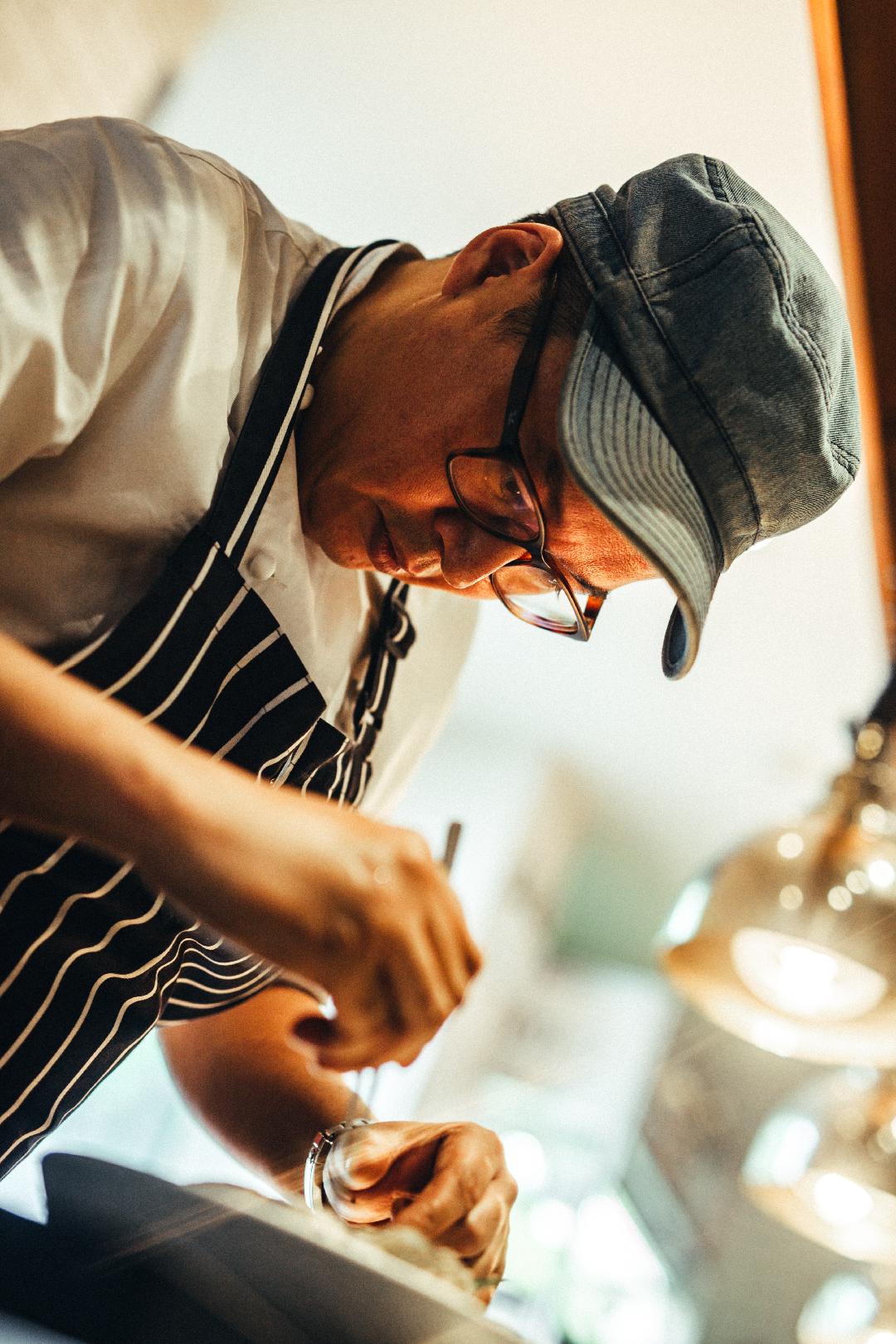 It's been a tough year for businesses across the world due to the COVID-19 pandemic. "The current times are hard for everyone in the industry," says Tam, "but food will always be at the heart of home and family. Modern technology will benefit home cooks but ultimately I believe that taking time away from the daily routine and coming together to eat a delicious meal at a restaurant will forever be at the centre of all societies."
Anthony Sousa Tam has indeed had a colourful career in restaurants across the world over many years. And there's much more to come from him in the future too as he represents Macao on the global stage. "In the future," he exclaims, "I hope to develop my keen interest in food as medicine. I will also continue to be as sustainable as possible while, at the same time, giving my customers more unforgettable and exciting experiences." That's for Tam's customers but what about any messages for young, up-and-coming chefs in Macao and mainland China? "Always look to your ancestors for experiences and knowledge of food," he advises, "But mainly, trust your instincts and dare to be different. Always try new things. That's what I've done and I've enjoyed the journey every step of the way."