Classical music isn't just learned over many years. It's in the blood and in the heart – and these six young musical maestros in Macao are taking the millennia-old art to new heights. They tell us about their passions, their influences and why they love playing in front of a local audience in their hometown.
In a world of rock, rap, pop and indie music, it's hard to see where classical fits among the preferences of the younger generations. Orchestras, conductors, cellists, percussion and pianists all seem like a distant remnant of yesterday's music but thanks to the internet and the freedom it gives to unearth centuries-old masterpieces, classical music is enjoying something of a renaissance among the younger generations of late. And that includes learning classical instruments as well as knowing your Tchaikovskys from your Tan Duns.
Macao is no exception. It is well-known that in the West it may have become, over the years, less fashionable to learn a classical guitar than an electric one but in the East, the idea of children learning to play a piano, violin or flute from a young age hasn't really ever gone out of style. Nevertheless, across the whole globe, few children ever show the talent, dedication and hard work that's required to be able to stick with an instrument for years and carry a lasting passion for classical music throughout their teens. Few young people are good enough to end up joining a prominent orchestra and living out a career in one of the toughest musical environments out there today.
Six young talents in Macao are that good, though. This sextet have dedicated themselves to classical music and given themselves a chance of, one day, international success. For now, however, they have decided to stay at home and perform for the crowds in Macao, all noting that the city is a great place to learn and play this style of music in. Candy Nga Weng Chio, Michael Tou Long Meng, Henry Ip Kim Kuok, Peggy Lau, Rain Chan Weng Loi and Ng U Tong all want to share their passion and spread the joy of classical music. Regulars at different orchestras and concerts – from those organised by the government's Cultural Affairs Bureau in Macao to those held abroad – these young musicians are each taking a musical journey that's unique to them…
The experimental pianist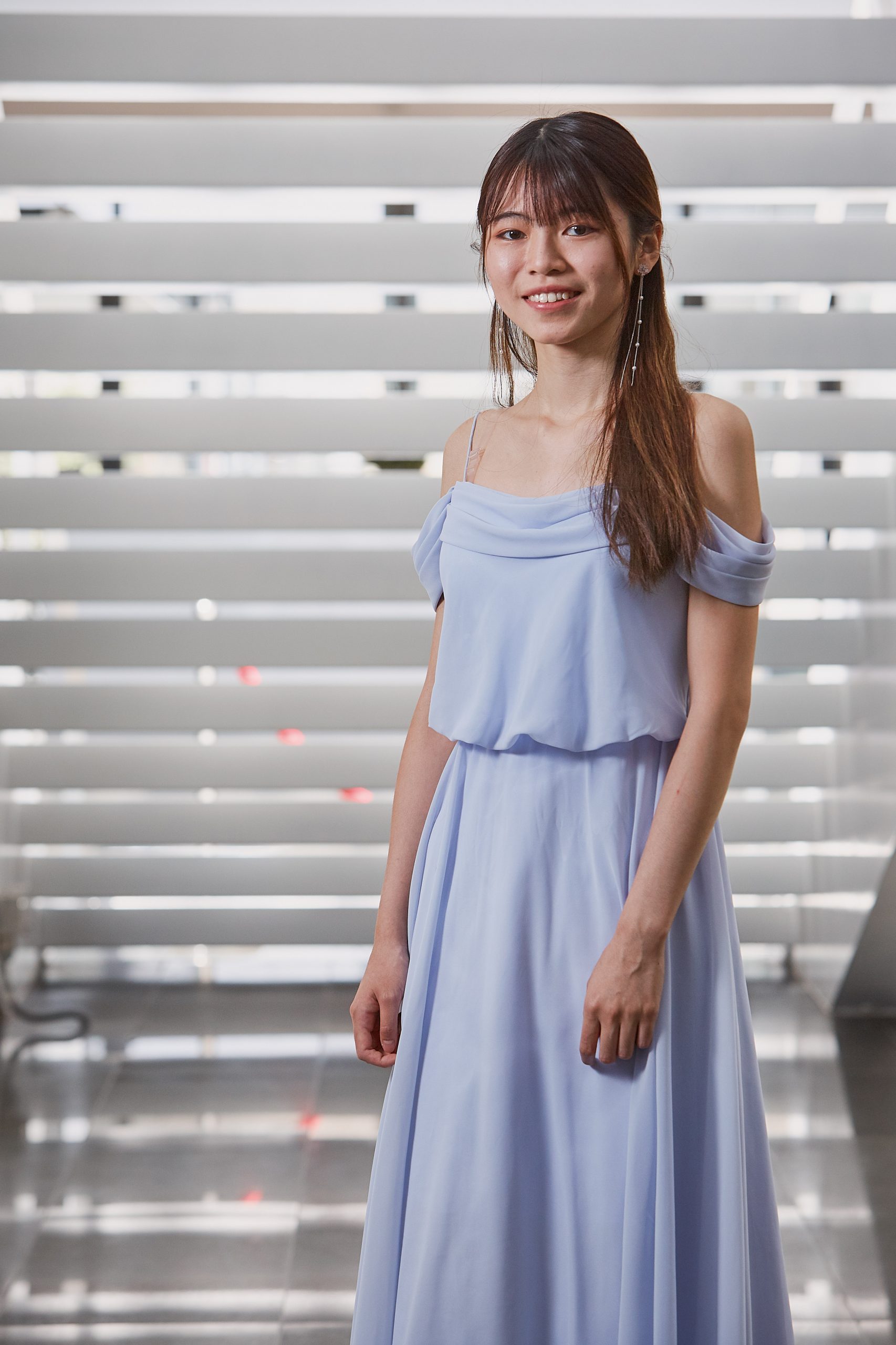 Practicing her instrument was once 'boring and tough' for Candy Nga Weng Chio. The pianist from Macao, who has a degree in music production from the Shanghai Conservatory of Music, says she lost interest in tickling the ivories during her teenage years. But the 20-year-old says the turning point in her burgeoning career came when she switched piano teachers at high school. "Gradually," she says, "I played better as I put my heart into the music and felt the flow instead of playing the notes like I was a typist." Nga says she then 'delved deeper into herself' while learning and playing, thanks to her new piano instructor. She says: "I then kept striving to improve but I also found passion in composing."
Nga, on occasion, performs piano works as part of the Macao Youth Symphony Orchestra (MYSO) at the Macao Cultural Centre. She also experienced performing at some of Shanghai's pop student concerts when she finished high school. But, so far, she says that playing with Macao's Sacred Heart Canossian College English section school orchestra overseas at the Singapore Polytechnic a few years back remains her most memorable experience. She recalls that just before the concert began, one of the orchestra leaders said 'there'd been an unanticipated programme change' and Nga would have to 'conduct a new piece'. She says: "I thought it was a joke. But unfortunately he was serious. I had no experience of conducting before that." Nga says she 'was given a crash course on conducting right there and then' and then she just went and did it. "When I look back to that weird pose I conducted in," she admits, "I still can't help but laugh. But it went well!"
Nga is so talented that now she isn't just a classical pianist. She also plays experimental pieces on the piano, as well as pop. And, supported by her family and friends, she has recently been putting more focus on penning her own tunes, with some of them being picked up for local student theatre and film projects. She writes classical and chamber pieces, as well as piano solos and even music for string quartets or local young pop groups. Currently, she says that she's experimenting with electronic digital instruments (EDI), mixing electronic and classical music styles together. She's also learning jazz, which she finds 'somewhat difficult'. But she admits that she'll 'always come back to classical music' as it is 'fundamental to master if you want to fully understand and master other genres'.
Anyone who wants to see Nga performing outside of a live venue can head to her YouTube channel, 'MW Music'. Here, alongside violinist Michael Tou Long Meng, she showcases her versatility on piano and EDI, as well as highlighting other Macao classical talents. She says she loves writing music for the channel and admits that she sees herself as much as a composer as she is a performer, although she will continue her live piano concerts, such as with the MYSO. "Classical music is infinite and always evolving," says Nga. "What seems new at the moment may become a classic decades later. Music is always worth analysing. There are always secret messages hidden between the notes. I will never give up on music. If I had a message for other young, talented musicians, it would be 'don't simply play – try to create new styles and forms of classical music while making sure you fully enjoy it!'"
The charitable pianist
Another prolific young pianist in Macao is Peggy Lau. The 30-year-old is a professional classical musician who has represented her city across the world on her instrument. Her interest in the keys, however, dates back to when she was just six years old. A year later and she says she 'officially began learning to play the piano'. Ever since those early days, Lau says her parents have been 'super supportive' of her career. "They mentally supported me with my studies," she says, "and they were always there [for me]. I can always rely on them when I'm feeling low." Around the age of 12 years old, her parents enrolled her into the Macao Conservatory, which provides secondary education as well as having separate schools for music, dance and theatre. Here, she started piano and music theory lessons. After she graduated high school in the city, her parents supported her move to Ohio state in the US to continue her advanced music studies. Later, she earned her master's degree in piano performance and piano pedagogy, as well as her doctorate in music arts, from Michigan State University.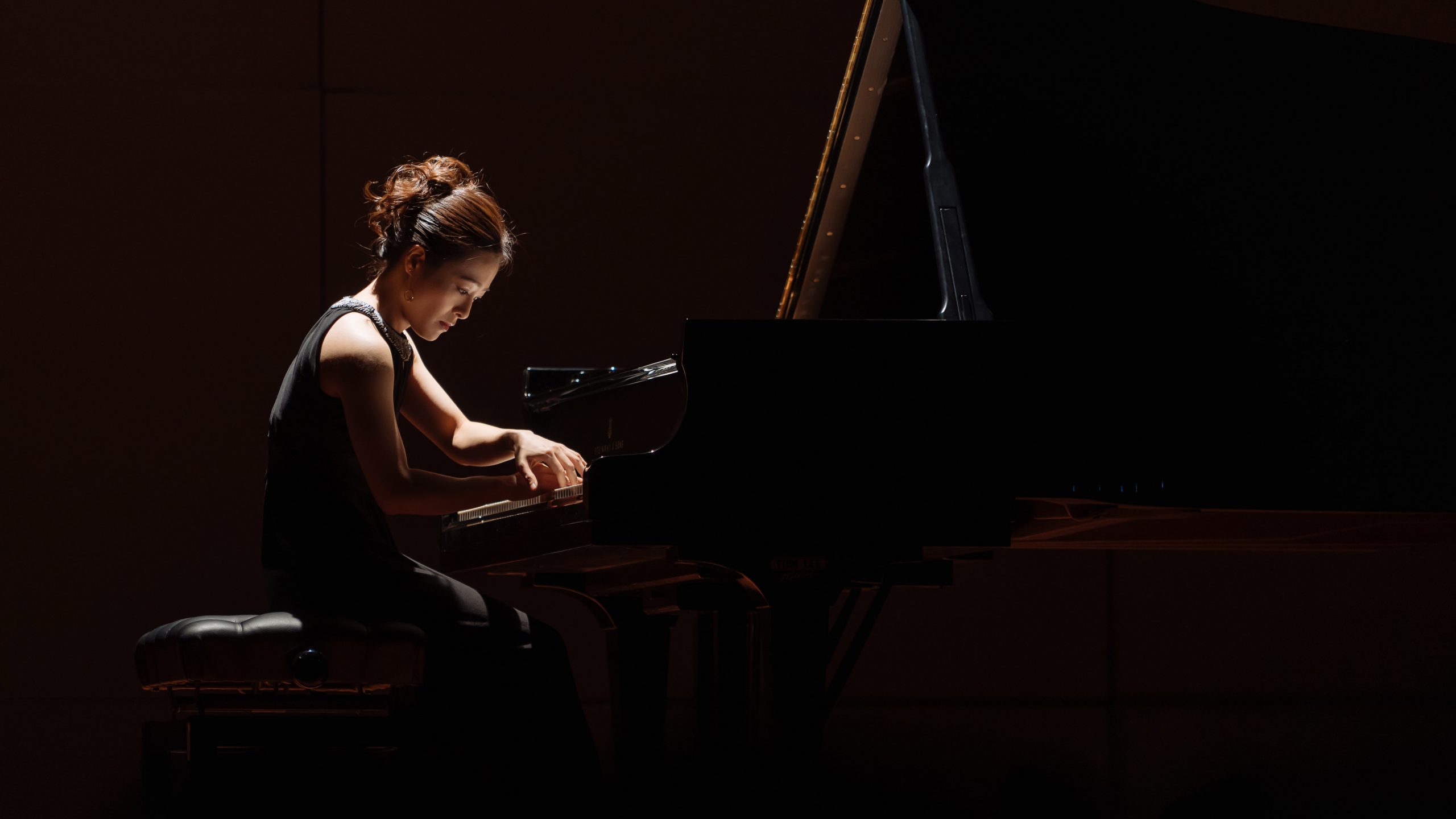 While in the US, Lau used her musical skills as a force for good. She performed at a number of charity concerts across the country, as well as playing regularly at church fundraisers and at elderly care homes twice a week. "I enjoy playing for a small audience," she says, "as I feel there's more intimacy between the performer and the audience. The messages hidden in the music are delivered in a more delicate and personal way as the performer doesn't have to project out as they would in a big concert hall. To me, it's like having a conversation instead of making an announcement."
In her 20s, Lau played piano on stages big and small across the world, not just in Macao and in the US. She has performed in Spain and in mainland China, for instance. But she says, wherever it is, performing is always a challenge. "It's about delivering a message," she explains. "We have to train our body and our mind to operate at the top level during times of pressure and stress. And performing an instrument live is indeed a time of pressure and stress. But we learn the valuable skills to cope with this and, despite the challenge, it is always a rewarding experience to play in front of an audience."
These days, Lau is a Macao 'Culture Ambassador' – one of 25 young people selected by the government with the mission of promoting the city's 'cultural knowledge' and 'humanistic concepts'. Under this title, she works with local talents on musical productions pertaining to Macao's history and culture, such as organising intangible musical cultural heritage workshops and gigs throughout the year. She says she loves Macao's history and she is always trying to find ways to 'tell Macao's stories'. She is also a resident fellow of Moon Chun Memorial College at the University of Macau, holding regular classes at the university. As an active musician and teacher, she keeps one motto: 'constantly learning'. "Constant learning in music and life is so important," she says. "Life is a beautiful struggle. Learn to give yours meaning."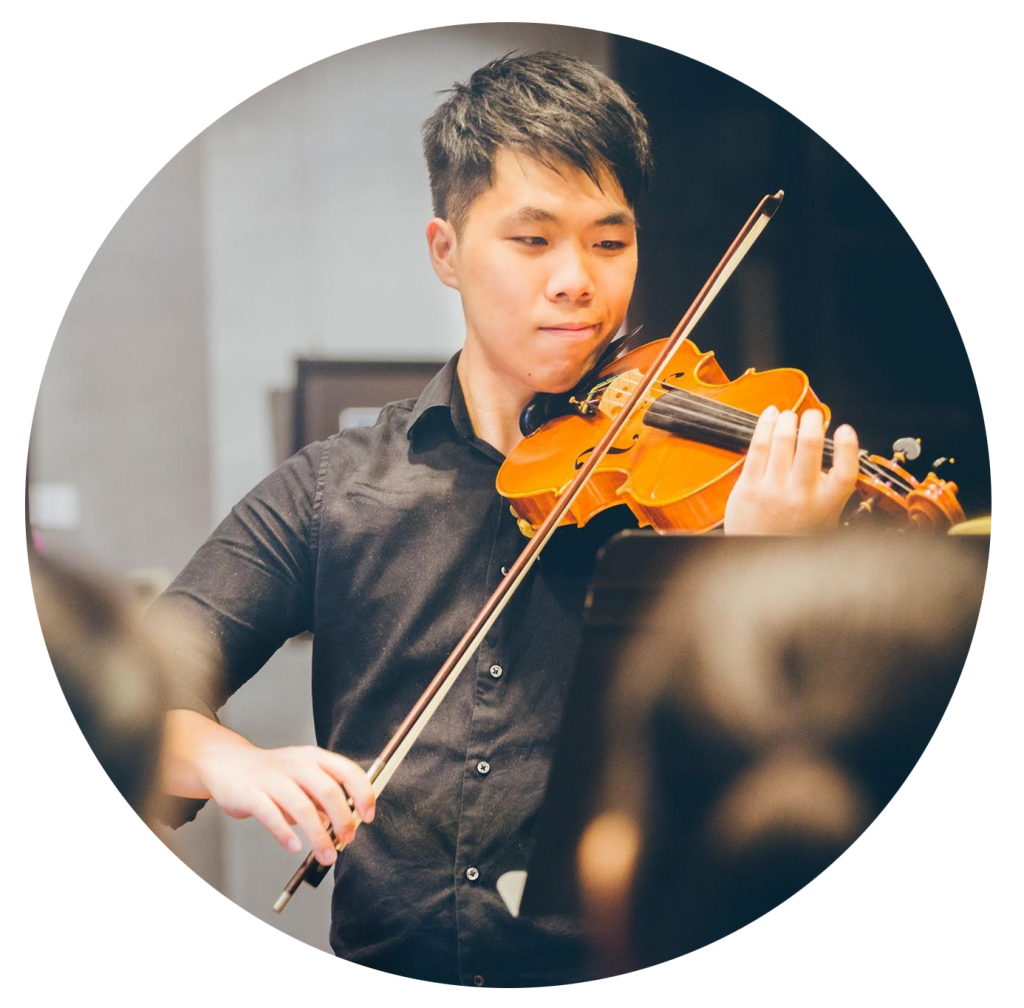 The jet-setting violinist
Michael Tou Long Meng has played his violin in many orchestras across three continents over just a handful of years. The 24-year-old has played concerts in China, Singapore, the US, Germany, Italy and Japan, as well as performing on multiple occasions in front of his home crowds in Macao as a member of the MYSO. In fact, his first performance for the MYSO was when he was just 12 years old. He holds a bachelor's degree in violin performance from the University of Cincinnati College-Conservatory of Music in the US and he fills his days with constant classical music practice. His passion for the genre holds no bounds.
Tou says that he was always interested in classical music and the violin from a young age but became really passionate about the instrument after he played a Haydn symphony in the youth orchestra. He says he flew to Germany in 2011 and joined a music festival over the summer that was run by the National Youth Orchestra of Germany in order 'to widen my horizons'. He says he was surrounded by 'exceptional young musicians' during the workshops and in the following concerts. "I will never forget the sound of the G strings being played by the violin section during the concert in the Berlin Concert House," he recalls, referring to one of the top concert halls in the German capital. "It sounded so rich and warm." Aside from live performances, when the young musicians rested in the evenings, Tou says they would all dance, drink and play music together. "In the morning," he says, "we all played beautifully as if nothing had happened the previous night. This was a testament to the professionalism of those musicians and the mastery of their instruments. To me, they were even more professional than some big professional orchestras. It left a lasting impression and I have tried to improve ever since those workshops."
Tou says that his family, friends and teachers in Macao always try to attend his performances, whether part of the MYSO or with smaller groups, to show him support. He says he adores performing live – but he nevertheless on occasion 'sips from a bottle of whisky' to calm himself before a gig. "I always get nervous on stage," he says, "so I have to prepare well before important concerts." And those concerts don't just include classical music. Tou has been branching into pop and experimental too. "I have a great love for pop music," he says. "I believe it can connect with more people than classical music ever can." No matter where he goes and what other interests he gets into, though, Tou says he will always circle back to classical music, be it playing solo, as part of a chamber music ensemble or in big orchestral performances. "I've become focused more on recitals these days," he says "and I have also started learning the viola. This is a new, great challenge."
The virtuoso violinist
Learning an instrument doesn't always mean starting out before you hit secondary school. It may be true that many impresarios like Mozart began their craft when they were barely able to walk properly but it's not a prerequisite of the art. Take Ng U Tong for example. She first discovered the violin at the ripe old age of 13 years old. She had gone with some friends to classical music summer classes to see if anything piqued her interest and she ended up becoming passionately involved with the violin. Within just one year, she was invited to join the MYSO and the rest is history. She's been playing in orchestras and ensembles around Macao, Asia and the world ever since.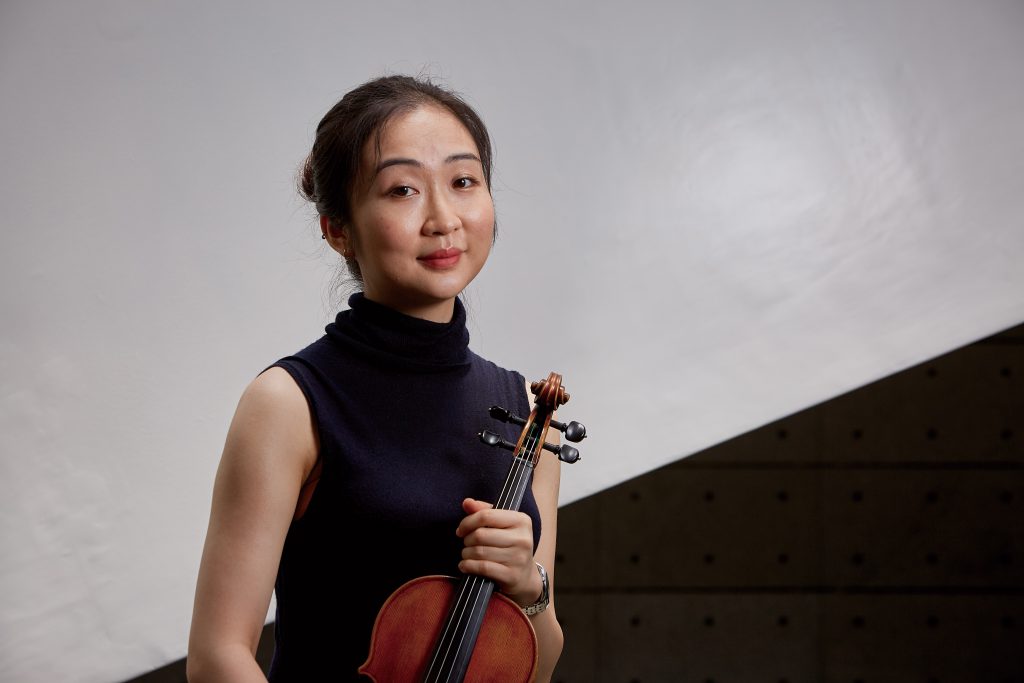 Now 30 years old, Ng – who is a guest violinist of the Hong Kong Philharmonic Orchestra, the Macao Orchestra and the Hong Kong City Chamber Orchestra, as well as a faculty member of the MYSO – says there's nothing more enjoyable than playing a classical music instrument, particularly the violin. "You can simply communicate with others without talking," she explains. "It is one of life's greatest pleasures." Ng has a bachelor's degree in violin performance and a master's degree in music from the Hong Kong Academy for Performing Arts and she has performed in front of crowds across the globe, including in Australia, Singapore, Austria, Portugal, Italy, Germany and the US. A few years ago, she was part of a touring Hong Kong jazz-classical crossover multimedia production called 'Hong Kong Episodes'. The show was taken across mainland China and also went to the UK.
According to Ng, by far her most memorable performance, however, was in 2017 at a Youth Music Culture Guangdong week-long event in Guangzhou. "This is when I played with and received guidance from Yo-Yo Ma," she says. Ma is one of the most legendary cellists in the world right now. "Before that youth music week," continues Ng, "I never thought that I would ever get to see and hear Mr Ma perform in person. But for nine consecutive days, we didn't just see and hear him. We actually performed with him in our orchestras and learned from his speech and behaviour. The experience touched me every time. It improved me every day and, as a result, my timbre – the character, texture and colour of my musical sounds – got better. I got to exchange ideas with him. It was magical and he has inspired me to keep growing in my music every single day."
This year has slowed Ng down in her performance schedule, as it has with all of our young classical musicians in this feature. "Because of COVID-19," she says, "many of the performances I was looking forward to this year have been put on hold. But I did manage to be part of a chamber music concert with the MYSO in July in Macao. That felt amazing to be back on stage. Hopefully, next year will see a full programme of events in Macao and beyond as there are many musicians here who can't wait to perform regularly again! I'm also planning to have a recital again next year. I find that I can be myself when I play a specific composer's music, like Beethoven or Brahms, while I can also explore another side of me in the music of Franck or Piazzolla. I want to share these subtle feelings through my performance. Also, it's fun for my students to see their teacher performing on stage. I guess it helps them enjoy music more." Ng has been able to continue teaching music this year. She instructs children who are new to the MYSO in violin and other instruments. "I get to see these young musicians grow," she says. "I have a lot of experience now when it comes to helping these students of music appreciate and love the art."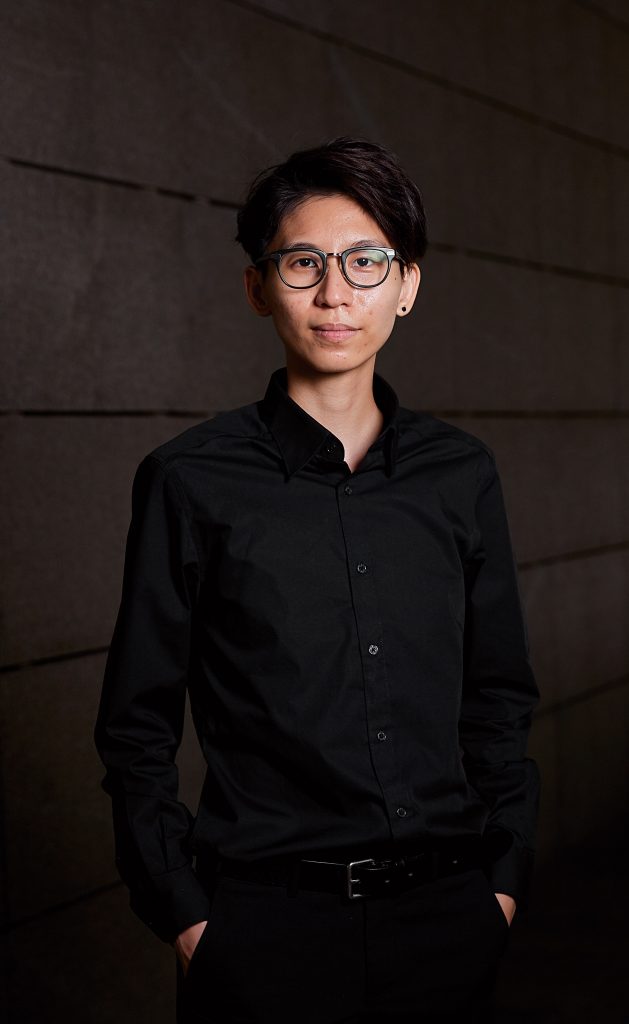 The forward-thinking fiddler
The violin must be popular in Macao as a third violinist joins our sextet of young classical musicians in this issue. However, this fiddler is a little different. This expert of the strings is all about the online performances and she's a great believer in mixing classical music with other genres such as pop for the appreciation of the modern audience. Rain Chan Weng Loi is a bit of a pioneer in Macao, performing pop music covers with her violin on YouTube 'in an attempt to better connect with contemporary audiences'. She makes her own eclectic arrangements and then uploads them to her 'TheVioRain' channel, where she's had hundreds of views. Quality tunes include her takes on Jason Mraz's 'I'm Yours', Tones and I's 'Dance Monkey' with colleague Nate and 'Remember Me' from the 2017 Disney film, 'Coco'.A moving tribute to all of those people on the frontlines who are battling COVID-19 across the world is also on the channel in the more classical form of 'Salut d'Amour' by composer Edward Elgar.
"It's a practical way to learn composing," says Chan of her YouTube music videos. "It isn't just about arranging the songs and playing them. It means I can work on a range of skills, like recording, shooting, editing and mixing. The role of the musician can be much more varied these days and having a YouTube channel is a great way to connect with new audiences and people who would not hear you perform otherwise. I try to make the best videos I can and, every time, I expect to improve. It makes me feel alive." Chan doesn't just do pop. The 28-year-old has also experimented with tango, jazz and rock, as well as with different violin sounds, from acoustic to synthesised electric.
Chan's passion for the violin, which she started learning when she was six years old, eventually overruled her passion for business. She graduated from the University of Macau with a degree in electronic business in 2014 but admits that she has been hooked on classical music and 'expressing herself through her instrument' since she was about 12 years old. So her career went down the musical path instead. And she has always taken whatever chances she's been given to perform, joining many music camps over the years, like the 2018 Evergreen Symphony Orchestra Music Camp in Taipei. She has performed all over Asia with the Asian Youth Orchestra, including last year when she was part of a concert tour of 11 Asian cities, including Hong Kong, Shanghai, Nanjing, Beijing, Seoul and Tokyo. "I love performing in Asia," she says, "but I hope to have more chances to perform outside Asia too in the future."
Young musicians like us need to remember that all forms of art are equal, so we can use our skills to connect our art with those who have never listened to classical music before. That's what I do on YouTube.

– Rain Chan Weng Loi
Like Ng U Tong, Chan also worked with cellist Yo-Yo Ma at a youth music event in Guangzhou at the end of last year and the start of this one. She too says it was a magical experience but she also cites the discussions about classical music's connection with modern society as a 'valuable highlight' of the programme. "Music – especially classical music – is not a superior form of art to other more modern forms of art," she says. "That's the sort of message we as classical musicians must remember. We need to remember that all forms of art are equal and then we can use our abilities and skills to connect our art with those who have never listened to classical music before. This is what I try to do on YouTube."
Chan says she has joined Macao musical co-operation platform Worktone – facebook.com/worktone – which features a range of musicians across multiple genres coming together to create unique artistic sounds and styles. Currently, she says, the group is planning to run open jam sessions called 'HEA' – named after a Chinese term that means 'to chill and do nothing' – every two weeks at local coffee shops and will also occasionally do livestream performances. "There are so many crossovers and fusions that are possible in music," says Chan. "Soon, we hope to tour local schools and introduce classical stringed instruments like the violin to the kids. We want young children to hear how classical instruments can complement modern sounds and styles. Sadly, we haven't yet been able to do this tour due to the COVID-19 pandemic but we hope to do it soon. We want to inspire children to pick up an instrument and persist at practicing and learning it otherwise they won't know if they can succeed. After all, unpolished pearls never shine."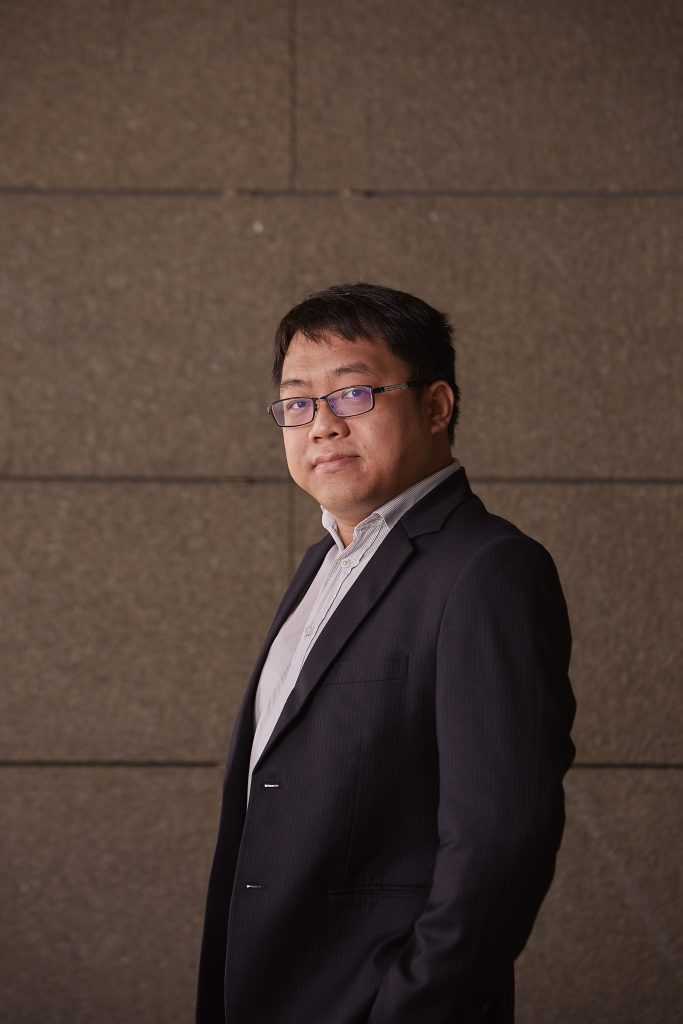 The young composer
Think of a composer and you'll most likely think of a grey-haired man in his 70s. This is, of course, not true in most cases but popular culture dictates that to be a successful composer, you need to be old. Macao's Henry Ip Kim Kuok isn't old, though. He's only 34, in fact. And he's a composer who's already had his music played in films, TV dramas and classical music concerts across the world.
Ip's musical journey began when he took his first piano lesson at 10 years old. He learned the instrument and then moved to the clarinet at 13 before joining the wind band at his all-boys school, Yuet Wah College. He began to master a number of instruments and, during his teens, he moved to the UK, where he later gained his degree in musical composition at the University of Salford after studying business for a short while. He returned to Macao after university and has been working as a composer in the city ever since. "In the wind band at Yuet Wah," he says, "most of the students focused on playing in the band. But I gravitated more towards the harmonics behind the music. I found I wasn't so much interested in playing my instruments anymore. I wanted to make the music instead."
During his teens, Ip learned how to read full musical scores in Macao and then in the UK. When he wasn't learning about business, he was playing his sister's electric piano, coming up with more and more sophisticated compositions as the years rolled by. "I was just having fun at first," he says, "but soon I started to improvise and compose whole pieces of music. At one point, I had a choice: would I study business or music? I chose music. I changed my major at university to music composition as I felt I had the talent to do well as a composer."
Ip notes that his musical journey has been fraught with challenges but the encouragement he has had from his sister, his teachers, his family and his friends has helped him carry on along what must be a daunting and difficult career path. He also cites his former teacher and contemporary composer Alan Williams as someone who 'showed much belief in my abilities'. "I might not have completed my studies without his support," Ip admits. Now, Ip says he's in a good place in Macao, working hard on many new compositions. He does not perform often unless he's playing the piano in his church's gospel band – but his music is performed all the time, across the globe. "I've composed for a variety of musicians," he says. "I've created music for musicians to play live at concerts and I've created scores that have been played in dramas, films and documentaries, mostly in the UK, Zhuhai, Taiwan, Hong Kong and Macao."
Bringing us full circle, Peggy Lau has played one of Ip's compositions in front of a live audience at Macao's Dom Pedro V Theatre. Alongside another local musician, Chan Chon, Lau performed a new Ip piece in November last year and received much praise as a result. Ip adds that all musicians need to be resilient, using the COVID-19 pandemic as an example. "So many projects have been postponed because of the virus," he says, "but musicians must be resilient. The creativity and determination of a musician is never-ending. It won't be long before great concerts will once again be held all over Macao and the world." To conclude, does Ip have any advice for young composers? "Keep working hard," he says. "Be patient and listen to any music you like. And most of all, follow your heart."
Macao has become a hotbed for classical music talents over the years, as our sextet of young musicians proves. Music director and principal conductor of the Macao Orchestra, maestro Lu Jia, agrees. But he tells us that it's 'not important' to be a musician. He says that what matters is 'loving music and never giving up'. Lu highlights Macao's government as greatly supporting the city's young classical musicians, saying that it has 'helped create a welcoming atmosphere and space for local and international talents'. Our sextet are local talents who are well on their way to becoming international talents. Hopefully, many more will follow and help put Macao firmly on the global classical music map. That would hit all the right notes.