Young violinist Hoi Yan Lok moved to Austria a few years ago to learn from Europe's maestros. He says that classical music is in his blood and he's proud to represent Macao on the world stage.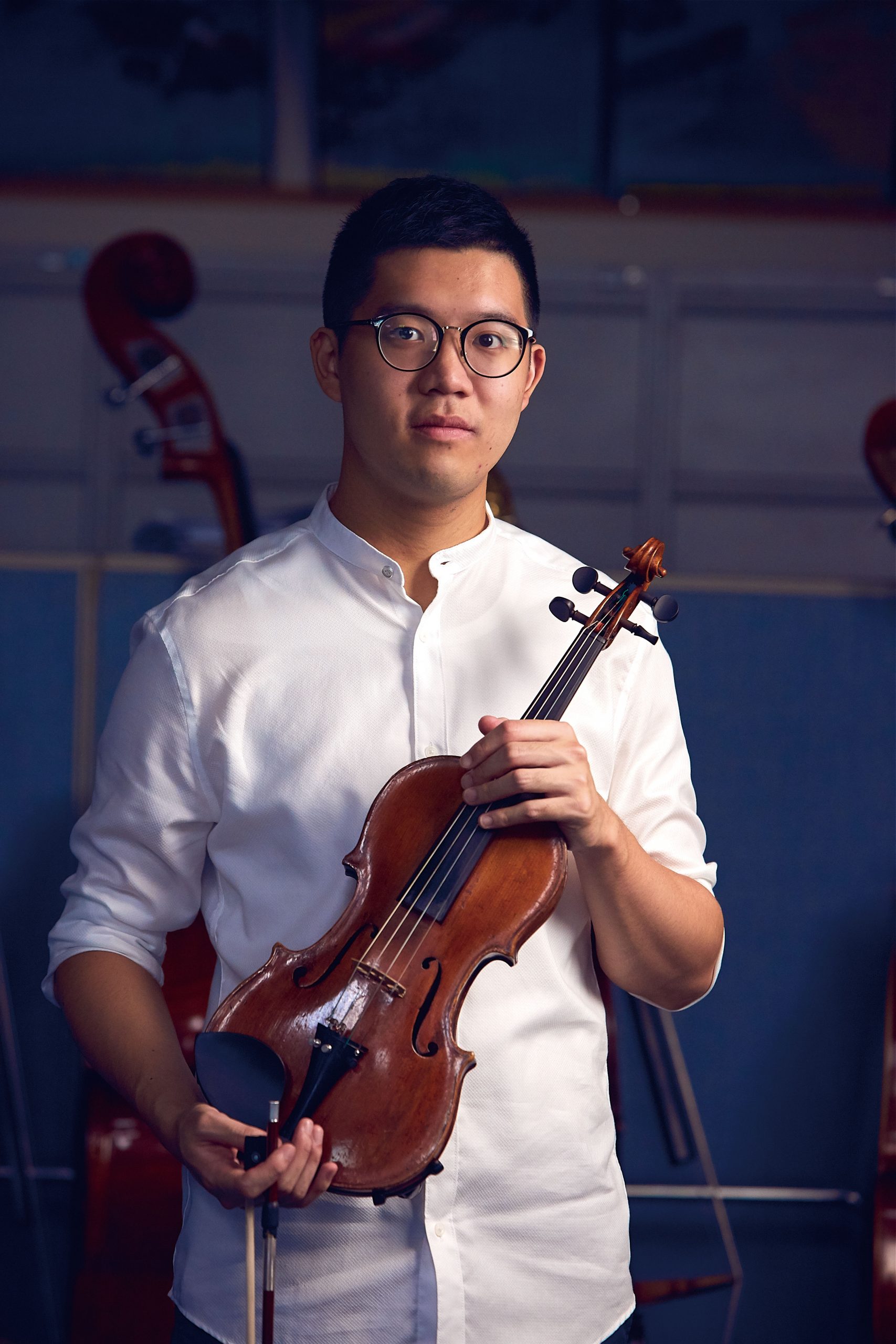 There are many talented classical musicians in Macao – but the city may not be the best place in the world for a young Beethoven, Brahms or Bach who wants to make it big on the international stage. Sometimes, an aspiring concert pianist or conductor needs to head to one of the world's traditional music havens for at least a few years to train in their art. One such developing talent who swapped Macao for a European giant in terms of classical music history is Hoi Yan Lok, who moved to Austria in 2014 in order to further his adept skills as a violinist. And now the 24-year-old, who was in Macao for many months this year due to the COVID-19 pandemic before returning to Europe a few weeks ago, is hoping to realise his ambition of becoming a world-famous classical musician from Macao.
Hoi got an early head start in music. His father taught him the violin when he was just five years old and he progressed to more 'serious' lessons around age 11. As the director and full-time president of the Macao Youth Symphony Orchestra (MYSO), as well as the president of the Macao Children's Choir, his father, Hoi Kin Wa, gave him a musical upbringing that greatly inspired the younger Hoi to pursue a professional career in classical music. "He was the first conductor that I 'met'," shares Hoi Yan Lok, "especially when I started playing in the Pui Ching Middle School Symphony Orchestra."
Hoi began performing with the MYSO in 2007. His father, who also served as the Pui Ching Middle School Symphony Orchestra's conductor, taught violin during the weekends at MYSO's centre. While most young talents attended only one of his father's lessons every Saturday, Hoi would sit in on all of them. "My dad didn't force me to practice," he says, "but I got more time to ask him questions and learn." He then started attending the Junior Music Programme at the Hong Kong Academy for Performing Arts (HKAPA) every Saturday throughout his high school years between 2008 and 2014. "After I started attending the HKAPA, I started realising how important music had become in my life," he adds.
We truly apprciate Macao's government and peopole promoting classical music. We should never stop working hard to promote it.

– Hoi Yan Lok
In those days at the HKAPA, Hoi used to get on a ferry to Hong Kong in the morning and go for a whole day of orchestral, violin and music theory lessons, returning late in the afternoon to Macao. At the HKAPA, he was under the tutorship of the head of its strings department, Professor Michael Ma. Frequenting Hong Kong made him notice its hyper-competitive environment, which Hoi cites as another factor that kept him working hard. He also studied under famous Chinese violinist Professor Zhu Xiongzhen, as well as the Hong Kong Philharmonic Orchestra's first associate concertmaster, Leung Kin Fung, both who visited Macao every week. He credits all three men for his vast improvement on the violin in those early years.
After high school, Hoi had a choice: stay in Asia or seek new musical experiences abroad. He was, by then, dedicated to a life as a violinist, so he decided to head to Europe, enrolling on a one-year German language course and then a four-year music course at Austria's Music and Arts Private University of Vienna (MUK), studying under Ukrainian-born Professor Boris Kuschnir. Many people consider Kuschnir one of the world's best violin teachers, who has trained some of the globe's most successful international performers. In Austria – so often associated with Mozart – Hoi experienced a vastly different attitude towards classical music. With street buskers playing violin or guitar, he observed how music was interwoven into the fabric of Austrian life. "In Vienna," he says, "classical music is like a daily necessity that can be heard everywhere, from restaurants to public washrooms."
The Austrian attitude towards classical music contrasts with that of Macao, where it's often associated with luxury and opulence, according to Hoi. Pop music, as he says, takes up a bigger portion of the local market in Macao – however, he does believe that there's been a recent increase in classical music interest among teens and children in the city, especially since many study it as an extracurricular activity. "We truly appreciate the government and the community promoting classical music," says a proud Hoi, "and we should never stop working hard to continue this promotion."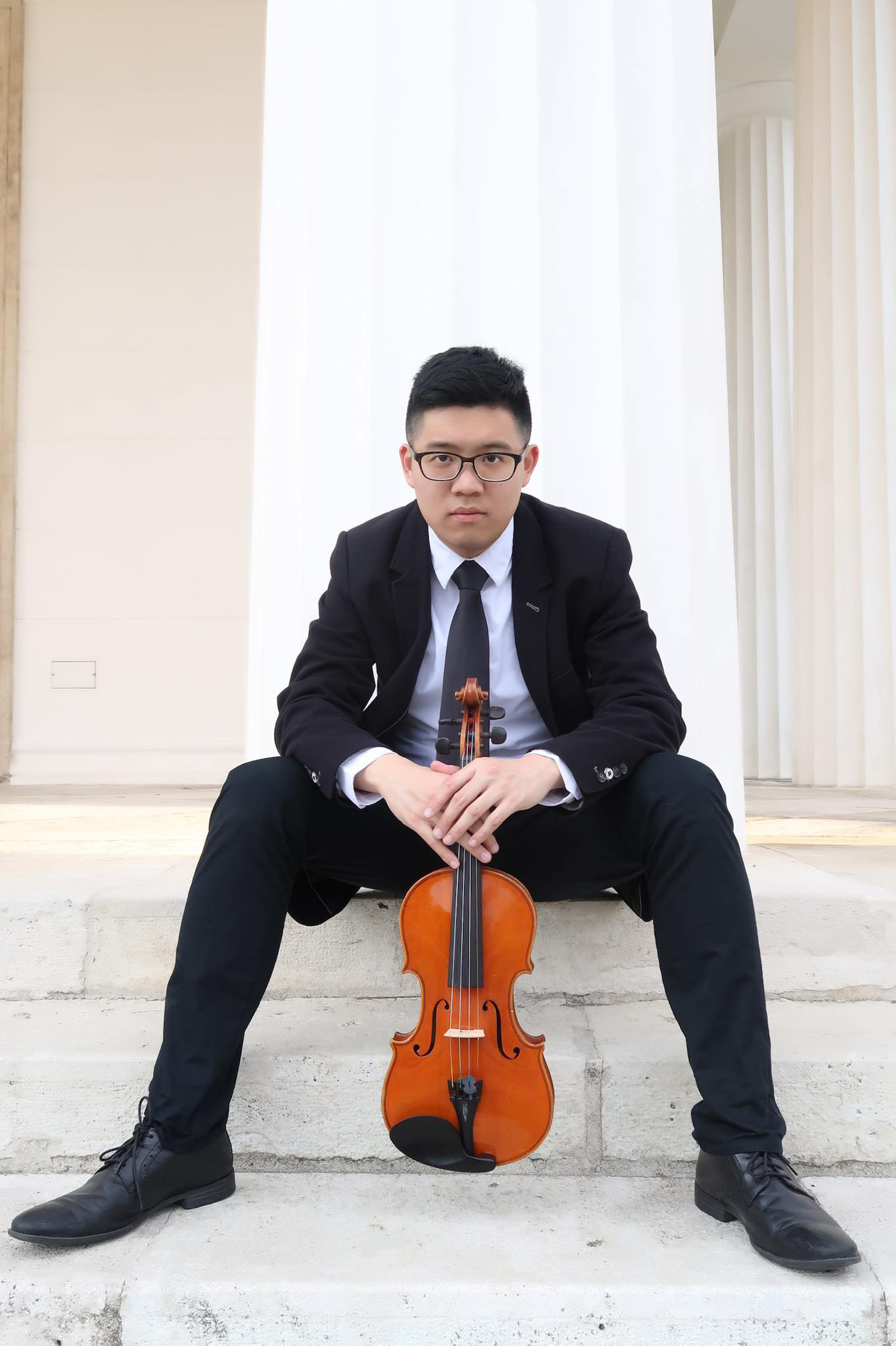 Up until this year, Hoi has been performing and improving his skill in Austria. However, he had to hit the pause button in January. Like so many other Macao locals studying abroad, he returned to the city after COVID-19 began spreading across the world. He was quarantined for the first 14 days on arrival in March, amusing himself and his followers on Instagram with funny little snippets of quarantine life. "Everything seemed to freeze in Vienna, with no concerts or schools open," shares Hoi. Concerts scheduled between January and July were cancelled, as were his own violin exams.
Hoi, who won an array of prizes between 2010 and 2012 at the annual Cultural Affairs Bureau-led Macao Young Musicians Competition, including the 'Most Potential Award', left Macao for Vienna at the end of October. "I have to continue and finish my course," he says determinedly, noting this should've been his last year. He says, however, he was unexpectedly fortunate that he was able to return to Macao in March, where it has been safe and he was able to spend time with his family. He's also grateful this gave him more time to prepare for his recital graduation that was rescheduled for when he returned to Austria but has now been moved to next year due to the ongoing pandemic.
Hoi Kin Wa is clearly proud of his son's progress on the violin ever since the first day he picked the instrument up. "He was just so fond of music from an early age," he says, "and he would listen so attentively at home. We tried to provide him a good environment to learn violin from the beginning." Hoi Kin Wa notes that there has been a marked difference in his son's ability since he began learning from the masters in Austria. "He's completely changed since he began his studies in Vienna with a more special, more wonderful sound," says the proud dad. "He has greatly improved."
Leung Kin Fung agrees with Hoi Kin Wa. He says he was at one of his former student's performances before travel restrictions between Hong Kong and Macao were enforced earlier this year. "I heard him playing and it was remarkable," he says. "He put his personality and unique style into his performance. My impression of him as a student was that he was like a sponge, absorbing and digesting everything. He was also a sensitive and flexible student. He takes a lot of whatever you give him and he'll do it right away." Leung notes that Hoi used to research historical performances while developing his own sound. "I would say he is a unique and outstanding young Macao violinist," concludes Leung.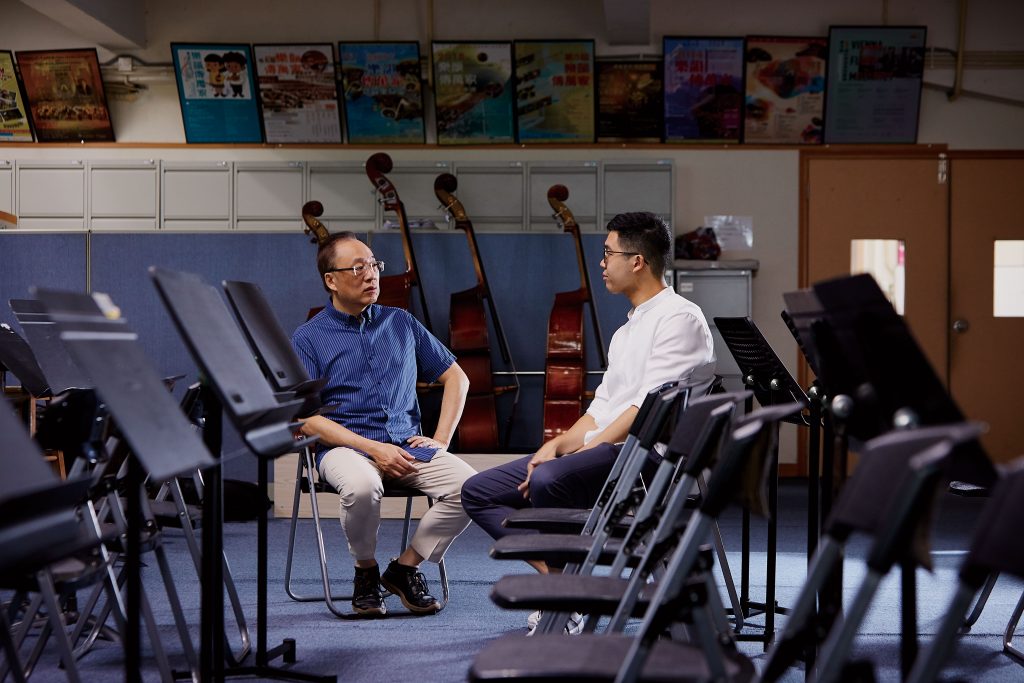 Hoi Yan Lok looks back at his career so far and admits he already has many shows under his bow that have helped shape him as a performer – including gigs in Shanghai, Hong Kong and Taiwan. He also performed a solo of Mozart's 'Violin Concerto No 5' in Washington DC and New York in the US in 2013 while he was still with the MYSO. He says he hopes to perform in many concerts over the coming years, although he does say it'll be hard to top his first-ever solo performance, which he considers his most memorable. In 2009, when he was 13 years old, he played Bruch's violin concerto at the Macao Cultural Centre under the baton of Leung Kin Fung. "I was very nervous," he says, "and I was scared because I was the youngest soloist in the concert – but when I got on stage, I was overwhelmed with joy!" That feeling, he says, has never changed each time he's performed.
Over the past few months, Hoi kept busy in Macao by coaching younger violin students at the MYSO. He even took part in the 10th Macao Youth Symphony Orchestra Music Festival in August. After eagerly awaiting his return to Europe, he's now back in Austria where he will be finishing his studies and taking every opportunity to do what he loves: play his violin on stage in front of an audience. "If you really love music," he says, "catch every single chance you can get to perform on stage. And then – just enjoy the experience!"