Nestled between quaint townhomes and produce stalls in Coloane Village sits an unassuming, three-storey house. But looks can be deceiving: inside the quiet abode awaits a riot of creativity and artistry, music and performances.
This is the House of Puppets Macau, a performance venue established in 2021 by Teresa Lam Teng Teng and Kevin Chio. The venue is home to the Rolling Puppet Alternative Theatre (滾動傀儡另類劇場), the first professional Chinese puppetry theatre group in Macao, and also serves as a creative hub for all kinds of other artists.
The couple is on a mission to elevate Macao's local arts scene, build a community across greater China and encourage critical thinking through their socially driven productions. "Art is about experiences, feelings and exchange of thoughts to encourage everyone to think on their own," says Lam. "It is not only about inspiring but also educating in a place with space for everyone, like the House of Puppets."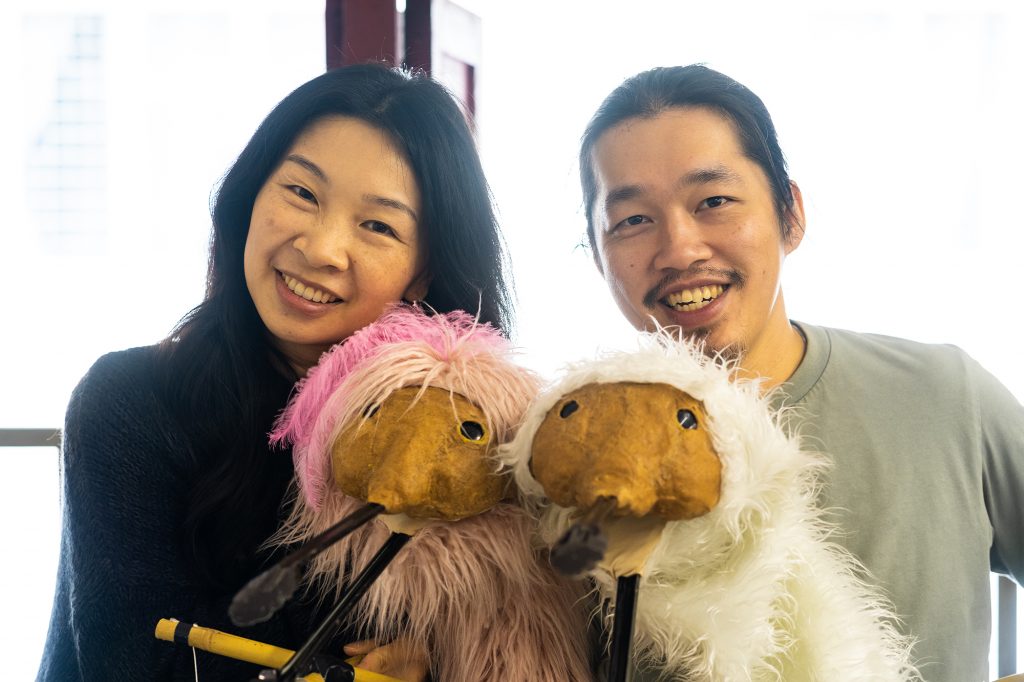 Setting the Stage
Both born in the 1980s, Lam and Chio found their way to puppetry in different ways. Lam, the House of Puppets' artistic director, worked as a graphic and web designer in Macao for nine years before switching careers. Having been passionate about the arts since secondary school at Sacred Heart Canossian College, Lam joined an amateur theatre group and performed around the region as a hobby.
In 2003, Lam met Kok Heng Leun, a high-profile member of the Singapore arts scene, during a theatre directing and performance workshop ahead of the Macao Arts Festival. After the workshop, Kok invited Lam and another participant to Singapore where they helped him prepare his performance for the festival.
While in Singapore, Lam trained with Kok at acclaimed theatre company, Drama Box, where Kok is the artistic director, for six months. Through this experience, she learned how theatre can be a powerful voice for the oppressed and felt inspired. "Suddenly, my mind widened a lot," says Lam. "Drama Box showed me how meaningful high-quality theatre can be in providing social functions and inspiring dialogue for reflection."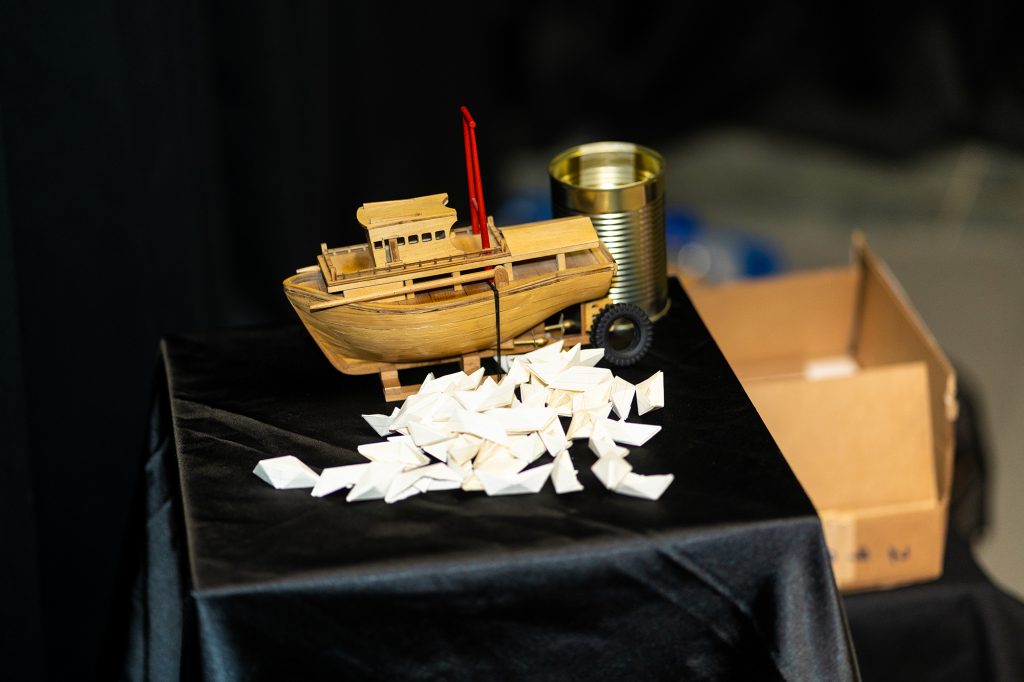 More than five years later, in 2011, Lam and Chio, who have known each other since their mid-20s, started dating. Early in their relationship, Chio helped make props and paint backdrops for Lam's theatre group rehearsals. "He'd come to shows by himself, and actually, there's not a lot of guys like that in the city," says Lam.
Chio, who holds a bachelor's in computer science and a master's in engineering management from the University of Technology Sydney, had been working as a company service manager when they started dating but started wondering what his life would amount to.
"I didn't want to remain [in that job] forever and I felt it was time, so I quit," Chio says. "It wasn't about feeling stuck but about choice." For Chio, staying might have meant a higher income, stability and some sense of accomplishment. But he believed theatre art could teach him deeper, more rewarding values such as "critical thinking, aesthetic judgement and justice".
Sharing a mutual desire to pursue theatre, both Lam and Chio applied for master's programmes in the Department of Alternative and Puppet Theatre (DAMU) at the Academy of Performing Arts in Prague, Czech Republic. Lam studied puppet theatre acting, while Chio focused on arts management. This marked the beginning of their "second life", says Lam. "[We are] really lucky the university accepted both of us."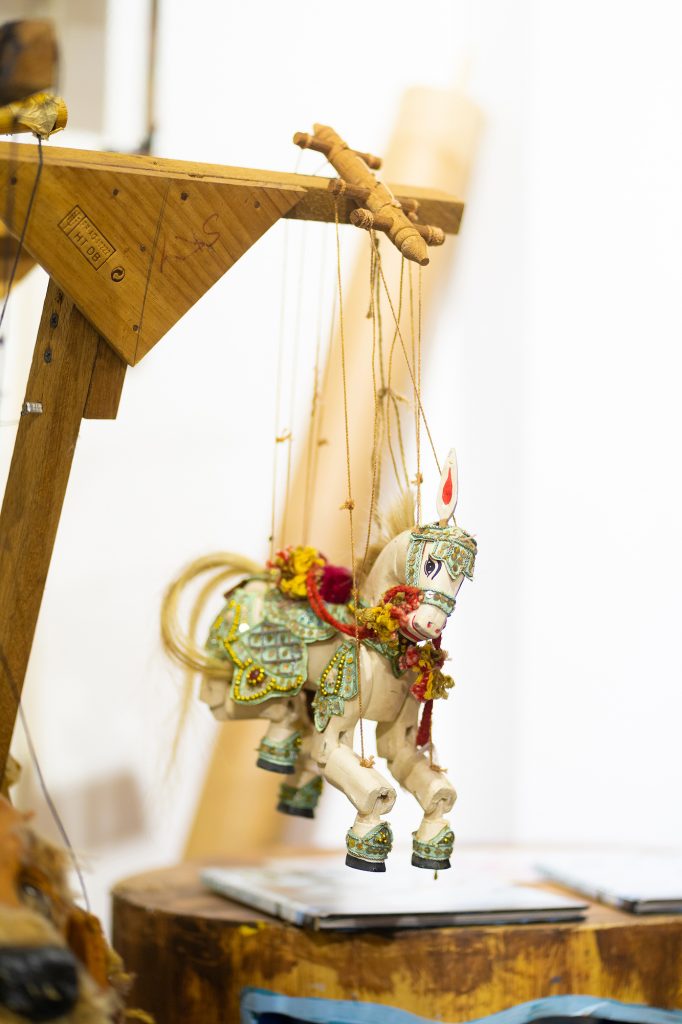 Arts management felt like a natural progression for Chio, who is now the executive director of the House of Puppets, handling operations and administration. Meanwhile, Lam gravitated to puppetry, because it connected her interests in theatre, design and out-of-the-box concepts.
"Just as Aristotle said, metaphorical thinking is the highest form of thinking," says Lam, adding that puppet maker Bernd Ogrodnik once equated puppetry with poetry. "Puppetry can be poetic, not only with drama and all the talking, but showing hidden meaning visually through puppets and even objects that can open up experiences and stir critical thinking," she says.
"Puppetry can be poetic, not only with drama and all the talking, but showing hidden meaning visually."

Teresa Lam Teng Teng
Curtain call
While living and studying in the Czech Republic, Lam and Chio learned all about alternative, contemporary theatre and debunked some of their own misconceptions about puppetry. Before studying the art form, neither realised just how complex and sophisticated the art form can be.
"Not only were we able to learn performance arts at a higher level [while studying], but going there also helped us synchronise our understanding of puppetry and theatre along the way, while experiencing it together," says Chio.
The theatre style requires performers to act and animate puppets at the same time, while often creating stories from scratch and adapting literature into performances. It's about the artist's mind and how they channel their message to the world, says Lam.
When compared with traditional puppetry theatre, where there's often a clear takeaway message, contemporary puppetry is more ambiguous and open-ended. It's not about telling audiences what to think but inviting them to think past the obvious, says Lam. "Puppet and object theatre is definitely a very powerful tool [that can] open up the imagination," says Lam.
In addition, traditional puppet theatre can be limited to regional styles of storytelling. For example, in China, traditional puppetry often communicates values, philosophy and religious views through puppetry, alongside music and choreography that incorporates martial arts.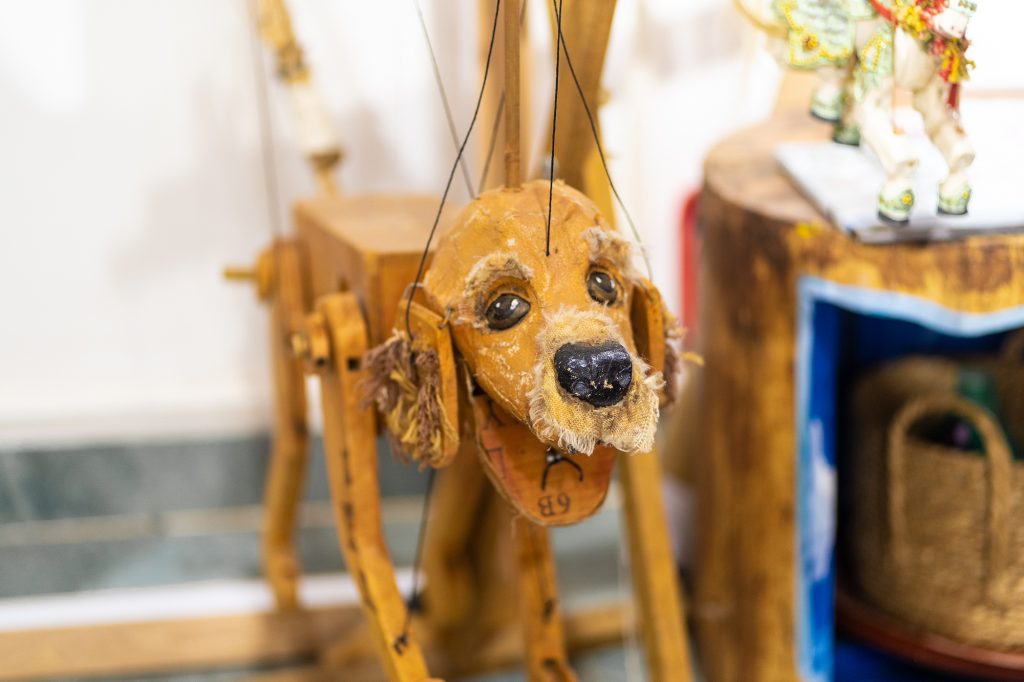 Traditionally, artisans handcraft each puppet (usually shadow, rod, string or glove puppets) from wood, leather or cloth as literal representations of each character. Whereas, contemporary puppet theatre knows no bounds when it comes to storytelling and puppet style.
For example, Lam says in contemporary puppetry, artists can use unconventional items – like a can opener – as a metaphor for someone's mind. "Sometimes it's not about making a puppet from scratch but picking an object which we can alter its appearance," explains Lam, pointing out that any everyday object can be transformed into characters and symbols.
While studying in Prague, Lam and Chio launched their own theatre group, Rolling Puppet Alternative Theatre, in 2014. They performed shows when they returned to Macao each summer to share contemporary puppetry with local residents and develop the group's unique artistic style.
Rolling Puppet's contemplative shows typically explore a local social issue – the environment, history, politics, media, literature – through symbolism and bittersweet scenes, which often contrast sad and bright moments. "It's really meaningful for us to [perform stories] about Macao," says Lam. "It's like a mission for us."
For Lam's final project at DAMU, she directed and performed a puppet show called "Made in Macao", which went on tour in Norway, Japan, Singapore, Taiwan, Hong Kong and then Macao. Using a mix of chopsticks, Chinese hand puppets, Czech marionettes, origami, small toys and even Chinese paint brushes, the story followed Lam's life in Macao and traced the city's transition from Portuguese to Chinese administration.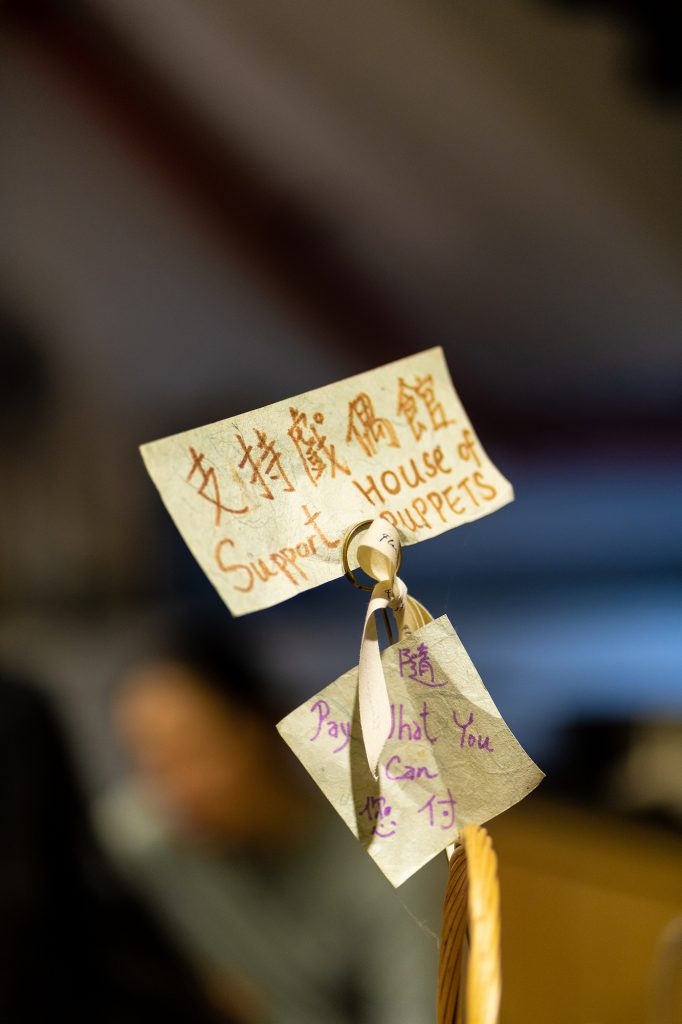 The pair graduated in 2016 and returned to the city to focus on their shows full-time. At first, they worked in a windowless, 18.6-square-metre room in an industrial building in northern Macao.
Ahead of each show, Chio and Lam made their own puppets – anything from hand and tabletop puppets to marionettes and ventriloquist puppets – with whatever material was available. Sometimes, they used wood and clay, other times paper mâché, cloth, cardboard, pens or plastic bottles.
But the space was too cramped for rehearsals, so they had to rent out a studio before major performances. When a realtor friend told them about a house in Coloane Village, they moved as soon as possible and eventually found their current three-storey space, which opened in 2021.
Over the years, they have documented many uniquely Macao experiences through their puppetry performances, as well as modern adaptations of Chinese literature. For example, in 2021, they performed a modern adaptation of Chinese writer Li Shangyin's Seven Doors (七道門) book of poetry, which chronicles a young couple's turbulence after moving into a tiny apartment together.
They also take inspiration from everyday encounters in Macao. After coming across a dead dolphin on Hac Sa Beach in June 2021, they created a dolphin marionette from plastic bottles and bags. "Plastic kills dolphins so we made the dolphin with plastic," says Chio, who hopes to raise awareness about environmental protection through the creative process.
The group created two white dolphin puppets from plastic – a calf and its mother – for the performance. In a key scene, the two dolphins rescue the play's main character, Mushroom, from drowning. However, the calf gets trapped in rubbish on the way back to the sea, so Mushroom asks the audience to figuratively save the dolphin by removing the trash. "It's a simple scene," says Lam, "but it's a message to humanity that we have a choice to do something."
Building a community
Since moving the House of Puppets to Coloane, Lam and Chio have befriended many neighbours, most of whom are older residents who enjoy having long, leisurely chats with the artists. Through these casual conversations, the couple started learning and compiling an oral history of Coloane, including stories about the pirates that once roamed the surrounding waters.
From the mid-19th to mid-20th century, piracy impacted Macao politically and economically. While living in Coloane and other nearby islands, the pirates were surprisingly integrated into the Macao community and influenced the city's social fabric.
"We collected and connected the stories, then made a show about the pirates in the area," says Lam. "The locals have their own version of events, considering themselves simply residents and not pirates."
The oral histories came to life in a recent Rolling Puppet Alternative Theatre production, "A Space of New and Old", at the 21st Macao City Fringe Festival in January 2022. The group's current artist-in-residence, magician Jason Fong, performed an 85-minute show based on two month's worth of stories from retired Coloane residents.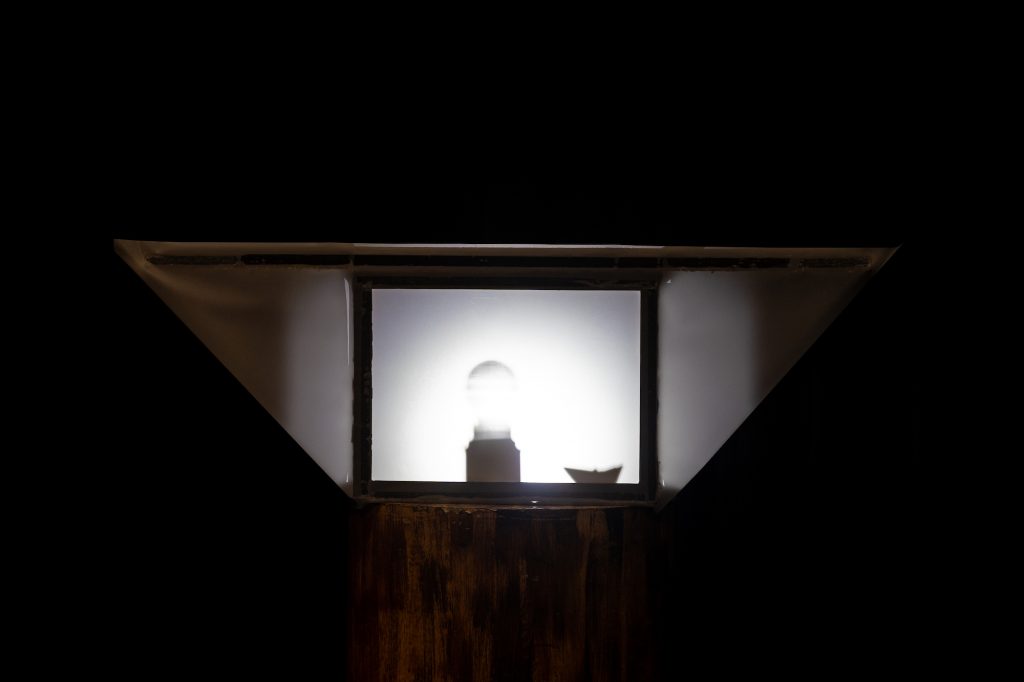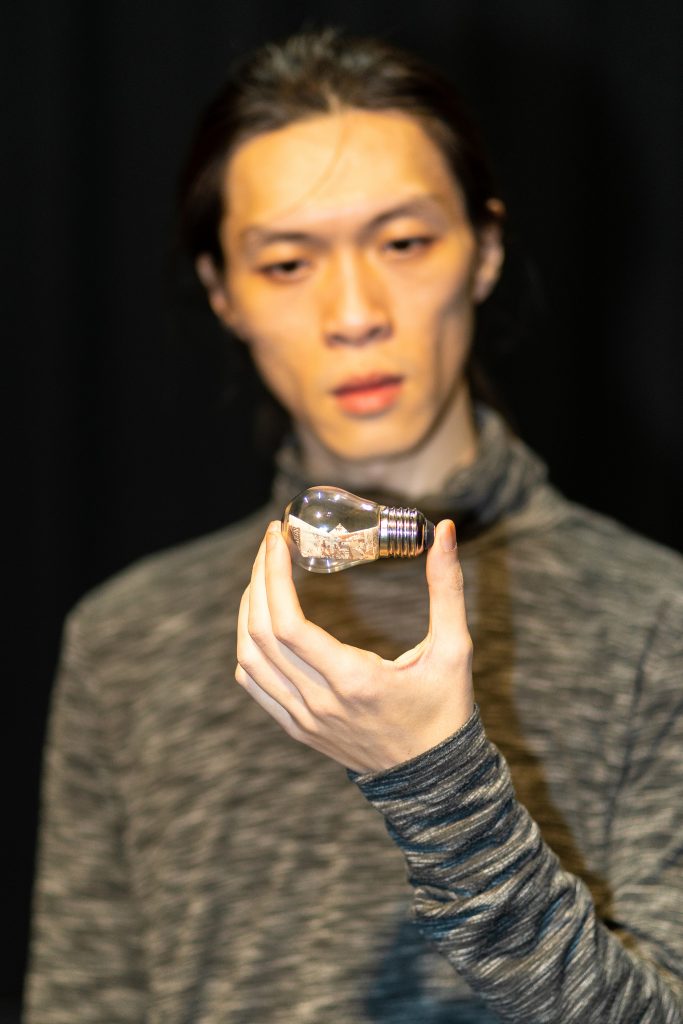 As Lam explains, Fong's show feels like a cross between documentary theatre and a magic show, with many special lighting effects. For example, to show the passage of time, Fong transformed historic currency into modern patacas. In another scene, he performed a magic trick inside a water tank to tell the story of people swimming from mainland China to Macao. "His performance is very visual, with magic merging with storytelling," says Lam. "It's definitely a unique approach as most magic shows are about entertaining or making people laugh."
Through their productions and performances, Lam and Chio have built a following locally in Macao and built a bridge with the theatre scene in mainland China. Last year, Lam taught a master's class on puppet and object theatre for a semester at Shanghai Theatre Academy. "It's a huge thing for a Macao artist to teach at the Shanghai Theatre Academy," she says. "For a young Macao theatre group, I am really amazed by all these opportunities."
They invested further in artistic exchanges between Macao and mainland China when organising OUT! Coloane Art Festival – a local celebration of theatre, storytelling, illustration, puppetry and other creative events – in 2021. They invited Shen Liang (沈亮), the supervisor of the Shanghai Theatre Academy's master programs, to join the festival in an effort to raise more awareness about the city's arts and cultivate a regional community.
Looking ahead, Chio also hopes to teach art management at the Shanghai Theatre Academy in the coming spring semester. "For example, we could curate some Shanghai–Macao performances to join our [OUT!] festival [next year]," he says, hoping to establish more connections and share local stories.
At the end of the day, the couple says that the most important thing is not wealth or attention, but delivering meaningful messages to their audiences with every performance. "It's not just coming to the theatre and being entertained, then going out and returning to work as normal," Chio says. "We hope our audience recognises the questions we raise and, in the end, that we encourage critical thinking."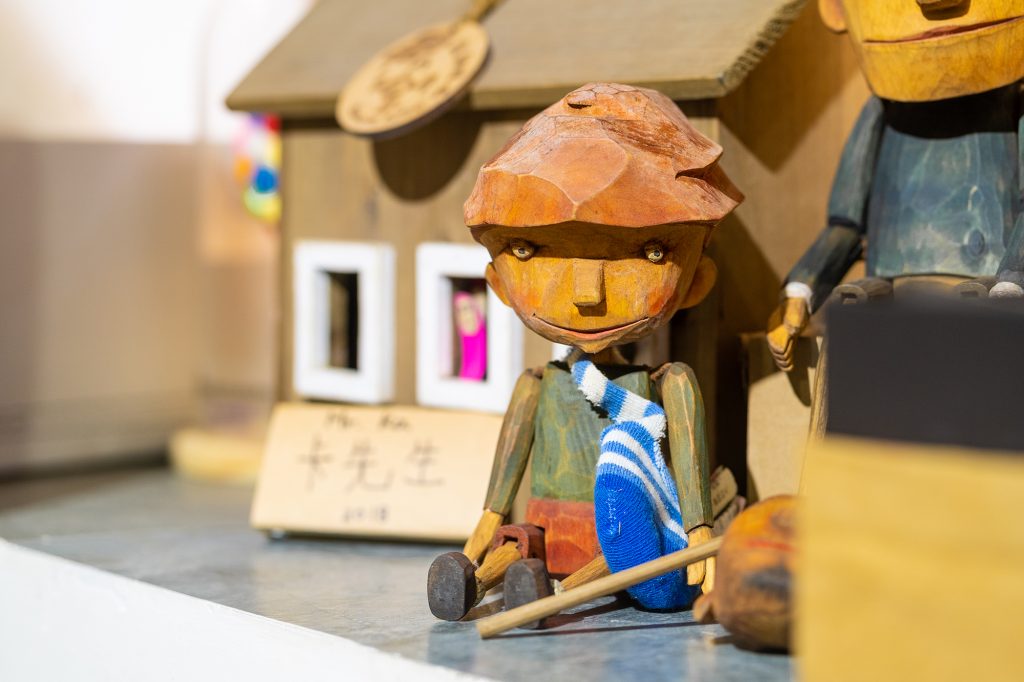 ---
The Black Box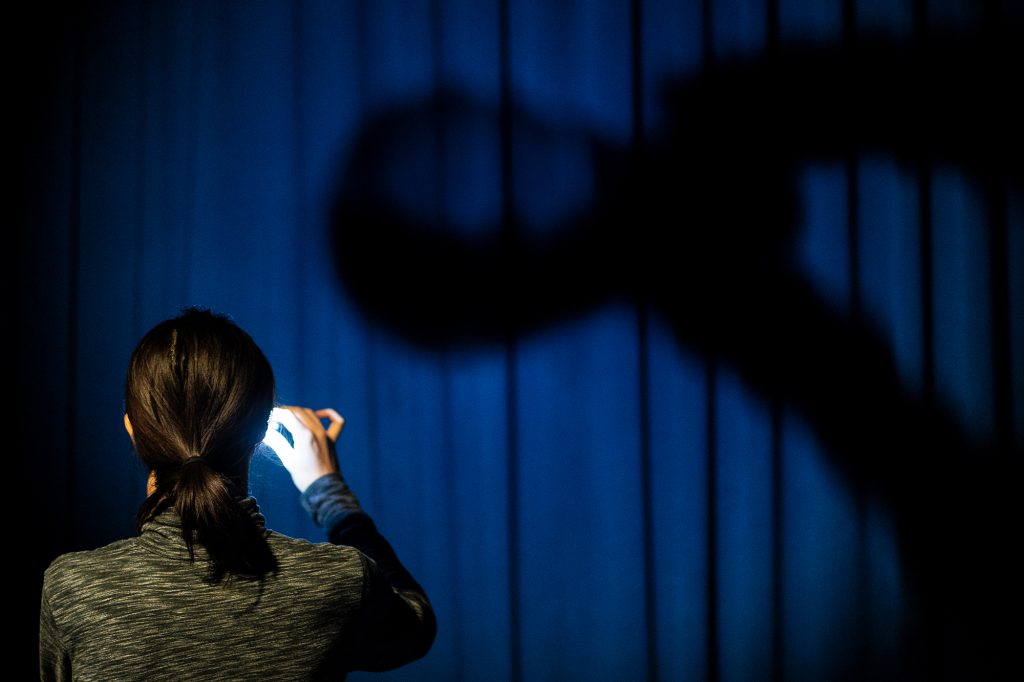 The House of Puppets Macau's basement has been converted into a Black Box – a theatre venue you can rent for performances. Thanks to its simple black walls, the space is a blank canvas for performances, art exhibitions and installations.