TEXT Brady Ng
As money is pouring out of Macao into the real estate sector in Zhuhai, we look at recent developments in our nearest neighbouring city.
The ties between Macao and Zhuhai are closer than ever, with people, capital, ideas and skills moving fluidly between the two cities. As of April this year, more than 17,000 Macao residents had already registered for mainland residence permits. Already recognised as one of the cities with the highest living standards in China, new residential developments are kicking into gear in Zhuhai. And with the Greater Bay Area's (GBA) development ploughing ahead at an incredible speed and scale, hot money is heading from Macao to Zhuhai's real estate sector.
In 2017, the average cost for new homes in Zhuhai shot up to RMB21,450 (US$3,122) per square metre (psm), representing more than a 50 per cent increase compared to 2015. By March this year, that unit price reached RMB43,637 (US$6,351) psm, according to data compiled by real estate services firm Hopefluent. With intensive demand, new units that are put on the market sometimes take mere days – even just hours – to sell.
Aside from migrations within the Greater Bay Area creating a need for fresh housing, the price differential may also present an enticing investment opportunity for buyers from Macao. "Property prices in Zhuhai are still one-third or half that of the first-tier cities in the Greater Bay Area," says Rosanna Tang, head of research for Hong Kong and Southern China at global commercial real estate services organisation Colliers. For investors who have a little cash to throw around, Zhuhai is, she notes, 'probably one of the first choices' if they seek to invest in residential property.
Taking a cautious but positive attitude towards the real estate market in Zhuhai, Roy Ho, director of Centaline Macau Property Agency Limited, has said he believes that Zhuhai's real estate market is underestimated. Ho has previously publicly stated that he couldn't with certainty say that Zhuhai's housing prices would go even higher but 'there is not much room for the price to decline either'.
Assuming an average income based on the local cost of living, an average-sized apartment in Macao takes about the same amount of time to pay off as one in Guangzhou – about 12 years – according to research by Colliers. In Zhuhai, that time scale is stretched to about 16 years but the significantly higher income of buyers from Macao gives them a distinct advantage.
Secondhand units are just as popular. According to data compiled by residential unit sales and rental platform Anjuke, pre-owned homes in Zhuhai sold at more than RMB20,986 (US$3,055) psm in May, remaining stable at just 0.12 per cent lower than the month before but representing a 5.02 per cent year-on-year bump. Compared to MOP61,239 (RMB52,345 or US$7,619) psm for secondhand homes in the Macao Peninsula – the average calculated by Centaline in April – Zhuhai's housing is a steal. And in March, to make it easier to purchase a residence in Zhuhai's Hengqin area, the government set up a dedicated registration processing service for homebuyers from Macao.
Rose Lai, professor of finance at the University of Macau, gives some reasons for the popularity right now. She says: "I have quite a few friends in Macao who have bought second apartments in Zhuhai primarily so they can enjoy leisure weekends in the city. Part of it is for investment purposes as the values will rise in the future but part of it is to enjoy their time in Zhuhai now. I think many people who buy residential property in Zhuhai do it for these purposes."
Professor Lai cites retired people and expats as among those who head across the border for real estate. "Macao is a crowded city," she says. "Retired people are very flexible about where they live. They are often happy to stay in Zhuhai, particularly as some of the estates there specifically cater for retired people and the services for them are very good. And Macao is still so close for them to see their families. They like staying there. Many expats from Macao now live in Zhuhai. They don't mind commuting to Macao every day as it is only a short distance. Some of my daughter's classmates do this commute daily."
Historically connected
Even before cars began zipping over the Hong Kong–Zhuhai–Macao Bridge, Zhuhai and Macao shared intimate connections. Ferries transported thousands of people between the two cities each day and travellers could even walk across the border at the Gongbei Port or cruise over the Lotus Bridge. In fact, visitor numbers to Zhuhai increased by nearly 16 per cent year-on-year in April, reaching 3.43 million according to Macao's Statistics and Census Service. This elevation was brought on by a surge in same-day visitors, most who entered Macao via Gongbei. Together, Macao and Zhuhai are often called Tier-1.5 cities – not quite developed to the scale of metropolises like Hong Kong, Guangzhou or Shenzhen, but still major economic powerhouses with strong global exposure as well as robust leisure and tourism sectors.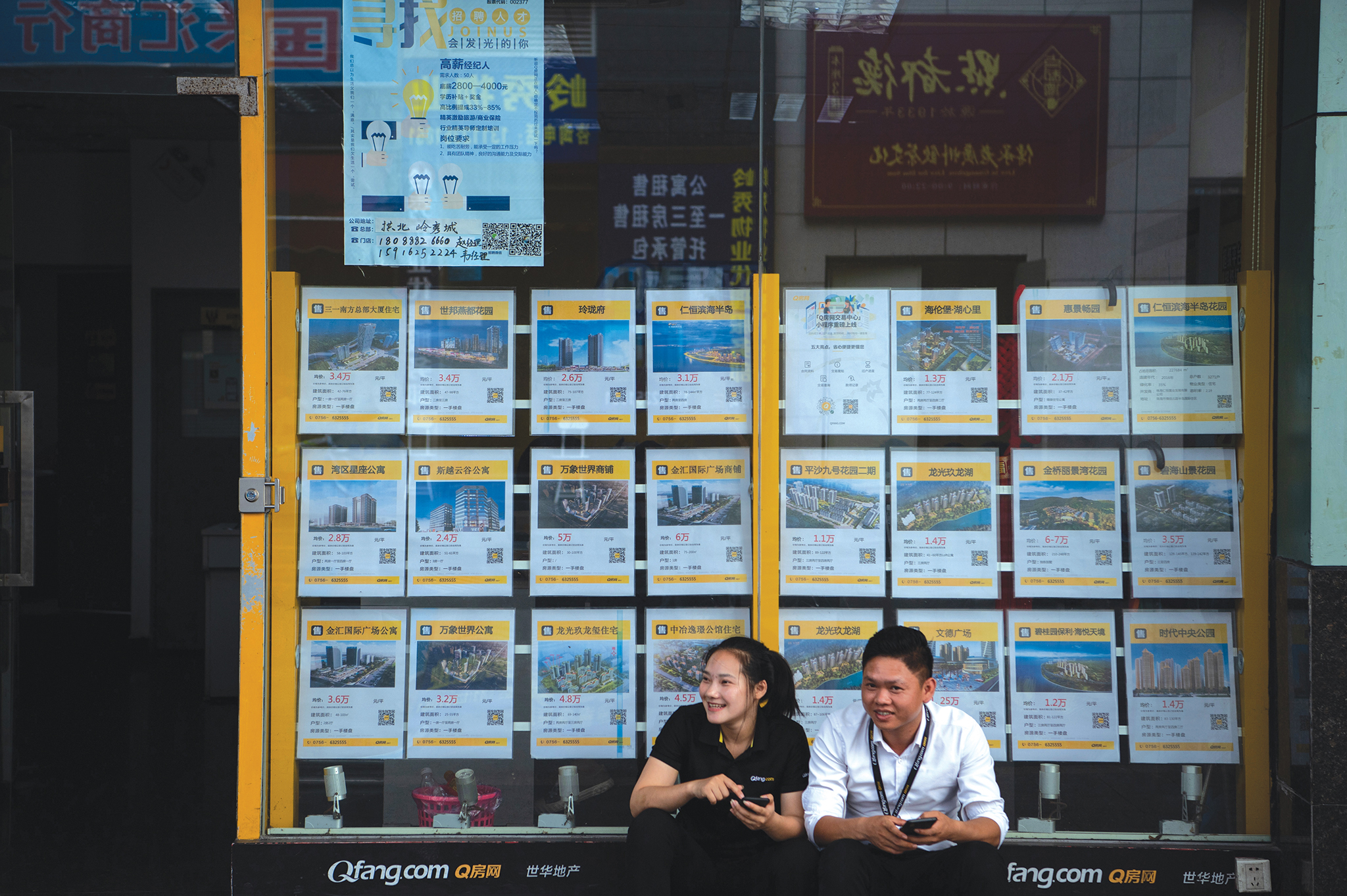 Professor Lai says: "The same sense of connection as Hong Kong experiences with Shenzhen is experienced between Macao and Zhuhai. The language and accents are the same. We have been connected physically for a long time. Some students from Zhuhai study at our university. Apart from the systems of government, they are two similar places. And Macao people like to go there for weekends to drive, to eat, to shop and to relax."
With Zhuhai's housing prices rising at such a rapid pace, however, some may worry that a bubble is forming. But there are strict regulations in place to prevent just that, as ordered by the Chinese central government. For instance, non-locals – meaning anyone without a Zhuhai 'hukou' household registration, which limits where a citizen can live in the mainland – cannot buy a home in the city unless they have paid social security locally for five consecutive years or are willing to pay the full price in one lump sum. Additionally, they are limited to buying newly built units. These rules and others keep the market from becoming too hot as talent from other cities – like Macao – move to Zhuhai. Speaking last year with Chinese press, Zhuhai-based Zhengshun Real Estate General Manager Yang Dongfang said these regulations send a 'clear signal' to the sector.
In March, an office building designated for Macao companies launched in Zhuhai, with more than 20 enterprises setting up shop. Then, in late May, the Zhuhai government rezoned 1.3 square kilometres of land in Hengqin from residential to industrial use specifically for Macao-registered companies to build their operations in the special economic zone. In fact, the local authorities have said that they would prioritise all land-use applications for projects related to Macao.
Some major Macao businesses are already there. For instance, Macau-Union Pharmaceutical Limited CEO Alan Choi has been spotted making multiple visits to Zhuhai, as MUPL set up a facility in the Traditional Chinese Medicine Science and Technology Industrial Park of Cooperation between Guangdong and Macau in April. Speaking about this development, Choi says that the industrial park has assisted the company on multiple fronts, not only cutting through mainland China's bureaucratic red tape to streamline various registration processes but also connecting the pharmaceutical producer with distributors overseas. A straw poll among startup entrepreneurs in Zhuhai tells us that it isn't uncommon for around one-fifth of their staff to be from Macao.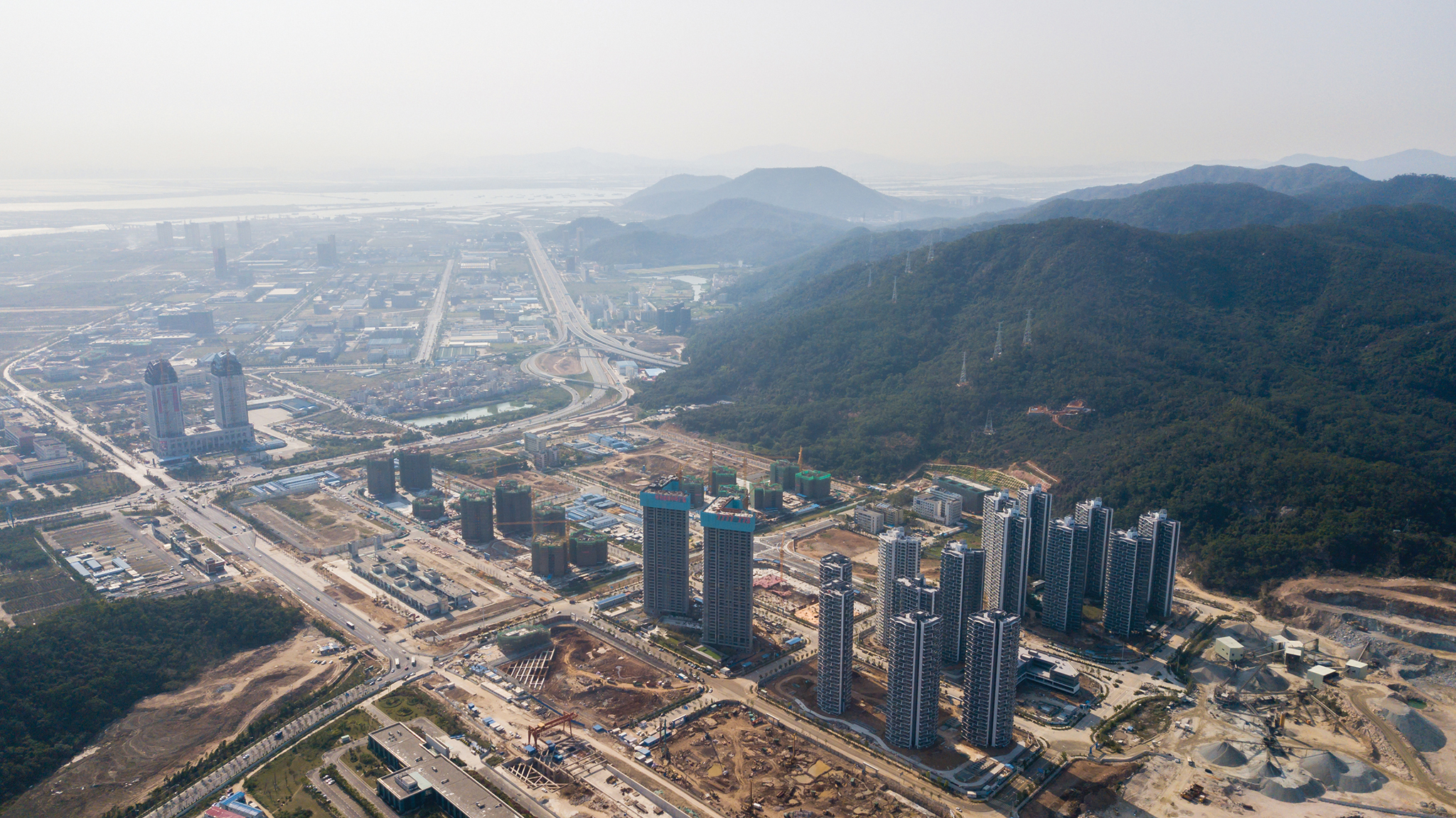 It may take years for the Greater Bay Area to reach its full potential but as technical professionals and entrepreneurs flood into the megalopolis – and new enterprises take shape within China's newly expanded tech hub – a slew of changes are rapidly taking place. There's plenty going on in Macao's neighbour. In the first four months of this year, RMB54.9 billion (US$8 billion) worth of investment projects were completed in Zhuhai, with construction (excluding real estate) accounting for the lion's share at RMB31.3 billion (US$4.6 billion). On top of that, RMB47 billion (US$6.8 billion) was poured into the service industry.
Even though the US-China trade war has led to a 6.1 per cent year-on-year drop in foreign trade, domestic spending makes up for the loss, with retail sales hitting RMB40.1 billion (US$5.8 billion) in the period from January to April, marking an increase of 4.4 per cent year-on-year.
The GBA initiative is rooted in creating a polycentric economic region that spans industries. Though Shenzhen is the region's natural tech hub and Hong Kong is a global financial and logistics centre, Zhuhai will also be incorporating those elements into its status as an advanced manufacturing base.
Diversified advanced technology
Zhuhai's current and upcoming development is chiefly driven by tech companies' entries and expansions. In May, Tencent – the social media giant, mobile payments facilitator and the world's largest video game company – announced that its new cloud computing base will be built in Xiangzhou, Zhuhai's political and financial centre, with the aim of using the company's AI capabilities to support regional business and governmental needs.
That will serve all sorts of infrastructural improvements in the city. South African-born American entrepreneur Elon Musk, co-founder of electronic payment firm PayPal and CEO of electric car manufacturer Tesla, called Hong Kong a 'beacon city' for electric cars but it is in Guangdong where mass adoption is taking place, particularly for public use.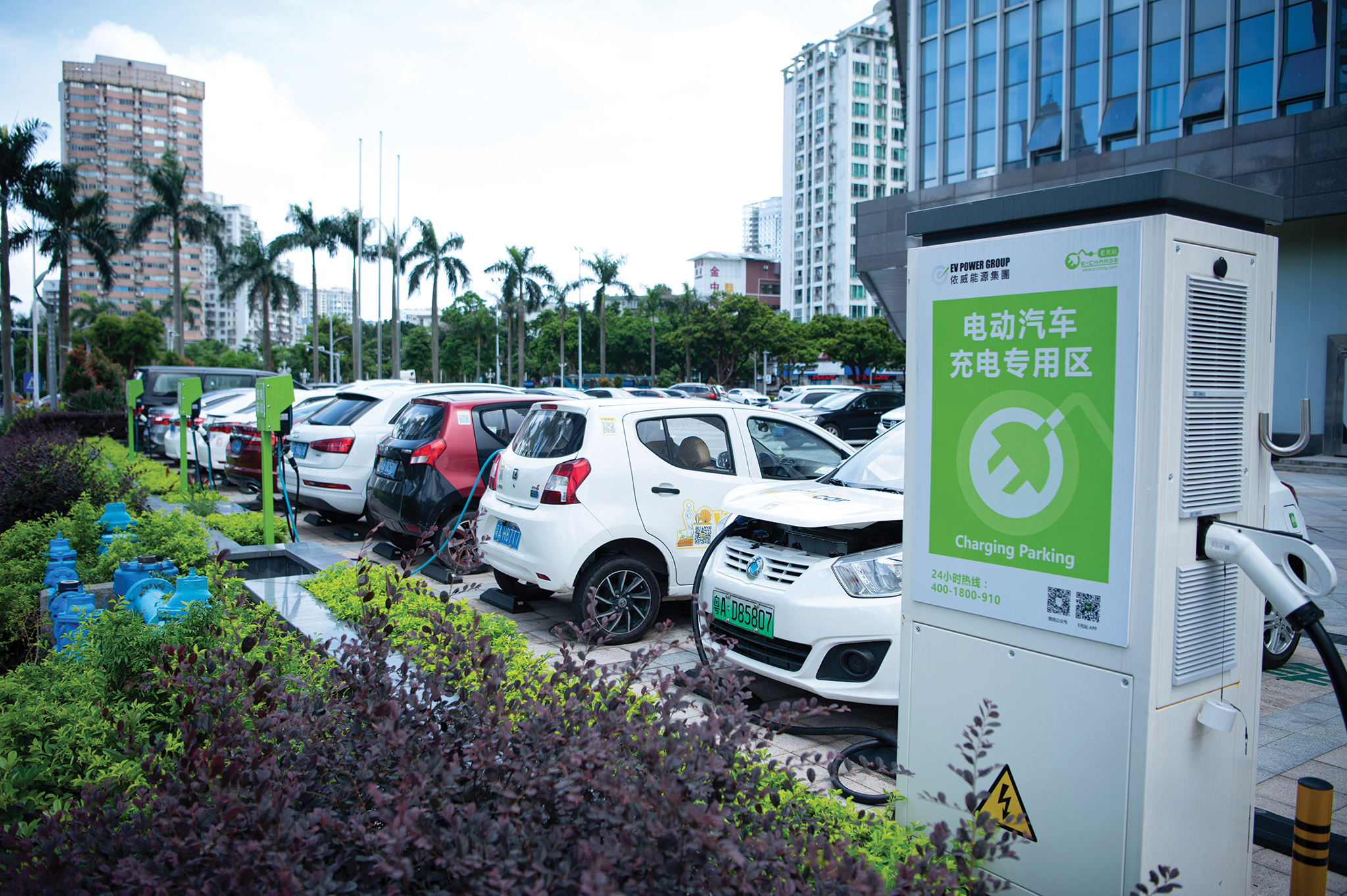 Every five weeks, China adds enough electric buses to its roads to match London's entire bus fleet and Guangdong's cities were among the fastest and earliest adopters. Yinlong, a major new energy vehicle producer, is headquartered in Zhuhai and its electric buses are used in more than 90 cities in China, including its home base. Like most of the other cities in the GBA and several provincial capitals across the country, Zhuhai has pledged to achieve 100 per cent electric public transit by 2020. These clean and quiet vehicles are a noticeable improvement compared to the clunkers of yesteryear, clearing up the city's air and reducing other forms of pollution as well.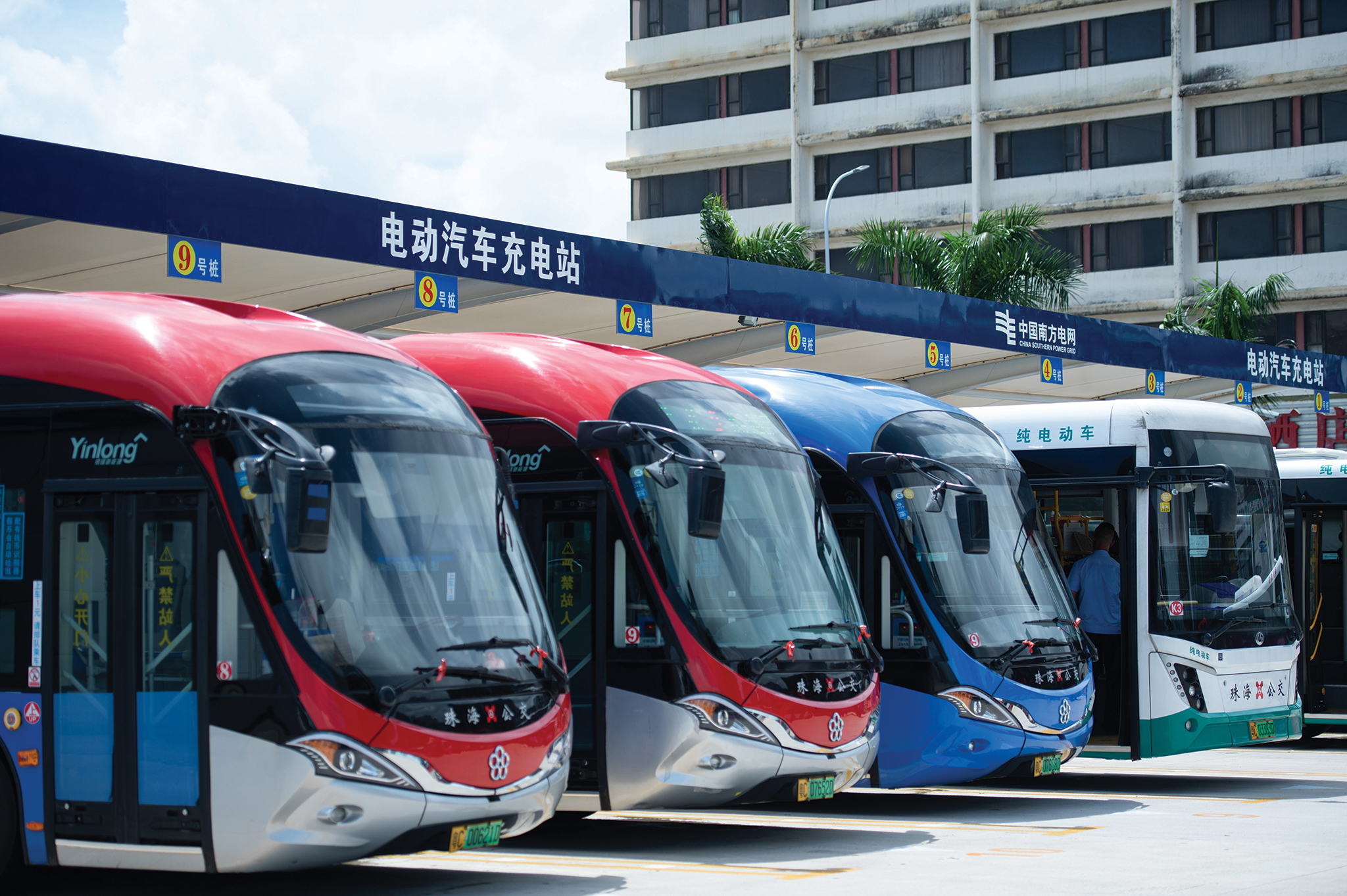 China's ambitions to transition to renewable energy also has a footprint in Zhuhai, with the Zhuhai Dayang International Exchange Group partnering with the US National Center for Sustainable Development. The tie-up will lead to the formation of a new platform, giving local businesses in the energy sector a better chance at developing joint ventures with their American counterparts, connecting the world's largest energy consumer with its largest producer. Professor Lai says: "Out of the 11 cities in the GBA, Zhuhai has been positioned differently as a green garden-type of city. A place where you see good living."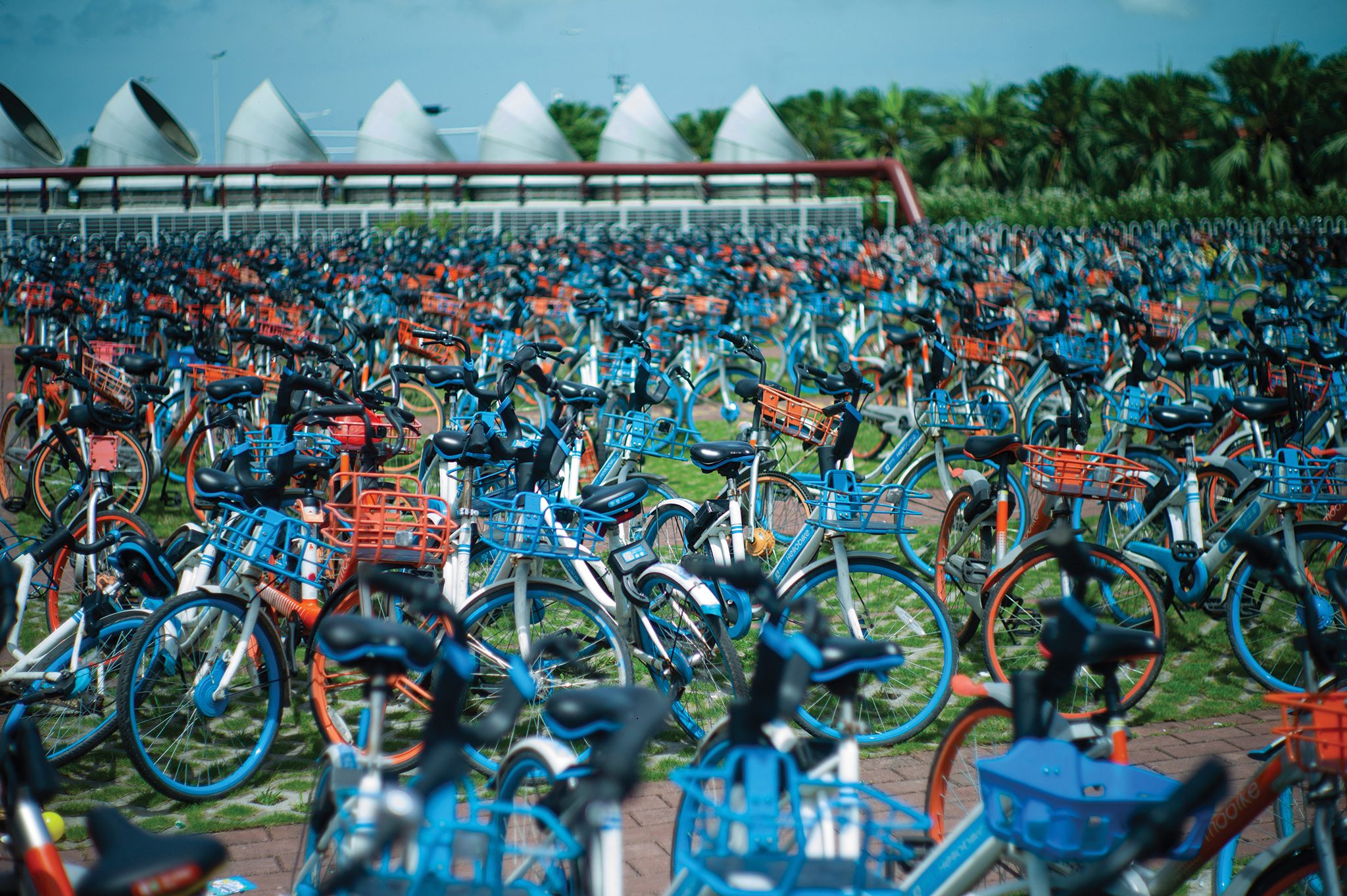 Zhuhai is also where China's biennial airshow takes place. During the event, which is held in the autumn, Chinese military hardware goes on display, while the People's Liberation Army Air Force's pilots demonstrate their skills in the cockpit. Last year, a replica of the core cabin module of China's Tianhe space station was constructed for visitors. It's no surprise, then, that Zhuhai is a hub for aerospace development. The city's Aviation Industrial Park is one of its kind in the province, housing aeronautical design firms and manufacturers that refine, for instance, unmanned aerial vehicles for personal and industrial use, as well as general aviation vessels and experimental amphibious planes. Don't be surprised, then, if you spot new types of aircraft being tested in Zhuhai.
Over the water, Hong Kong's container throughput shipments have fallen, with some logistics companies choosing to utilise ports in the GBA instead. Zhuhai Port has gained some of its business at the same time and it is also diversifying its services: the port plans to raise RMB1 billion (US$146 million) from investors to bolster its own river-ocean shipping fleet, transforming it into an integrated logistics solutions provider.
Looking ahead: healthcare, tourism and a naval base
Planning for deeper integration, the Macao government is considering Zhuhai as the test site for a healthcare scheme, in which a top-down initiative to provide Macao citizens with insurance coverage for healthcare across the GBA may be rolled out across the region. The government has commissioned the Macau University of Science and Technology to figure out whether this plan is feasible. If the results are positive, Zhuhai and Macao will have yet another link that would make it easier for Macao ID holders to live and work across the border.
There are efforts in place to bolster tourism from Macao to Zhuhai as well. For Zhuhai's offshore islands, specifically the 76-island cluster in the Wanshan district, there was a 14 per cent boost in tourism in the first four months of 2019. Riding on that wave, the Wanshan Marine Development Test Zone signed an agreement with the Guangdong Province Navigation Group to launch new ferry routes that will connect Macao and Hong Kong with Zhuhai's offshore islands, offering an accessible means for visitors to island-hop and cruise through natural reserves for white dolphins, macaques and coral, as well as an area designated for recreational fishing.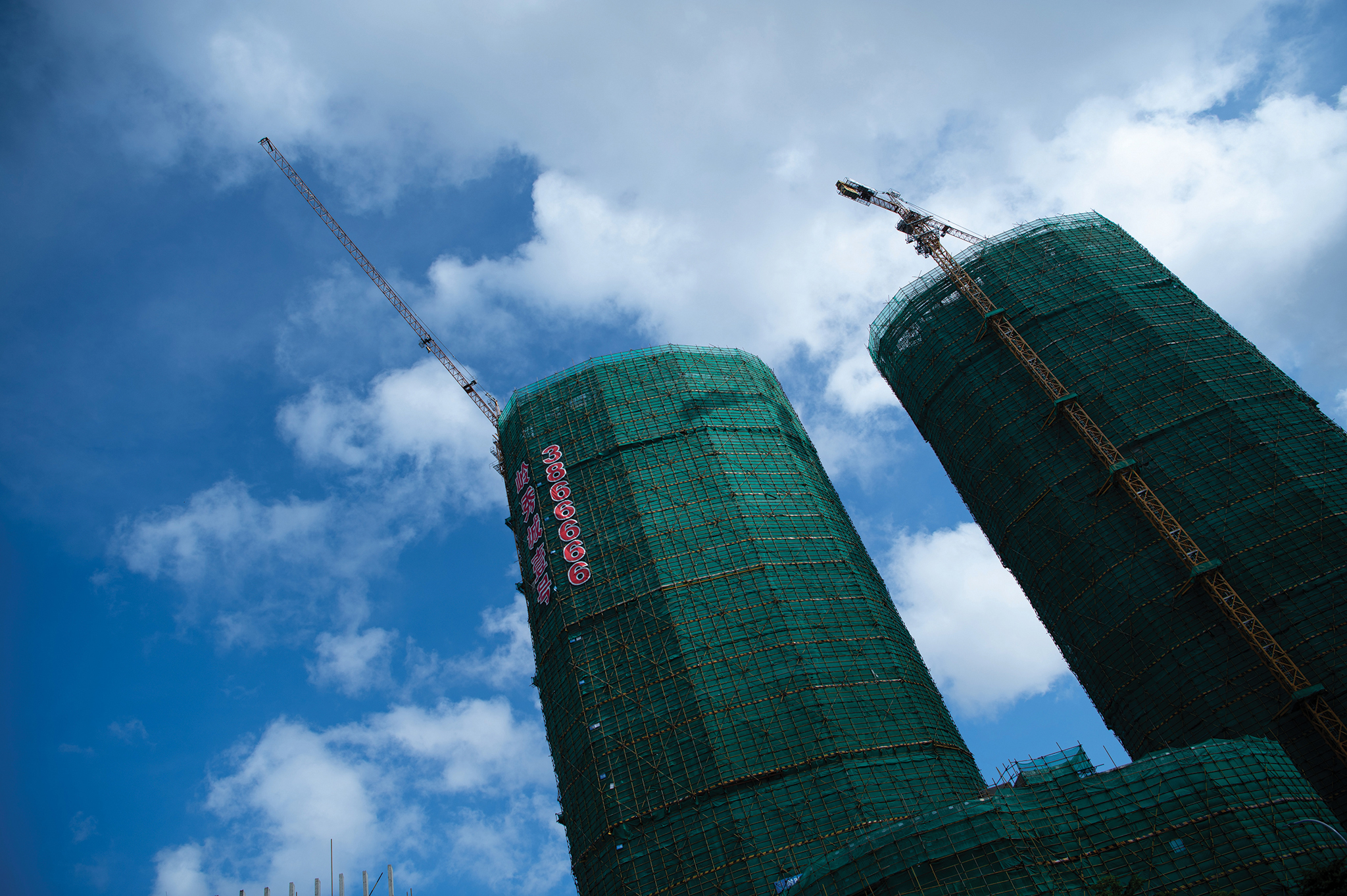 "It makes sense that," says Professor Lai, "in the future Macao and Zhuhai can collaborate on tourism initiatives, where visitors can stay for a weekend, visiting both cities for different types of leisure tourism. Macao and Zhuhai complement each other in this way."
As Guangdong is the birthplace of Sun Yat-sen, the revolutionary father of modern China, tourism based on retracing his life is also gaining traction, with Zhuhai, Macao and Zhongshan being key stops for those who are exploring their national history and heritage. The tourism authorities of these three cities have already linked up to develop initiatives that will take visitors on a circuit covering historically significant sites and are in the process of updating food guides at and near these locations.
An even more significant development may take place among Zhuhai's islands with Macao's involvement, potentially reshaping Southeast China's place within the national psyche. In March, during the 13th Chinese People's Political Consultative Conference in Beijing, Macao lawmaker Si Ka Lon submitted a proposal for the two cities to jointly develop the Ladrones Islands as a naval training base, suggesting that the first training ship deployed there should be named 'Macao' in honour of the 20th anniversary of the city's handover to the People's Republic of China.
Professor Lai says: "Macao people have been buying apartments in Zhuhai for 20 to 30 years. In the near future, I would expect not just more investment in properties in Zhuhai but more consumption because Macao is becoming too congested for some people. I remember when a livable apartment in Macao would be 80 to 90 square metres. It's now 50 to 60 square metres. The apartments are smaller and there's a lot more people, so who wouldn't want to move to Zhuhai and enjoy the space?"
There's little doubt that Macao has left an indelible imprint on Zhuhai and the two cities will be enmeshed in new ways soon, with people flowing between these locations seamlessly, even settling down just over the bridge.